5 Ways to Personalize Your Wedding Website
Your wedding website needs to be useful, but shouldn't be boring. Here are some ways to add a personal touch to your site.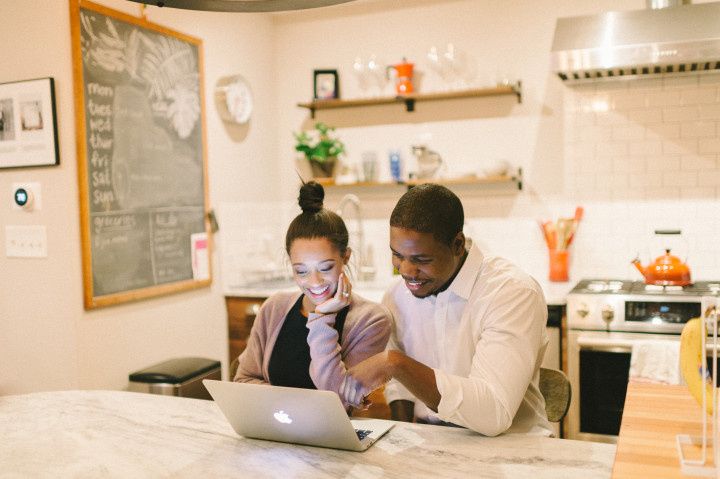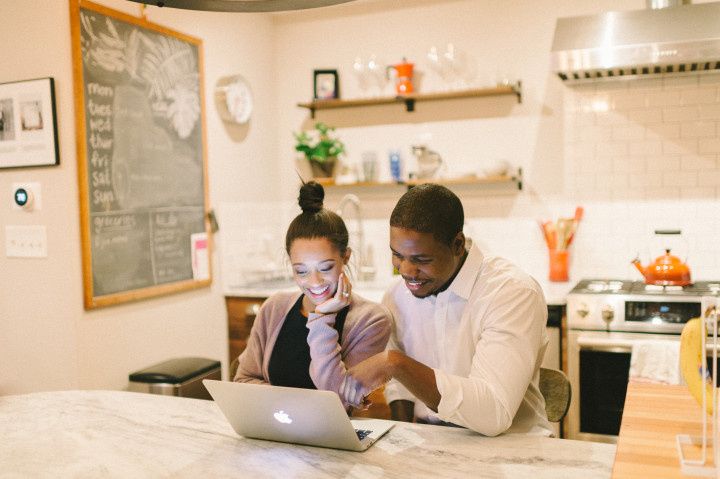 A wedding website is certainly a useful and practical tool for communicating with guests, but it can also be a fun avenue for engaged couples to add a little personality! Once you've gotten your wedding website up and running and covered the basics like registry details, accommodations info, and even your love story, consider adding a few fun bonuses.
Here are some creative ideas for taking your wedding website to the next level.
Pop Quiz
See how well your wedding guests know you! Come up with 10-15 multiple choice trivia questions about each partner individually ("What is the bride's favorite city in the world?") as well as some involving you as a couple ("What is our song?"). Then, put friends and family to the test! Make sure to include the answers on the bottom of the page so they can see how well they fared.
Guest Poll
Stumped on a planning decision or just looking for a little input? Get your guests involved! Ask them to weigh in on fun details like your wedding hashtag, must-hear song(s), signature cocktail, and cake flavor. It's a treat for your guests to pitch in their two cents, and it can be fun to read through their answers.
Aging Booth Photo
This one is pretty silly, but your guests are sure to get a kick out of it! Use an instant-aging app like AgingBooth to transform a photo of the two of you and (jokingly) predict what you will look like many years down the line. Caption it with a cute saying like, "Thank you for celebrating our love—we can't wait to grow old together!"
Share Newlywed Game Responses
Have a friend organize a version of the Newlywed Game, where one partner answers a series of questions and the other partner has to guess the first partner's responses. Then, post the questions and answers for everyone to read! Some of the answers can be pretty hilarious, and it offers an entertaining glimpse of newlyweds-to-be.
Now and Then
Collect some favorite childhood photos and feature them alongside photos of you today. Come up with clever captions describing how things have changed (or haven't changed!). For example: put a photo of your future spouse enjoying a messy plate of spaghetti as a toddler next to a recent snapshot of him dining out at a restaurant. Add the caption, "The groom still enjoys fine dining, but luckily for the bride, his table manners have improved!" It's a cool way for friends and family to see how you've grown over the years, and why you're a perfect match.