7 Popular Bridal Bouquet Styles
While every bridal bouquet is unique, there are a few tried-and-true styles that can be seen time and time again. Which style suits you best?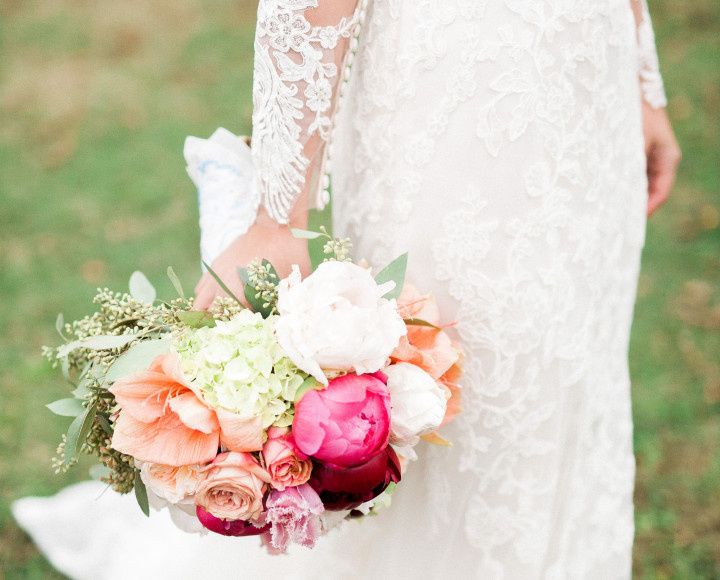 While every bridal bouquet is unique, there are a few tried-and-true styles that can be seen time and time again.
Which wedding bouquet style suits you best?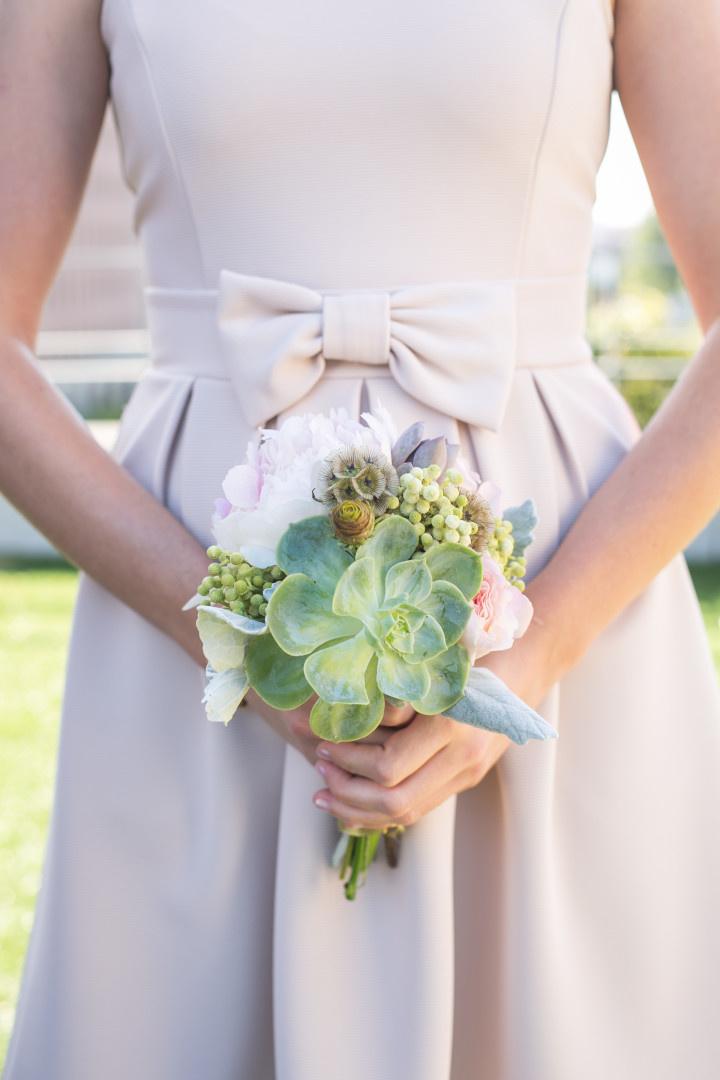 Posy
These petite, compact arrangements can be held in one hand. The stems are typically wrapped in ribbon fastened with pearl pins. Their smaller size makes them a popular choice for bridesmaids and a perfect option for the bride who really wants to show off her gown!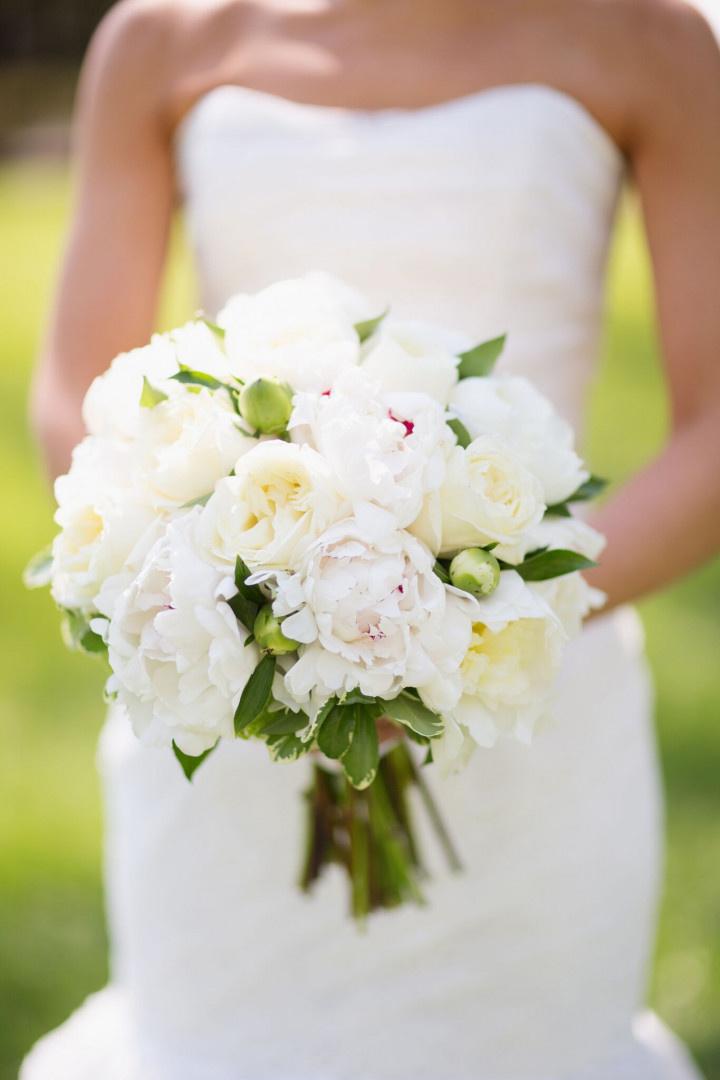 Nosegay
With this traditional style, blooms are cut to the same length, mixed with ample greenery, and arranged into a dense dome shape. Because of its many variations and interpretations, the nosegay has always been, and continues to be, a very popular choice among brides.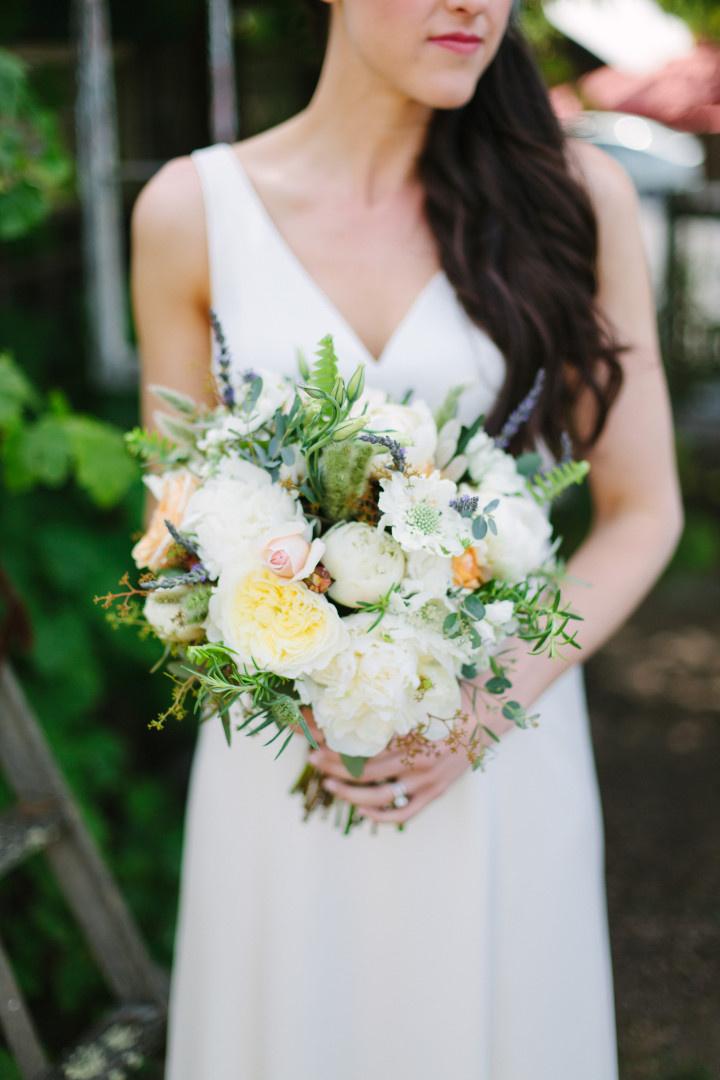 Hand-Tied
This style is distinguished by its relaxed, unpolished quality. Stems of varying lengths, colors, and textures are bundled loosely to achieve an effortless, "just picked" look. We especially love this type of bouquet for rustic, garden or boho-chic wedding styles.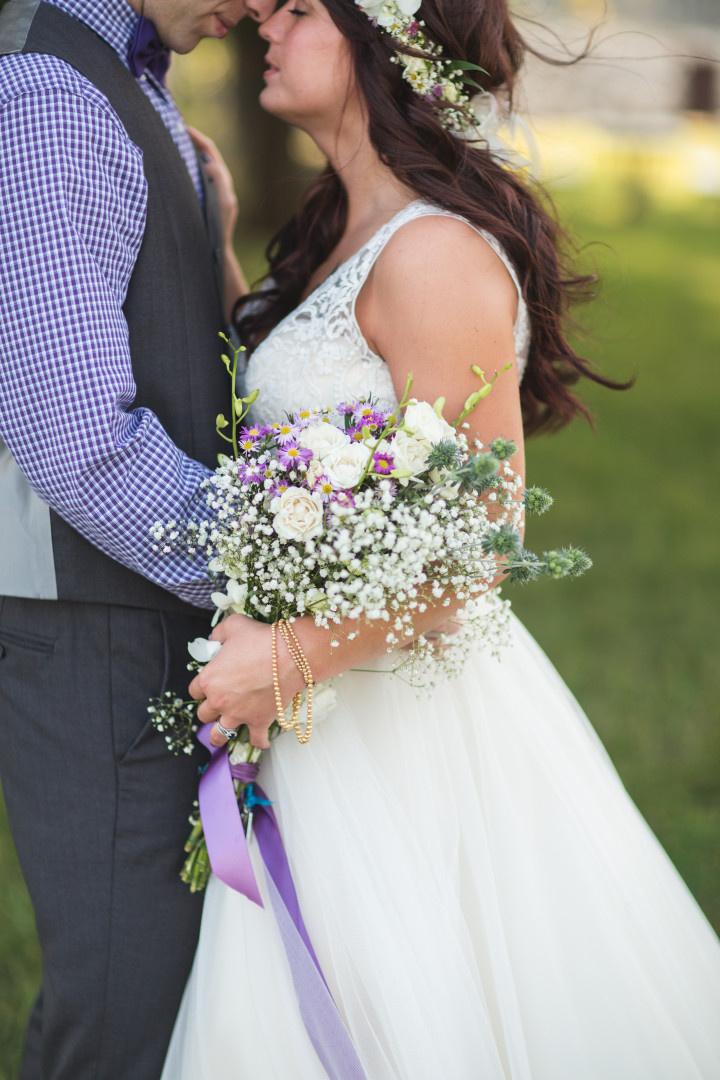 Presentation
Also referred to as an arm sheaf or a pageant-style bouquet, this type of arrangement is meant to rest on one arm. It's typically a very full bouquet and works well with long stemmed flowers like roses and calla lilies, or with tall blooms like tree blossoms, hollyhocks, gladiolus, and delphinium.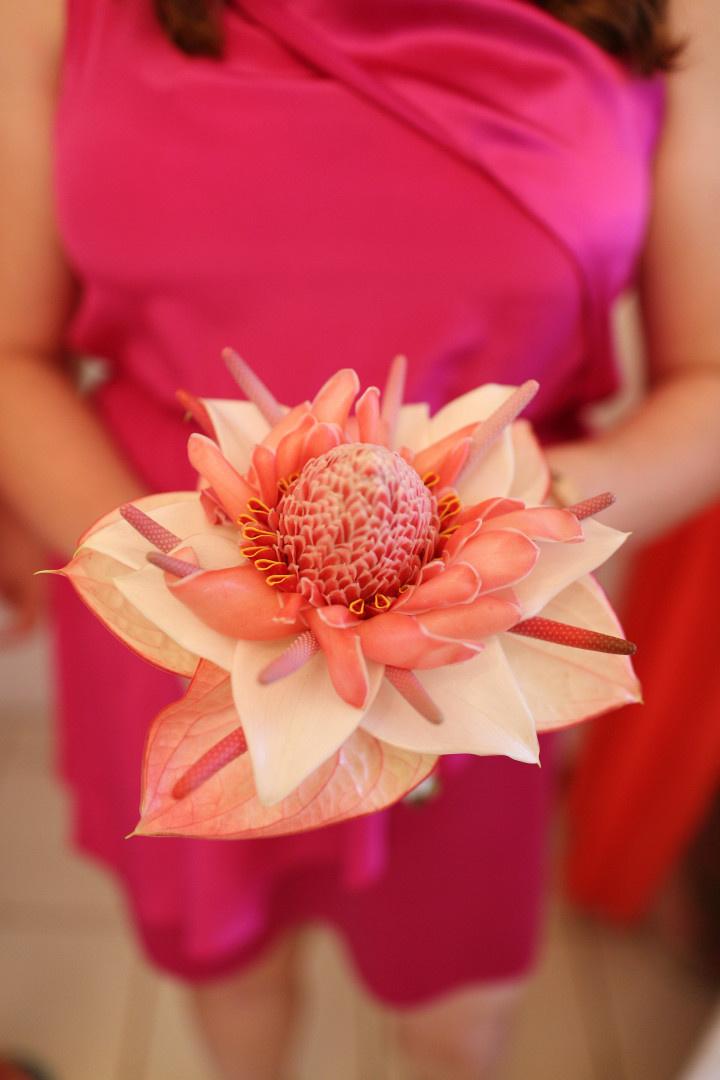 Composite
This style is constructed from the petals of several flowers, which have been sewn, glued or wired together to create the illusion of a single, oversized bloom. The finished product, known as a "glamelia," is a great choice for the bride who wants to make a statement. In this bouquet, tropical anthuriums surround a single protea.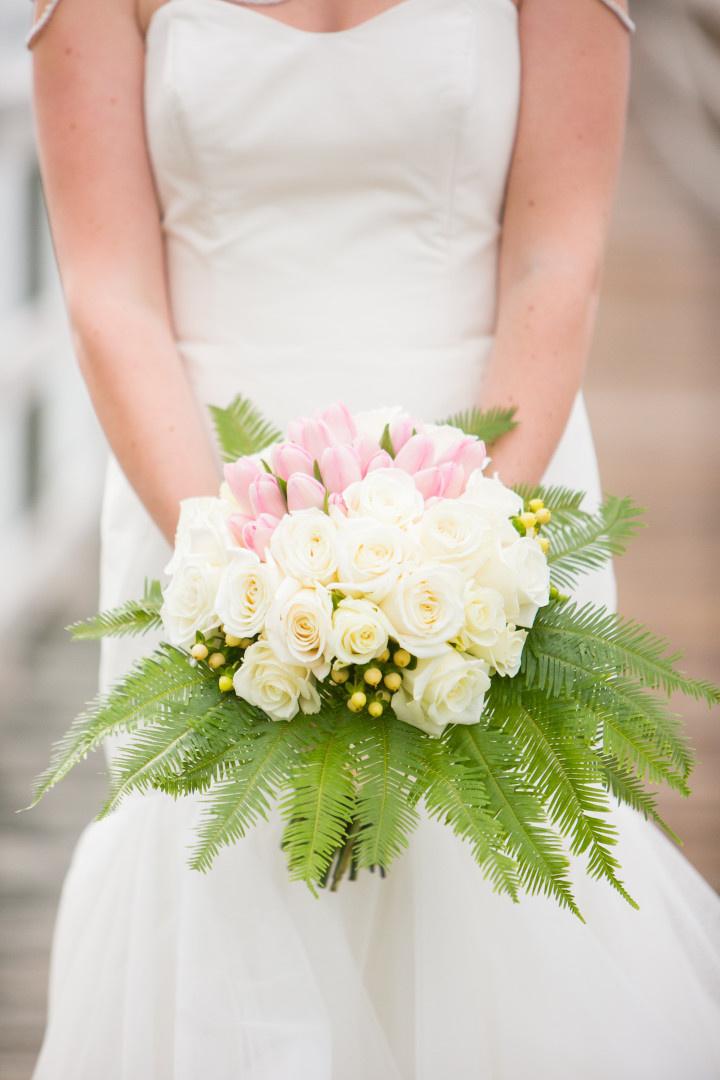 Biedermeier
The Biedermeier bouquet is comprised of "rings" of flowers, each in a separate color. Some are made with different types of flowers, while others feature one type of flower in two or more colors. This is a nice option for the bride looking for something unique, as it is a less common style.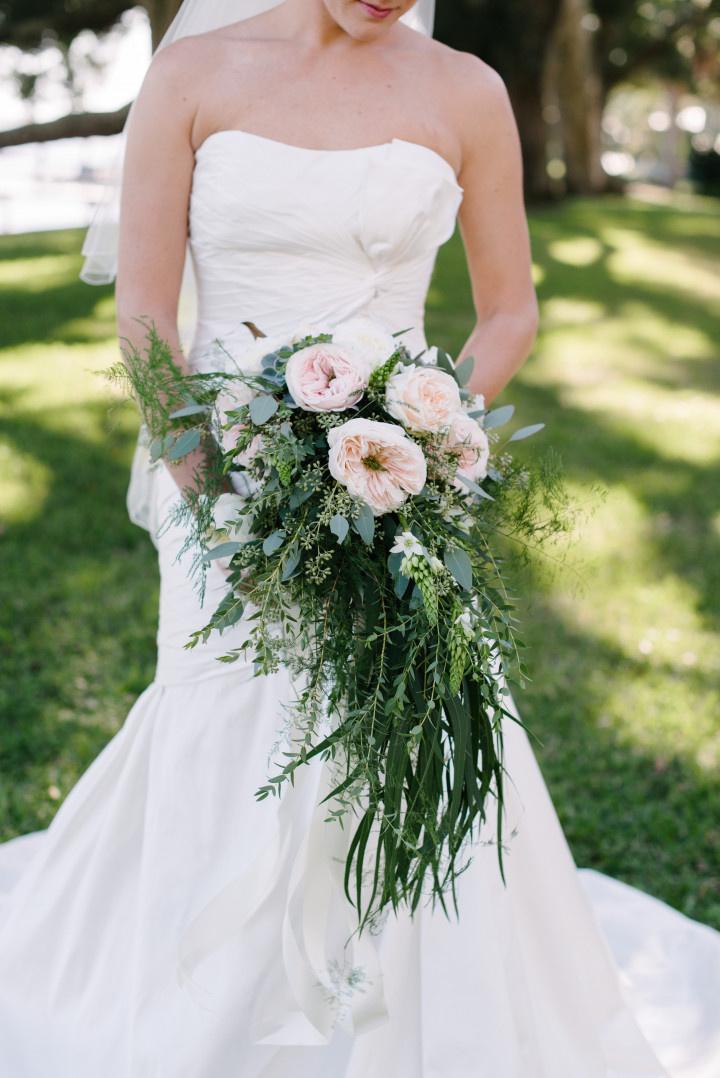 Cascading
As its name implies, this style features blooms spilling over and down from the center, creating a waterfall effect. Phalaenopsis orchids, lilies, and amaranthus are popular flower choices for this bouquet style, as are long, trailing greens like ivy, fern, and eucalyptus.