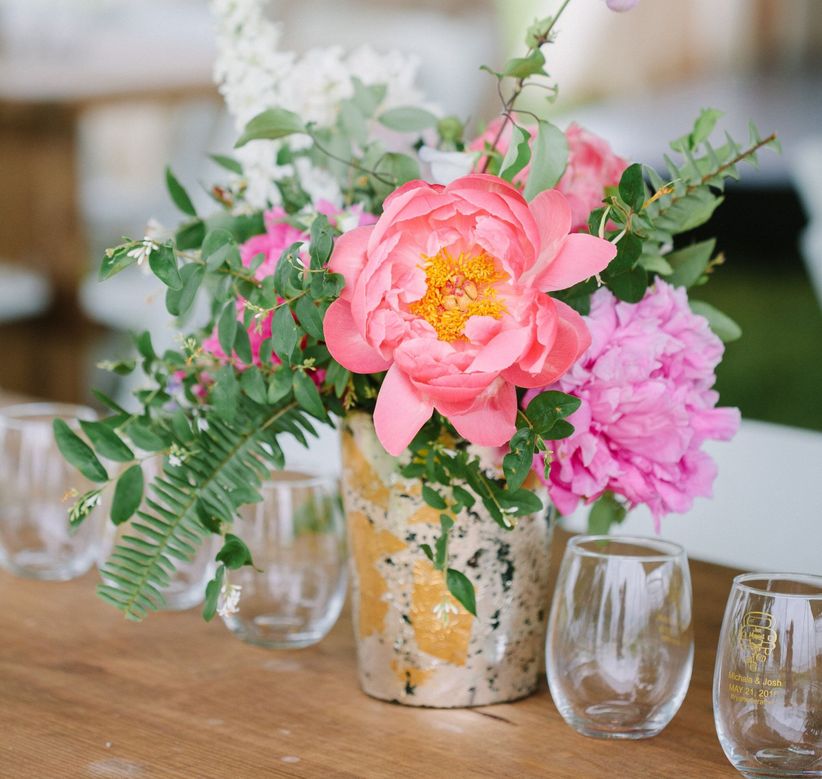 Photo: Morgan Marie Photography
Centerpiece containers come in all different shapes, heights, and styles—from charming bud vases to towering flutes.


Here's an in-depth look at 13 popular vessel types to help you determine which style best suits your wedding tabletop vision.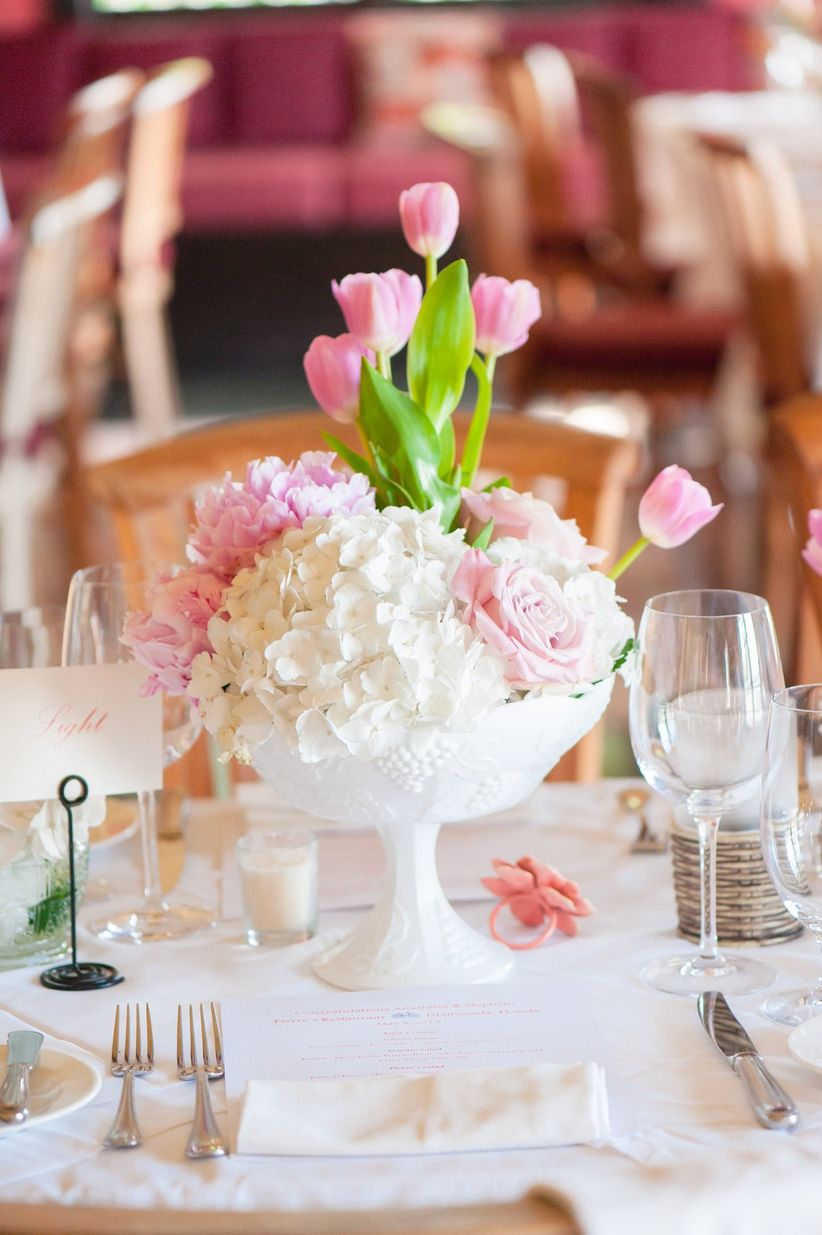 Photo: Palm Beach Photography, Inc.
Compote
A goblet or chalice-shaped vase with a short pedestal.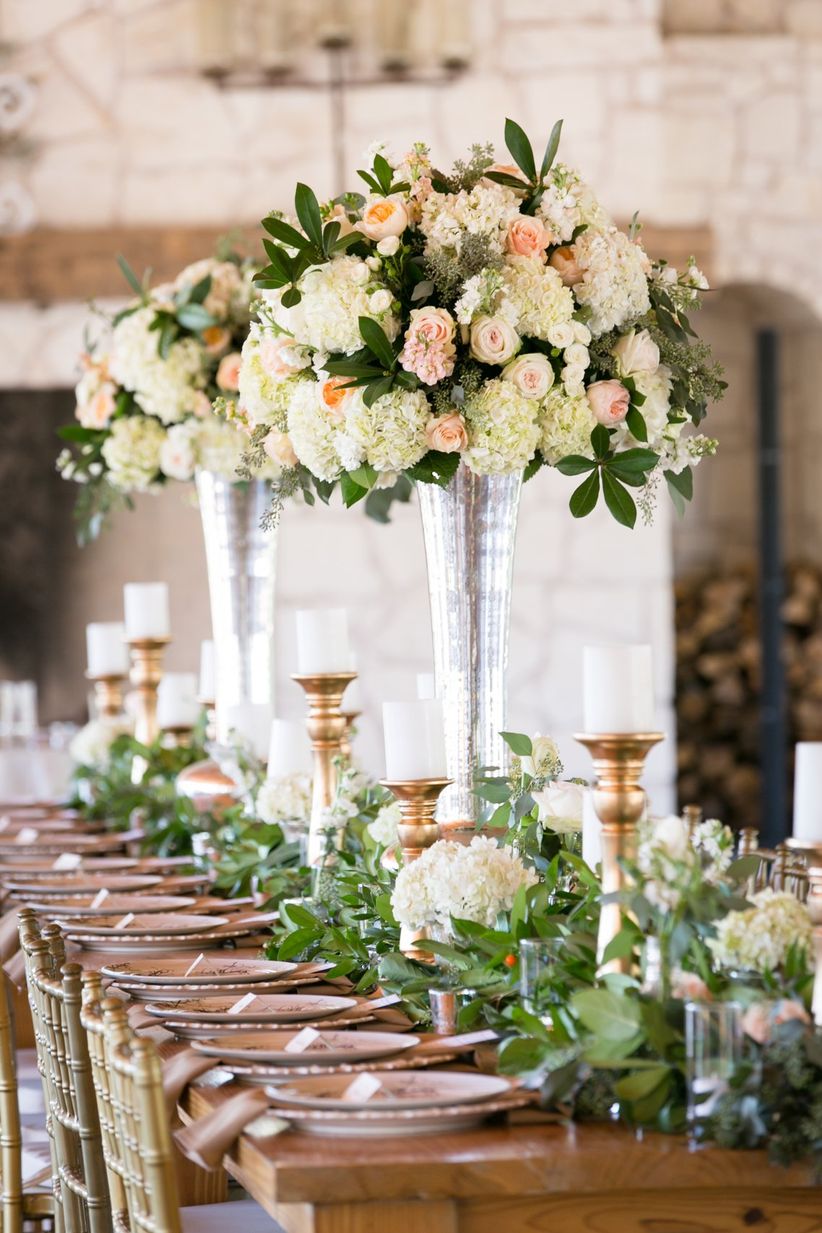 Photo: Tracy Autem & Lightly Photography
Trumpet or Fluted Vase
A tall vase that gets wider at the top.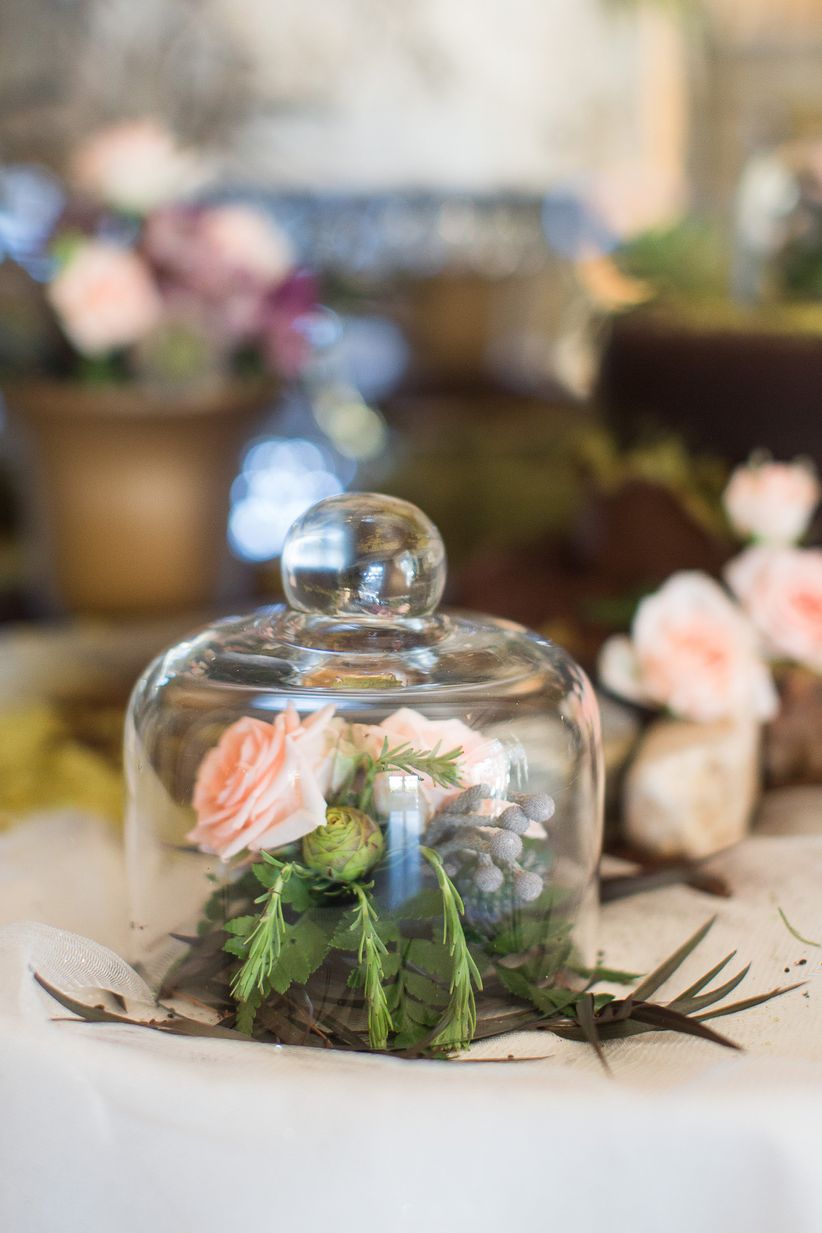 Photo: Joleen Willis Photography
Bell Jar
A glass dome that is placed over an arrangement like a case.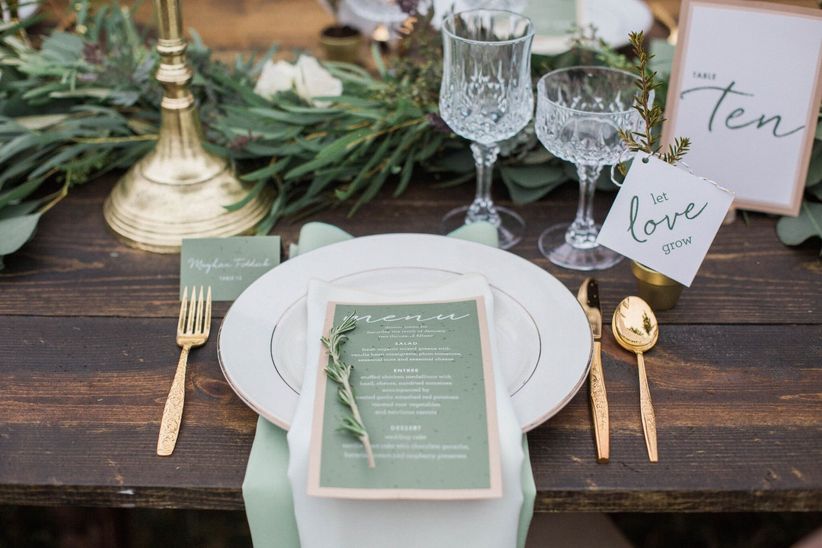 Photo: Stephanie Hunter Photography
Rose Bowl
A spherical vase, shaped like a fish bowl.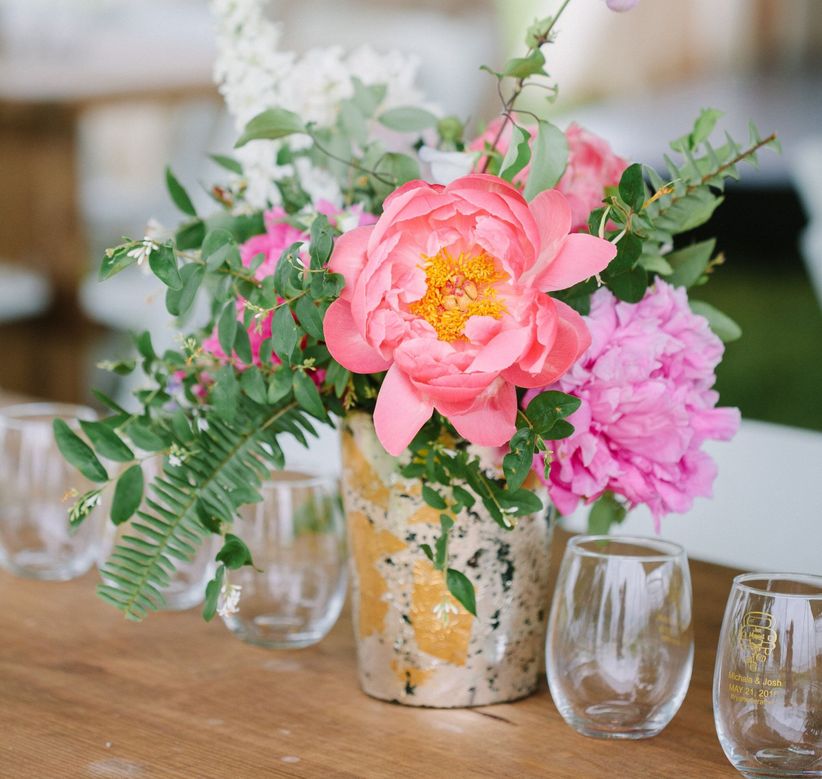 Photo: Morgan Marie Photography
Votive
A small cup, often made from mercury glass or tin, that can be used to hold tea lights or small arrangements.
Photo: Thao Vu Photography
Cylinder or Column Vase
A straight, cylindrical vessel that's perfect for a sleek, modern look.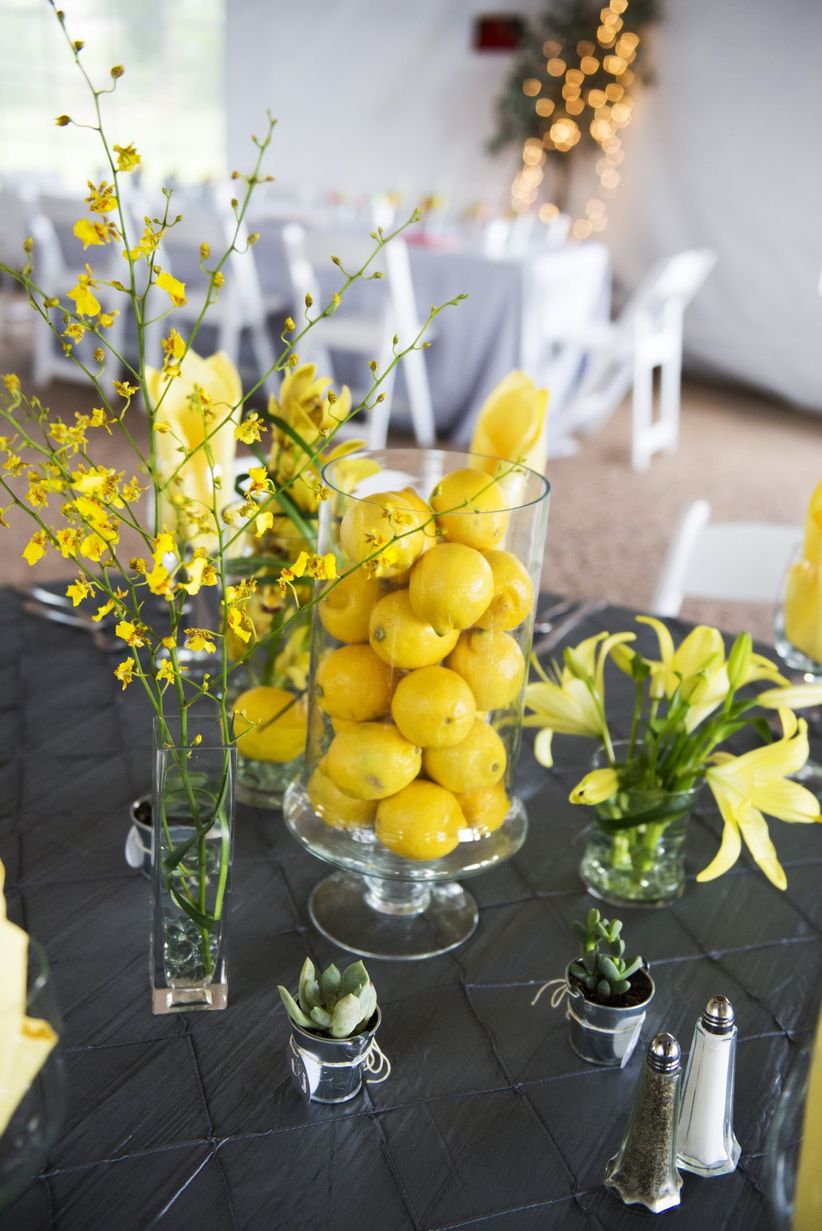 Photo: Two One Photography
Hurricane Vase
A wide, deep vase used to hold pillar candles, flowers, or decorative fillers like stones, sand, or fruit.
Photo: Iliasis Muniz Photography
Ginger Jar
A porcelain urn, traditionally painted with a blue and white floral pattern or pastoral scene.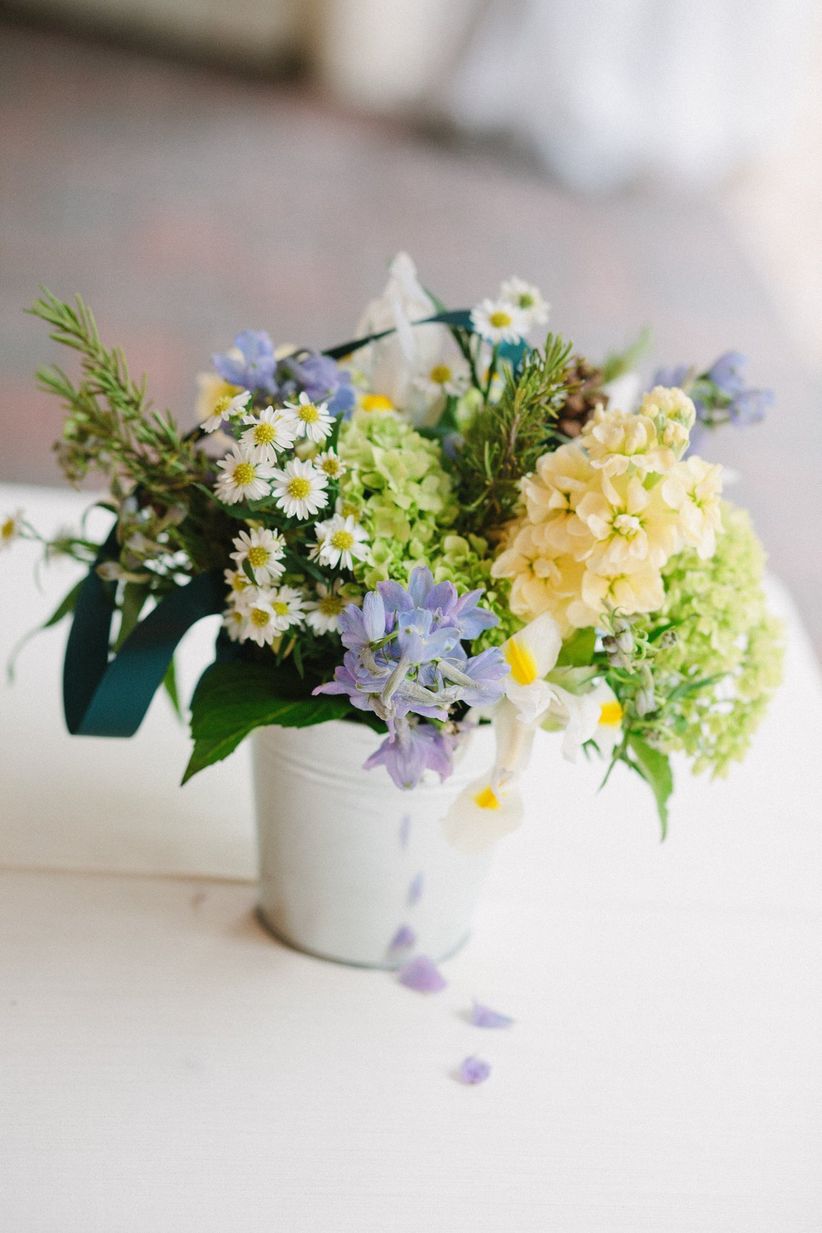 Photo: By Millie B Photography
Pail
A small bucket, typically made from tin. A popular choice for rustic or eco-friendly style weddings.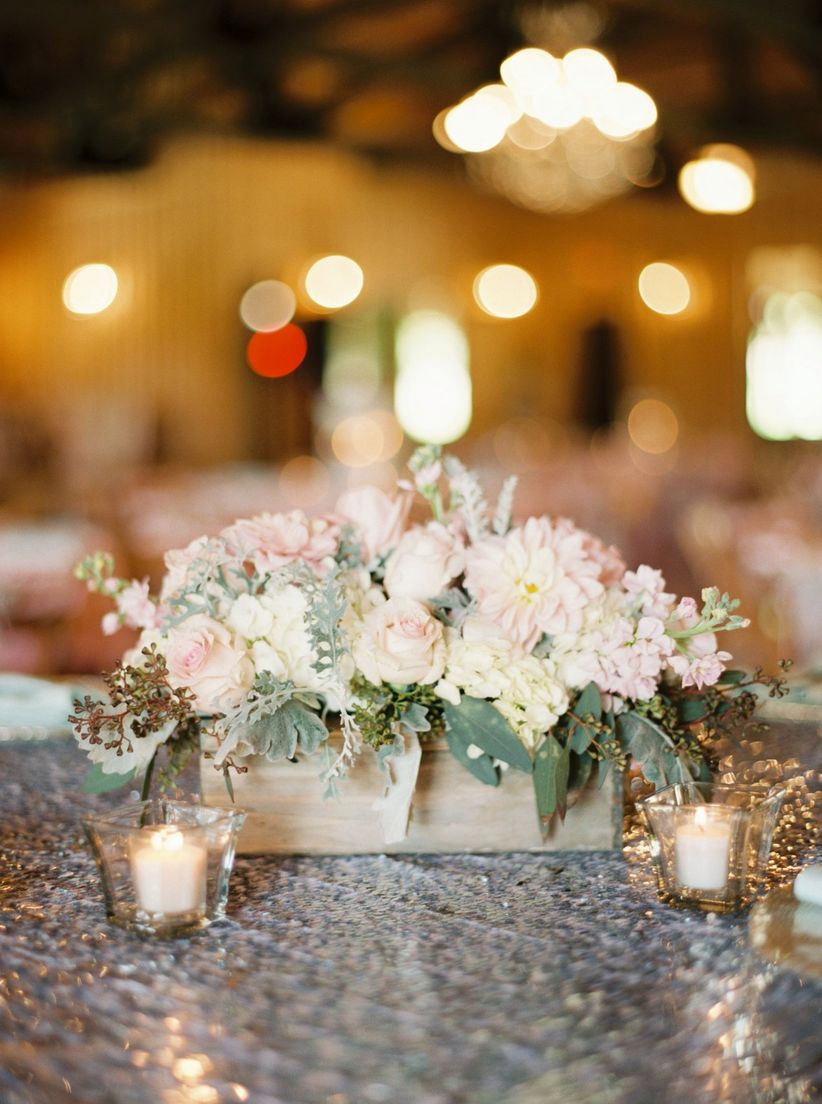 Photo: Stephanie Brazzle Photography
Trough
A long, rectangular container of short to medium height.
Photo: Oldani Photography
Pot
A ceramic container inside which flowers are planted in soil rather than arranged in water.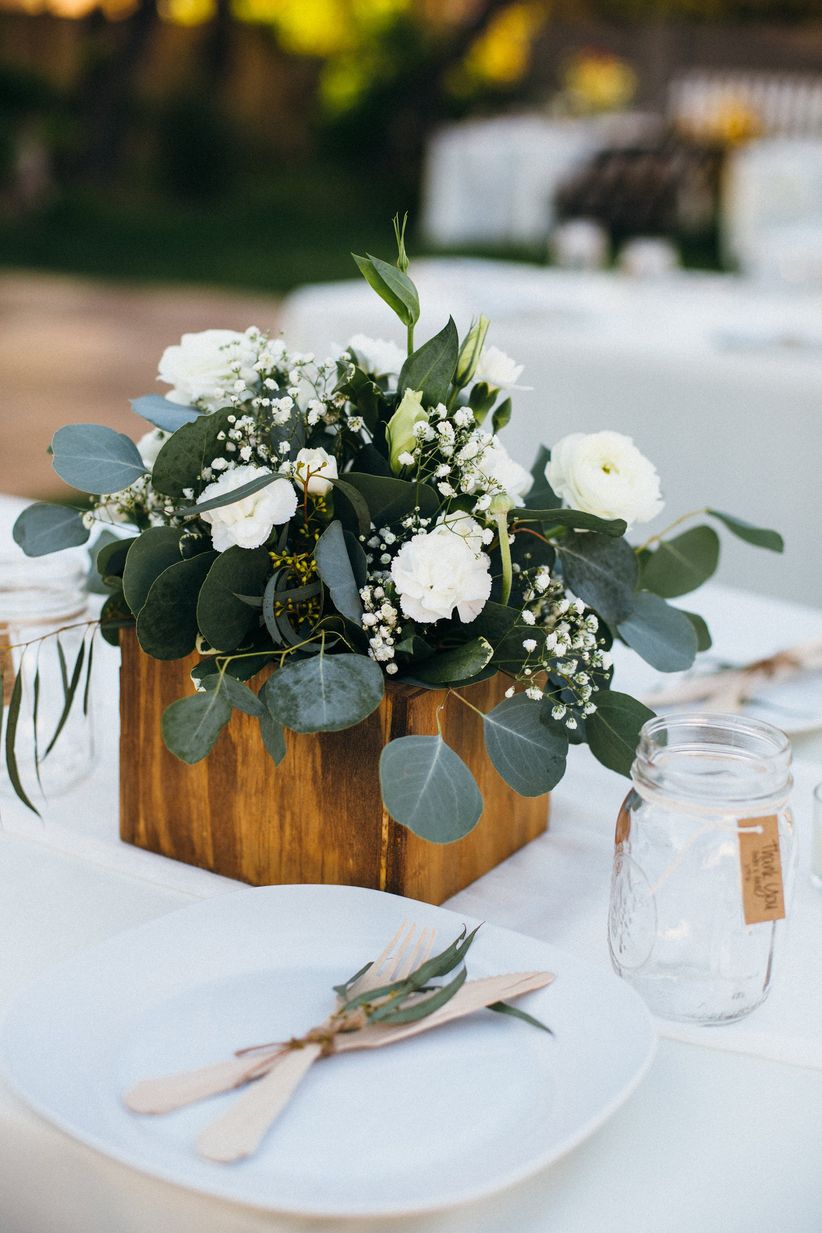 Photo: Suzy Goodrick Photography
Cube Vase
A small square vase typically used for modern floral arrangements.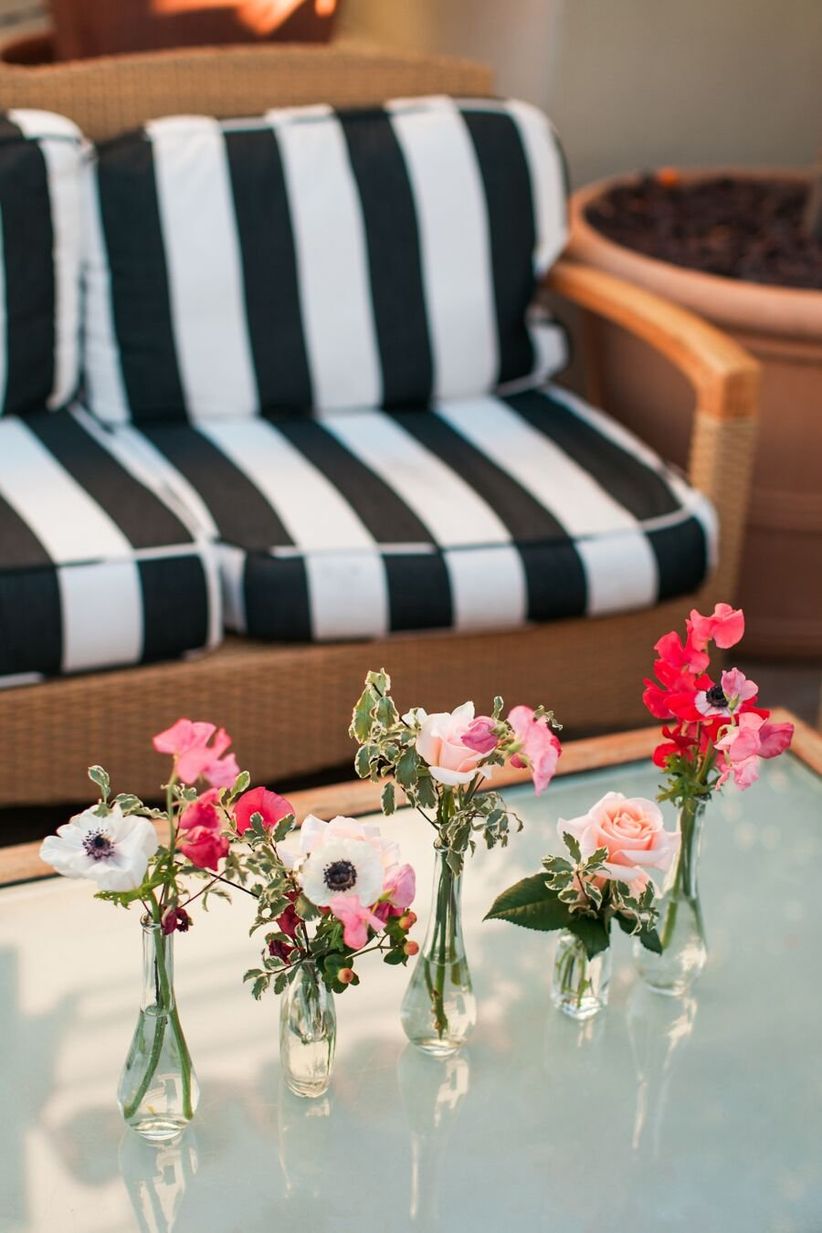 Photo: Whitney Turner Photography
Bud Vase
A small vase that holds one or two long-stemmed flowers. These are usually clustered in groups for a whimsical effect.