The 9 Best Summer Wedding Flowers, According to Florists
Take advantage of the season's abundant blooms by incorporating some of these summer wedding flowers into your special day.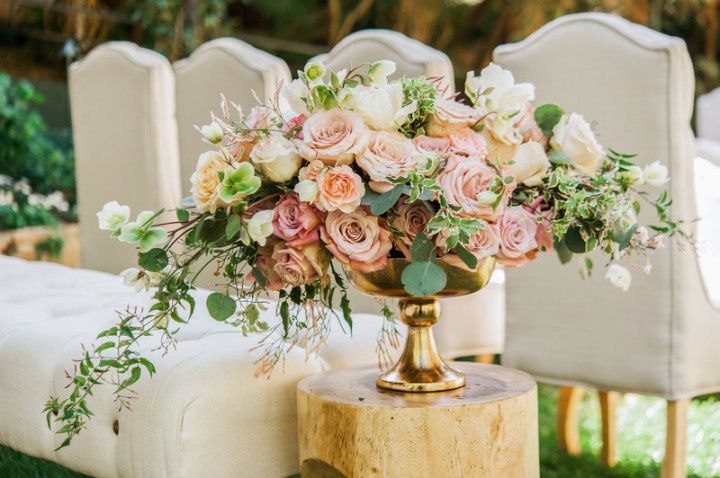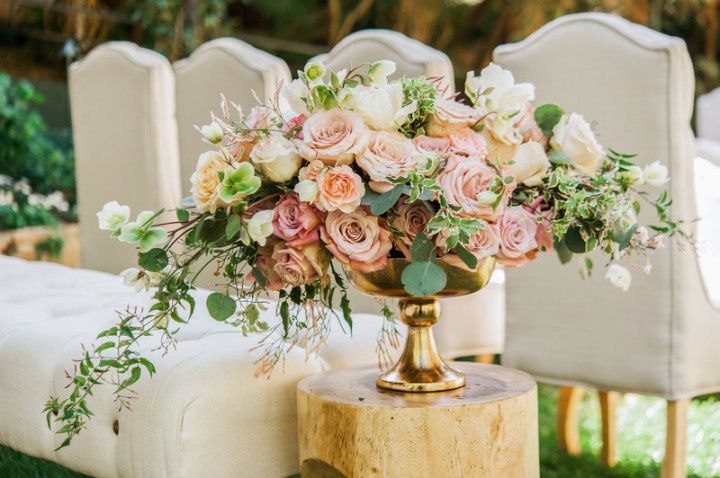 One of the best parts about having a summer wedding? You pretty much have your pick of the crop when it comes to choosing your summer wedding flowers, since many are naturally in-season during this time of the year. Getting married between May and September means almost unlimited bloom potential in terms of color, size, shape, and scent—and you'll have the possibility of saving money in the long run, since your wedding florist hopefully won't have to go to great lengths to source some of the season's most popular flowers (looking at you, peonies). "Summer weddings offer designers the best quality of product, which we can then translate to gorgeous and unforgettable weddings and events," says Mathew Lahey of Ashland Addison Events in Chicago. Getting excited? Good! We asked real-life wedding florists to give us the 411 on the best summer wedding flowers, so you can share some of your ideas with your florist when the time comes.

Peonies
If there's one flower that screams summer, it's definitely the peony with its billowing petals and fresh scent. Not surprisingly, it's one of the first flower that florists think to use for summer weddings. "Peonies come in several vibrant pink, yellow and white hues and are incredibly fragrant," says Lahey. "Plus, they are a larger bloom so you really get more bang for your buck!" Something to keep in mind, however, is that peonies are only in season for a few short weeks. Their season typically lasts from the tail end of spring through midsummer, so wedding florists like to get them while they're hot!

Garden Roses
There's nothing more romantic and timeless than a rose. It's simple, elegant, and undeniably breathtaking—not to mention beautifully fragrant. "These are a favorite of brides especially in this season due to their amazing smell, high petal count and their textured look," says Christy "CeCe" Todd of CeCe Designs and Events in Birmingham, Alabama. "Garden roses are typically year-round flowers and always make a great substitute for peonies during the time that they are out of season." An added bonus is that they're a bit cheaper than peonies, depending on the variety you choose, so they can be more cost-effective summer wedding flowers while providing the same fairytale look and feel.

Anthuriums
We couldn't talk about summer wedding flowers without adding a few of our own favorite blooms for the season. Anthuriums, which are native to the tropical rainforests of South America, are some of the best flowers for a beach or island-inspired wedding. These long-stem flowers are also known as "flamingo lilies" and bloom in a handful of bright colors, including pink, red, purple, green, yellow, and multi-color varieties.

Lavender
Lavender is a small but incredibly fragrant flower. It's highly desired during the summer season, thanks to the fact that its coloring goes perfectly with the pastel palettes that are popular among spring and summer couples. "Lavender works gorgeously in a bouquet, providing both a calming scent as well as a touch of purple that makes you think of summer," says Lahey. "It can also be applied in many different design styles, from rustic and classic to modern and sleek."

Phalaenopsis Orchids
Also known as the moth orchid, these blooms make for a stunning cascading bouquet. "Orchids have been around forever and were a staple in the late '80s and early '90s," says Todd. "They are now making a comeback for the luxury bride." With an average price point of $50 per stem, brides who are lucky to be working with a higher-than-the-sky price range are requesting these orchids as a statement piece in their floral arrangements.

Freesias
Freesia are actually a year-round flower that wedding florists and designers love because of its petite size and soft appearance. "In the summertime especially, freesias make a great choice because their tones are lighter and can match in any arrangement or bouquet, giving it a more detailed and interesting look," says Lahey. "They also have a beautiful clean perfume that makes using them an absolute pleasure!"

Proteas
Perfect for a beach wedding or a boho theme, these spiked flowers are native to South Africa and can withstand the hot summer temperatures, so you won't have to worry about them wilting in the sunshine. Pair your proteas with accents like pampas grass and bleached greenery to get a cool, laid-back vibe.

Hydrangeas
A staple in floral design for decades, the hydrangea has become even more prevalent in the last 10 years. "Being from the South, I can attest to the fact that this flower is loved by all the Southern belles who grew up seeing them in their mother's and grandmother's gardens," says Todd. "The irony, however, is that, in the South, hydrangeas aren't typically a fan of our heat, but we still love to use them anyway!" It's important to note that these flowers require a little extra TLC, but they are available pretty much year-round and each head averages four to eight inches, which gives brides more bang for their buck.

Anemones
"Anemones will continue to be a hot floral choice of brides this year, especially the white anemone with the black and navy center, called the Panda Anemone," says Todd. "With navy being an exciting, new alternative to black and a staple in the majority of our weddings, this flower complements that color palette perfectly."