The 8 Best Fall Wedding Flowers for the Season, According to Experts
Consider these seasonal fall wedding flowers if you're saying 'I do' between September and November.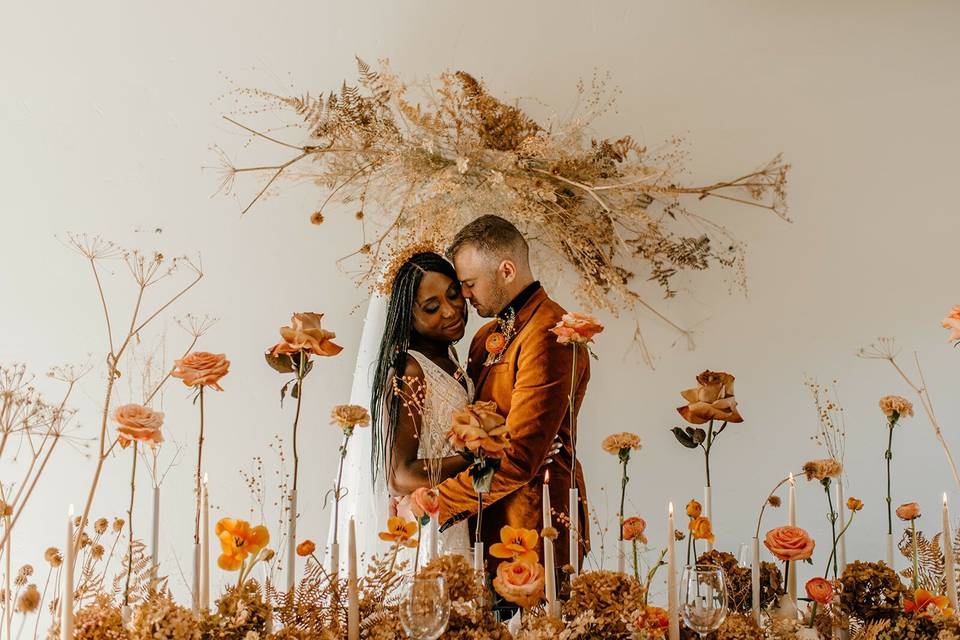 With the transition from summer to fall, there's no shortage of color inspiration. From the leaves changing on the trees, to the romantic sunsets, apple orchards, and pumpkin patches, rich, warm color palettes are seemingly everywhere as soon as September hits. That goes for your fall wedding flowers, too—many of the season's most popular blooms can be found in dramatic orange, red, yellow, purple, and even brown hues. Whether your fall wedding theme is rustic chic, classic, boho, or something in between, we're betting that your flowers will play a big role in the decor, which is why we asked wedding florists to give us the breakdown on some of the most desirable and colorful blooms for this time of year. Keep reading to brush up on the most common fall flowers (including some of our personal recommendations) and prep for the consultation with your own wedding florist when the time comes.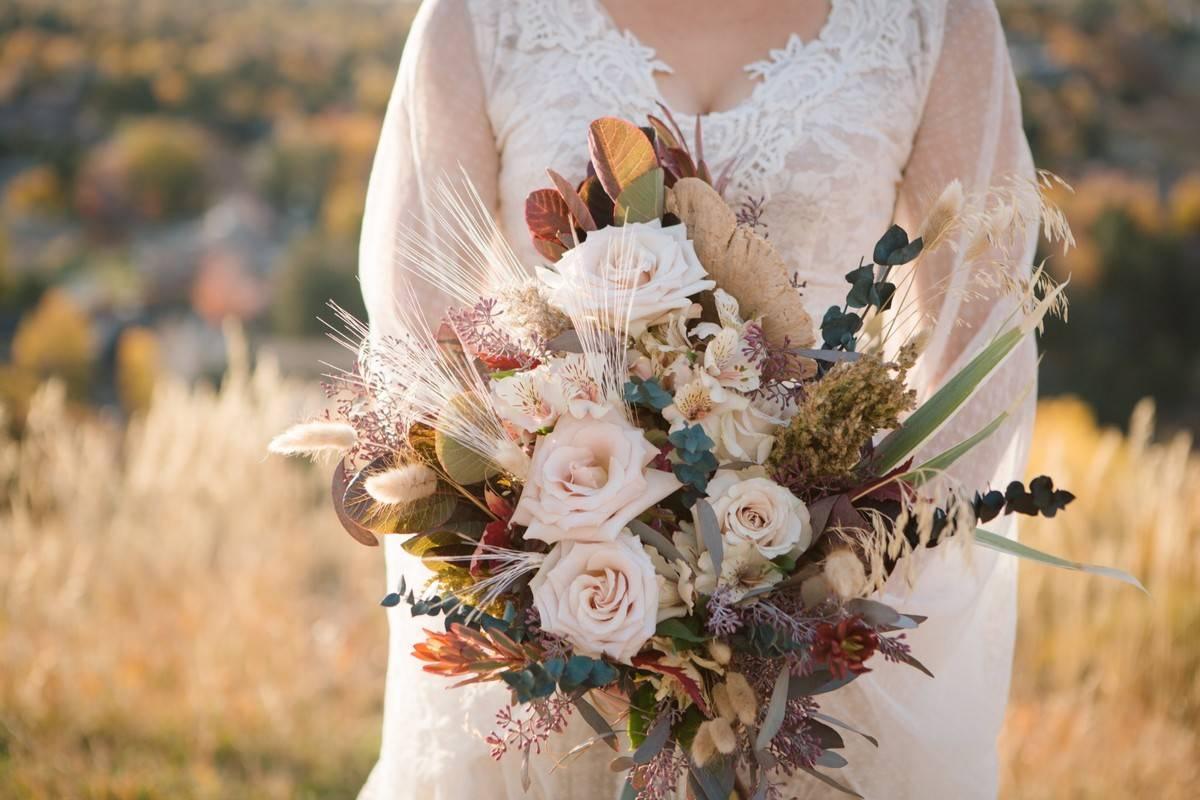 Garden Roses
No matter what time of year you're getting married, roses are a quintessential wedding flower. After all, they signify love and romance in nearly every culture around the world—but perhaps the most ideal reason that roses are a popular fall wedding flower is because they bloom in so many different shades, from reds, purples, and pinks to yellows, oranges, and whites. Garden roses are traditionally larger and more petal-dense compared to other rose varieties, like tea roses and spray roses. "The soft fragrance and wide color palette of garden roses is ideal for fall weddings, especially in the peach, blush, and cream tones," says Eileen Looby Weber, owner of Lake Forest Flowers in Lake Forest, Illinois. "It also closely resembles the ever-popular peony, which is naturally out of season during the fall months."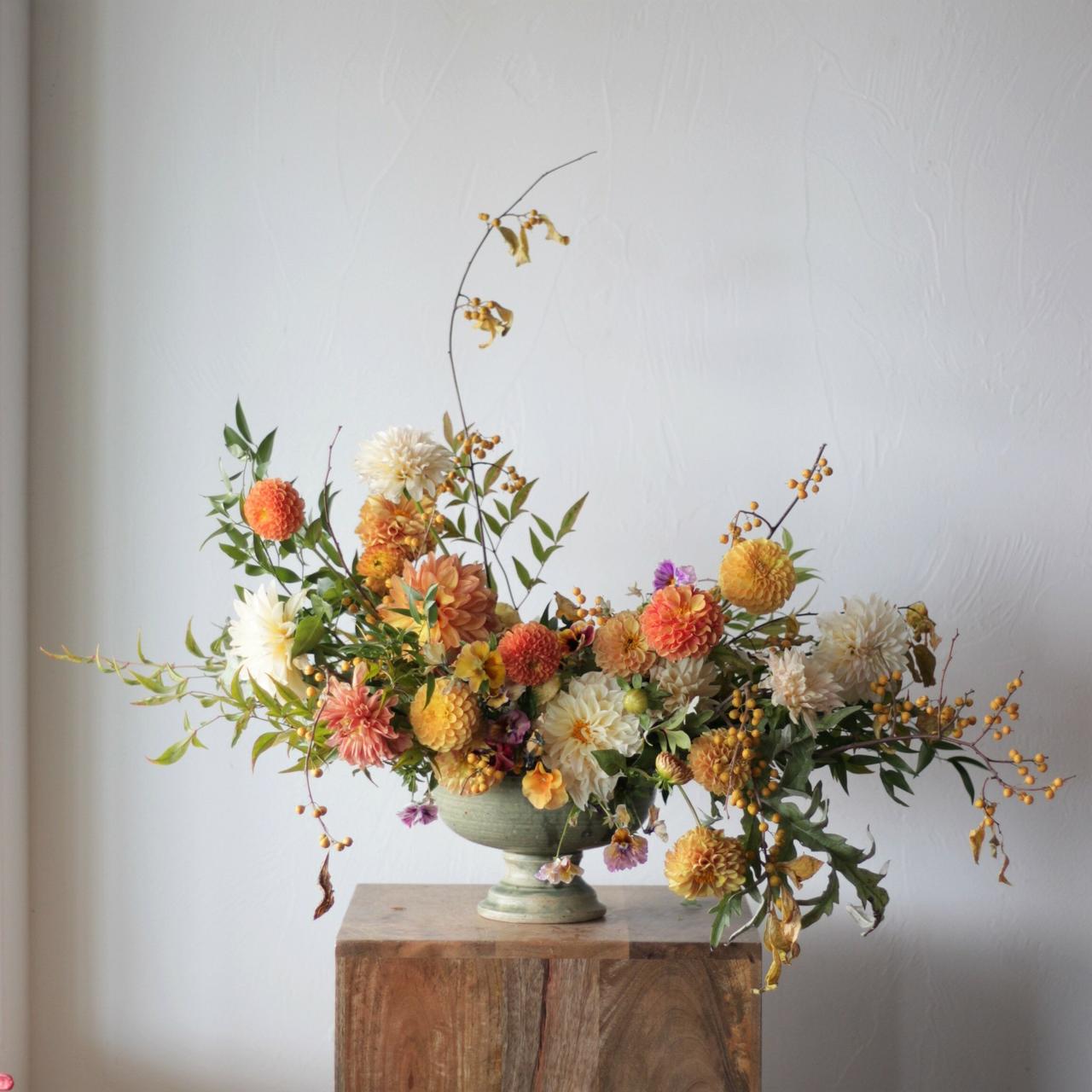 Dahlias
This tuberous-rooted flower (this means it grows in a way similar to peonies, ranunculus, and anemones) naturally blossoms between late summer and early fall. Dahlias can be grown in many different parts of the country, which makes them relatively easy to source if you're focused on using locally grown flowers. "It's an ideal flower in fall weddings because of its large fluffy shape and wide color palette," says Weber. "No matter your color scheme, you can find a shade that matches perfectly, since dahlias come in a variety of tones from soft blush and cream to bright yellows and marmalades, and even in deeper reds like burgundy." Some of the most popular dahlia varieties include pompon dahlias, which are rounded flowers with tightly packed petals, and cafe au lait dahlias, which have petals that are longer and more fluffed out.
Cymbidium Orchids
These exotic plants are long-lasting without water, making them a hardy choice for boutonnieres, bouquets, and other fall wedding flower arrangements that can't be displayed in vases. "In orange, we call these Charlie Brown orchids," says Craig Gruzd, florist and founder of DT Floral and Décor in Concord, Ontario, Canada. "They make elegant wedding flowers for the autumn season, thanks to their coloring, and are especially stunning when paired with greenery, such as lisianthus and sweet peas." Cymbidium orchids bloom in a range of colors that are perfect for a fall wedding, including burgundy, mauve, yellow, green, purple, and chocolate brown with a red center (it's actually a stunning color combo—trust us!).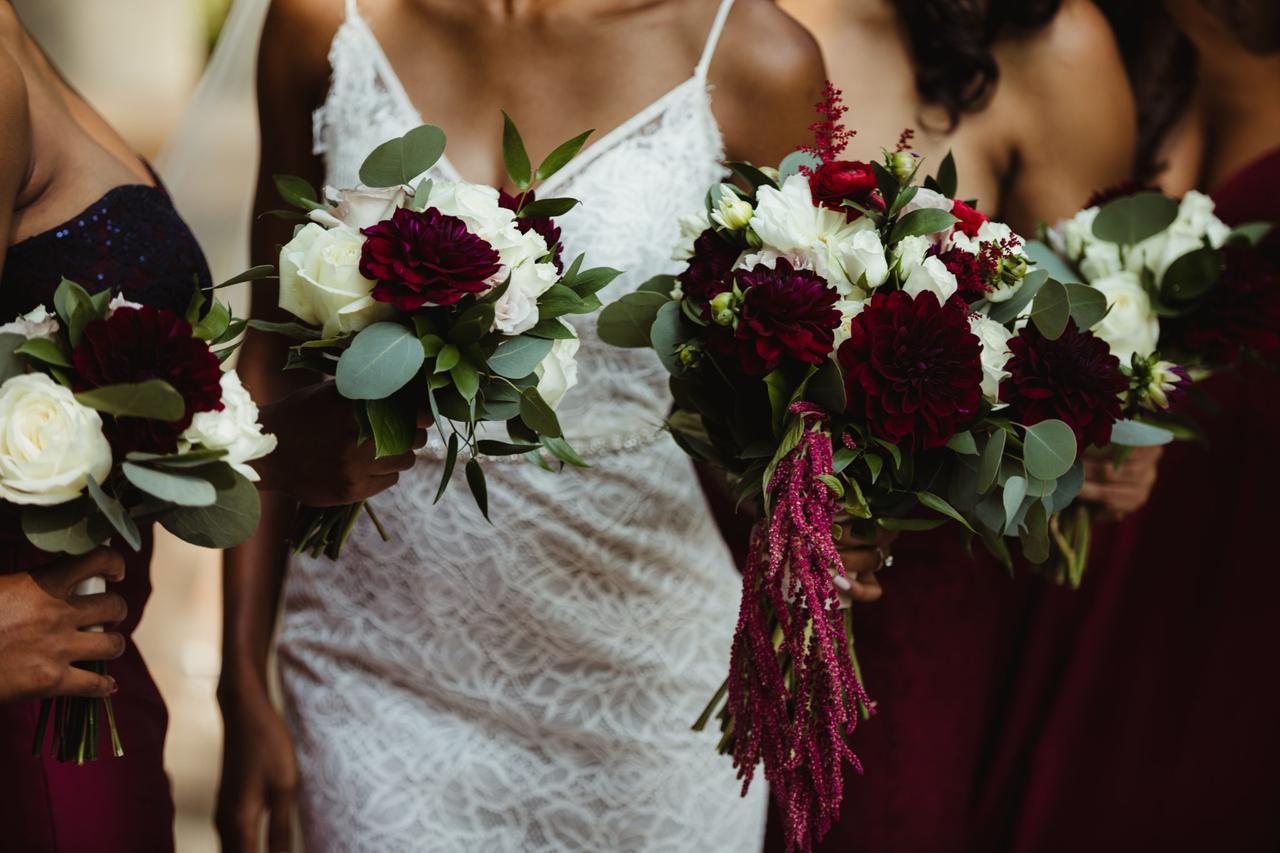 Amaranthus
This perennial plant has become a popular choice for fall wedding flowers because of its ability to softly cascade and add shape to your arrangements, whether you use it in bouquets and arches, or in hanging installations and centerpieces. "This burgundy and sage green flower adds an organic feel to the trending waterfall bouquet," says Weber.

Pampas Grass
Most commonly seen in boho wedding decor, pampas grass is the perfect accent to your fall wedding flowers. This soft, neutral-colored grass can be used to add some wow factor to almost any type of arrangement, from bouquets and boutonnieres, to aisle markers, wedding arches, centerpieces, and even wedding cake decor. Since pampas grass isn't actually native to the U.S. (it's originally from South America), some wedding venues consider it to be an invasive plant and may have restrictions around using it for your wedding. If this happens to you, your wedding florist can recommend pampas grass alternatives to achieve the same look.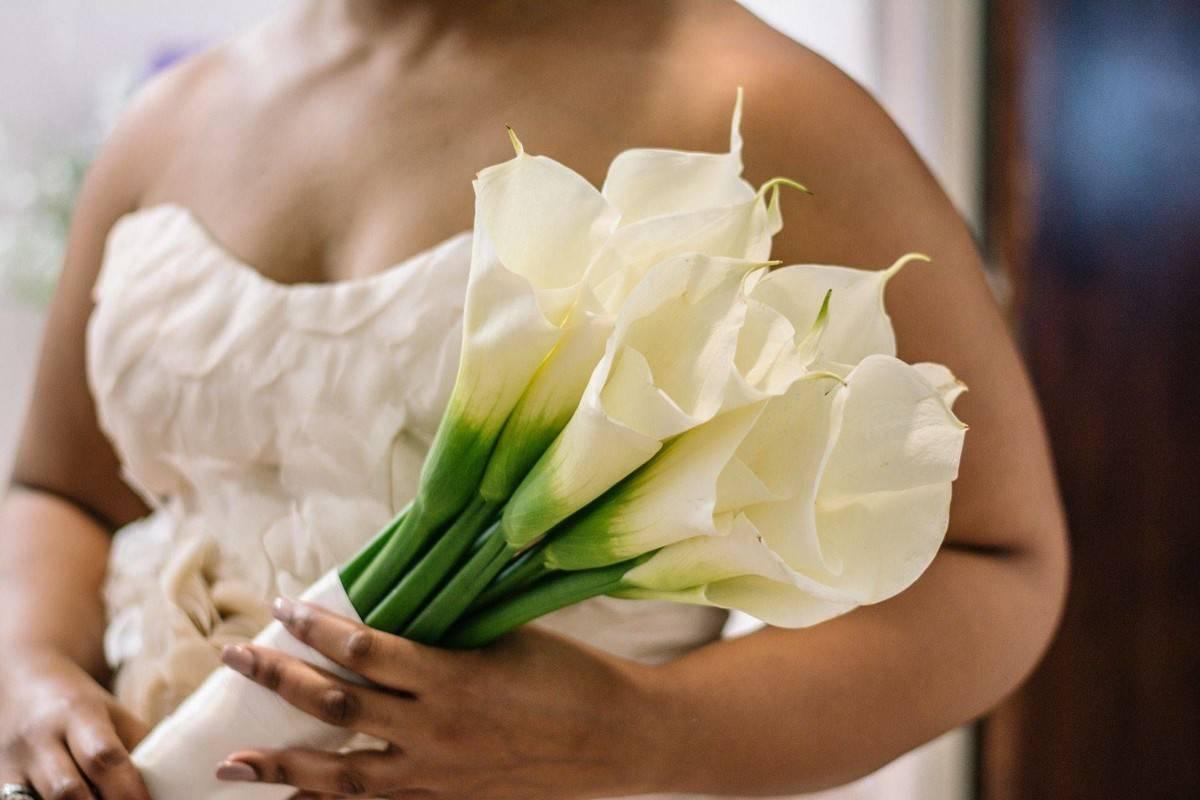 Calla Lilies
Known for their magnificence and beauty, calla lilies are one of the most popular fall wedding flowers. Their long-petaled, basal leaves are especially great for use as a boutonniere, and their variety of colors can match almost any wedding theme or palette. "From traditional white to crystal blush and deep plum, wine and mulberry shades, the calla lily is an elegant choice year-round," says Weber. "Its sleek lines and ability to be gently manipulated in floral design makes it stand out." Calla lilies are also ideal for both indoor and outdoor venues, since they hold up well in almost all weather conditions and don't have delicate petals that are easily damaged.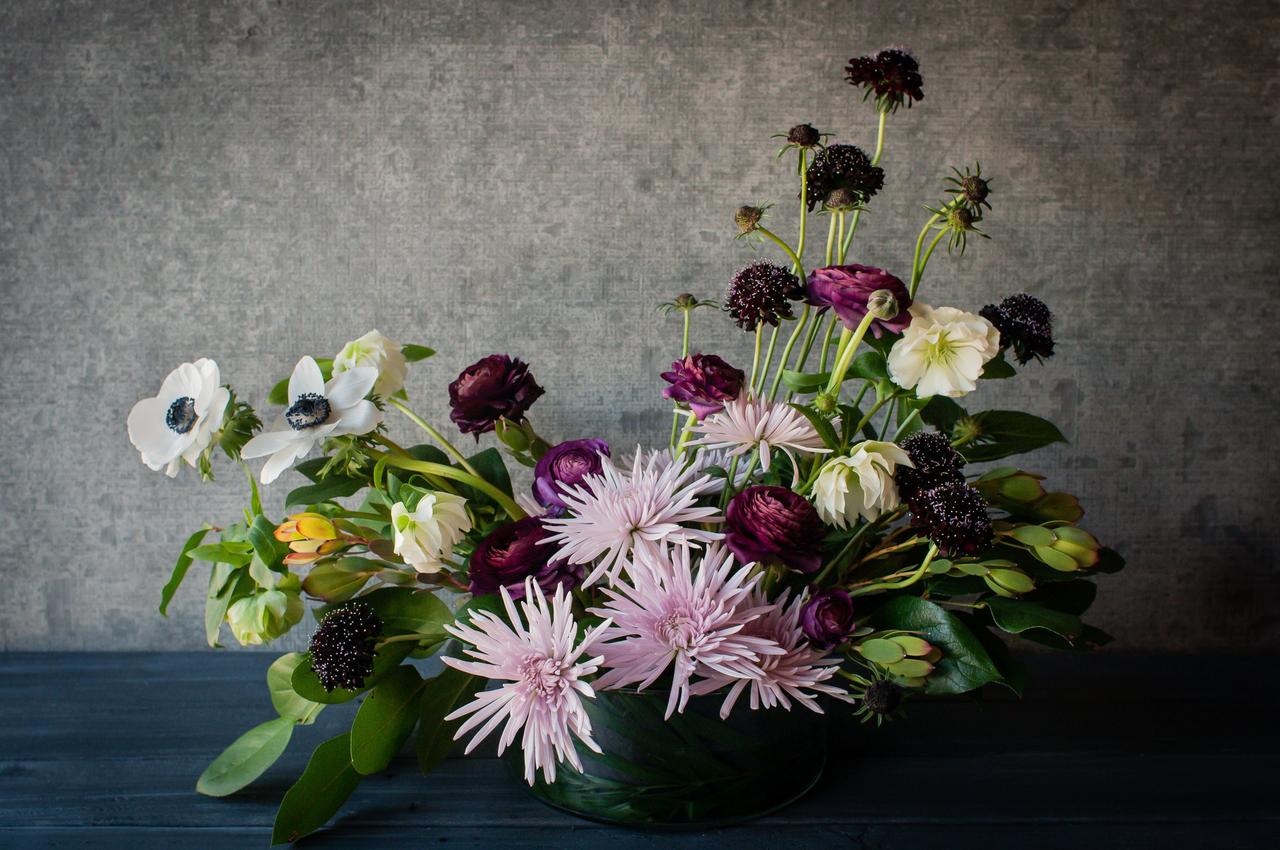 Chrysanthemums
These common fall wedding flowers are naturally in bloom during the autumn season, and they're ideal for rustic or casual wedding themes. Spider mums (the light purple spiky flowers pictured here) will give your arrangements a whimsical look with their long statement petals. They're available in a rainbow of colors, including pink, orange, bright green, yellow, and white, making it easy to match them to the rest of your decor. If you think that mums look like distant relatives of daisies, you'd be right—white daisies and Gerbera daisies are part of the chrysanthemum family!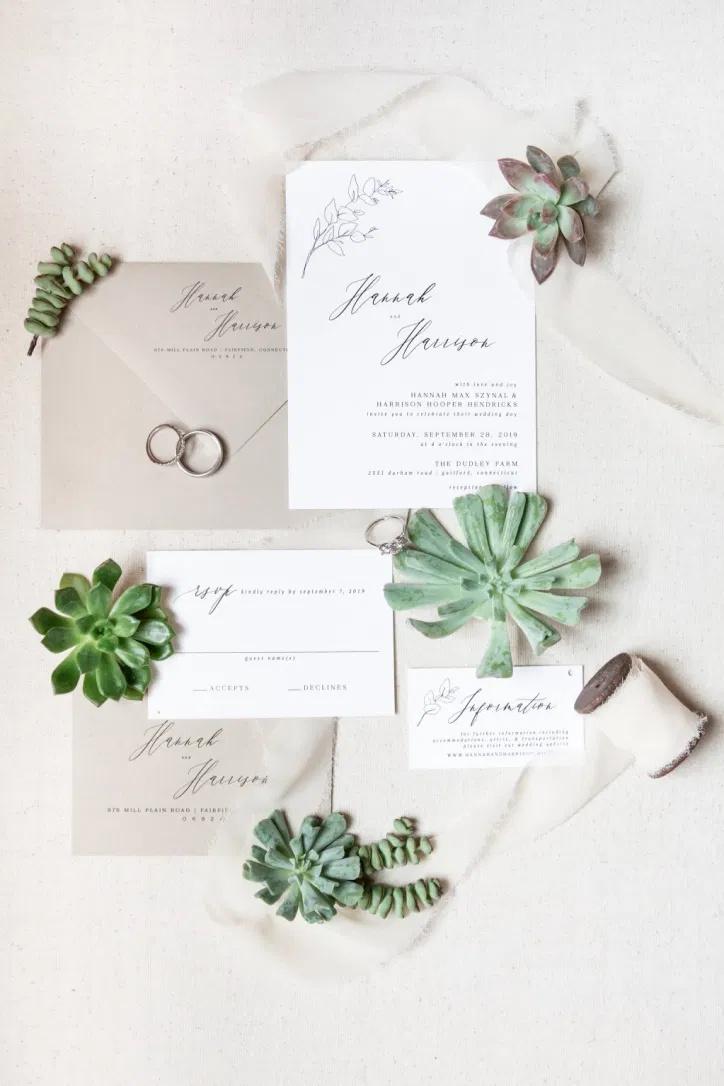 Succulents
Succulents have always been trendy to have as house plants, but it's only in the last decade that they've become popular in wedding flower arrangements. These plants, which are related to cacti, are commonly used as accents or in place of the usual fall wedding flowers, since they give an earthy, woodland look to your arrangements. "We're not only using them in centerpiece and tablescape designs, but now in bouquets, boutonnieres, and other floral jewelry—we're even seeing them used as favors for guests in cute cachepots," says Weber. "In the green and soft lavender tones, they're perfect for the organic and nature-loving couple."