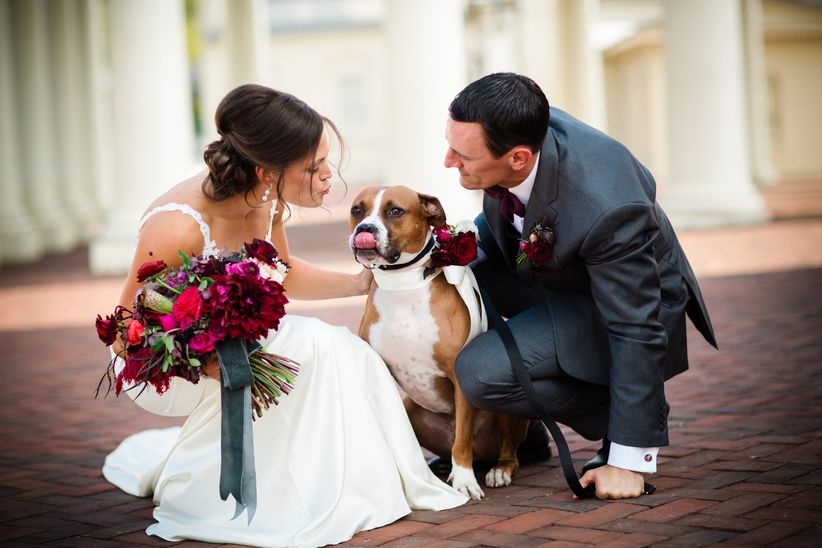 Photo: Asya Photography
Thinking about incorporating your pet into the wedding festivities? These precious pooches (and a few other animals) are sure to sway you in the right direction. C'mon, how can you resist a puppy ring bearer?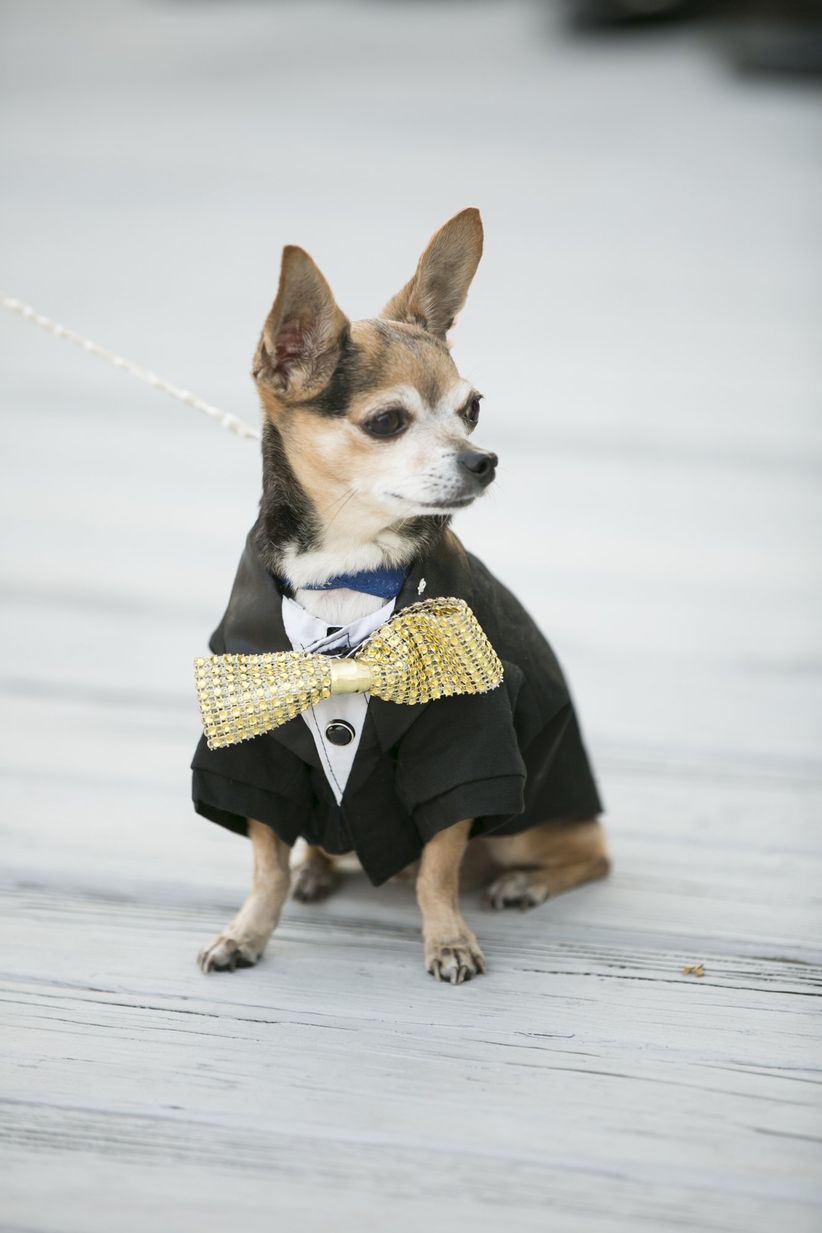 Photo: UP Studios
Outfit your furry friend in a tuxedo—with a gold bow tie, natch!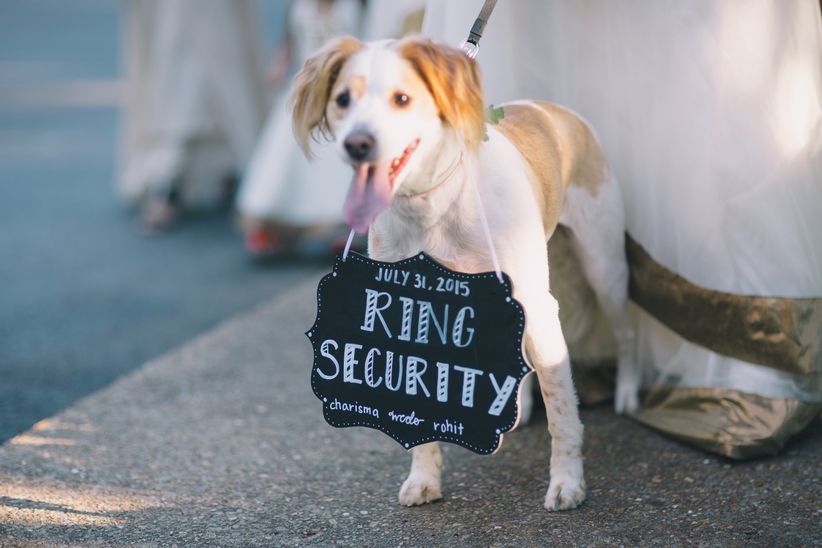 Photo: Black & Hue Photography
Have your beloved pooch serve as "ring security" during the ceremony.

Photo: Brittany Rae Photography
Or even wear a lobster costume for a preppy summer wedding!

Photo: Patrick Nied Photography
Let your pet have the spotlight…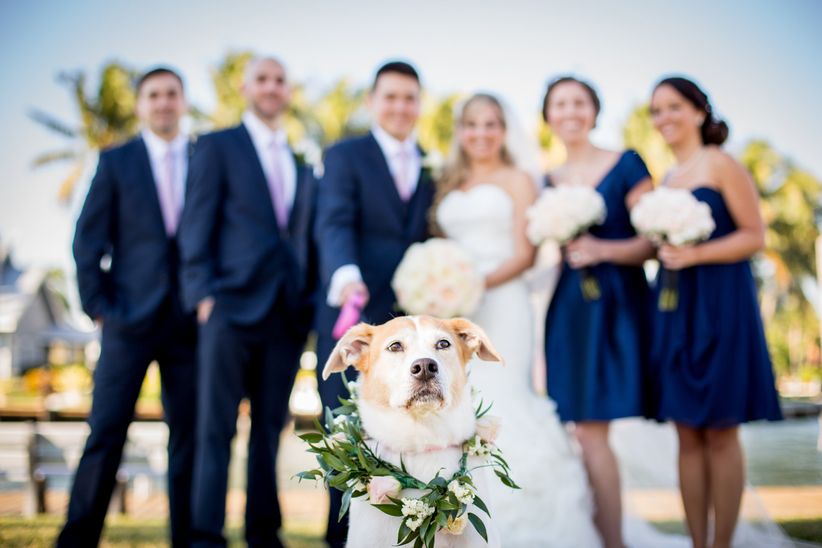 Photo: Elizabeth Star Photography
Or else they might photobomb your wedding party portrait!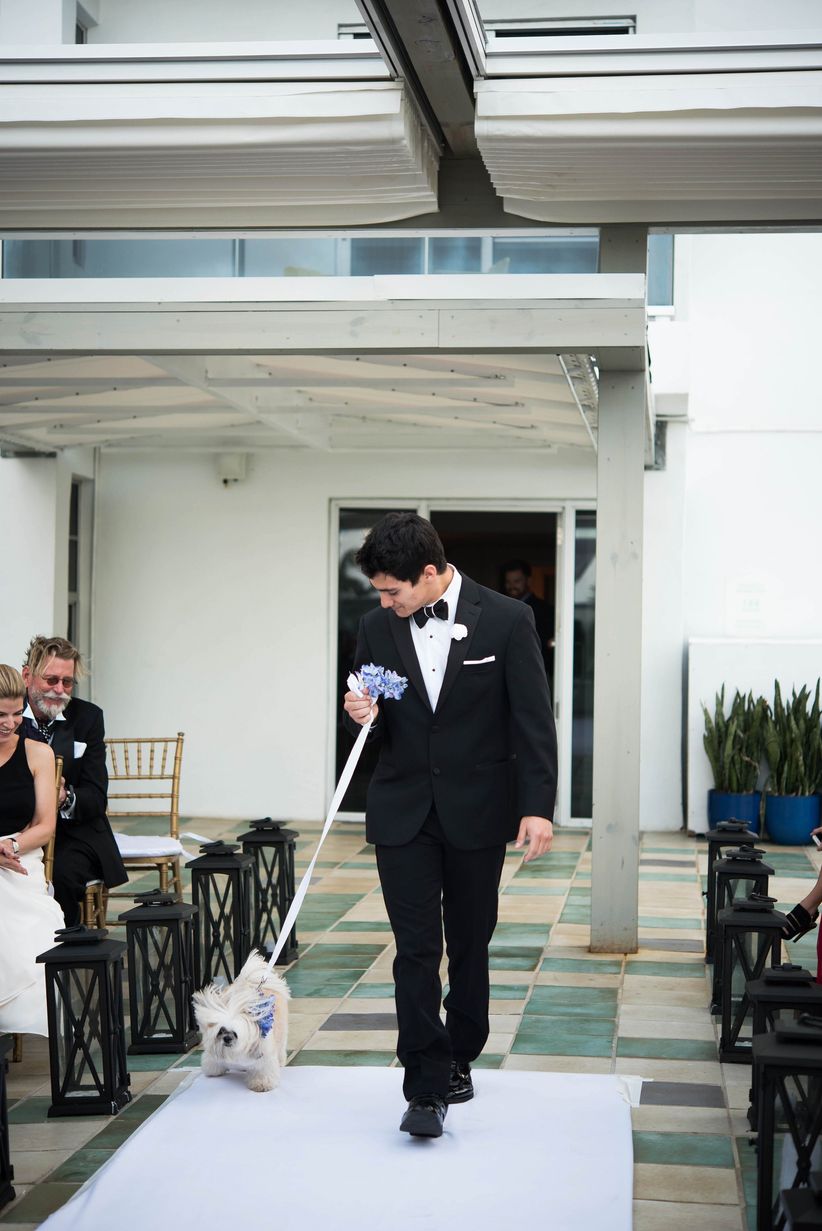 Photo: Elizabeth Nord Photography, LLC
Have a trusted wedding party member escort your best friend down the aisle.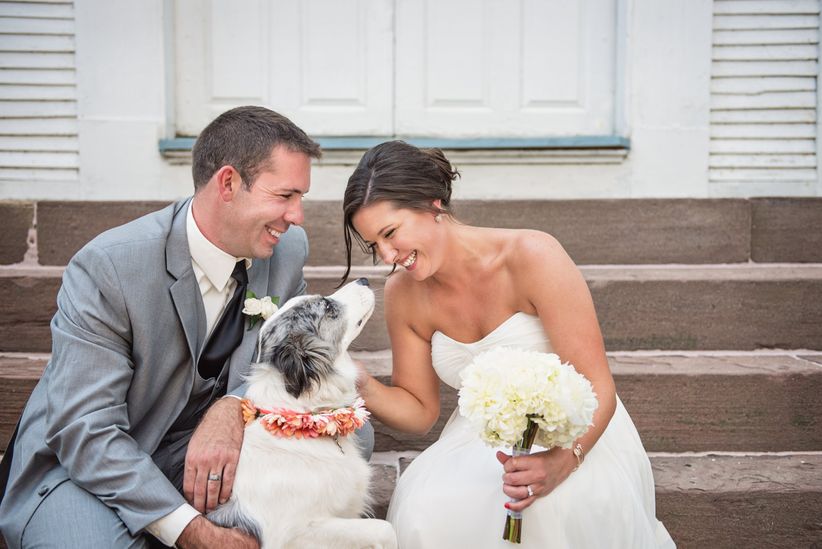 Photo: Lacey Gabrielle Photography
Wedding portraits can be even sweeter when there's a cute pup involved.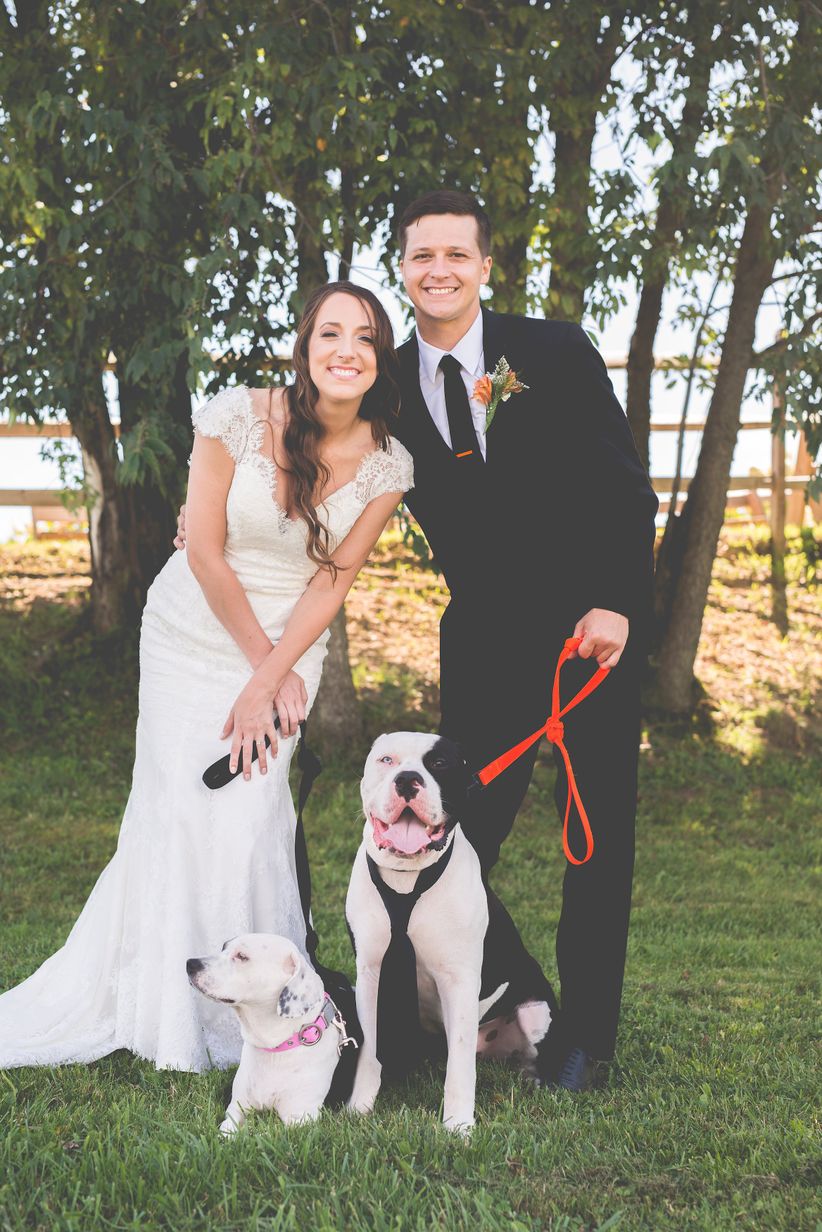 Photo: Brett Loves Elle Photography
Smile for a family portrait!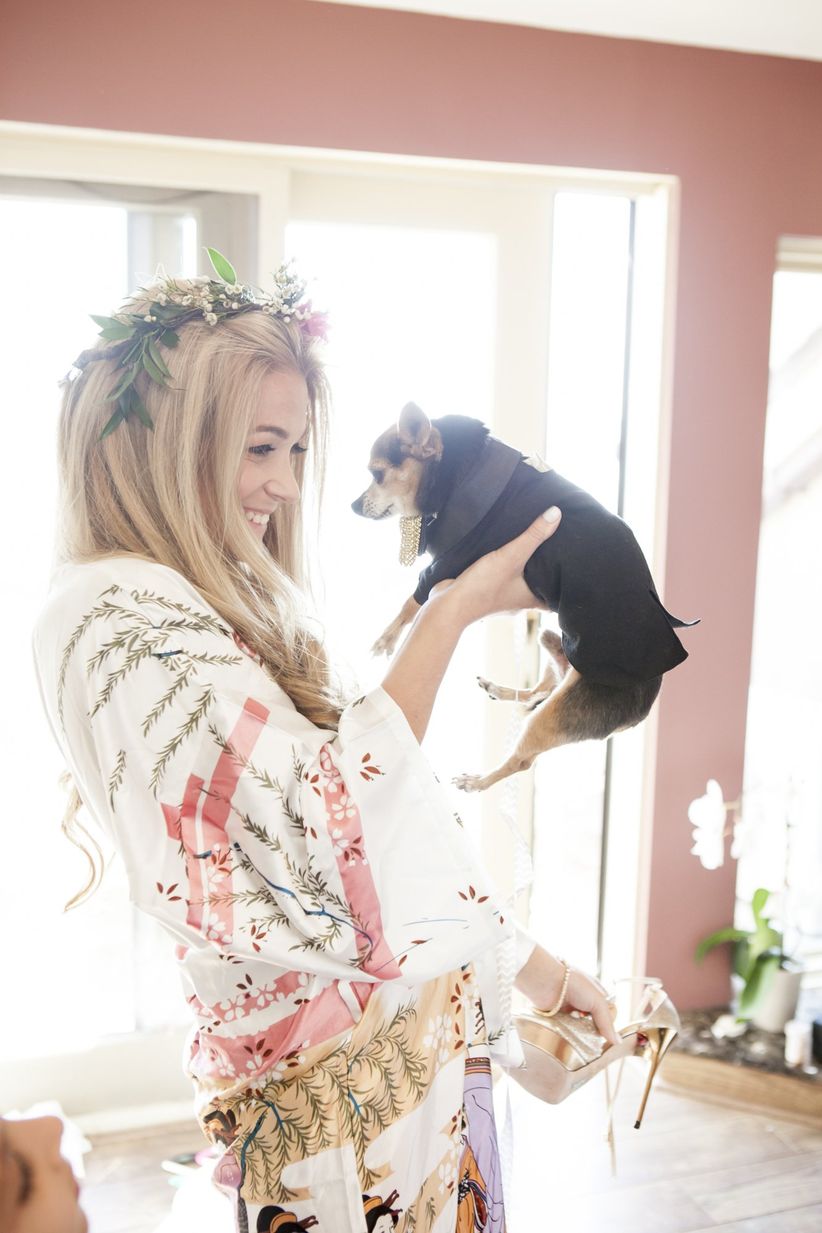 Photo: UP Studios
Spend quality time with your pet while you get ready.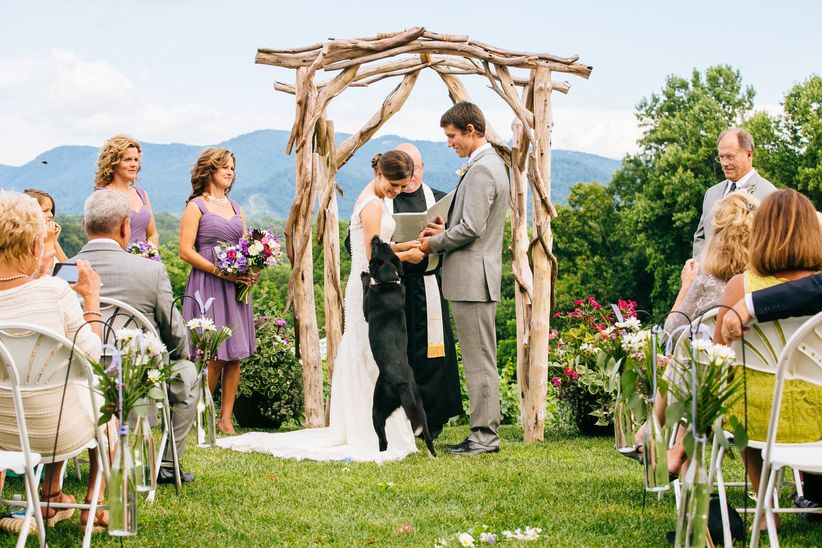 Photo: Jen Yuson Photography
It looks like their dog had a few words to say during the ceremony!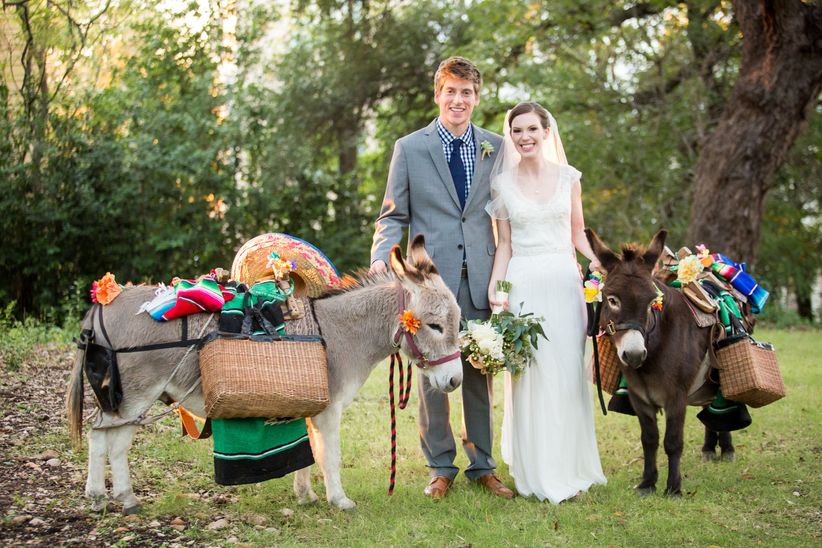 Photo: Jennifer Weems Photography
This couple took including pets in their wedding to a whole new level.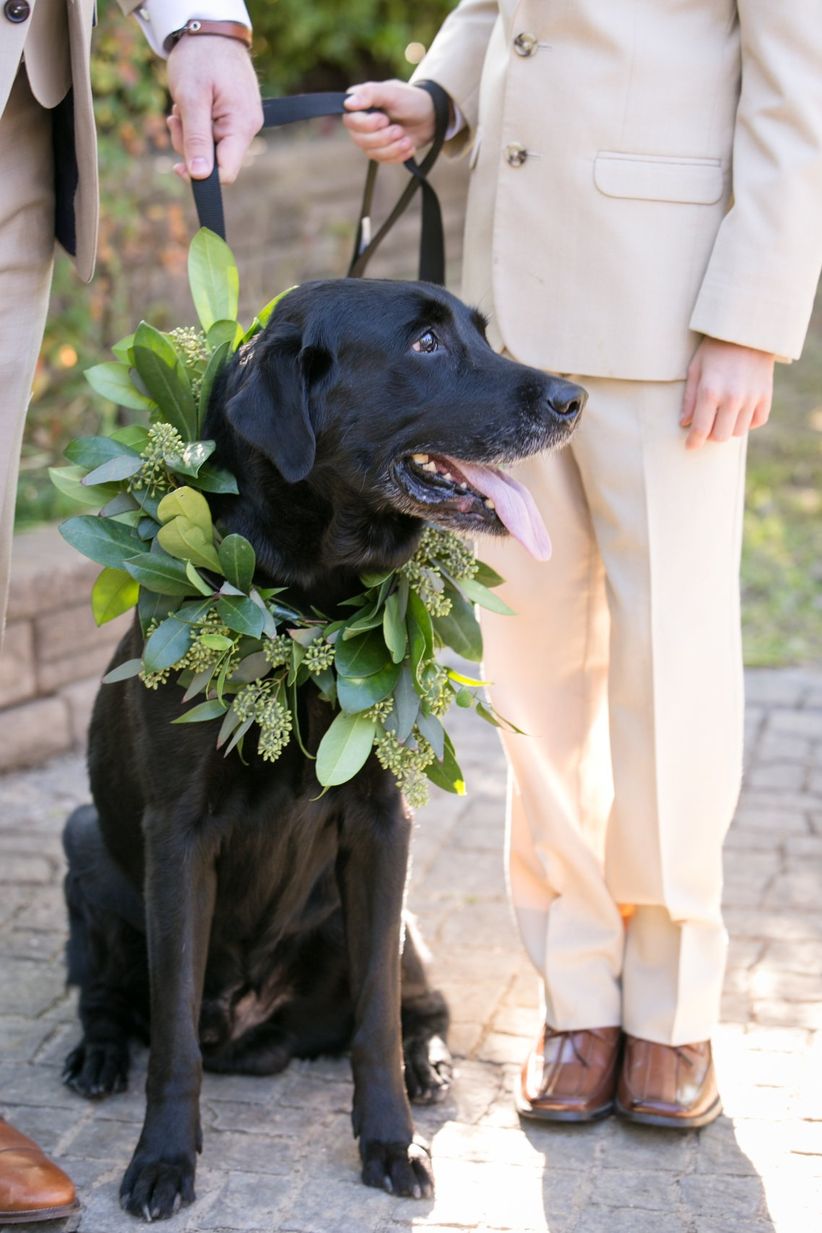 Photo: Tracy Autem & Lightly Photography
Your prized pooch can look extra festive by wearing a wreath made of greenery.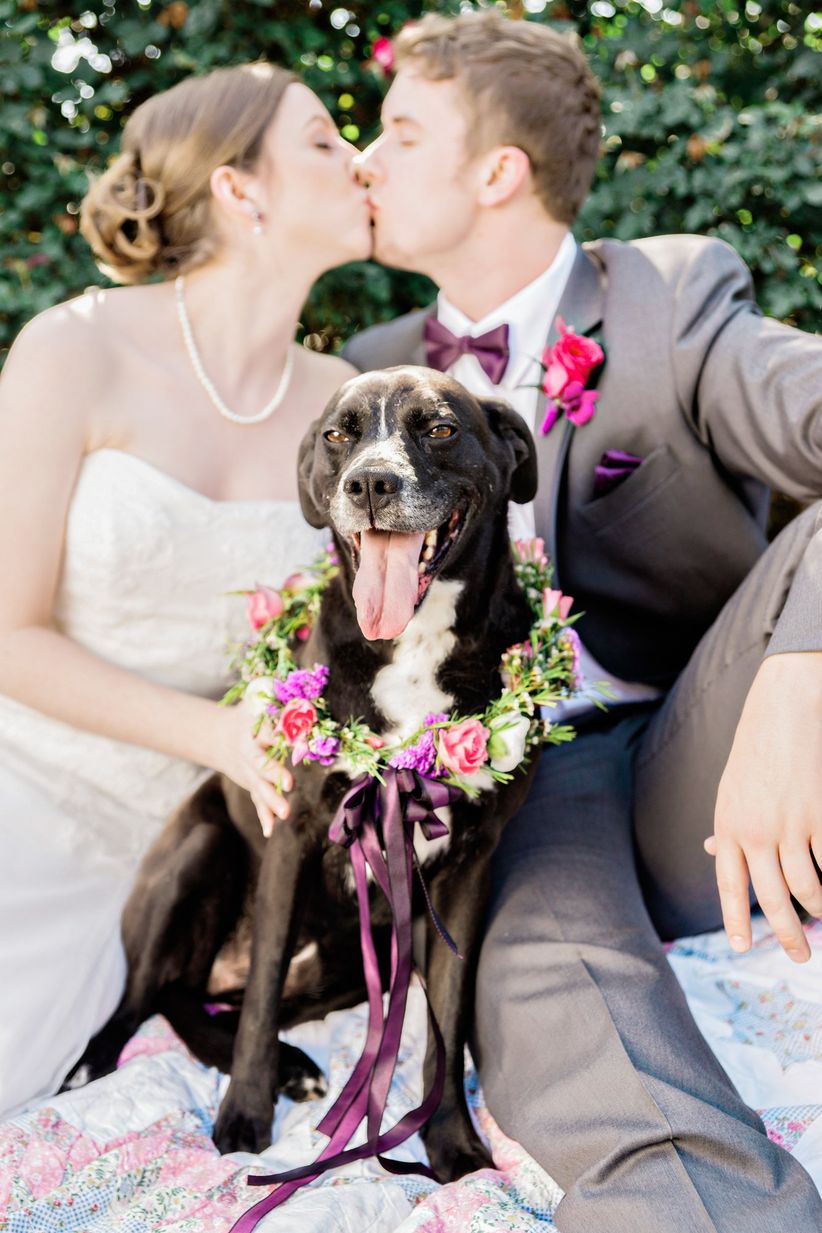 Photo: Andie Freeman Photography
Or a colorful wreath featuring bright flowers.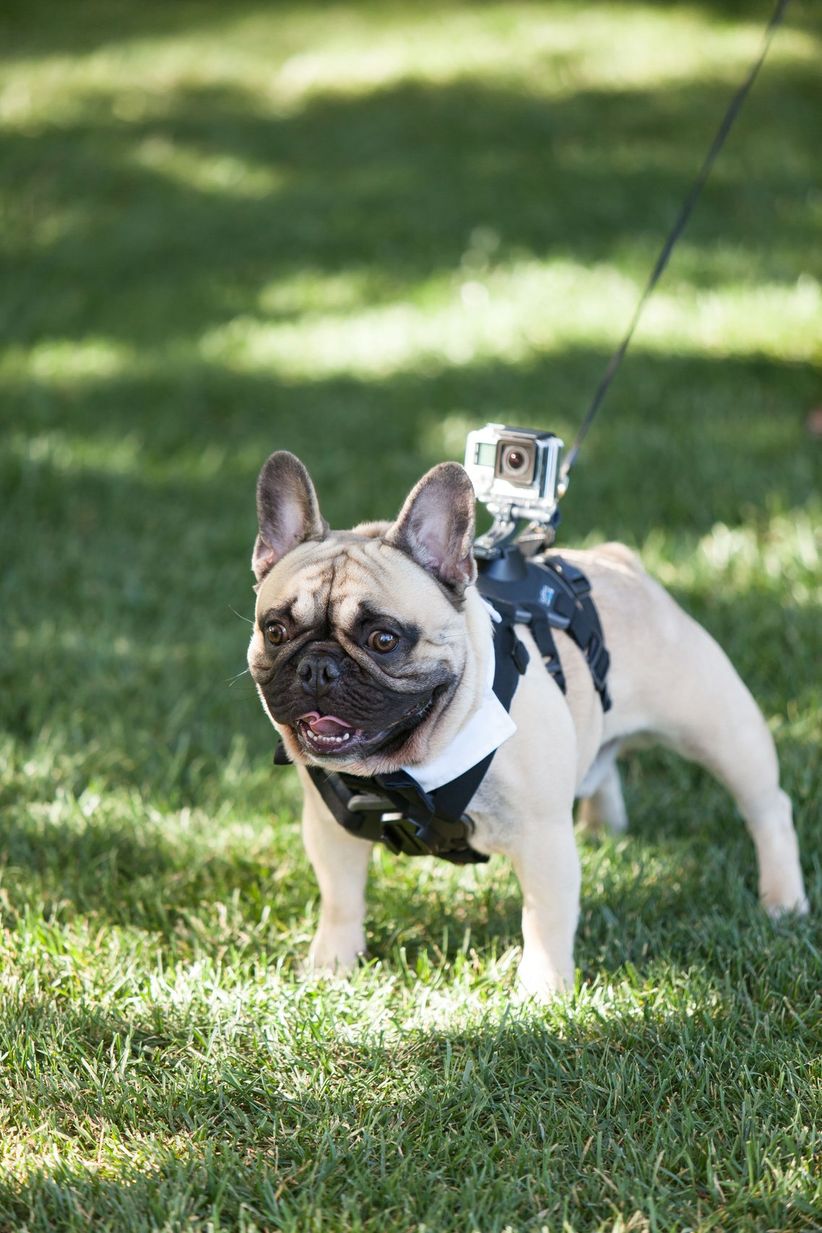 Photo: Megan Clouse Photography
Have your pet capture all the memories—with a video camera mounted on his/her back!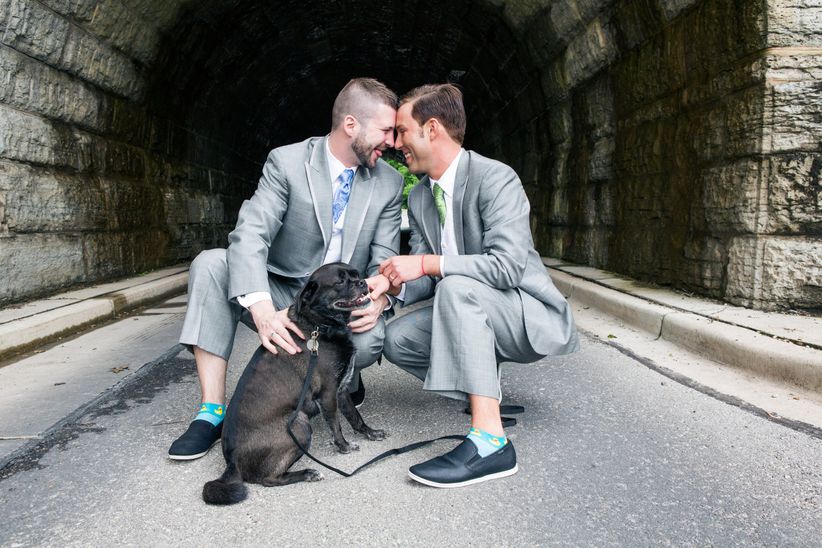 Photo: Brittany Graham Photography
The grooms share a snuggle with their pooch.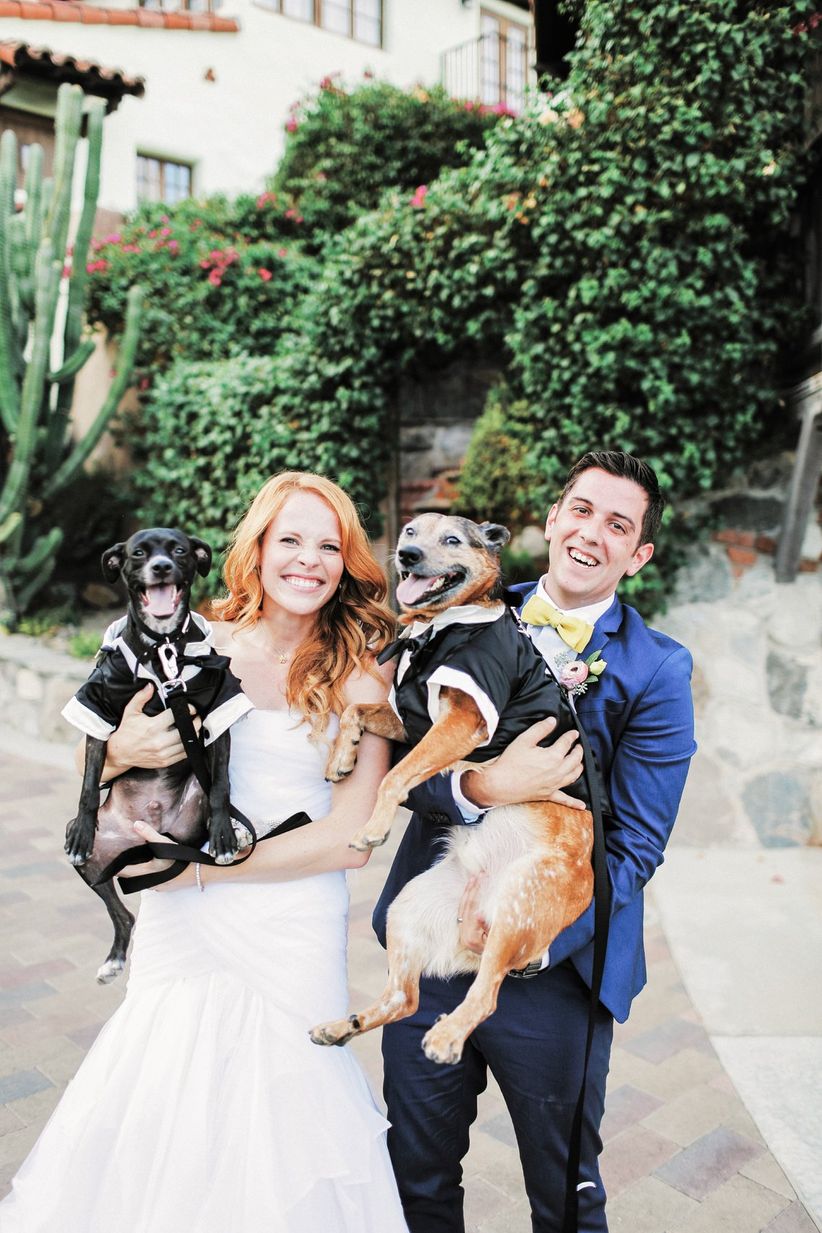 Photo: Gideon Photography
What a happy crew!

Photo: Ahava Studios
This little guy looks ready to party in his mini tux!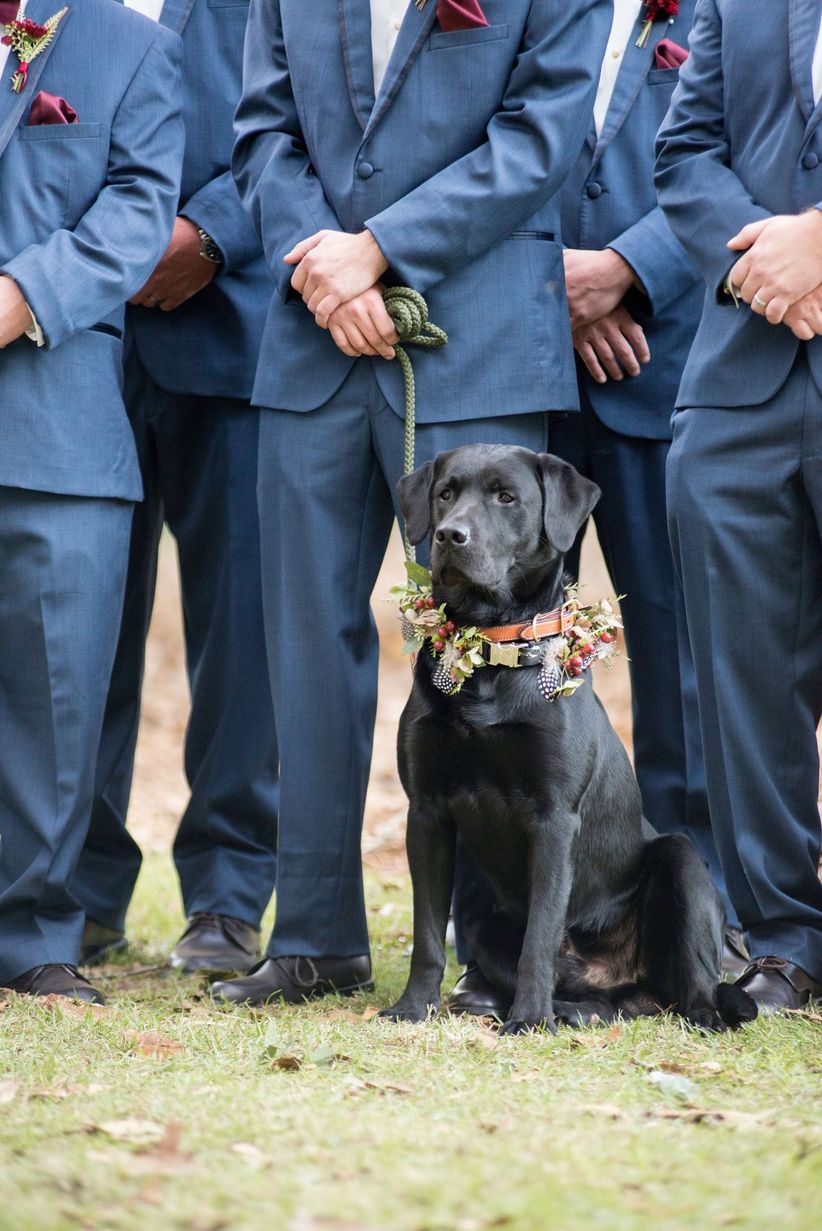 Photo: Amy E Photography
A proud pup watches the ceremony.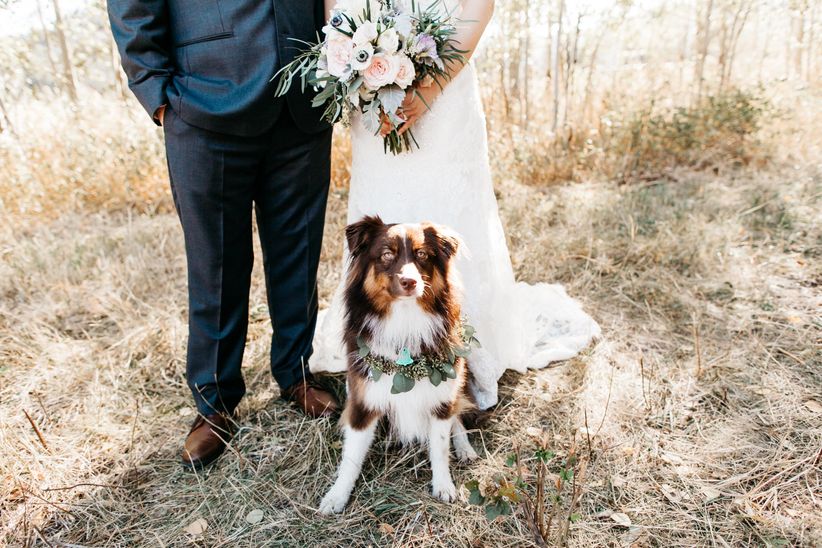 Photo: Catie Coyle Photography
A sweet dog poses with his humans.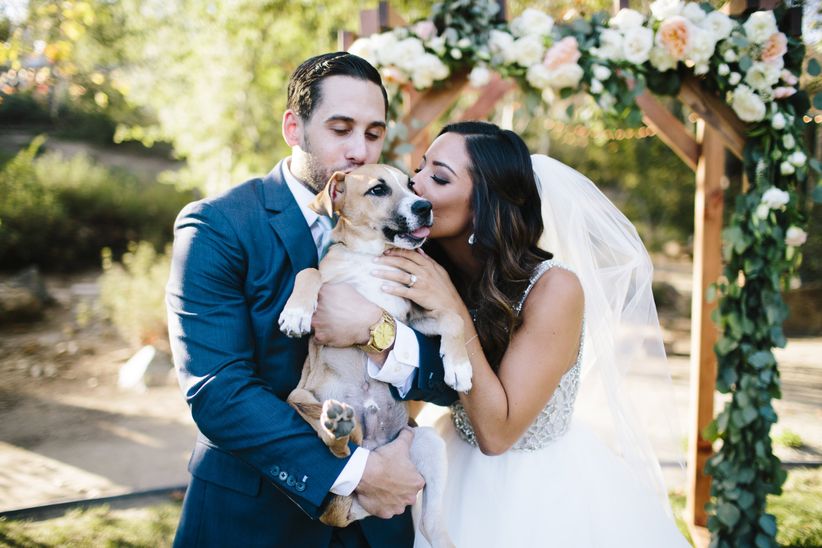 Photo: Cory Kendra Photography
This couple gives kisses to their furry friend.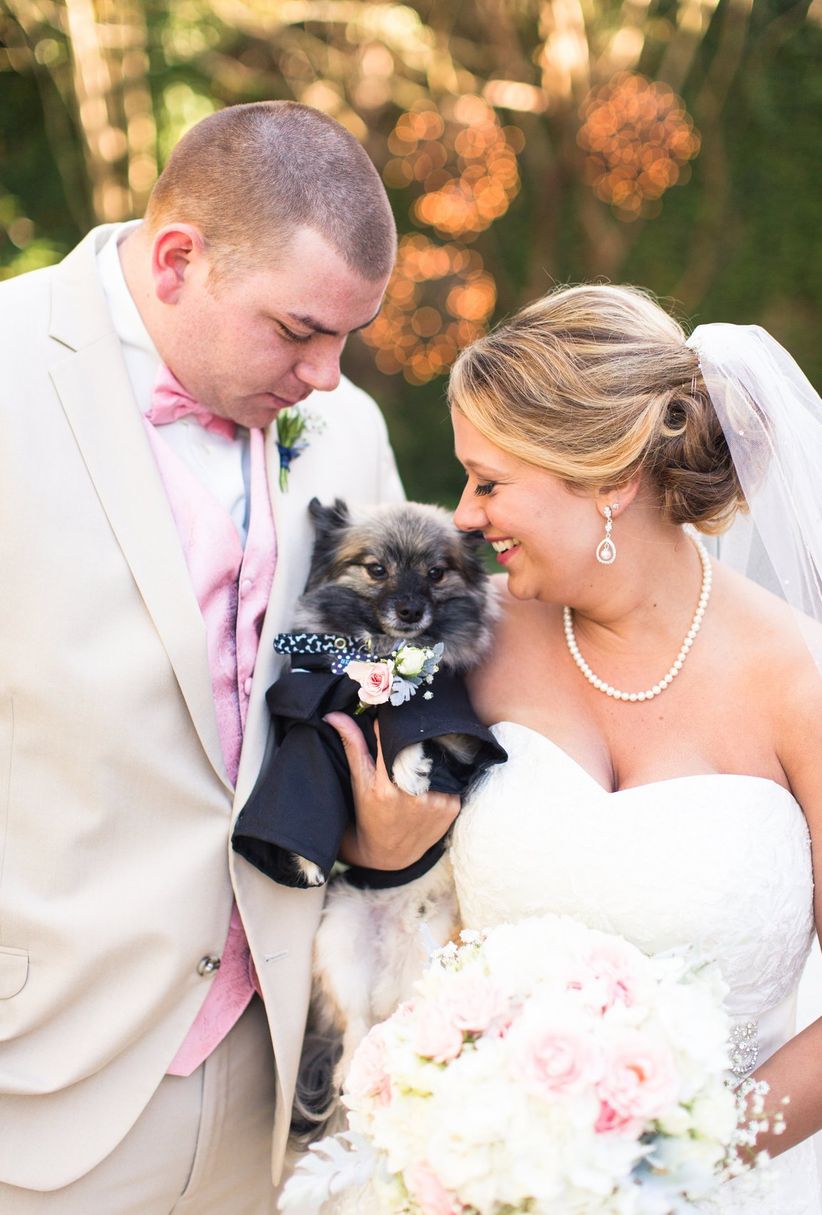 Photo: Amber Rhodes Photography
Seriously, how cute is this little fellow?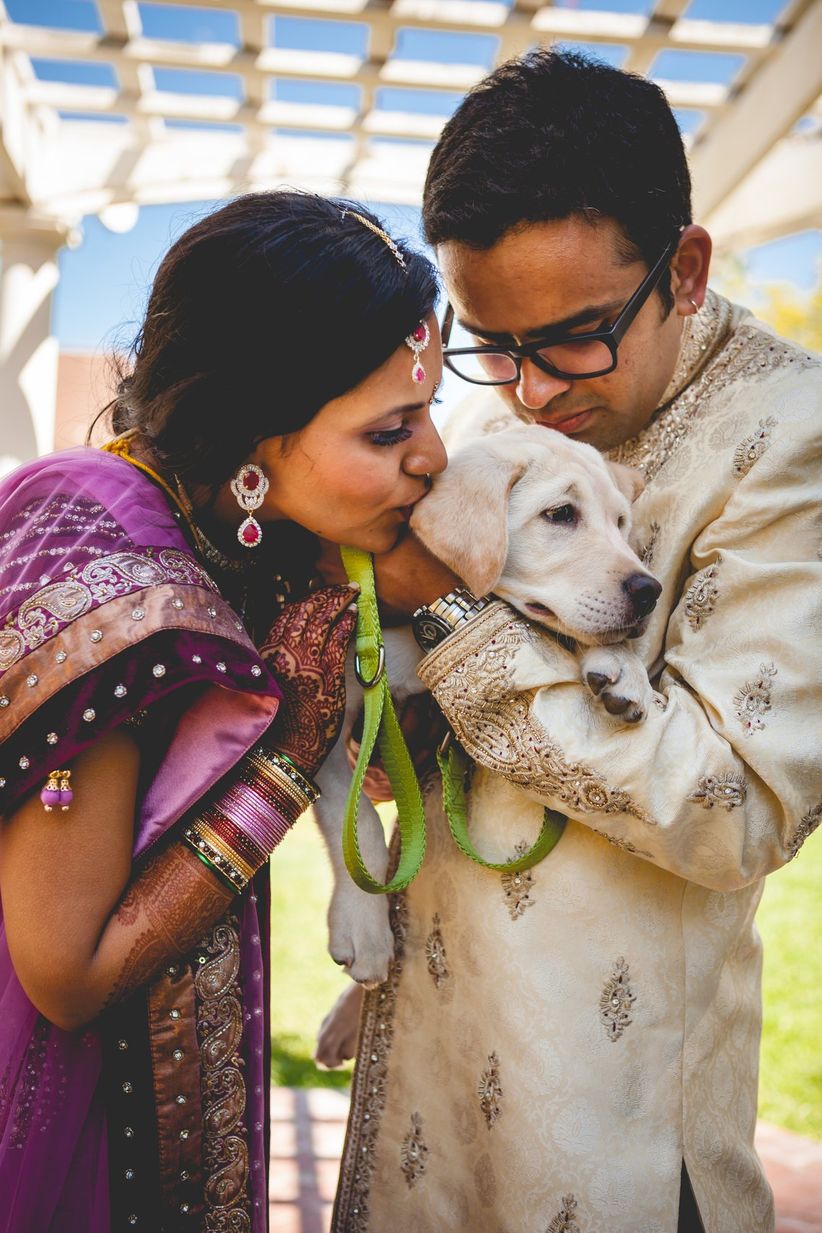 Photo: Natasha I Gillett Photography
This pup is soaking in all the attention!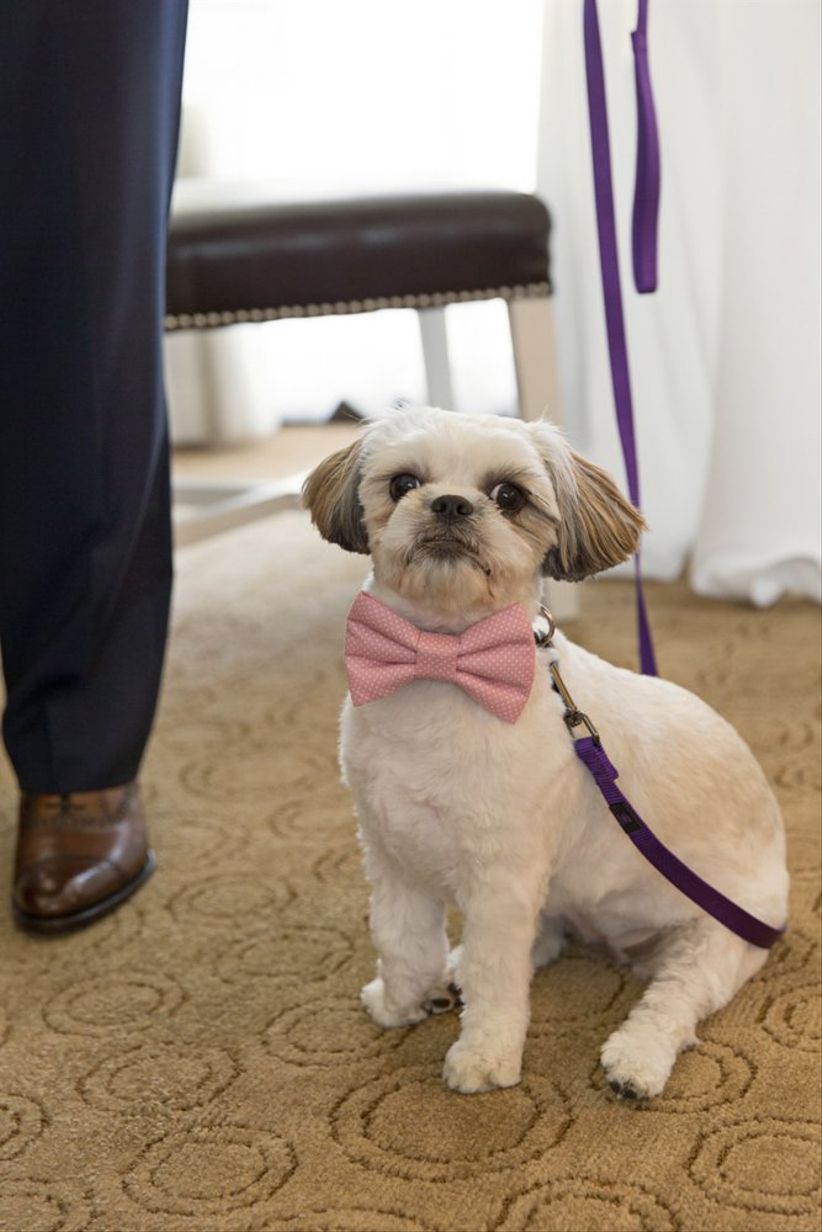 Photo: Pure Plush Photography
What could be more adorable than a doggie in a pink bow tie?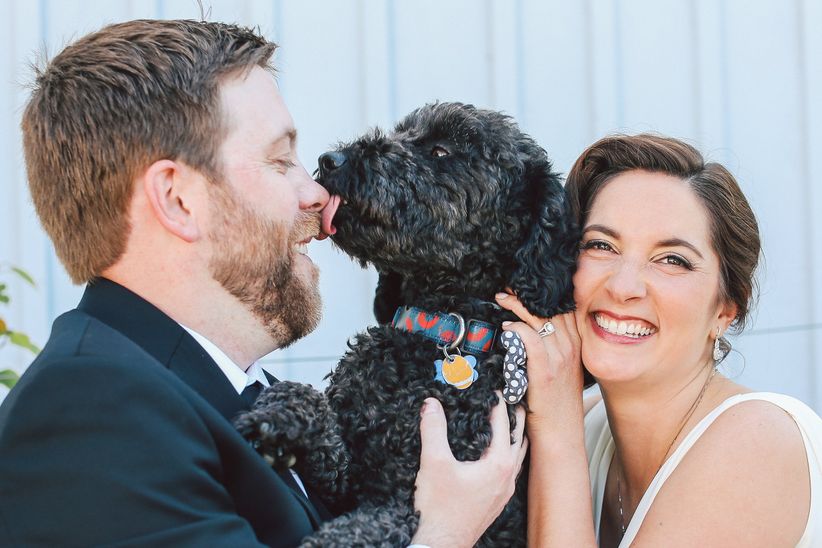 Photo: The Maine Tinker Studio
This couple takes a minute to snuggle up with (and get kisses from!) their adorable pooch.

Photo: Green Holly Weddings
If your pup has been an especially good boy or girl, perhaps a mid-reception treat is in order!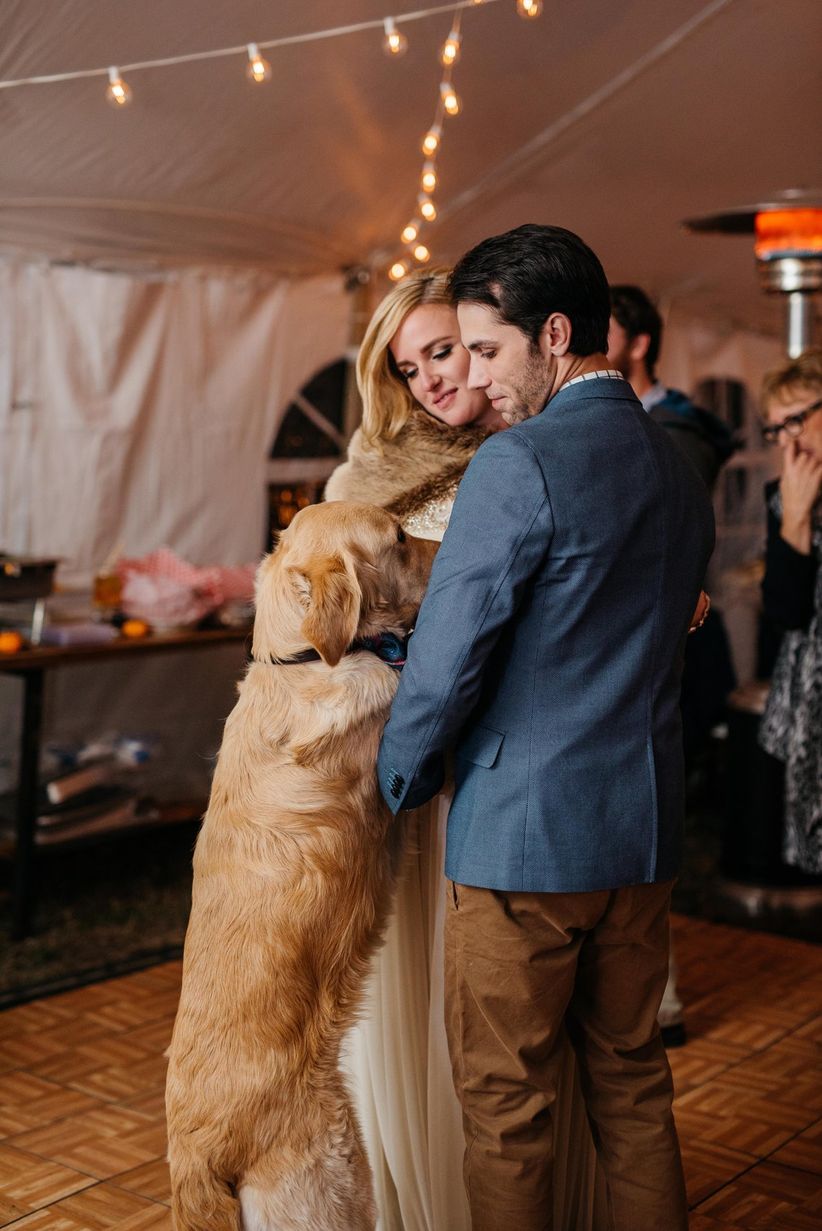 Photo: Apaige Photography
Your pet may want to join you during your first dance!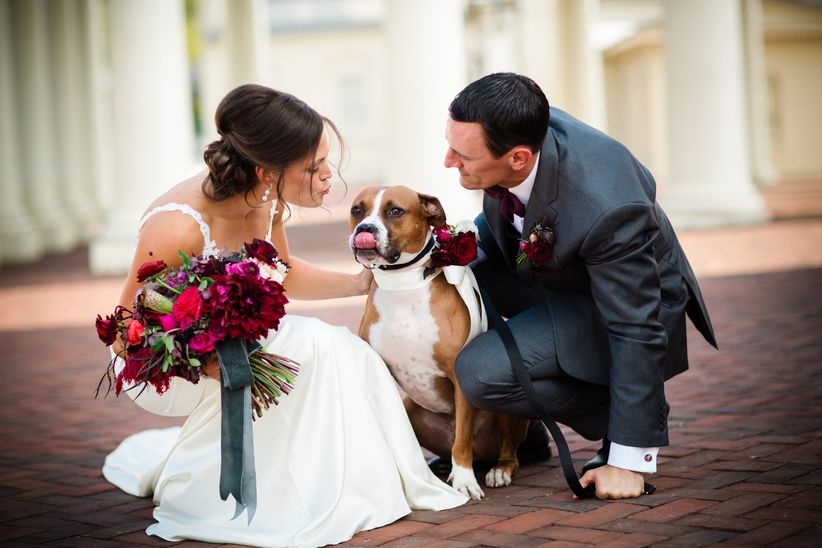 Photo: Asya Photography
You'll likely doing a lot of kissing on your wedding day, but don't forget to save some smooches for your pet!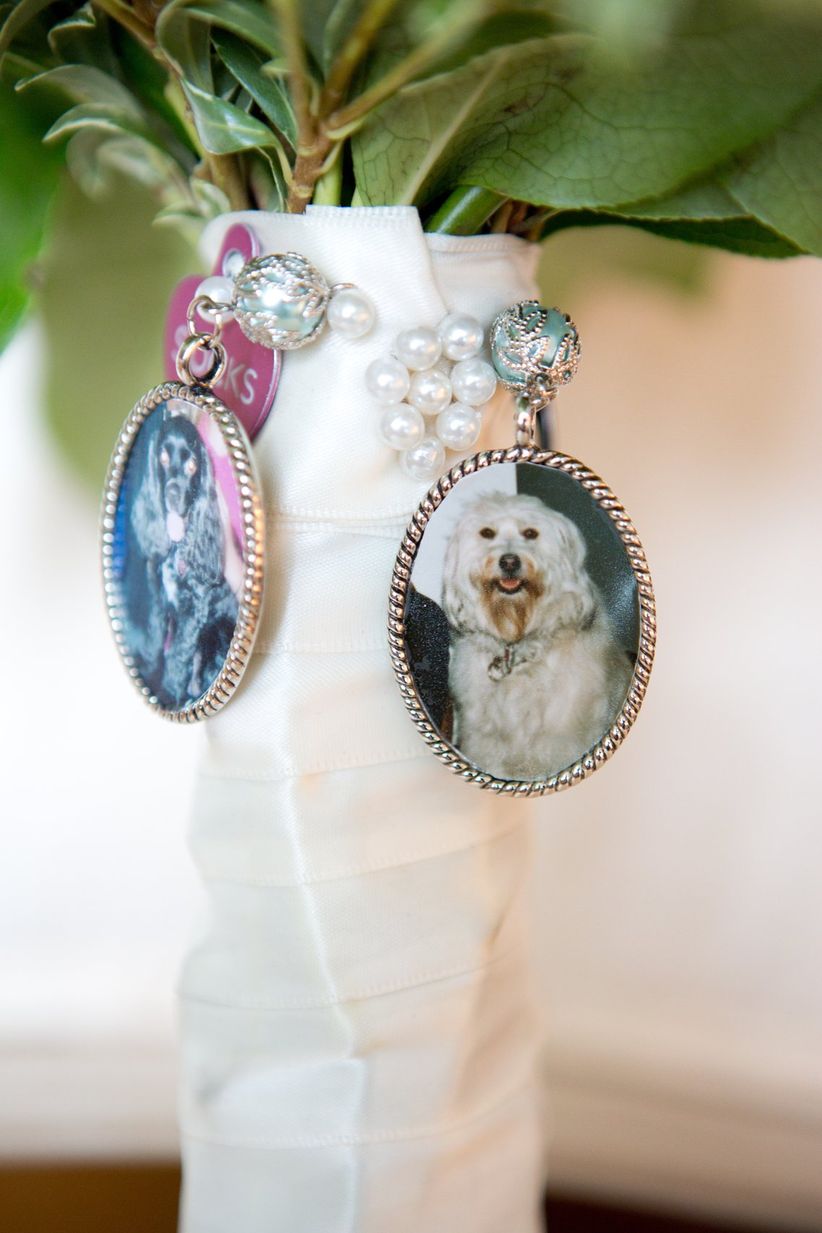 Photo: Becky Brown Photography
Photo charms can be a lovely way to remember a pet who has passed away.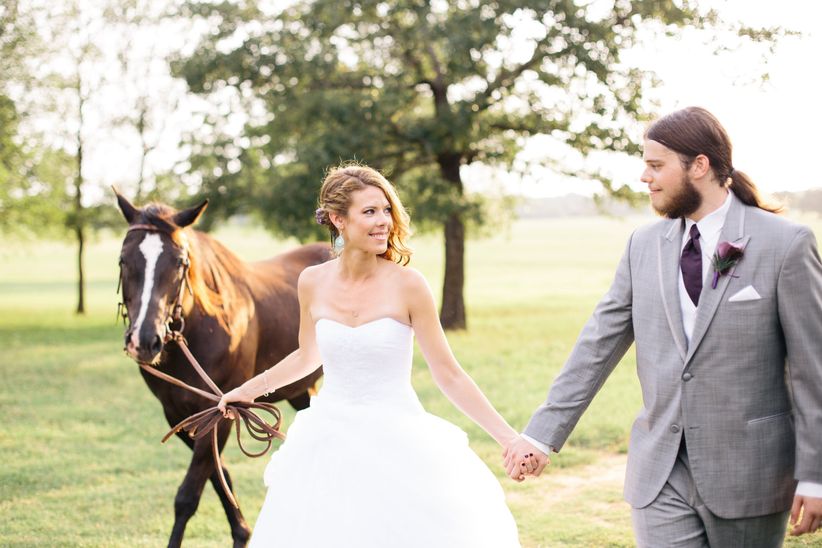 Photo: Tyler + Lindsey
Is any ranch wedding complete without a horse? We don't think so. 

Photo: Teal Photography
Who needs a maid of honor when you have a dog of honor?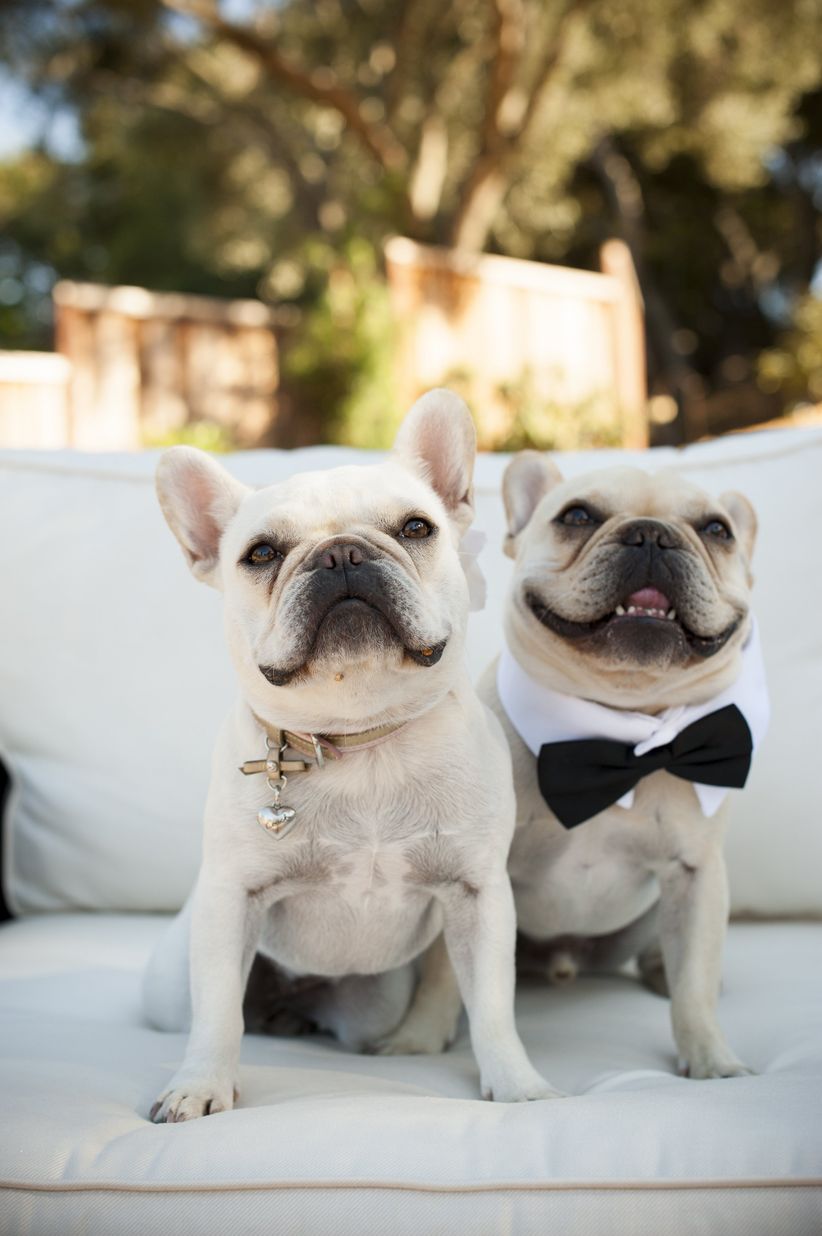 Photo: Viera Photographics
These adorable French bulldogs are ready to celebrate!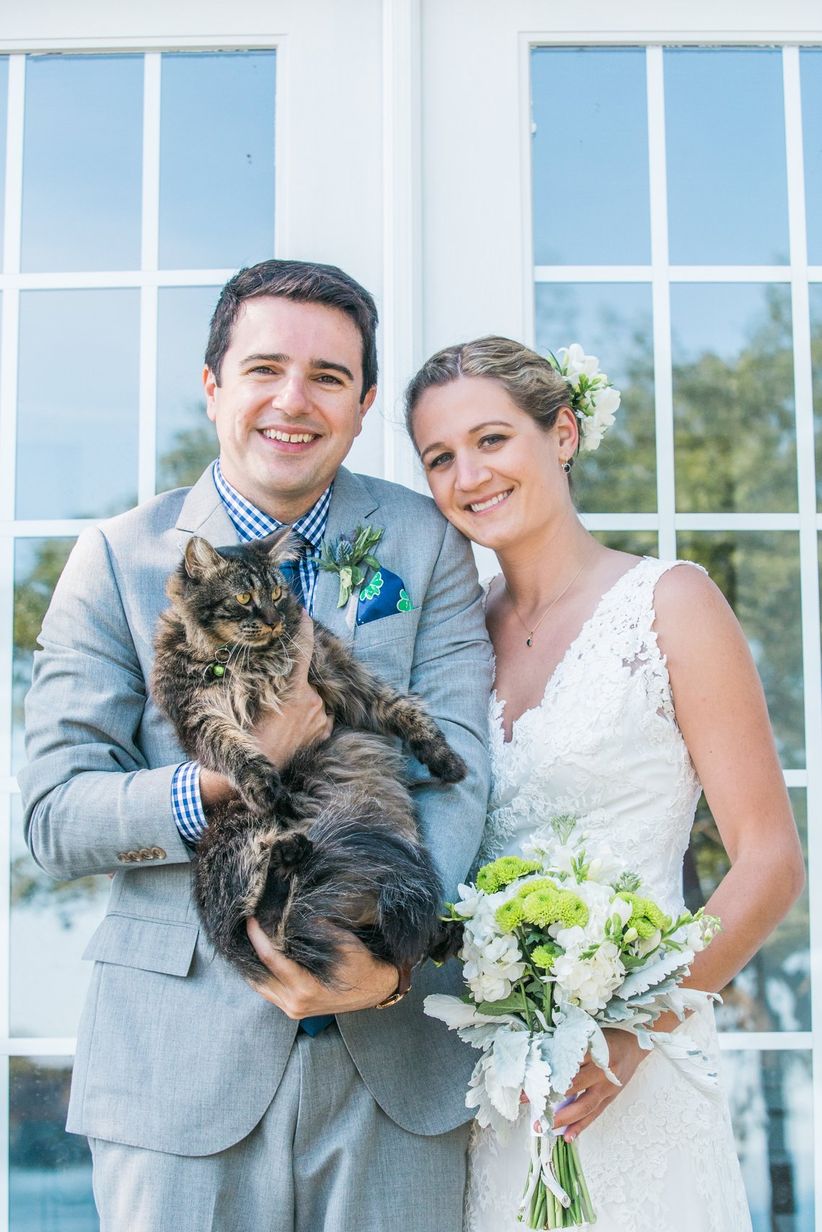 Photo: The Maine Tinker Studio
Hey—cats can totally have fun at weddings, too!