Scented Weddings Are the Latest Trend We're Obsessing Over
Looking for an unexpected way to personalize your nuptials? Scent your wedding for a whole new level of customization and luxury.
We've seen a lot of wedding trends over the years—some good, some not so good—but this latest idea is one that we wouldn't mind keeping around for awhile (and honestly, we're surprised it hasn't caught on sooner!). We're talking about how to scent your wedding, which is our favorite up-and-coming trend right now. Olfactory experiences, or weddings that tap into your sense of smell, are a creative way to customize your nuptials, enhance your personal memories of the day, and design a memorable experience for your guests. The greatest thing about this concept? Unlike some trends that only work for a very specific style or budget, a scented wedding is whatever you want it to be, whether you go all-out with fragrant details or opt for a more understated route. Below, we're sharing all the scented wedding tips and inspiration you need to know.
Here's exactly how (and why) to scent your wedding.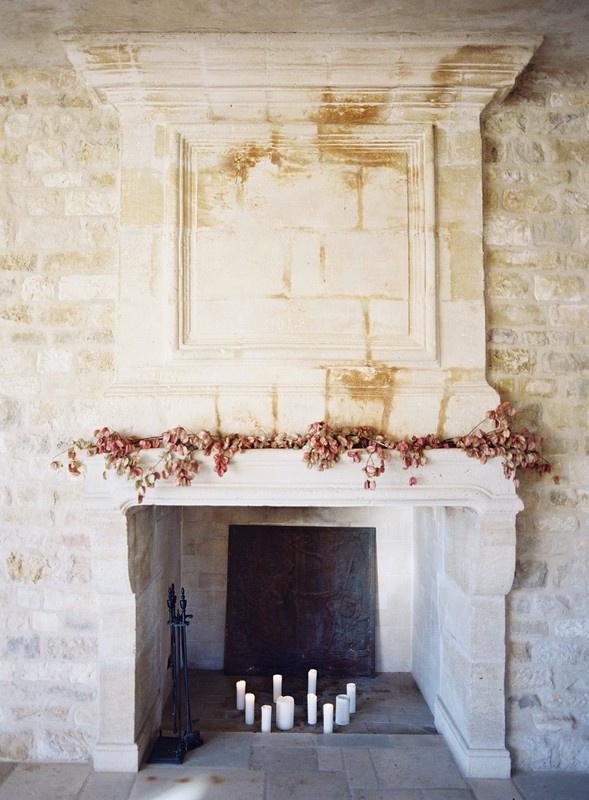 Why should you scent your wedding?
At first, this luxurious idea might seem like something you'd only find at a star-studded celebrity wedding—or should we say a royal wedding, since Kate Middleton used Jo Malone orange blossom candles to fill Westminster Abbey with the fragrance when she wed Prince William all the way back in 2011. But even for those of us who are neither royal nor celebrity, this trend is worth a second thought. Our sense of smell is directly linked with our memories. By having a scented wedding, you're not only creating a more immersive experience for everyone (hello, aromatherapy!), but you're actually linking that smell to your wedding day.
Think of it like this: If you've ever found an old bottle of perfume or cologne that you used to love but stopped using for whatever reason, you know that a quick sniff can instantly transport you back to the time in your life that is linked to that scent. The same theory can be applied to your wedding day! By incorporating a specific fragrance into your wedding, you're adding a whole new dimension to the memories that you, your spouse, and your guests will have of the day.
For even stronger memories, start during your engagement. Find a new fragrance that you love and vow to use it throughout your planning process, and then ultimately on your wedding day. Whenever you use the same scent in the future, you'll get to relive all of the emotions and excitement you experienced leading up to the wedding.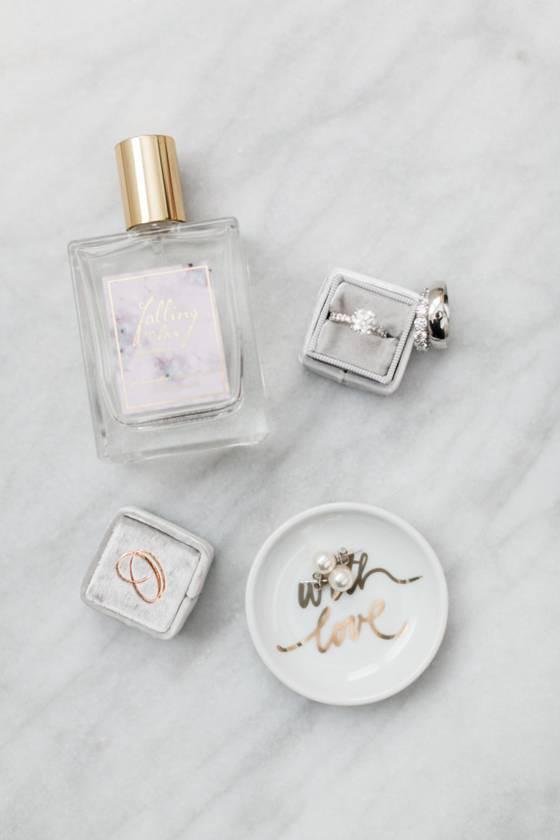 Try a custom fragrance experience
The first step when it comes to scenting your wedding is to find your signature fragrance. This actually doubles as an opportunity for a fun group outing with your mom, maid of honor, or bridal party! If you're looking for perfume to wear on the big day, check beauty stores in your area (like Sephora) or find a local fragrance specialist who offers personalized appointments to help you choose a perfume based on your personal style, wedding season, and overall goal. London-based perfume brand Jo Malone offers a complimentary wedding scent service in their boutiques across the U.S., where you'll pair up with a stylist to create a bespoke fragrance (and receive a free hand massage!). Their fragrances are available in cologne, lotion, candle, and diffuser form, which makes the brand a great option if you want to use the same scent in different ways throughout your wedding day. Our final tip: Once you find a perfume you love, have the bottle engraved with your monogram and save it as a wedding keepsake.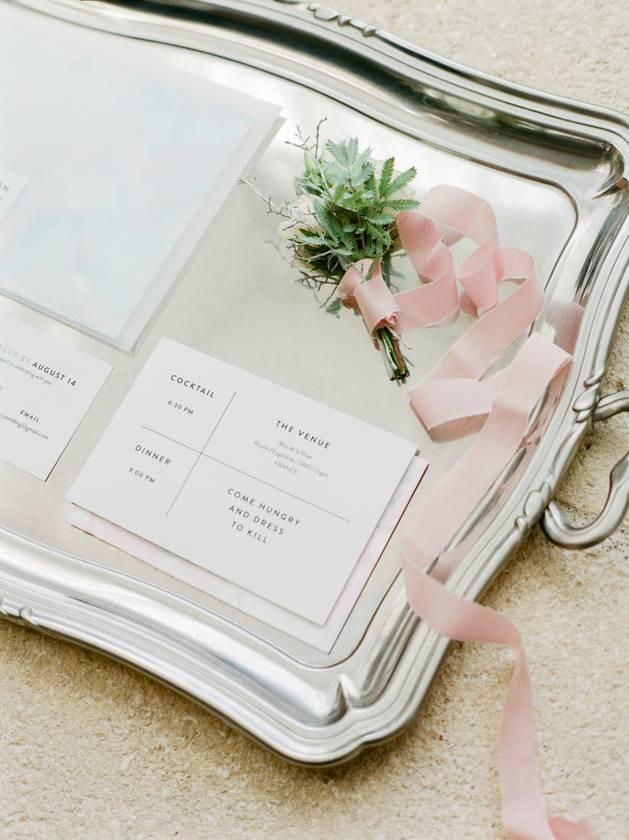 Add fragrance to your stationery
Scented stationery is nothing new, but since handwritten letters and snail mail are no longer the norm, the tradition has all but faded away. What better time to revive this romantic custom than when sending your wedding invites? Adding a few drops of your wedding fragrance to each invitation will set the mood for guests as soon as they open the envelope. One thing to remember: Certain scents might trigger negative reactions for guests who have allergies, so we suggest asking about your guests' sensitivities ahead of time or using a subtle, universal scent like vanilla or lavender. You'll also want to avoid applying large drops of perfume or oil directly to the paper so that you don't stain it. Ask your wedding stationer for their expert tips!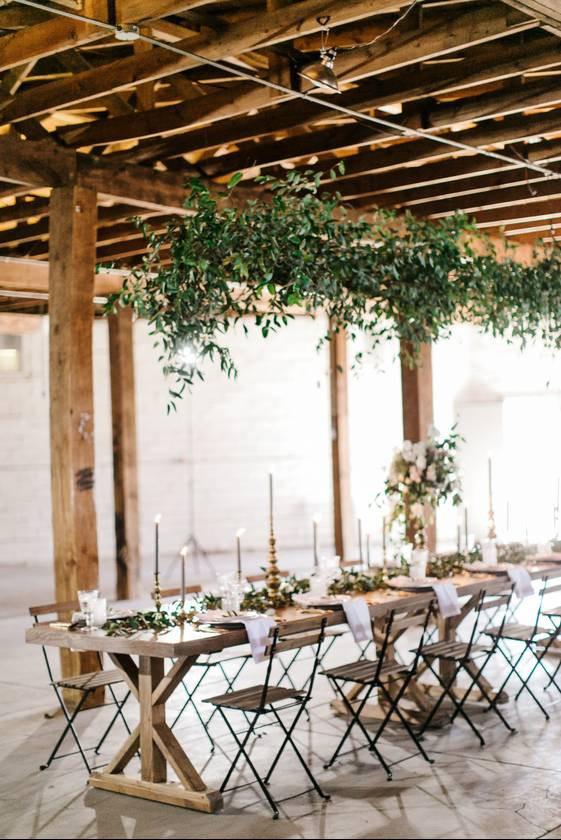 Scent your venue
Take a cue from the Duchess of Cambridge and scent your wedding by adding fragrance throughout your venue. To find the perfect scent for your venue, we suggest consulting with an expert at a local home retail store (like West Elm, Williams-Sonoma, Pottery Barn, and even Bath & Body Works) or trying an online home fragrance service that provides personal recommendations.
Scented candles will bring an ultra-romantic ambience to the space, but if your venue doesn't allow open flames, you still have plenty of options. Reed diffusers and essential oils are the next best thing — luxe candle brands such as Diptyque, Voluspa, and Nest typically offer diffusers with the same fragrance as their best-selling candles. For a more natural route, consider using highly fragrant herbs, like lavender and eucalyptus, to scent your wedding venue by adding them to your centerpieces or place settings.
If you don't want to scent the entire wedding venue, consider adding subtle hints of fragrance throughout the day. A potpourri petal toss, aromatic mists in the restrooms, or a few scented candles at the venue entrance are just some of our favorite ideas.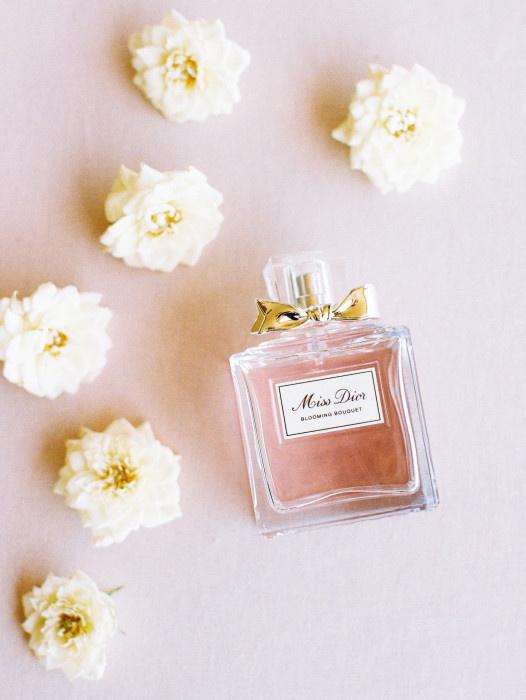 Host a perfume pop-up bar
Interactive guest experiences (think dessert bars and photo booths) have been trending for a while, and we love them because they instantly make your wedding personable and memorable. Pop-up perfume bars are the latest way to wow your guests during the cocktail hour or reception. In most cities, you'll be able to find a local perfume specialist who can provide on-location perfume blending services. Your guests will be lining up to try the apothecary-inspired experience, and their custom scent will double as a unique take-home favor.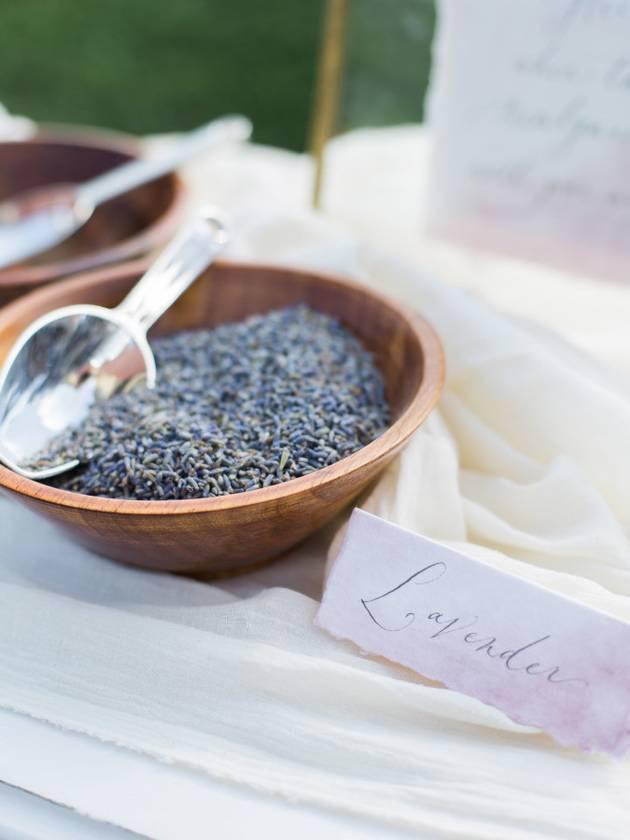 Give scented favors to your guests
Send your friends and family home at the end of the night with handmade soaps, herbal sachets, or miniature candles that feature your wedding scent. Practical wedding favors like these are always a hit, and your guests will get a happy reminder of your big day whenever they use them.