#TBT: The Decade-Old Trends We're So Ready to Bring Back
Check out some of our favorite trends from 10 years ago that are making their way back into our Pinterest boards.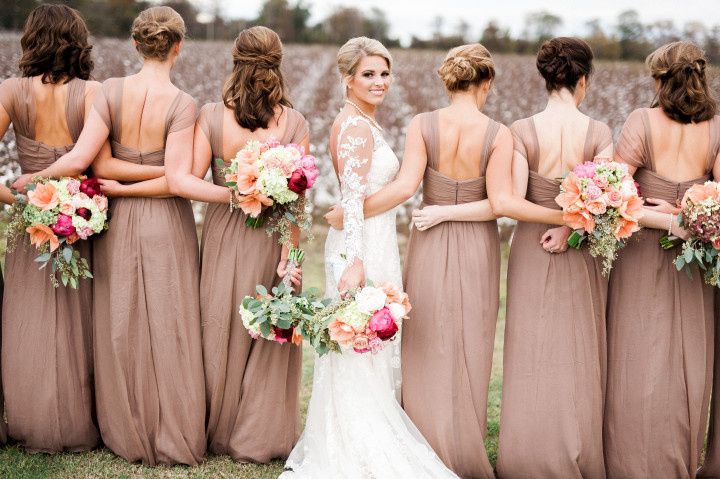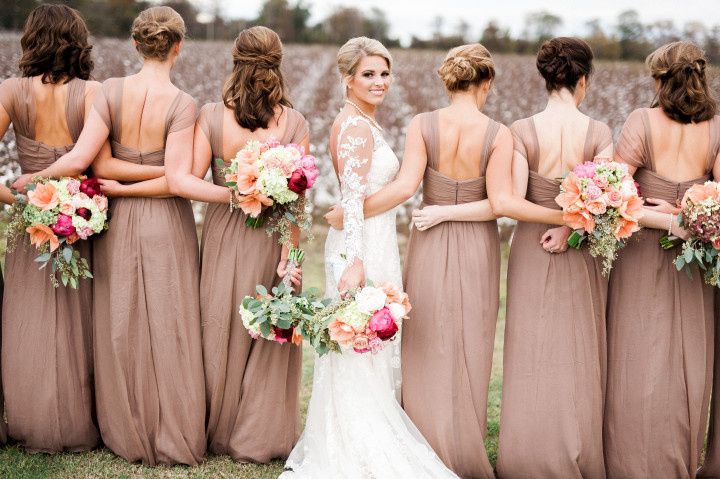 Photo: b. flint photography
Looking back over the past 10 years (in honor of WeddingWire's 10th anniversary!), there are some trends that we are happy are on the wane (mason jars, we're looking at you!). But there are actually quite a few decades-old wedding trends that we are ready to bring back—with a modern-day twist, of course!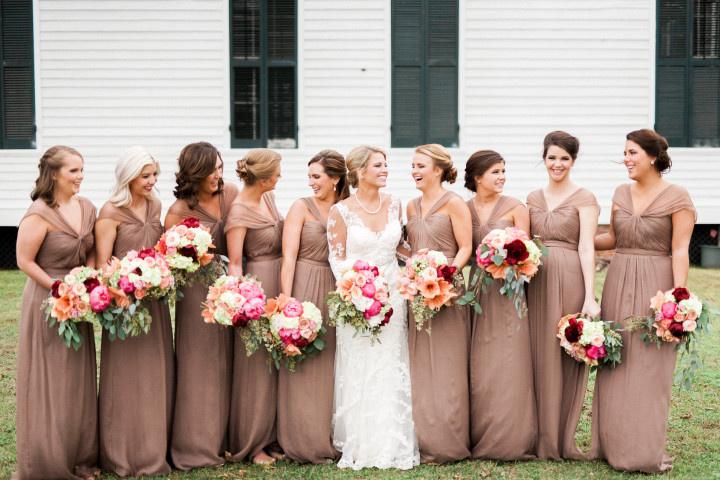 Photo: b. flint photography
Wedding Color Schemes
Then: Brown with pops of orange
Now: Neutrals with pops of bright pink

Back in 2007, the hot wedding color palette always featured chocolate brown. This neutral hue was frequently paired with bright orange florals to add some bright color to the look. Ten years later, this neutral-plus-bright palette has been updated in a fresh and modern way, with creamier colors like taupe or tan paired with flowers that pack a punch in shades of pink and fuchsia.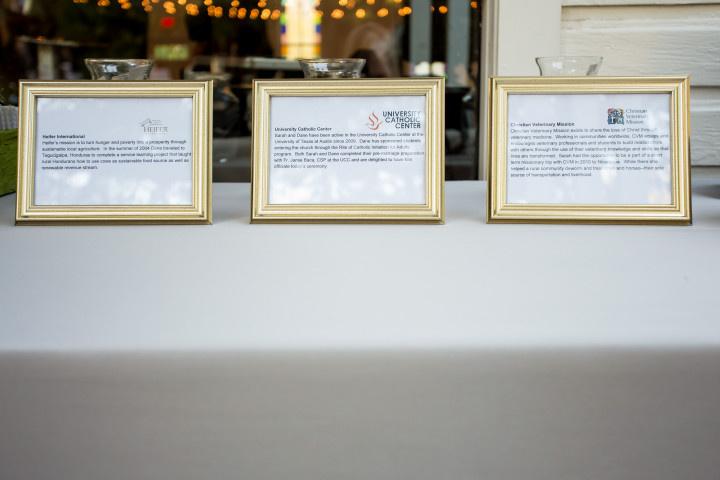 Photo: Jennifer Weems Photography
Wedding Favors
Then: Donating on Behalf of Guests to a Charity Selected by the Couple
Now: Letting Guests Choose the Charity

Making a charitable donation on behalf of your wedding guests has been a wedding mainstay for years now. In the past, couples have selected a charity that is meaningful to them, and posted a sign notifying guests that a donation was made. An updated twist on this is to donate to three different charities and allow guests to choose the one that most resonates. You can do this by providing three boxes, each labeled with a charity name and description, and giving each guest a coin to slip into the box to signify his/her choice.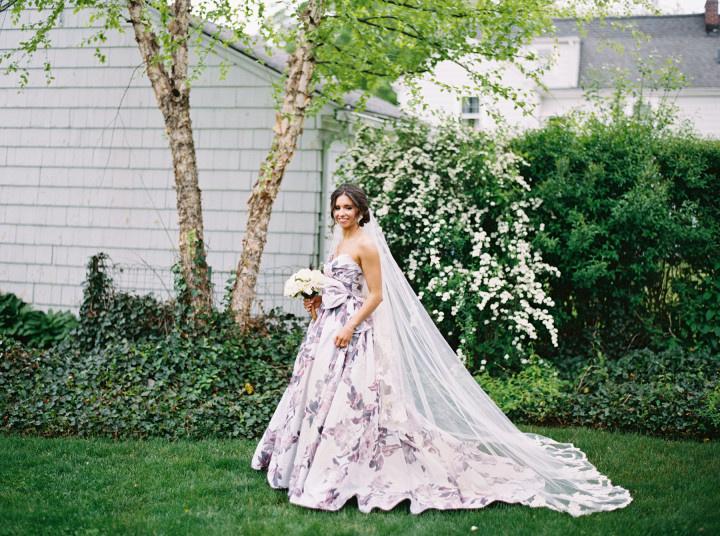 Photo: Keepsake Memories Photography
Wedding Dresses
Then: Boldly-colored sashes and details
Now: All-over patterns

Brides love the idea of customizing their wedding dresses with color. Back in 2007, it was all about adding brightly-colored sashes or embroidery to a gown match the wedding color scheme. In the years that followed, pastel-hued wedding dresses became more of a mainstay of runways and aisles alike (we love a blush gown!). What's new in wedding dresses? Patterns! As we move into 2018, we predict we'll see lots more florals, watercolors, and other prints on wedding dresses (check out even more wedding dress trends from New York Bridal Market!).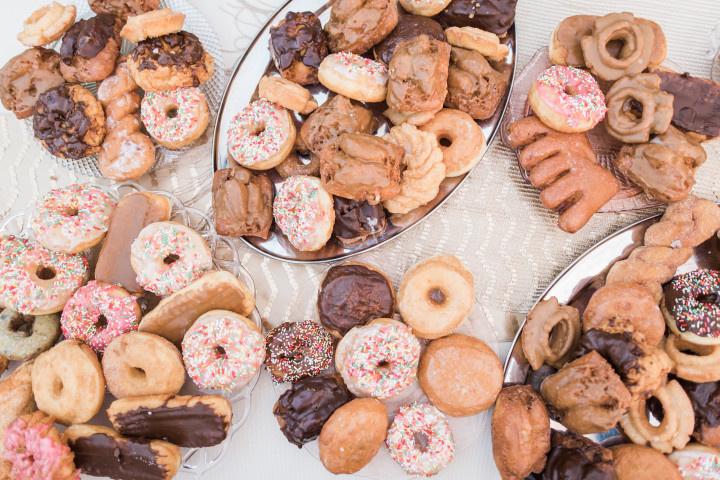 Photo: B. Jones Photography
Handheld Wedding Desserts
Then: Cupcakes
Now: Doughnuts

We're not out to replace wedding cakes, but we're definitely seeing couples add even more sweet treats to their dessert spreads. In 2007, cupcakes took the wedding world by storm. Nowadays, doughnuts lead the pack—but really, who's going to hate on any type of desserts?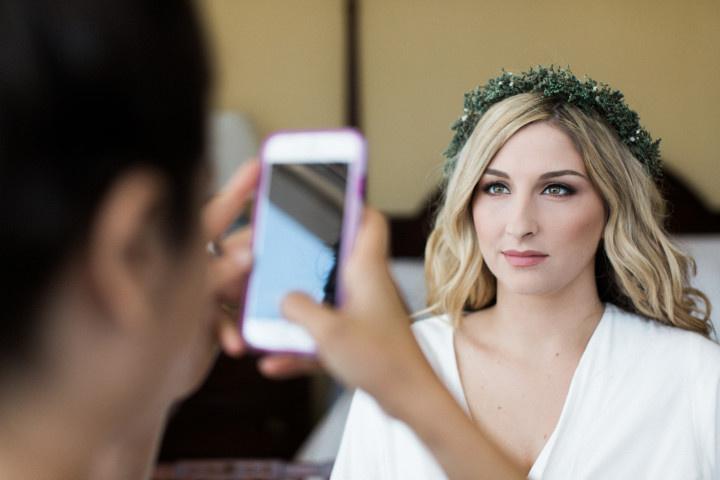 Photo: Dmitry Shumanev Photo & Video
Online Wedding Planning
Then: Wedding websites
Now: Wedding websites, wedding hashtags, snapchat geofilters…

Ten years ago, couples were just starting to use the internet as a resource for their wedding planning (enter WeddingWire, natch!). A few couples had wedding websites, and maybe would post a photo or two on Facebook. How times have changed! Now, having a wedding website is an absolute wedding-planning must, and a wedding hashtag is essential for all of those Instagram posts—and that's just the tip of the iceberg. From personalized Snapchat filters to livestreaming weddings via Facebook, who knows how technology and social media will change weddings ten years from now?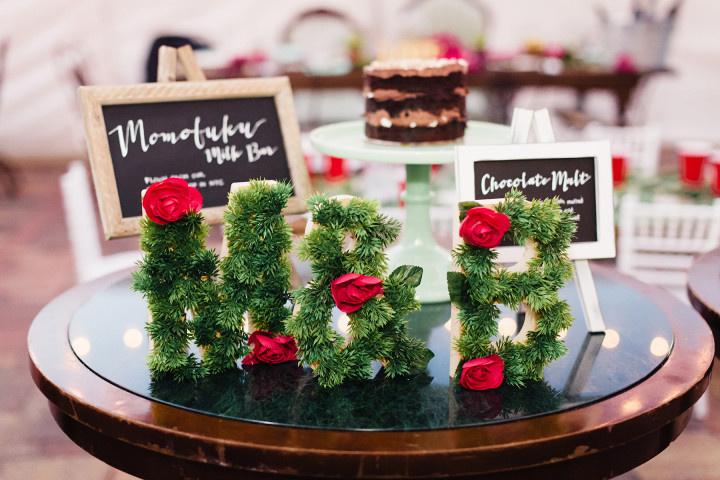 Photo: Diana Lupu Photography
Green Weddings
Then: "Themed" eco-friendly weddings
Now: Eco-friendly as a way of life

In 2007, being "eco-friendly" was considered a wedding theme just like "rustic," "glamorous," or "carnival." Nowadays, couples are being subtler about being environmentally friendly by incorporating local food or flowers, donating or reusing décor items, using recycled paper on invitations, or providing transportation to guests to save energy.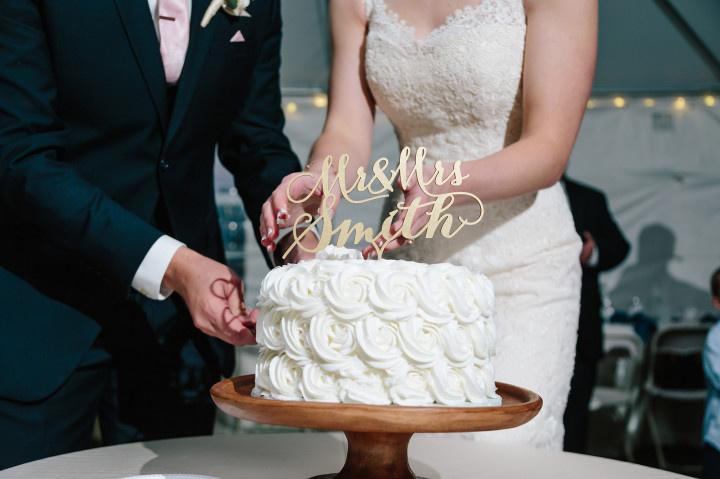 Photo: Studio Phrené
Wedding Cakes
Then: Monogrammed wedding cakes
Now: Calligraphy cake toppers

The year 2007 was just the beginning of the monogram craze—and the idea of wedding "branding" has certainly expanded since then. When it comes to wedding cakes, we frequently saw wedding cakes with monogrammed emblazoned on the confection itself (along with lots of other details). Fast forward ten years later, and we're seeing simple wedding cakes with personalized calligraphed toppers either featuring the couple's monogram or their names. Not only are these toppers oh-so pretty, they also make a fabulous keepsake!