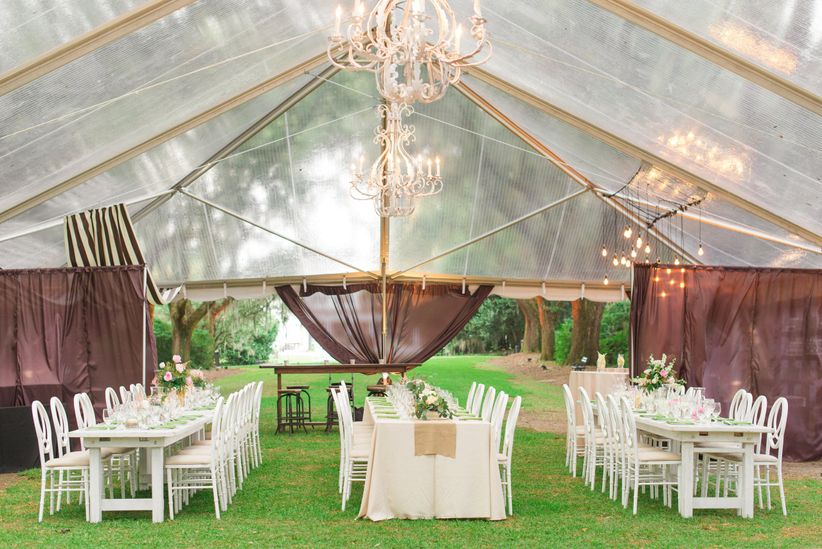 Photo: Priscilla Thomas Photography
After your vows have been exchanged and the first kiss has been shared, it's time for the party. If you're getting hitched this year, you can count on these 2018 wedding reception trends to ensure that your big day is a celebration to remember. Your wedding is about showcasing your personalities as a couple, but since the guests are often traveling and spending time and money to be present, it's nice to take their enjoyment into consideration as you're planning your reception. Because let's be honest, when they're having fun, so are you!
Wow the crowd with these 2018 wedding reception trends that your guests will love.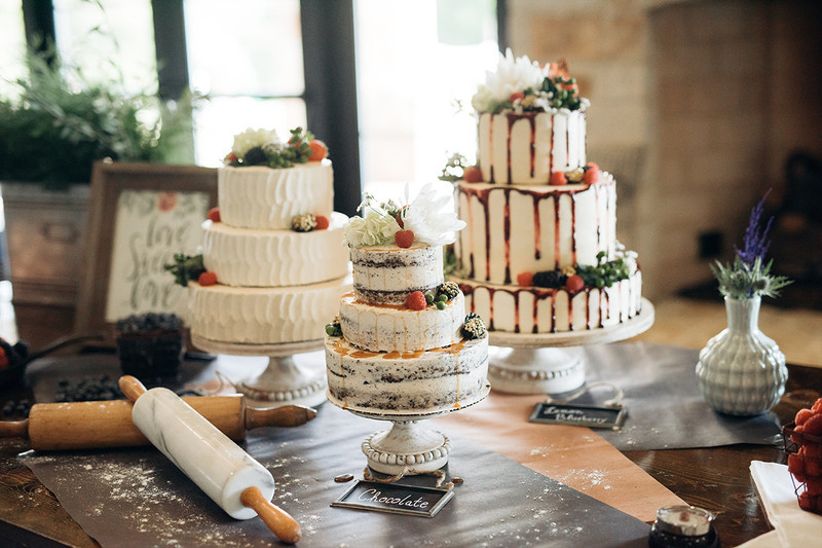 Photo: J. Scott Events
Wedding Cakes Are Back
Don't stress about having to be too creative with your dessert display in 2018, because the traditional wedding cake is making a comeback. It never really left, but other trending desserts (like cupcake towers, macarons, doughnuts, etc.) have controlled much of the spotlight for the last few years. In 2018, we're expecting to see couples favor more traditional wedding elements overall, which means that the OG wedding cakes will be back on top. And they look better than ever — brushstroke cakes, gold leaf details, hand-painted florals, and geometric accents are just a few of the 2018 wedding cake trends we're loving.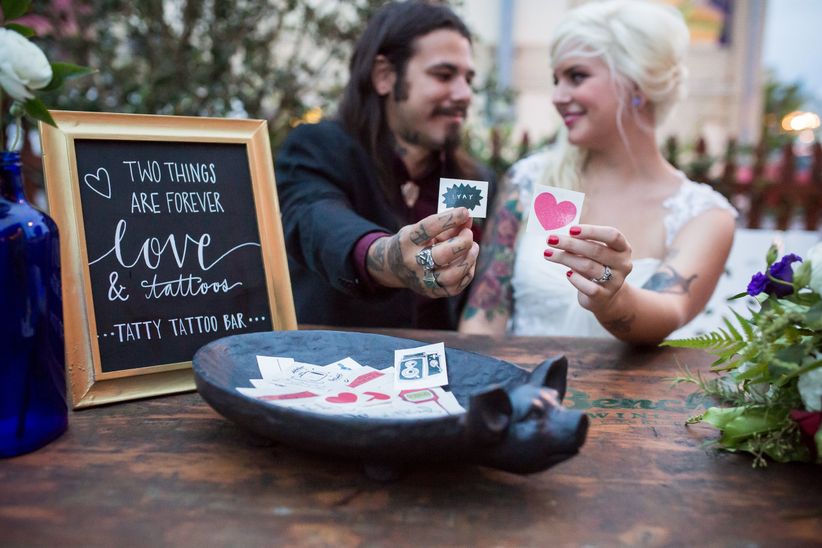 Photo: Cat Pennenga Photography
Getting Inked (Temporarily!)
Tattoos are having a moment in weddings right now, from bride tribe tattoos for your besties, to newlywed ink that signifies your #married status as a couple. Now your guests can get in on the fun with a temporary tattoo bar at your reception. We know this idea isn't for everyone, but it's a playful and unexpected way to keep guests entertained during your reception (think of it as the new photo booth). Design your own custom temporary tattoos with your wedding hashtag or monogram for the most memorable effect!
Photo: The Pointe
Indoor-Outdoor Spaces
Along with wedding cakes, indoor venues will also be making a comeback in 2018. We'll always love a good outdoor wedding reception, but there are plenty of advantages to partying indoors, too. The popular wedding venues for 2018 go beyond classic hotels and carpeted ballrooms — couples are looking for locations that combine all the perks of indoor and outdoor recptions into one venue. Large windows, natural light, and high ceilings are just some of the must-haves when it comes to this trend, which carries over from the industrial wedding venue craze that popped up in 2017.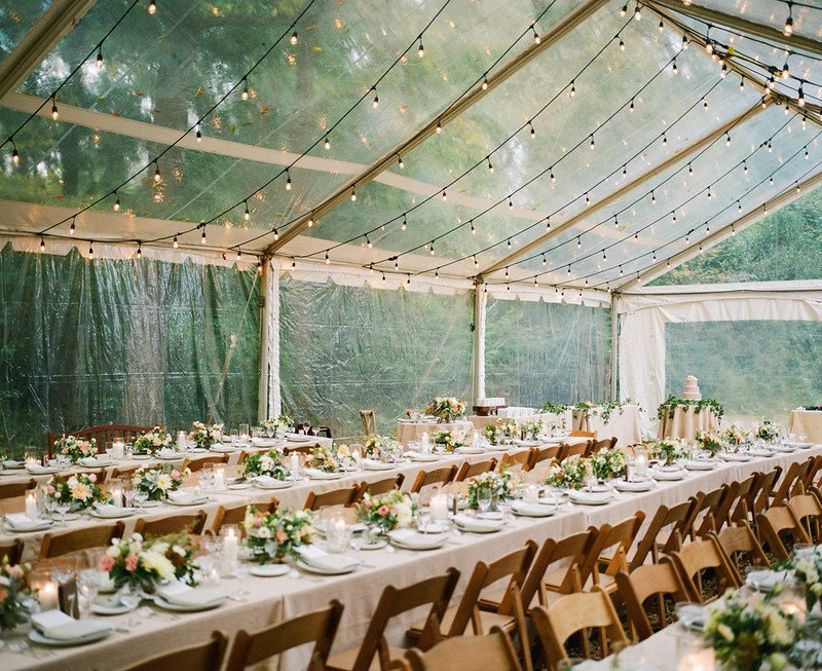 Photo: Love 'n Fresh Flowers
Clear Top Tents
For couples who hands-down want a tented reception, clear top tents are the way to go. These translucent structures are one of our favorite 2018 wedding reception trends, as they're a chic alternative to the white canopy tents and Sperry cloth tents that we've seen plenty of in recent years. Clear top tents are a gorgeous way to show off your wedding location if you're getting married someplace scenic, such as a waterfront or forest venue.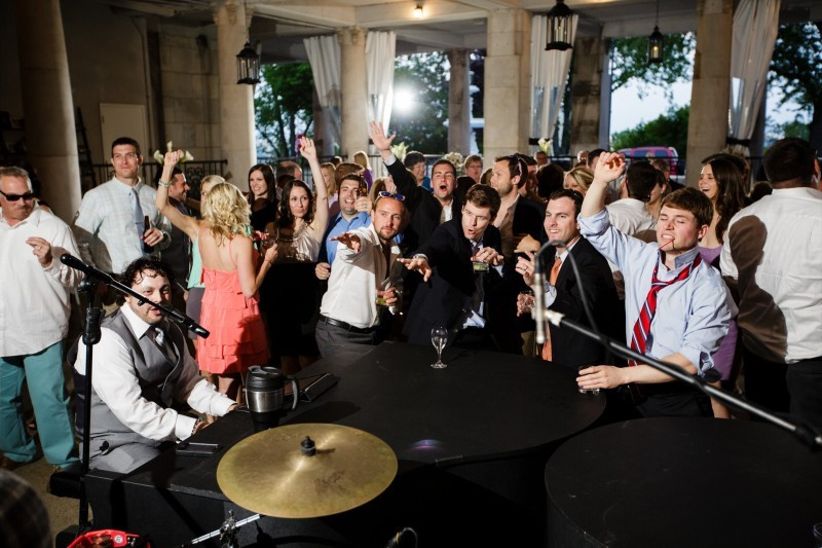 Photo: Main Street Dueling Pianos
Dueling Pianos
Wondering how to keep your guests on the dance floor all night long? Look no further than dueling pianos. This interactive "competition" has been a staple in music bars and nightclubs for years now, and we think it's a perfect fit for fun-loving crowds who aren't afraid to let loose during the reception. If you're not familiar with the concept, two piano players sit on stage and take turns playing requests from the crowd (usually well-known rock tunes) in an attempt to get a bigger and better reaction than the other musician. The result is a hilarious and sometimes cheeky performance that's sure to have your guests laughing and singing the whole time. If piano music isn't your style, you could easily adapt this concept with DJs or other wedding musicians.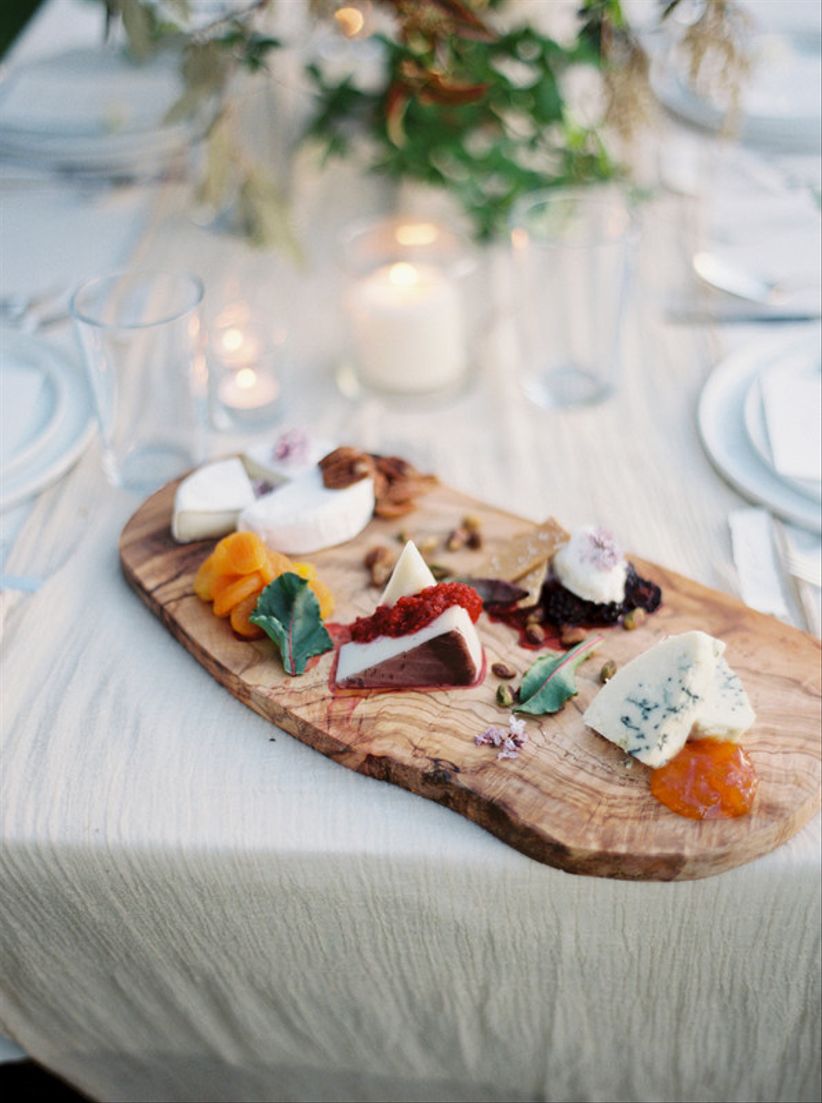 Photo: Bluewater Kitchen
Farm-to-Table Menus
For many couples, eating sustainably is a growing priority in everyday life, and as a result, we're seeing locally-sourced and organic foods emerge as two of the top 2018 wedding reception trends. If this is up your alley, it can be surprisingly easy to find a professional wedding caterer who embraces a farm-to-table mindset when it comes to your wedding menu. Using seasonal ingredients and supporting local food suppliers are two ideas we can definitely get behind, not to mention that they're both great ways to personalize your wedding menu and make it entirely your own.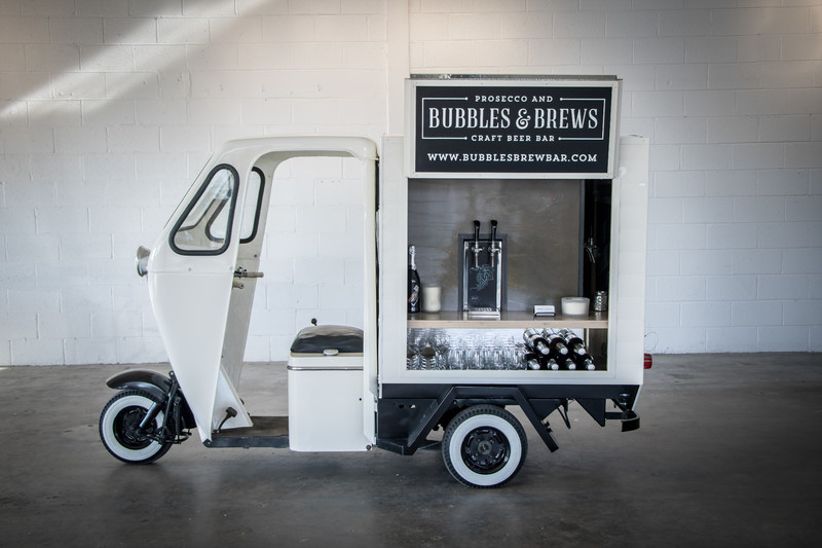 Photo: Get Cozy, Vintage Mobile Bars
Bars on Wheels
A van that serves prosecco? You don't have to ask us twice. By now, your guests have heard of open bars and signature drinks, but we're betting that they've never seen a cocktail idea quite this cute. Bars on wheels will be everywhere in 2018, and we are here for it. The drink selections aren't limited to just bubbly, either — we've seen craft beer carts, artisan cocktail taverns, and fully-fledged yard pubs that set up camp directly at your wedding venue. Check out the local vendors in your area to see what's available for your big day.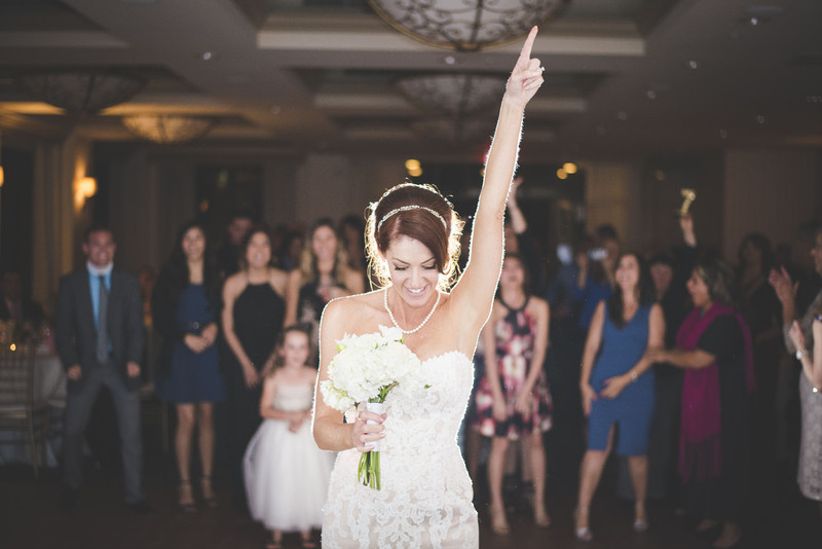 Photo: Bryan Hudson Photography
Skipping the Usual Traditions
Rounding out our list of 2018 wedding reception trends is something that's not coming, but rather going. Traditions like the bouquet and garter toss might be on their way out, although the final verdict is TBD. While some couples think these parts of the reception are outdated, others continue to embrace them. According to WeddingWire data, most guests are indifferent about whether or not you have these traditions at the reception, so do what you want and roll with it!