8 Wedding Seating Chart Ideas for Your Reception Layout
Ready to dole out your table assignments? Not so fast! Use these wedding seating chart ideas to nail down a layout first.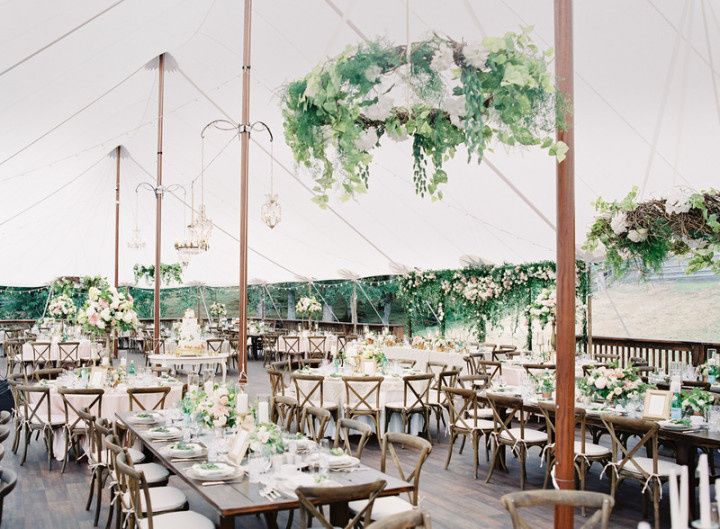 By now, you've probably heard that creating your seating chart is one of the not-so-great parts of wedding planning, to put it nicely (wars have been waged with less strategy). But before you can even think about who sits where, you'll need to decide on a layout for your tables — and there's more to it than you might think. These wedding seating chart ideas will show you a few different ways you can arrange your tables (including some unexpected options) and ultimately help you decide which one works best for your venue and style. Once you've picked a layout, use WeddingWire's seating chart tool to create an interactive, customizable floor plan and start adding your guests' names to tables, no sticky notes or erasers required.
Check out these wedding seating chart ideas to use on the big day.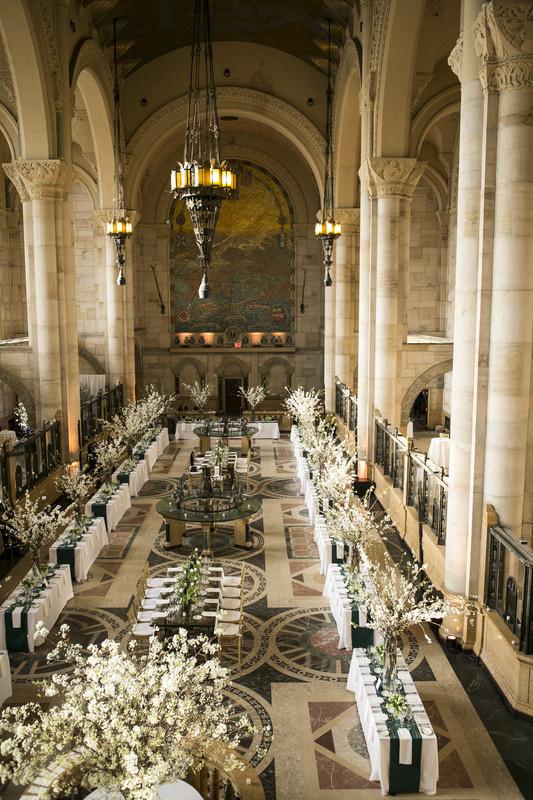 End-to-End Banquet Tables
For a venue that is long and narrow, you can align rectangular banquet tables in an end-to-end layout around the perimeter of the room. This setup maximizes space, which makes it one of the best wedding seating chart ideas if you have a larger guest list. Smaller rectangular tables for your wedding party or family members can be placed in the center of the room. Formal venues, like museums, historic sites, and ballrooms are a great fit for this elegant, classic layout.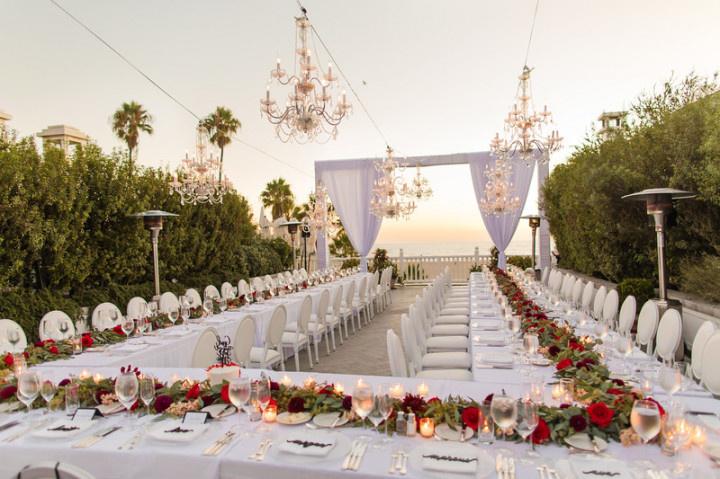 U-Shaped Layout
Go bold with an out-of-the-ordinary layout like this u-shaped arrangement. You and your wedding party will have a view of everyone from the head table, and the long rows of chairs create a communal feel among your guests. This statement-making layout is ideal for weddings on the smaller side (less than 100 guests).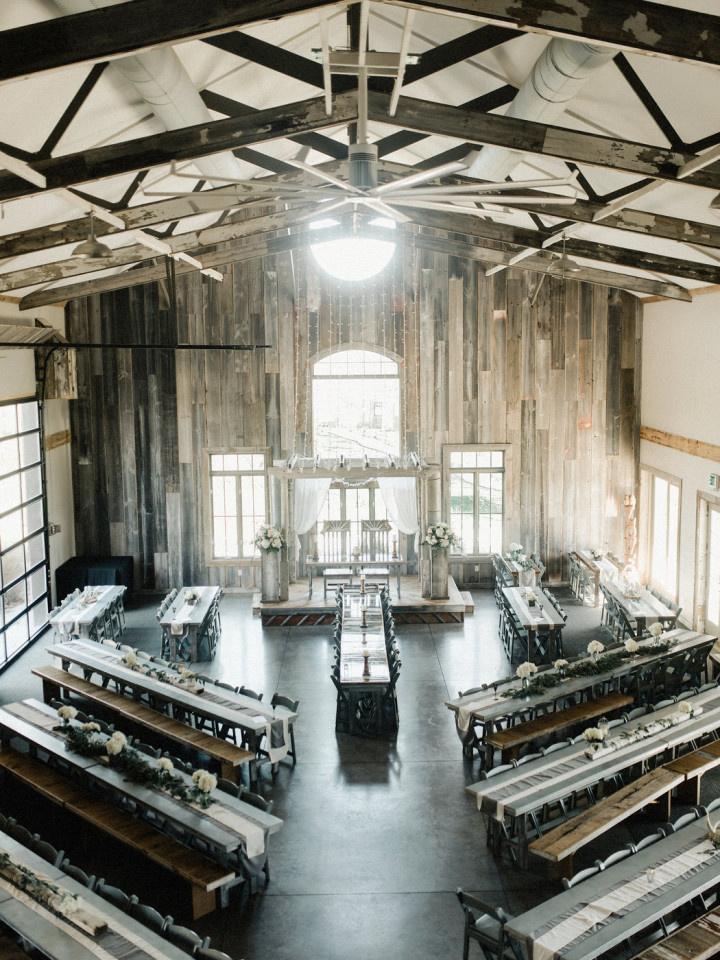 Tables on an Angle
We love this idea if you have a lot of guests to squeeze into one space. The long banquet tables are trendy and functional, seating around 18 people each (compared to smaller round or square tables, which average eight people each). Since wedding chairs can sometimes take up a lot of floor space, try adding long benches to one side of each table to cut down on bulky furniture — and add an unexpectedly cool look to your decor.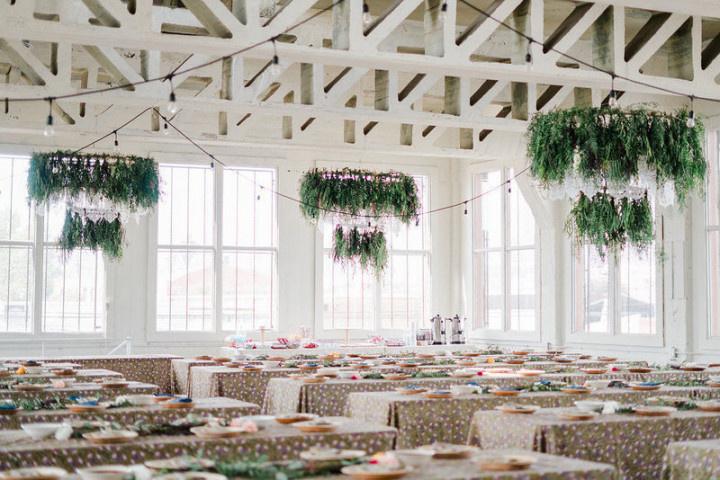 Uniform Rectangular Tables
Using rectangular tables in the same size creates a clean, modern effect. The symmetrical layout only adds to the look. This arrangement is one of the most versatile wedding seating chart ideas that works for nearly any style and guest count!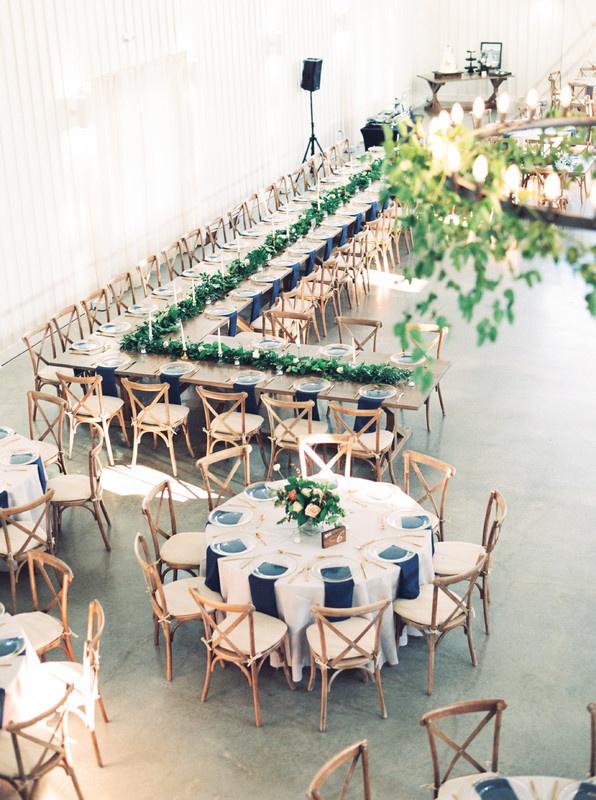 Freestyle Layout
On the other hand, not all table layouts have to be symmetrical! This option features a large head table at the front of the room surrounded by smaller round guest tables. The long rectangular table would be perfect if you have a large wedding party (and if they're each bringing a plus-one).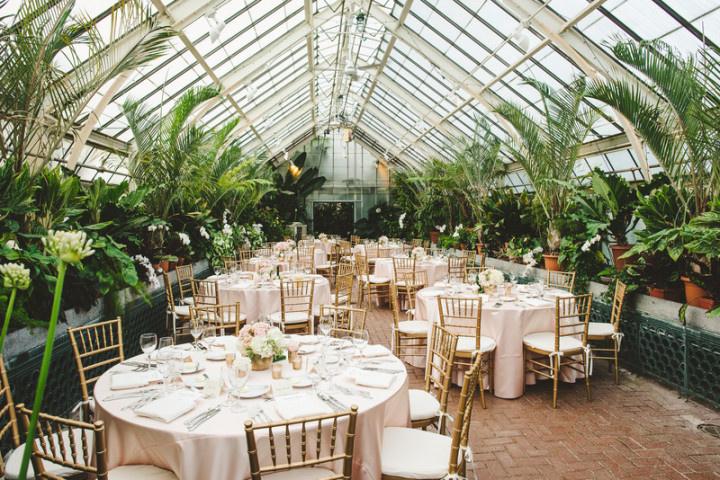 Circular Tables
This wedding seating chart idea is one of the most timeless options around. Circular tables are great for creating an elegant look at your venue, and they're easy to arrange in both large and small spaces. You can stagger them like this to fit venues with less square footage or spread them out for a grand effect.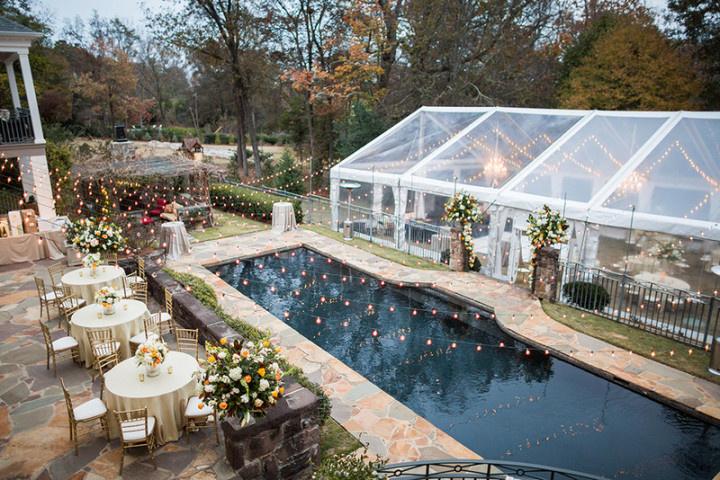 Tables Throughout Your Venue
If your venue has unique features, such as a pool, courtyard, or even formal gardens, you can use that to your advantage when creating your reception layout. It's an idea that will require a bit more planning and thought, especially to prevent guests from feeling like they're missing out on what's happening in the main space. You can do this by spreading the elements of your reception throughout the venue as well — for example, the dance floor in one area, cake/dessert in another, and food stations that will encourage people to walk around.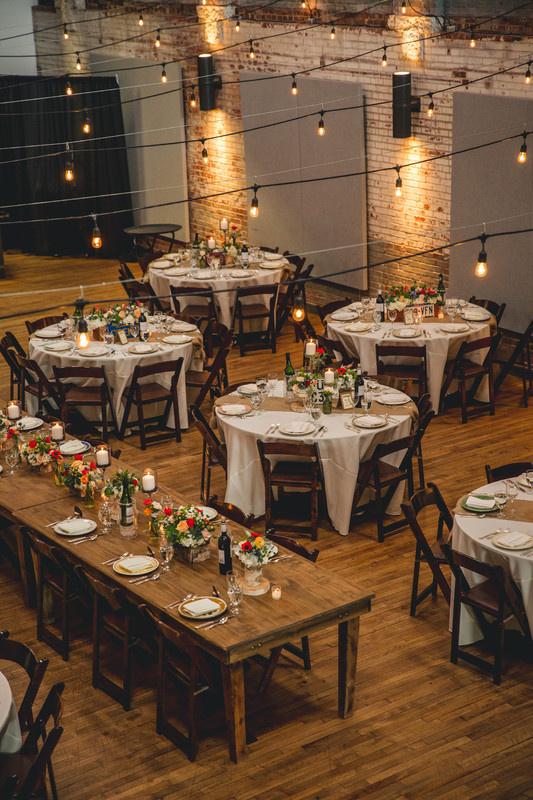 Mix-and-Match Tables
Can't choose between round or rectangular tables? You can have both! A long head table at the center of the room puts all eyes on you and ensures that no guest has a bad view of what's going on. This is a flexible wedding seating chart idea for almost any venue, whether you're getting married in a barn, ballroom, or country club.