13 Creative Wedding Table Name Ideas for the Non-traditional Couple
Looking to get creative with your reception table decor? Skip the traditional numbers in favor of these personalized wedding table name ideas to showcase your unique style.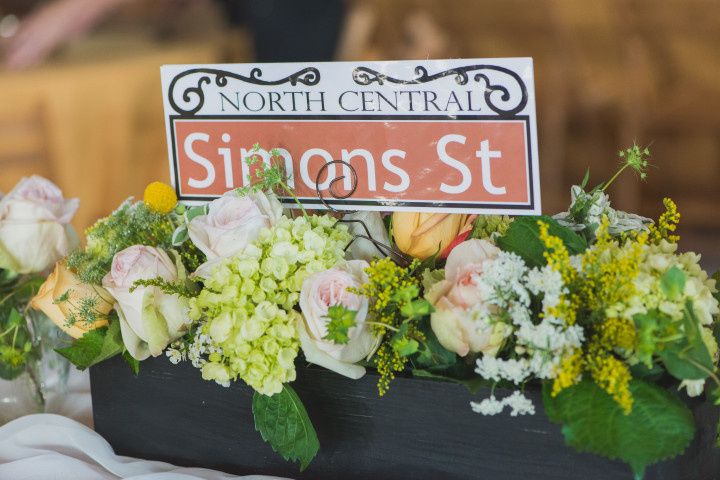 You can't go wrong with sticking to the basics and naming your reception tables in numerical order, but this traditional option isn't for everyone. As weddings become increasingly more personalized, couples are choosing unexpected wedding table name ideas with special meanings behind them, from hometown street names to favorite books. If you're thinking of shaking tradition and getting creative with your table names, check out these ideas from real couples.
Here are 13 of our favorite wedding table name ideas.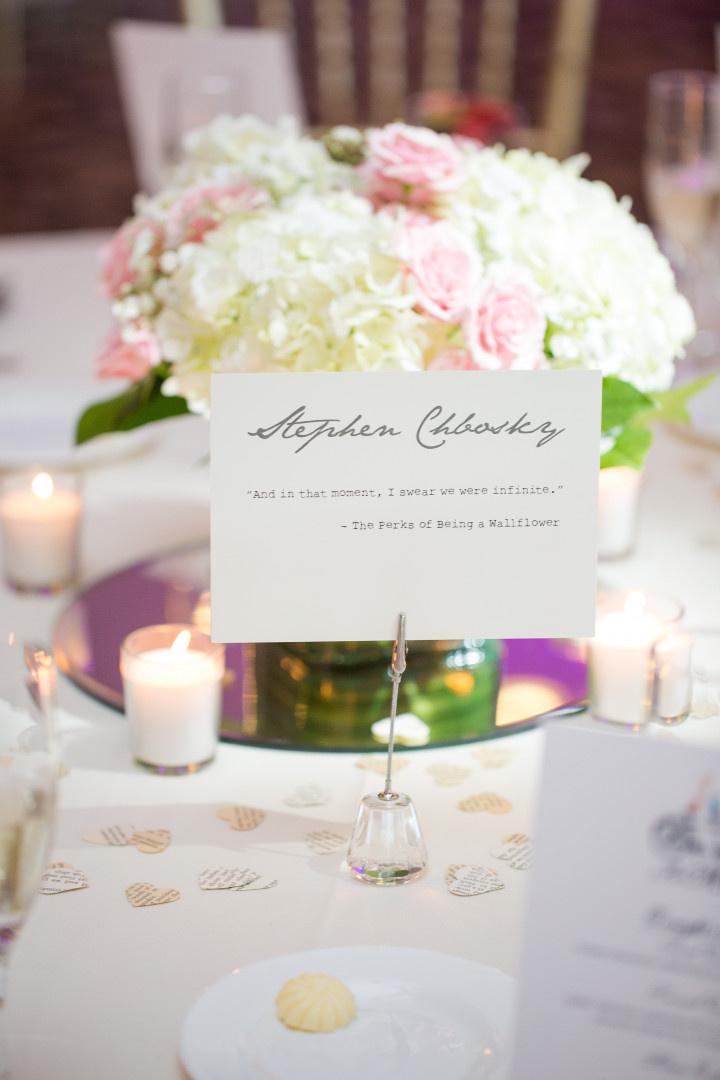 Authors
If you're a bookworm, we know you definitely have a few favorite writers up your sleeve. Luckily, authors make excellent wedding table name ideas! Pair the author's name with one of their noteworthy quotes for a winning combination.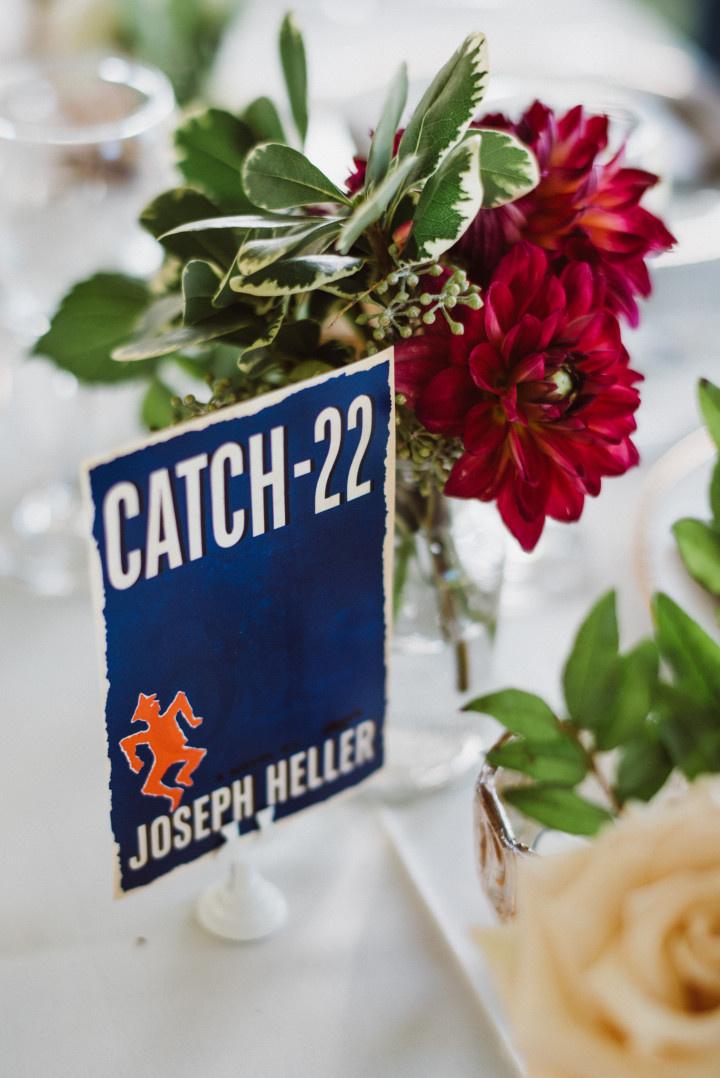 Books
Alternatively, bibliophiles can use book covers as wedding table names. Stick with a theme, such as classic romance novels or fairytales, or simply spotlight all of your favorite reads.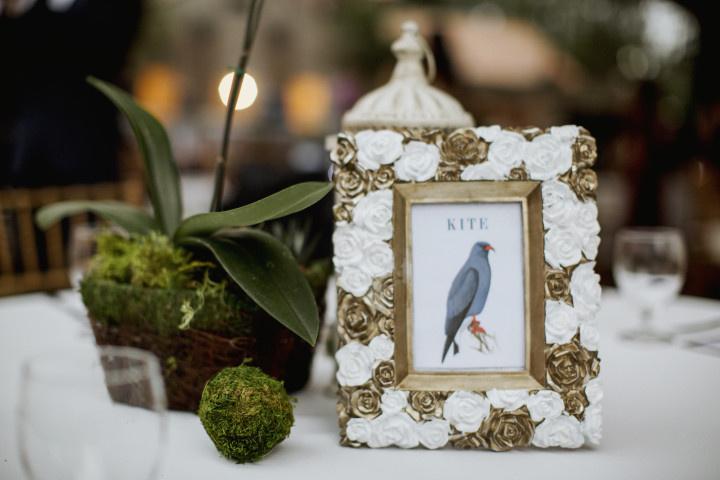 Birds
Birds are an unexpectedly lovely wedding table name idea for a woodland theme or outdoor venue. Use vintage bird illustrations and ornate photo frames for the most decorative touch.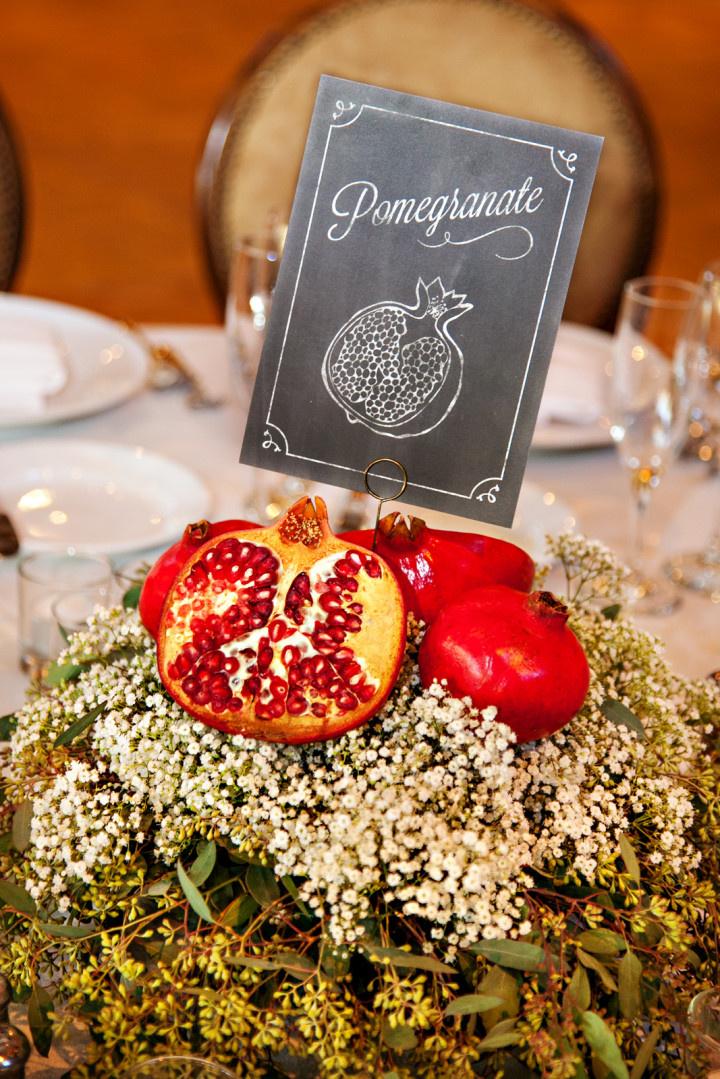 Fruit
Fruit wedding decor is one of our favorite up-and-coming trends, and we love the idea of using fresh fruits in place of traditional table numbers. It's a relatively affordable but beautiful way to dress up your wedding centerpieces!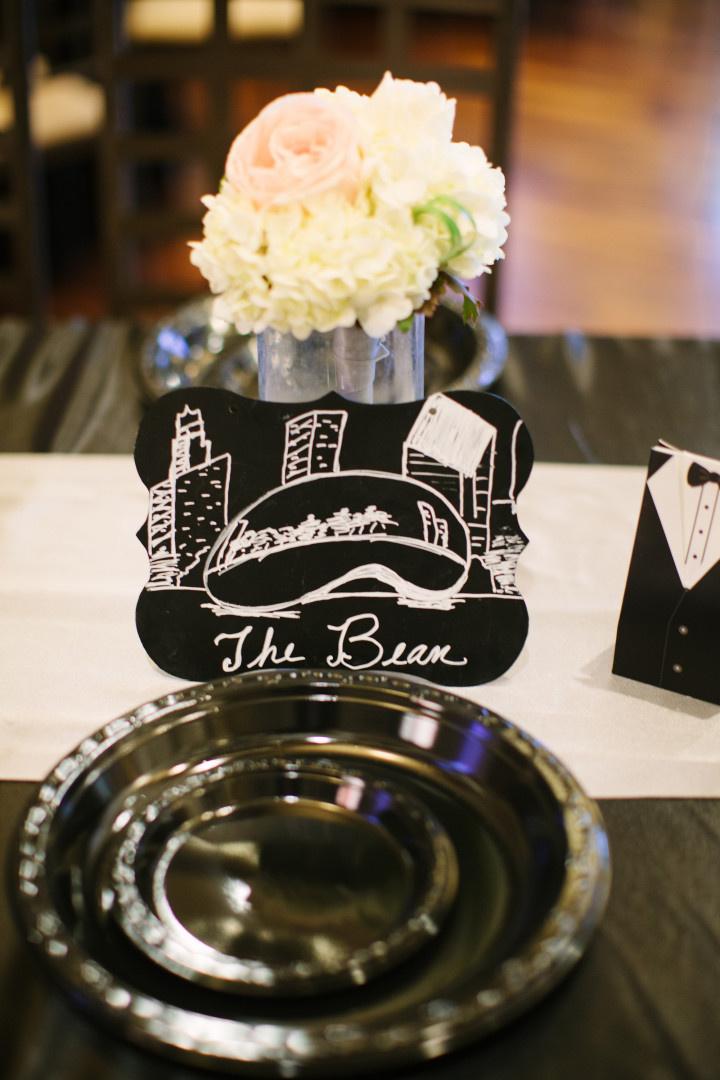 Landmarks
Whether they're from your hometown, your adopted city, or your favorite vacation getaway, landmarks are a great way to really customize your wedding tables. Plus, if your guests have visited the landmarks themselves, they'll get a kick out of seeing some familiar spots.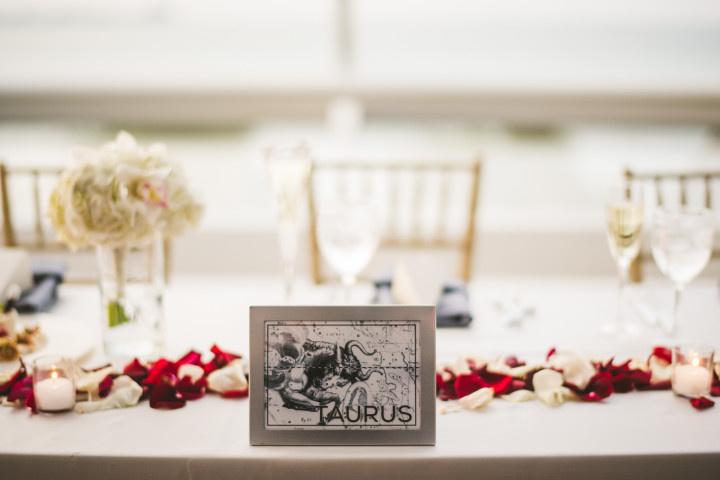 Astrological Signs
Are you obsessed with all things zodiac? No shame in that — we are too! Name your tables after the astrological signs to bring celestial vibes to your wedding reception.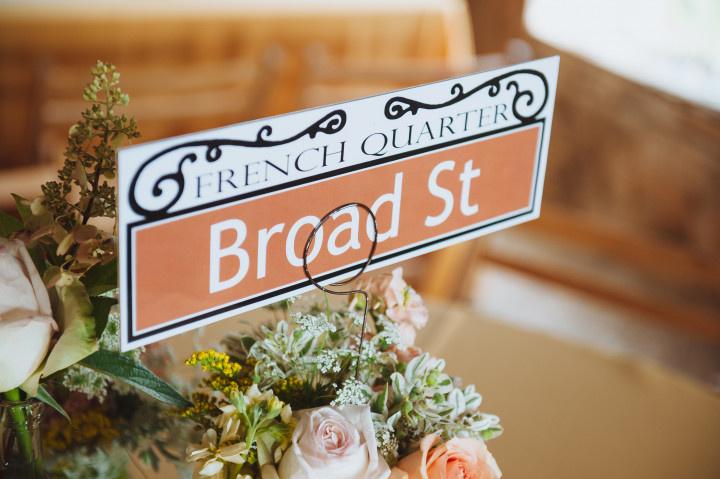 Streets
If you and your spouse have lived in the same city for a long time, incorporate popular street names into your decor by using them as wedding table name ideas.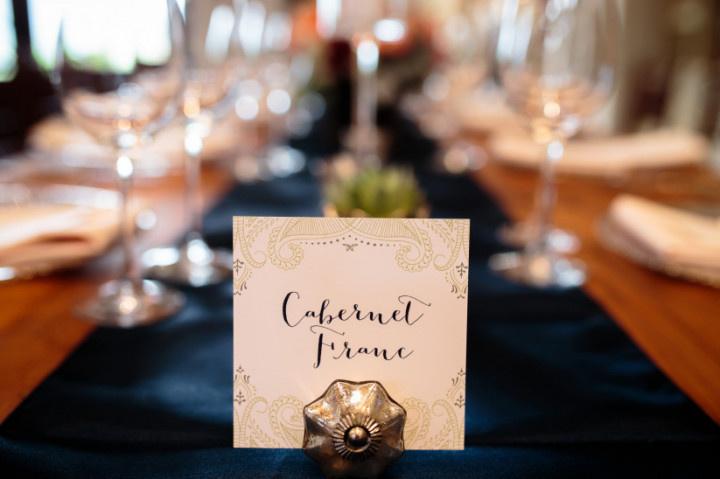 Wine Varietals
Whether you're getting married at a vineyard or simply love wine (hey, we don't blame you!), wine varietals are an elegant yet unique option for your wedding table names.
Destinations
This idea is one of our favorites for couples who love to travel. Pick a handful of destinations from your passport or bucket list and use them as table names at your reception. We love how this Mykonos sign is displayed against a sketch of the Grecian landscape.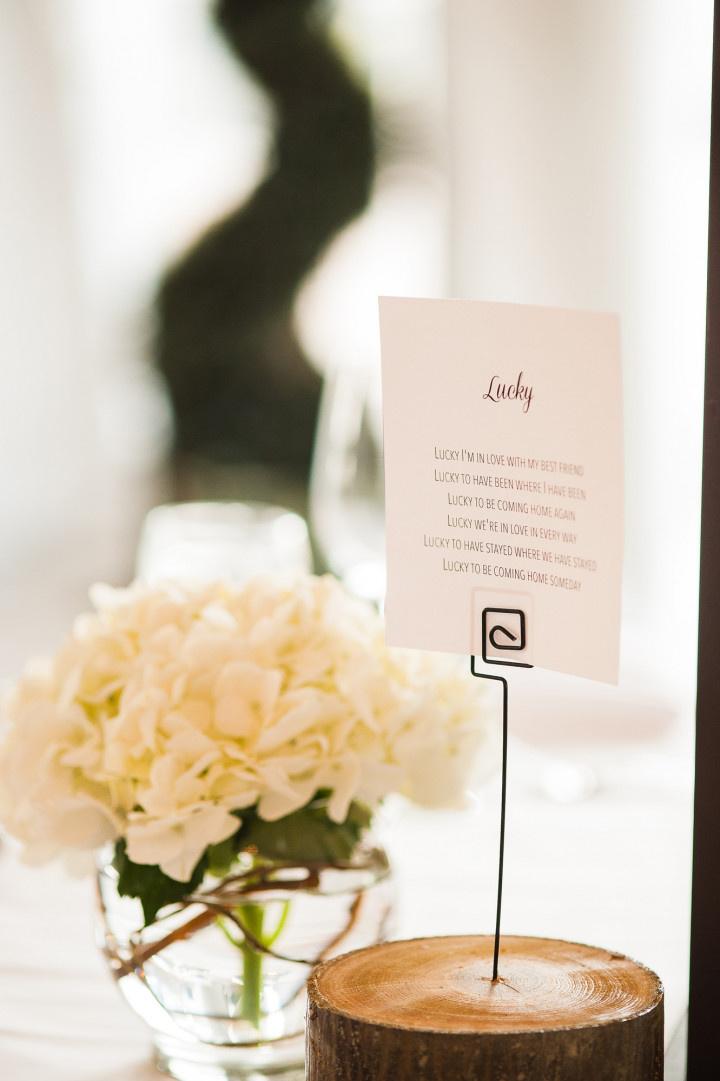 Songs
This wedding table name idea is perfect for music fans. Post the names of your favorite songs and include a few lyrics that you love. Stick with all romantic songs, or choose any favorites that you and your spouse-to-be can't stop listening to on repeat!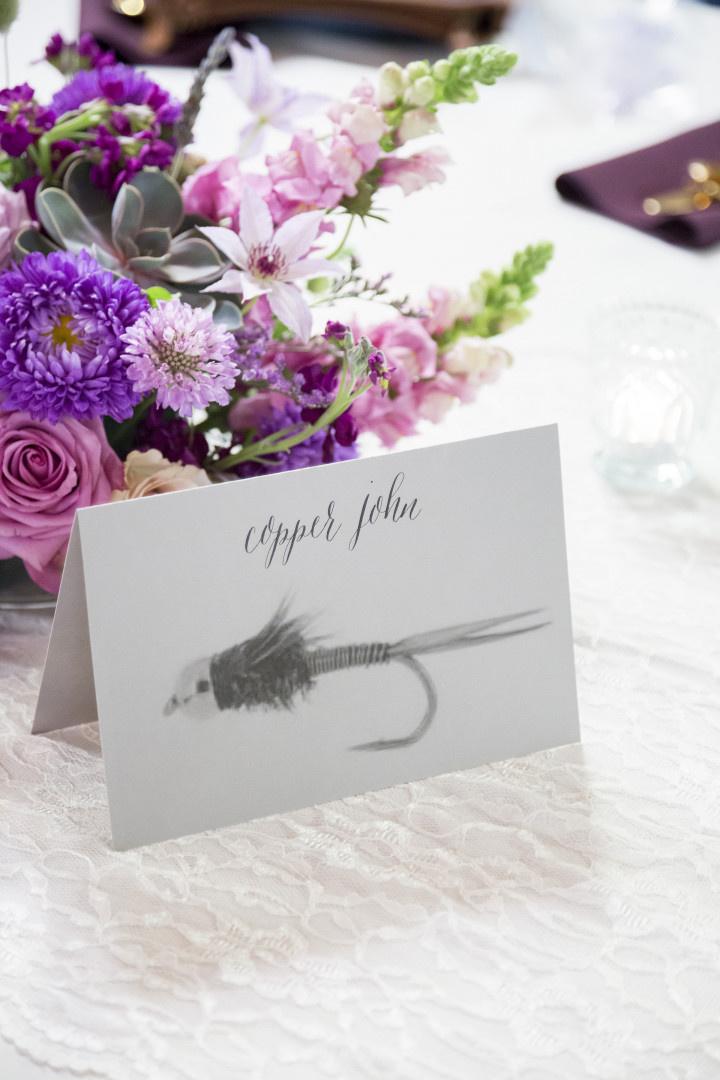 Hobbies
Do you and your S.O. share a love for a particular activity or hobby? If so, use that to inspire your wedding table names! This couple opted for different fly fishing ties, but the sky is the limit. Cooking terminology, sports, TV shows, and movies are just some ideas!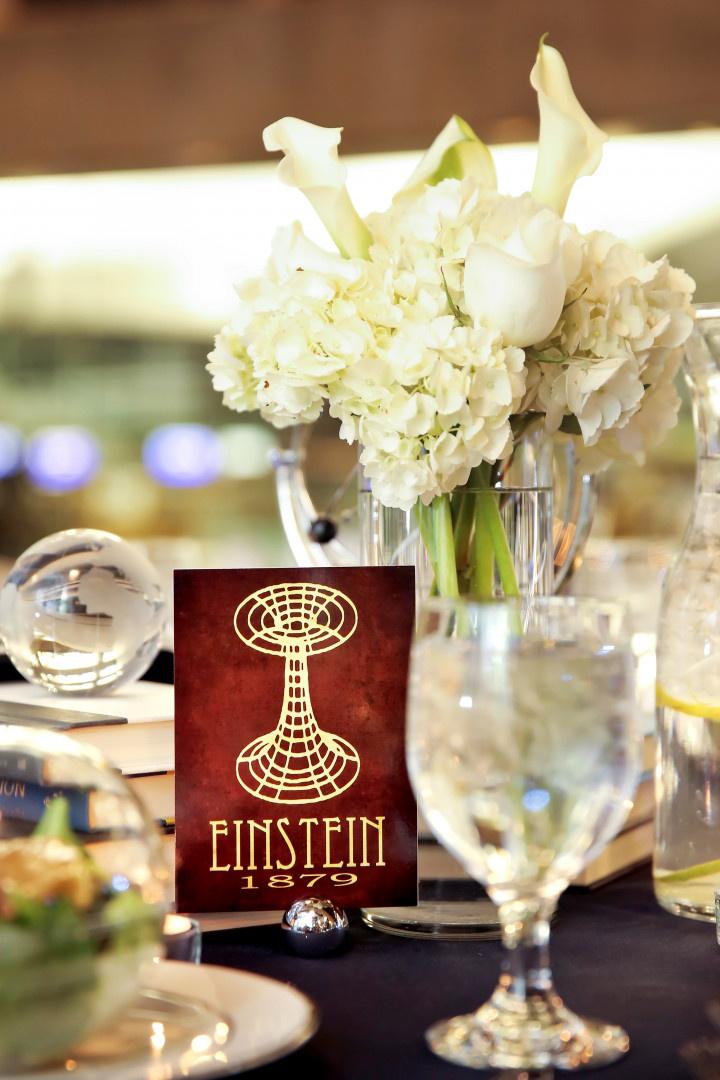 Academic Terms
For the scholarly couple, famous scientists are a sophisticated choice for your wedding table name ideas. You could also use other academic terminology, such as presidents, signs of the periodic table, or major historical events.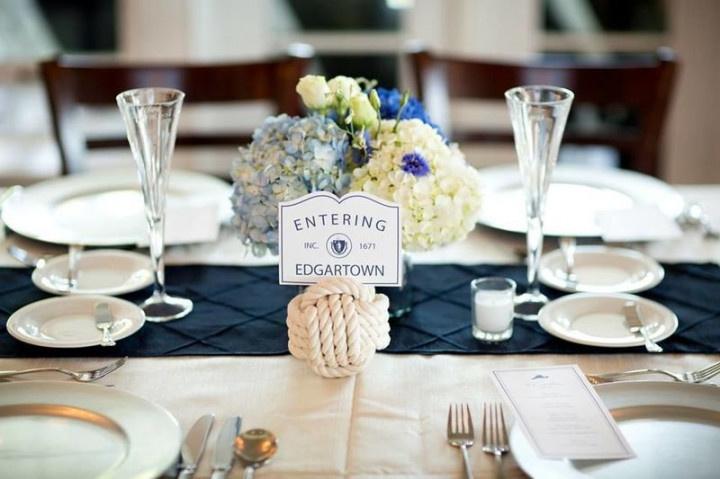 Local Attractions
If you're hosting a destination wedding, highlight some of the area's most recognizable attractions and characteristics by adding them to your table names. Some ideas include city limit signage, local cuisine, and iconic buildings.