14 Ways to Incorporate Your Hobbies Into Your Wedding
If you don't want to go all-out with a themed wedding, there are still plenty of ways to showcase your favorite hobbies and interests.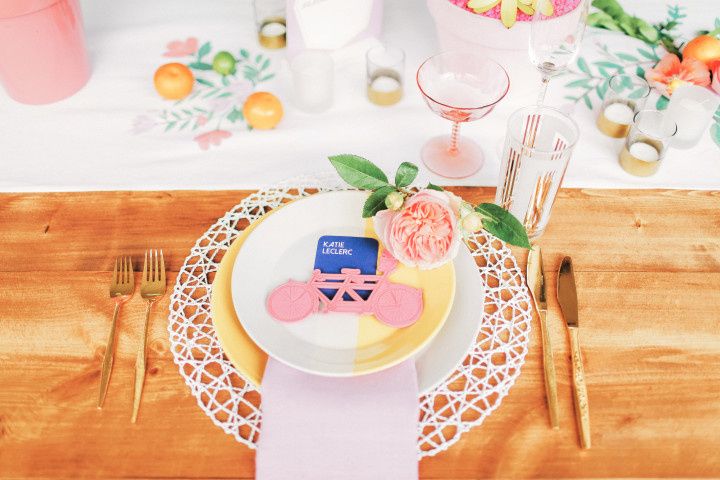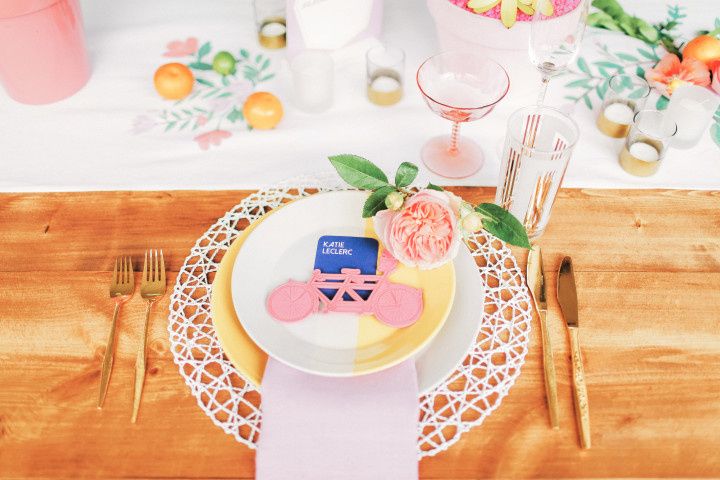 Photo: Gideon Photography
Adding personal details that are specific to you and your fiancé(e) is what will make your wedding unique. If you don't want to go all-out with a themed wedding, there are still plenty of ways to showcase your favorite hobbies and interests.

Get inspired by these ideas!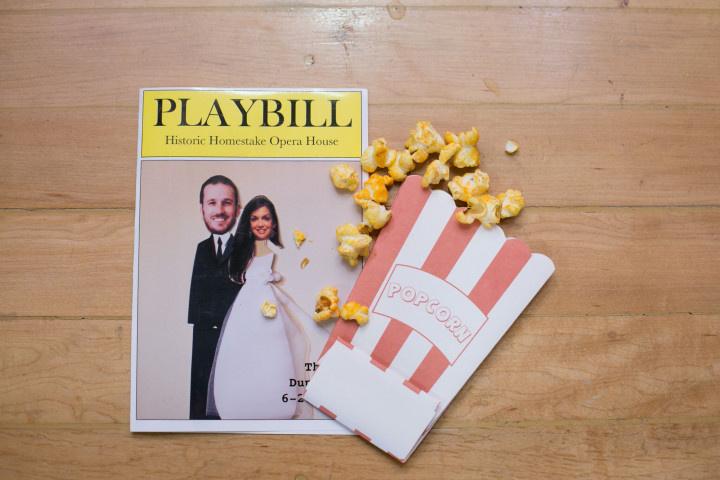 Photo: Joice Ruffing Photography
Ceremony ProgramsA playbill would be perfect for couples who love broadway shows. Are books or sports more up your alley? Design your programs in the format of a short story or game day lineup. The more creative, the better.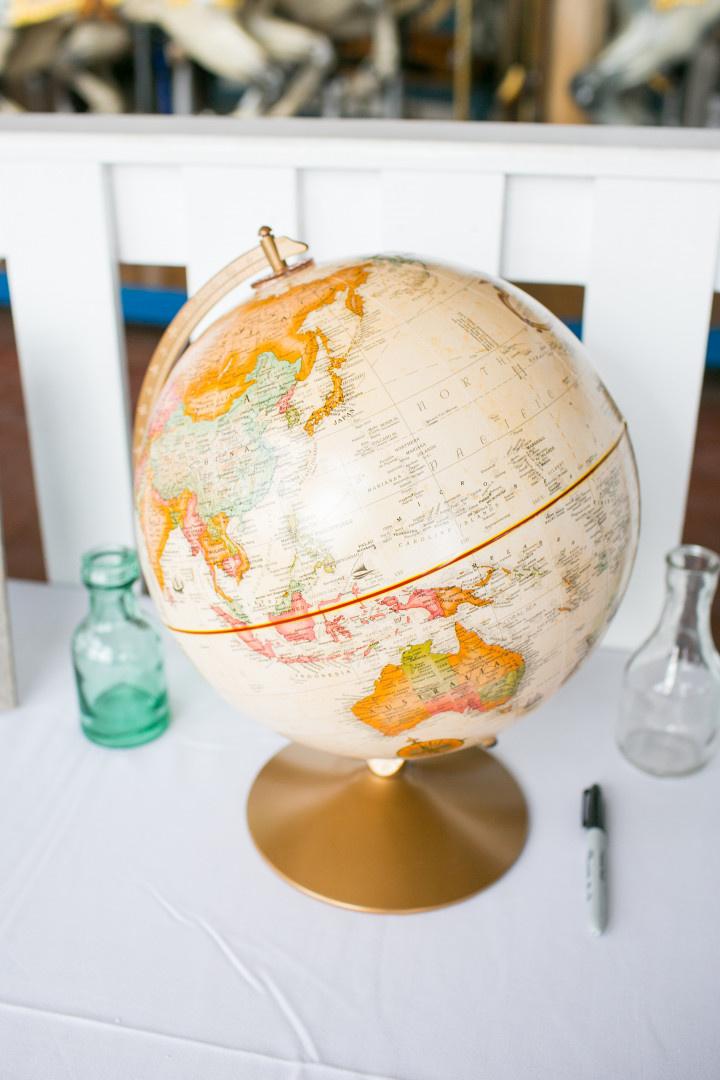 Photo: Donna Cheung Photography
Guest BookIf traditional guest books aren't your thing, try an alternative option that's inspired by your favorite hobby. Some ideas we love? A globe for travel junkies, old records for music lovers, or recipe cards for foodies.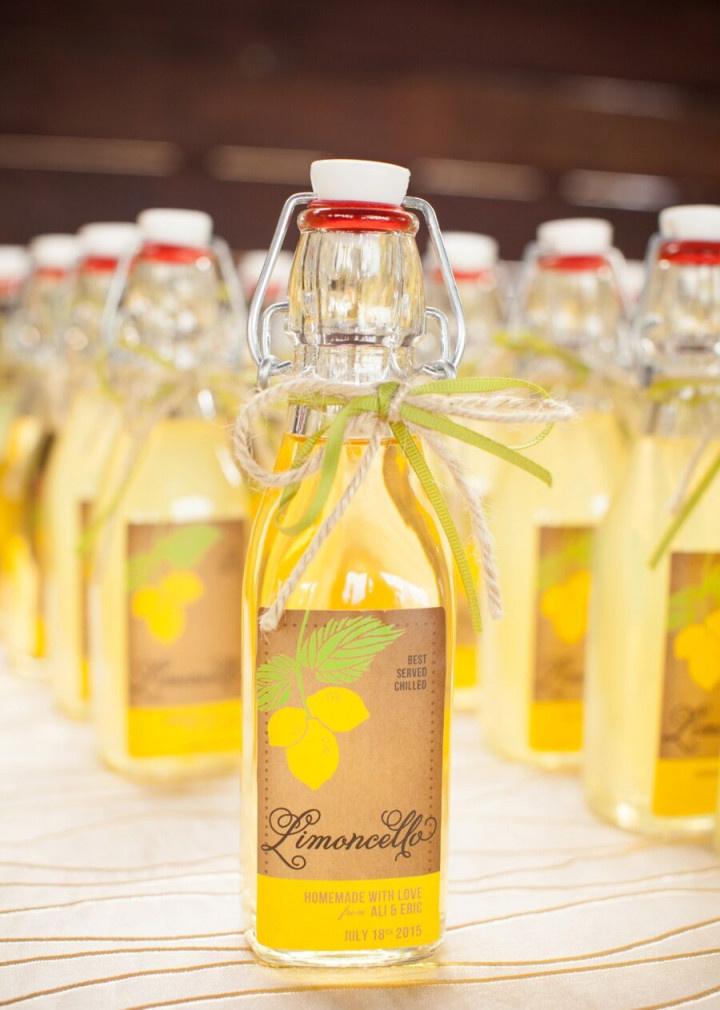 Photo: Samantha Bonpensiero Photography
Homemade FavorsIf you're a whiz at making something edible, consider whipping up a few batches and treating your guests to homemade favors.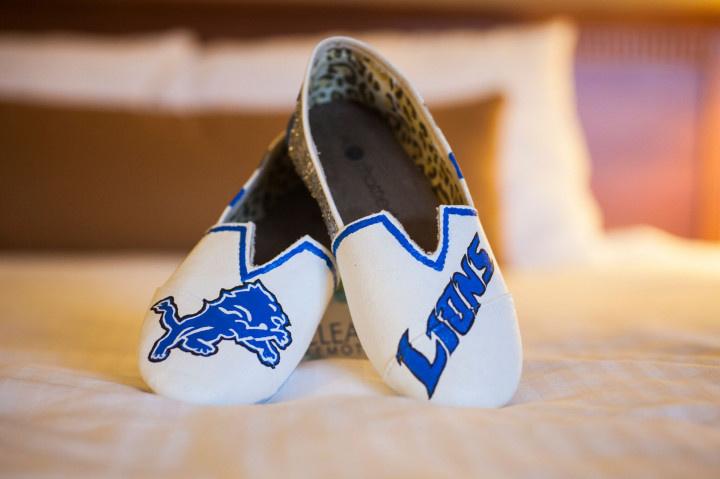 Photo: Miss B Photography and Photobooths
With Your ShoesUse your wedding day accessories to show off something you love! If you're a dancer, sport a cherished pair of your dance shoes. If you're a die-hard sports fan, decorate a pair of slip-ons with your favorite team's logo.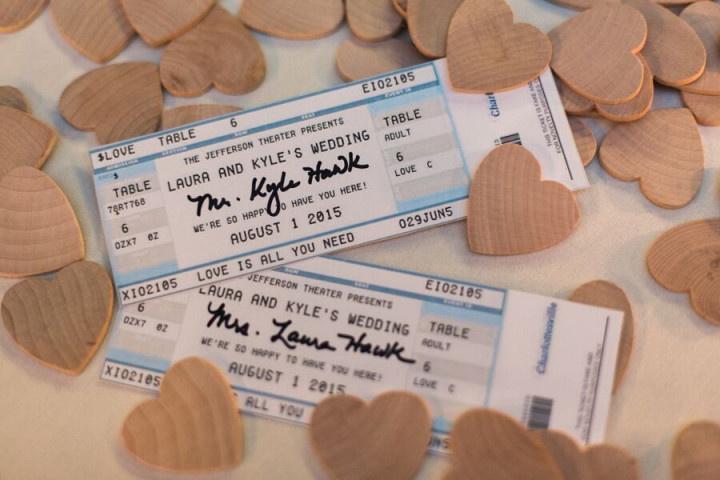 Photo: Sarah Jane Winter Photo & Design
Escort CardsThese ticket-inspired escort cards would be perfect for a theater or music-loving couple.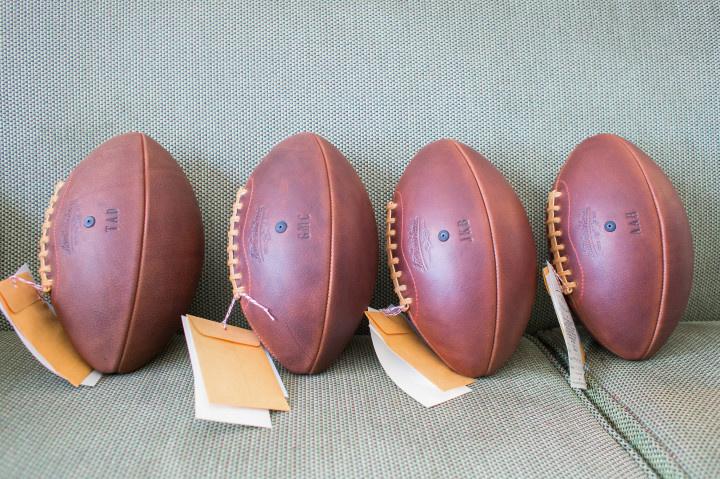 Photo: Thompson Photography Group
Wedding Party GiftsIf you and your bridesmaids or groomsmen have an activity you love doing together, surprise them with a themed gift on the morning of the wedding.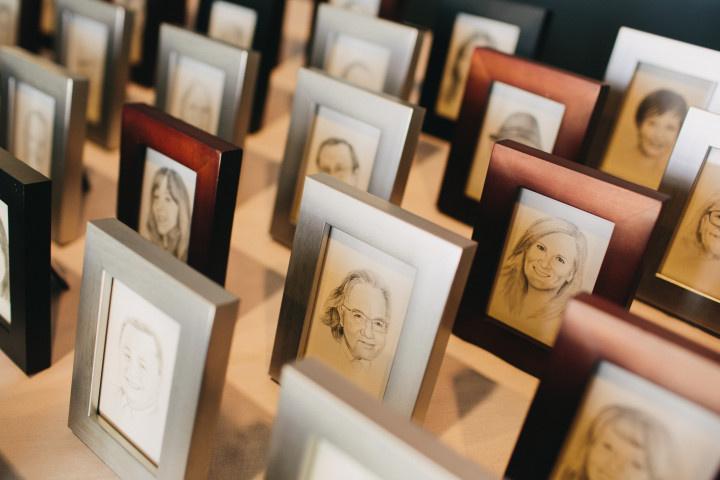 Photo: Tyler Jones Photography
Custom ArtworkWhether you prefer painting or sketching, there's no doubt that your guests would love to receive personalized artwork as keepsakes. These portraits are time-consuming but so worth it!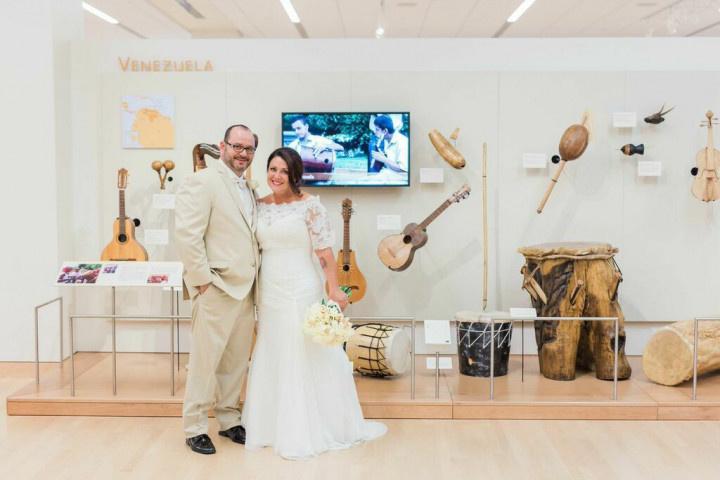 Your VenueIf you and your S.O. have a favorite place to visit, such as a museum, stadium, or brewery, who not also make it the place where you say 'I do'?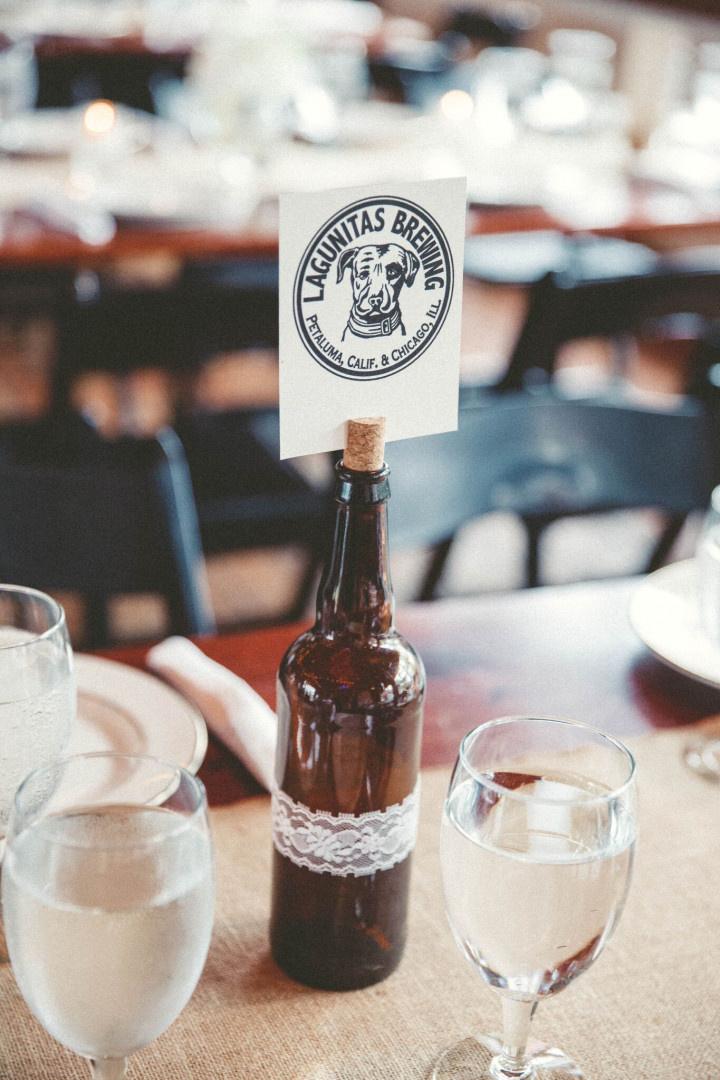 Photo: Lightbloom Photography
Table NamesWe love that this couple swapped traditional table numbers in favor of naming all the breweries they've visited together.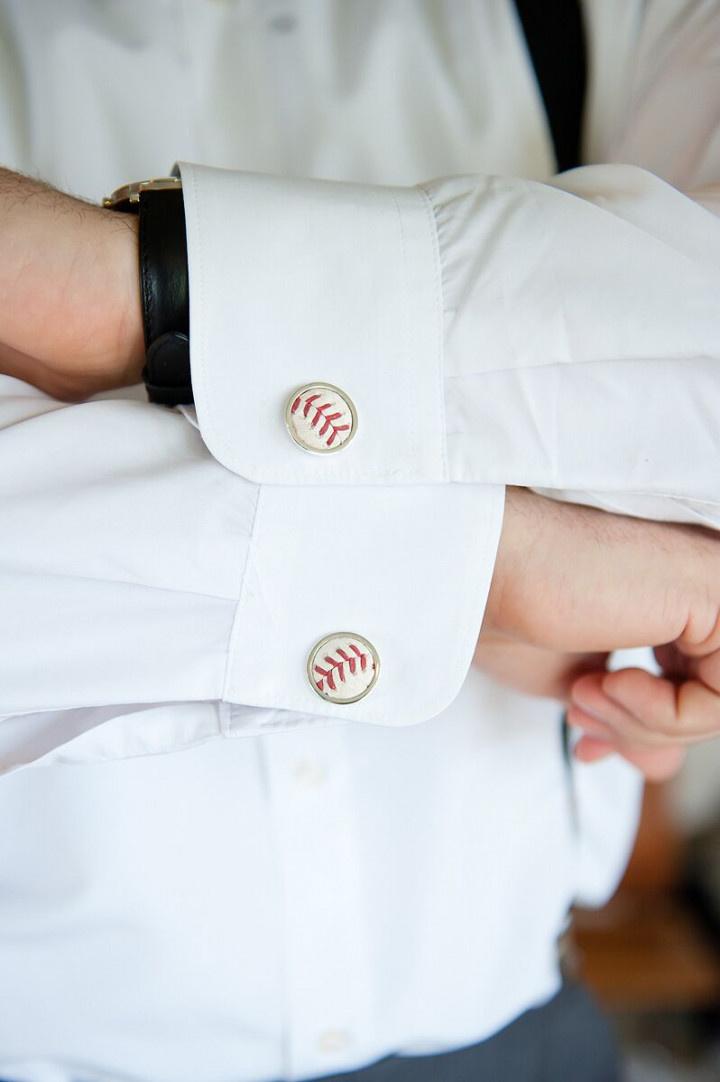 Cufflinks and JewelryIf you're looking to add a subtle touch of personality to your wedding day attire, wear cufflinks or pieces of jewelry that reflect something you love!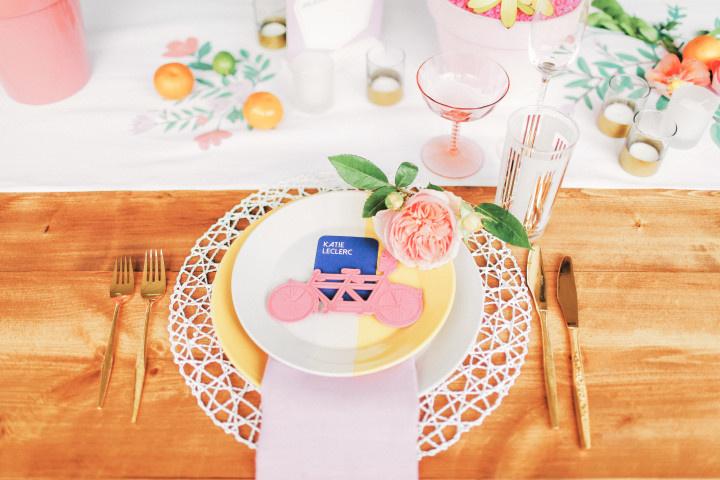 Photo: Gideon Photography
Place SettingsAdd a touch of personality to your place settings with cards or other decorative accents inspired by your hobbies. This couple loves biking and playing Cards Against Humanity!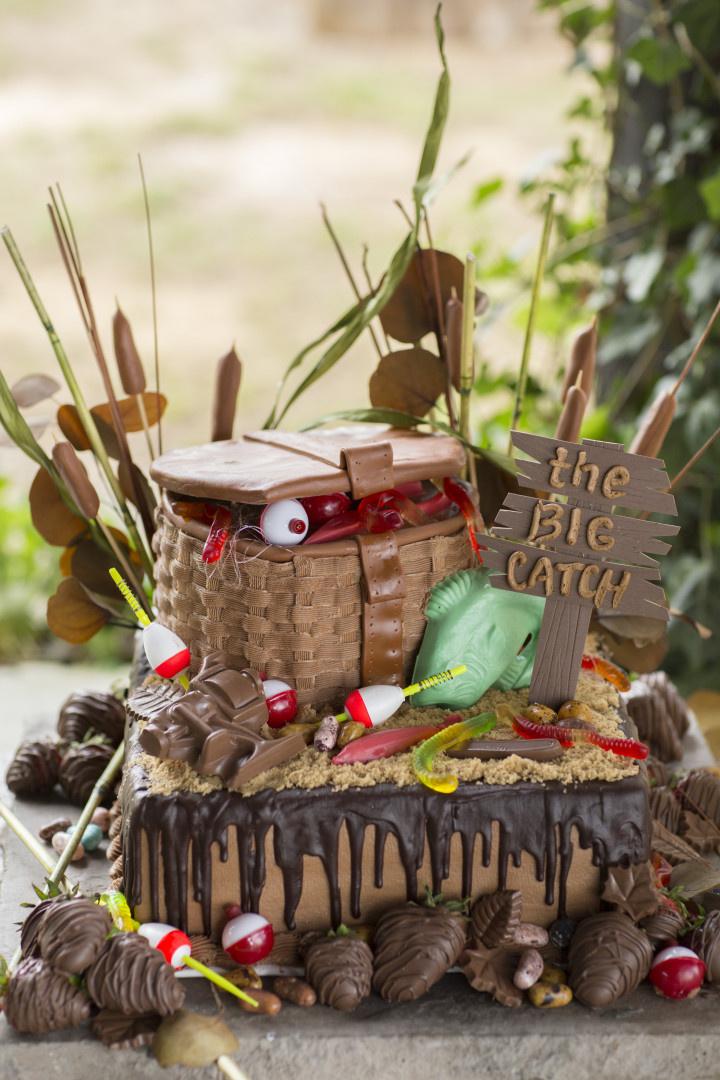 Photo: Mandy Owens Wedding Photography
CakePick a topic that you and your S.O. love, and then let your baker work their magic. If you don't want a themed cake to be the main attraction, consider serving it as a groom's cake or as a late-night surprise for your guests.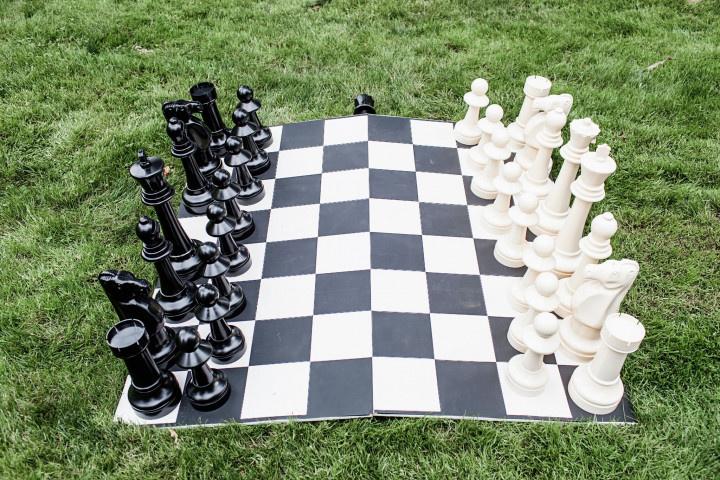 Photo: Ben B. Photography
During Cocktail HourIf you have a favorite game or activity (such as chess), have your guests give it a try during cocktail hour. Not only will it serve as entertainment, but you might even help one of your guests find a new interest!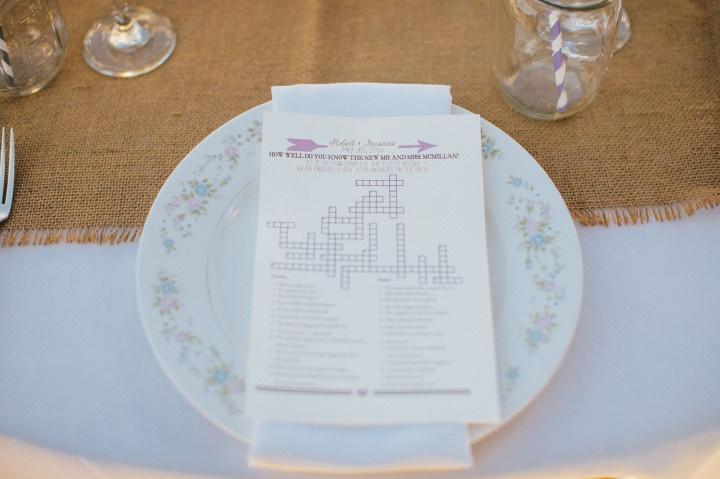 Photo: Zelo Photography
At the ReceptionDo you and your S.O. love playing crossword puzzles? Create a special one for your wedding! Trivia questionnaires and word searches are fun options, too!