21 Romantic Wedding Theme Ideas for a Storybook-Inspired Day
Your wedding day is going to be filled with swoon-worthy moments no matter what, but these romantic wedding theme ideas will truly make it feel like your very own fairy tale.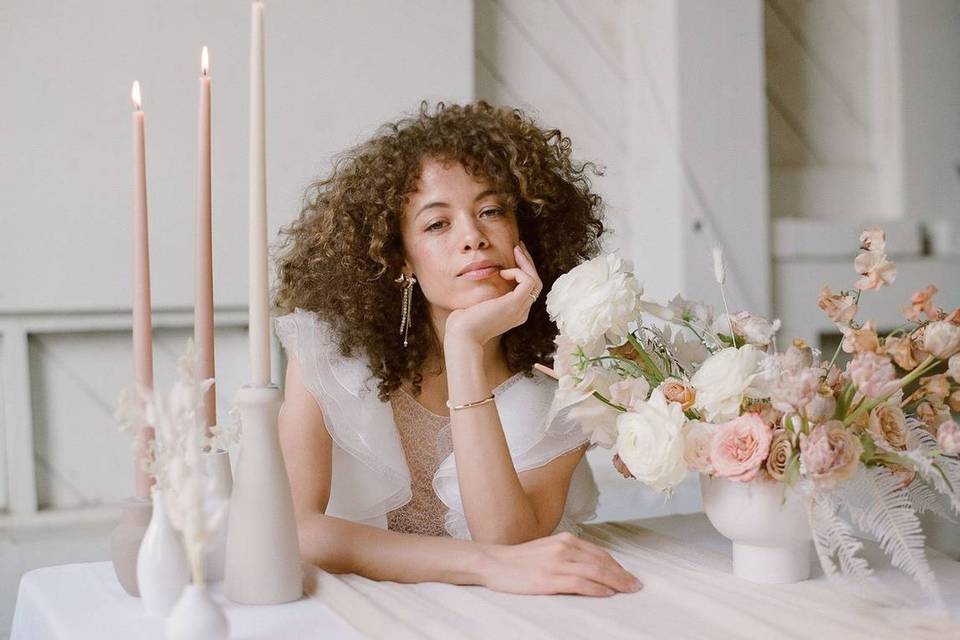 Wedding trends come and go, and the romantic wedding theme is one that will never go out of style—but what exactly is it? While the word "romantic" can apply to all sorts of different things (wedding-related or not), it has a very specific meaning in terms of wedding style, and we're getting into the nitty gritty of it here. For starters, think lots of candles, twinkling chandeliers, flower petals, and anything else that will create an enchanting, fairy tale-inspired setup at your wedding ceremony and reception.
What is a romantic wedding theme?
Romantic wedding decor is all about creating an atmosphere that reminds you of a classic fairy tale, like Cinderella or Beauty and the Beast. Some of the most popular wedding decorations for a romantic wedding theme are details like candles and candelabras, chandeliers, lush floral design, swooping calligraphy, twinkle lights, and greenery. While the romantic wedding theme generally leans more formal, it's also easy to adapt for a modern wedding or rustic wedding by adding certain elements—for example, you can incorporate sleek acrylic signs to give the decor a contemporary, minimalist spin, or use wooden details to achieve a woodland wedding vibe.
What are good colors for a romantic wedding theme?
Pastels like blush, lilac, and powder blue are some of the most popular colors for this wedding style. These understated hues are inherently elegant and will give your decor a garden-inspired aesthetic, plus they're a great base for adding metallics, like silver, brass, or rose gold to your color palette. If you're not into pastel wedding colors, bright red and fuchsia will also give your wedding decor a romantic look (think Valentine's Day!). With these vibrant tones, it's important to keep the decor polished and classic to balance out the bold color palette. A third option is using moody wedding colors, like mauve, plum, and terracotta orange. These unexpected colors will give your romantic wedding theme an edgy look.
Romantic Wedding Theme Decor Ideas
We may be biased, but in our opinion, one of the most exciting parts of the wedding planning process is browsing wedding inspiration and saving your favorite ideas for your big day. We hope these romantic wedding ideas will help you get the ball rolling.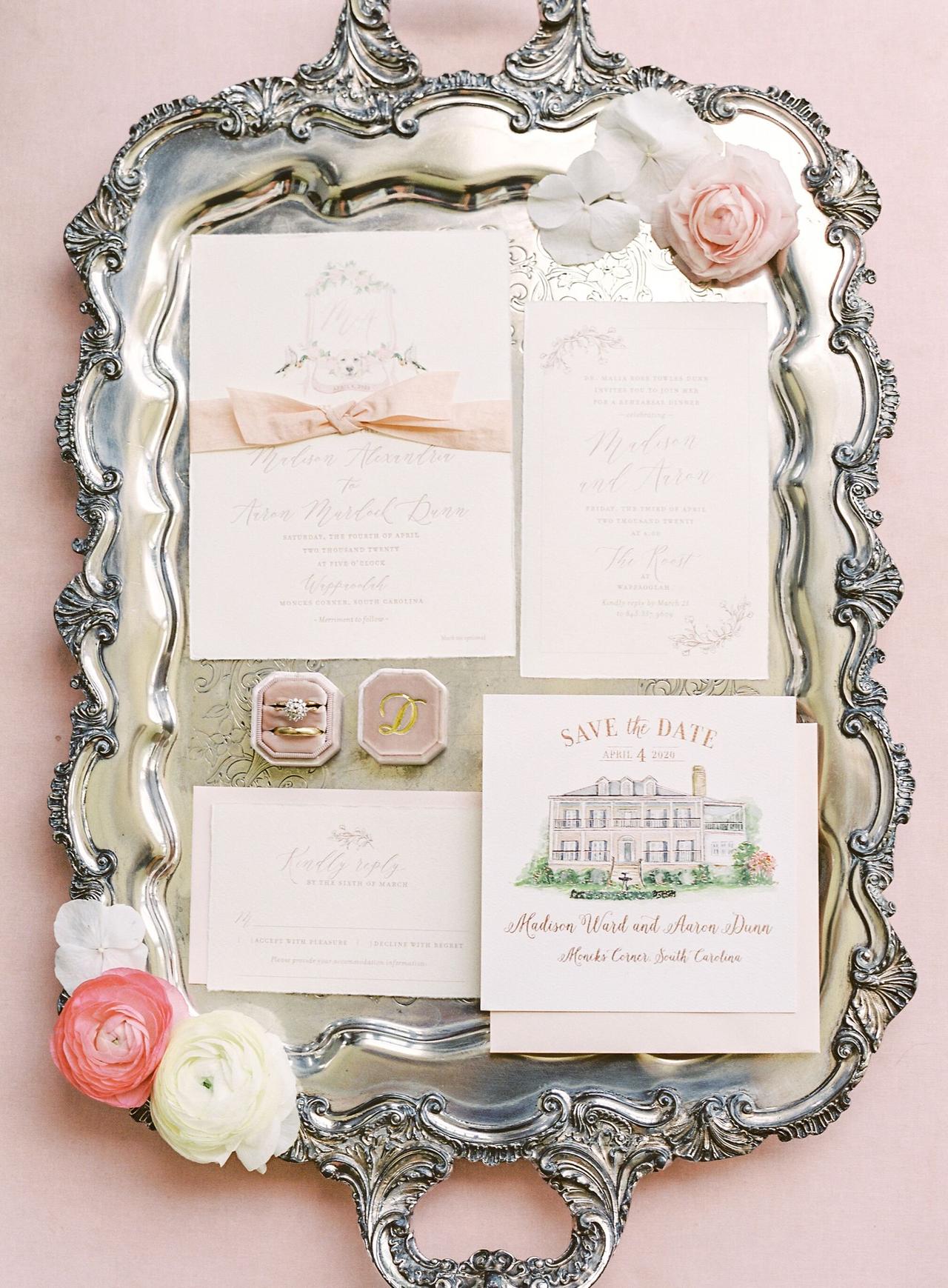 Watercolor wedding invitations
We recommend erring on the side of traditional when it comes to the invitations and paper goods for your romantic wedding theme. Timeless details, like handwritten calligraphy, custom wedding crests, and watercolor venue illustrations will all bring a sense of grandeur to your stationery suite.
Lace bridal shoes
Accessorize with classic white heels for a wedding ensemble that's chic. These sheer lace booties are a perfect example of how to combine traditional style with fashion-forward flair.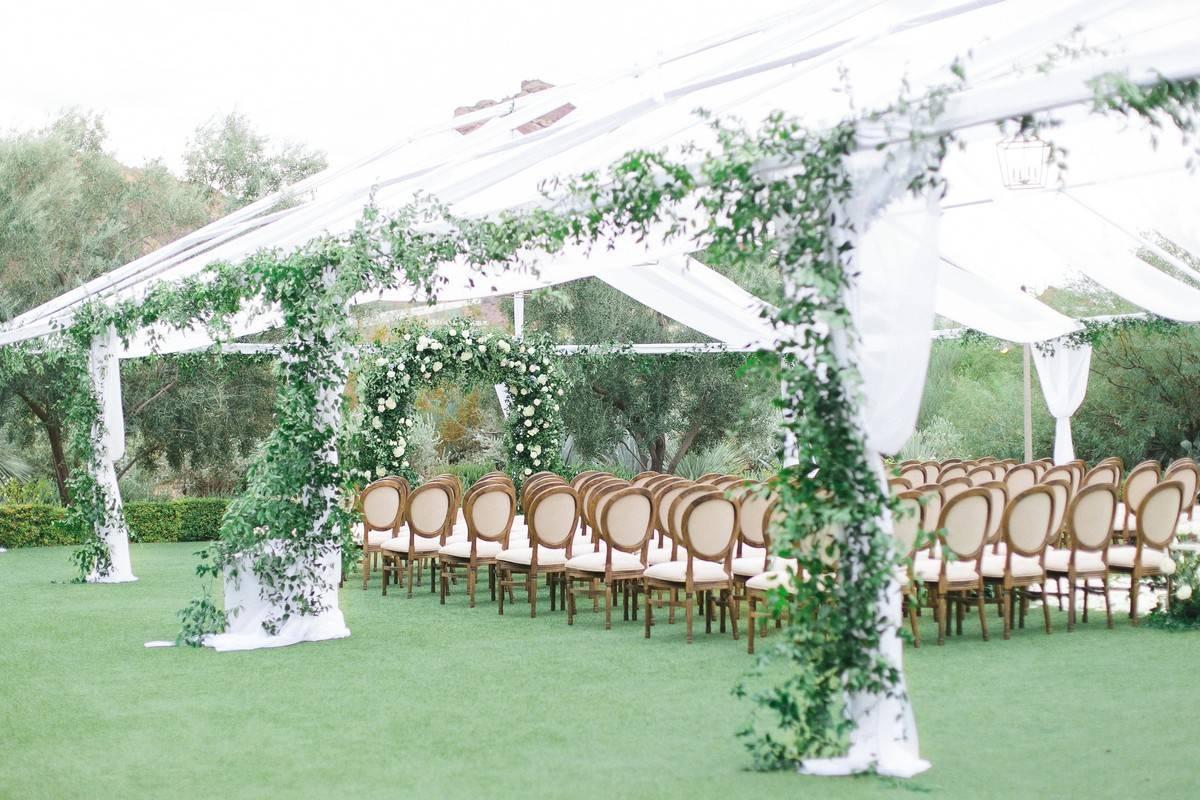 Garden-inspired wedding venue
A garden in bloom is a dreamy setting for your romantic wedding theme. If you can't get married in an actual garden—or if your wedding is taking place during the off-season—you can recreate the garden atmosphere by decorating your tent or venue with floral columns, arches, and greenery garlands.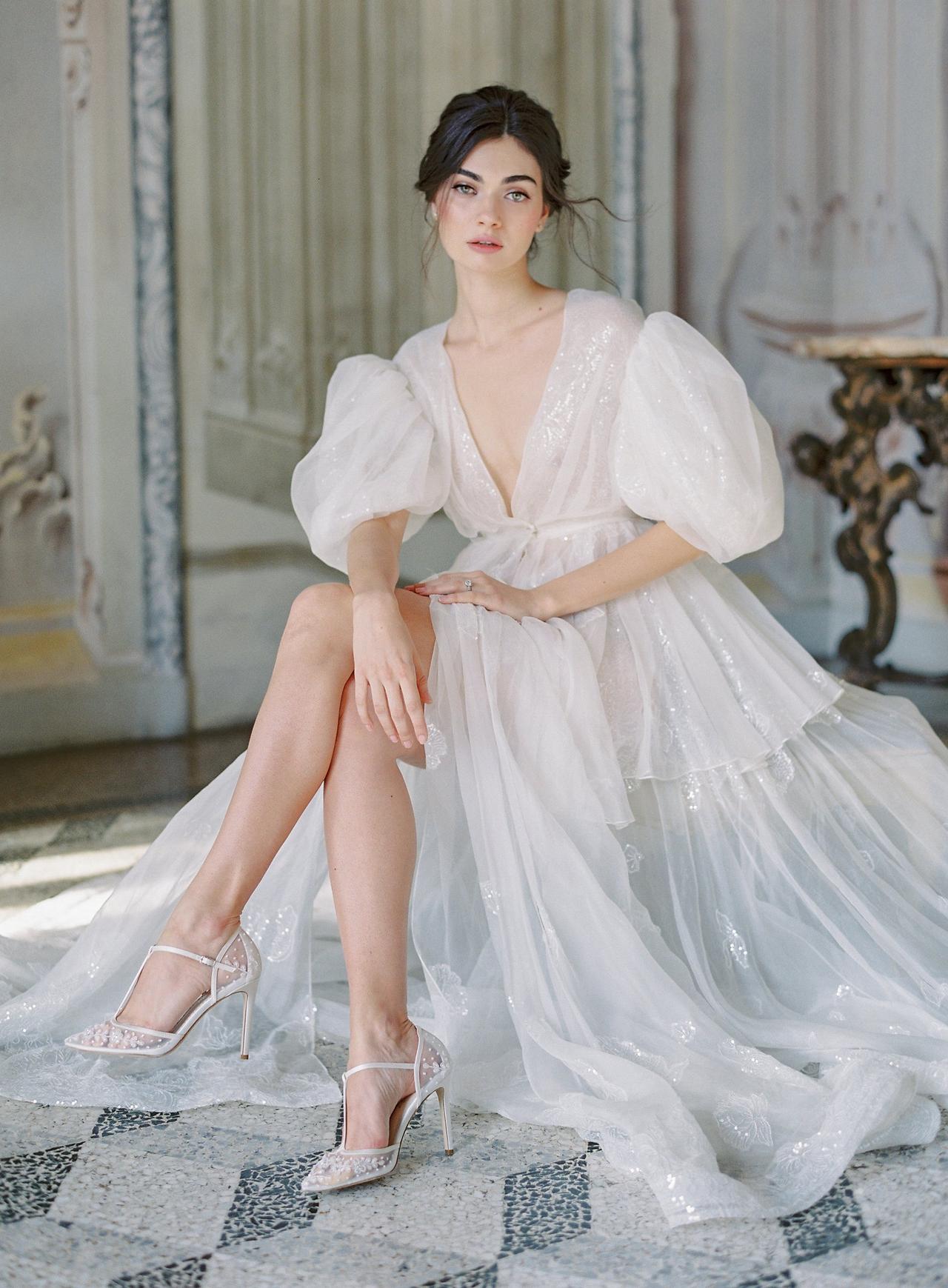 Tulle wedding dress
Channel your inner fairy tale princess by wearing a tulle ball gown for the big day. Details like sequins, beading, floral appliqués, and puff sleeves will all add to the romantic feel of your dress.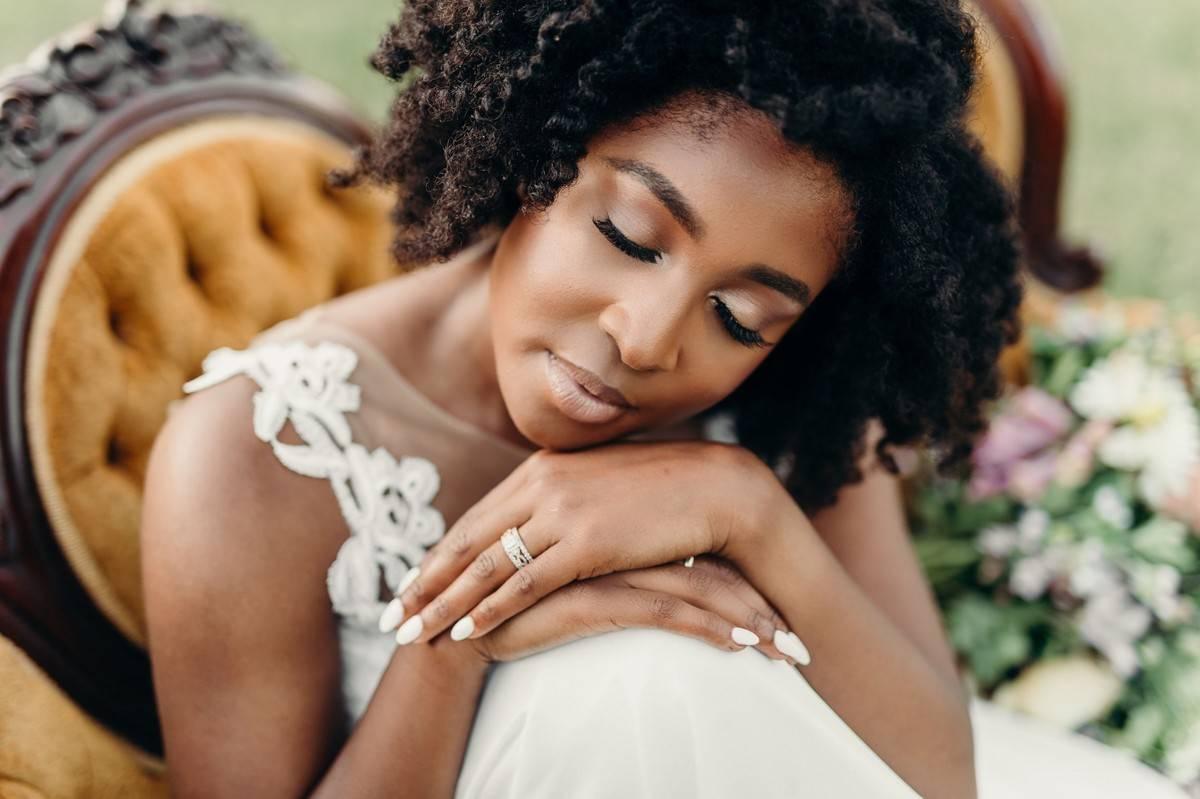 Iridescent bridal makeup
Amp up your everyday makeup look by adding metallic eyeshadow and shimmery highlighter to create an angelic effect for the wedding. Finish with false lashes or extensions to bring a bit of drama to your eyes and make them pop in photos!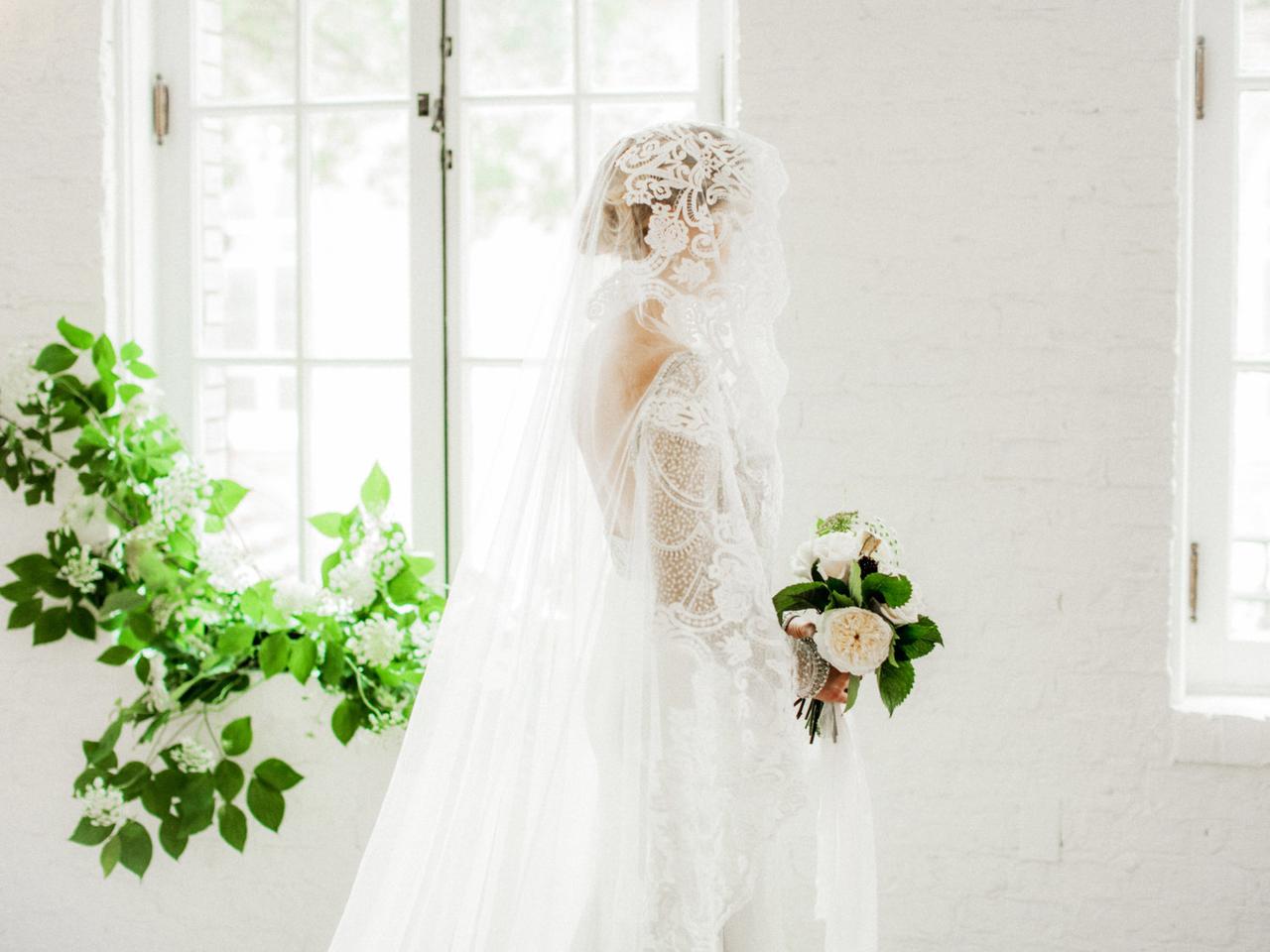 Long wedding veil
When it comes to wedding accessories, there's nothing more classic and iconic than the veil. For the biggest "wow" moment, choose a longer veil length, like the chapel or cathedral-length veil.
Silk hair bow
Veils not your thing? We love pretty bows as an alternative hair accessory for your romantic wedding theme. They add a touch of whimsy to a ponytail or half-up wedding hairstyle.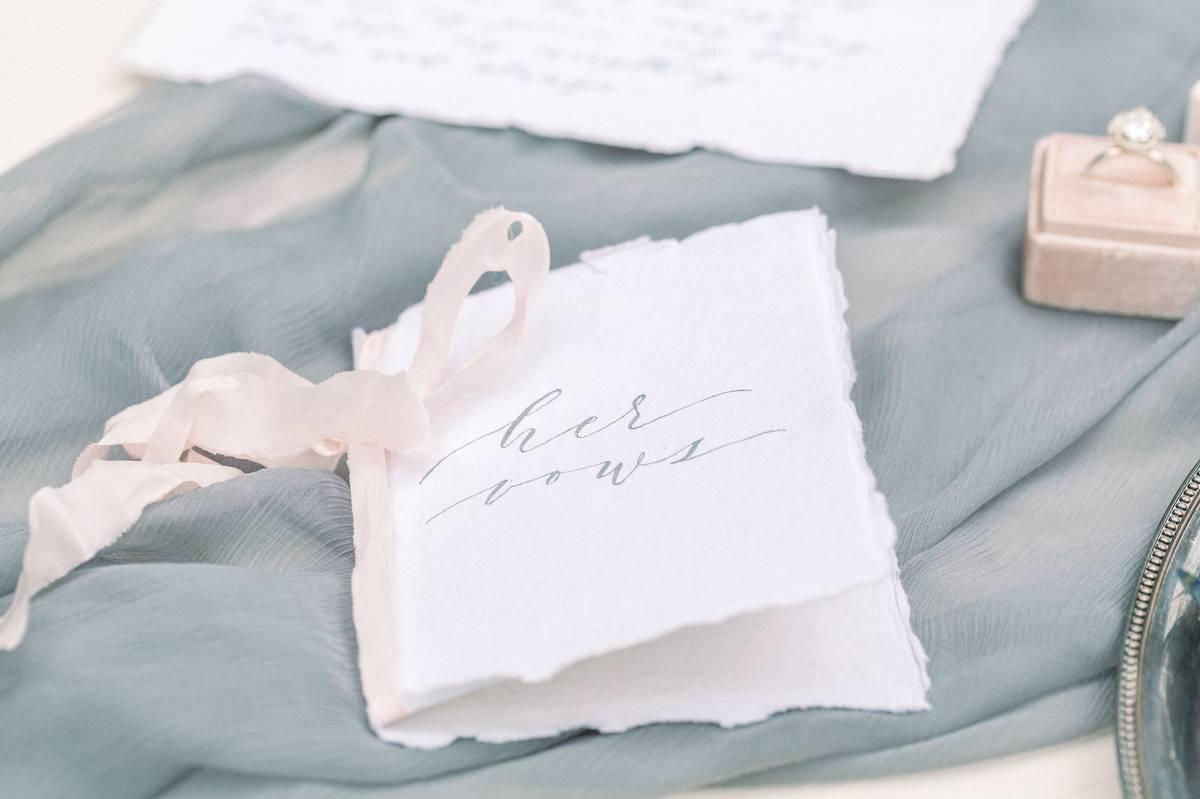 Wedding vow books
If you're writing your own vows, formal vow books are a small but decorative touch you can incorporate into your special day. Compared to a scrap piece of paper (or your phone screen), they'll appear much more timeless and elegant in wedding photos.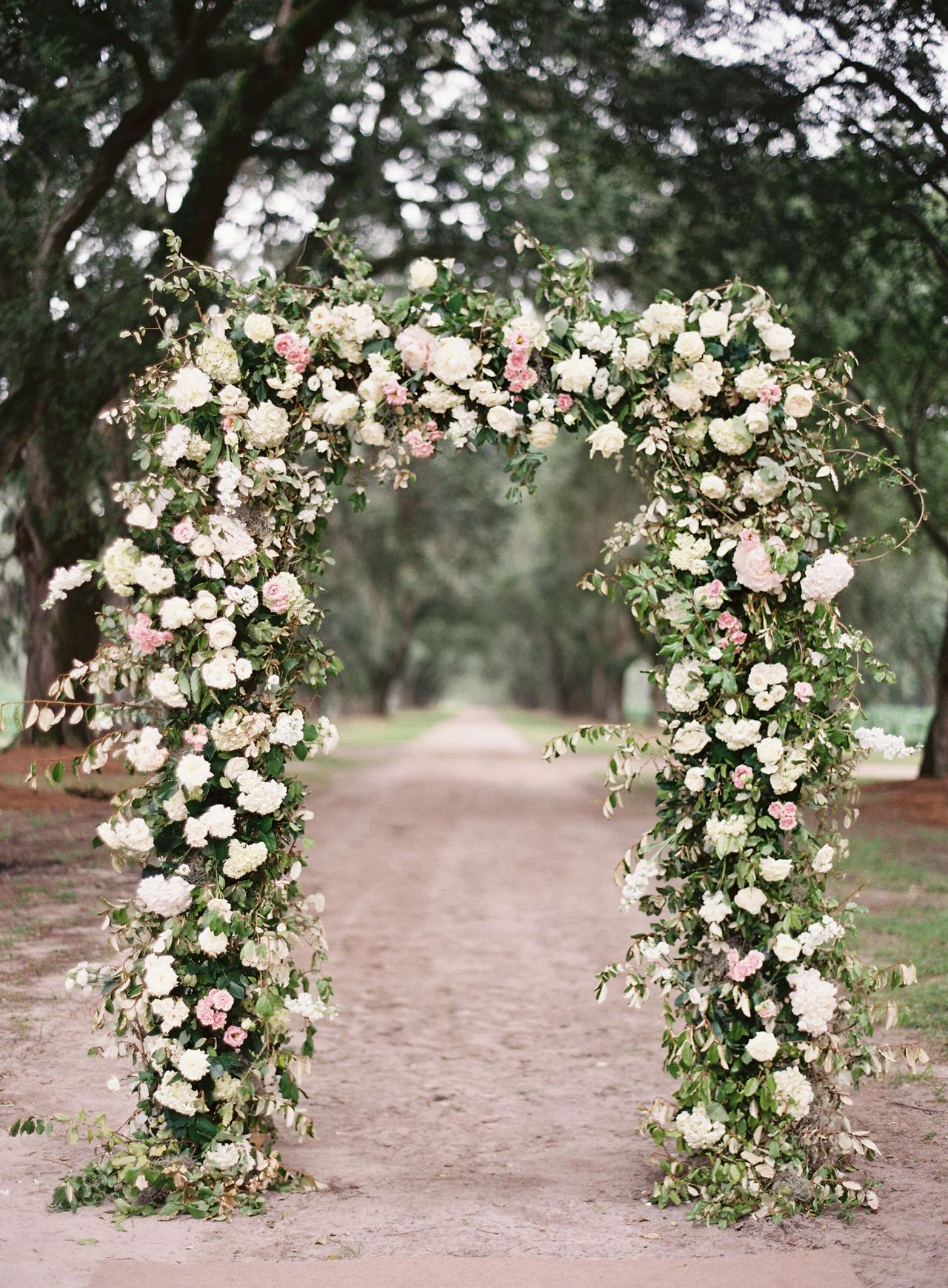 Floral wedding ceremony arch
Create a picturesque backdrop for your vows with a floral and greenery ceremony arch. This rose-covered wedding arbor looks like it was plucked right out of a storybook.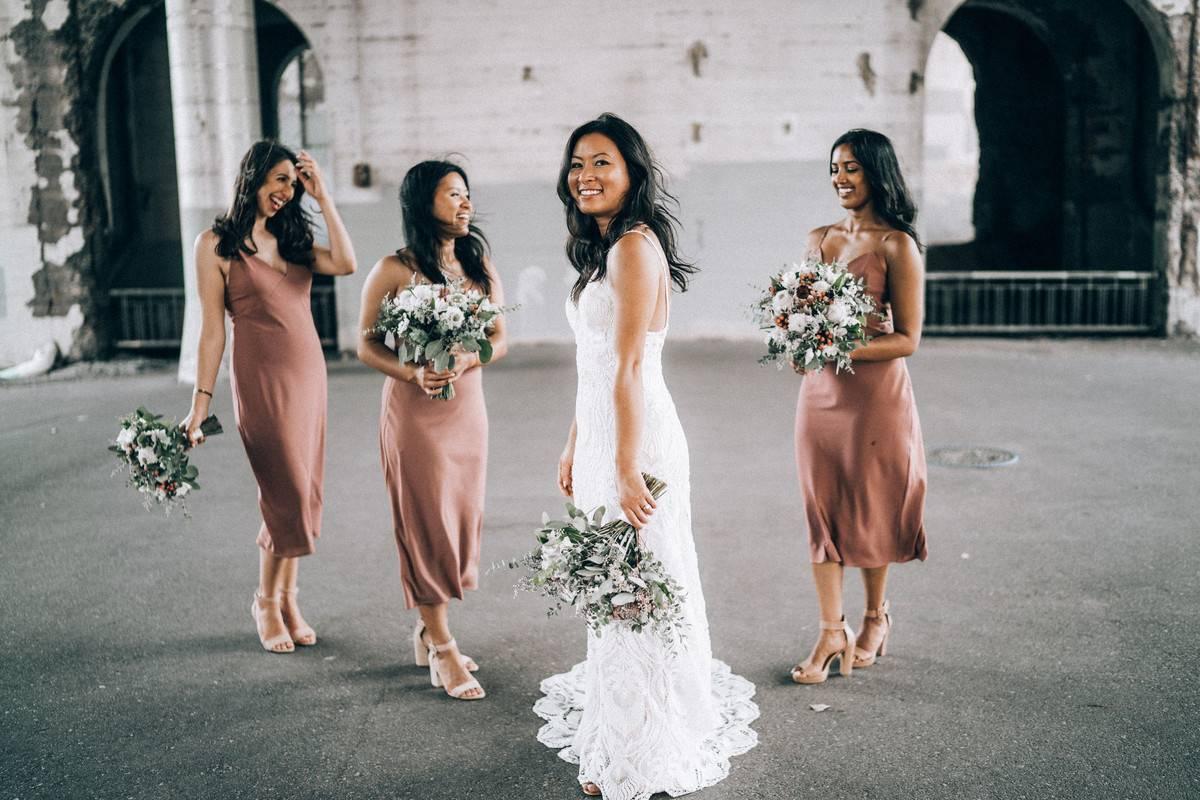 Pink bridesmaid dresses
Pink is traditionally thought of as one of the most romantic colors, and it's also one of our favorite choices for your wedding party. Blush and mauve bridesmaid dresses will fit right into your romantic wedding theme. These midi-length slip dresses will give your 'maids a modern look, while floor-length gowns are ideal for formal dress codes.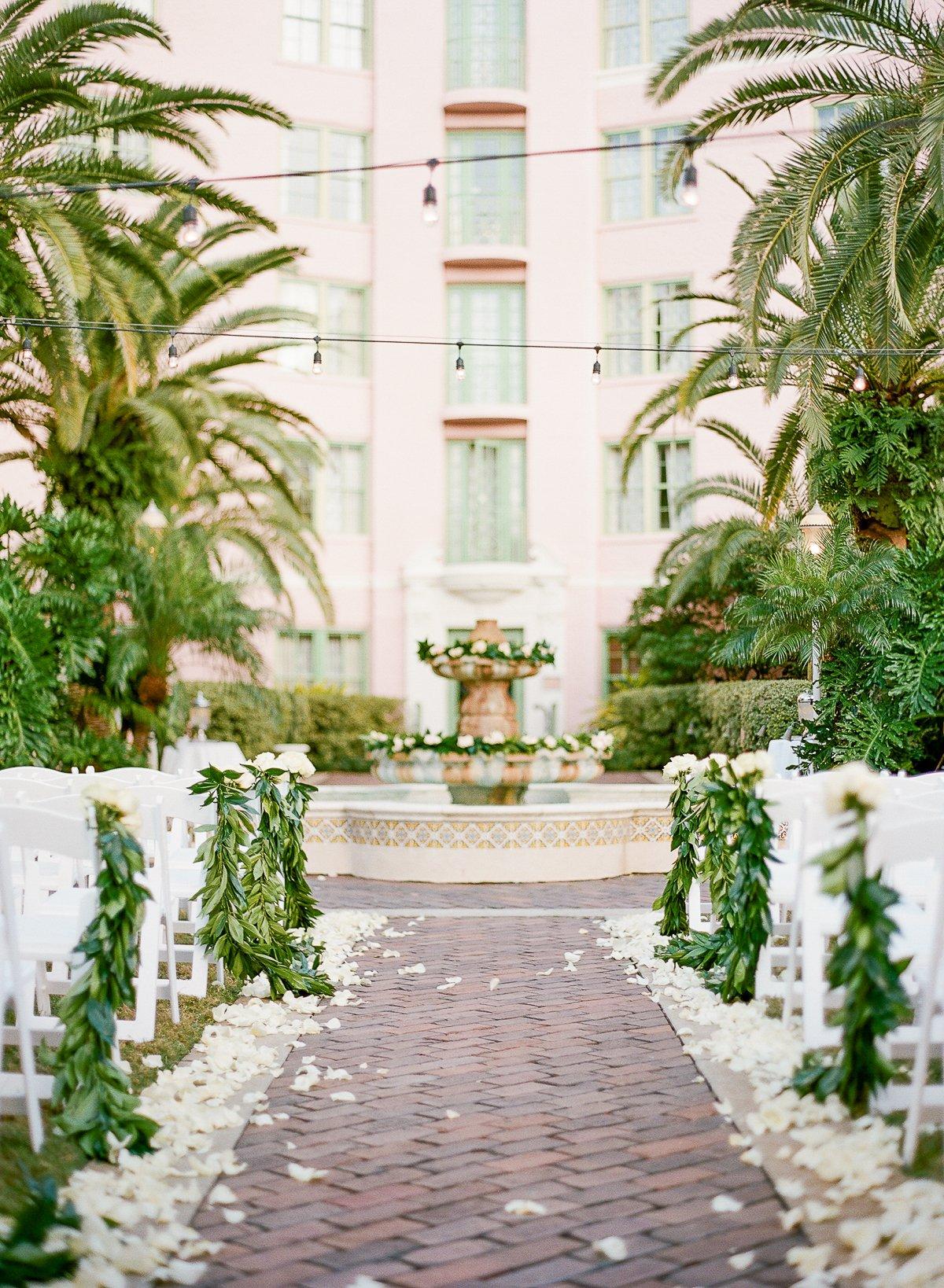 Flower petal ceremony aisle
Flower petals are a small detail that will instantly transform the look and feel of your wedding ceremony decor, whether you're having an indoor or outdoor wedding. Line your wedding aisle with white rose petals to create the effect of walking through a garden.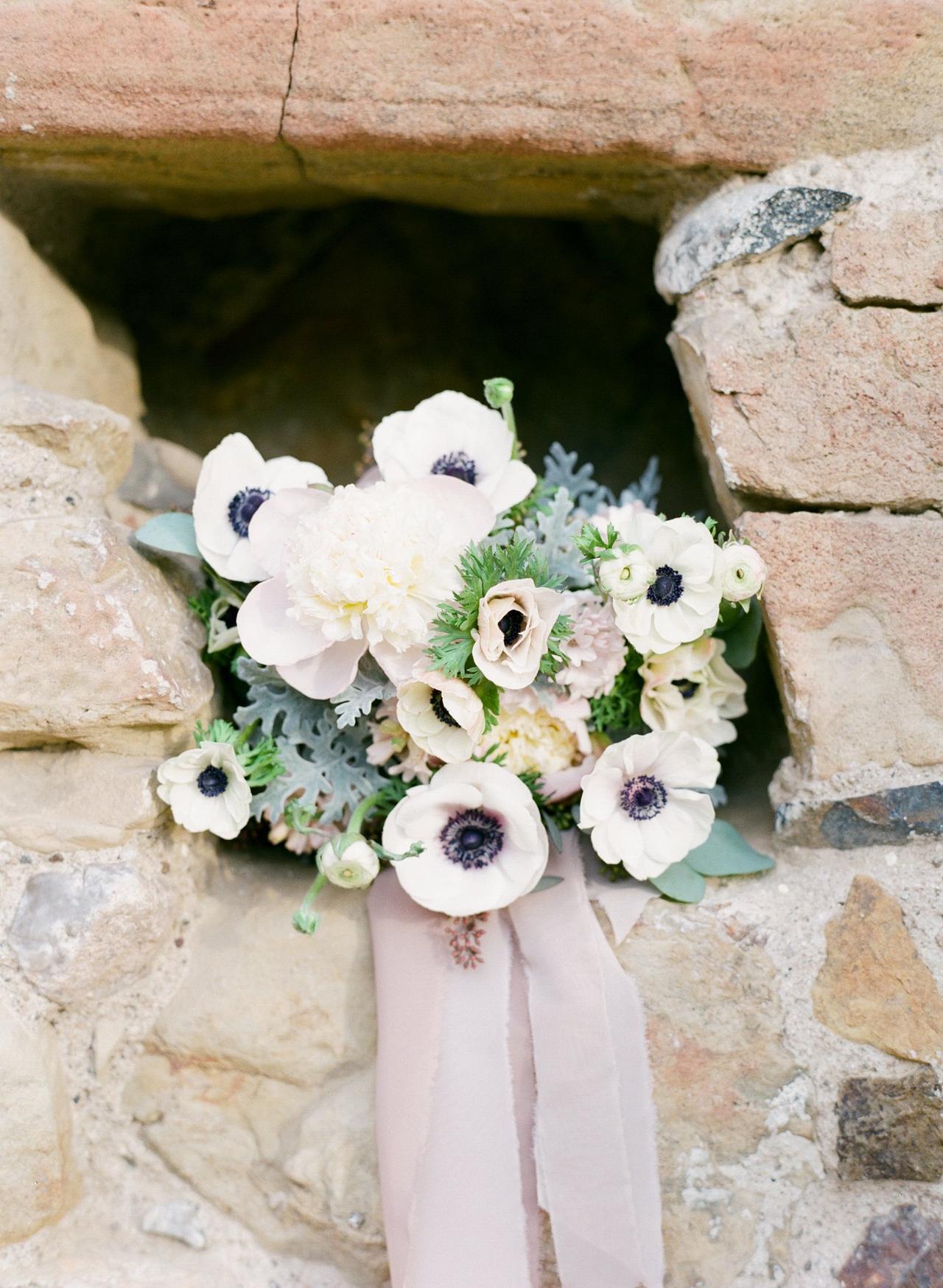 Pastel wedding bouquet
Carry a loose, garden-style wedding bouquet with pastel flowers and greenery to complete your romantic wedding look. This arrangement includes some of our favorite blooms, like peonies, anemones, ranunculus, and dusty miller, finished with a blush raw silk ribbon.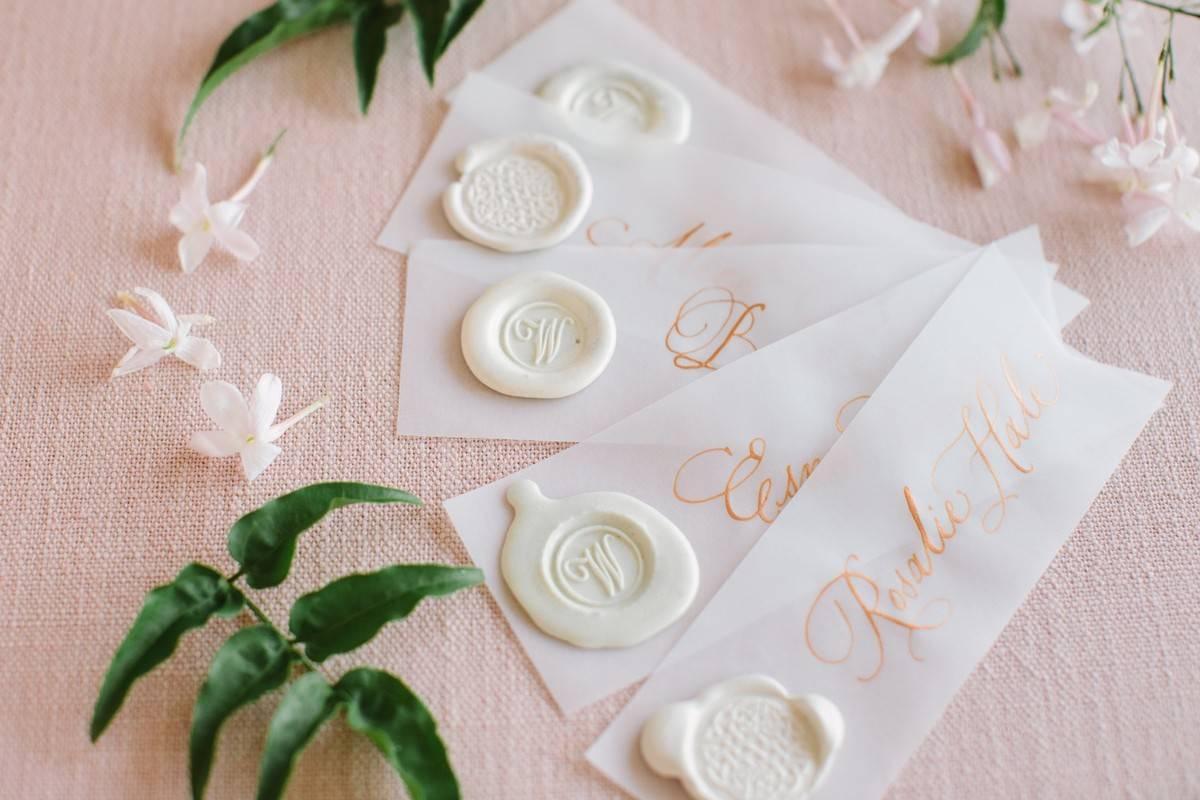 Wax seal wedding escort cards
Guide your guests to their seats in style using vellum escort cards decorated with calligraphy and wax seals.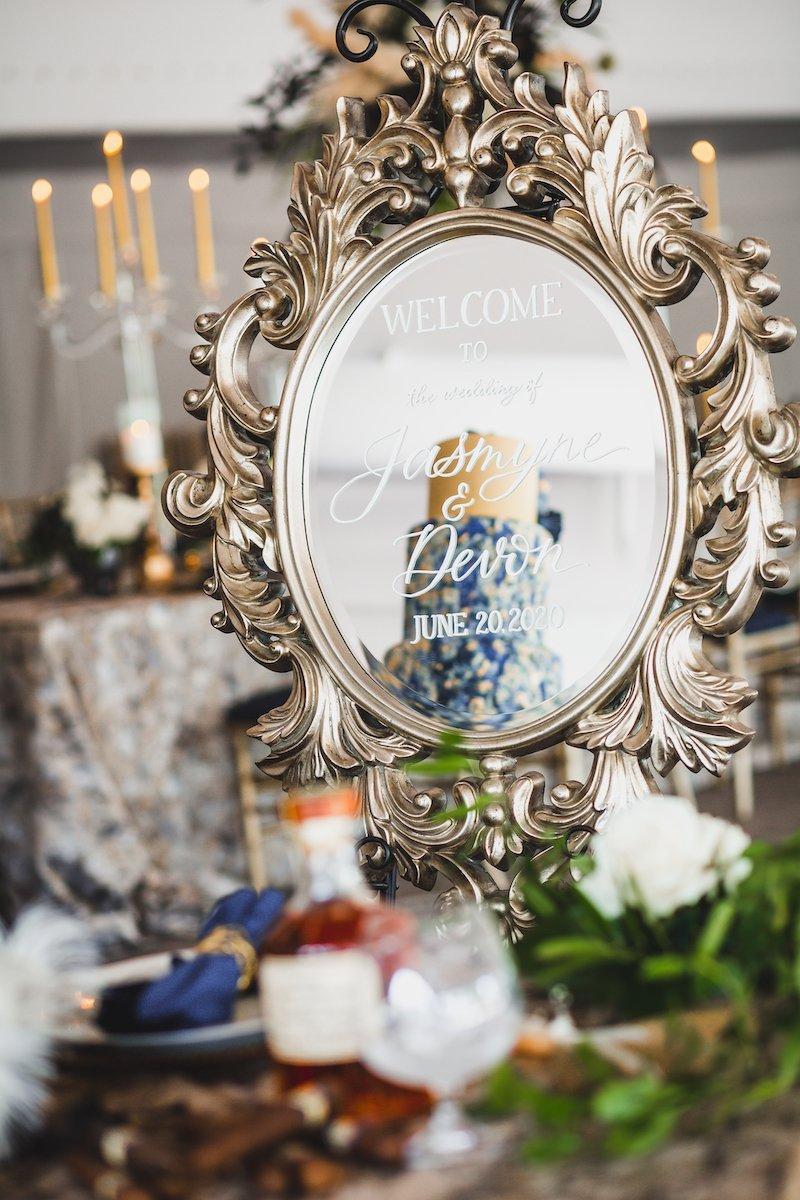 Mirror wedding signage
There's something so pretty about calligraphy and mirrors. Not only will these signs look nice while serving a purpose (like greeting guests or listing your drink selections), but they'll reflect candles and twinkle lights after dark, creating a magical vibe in your reception space.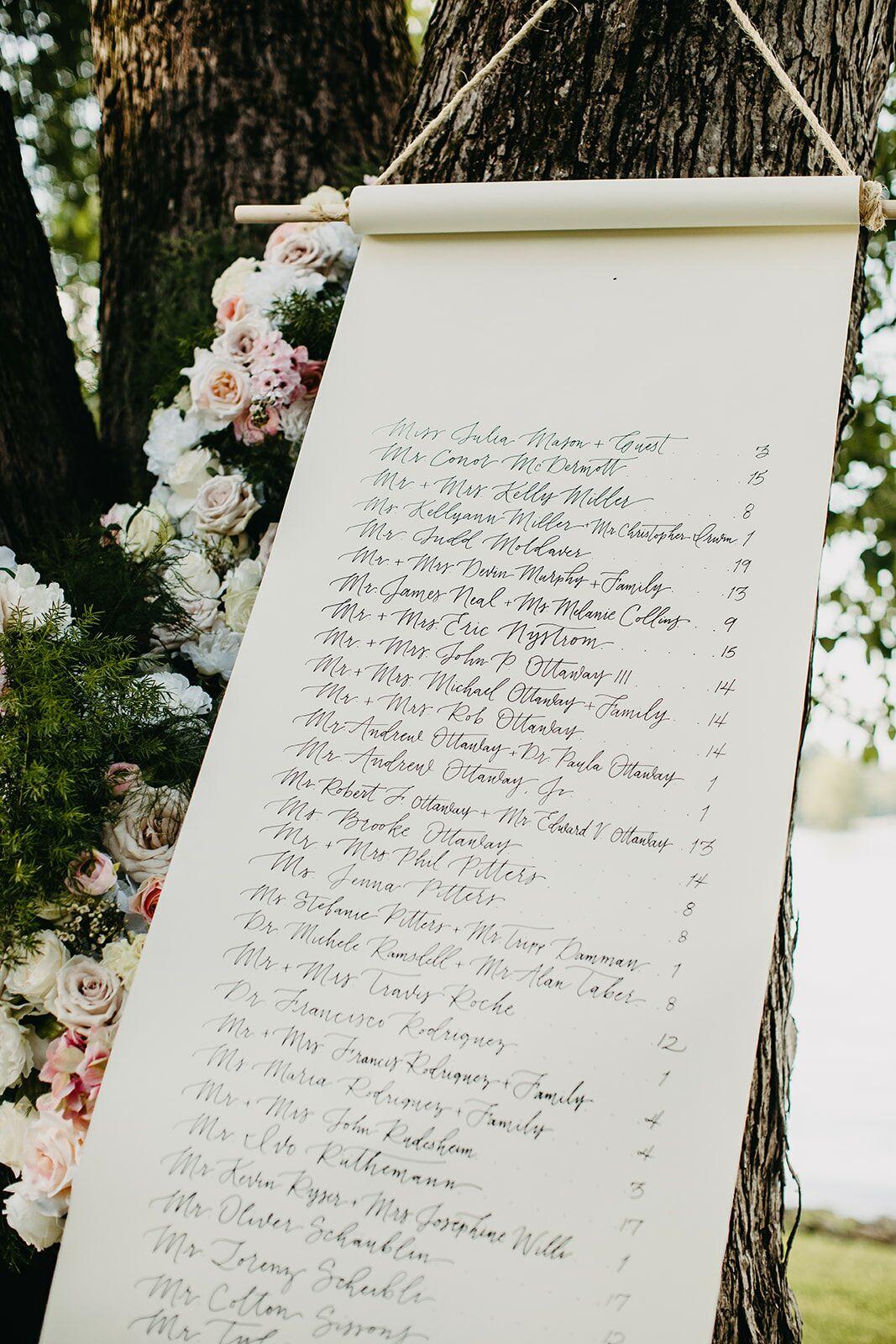 Scroll seating chart
If you're not using escort cards, we love this giant scroll-inspired wedding seating chart instead. Hire a professional wedding calligrapher to write your guests' names and table assignments in traditional hand-lettering.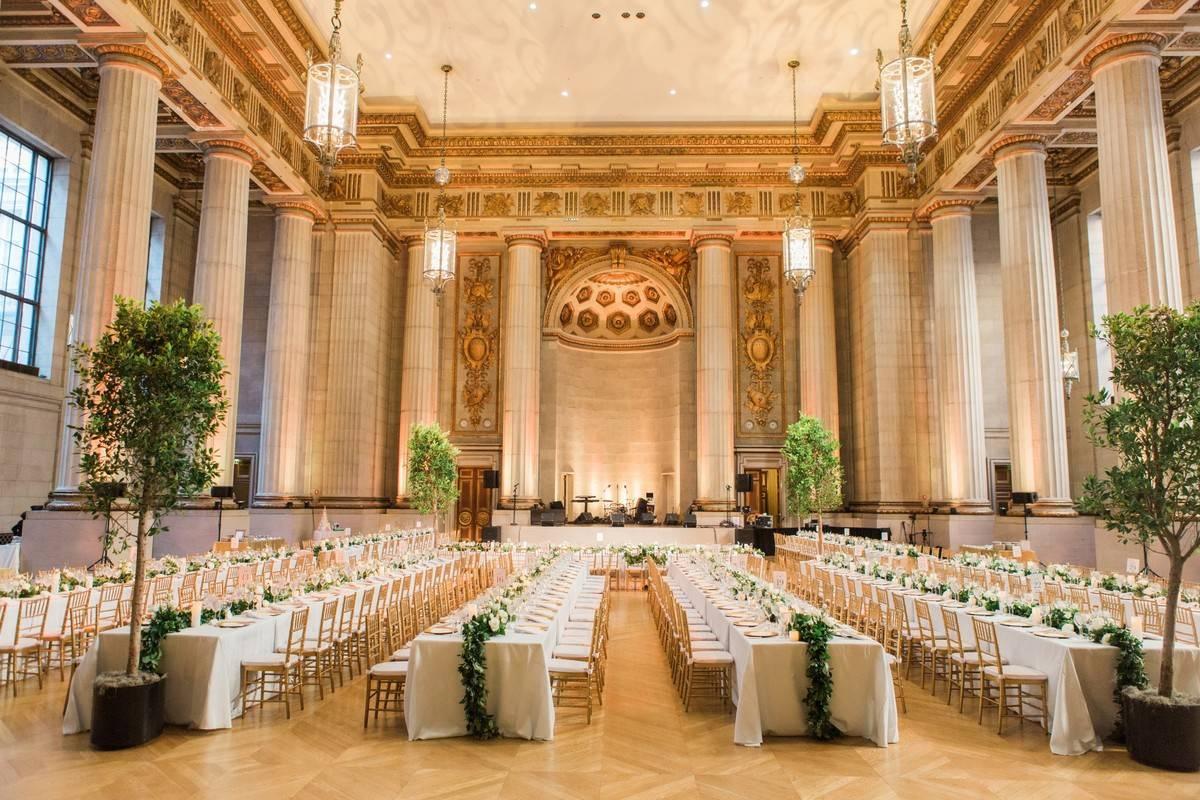 Ballroom wedding reception venue
Host your wedding reception in a grand ballroom for the ultimate fairy tale effect. With an opulent ballroom venue, you can let the existing fixtures (like chandeliers and coffered ceilings) take center stage and keep the rest of your decor minimal.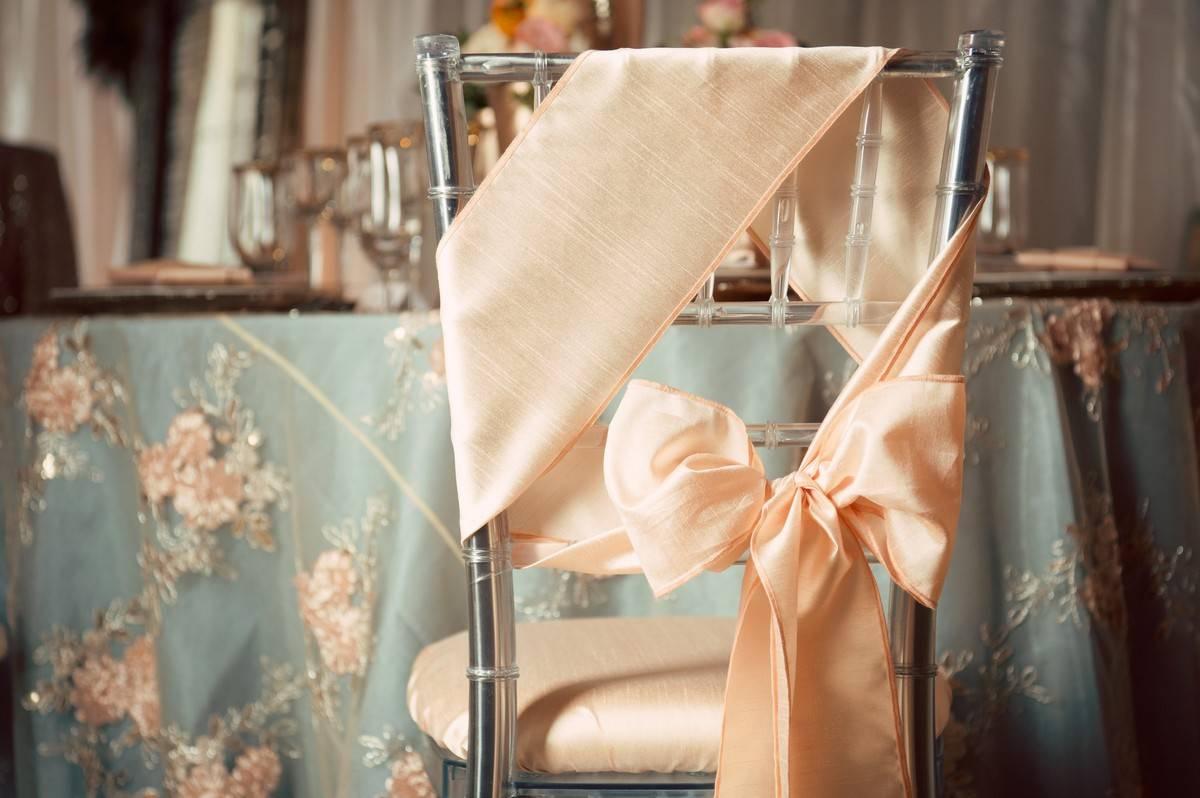 Wedding chair bows
Give your wedding chairs a decorative boost by adorning the backs with bow sashes, greenery garlands, or signage.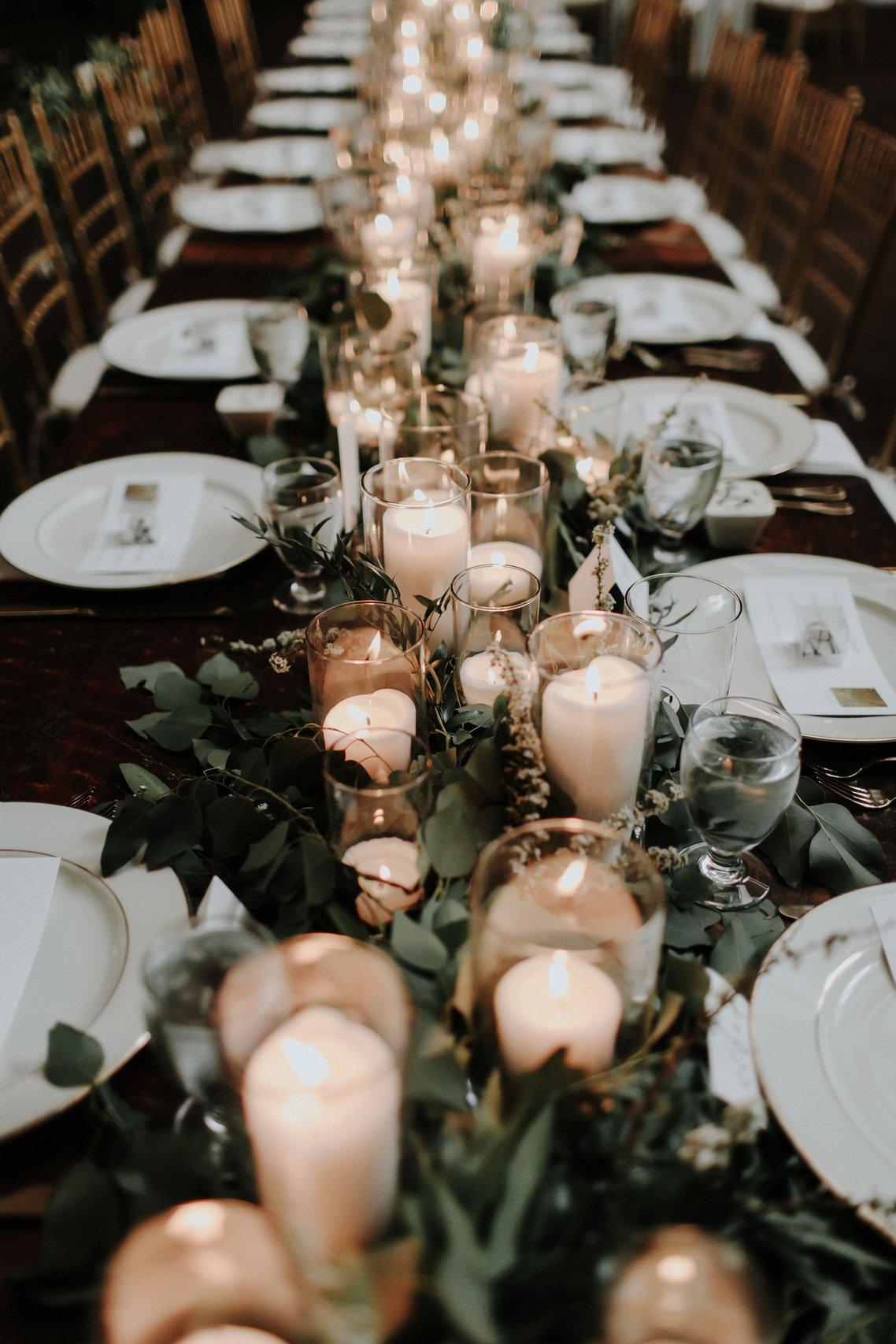 Candles and greenery wedding centerpieces
What's more romantic than eating by candlelight? Transform your wedding tablescapes and place settings by using greenery and clusters of pillar candles in varying heights.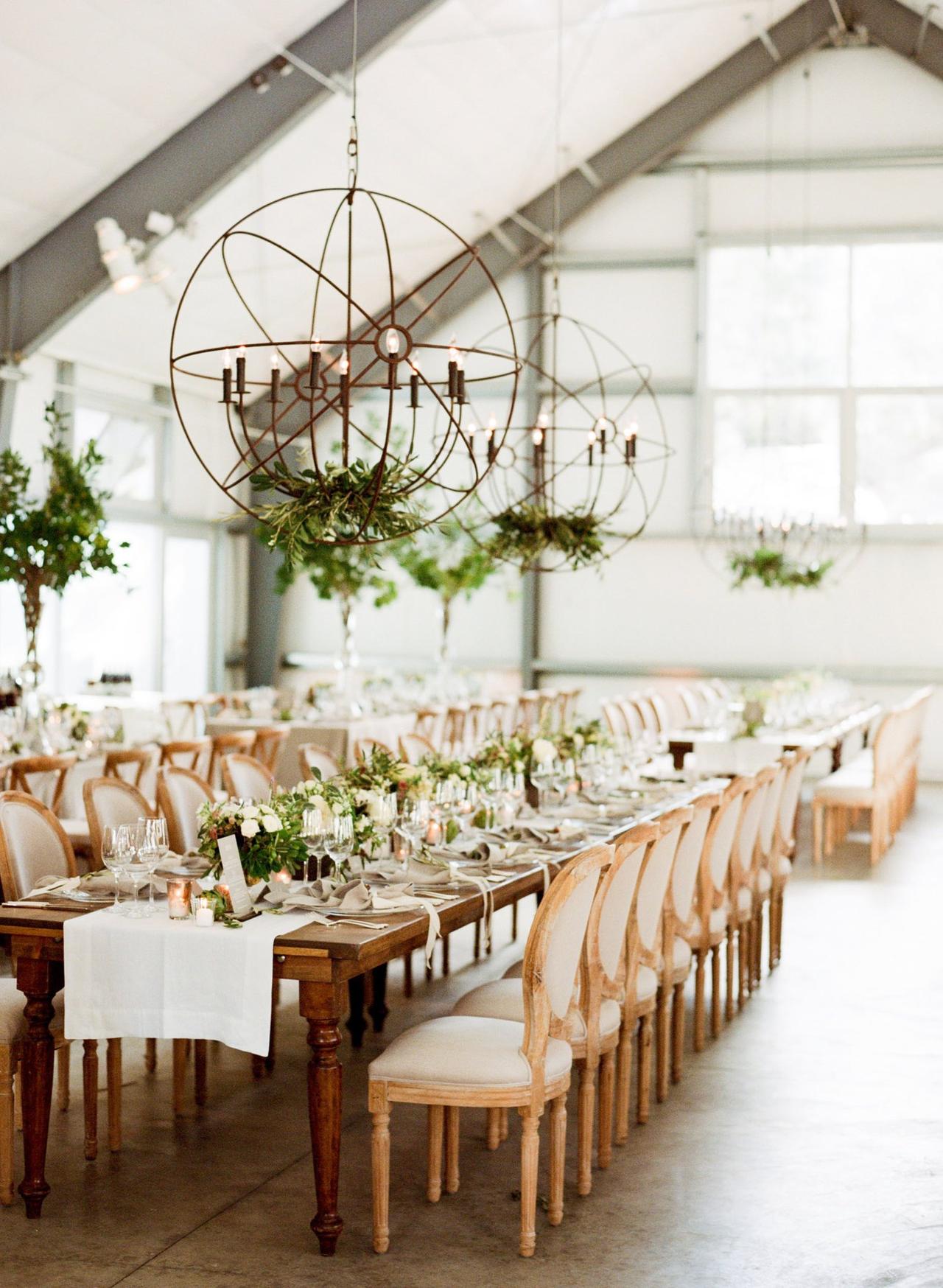 Chandeliers
When choosing your wedding venue, look for a location with glamorous decor and details, like crystal chandeliers or these rustic-inspired light fixtures. If your reception is taking place in a tent, you can add decorative lighting from event rental vendors to personalize the space.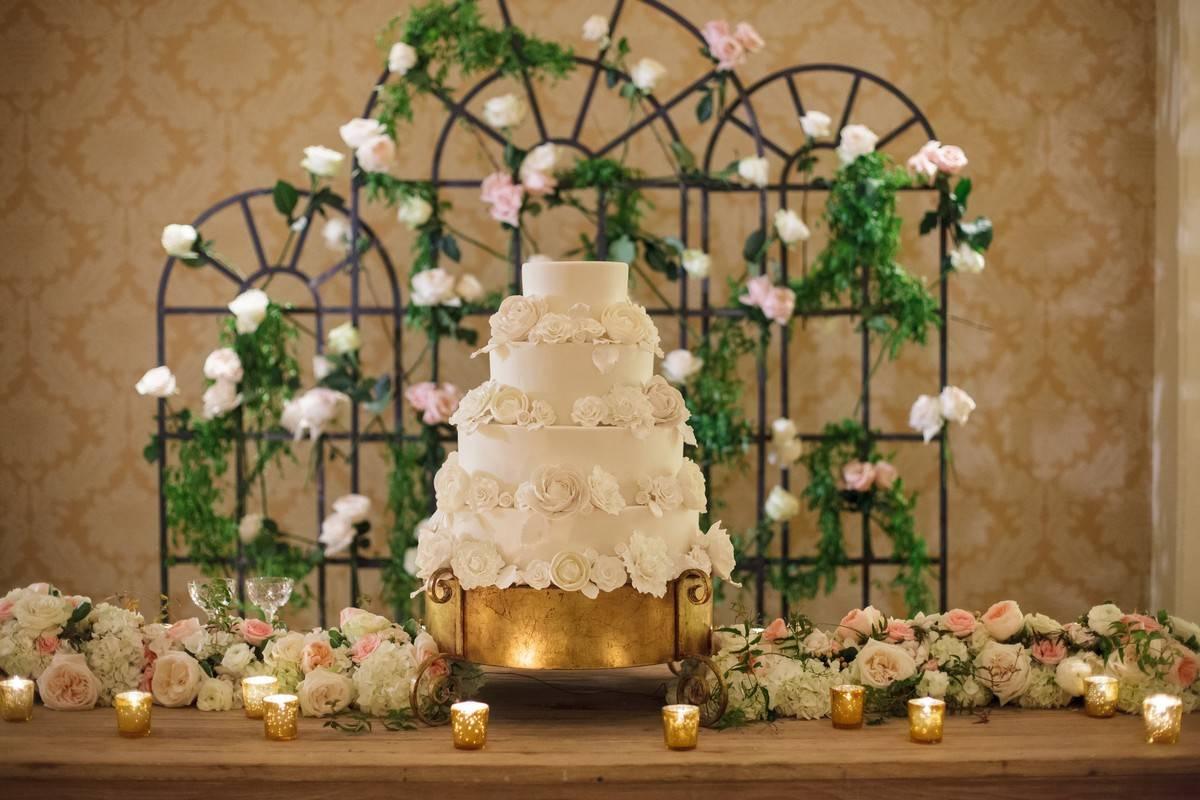 Floral wedding cake
Whether they're real or made out of sugar, flowers are a go-to cake detail for any romantic wedding theme. This all-white confection almost looks like a classical sculpture on display.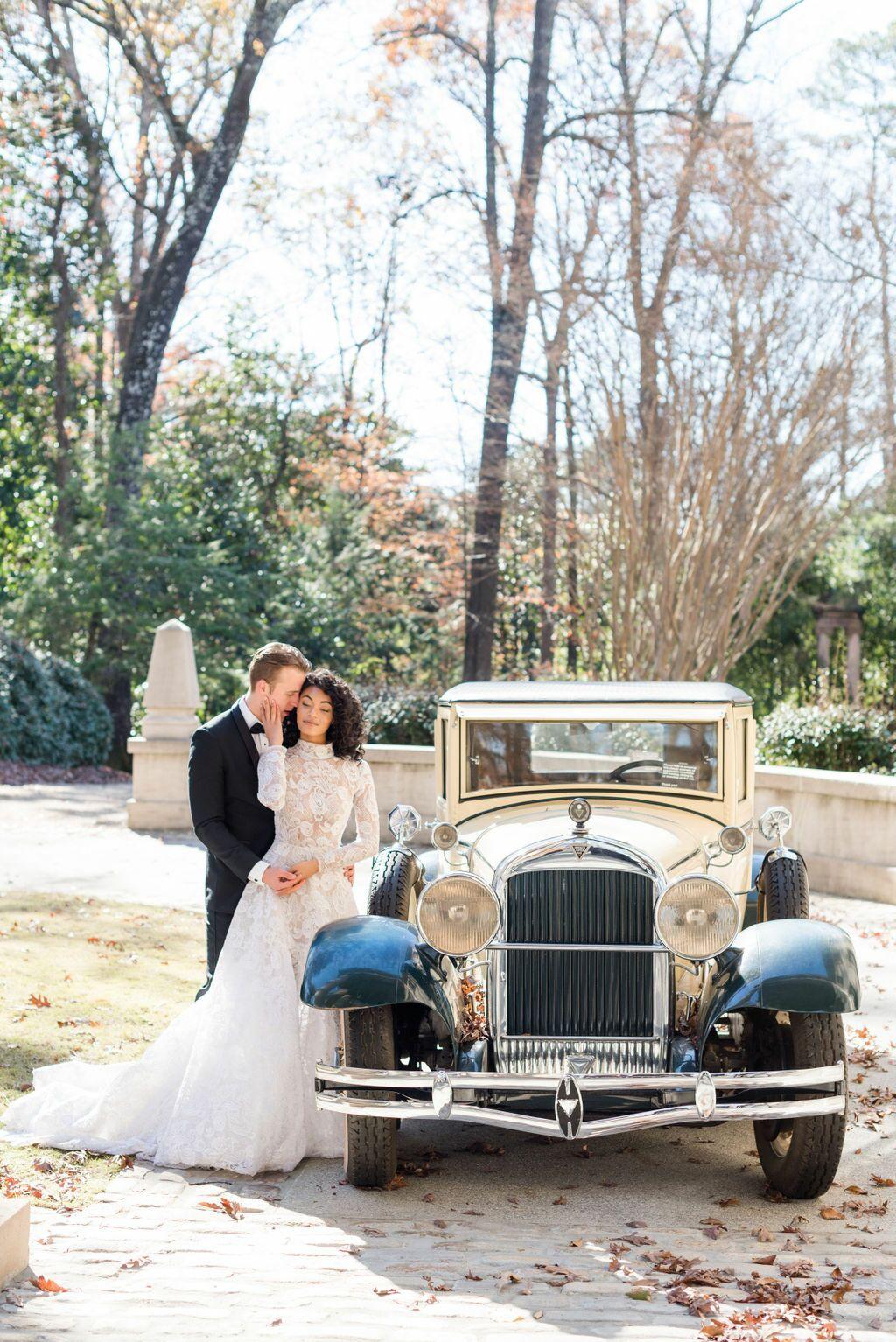 Vintage wedding car
Splurging on transportation (even if it's just for you and your partner) can be a great way to elevate the experience of your wedding day. Choose an antique car with a personal driver for the VIP treatment.