11 Wedding Veil Styles and Lengths to Know Before You Accessorize
Thinking of rocking this iconic wedding accessory? Get to know the difference between blusher, birdcage, cathedral, and other types of veils right here.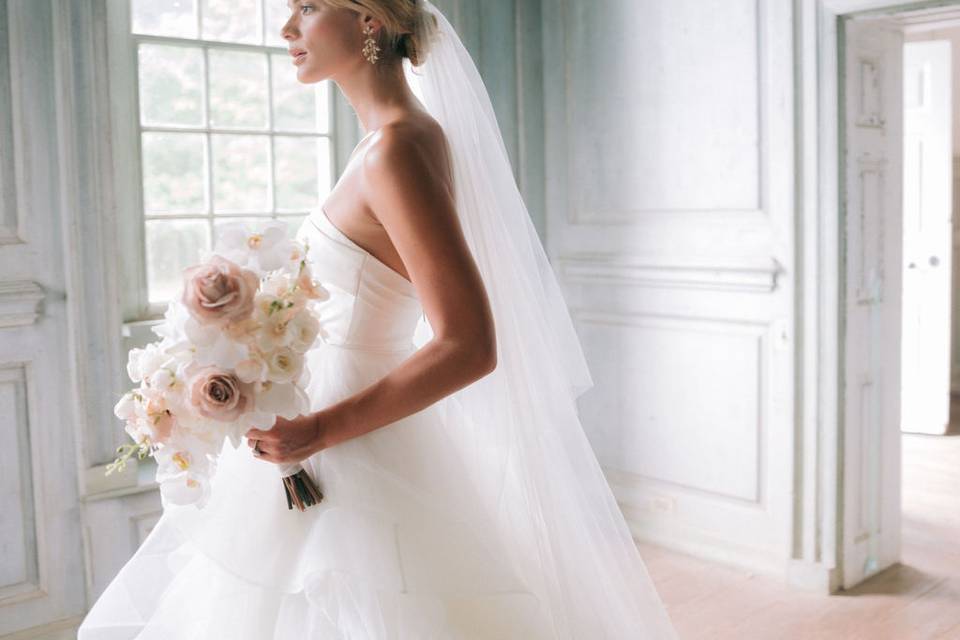 A veil is the most timeless bridal accessory of them all, but how do you choose which one is right for your wedding day look? There are thousands of different wedding veil styles and a handful of different veil lengths, but familiarizing yourself with the basics (like the wedding veil's meaning) is a good place to start. From short and sweet veils, like blushers and birdcage styles, to long, lace-trimmed cathedral veils and more unique options (hello, Juliet caps), we know there's a veil to match your style, whatever it may be.
Here's everything you need to know about wedding veil styles and lengths so you can choose the right look for your big day.
Birdcage wedding veil
What it is: A short veil that covers just your forehead and the top half of your face. Birdcage wedding veils are usually made of stiff netting or mesh to create structure. They're typically fastened to pillbox hats, headbands, or hair combs.
Works best with: A birdcage wedding veil is ideal for creating a vintage bridal look, especially if you're wearing a lace gown, tea-length dress, or a mod '60s-style minidress.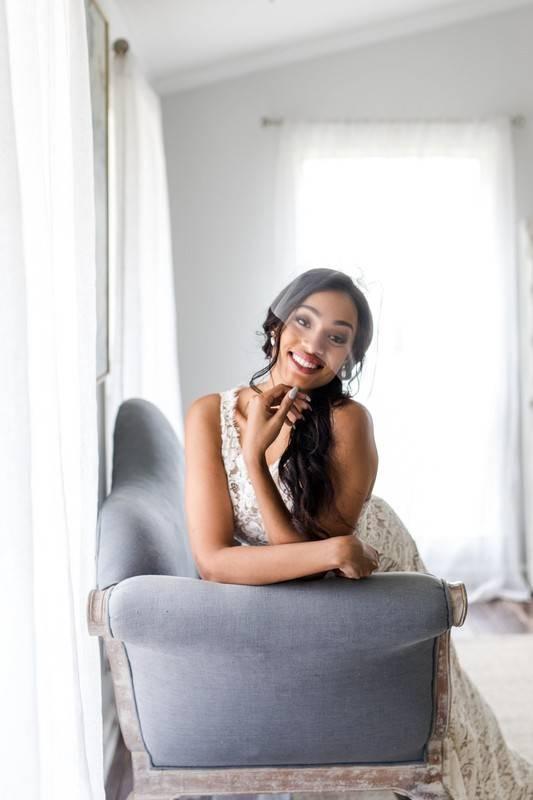 Blusher veil
What it is: A short, thin veil, typically made from tulle or English netting. A blusher veil is fastened to the crown of your head and covers your entire face, stopping at your mouth or chin.
Works best with: This wedding veil style creates an effortlessly romantic bridal look. If you want the drama of flipping your veil over your head just before the first kiss but you don't want to hide your shoulders or wedding dress, a blusher veil is the perfect compromise.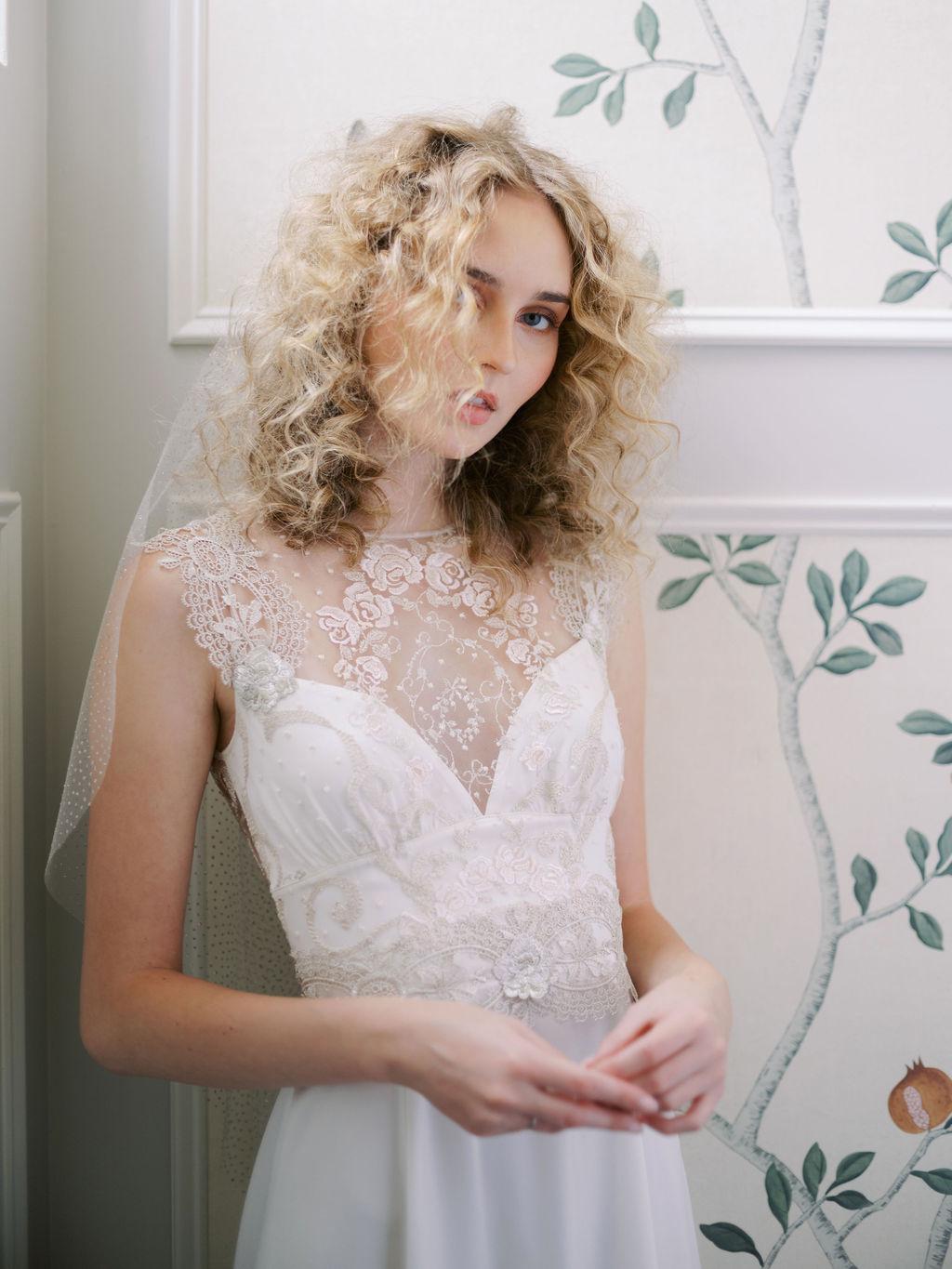 Elbow length veil
What it is: A medium-length wedding veil style that stops around the elbows. When worn high on top of the head with a bouffant updo, it looks retro and mod, à la 1960s style.
Works best with: We'd recommend this veil length for a no-fuss bridal look, especially if you're getting married outdoors—for example, at a beach wedding venue or if you're having a summer wedding and don't want to overheat with a heavier veil.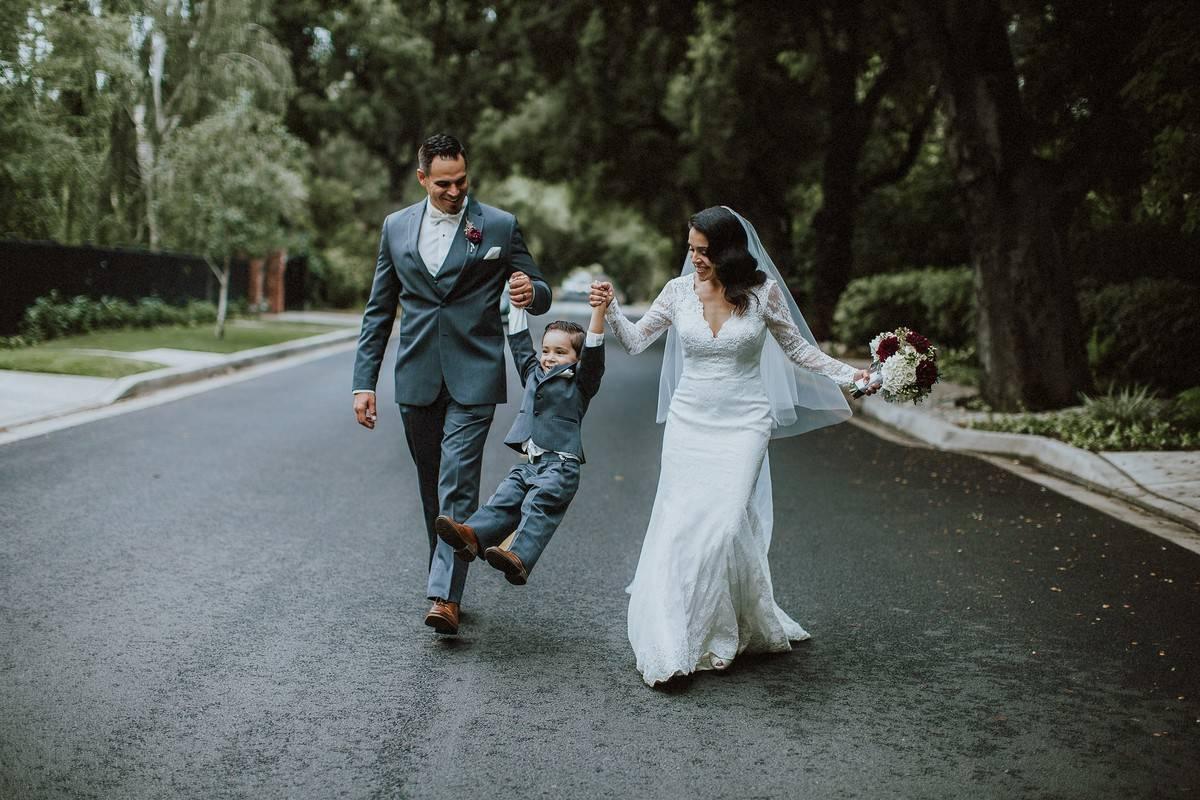 Fingertip length veil
What it is: A mid-length veil that stops below your waist, slightly above or lower than where your fingertips reach when your arms are by your side. The in-between length makes this veil a versatile choice for casual and formal weddings.
Works best with: All wedding dress codes and styles. It goes well with a range of different wedding hairstyles, including half-up styles and updos, since you can easily clip the veil to the underside of a chignon or similar 'do.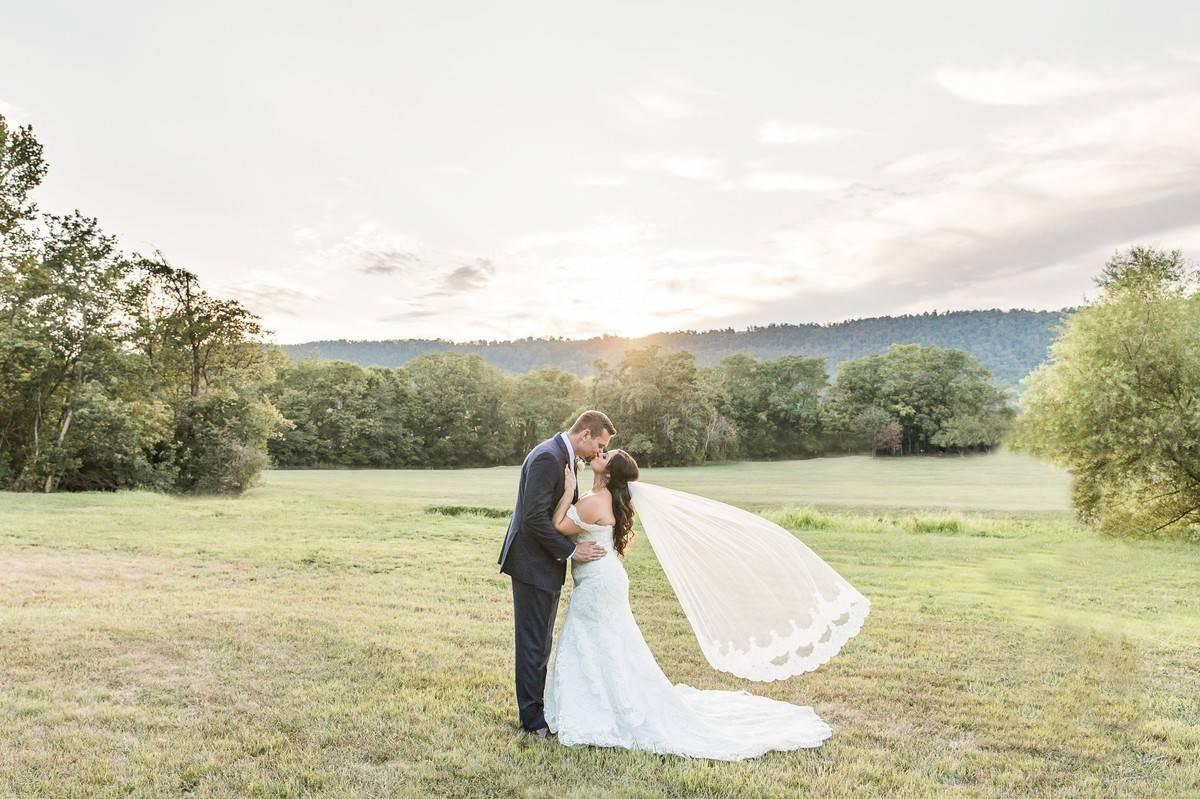 Ballet length veil
What it is: Also called a waltz veil, the ballet length veil falls below your hips—anywhere between your knees and your ankles.
Works best with: A romantic, ultra-feminine bridal look, especially when trimmed with lace. Since this veil hits above the ankles, it's a great choice for petite brides or anyone who wants a low-maintenance alternative to a floor-length veil.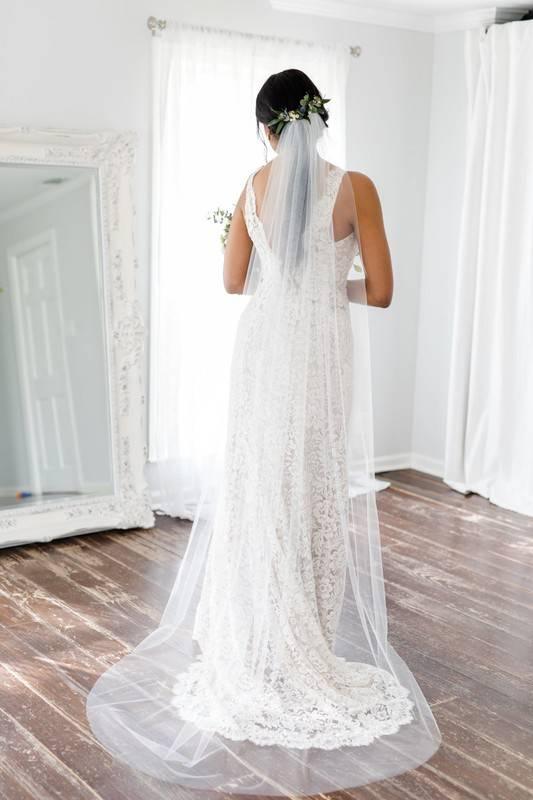 Chapel length veil
What it is: A veil that drapes all the way to the floor and and spreads out just a few inches behind your dress.
Works best with: A formal and traditional bridal look. The veils are often trimmed with lace or intricate embroidery, but a raw-edge veil is a more modern and minimalistic version of this timeless accessory.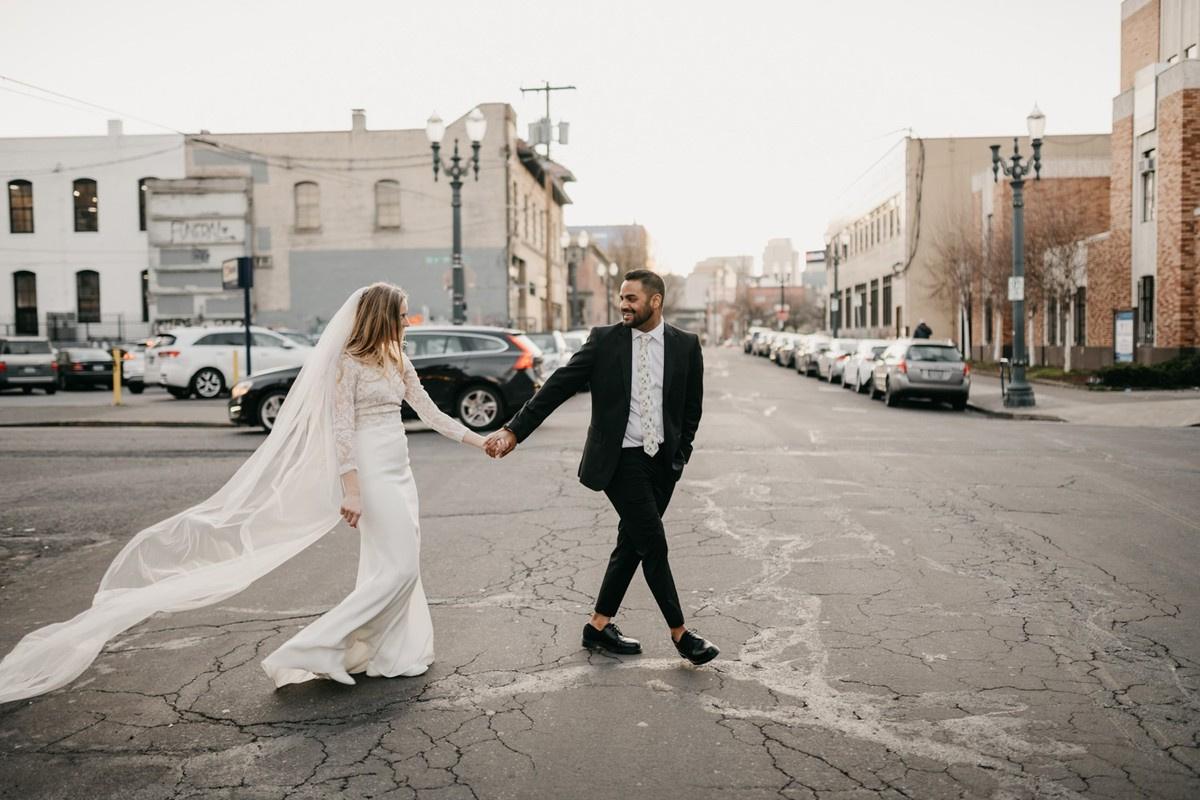 Cathedral length veil
What it is: One of the longest veil lengths available, often extending a foot or two behind your dress and requiring assistance to spread out and straighten.
Works best with: A glamorous fit-and-flare dress will add to the drama of this wedding veil style, but it's also a gorgeous option for a sheath gown, A-line gown, or a ball gown.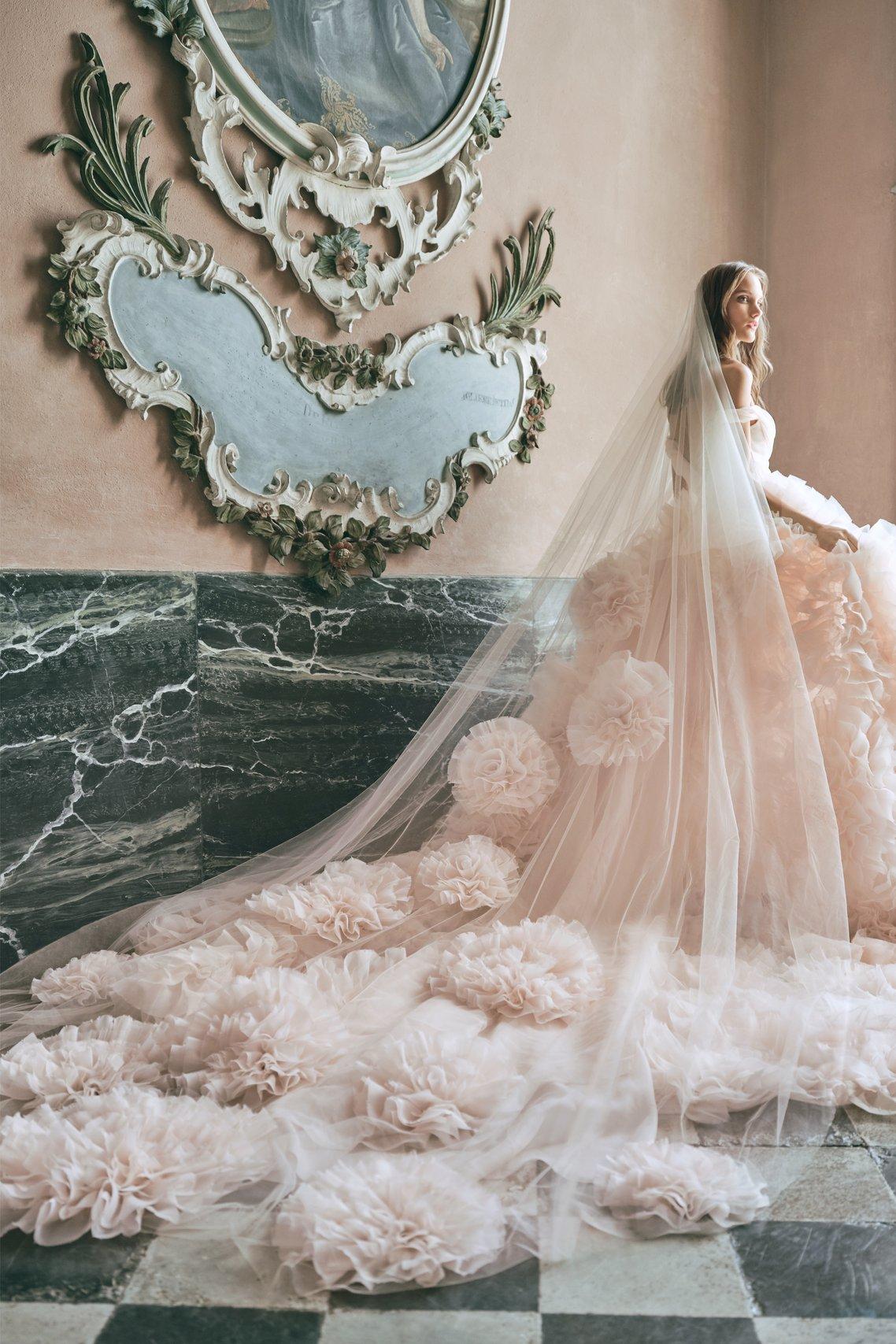 Royal veil
What it is: The royal veil gets its name from the highly dramatic look it creates—and because most royal brides typically wear extremely long veils (case in point: Princess Diana's veil required 153 yards of tulle). This wedding veil style spreads out onto the floor and extends several feet past your dress hem.
Works best with: Ball gowns and formal wedding venues, such as a historic cathedral or ballroom.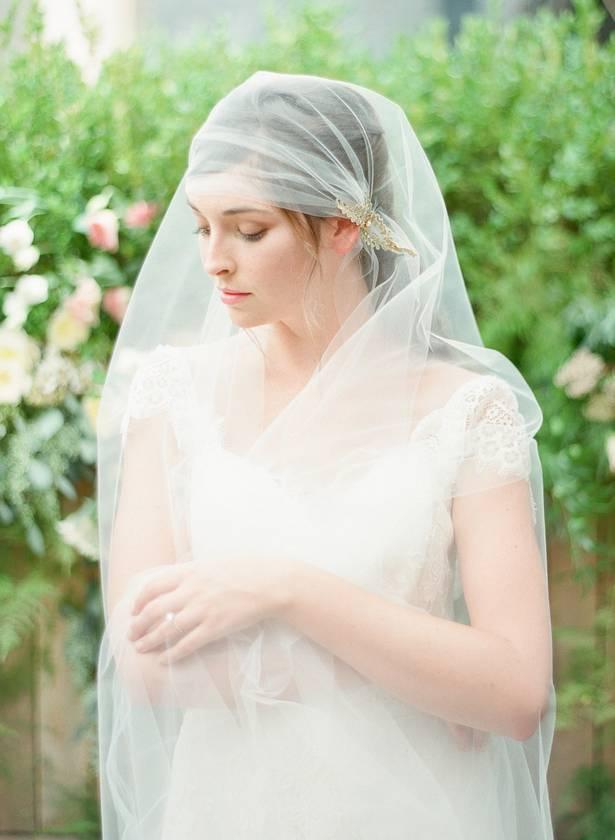 Juliet cap veil
What it is: A veil that is wrapped around the top of your head or forehead, creating a cap-like appearance.
Works best with: A vintage theme, especially a Downton Abbey or Great Gatsby-inspired wedding. Pair a Juliet cap veil with a silk slip dress for total 1920s-meets-bohemian vibes.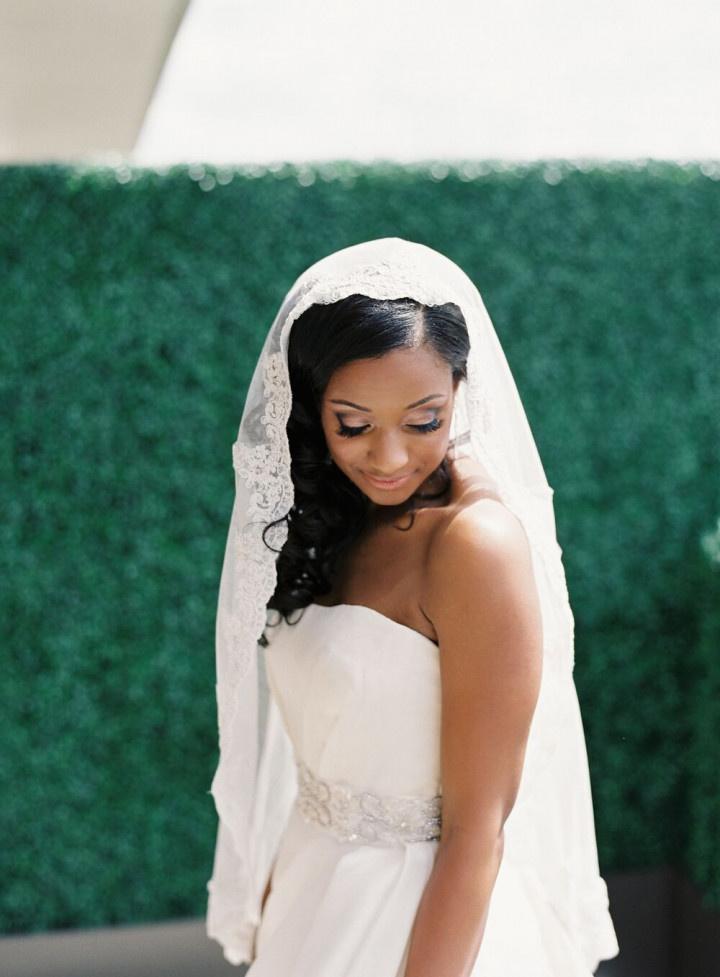 Mantilla wedding veil
What it is: This traditional Spanish garment is a single-layer veil with lace trimming. The mantilla veil is worn flat on top of the head (about two inches back from the hairline) and should drape over one or both shoulders.
Works best with: Low hairstyles or hair worn down. This wedding veil style is also a popular choice for brides who prefer a more modest look or need to cover their shoulders for religious purposes.
Dupatta scarf
What it is: A long veil traditionally worn by Indian women to cover the head and/or shoulders. This style is usually adorned with delicate beaded embroidery and is made in bright colors.
Works best with: Formal attire, such as saris and lehengas, for an Indian or Hindu wedding. It is typically paired with metallic hair accessories and jewelry for an especially fancy look.