A Glossary of Wedding Hair Accessories & Where to Buy Them
From clips to headbands, there are endless options for wedding hair accessories. Finalize the look for your big day with these wedding hair accessories you can buy online.
We have included third party products to help you navigate and enjoy life's biggest moments. Purchases made through links on this page may earn us a commission.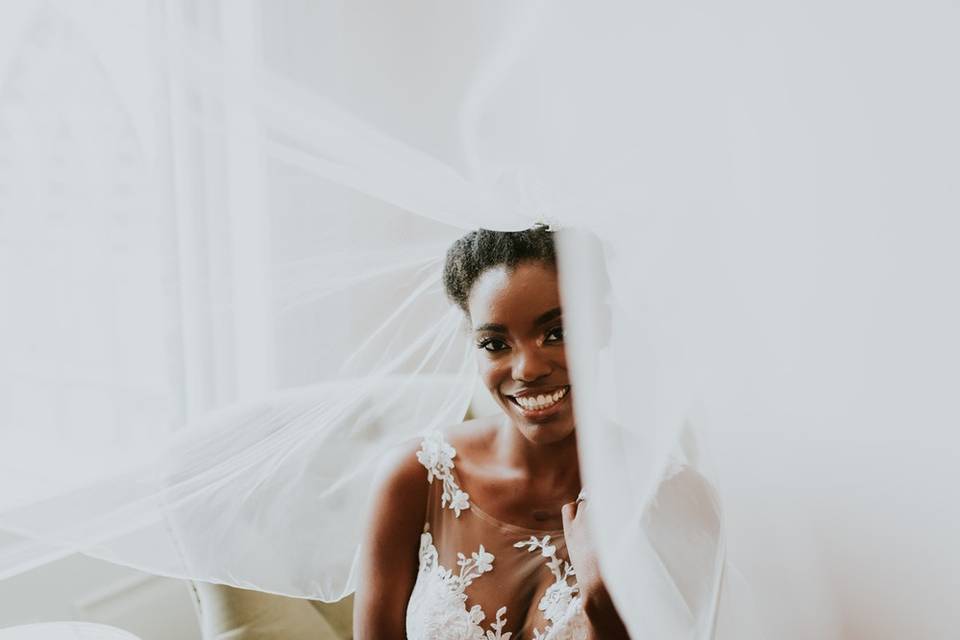 After you've finalized your wedding attire, it's time to think about how you're going to style your makeup and hair on the big day. You might already have an idea of the hairstyle you want (if you don't, try this quiz), and for many brides, that means shopping for wedding hair accessories! Whether you think you want a classic updo with a veil, a simple 'do pinned to the side with wedding hair clips, or a trendy bridal hat, we're here to explain all the options you have when it comes to wedding hair accessories and wedding headpieces. Plus, we've hand-picked our favorite options for each type of accessory that you can buy right now. Brush up on your wedding hair accessories knowledge and shop our editor-approved picks with this handy guide.
How should you pick your wedding hair accessories?
The type of wedding hair accessory you choose will depend on a few things: your hairstyle, your wedding theme, and the dress or other attire that you're wearing. If you already know how you want to wear your hair on your wedding day, you can quickly narrow down some of your wedding headpiece options. For example, a half-up style works best with hair combs, veils, and barrettes. If you're wearing your hair completely down, consider a headband or a set of beaded wedding hair clips.
Next, think about your wedding attire—your hair accessories should complement it, not clash with it. Are you wearing a dress that's very formal and glamorous? If so, you may want to skip any accessories that are overtly bohemian, such as head chains. The jewelry you're planning to wear should also be part of your decision—if you're planning to wear statement jewelry, like an oversized necklace or earrings, you can balance out your look by choosing a more simplistic wedding hair accessory.
Most importantly, we suggest asking your wedding hairstylist for their expert opinion. They'll be able to help you decide exactly which wedding headpieces and hair clips are best for your hair type and desired hairstyle. Your hairstylist might even recommend their favorite place to find wedding hair accessories, but in the meantime, you can start bookmarking ideas below.
Bridal Hair Combs
If you thought combs were solely reserved for detangling your hair, think again. They also happen to be one of the most popular wedding hair accessories, but on a much smaller scale than an actual comb—instead, these hair accessories use a comb-like feature to grip onto your tresses, whether tucked into an updo, paired with a veil, or loosely holding back part of your hair. Most hair combs are decorated with rhinestones or crystals, making them a favorite for brides who want to achieve a glam look. For a more romantic vibe, choose a hair comb that is decorated with hand-molded flowers, pearl beads, or lace embellishments.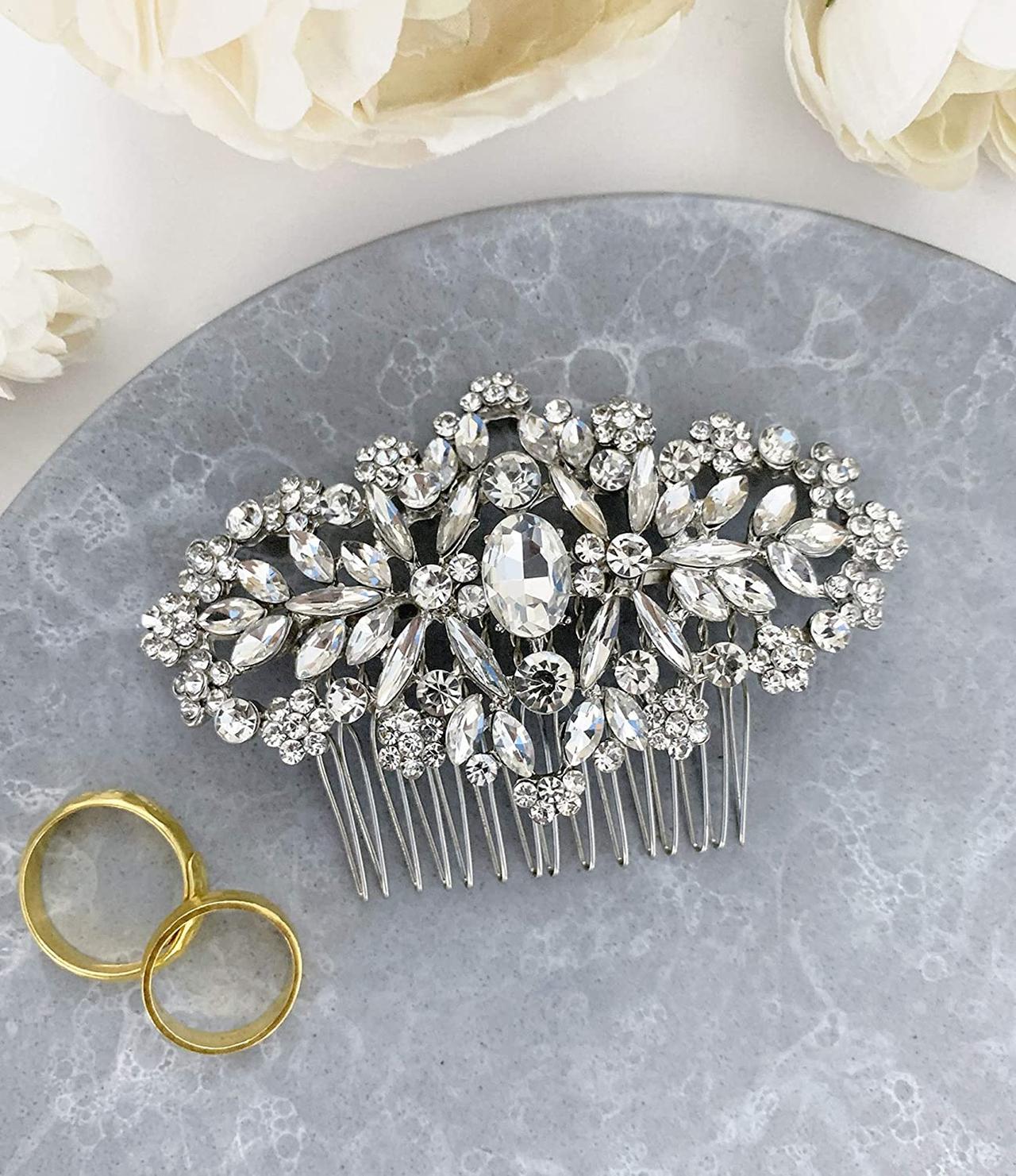 This vintage-inspired hair comb adds just the right amount of sparkle to an undone chignon.
The White Toolbox silver rhinestone bridal comb, $15, Amazon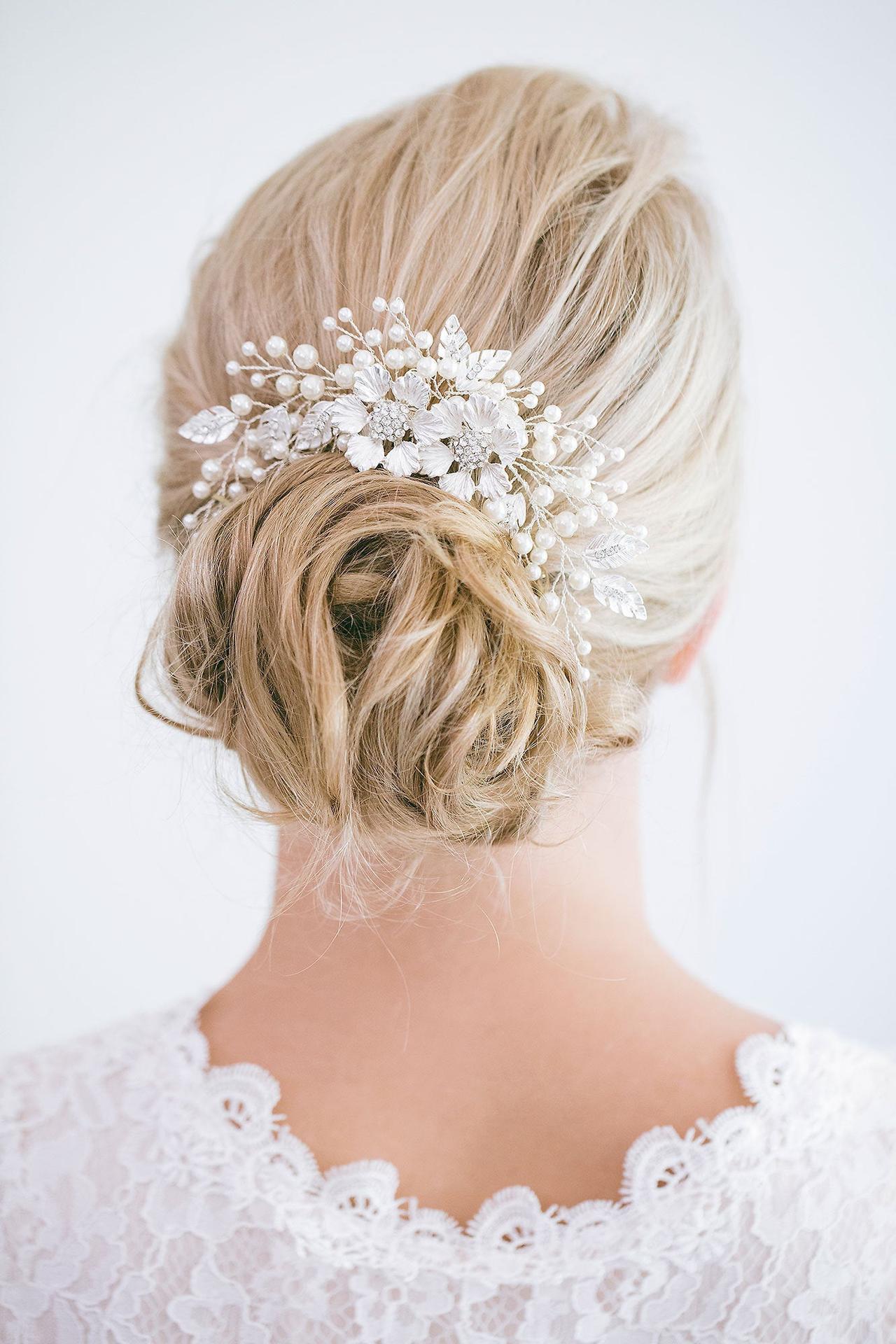 If you're wearing a lace wedding dress, you can't go wrong with a pearl and white floral comb.
RosyRoseStudio crystal pearl flower hair comb, $45, Etsy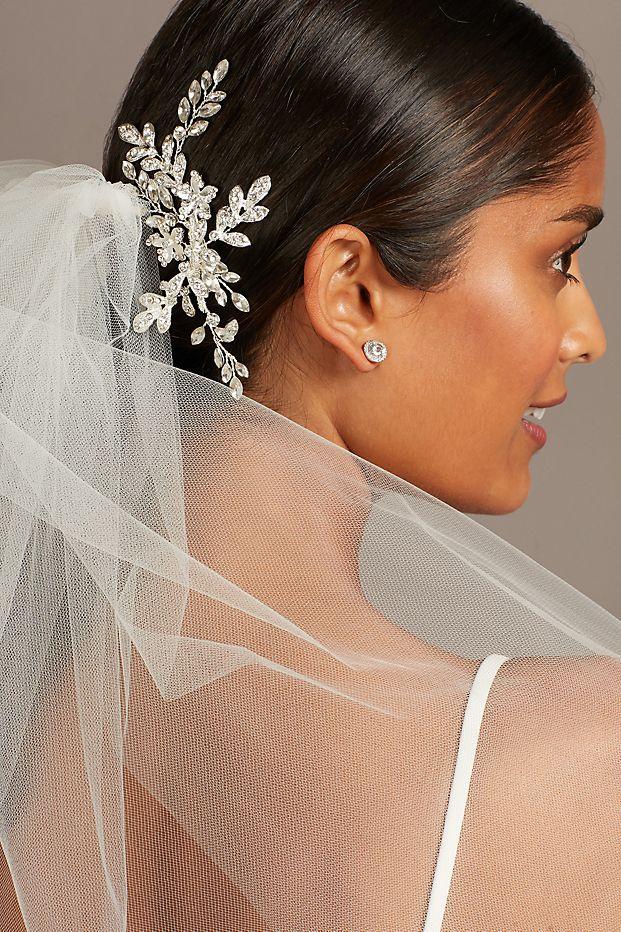 Accent a simple tulle veil with a glitzy silver comb in a greenery-inspired design.
David's Bridalcrystal leaves and branches hair vine, $100, David's Bridal
Gold flower hair comb + loose bun = instant Grecian goddess vibes.
LottieDaDesigns bohemian hair vine, $64, Etsy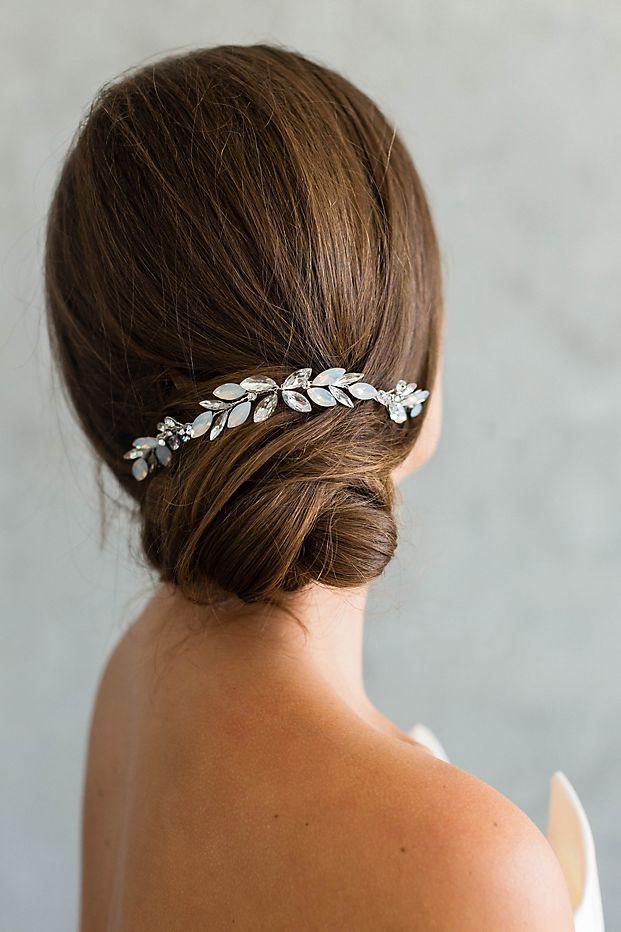 Wear an elegant opal hair comb as your "something blue."
Monroe opal and crystal leaf halo comb in silver, $230, David's Bridal
The delicate white flowers on this hair comb are understated and sweet.
LEclat Paris floral bridal comb, $160, Etsy
Bridal Headbands
Headbands are back and better than ever, and they're quickly becoming one of our favorite wedding hair accessories of the moment. Brides are rocking headbands of all sizes and styles, from beaded halos to thick padded headbands (we love a good throwback) and turban-inspired designs. The best part? This is a throw-on-and-go accessory, which means you'll spend minimal time in your wedding hairstylist's chair on the big day, unless you're pairing the headband with an elaborate updo or need your hairstylist to use pins to keep the headband in place.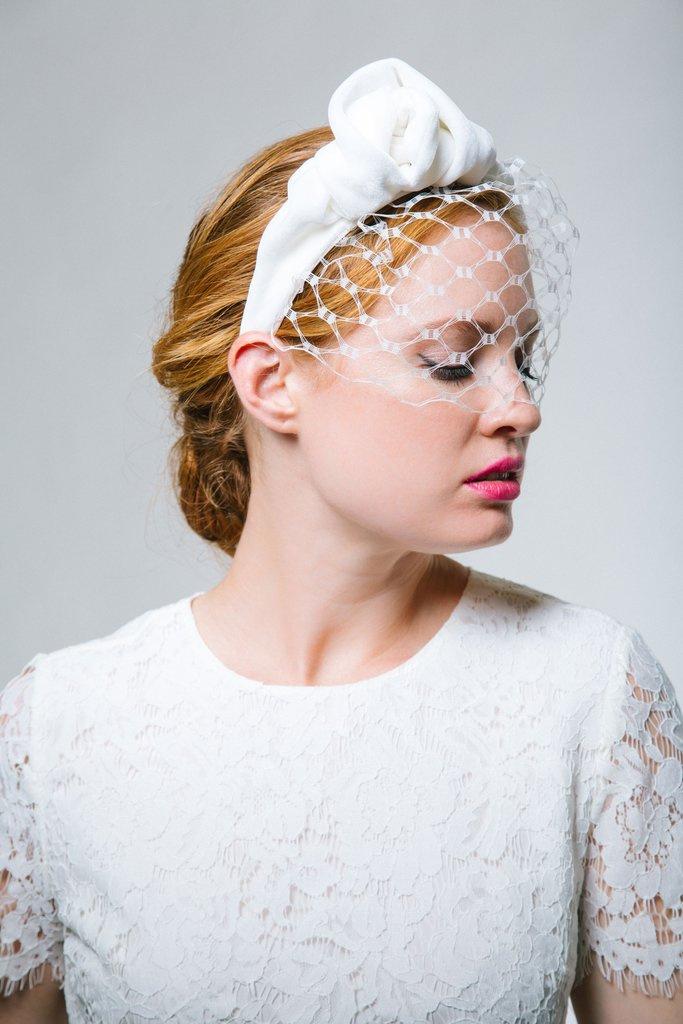 This luxe velvet headband is an updated take on vintage glamour—we especially love the unique honeycomb veil.
Genevieve Rose Atelier ivory velvet headband with veil, $222, Genevieve Rose Atelier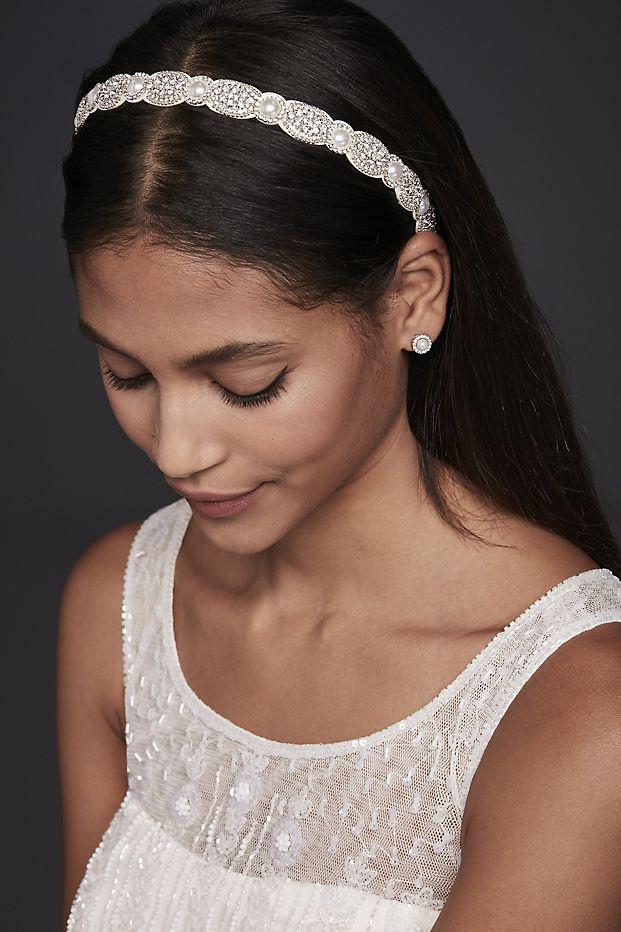 Wear a beaded wraparound headband for a sweet hint of bling.
David's Bridal pearl and crystal medallion headband, $40, David's Bridal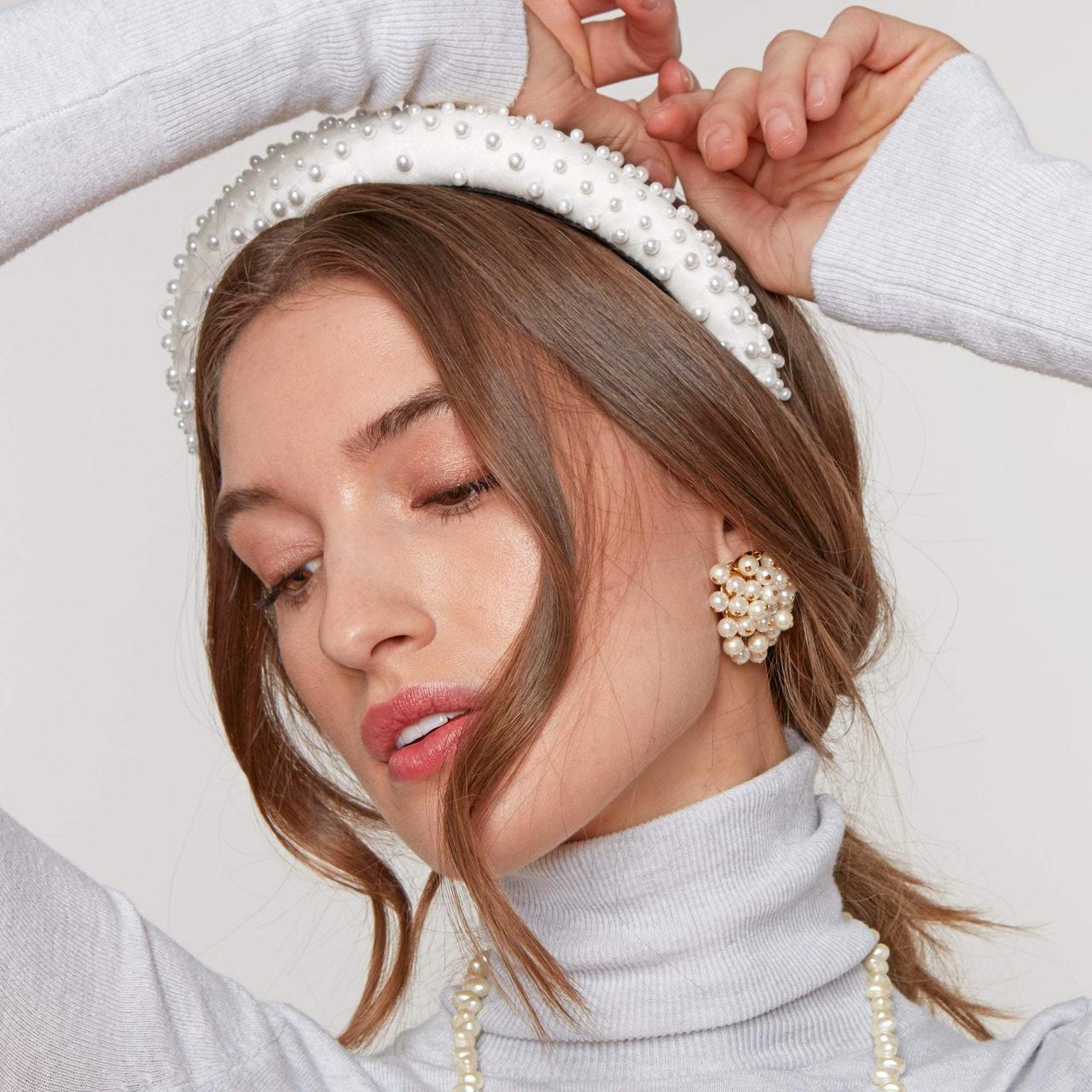 We'd like to think that this padded velvet and pearl headband is what a modern-day Brigitte Bardot would wear for her wedding.
Lele Sadoughi ivory pearl padded headband, $185, Lele Sadoughi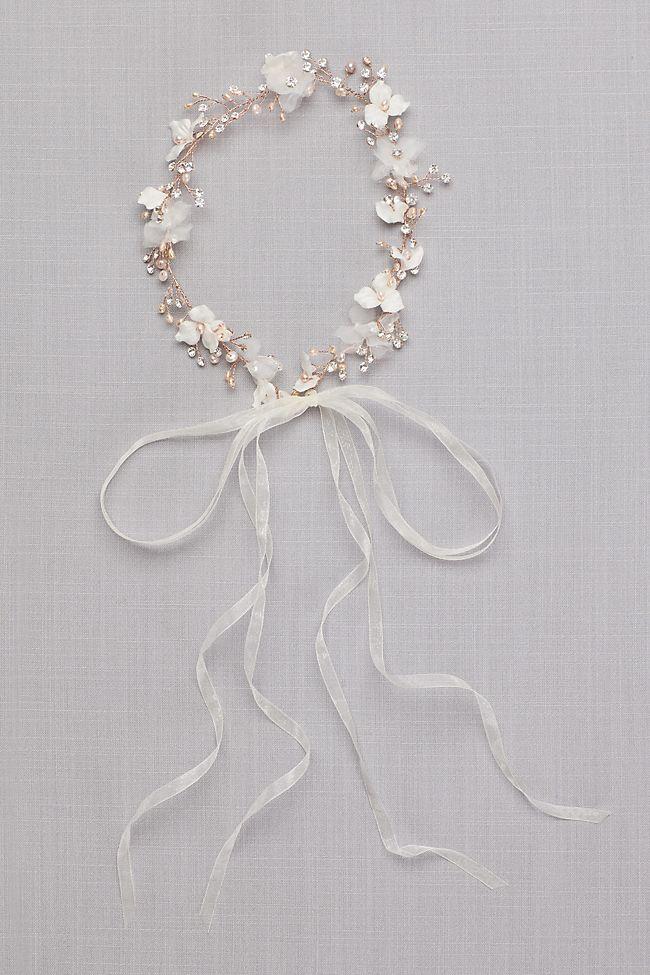 Consider this romantic floral ribbon headband if you're getting married in a garden.
David's Bridal ribbon-tie headband with pearls, $130, David's Bridal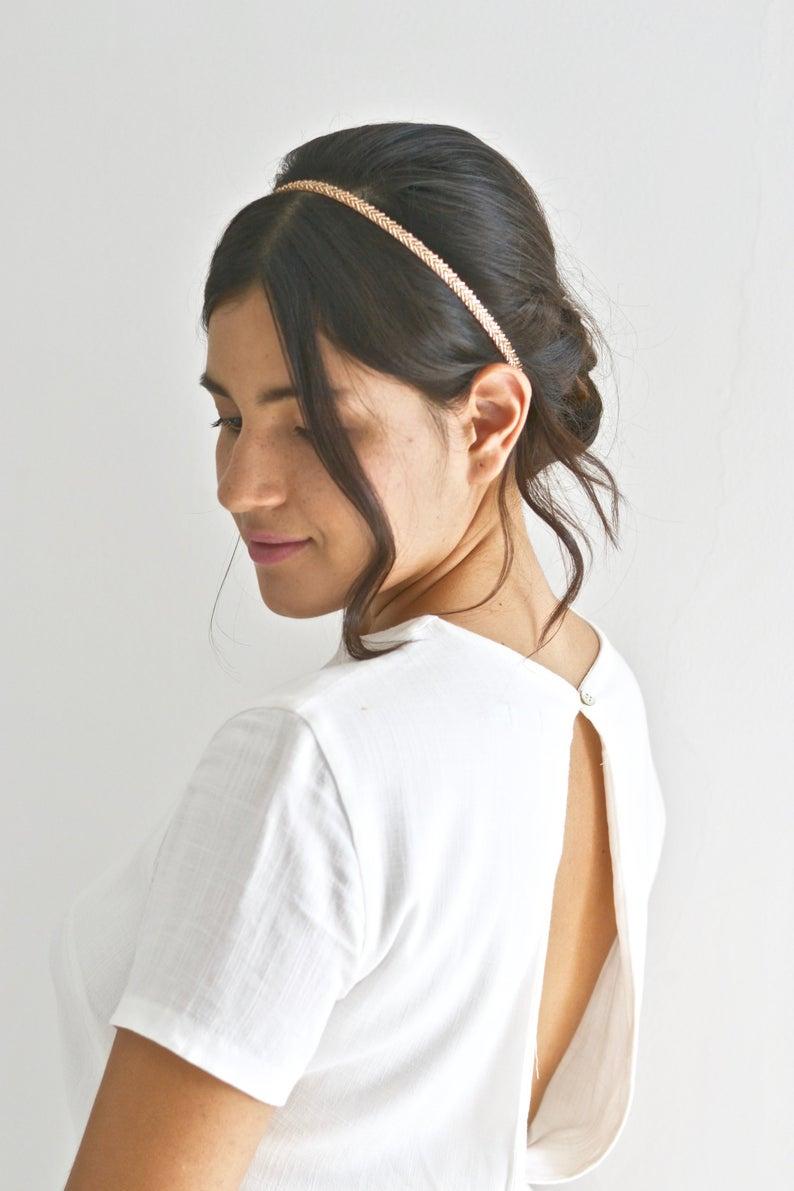 Minimalist brides will love this beaded rose gold headband, which is totally re-wearable long after the wedding day is over.
AtelierLilac rose gold beaded headband, $32, Etsy
Wedding Hair Bows and Scarves
While they're not the most traditional wedding hair accessories, bows and scarves are an undeniably fun option if you want to add a hint of whimsy to your bridal look. These playful accessories have been getting a lot of recent attention on the bridal fashion runways, and they're perfect if you are planning to wear your hair up, since they pair best with ponytails, topknots, and half-up styles. From long silk scarves to bow hair ties and clip-in options, there are a few different ways to experiment with this spunky trend.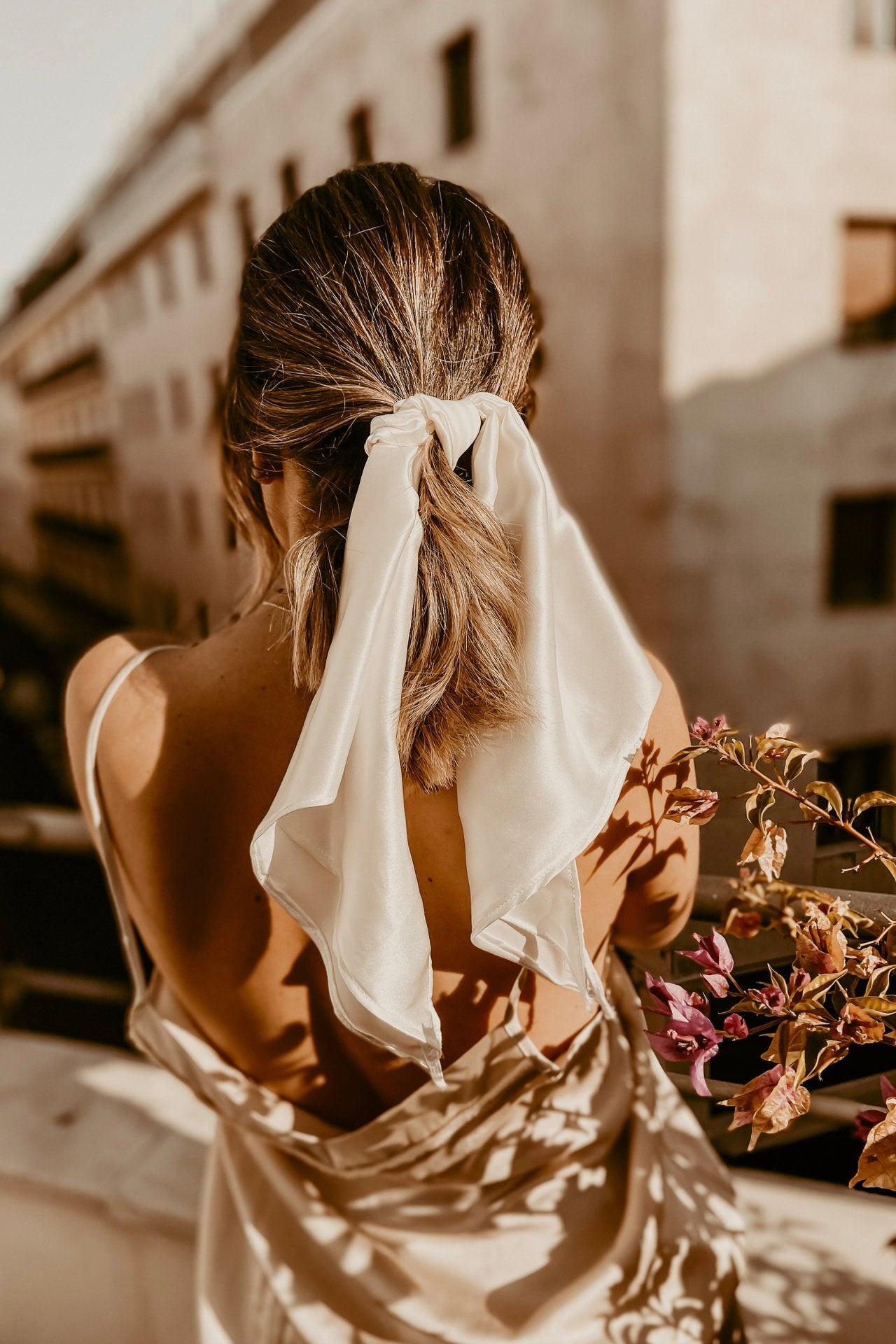 This luxurious silk scarf can be personalized with your initials and wedding date, making it a keepsake for years to come.
SixStories pure silk embroidered hair scarf, from $183, Etsy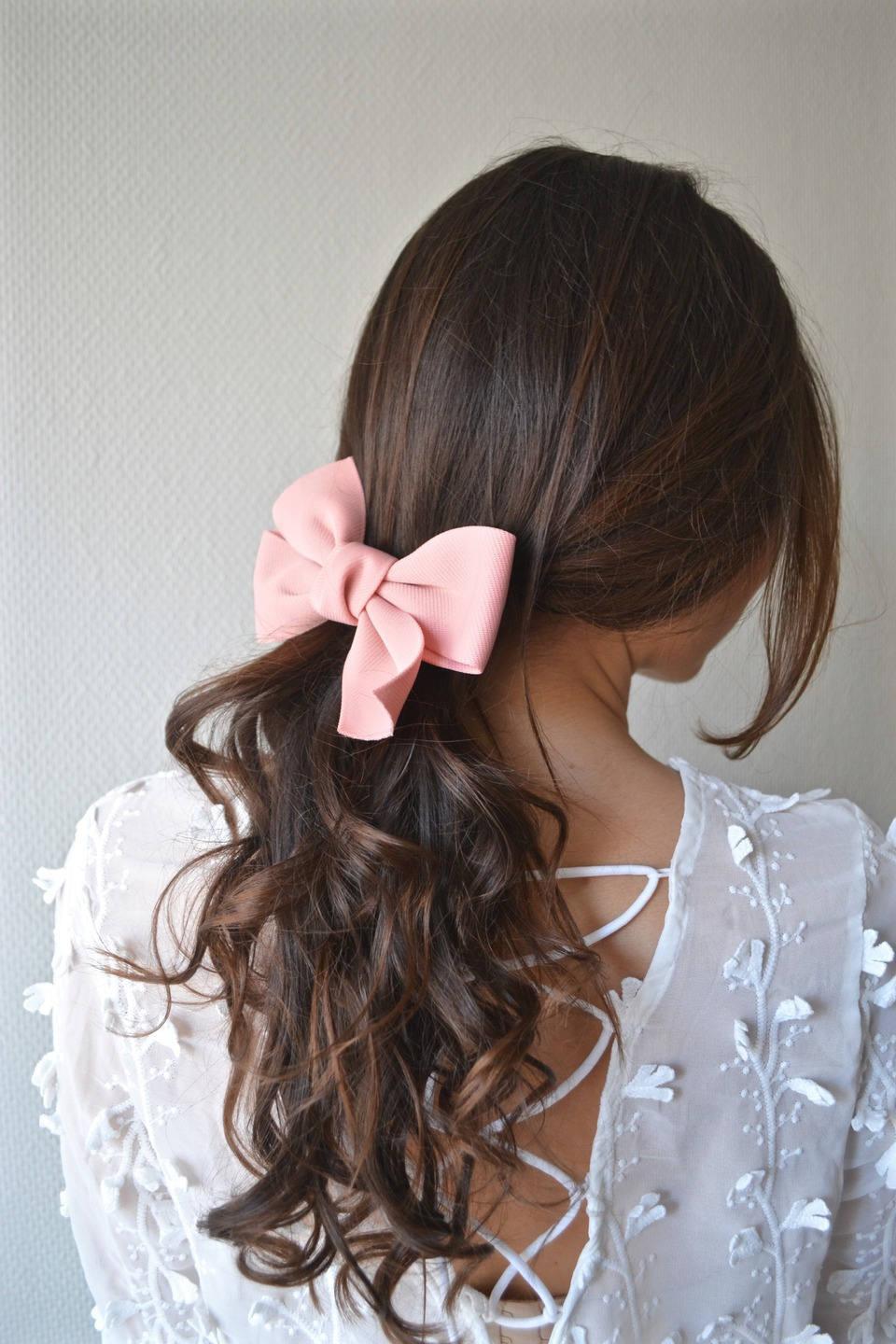 Finish a low ponytail with a bubblegum pink bow for a pop of color.
AtelierLilac fabric bow hair clip, $20, Etsy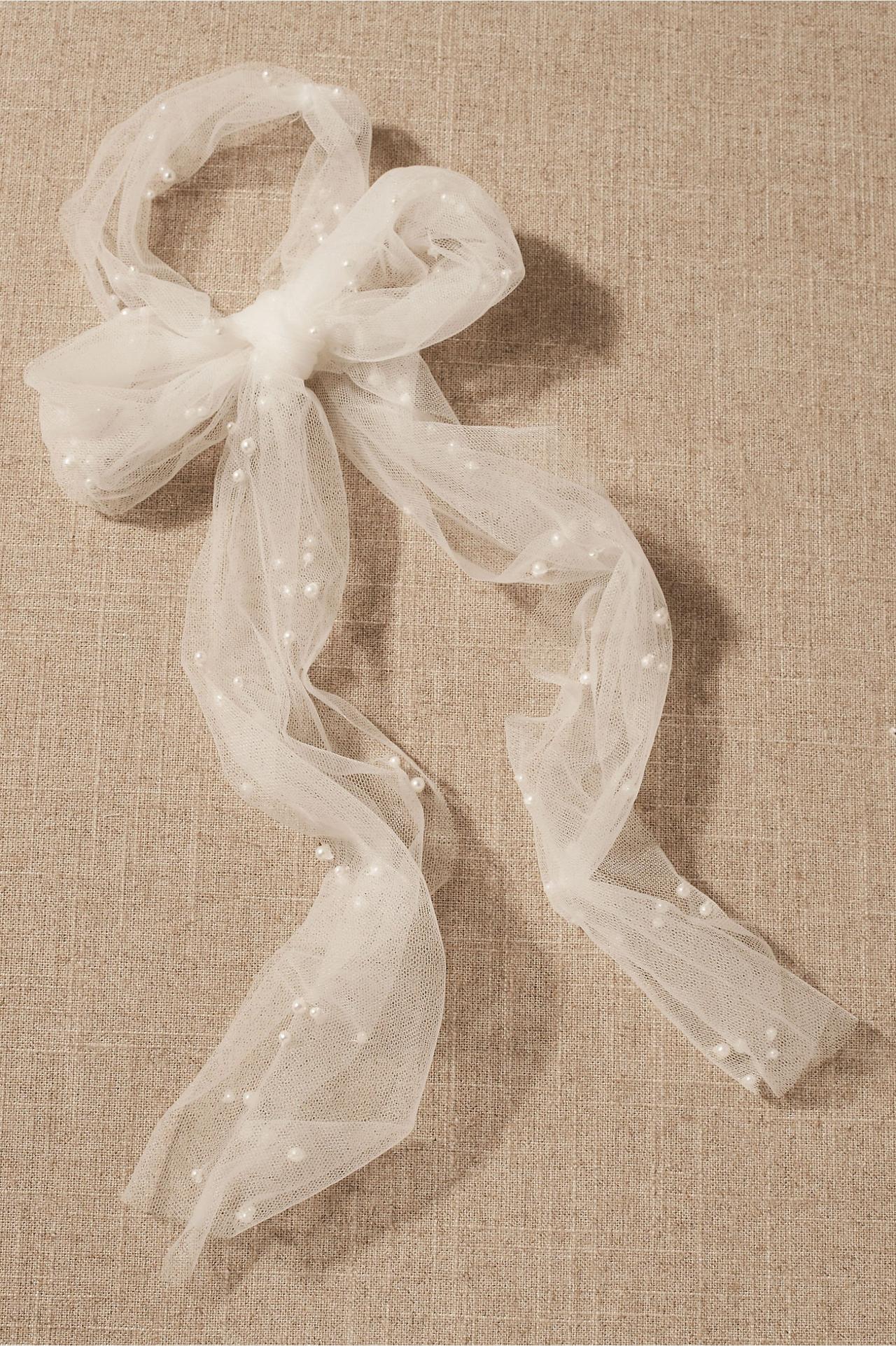 Tulle, pearls, and bows are a trio we'll get never tired of.
A.B. Ellie Malta bun wrap, $78, Anthropologie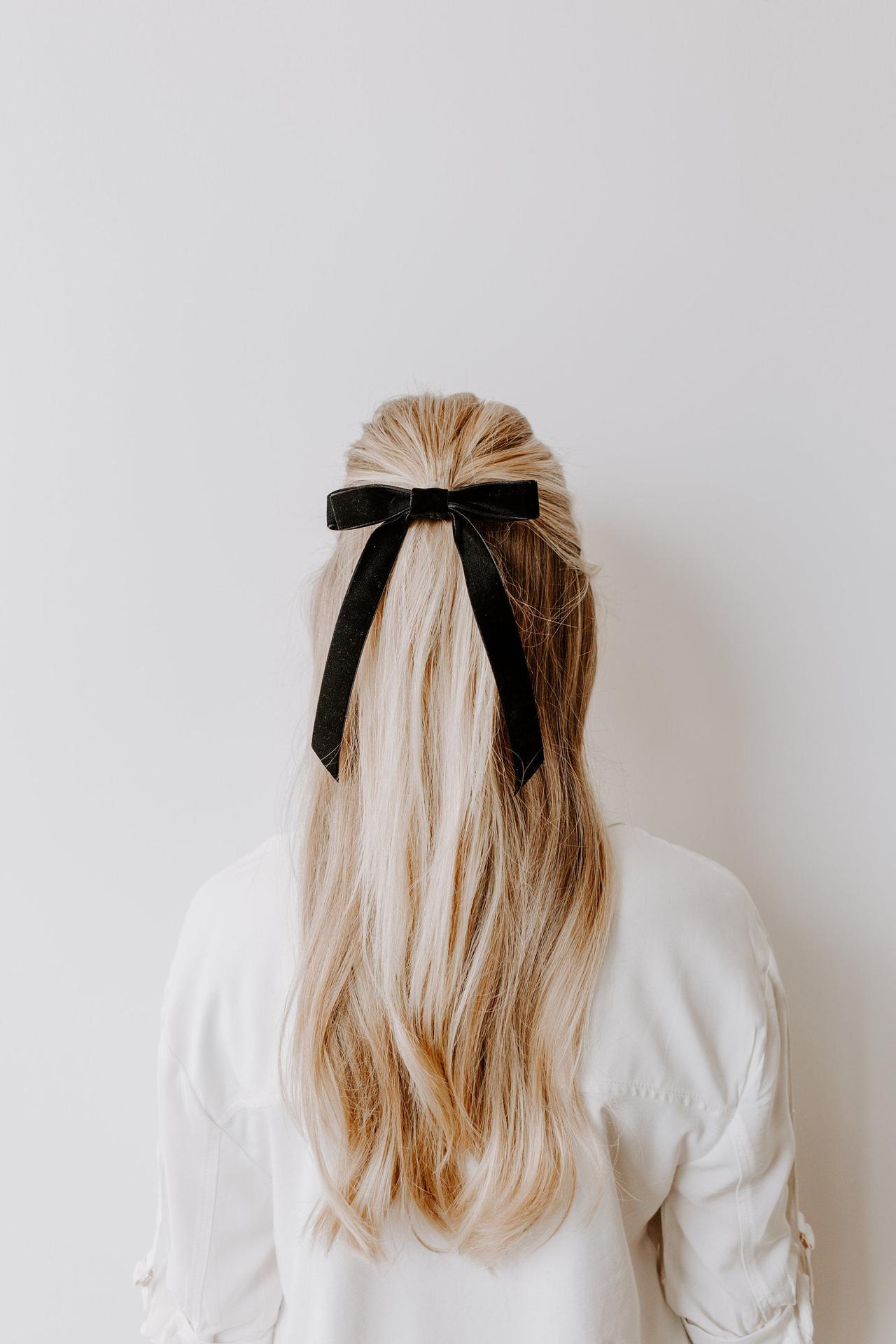 Embrace a bit of bridal edginess by adding a black velvet bow to your hair—we love this pretty half-up style to show off long, straight strands.
BardotBowGallery velvet bow hair tie, $14, Etsy
Wedding Barrettes and Wedding Hair Clips
Barrettes come in practically every shape, size, and color you can think of, which makes it easy to find pieces that complement your bridal style. They're also extremely versatile, since you can wear barrettes as-is with your hair down or use them to add extra flair to an updo. Sophisticated crystal barrettes, oversized floral wedding hair clips, and "fancy" bobby pins are just a few of the options you have—for the latest take on bridal barrettes, part your hair in the center and use a barrette to pin back each side.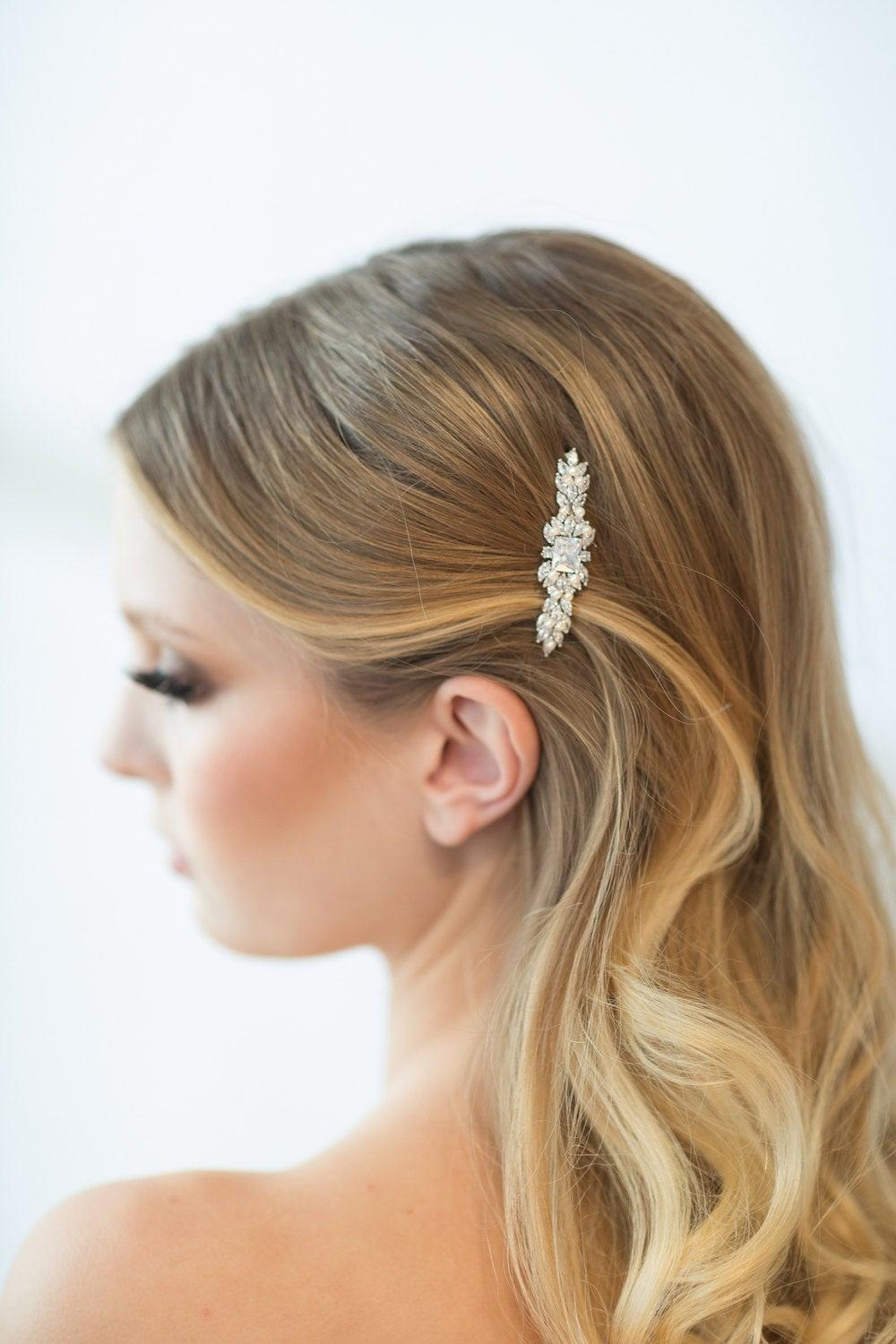 For a ridiculously easy wedding hairstyle, style your hair into a deep part and use a rhinestone barrette to clip one side back.
PowderBlueBijoux pearl hair clip, $52, Etsy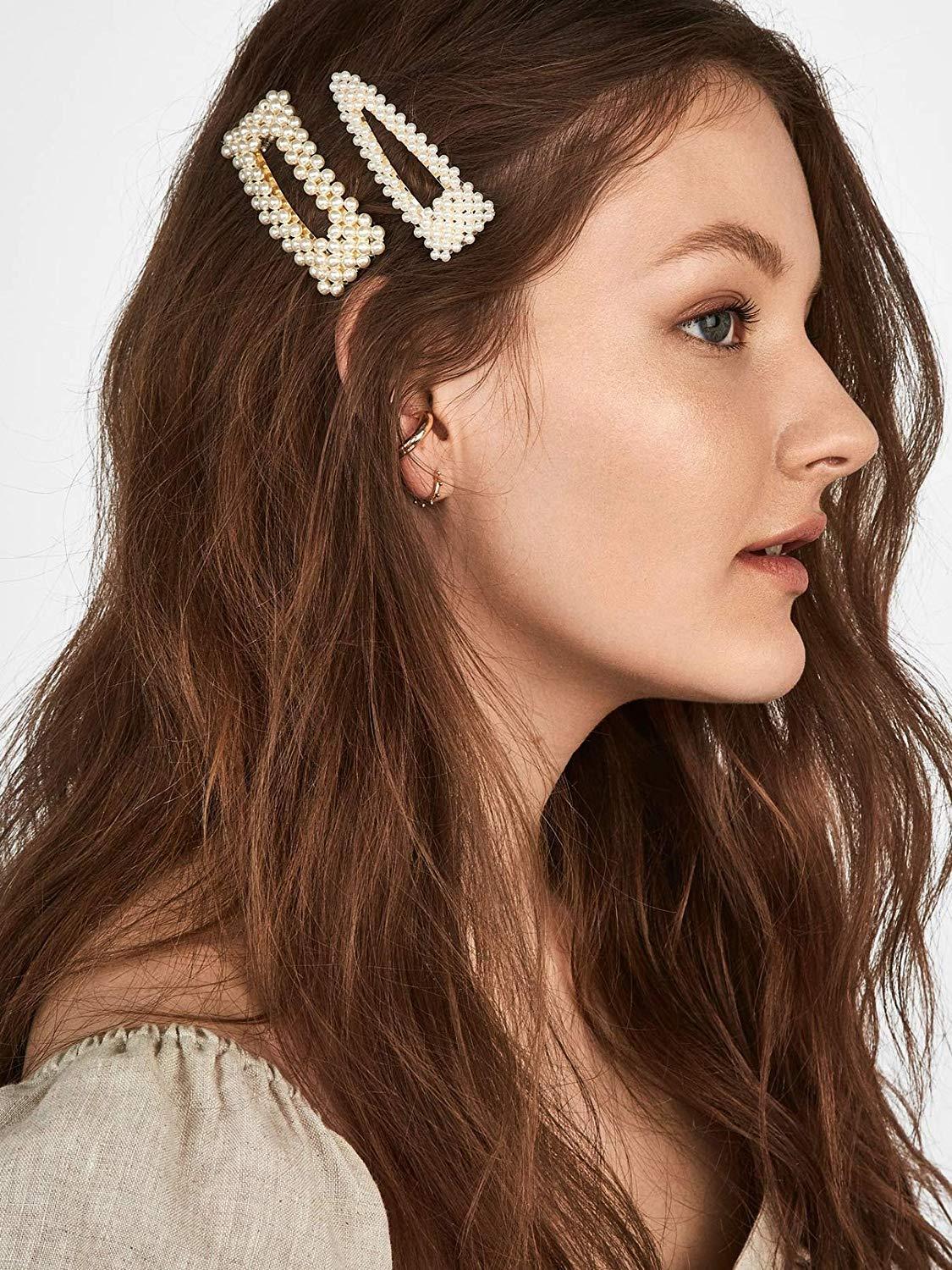 If you're loving the pearl wedding trend as much as we are, consider adding these old-school snap barrettes to your wedding hairstyle.
Kchies pearl wedding hair clips, $7, Amazon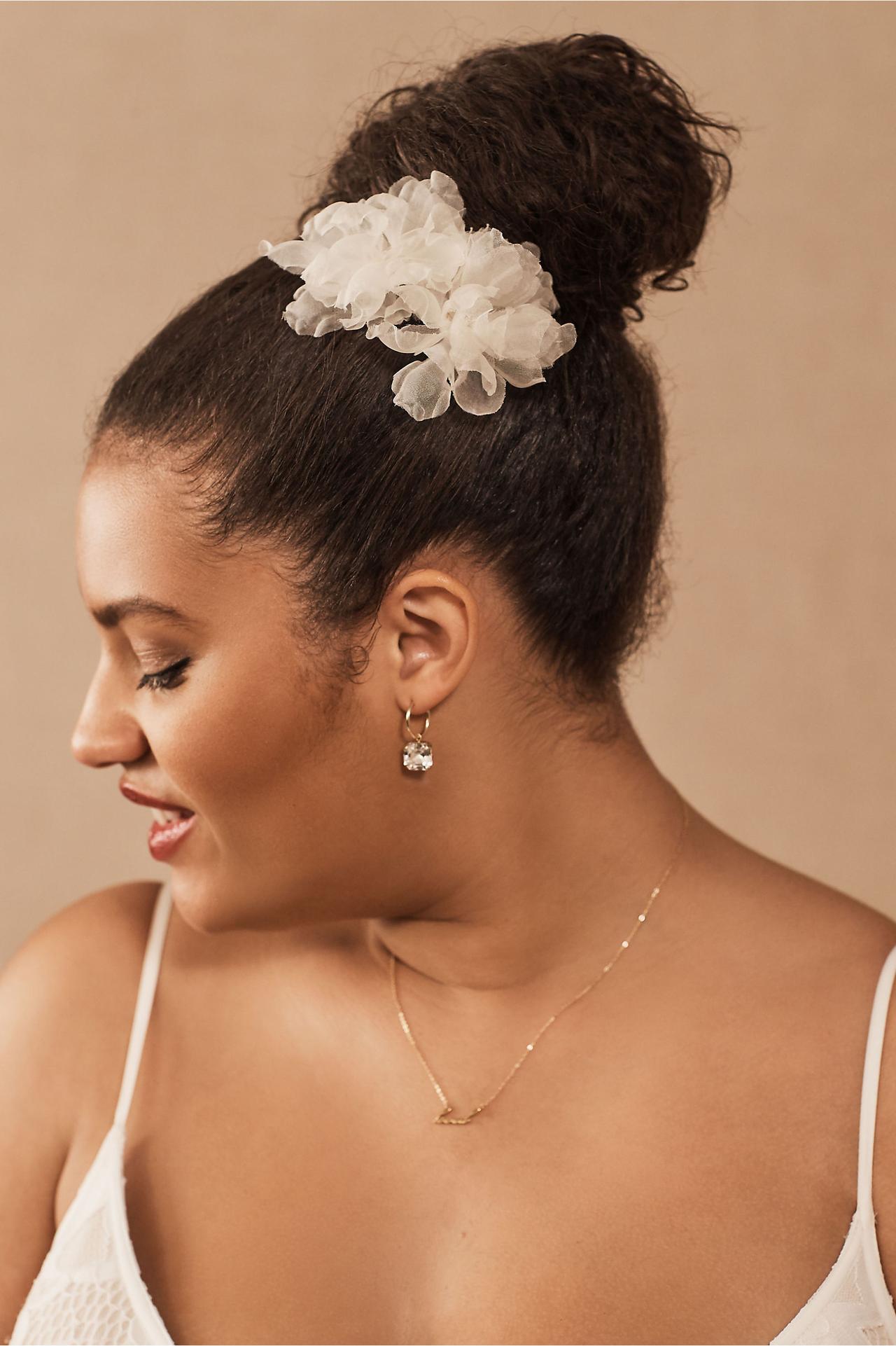 Worried about a live flower wilting in your hair halfway through the wedding day? Get the same look with an oversized fabric flower barrette. We love this idea for a beach wedding!
Twigs & Honey Nolee hair pin set, $70, Anthropologie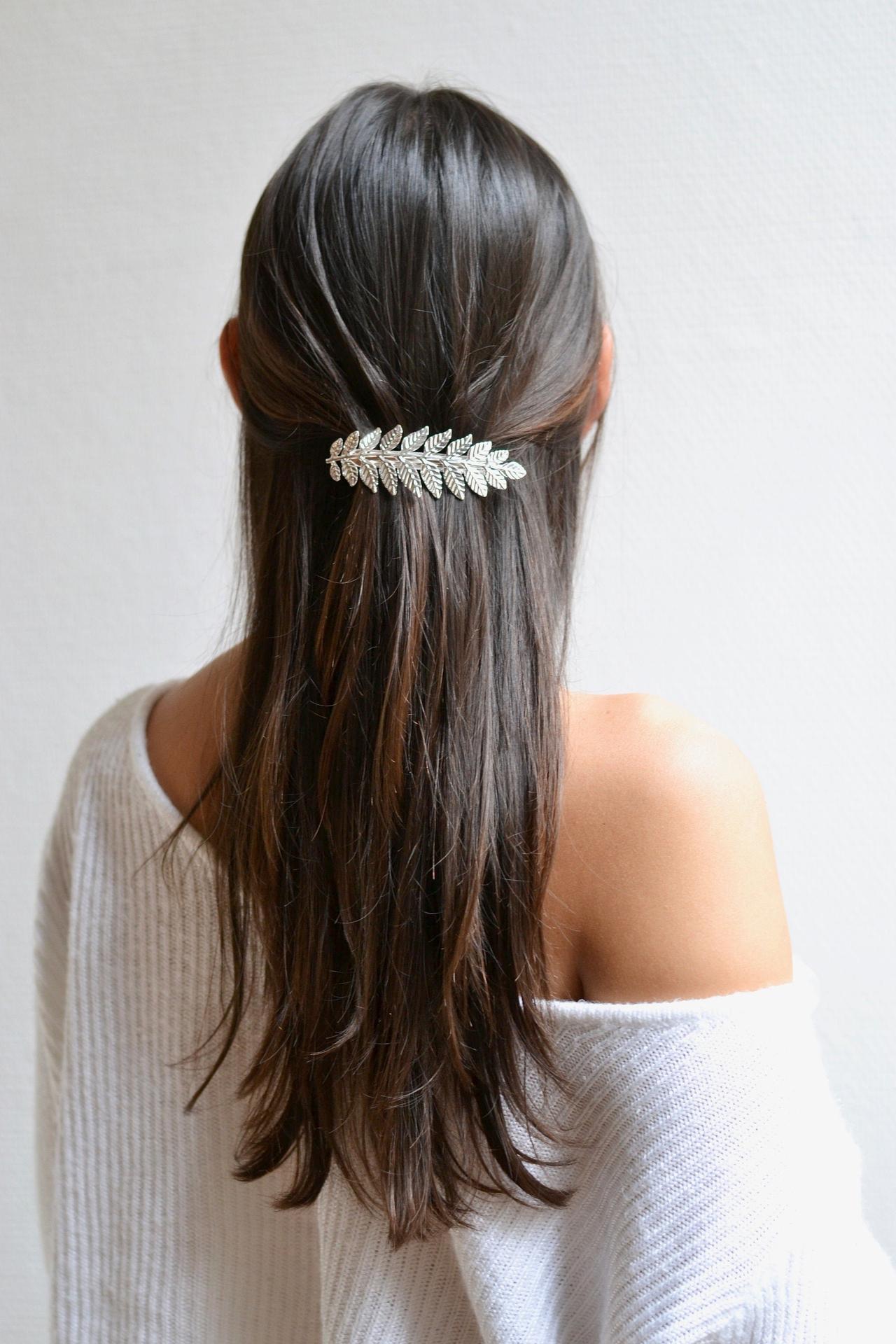 Having a rustic wedding theme or getting married outdoors? This greenery inspired hair clip would be gorgeous for a laid-back event.
AtelierLilac silver leaf bar clip, $24, Etsy
Wedding Headpieces, Hair Chains, and Tiaras
Dying to turn heads with your bridal look? Wedding headpieces like chains, crowns, and tiaras are your best bet. Hair chains are worn in one of two ways: draped over your entire scalp with the chain going down your center part and across your forehead, or pinned to the back of your hair. If you prefer a look that's less bohemian and more regal, you can wear a tiara for the ultimate wedding day statement (seriously, when else in life can you do this?). Finally, we have bridal crowns—everything from oversized flower crowns to dainty halo-esque styles—which give you the best of both. If you're planning to rock a flower crown, we recommend placing it higher up on your hairline and securing the ends under your hair for the most flattering, seamless look.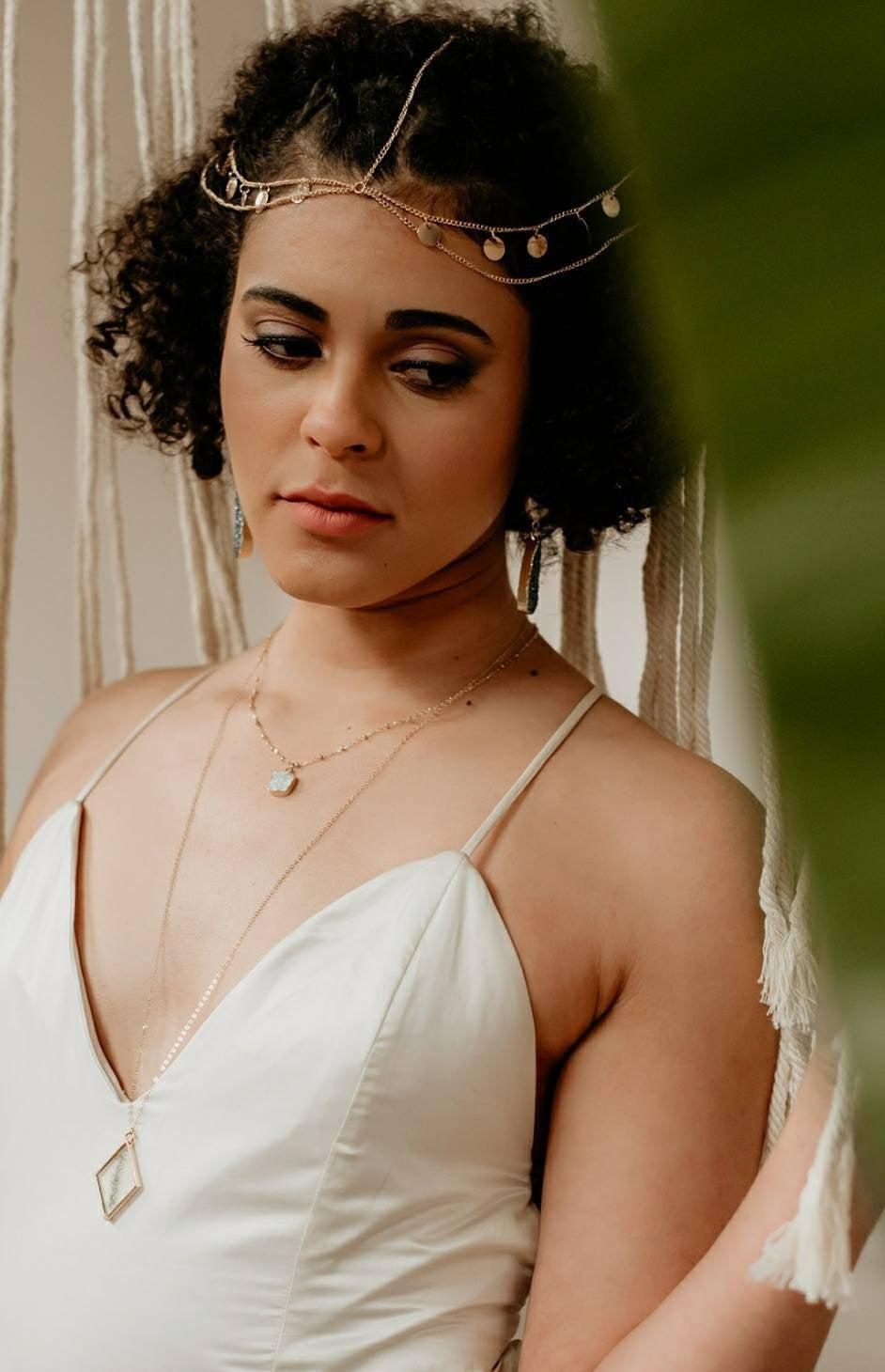 Channel your inner gypsy by wearing a gold head chain and rocking your natural hair texture. This one is perfect for the bride who may or may not have considered walking down the aisle barefoot.
UptownGirlsOrder gold bridal head chain, $19, Etsy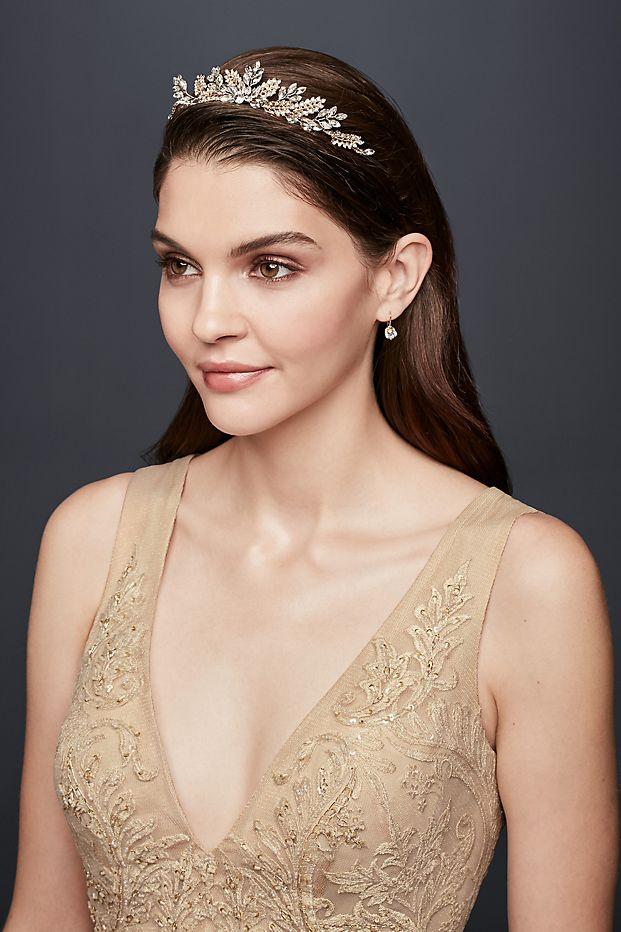 Coronation or wedding? You decide—a gold tiara is a guaranteed way to get your very own "princess" moment on the big day.
David's Bridal hand-wired gilded sprigs crystal tiara, $100, David's Bridal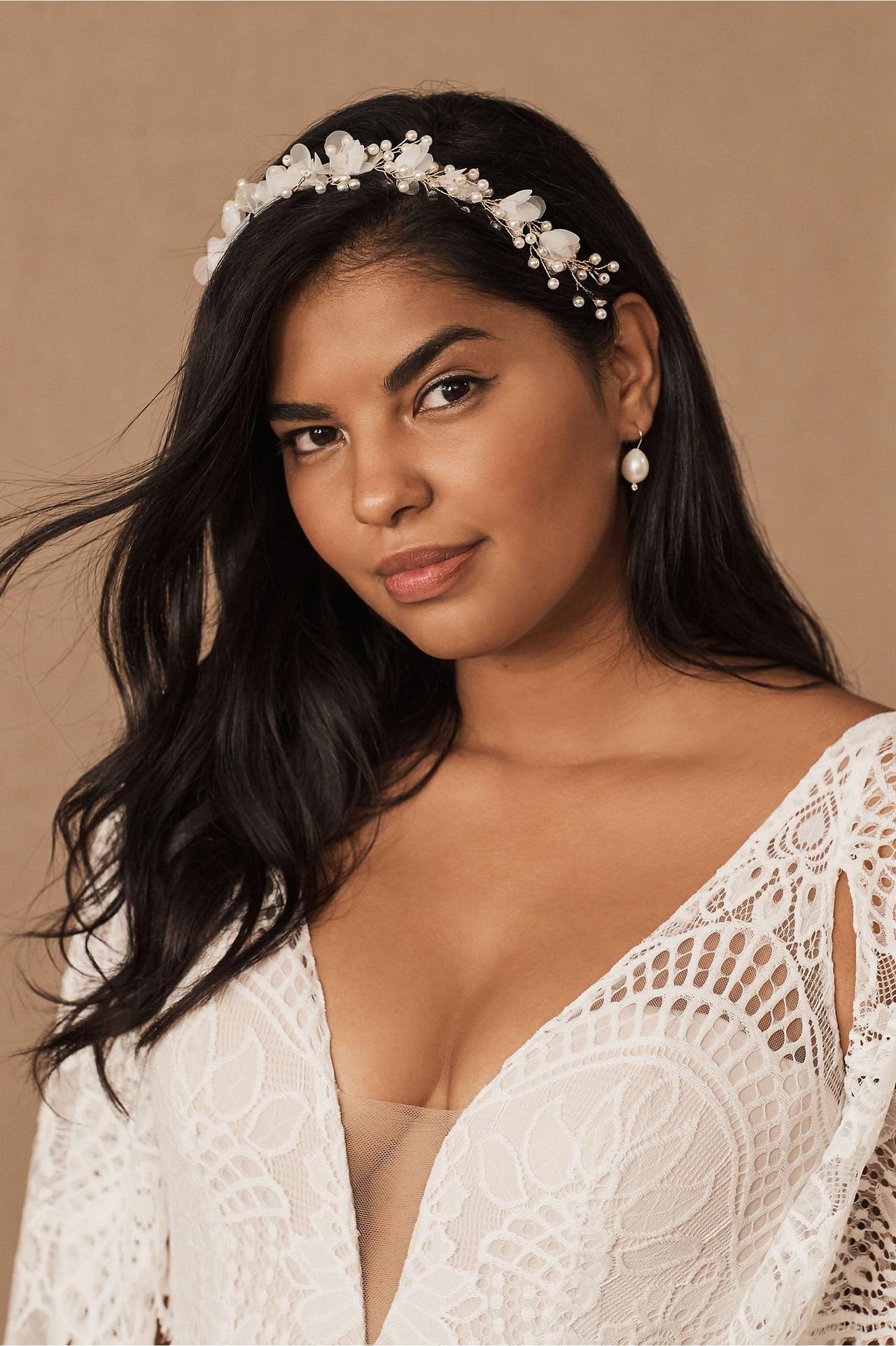 Fabric flowers soften the overall vibe of this botanical halo crown, which will give your bridal look an ethereal, angelic element.
BHLDN Essenza halo, $195, Anthropologie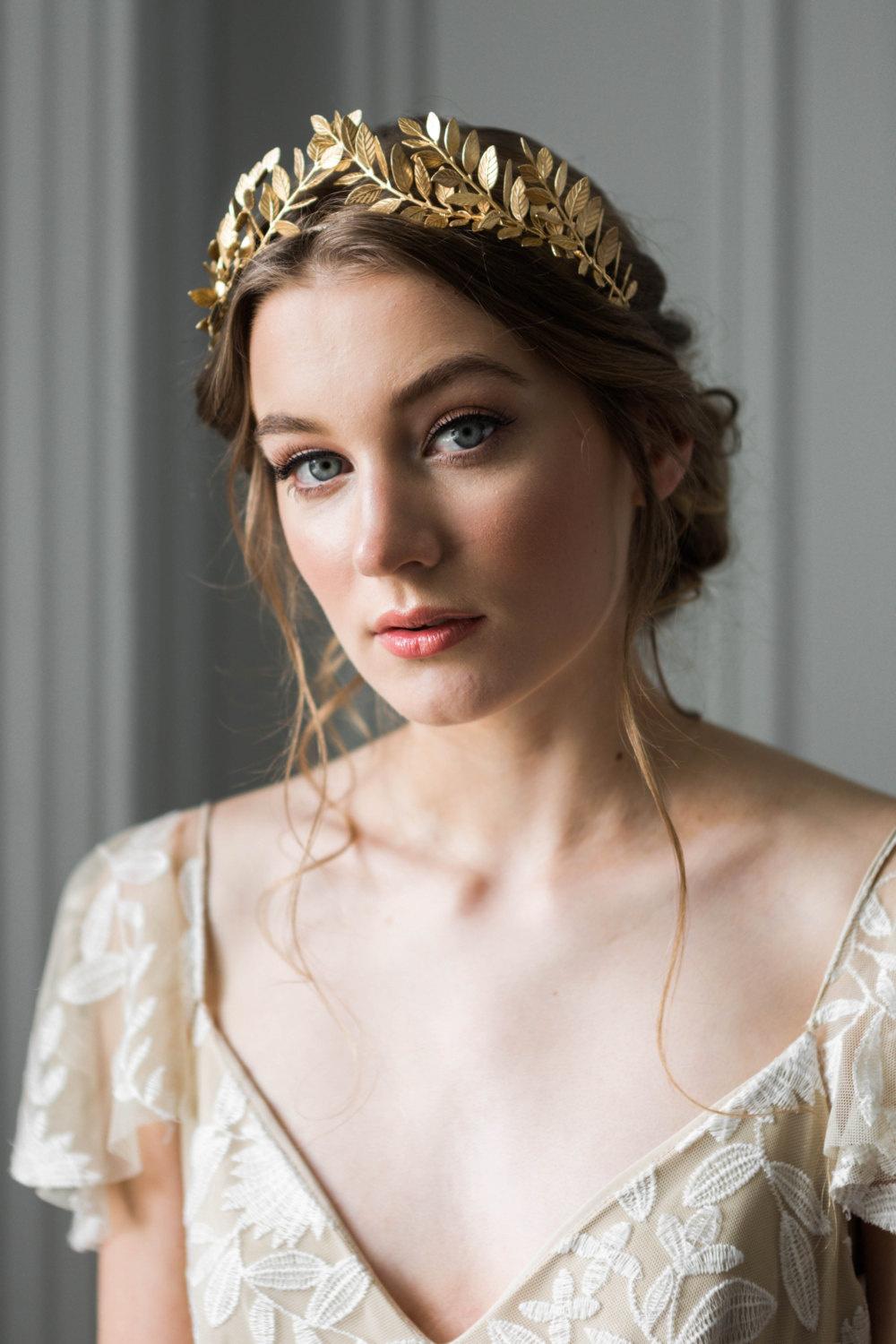 There are greenery crowns, and then there is this stunning gilded tiara. All you need is a loose, low bun and soft makeup to complete the airy look.
AnnaMarguerite laurel leaf tiara, $200, Etsy
Wedding Veils
Veils are no doubt the most classic option among wedding hair accessories. Length is a big decision for many brides when choosing their veil (see the different veil lengths here), and the decision should ultimately reflect where you're getting married, the type of dress you're wearing, and how you are styling your hair. A floor-length cathedral veil is the most traditional and also the most dramatic type. Mid-length and shoulder-length veils will give you the most freedom when moving around, since you won't have to carry the veil with you. Blusher and birdcage veils, which only cover your face, are the shortest veil options and instantly create a retro vibe.
Once you've decided on veil length, the choices don't end there—you'll also need to consider the veil's embellishments, which can include everything from lace appliqués and beading to pearls, embroidery, and even ombré color effects. If your veil is relatively simple, you can pair it with another wedding hair accessory, such as a comb or tiara.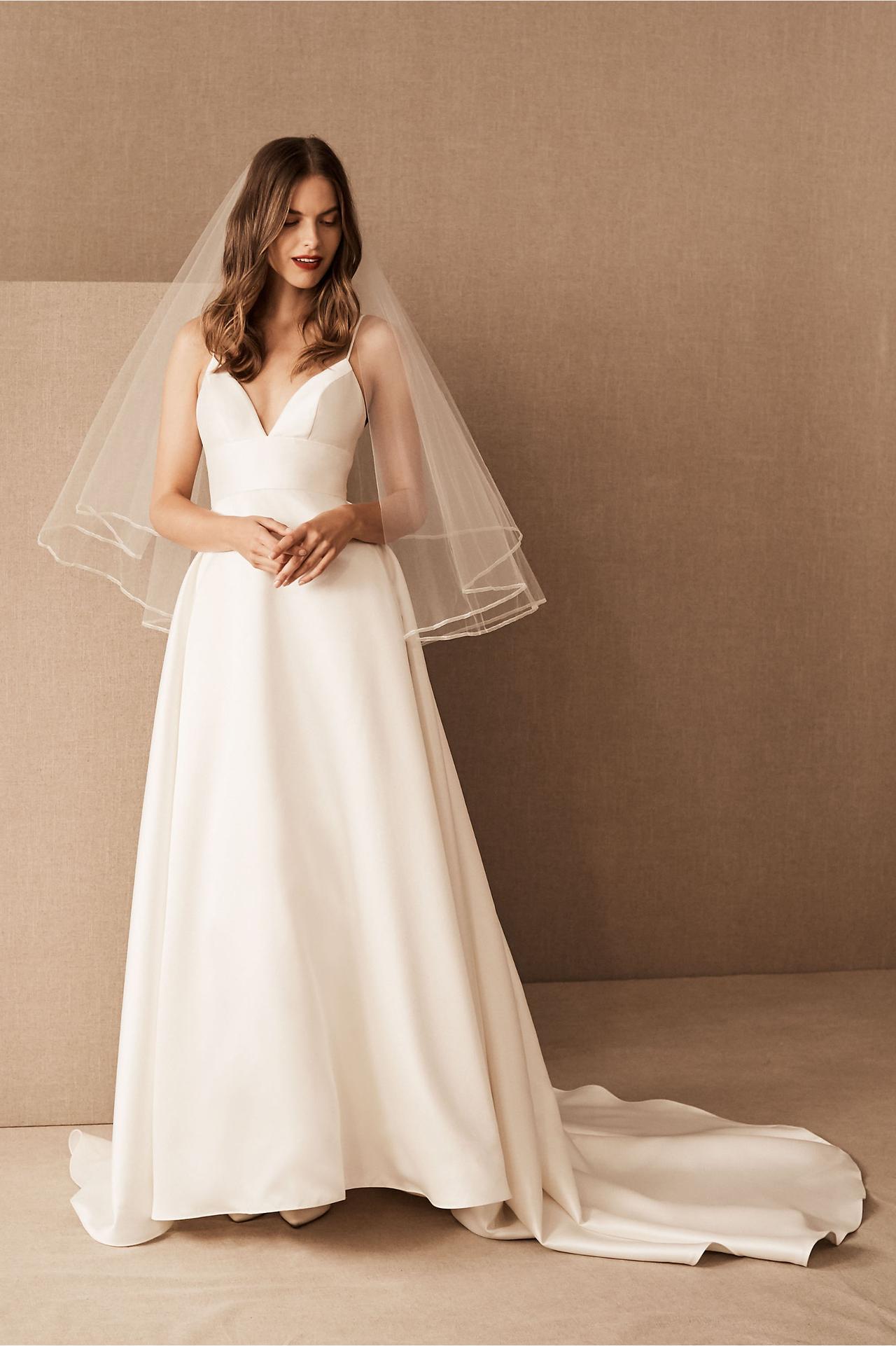 Wondering how to wear a wedding veil without the maintenance of an elaborate, full-length style? Choose a veil that hits at your hips and has minimal embellishments.
Paris by Debra Moreland ribboning cirque veil, $250, Anthropologie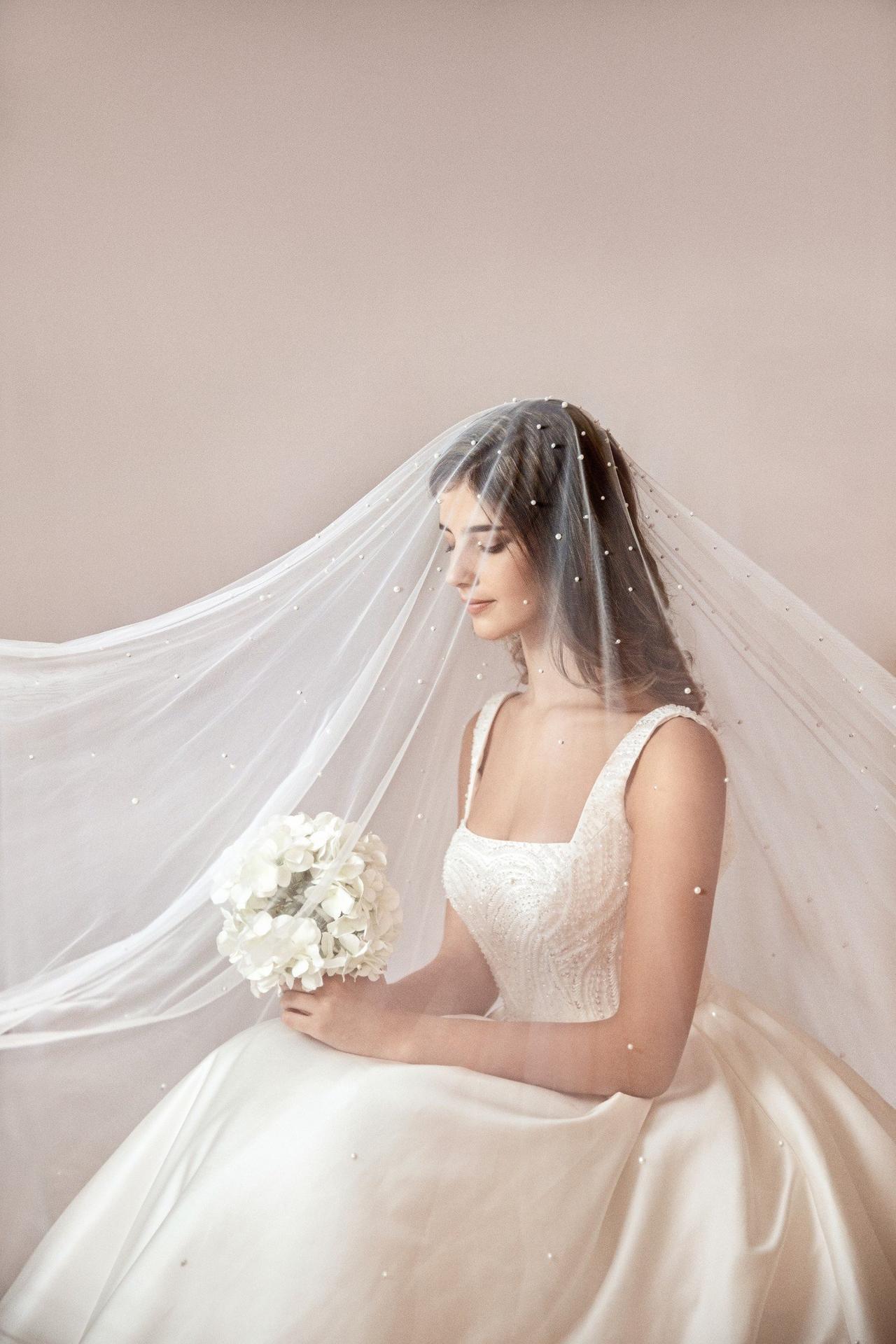 A delicate smattering of pearls is just enough to transform an illusion tulle veil into a work of art.
WhiteJasmineBridal custom pearl veil, from $170, Etsy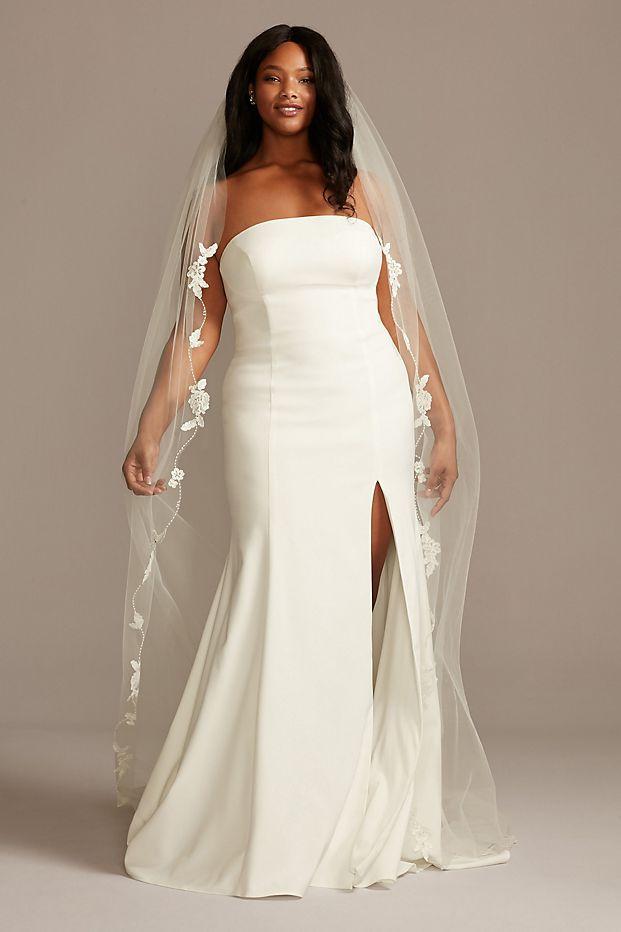 Try a scalloped edge veil with lace and beading for a twist on classic style.
David's Bridal floral appliqué and bead scalloped cathedral veil, $300, David's Bridal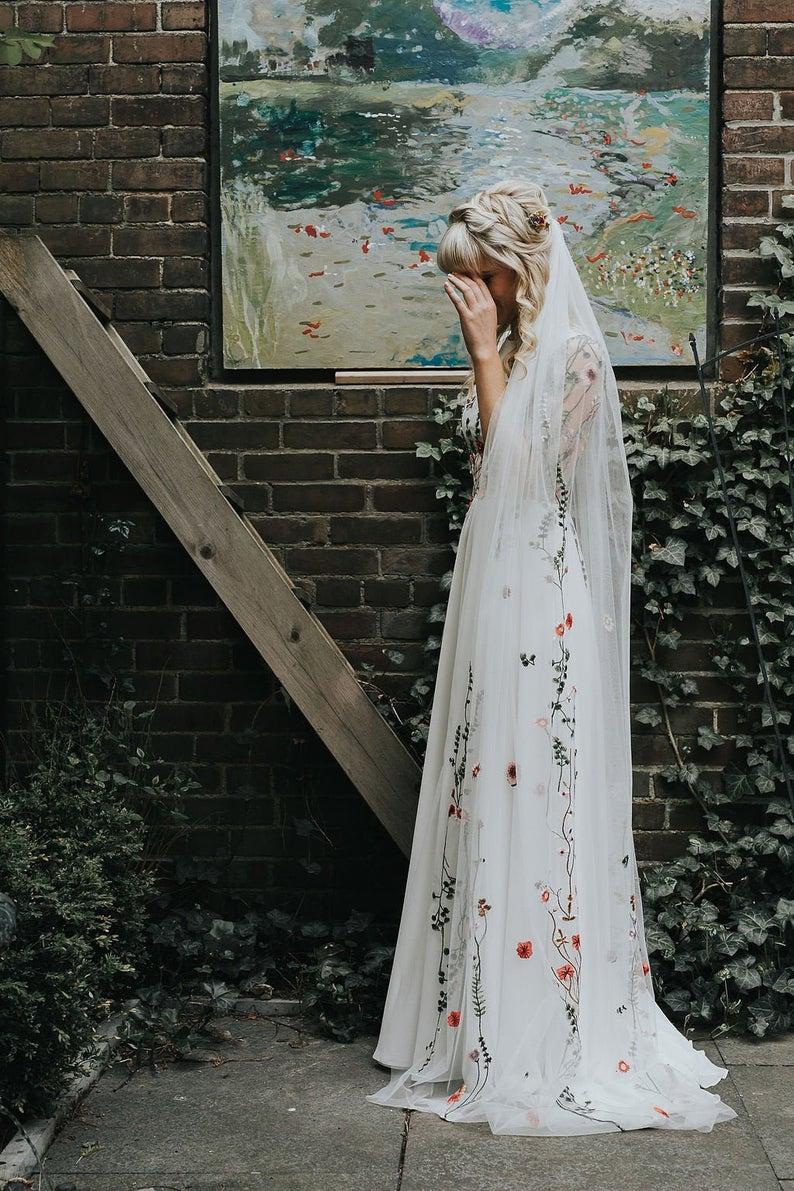 Don't be afraid to wear a colorful veil if classic styles aren't totally your thing. Veils with embroidered flowers and greenery are lovely alternatives, and custom colors are often an option.
AbigailOfGardenia dayflower veil, from $196, Etsy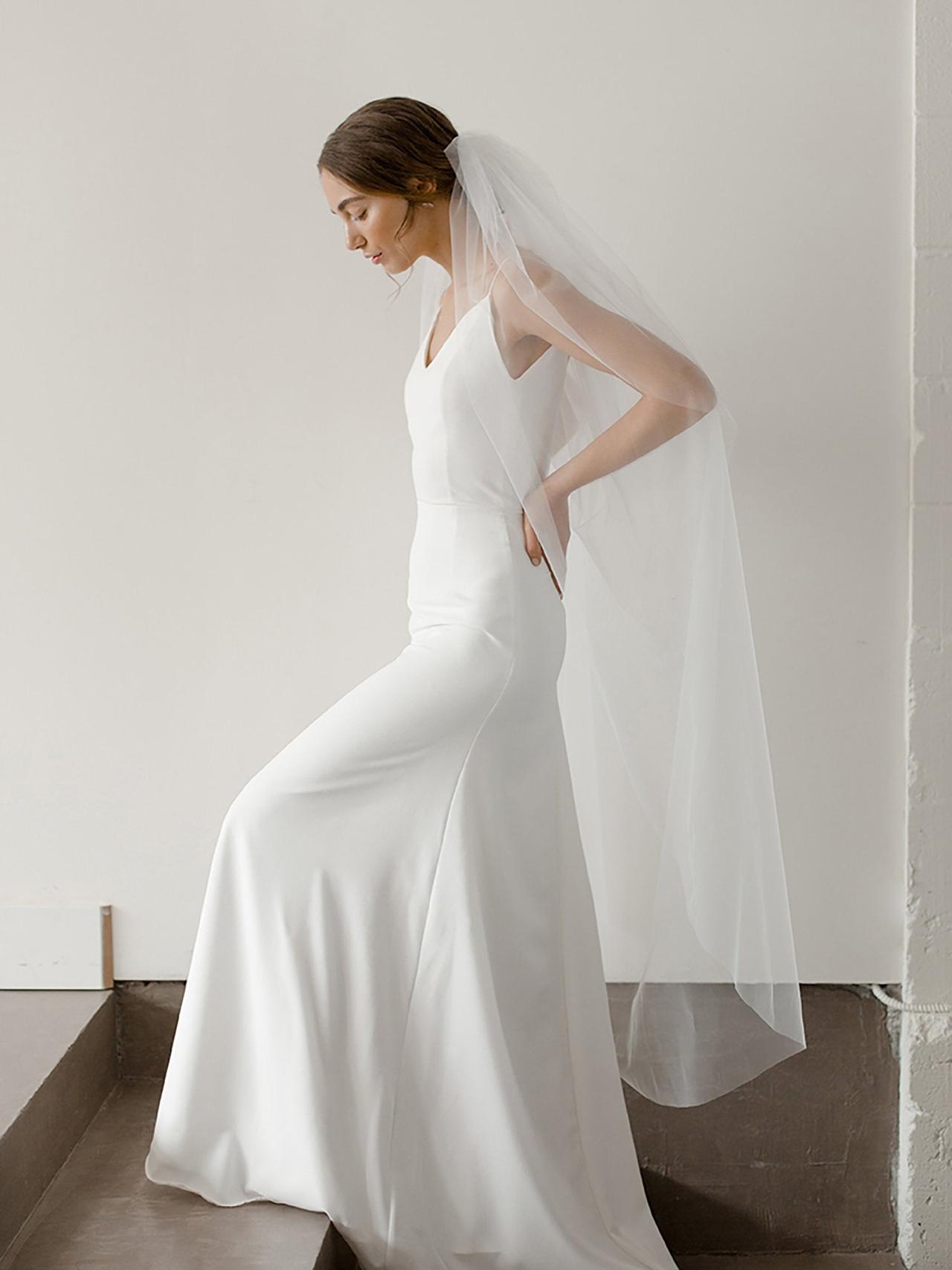 Raw-edge veils are great for achieving a minimalist, modern look (and they tend to be the most budget-friendly!).
DavieandChiyo two tier veil, from $82, Etsy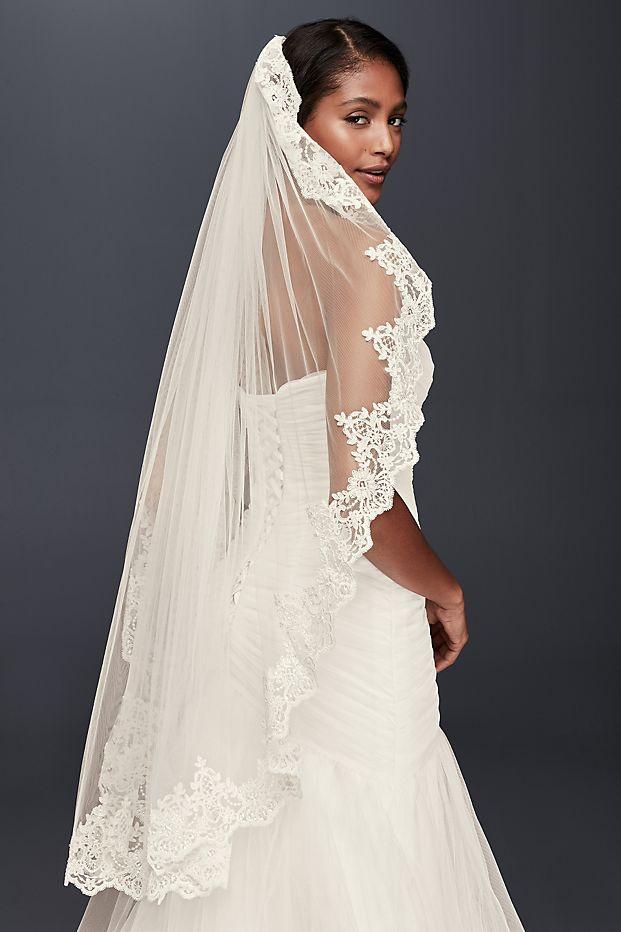 Lace veils will never, ever go out of style. Pair a lace-trimmed veil with a tulle wedding dress for a winning combination, or if you're wearing a lace gown, ask your bridal stylist if it has a matching veil.
David's Bridal corded lace fingertip veil with sequins, $200, David's Bridal
Wedding Hats
Hats are most commonly spotted at royal weddings, but decades ago they were a must-wear accessory for the bride and all of the guests. Today, they're slowly making a mainstream comeback—not only are we talking about British-style fascinators but less formal styles, too, such as floppy straw hats and fedoras. This wedding hair accessory is the easiest to take on and off throughout the day, making it perfect for switching up your look from ceremony to reception and everything in between.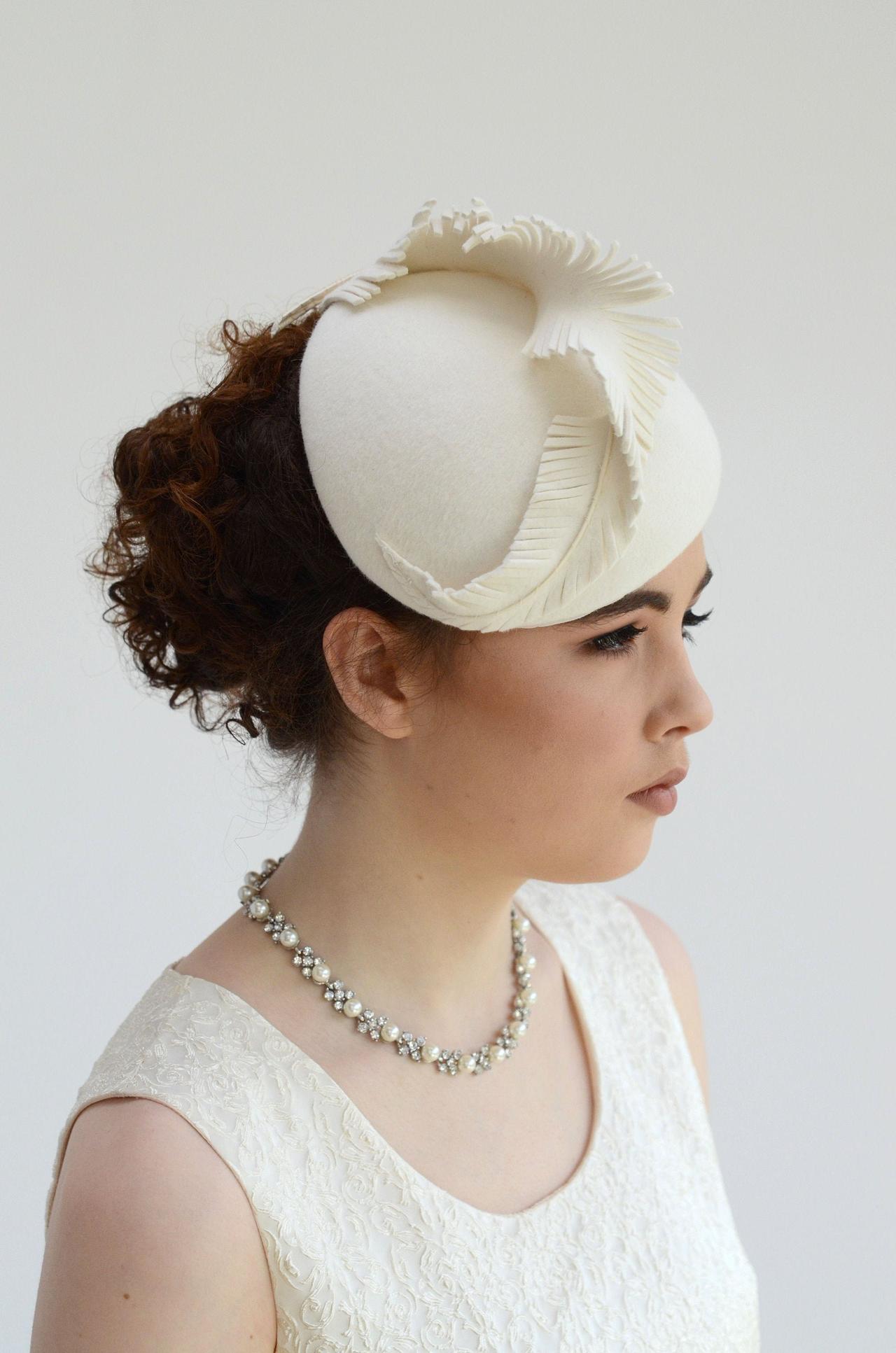 An architectural felt beret would look très chic at a snowy winter wedding.
TillyEllenMillinery ivory felt beret, $220, Etsy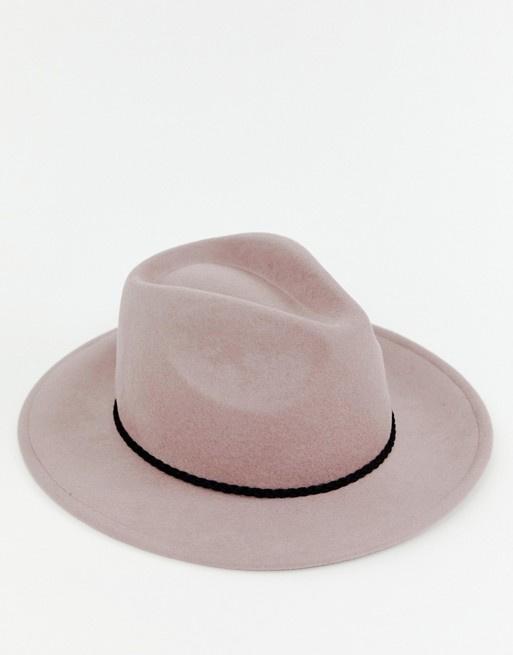 A beige and black hat is a stylish alternative to "wedding white" options.
ASOS Design felt panama hat with braid trim, $32, ASOS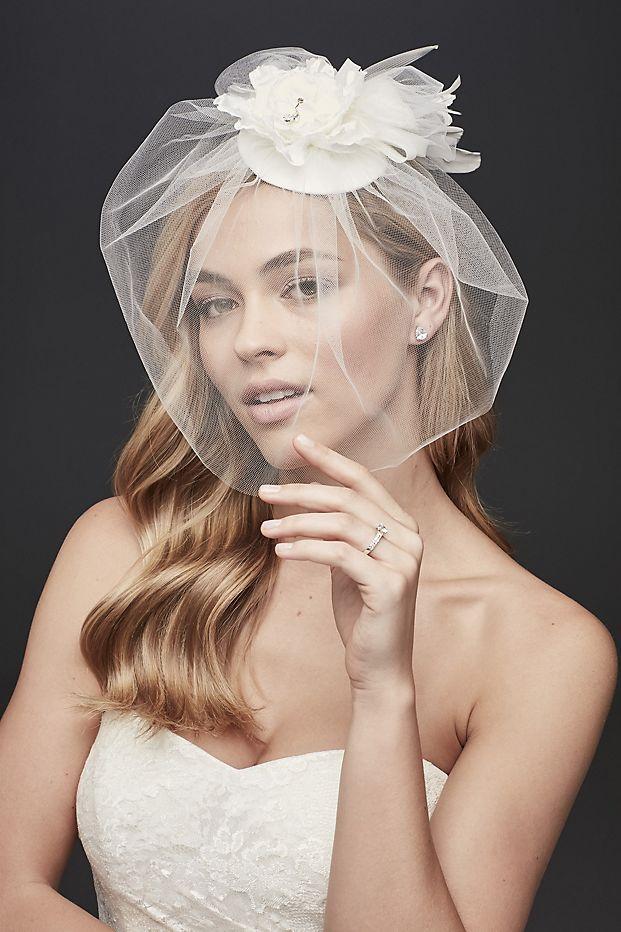 A hat and veil combination is beautifully retro.
David's Bridal vintage hat with flowers and blusher, $100, David's Bridal