How Should You Wear Your Hair on Your Wedding Day?
This bridal beauty decision is a major one, but our wedding hairstyle quiz will help you find your perfect 'do in no time.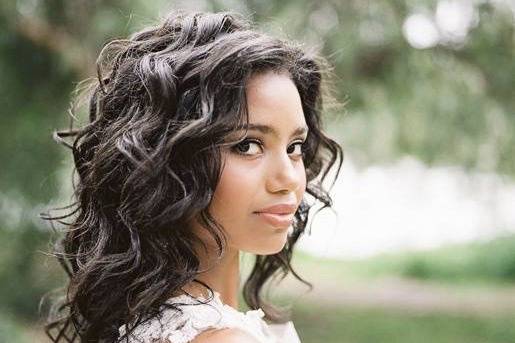 Unless you're one to wear fancy updos on the reg or sport perfect curls every day, picking your wedding hairstyle might feel like you're entering somewhat unfamiliar beauty territory. That's why we've made this quick wedding hairstyle quiz to get you started. There are a lot of factors that come into play when deciding which wedding hairstyle to choose: your wedding venue, your attire, and your everyday hair routine, for starters. This quiz will handle the hard work for you—all you need to do is answer 10 short questions. Before you know it, you'll be ready to share your ideas with your wedding hairstylist at your trial appointment!
Take our wedding hairstyle quiz to help you decide exactly which look to rock on your big day