The Wedding Hairstyles and Secrets Every Bride Should Know
Consider this your ultimate guide to all things wedding hairstyles—from expert hair tips and advice to help you find your dream hairstylist, to inspiration for how to wear your tresses on the big day.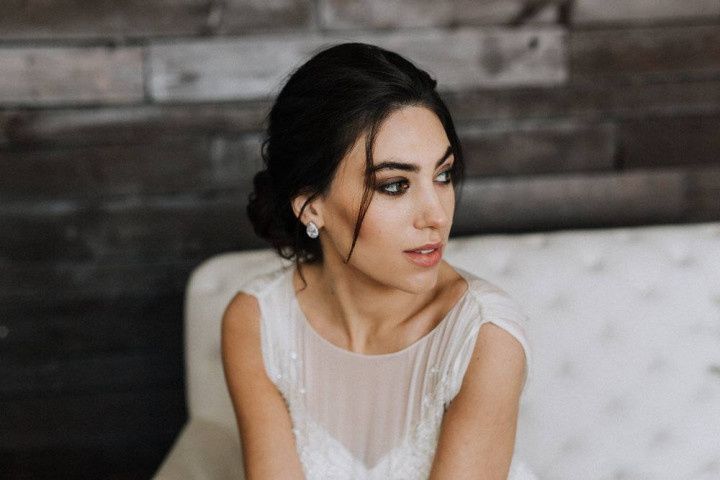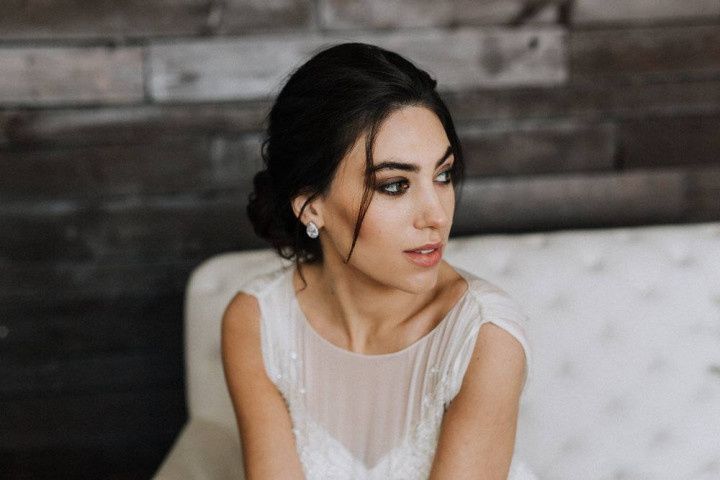 There's a lot that goes into planning a gorgeous wedding 'do, but with a little bit of strategy, you'll be crossing it off your checklist in no time. Whether you've just started browsing wedding hairstyles or you're past the inspiration phase and ready to hire your wedding day glam squad, this guide includes all the essential info that you need to know about bridal hair. Start by browsing our favorite wedding hairstyle ideas, then check out our advice for finding and hiring an amazing wedding hairstylist in your area. And finally, we're sharing some insider tips that will help you prep your hair leading up to the wedding—and ultimately make sure that your hairstyle remains flawless all day long, from the ceremony to the after party.
Here's everything (we mean everything) you need to know about wedding hairstyles.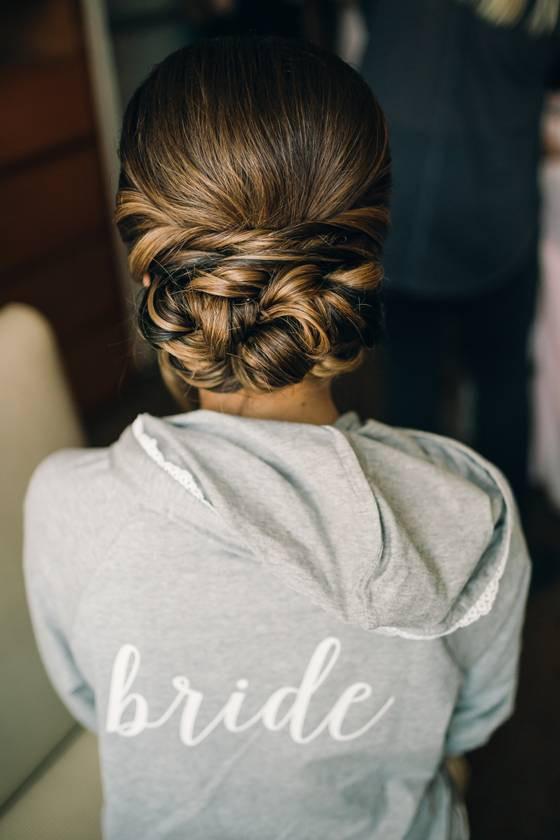 Choosing your wedding hairstyle
Browsing photos of wedding hairstyles is a great start, but when it comes to actually choosing how to wear your hair on the wedding day, it's important to keep a few factors in mind. First, think about your go-to hairstyle. Do you normally wear your hair in perfect curls, or are you more of a wash-and-go type of gal? If the thought of wearing a tight ponytail or piling on the hairspray makes you cringe, a sleek updo that requires impeccable styling and a lot of bobby pins might not be for you. The second thing you'll need to consider is your attire (and with that, your venue): if you're wearing a wedding dress, your hairstyle should complement the neckline, fabric, and overall vibe of the gown—in other words, a relaxed braid and flower crown may not be entirely appropriate for a formal ball gown that you're wearing to a black tie venue.
Don't want to make a decision on your own? We've got your back! Answer a few questions and we'll reveal our personalized wedding hairstyle suggestion for you.
Take the quiz! Find out how you should wear your hair on your wedding day »
Wedding hairstyles for short hair
Short hair, don't care! From pinned-to-the-side styles and cute bridal accessories (like headbands!), there are plenty of ways to rock a bob, lob, or pixie cut on your wedding day.
See wedding hairstyles for short hair »
Wedding hairstyles for long hair
If you've got long hair that goes past your shoulders (hello, #mermaidgoals), the world is basically your oyster when it comes to wedding hairstyles. Choose from a classic chignon, a bohemian fishtail braid, or romantic, loose curls that will blow in the breeze.
See wedding hairstyles for long hair »
Wedding hairstyles for Black brides
From elegant buns to cool-girl braids, these hairstyle ideas from real brides are totally steal-worthy.
See wedding hairstyles for Black brides »
Natural wedding hairstyles
We love a bride who embraces her natural hair texture on the big day, whether you've got waves, coils, or something in between.
See wedding hairstyles for natural hair »
Wedding hairstyles based on zodiac signs
Even if you're not a total believer in astrology, it's fun to see what the stars have in store for your wedding hairstyle.
See wedding hairstyles for every zodiac sign »
Your bridesmaids' hairstyles are just as important as your own—after all, they're going to be standing by your side for the whole day! Whether you let your girls choose their own 'dos or decide that you want everyone to look uniform, these ideas will get you started.
See our favorite bridesmaid hairstyles »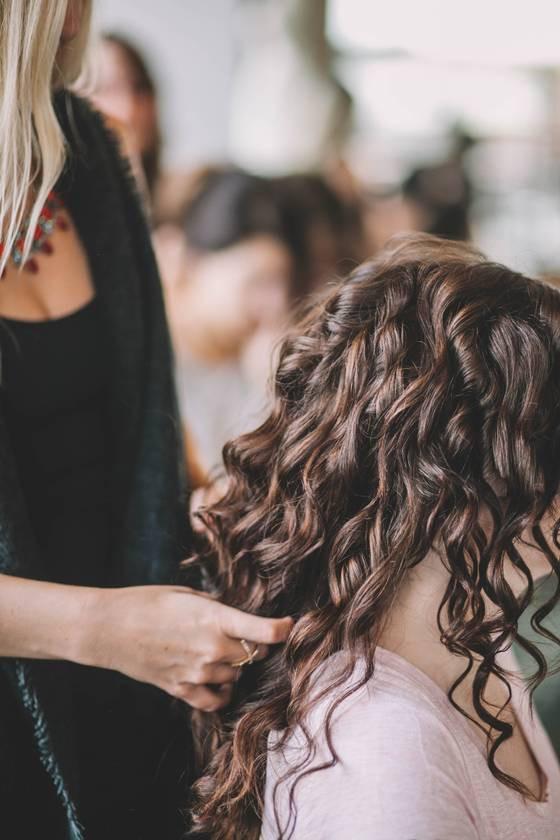 Finding a wedding hairstylist
Trust us when we say that hiring a professional hairstylist for your wedding day is 100% worth it. Not only will they have years of experience up their sleeve (and a collection of professional tools to match), but they'll be a lifesaver as you're getting ready on your wedding day. A hairstylist will ensure that you look your absolute best before walking down the aisle—all you have to do is focus on relaxing! Do your research to find a wedding hairstylist who fits your budget, listens to your suggestions, and most importantly, makes you feel comfortable.
Reasons to hire a wedding hairstylist
You manage to style your hair on a day-to-day basis, so what's different about styling it yourself on your wedding day? Not so fast! A professional hairstylist is the ultimate expert when it comes to making sure your wedding hairstyle lasts all day, looks great in photos, and is exactly what you've been dreaming of.
The six reasons why you MUST hire a wedding hairstylist »
Questions to ask a potential wedding hairstylist
As you're reading reviews and interviewing wedding hairstylists in your area, be sure to ask about things like viewing their portfolio, what types of products they use, and additional services they might offer.
10 questions to ask your wedding hairstylist »
What to expect at your wedding hair trial
Scheduling a wedding hair trial before the big day is a must. This will give you the chance to see your hairstylist in action, provide feedback, or switch up your look if it's not what you thought it would be.
Read more about wedding hair and makeup trials »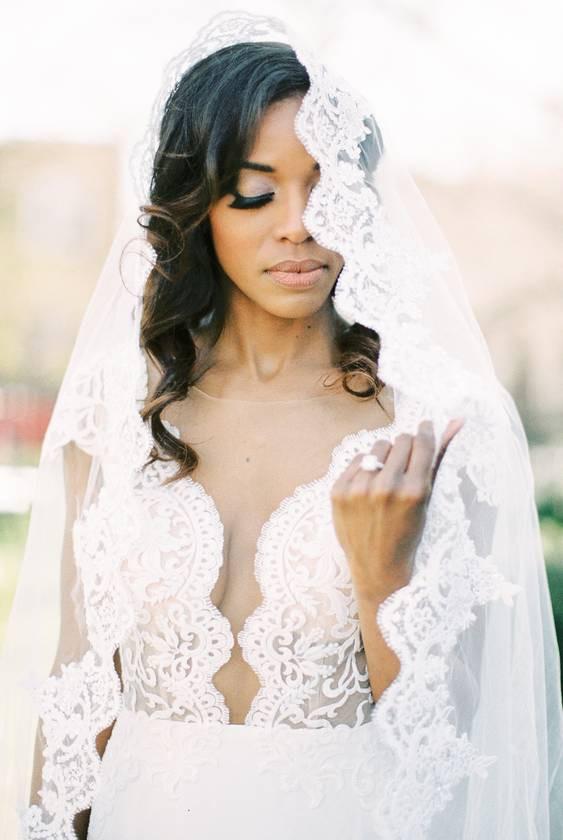 Accessorizing your wedding hairstyle
Veils are the most obvious—and most traditional—wedding hair accessory, but your options don't end there. Fresh flowers are great for brides who love bohemian and romantic wedding styles, while unexpected accessories like barrettes, bridal hats, and sweet bows are favorites among the trendsetting crowd.
Trending hair accessories
If you're looking for something that hasn't been done a million times, check out these up-and-coming hair accessories trends you can rock on your big day.
See the trendiest wedding hair accessories »
From oversized flower crowns to delicate baby's breath, there are dozens of different ways to wear flowers in your hair.
The prettiest wedding hairstyles with flowers »
Your wedding day is (probably) your one chance in life to wear a veil, so we say go for it! If you're considering wearing this timeless accessory, we've got the details on exactly how to pair your veil with your wedding hairstyle.
How to wear a veil with every wedding hairstyle »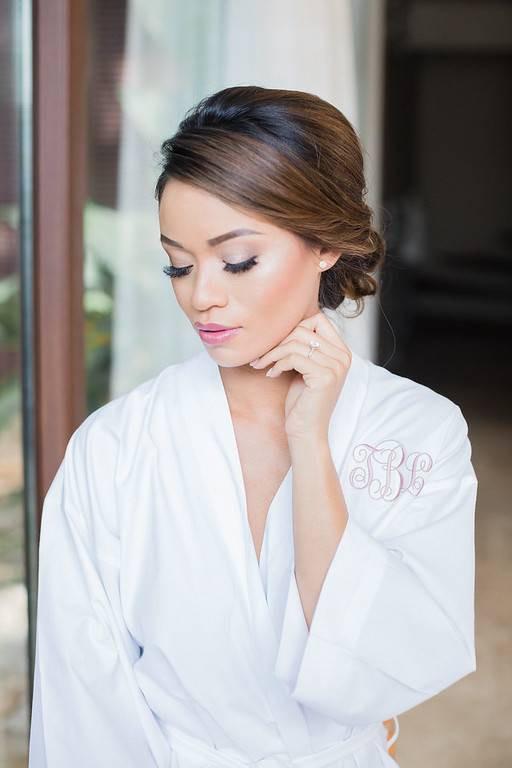 Hair maintenance
Your wedding hairstylist (along with your regular hairstylist, if they're not the same person) will be the expert when it comes to prepping your hair for the big day. Whether it's regular cut and color appointments, at-home hair masks, or extra vitamins and supplements, there are a number of things you can do during your engagement to ensure that your hair is the healthiest it can be on your wedding day. Hair extensions are another option for adding length and volume to your wedding 'do—we'll give you the lowdown on the different kinds of extensions to help you decide if they're a fit.
If you don't already have a color routine, it's best to begin at least six months before your wedding for the healthiest, most natural results. Just be sure to avoid the major no-no's, such as attempting to color your hair for the first time at home, or choosing a color that's too drastic from your normal hue.
Hair color mistakes to avoid before your wedding »
You might not realize it, but many of the wedding hairstyles you've seen on Pinterest, in articles, and on social media actually involve hair extensions. Even if you're not interested in adding length, a few well-placed clip-in extensions can make all the difference by adding volume and shape to your wedding hairstyle.
Why you should consider hair extensions for your wedding day »
Face masks or hair masks? Don't make us choose, Either way, regular hair mask treatments will keep your strands ultra-healthy and shiny for the wedding. Plus, after a busy day of wedding planning, a hair mask is the perfect excuse to kick back and unwind. Here are some affordable options.
The best hair masks for gorgeous wedding hair »
You heard them right here—follow these expert tips to avoid any wedding hairstyle mishaps, both before and during the big day.
See the top wedding hair don'ts, straight from the experts »