6 Hair Color Mistakes to Avoid Before Your Wedding
If you're planning on coloring your locks pre-wedding, definitely be sure to avoid these hair color mistakes.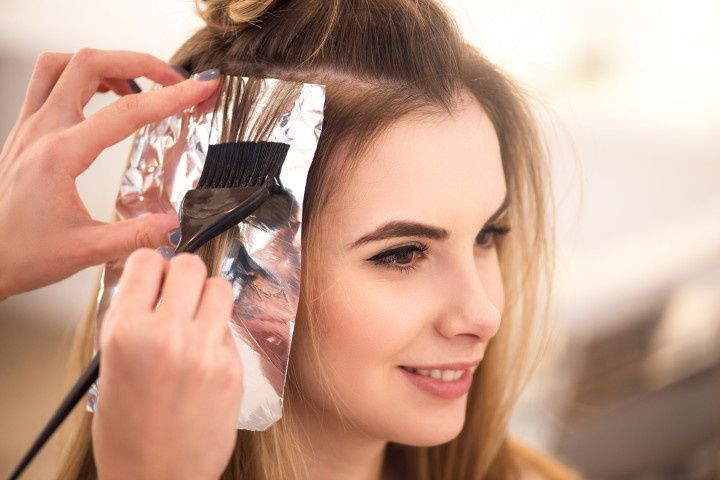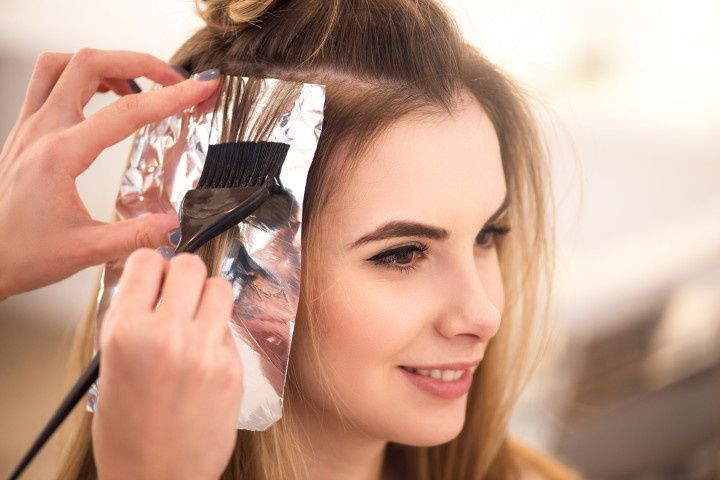 As if the list of things to do before your wedding day wasn't long enough, many brides-to-be add hair coloring to their to-dos. Especially if you've colored your hair in the past, you'll most likely want to keep it up so that you look as much like yourself as possible on this all-important day. Experts recommend starting at least six months prior to your wedding date to consult with a colorist who can help you achieve your ideal hue and avoid hair color mistakes that are all-too-common. If you've chosen a skilled professional, you're likely in good hands and en route to avoid hair color mistakes.
To help keep you in line and ensure that your locks are primed and ready for a walk down the aisle, we asked hairstylists to hair the top hair color mistakes brides-to-be make.
Making drastic changes of any kind
If there's one day where you want to look like yourself, it's your wedding day (trust us on this one!). You don't want to look back in a few years (or decades) and have regrets over your hair color or style. That's why experts recommend against making any drastic changes to your hue. "A good colorist will guide you through the year, months and weeks leading up to your wedding doing their best to keep you looking like your best self," says Kali Ferrara, senior colorist at Roy Teeluck Salon in New York City. "If you are generally someone that identifies to most people and yourself as a blonde (even though you're a natural brunette) then keep your perky blonde instead of succumbing to trends of deeper hues."
Jumping around to colorists leading up to the big day
If you don't already have a go-to colorist, you should try to find one as soon as you get engaged. This will ensure that he or she has time to get to know you and your preferences and design a wedding-day look that you'll be happy with (with time to spare!). "Ask your friends and find the perfect fit with someone who specializes in your shade, check out their portfolio online and talk to them about your wedding and what you're looking for on that day," says Kacey Welch, master colorist out of the Roil Salon in Beverly Hills. She recommends giving yourself at least six months to get your color planned for your wedding day.
Booking too many hair color appointments leading up to the wedding
It's a smart idea to map out when you plan on getting your hair colored so that timing aligns perfectly with your big day. While there are no hard and fast rules to how long before, Welch recommends working with your stylist during the scheduling to avoid any hair color mistakes. "Maybe you need to space out your appointments a few months before so you can have your hair the healthiest on your big day," she says. "Also, be careful of over processing and booking too many appointments to prevent breakage."
Not getting a full before
If you get highlights, it's recommended to always opt for a full instead of a half just before your wedding, especially if you're a blonde. "A full head will ensure the bride has seamlessly highlighted hair from top to bottom making sure their day of style has no dark spots or shows any roots on their nape hairline," says Ferrara. "This could take some planning ahead making sure they don't get one the time before, wasting time and money."
Trying to do it yourself
This is a major wedding hair color mistake, unless, that is, you have a color routine that you've been doing for a while using an at-home kit. "At-home color doesn't include highlights and other color hues you may be used to," warns Welch. "When in a pinch financially, you can speak to your regular colorist to tell them your thoughts, as they can often be flexible to keep you as a client and looking your best."
Not planning for extensions or color-matching
"Long locks on your wedding day are what many brides dream of, but that can quickly become a nightmare if you aren't prepared a few months in advance," says Welch. That's why she recommends consulting with your stylist a few months out so you can determine which extensions will work for you. "Whether it's clip-ins that you'll wear for the wedding or you are planning to add them through the engagement, it's vital that you work with a stylist that can help you wear them and maintain them," she says. "I created the Kacey Welch Method for extensions that are sewn-in wefts that cause no damage to the natural hair, and with the range of colors of the hair I source, there is a shade for everyone, but not all hair matches perfectly, so speak to your stylist and buy the hair well in advance so you are looking perfect on your wedding day."