21 Ways to Wear a Veil With Your Wedding Hairstyle
Add this elegant accessory to your bridal look by using these ideas as inspiration.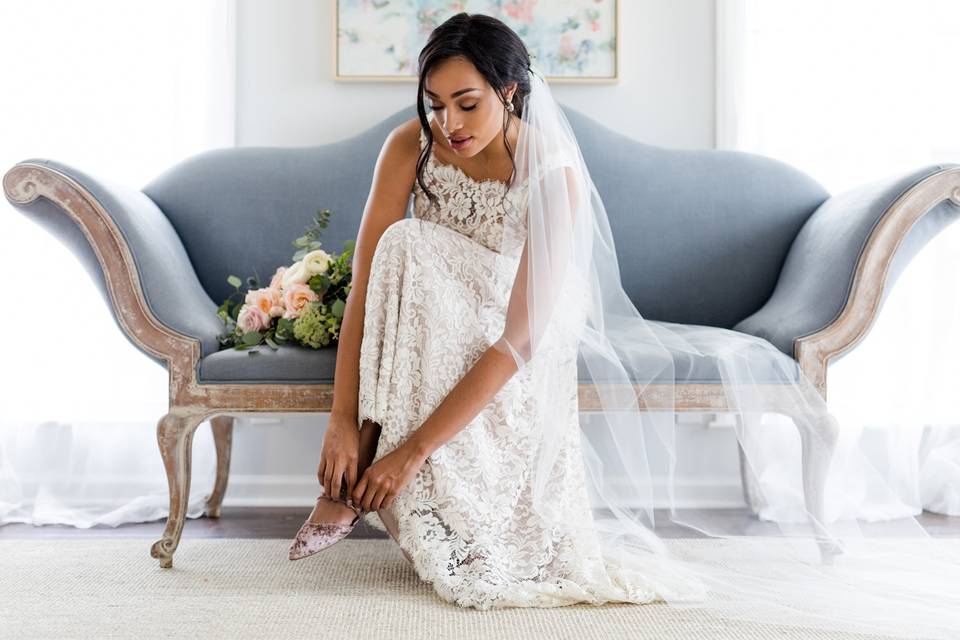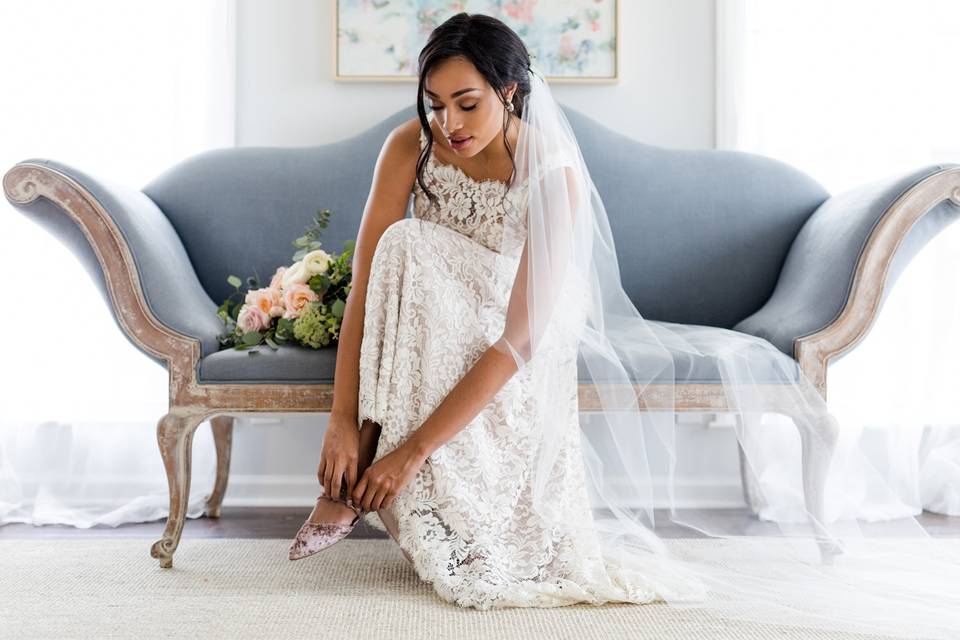 Once you've decided how to wear your hair on your big day, it's time for another question: how to wear a veil. If you're on the fence between veil or no veil, these beautiful wedding hairstyles with veils make a strong case for wearing one (and might we add that being a bride is pretty much the only opportunity you'll have in life to wear something so dramatic!). While veils are a classic bridal accessory, there's more to them than simply throwing a piece of tulle over your head and calling it a day. First, you should brush up on the wedding veil styles to decide what works best for you, and then you'll need to think about how it will pair with your chosen hairstyle. Your wedding hairstylist will be able to give you some pointers during your hair trial, but we've rounded up some of our favorite ideas to get you started. Here are all the different wedding hairstyles with veils you can choose from for your bridal look.
Chignons and Low Updos with Veils
These are some of the most popular wedding hairstyles with veils, and since chignons are extremely versatile (you can make them as casual or as formal as you like), they work for a range of wedding seasons, venues, and wedding dress necklines. When adding a veil to a chignon, messy bun, or low 'do, you have two options. Option one: The veil can be tucked into the top of the hairstyle to lift it slightly up and out. Option two: You can add the veil to the underside of the bun instead—keep in mind that this will leave the veil closer to your neck and shoulders, and will also make the fabric appear a few inches longer.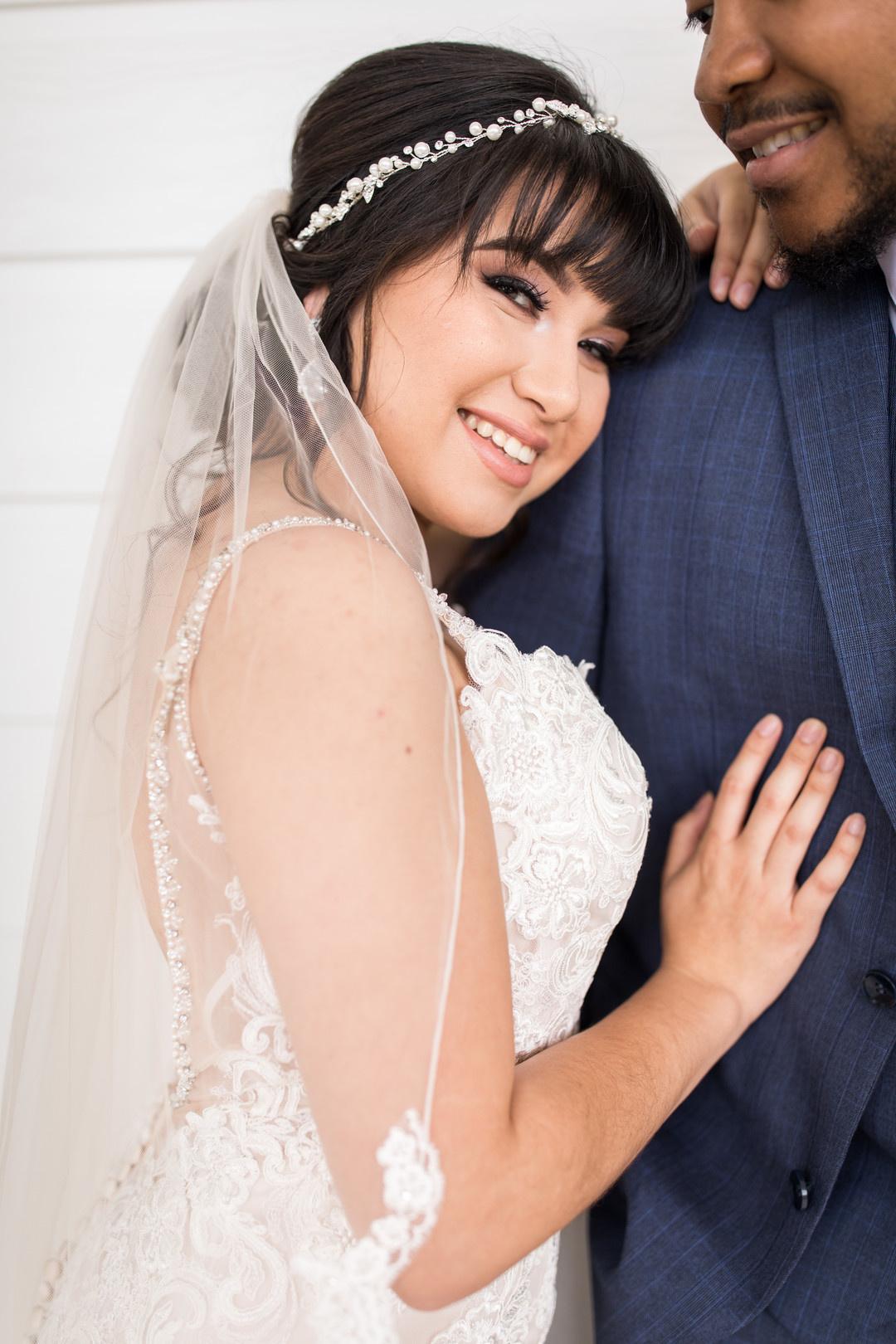 Hair by Dominic Modivo, Makeup by La Beautique
Veil with beaded headband
Add a pearl or beaded headband to a loose chignon, then finish by pinning your veil to the base of the hairdo for a classically romantic look.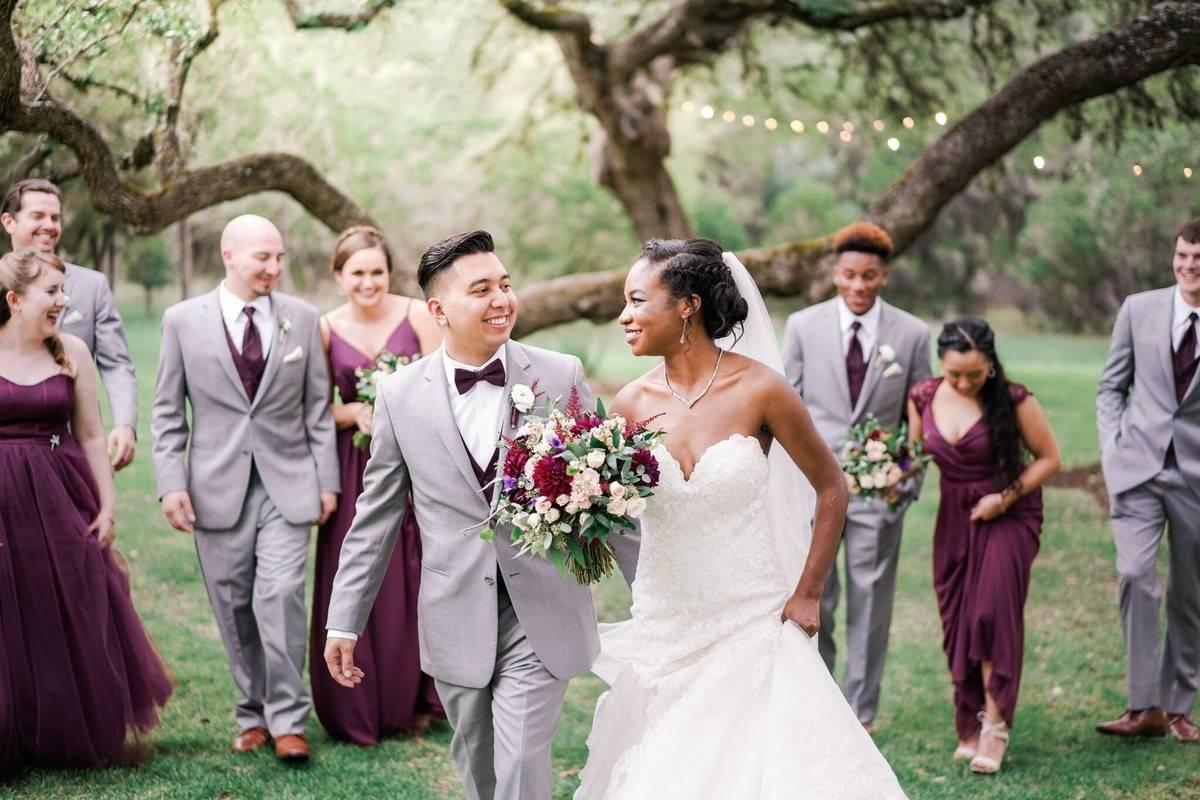 Chignon with side braid
Finish your messy bun or low 'do with a side braid for a wedding hairstyle that's elegant but not overly formal (and still catches the eye once you take the veil off!).
Hijab with wedding veil
If you're wearing a hijab, turban or other head covering on your wedding day, look for local seamstresses and bridal retailers who can design a custom veil or headpiece to fit exactly what you need.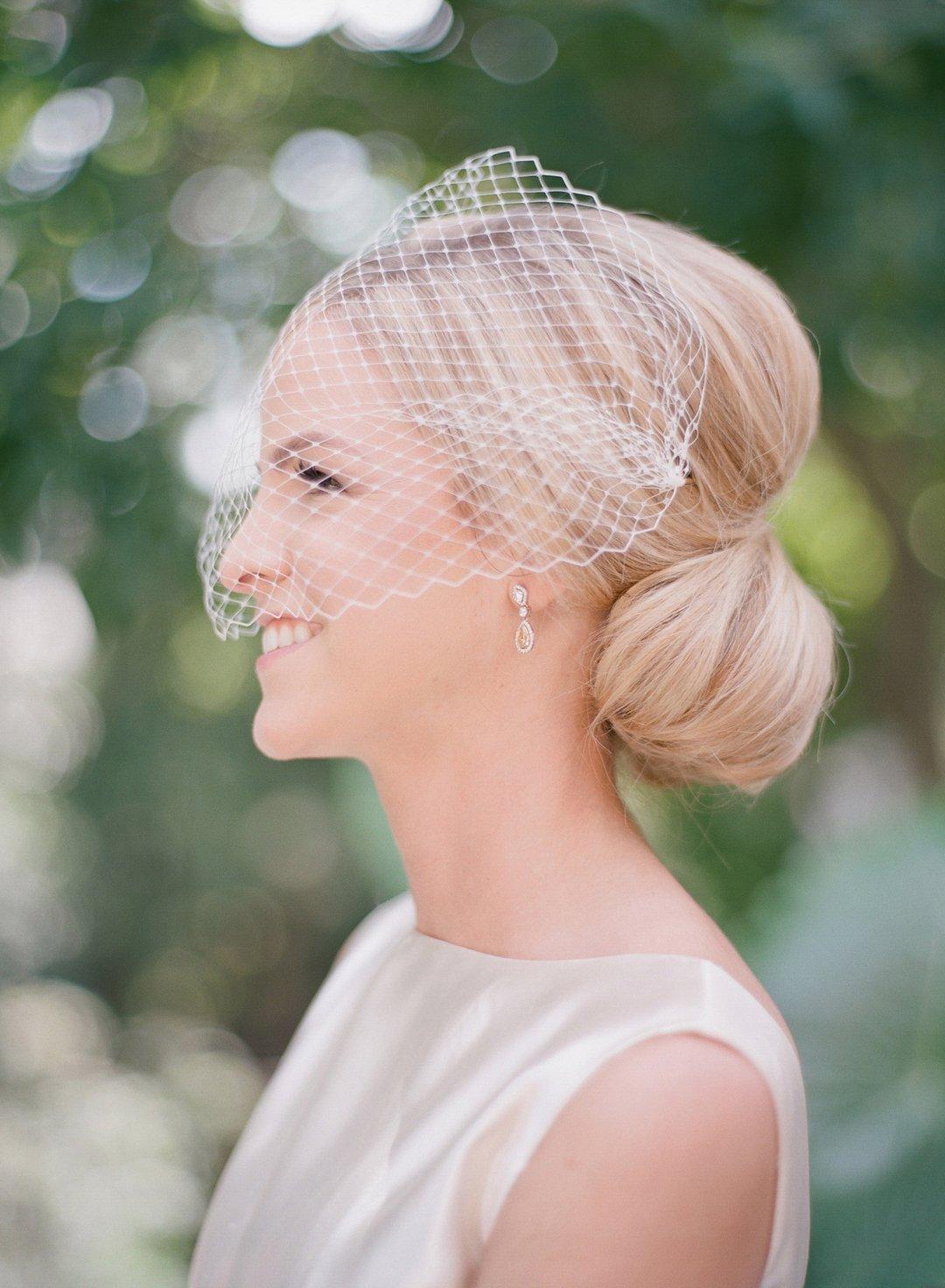 Hair by Georgetown Bride, Makeup by Nour Kazoun Makeup Artistry
Formal updo with birdcage veil
A birdcage veil is simple and sweet, and it never goes out of style. Choose this no-fuss accessory if you want an iconic bridal look without the hassle of a longer veil. Birdcage veils look especially elegant paired with low chignons and slight bouffant styles.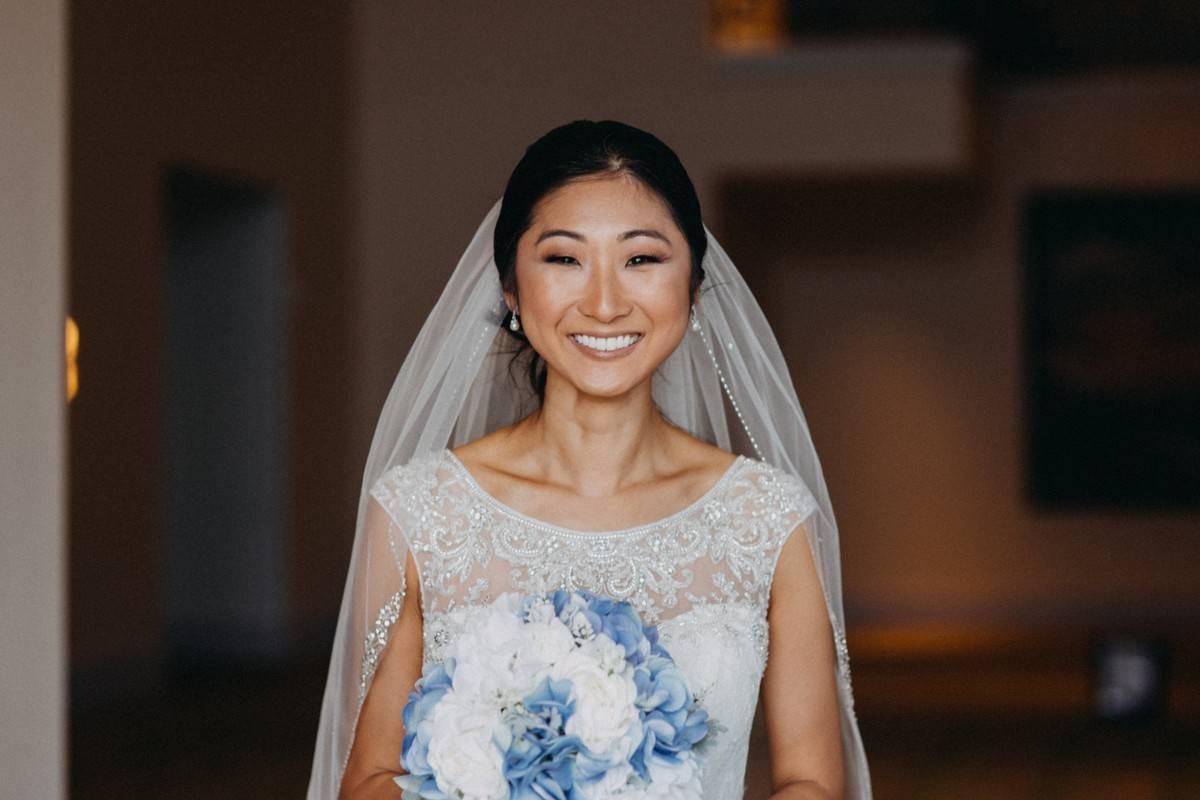 Chignon with center part
A smooth, flyaway-free chignon is a go-to hairstyle for medium-length and long veils—plus, keeping all of the hair away from your face means you can show off a lovely pair of earrings.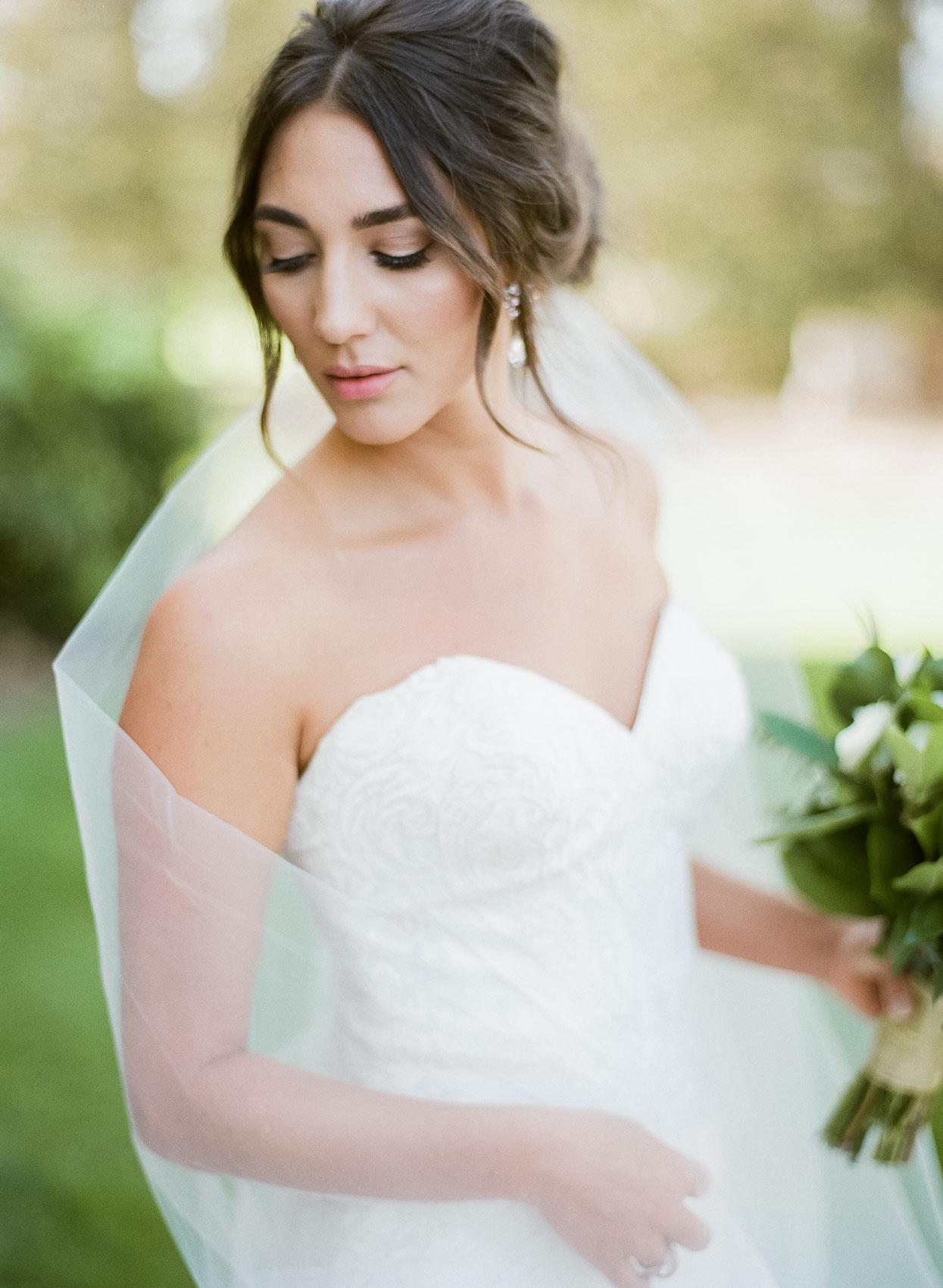 Messy low bun
For an ethereal, perfectly undone vibe, leave a few loose sections of hair around your face, then curl them slightly to add volume and texture. Pin your veil to the underside of the chignon and voilà: goddess bride.
Half-Up Wedding Hairstyles with Veils
For half-up half-down wedding hairstyles with veils, the veil should be attached to the underside of the style. The hairstyle and veil should rest at the crown of your head or just below it. Many brides opt to include a sparkly hair comb, beaded hair pins, fresh flowers, or other wedding hair accessory at the top of the veil for added wow factor.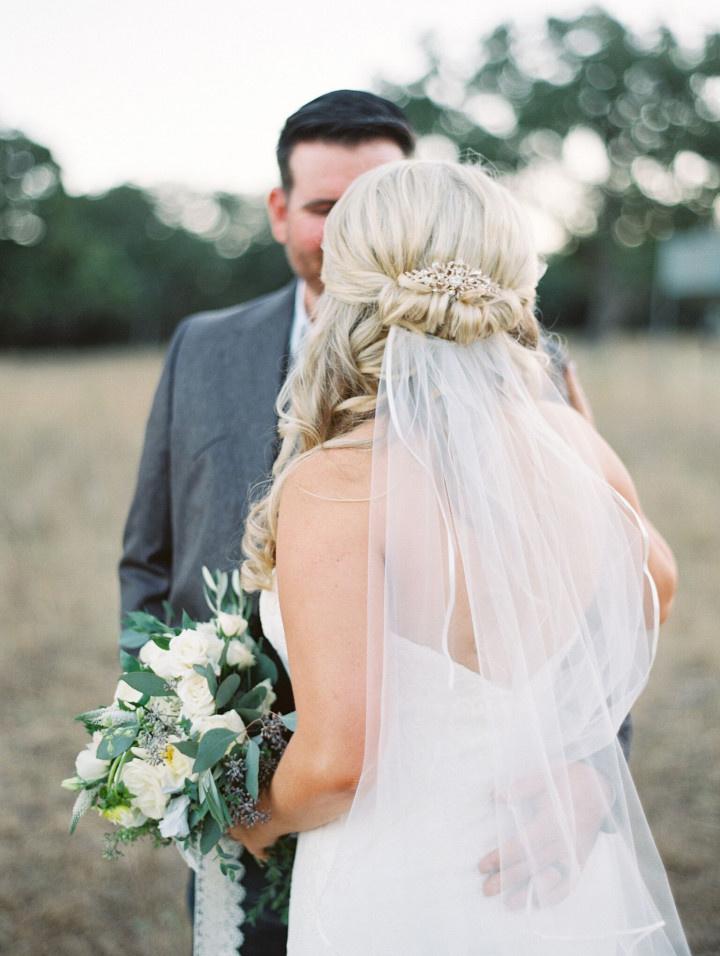 Half-up hairstyle with comb
A rhinestone comb adds just the perfect hint of sparkle when tucked into a curly half-up style. This is an easy way to make your bridal hair feel slightly more formal if your veil is on the more simplistic side.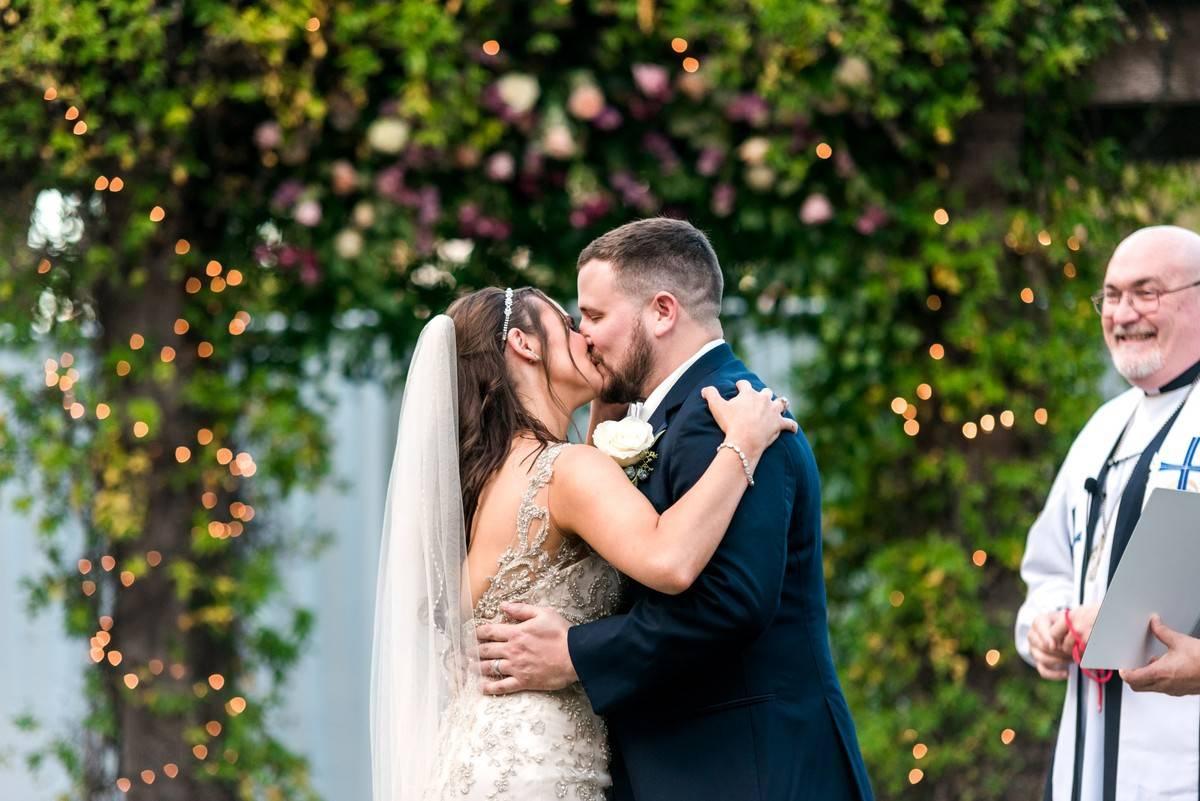 Half-up hairstyle with headband
Add a headband to your half-up hairstyle as a stylish way to keep flyaways in place—especially helpful if you're having an outdoor ceremony or reception.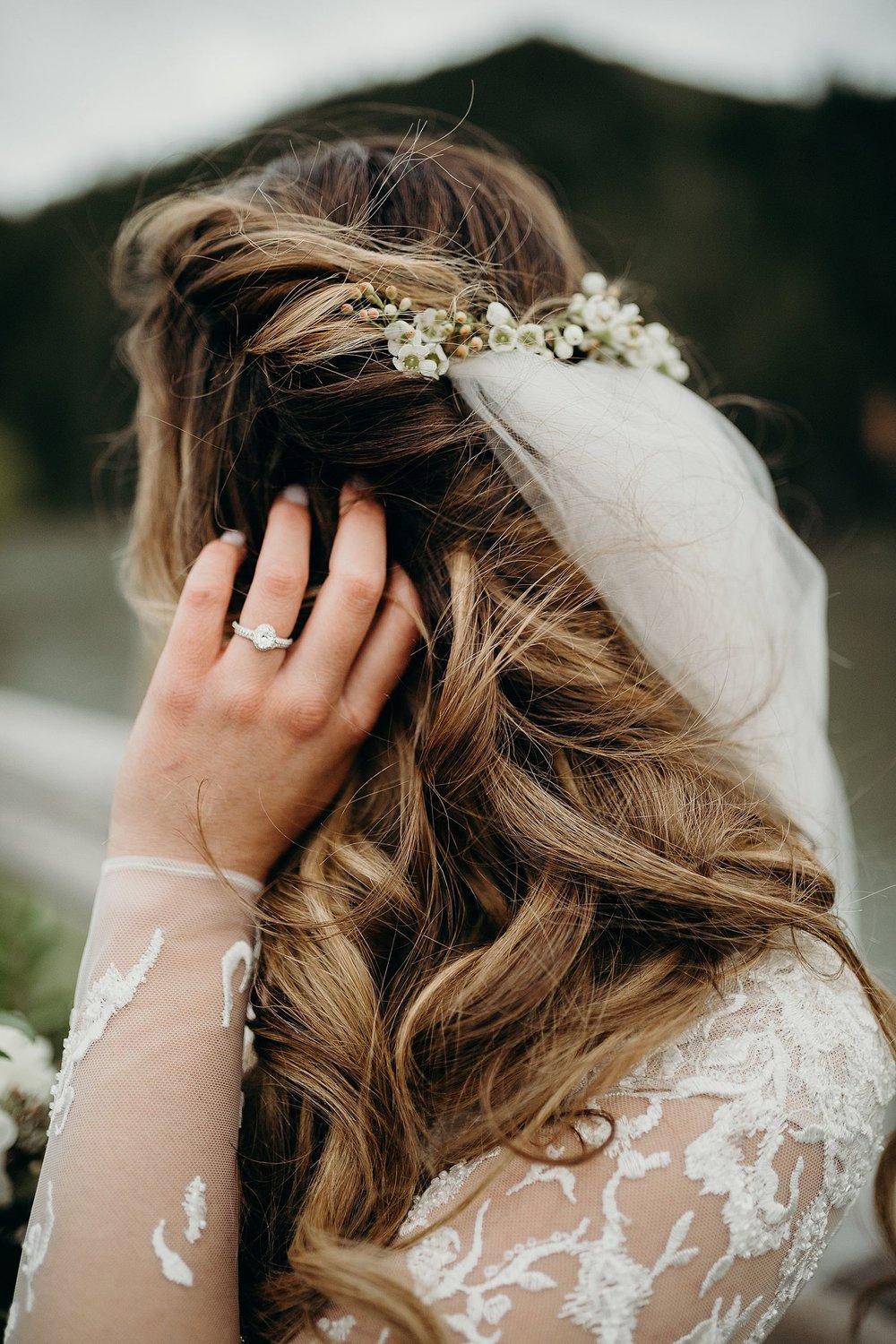 Boho half-up hairstyle with flowers
Dainty flowers (like these sweet wax flowers) will give your wedding hairstyle a free-spirited vibe.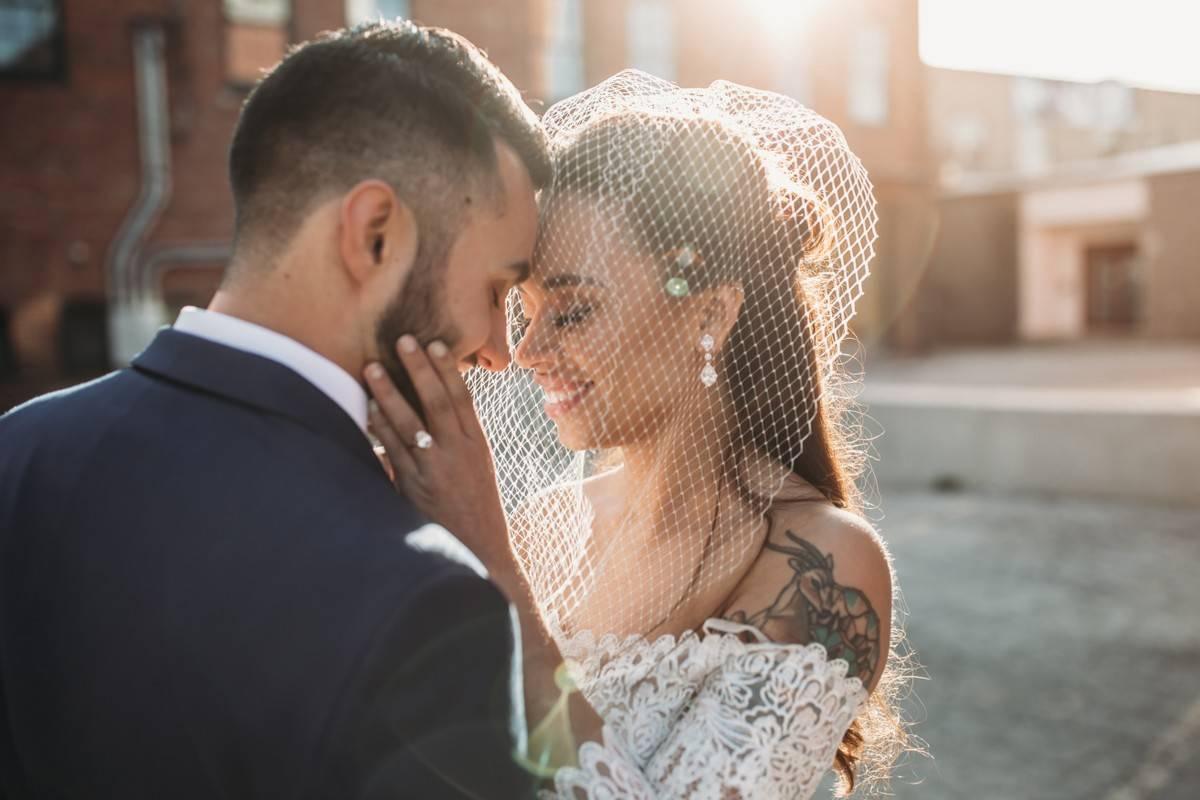 Half-up hairstyle with blusher veil
Recreate this simple but chic hairstyle idea by twisting two front sections of hair and pinning them at the back. Add a short blusher veil for a vintage bridal look.
Long Wedding Hairstyles with Veils
If you have long hair, loose curls are another option we love when it comes to bridal hairstyles, especially if you're going for an effortlessly romantic look. Unlike half-up styles and buns, the comb of the veil won't have anything to "hook" into if you're planning to wear your hair down. You'll either need to pin it in place using bobby pins, or you can consider adding a few clip-in hair extensions to serve as an anchor for the veil. Bonus: They'll make your tresses look extra voluminous! Another option is wearing a mantilla veil, which sits on the top of your head (usually attached with a couple bobby pins) instead of at the back.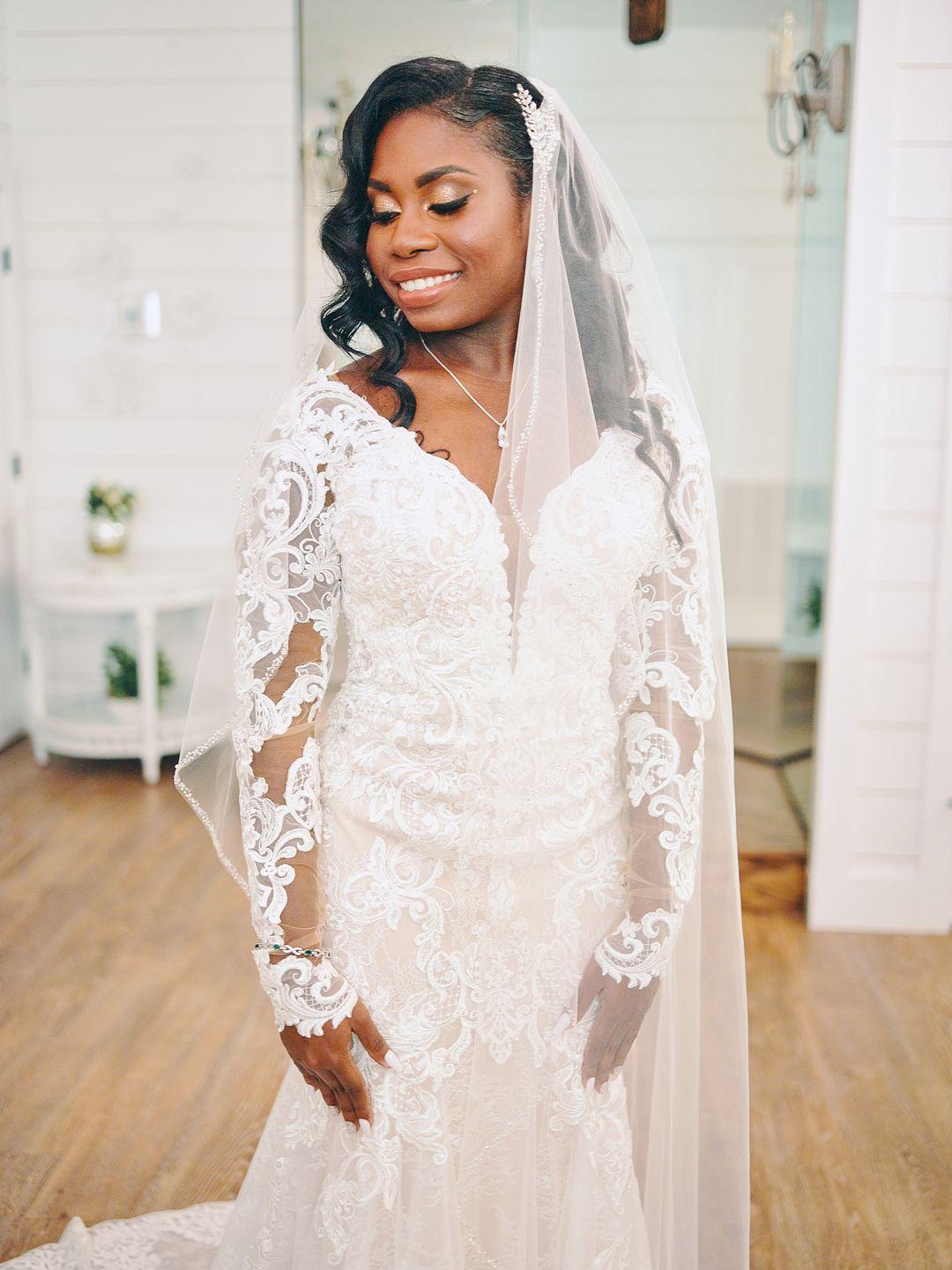 Makeup by Sassy by Yorlin
Deep side part with veil
Divide your hair into two sections with a deep side part, then clip one side back using a sparkly barrette. Finish with a long cathedral-length veil for a regal look that would be perfect for a glamorous winter wedding.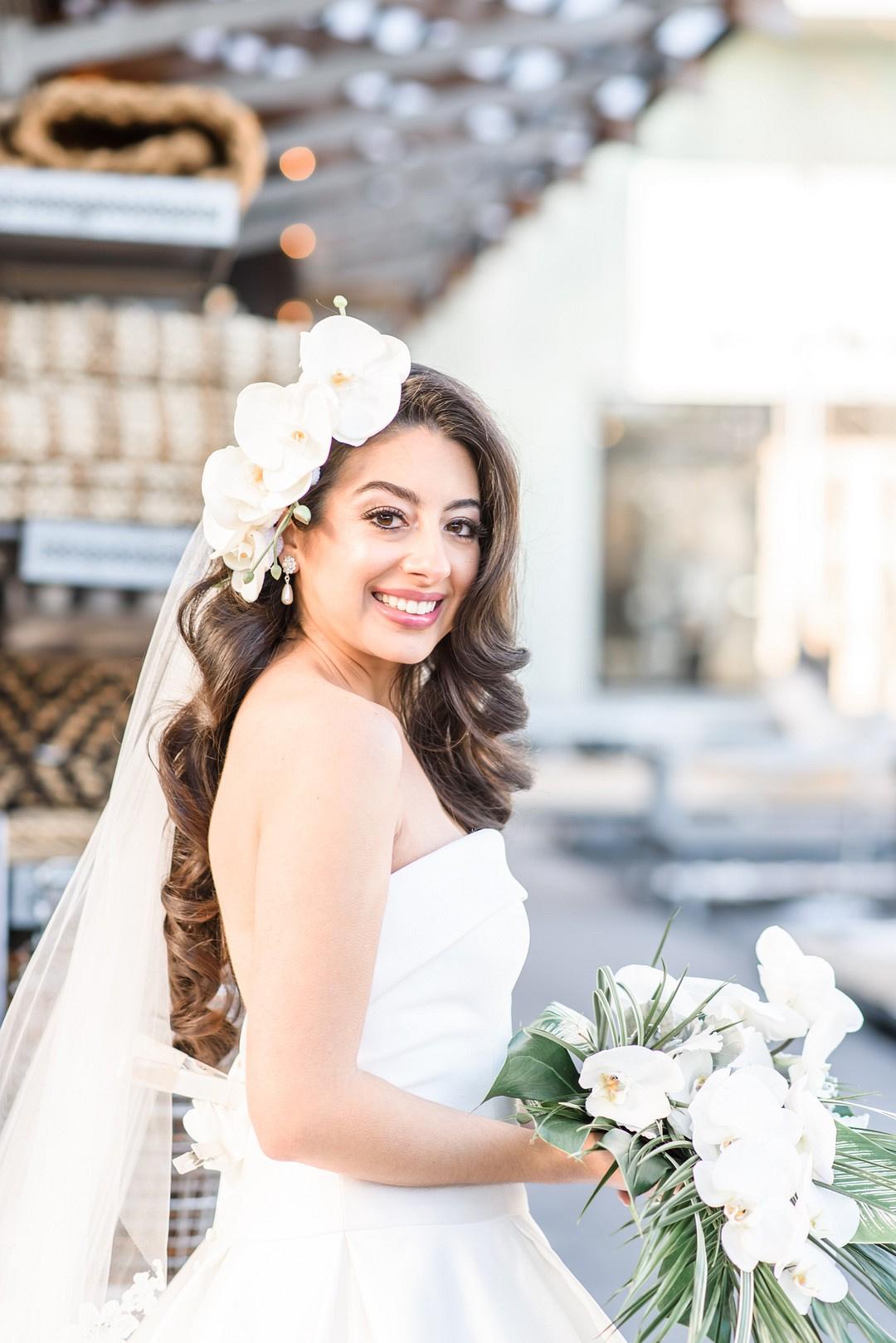 Hair by La Sposa, Makeup by Jessica B. Beauty
Wedding veil with flowers
If you're into making a statement, use fresh flowers instead of a barrette to pin one side of your hair back. Oversized blooms, like roses, peonies, and these phalaenopsis orchids will be impossible to miss.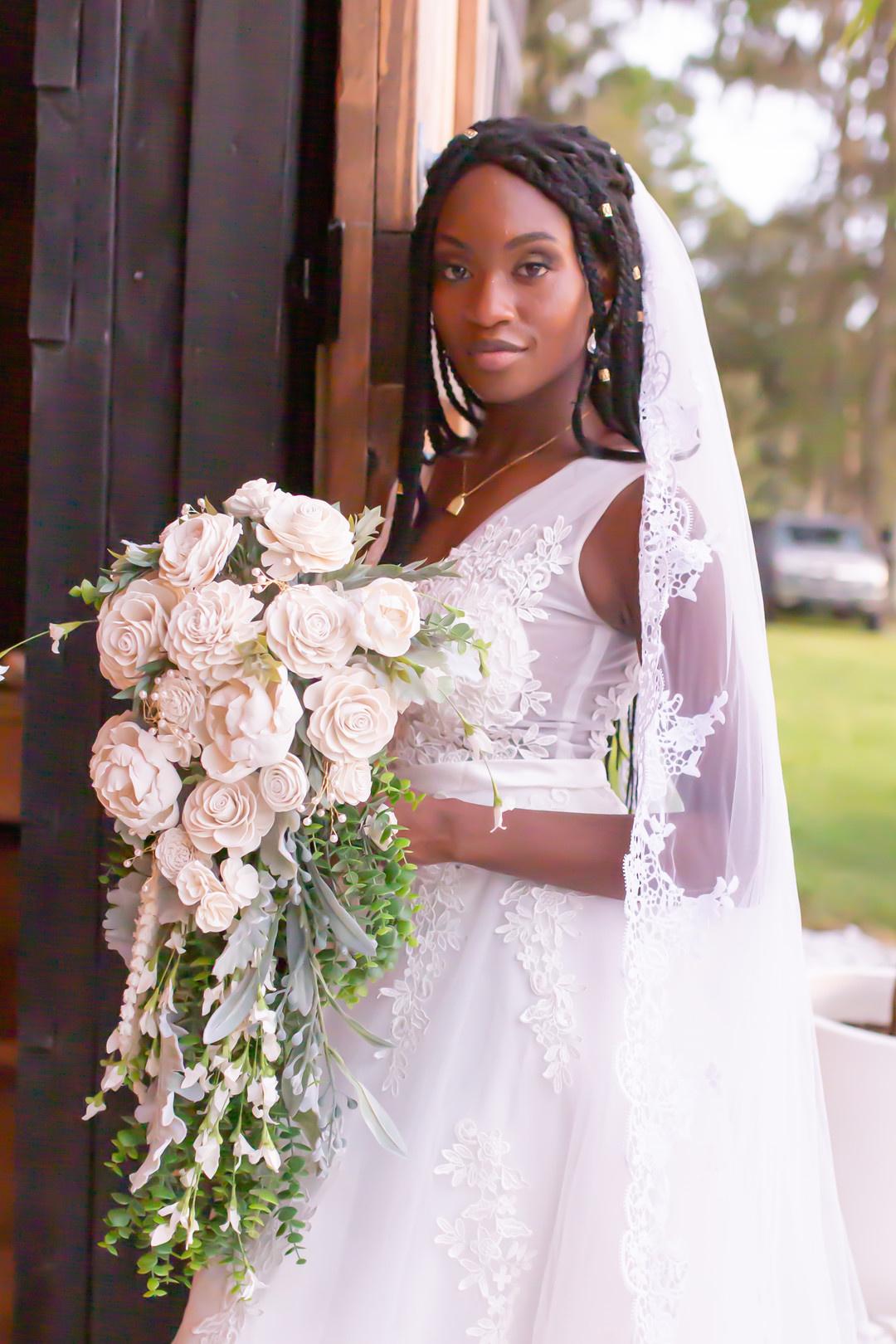 Makeup by Bella by Yanice
Braided wedding hairstyle with veil
If you're wearing braids on your wedding day, secure a few strands at the back of your head with your veil for an easy, quick style.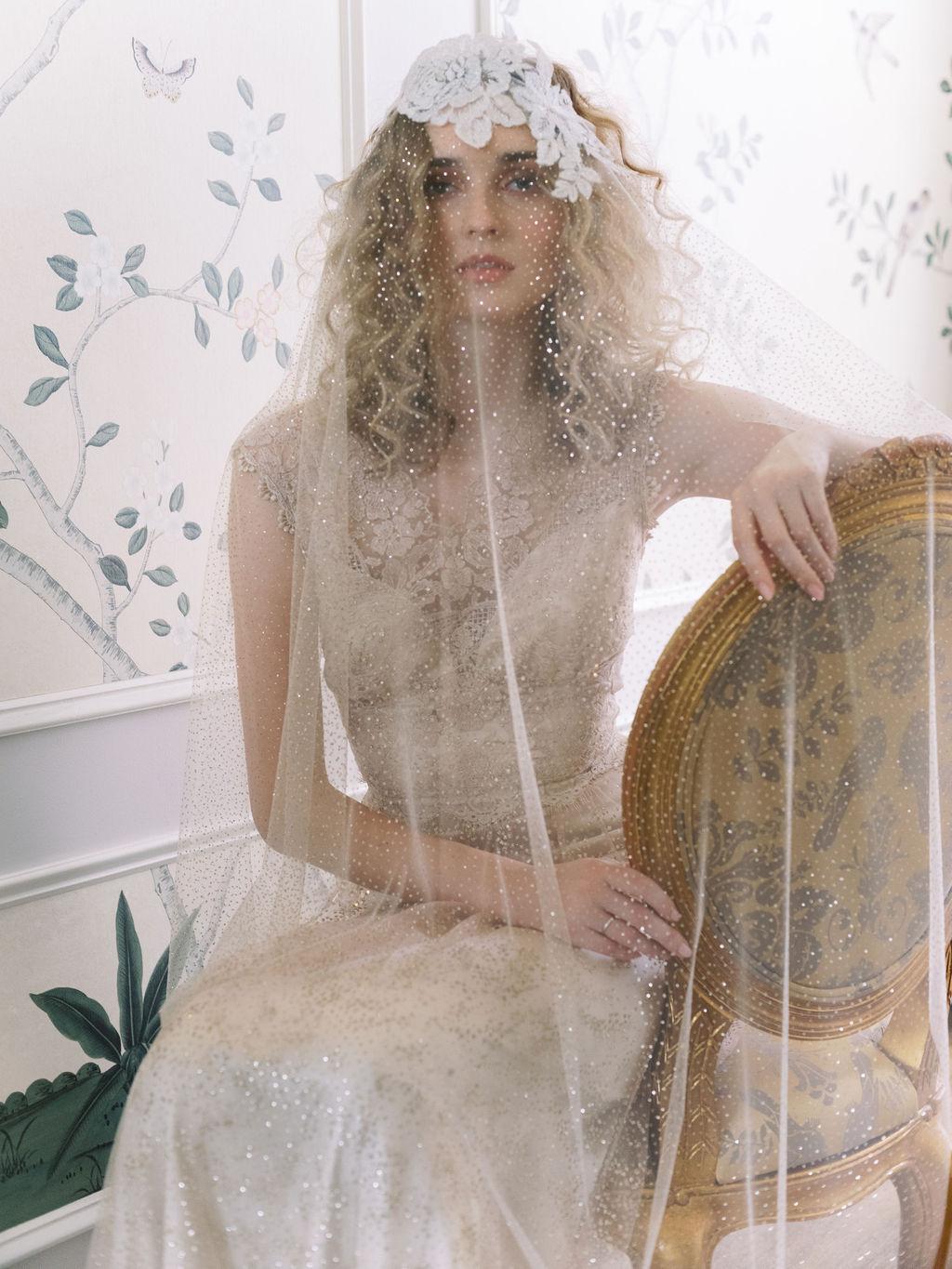 Wedding veil in front of face
If your wedding veil is decorated with lace appliqués, position them at the front just above your forehead for a dramatic, vintage-inspired look.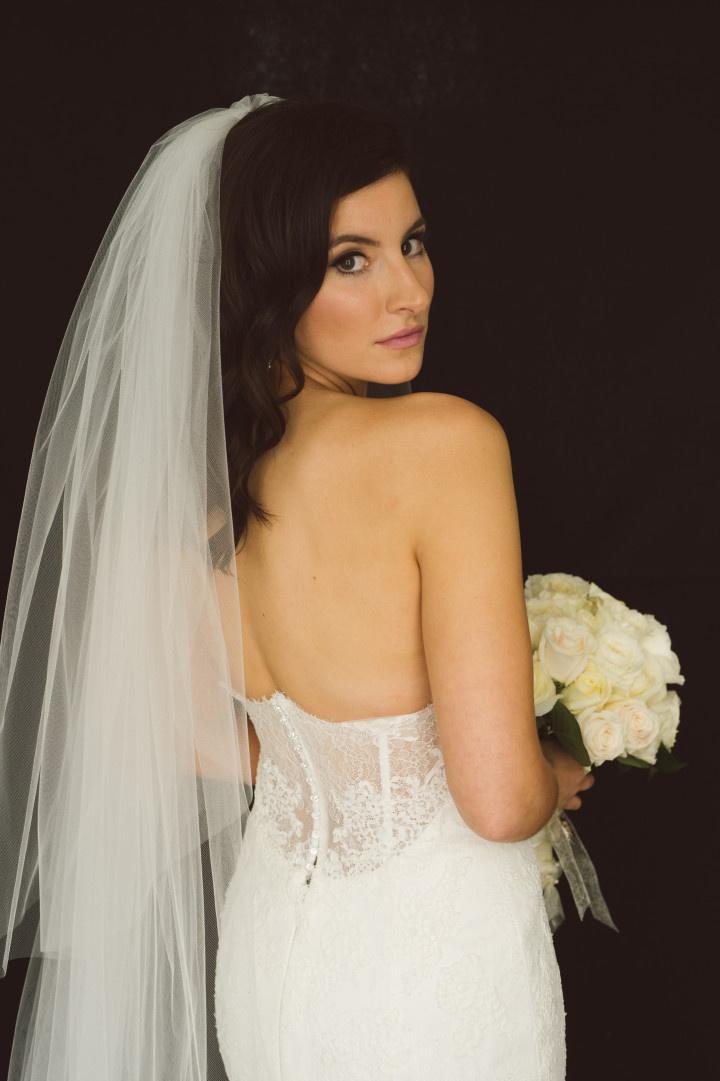 Curled hair with wedding veil
This simple wedding hairstyle with a veil is also one of the most timeless options. If you're going for total minimalism, skip the sparkly barrettes and wear your veil closer to the top of your head to show off loose, bouncy waves.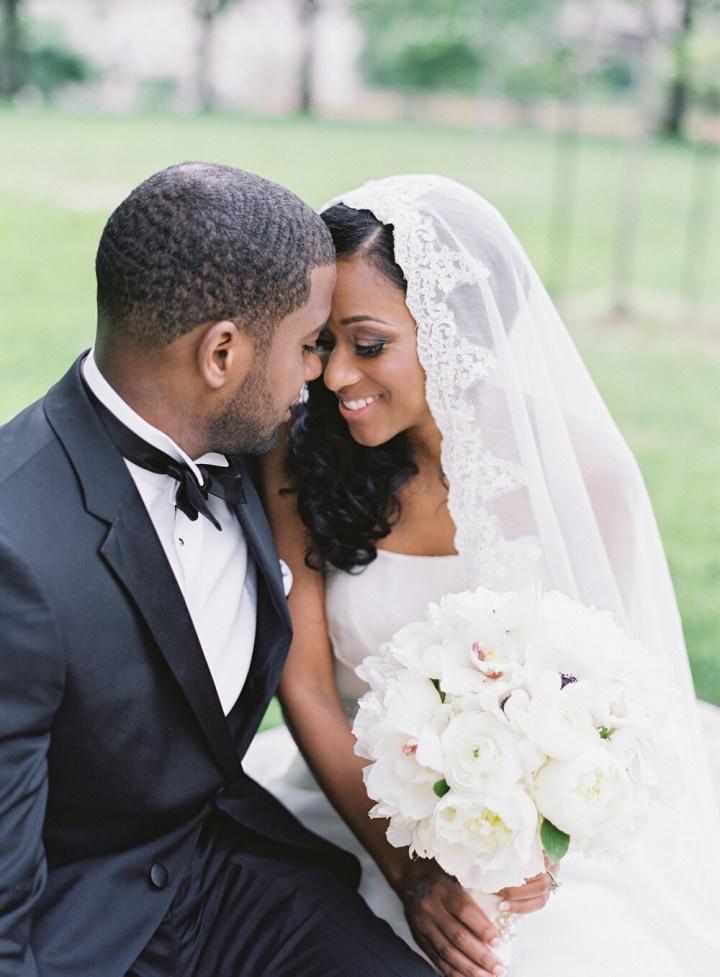 Mantilla wedding veil
Mantilla veils are worn very close to the hairline, covering almost all of your head and shoulders. They're an ideal option if you need to have your hair covered for religious reasons, or if you simply like the ultra-romantic look of these lace veils.
Wedding Updos and Top Knots with Veils
High updos are perfect if you want to keep your hair out of the way and polished all day long, or if you need a hairstyle for a summer wedding. Traditional updos are always a classic wedding hair idea, but braided buns and top knots are great for brides in search of a less formal style. A bridal veil looks elegant and chic when fastened underneath the updo. For a retro-inspired look, go with a bouffant style and place the veil closer to your hairline in front of the bun.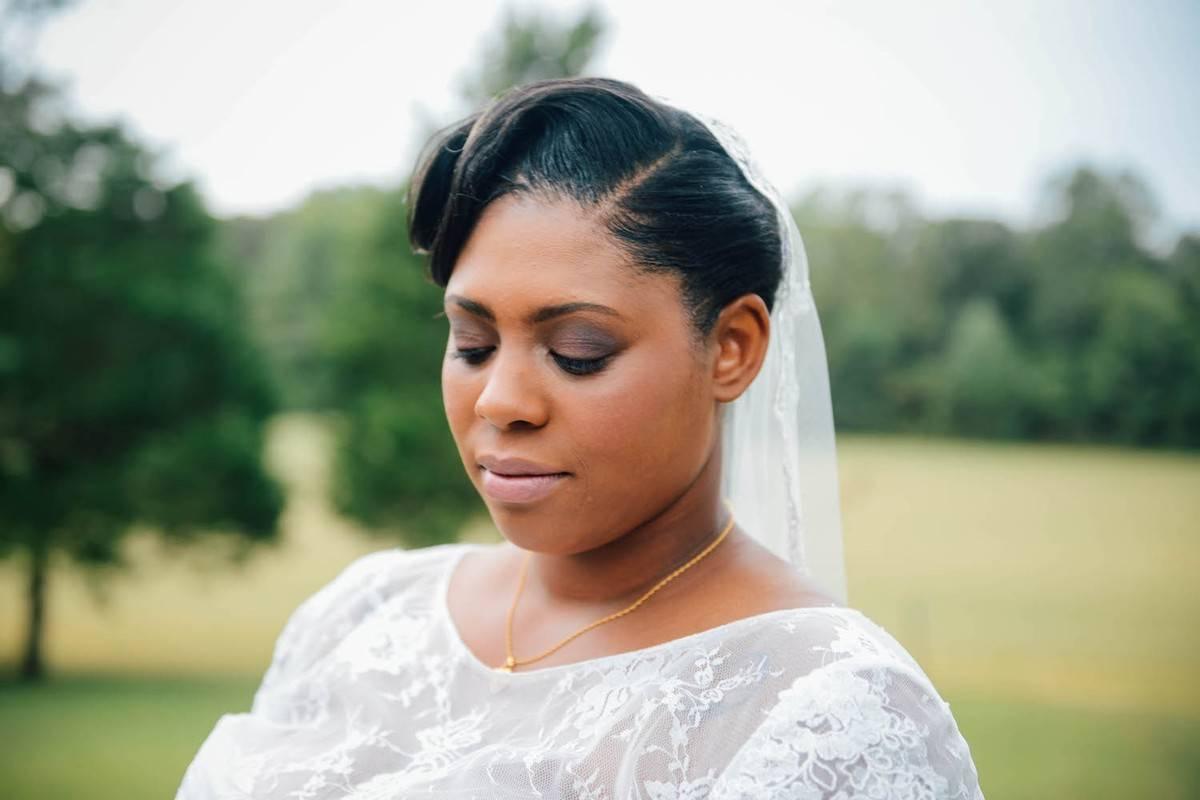 Sideswept updo with veil
Smooth your hair back into a bun, add a deep side part, and finish with an oversized curl to one side of your updo for a glam, retro vibe.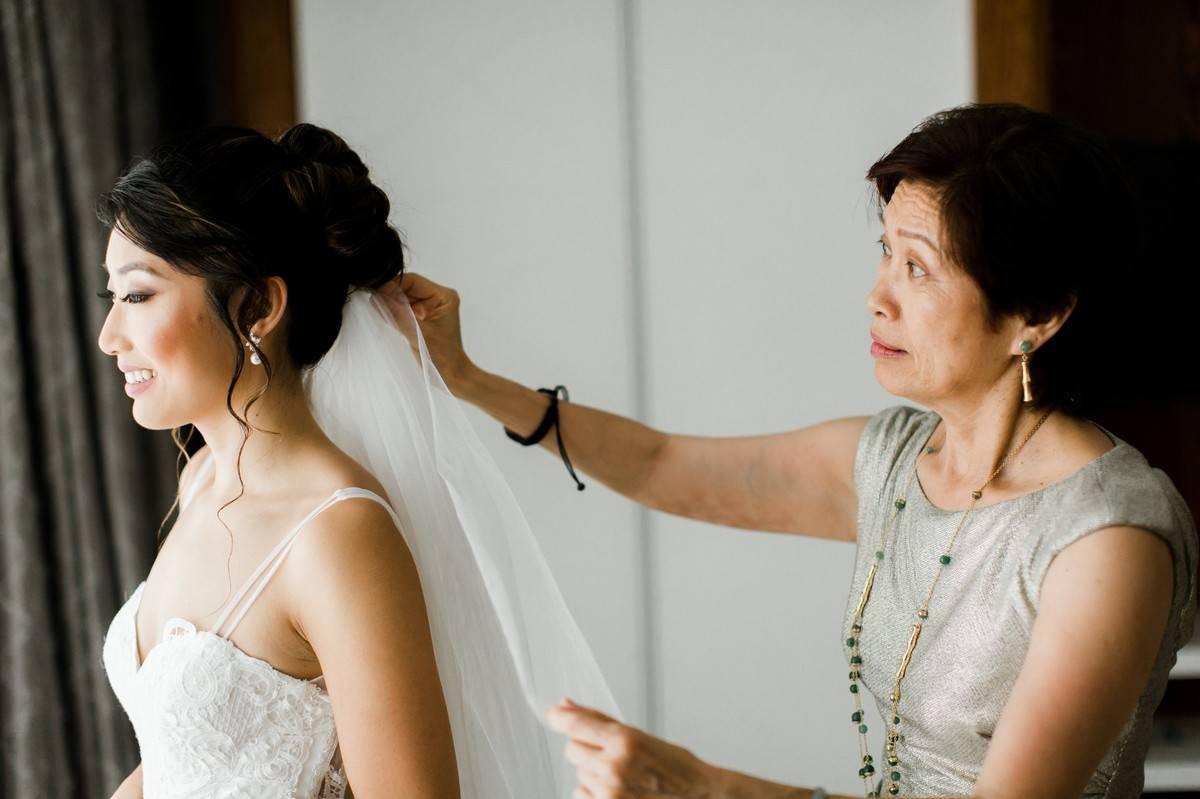 Updo with face-framing pieces
Finish an elegant twisted updo by using loose tendrils and side bangs to beautifully frame your face and highlight your décolletage.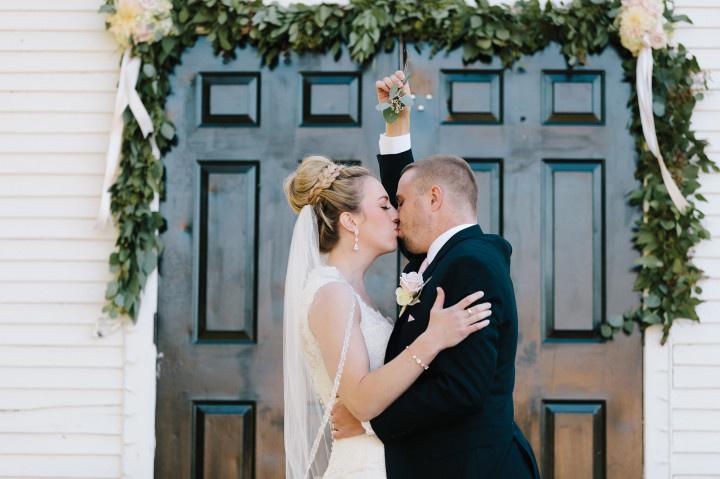 Topknot with wedding veil
Whether you're getting married in the summer and need to keep your hair off your neck, or you just feel best with your hair in a cute bun, this whimsical hairstyle is even better when you add a braid. Finish the look by pinning a veil to the underside of the 'do.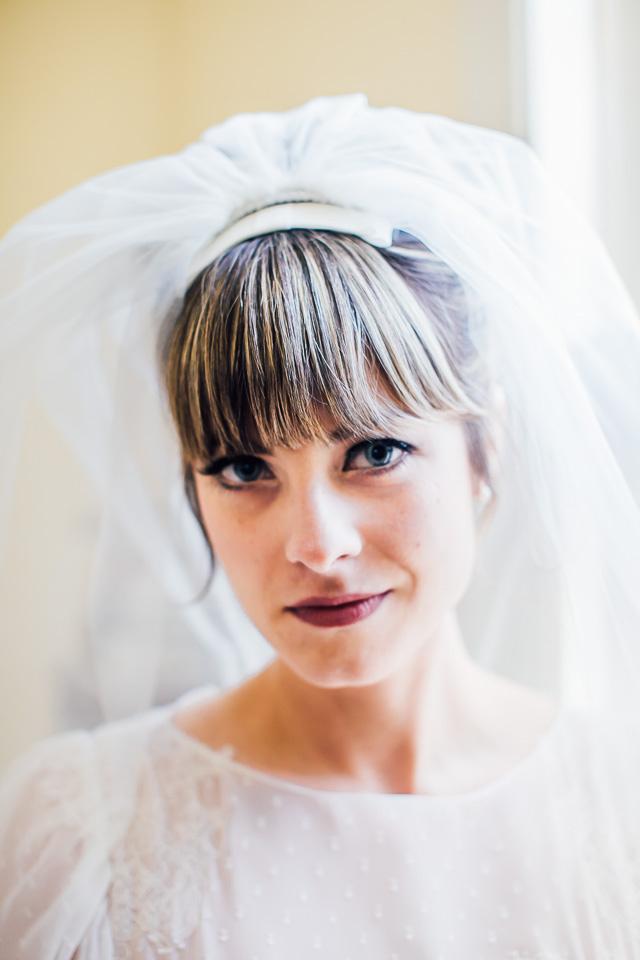 Retro-inspired wedding veil
If you have full bangs, you can clip your veil in front of your updo (right at the start of your bangs) for a mod '60s-esque effect. Winged eyeliner optional!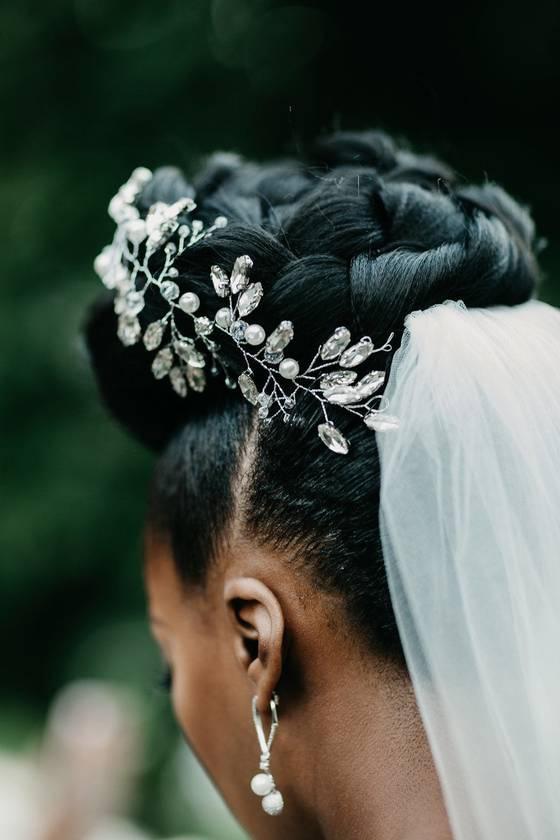 Braided updo with veil
Brides with a lot of hair or very full updos (like this gorgeous braided bun) can add a sparkly hair comb or tiara in addition to the veil.