20 Summer Wedding Hairstyles That Will Hold up in Hot Weather
From beachy waves to classic updos, these summer wedding hairstyles will give you bridal chic-ness without the fuss.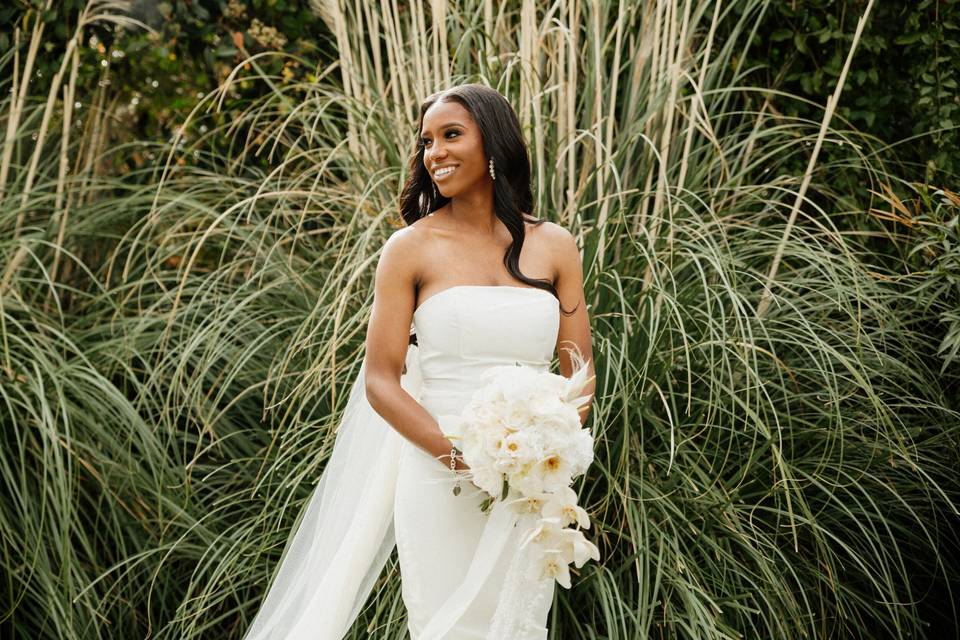 Summer weddings call for romantic but practical hairstyles, especially if you're getting married in a location that's know for being hot and humid. Updos are (unsurprisingly) among the most popular summer wedding hairstyles, but there are so many different ways to wear your hair up—and that's not even your only option! From half-up styles to trendy braids, beachy waves, and sleek chignons that will keep your hair out of your face, we're sharing all of our favorite styles to complement your warm weather celebration.
Here are 20 summer wedding hairstyles to consider for your own bridal beauty look.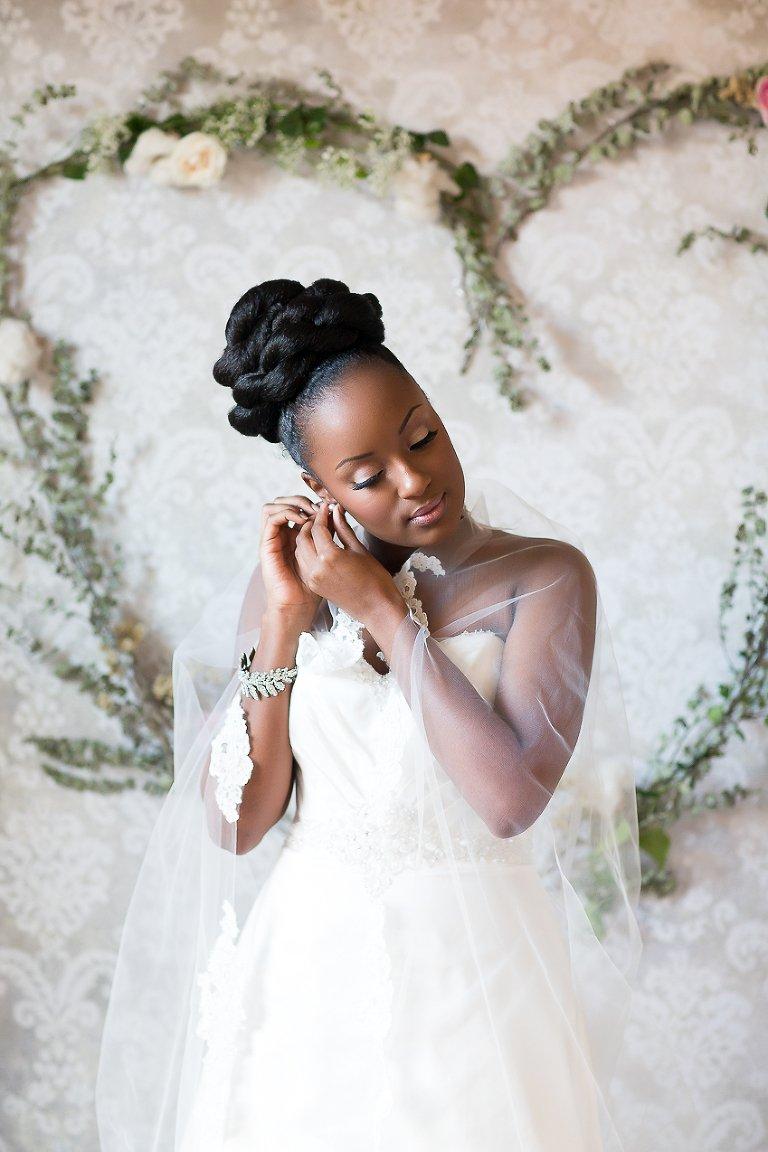 Voluminous updo
Channel your inner princess by wearing a voluminous, royalty-inspired updo on the very top of your head. Bigger is definitely better for this style, so embrace your natural texture, add extensions, or tease your hair until it's fluffy enough to achieve a full, oversized bun. Crown or tiara optional.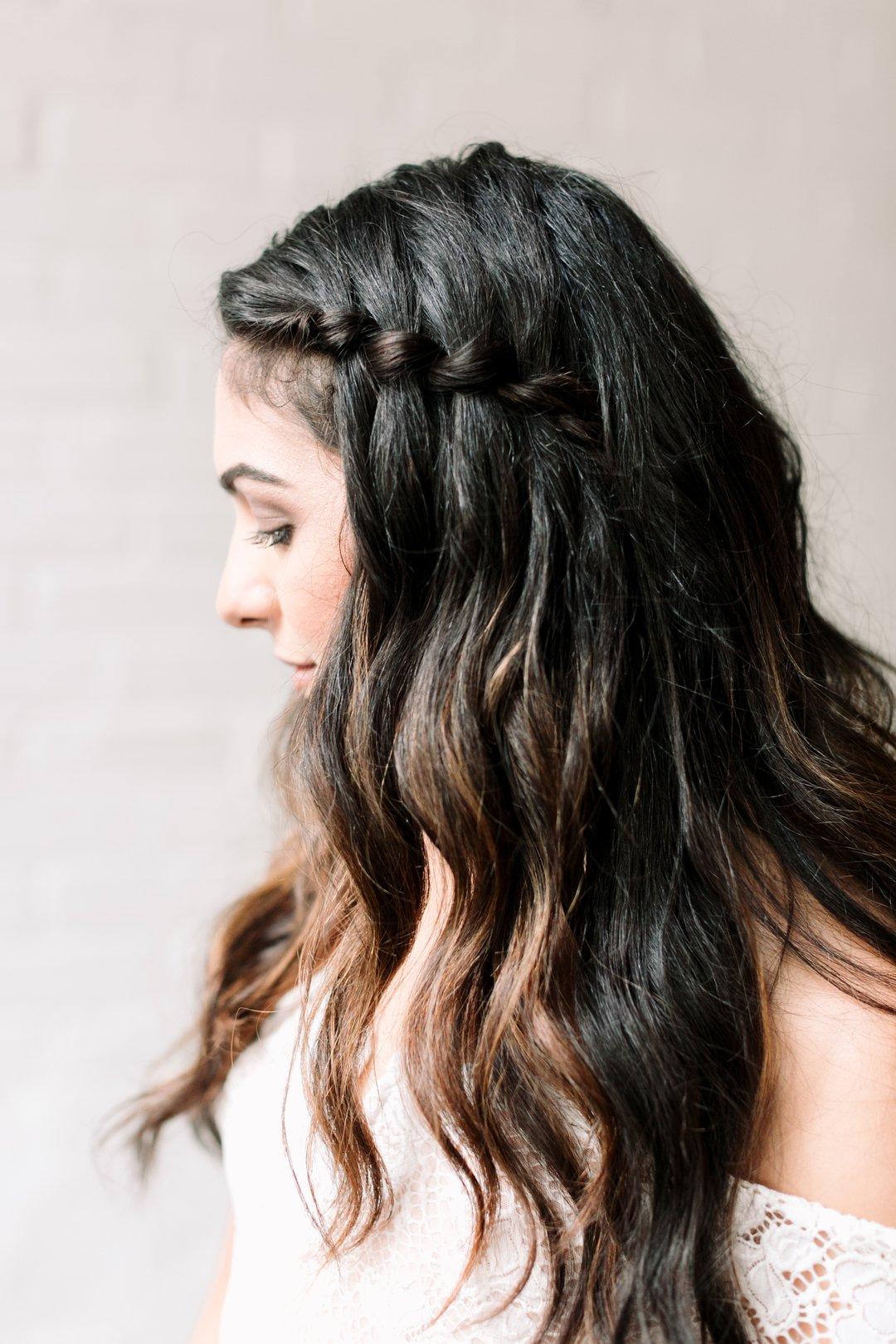 Hair by Christine Dianne
Waterfall braid
If you're more drawn to low-key hairstyles but still want to keep your tresses out of your face, pin the front pieces back in a pretty waterfall braid. Loosely curl the ends to give your hair some soft volume.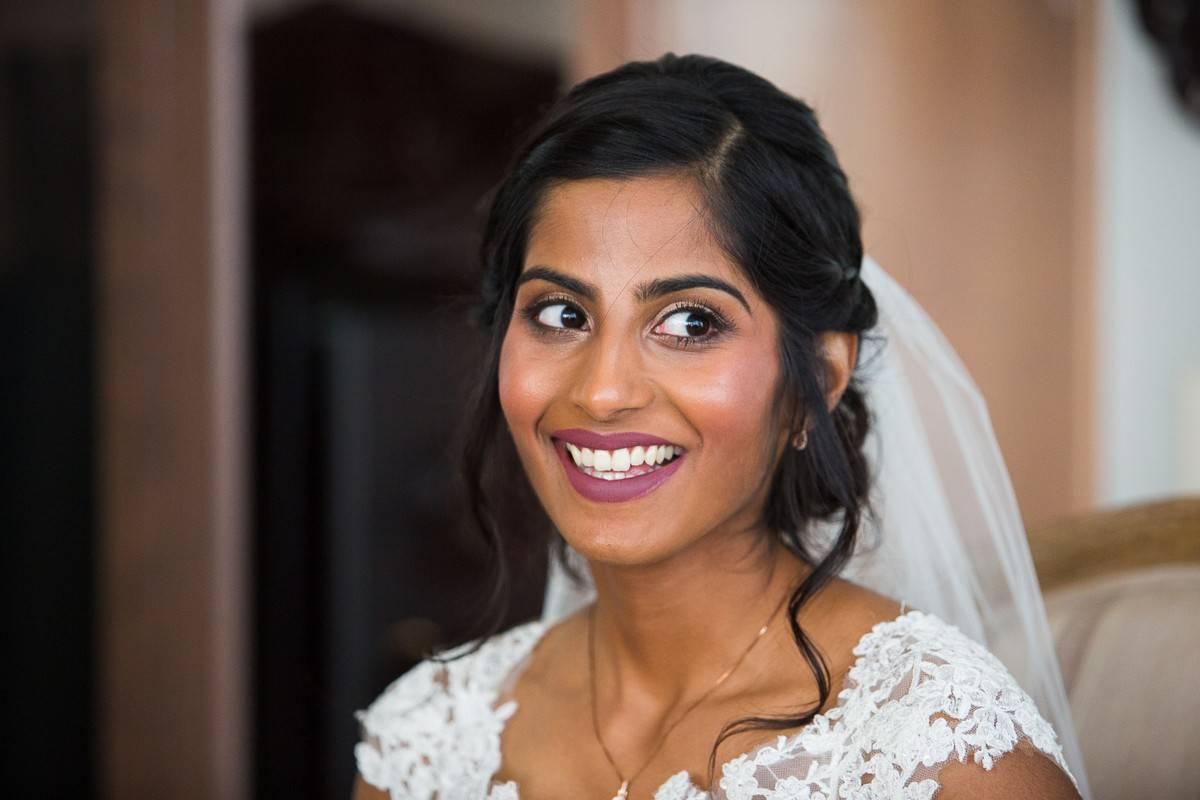 Messy low 'do
For a slightly more relaxed version of the classic chignon, have your wedding hairstylist finish the look with a few face-framing strands. This summer wedding hairstyle is a great option if you're planning to wear a veil, since you can tuck it right into the low bun.
Hair by Jade + Aloe
Short and wavy
Whether you've always had short hair or you're thinking about making the chop before the big day, a wavy chin-length bob is a cute and carefree option when it comes to summer hair. Braid the front pieces or loosely tuck them to the side to keep your strands out of the way.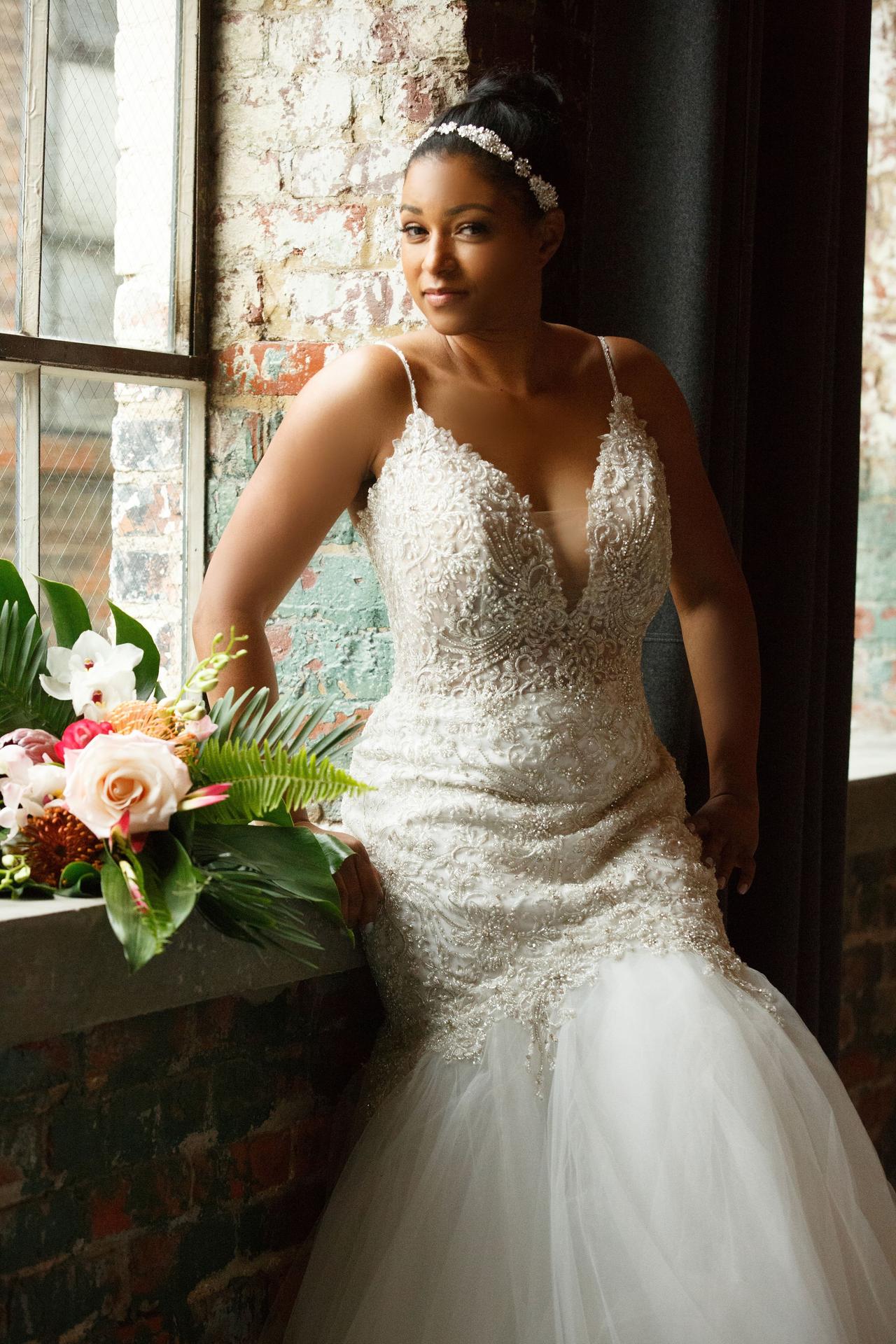 Beaded headband
Add a sequined or beaded headband to any updo for instant glam factor. Not only will this summer wedding hairstyle give your look a dose of sparkle, but it will help keep baby hairs and flyaways under control throughout the day.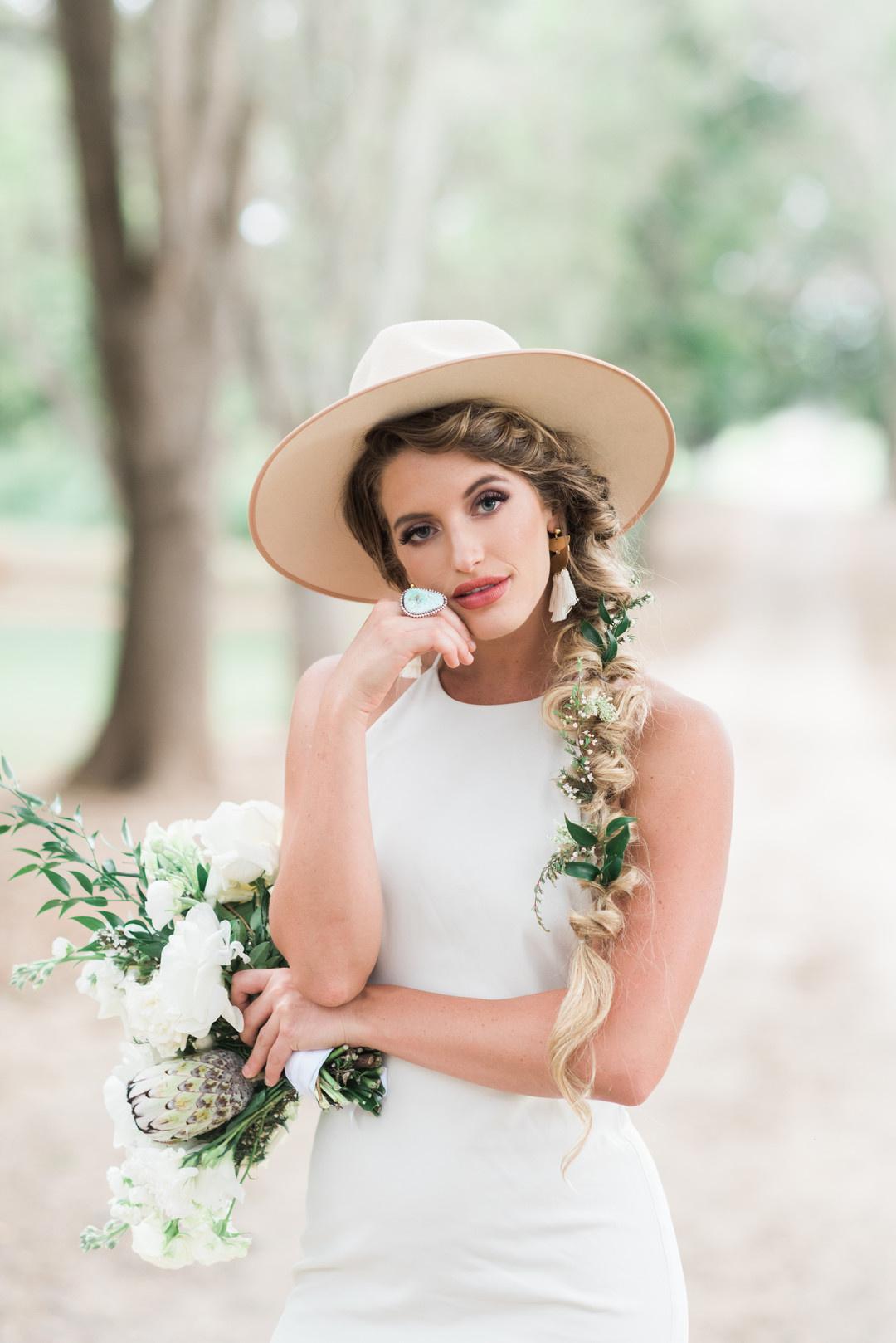 Hair by Whik'd Hair and Makeup Hawaii
Bohemian side braid
Get this boho chic, textured look by loosely braiding your hair to one side, then tuck in sprigs of greenery and baby's breath. If you need to add extra length, ask your wedding hairstylist about temporary clip-in extensions.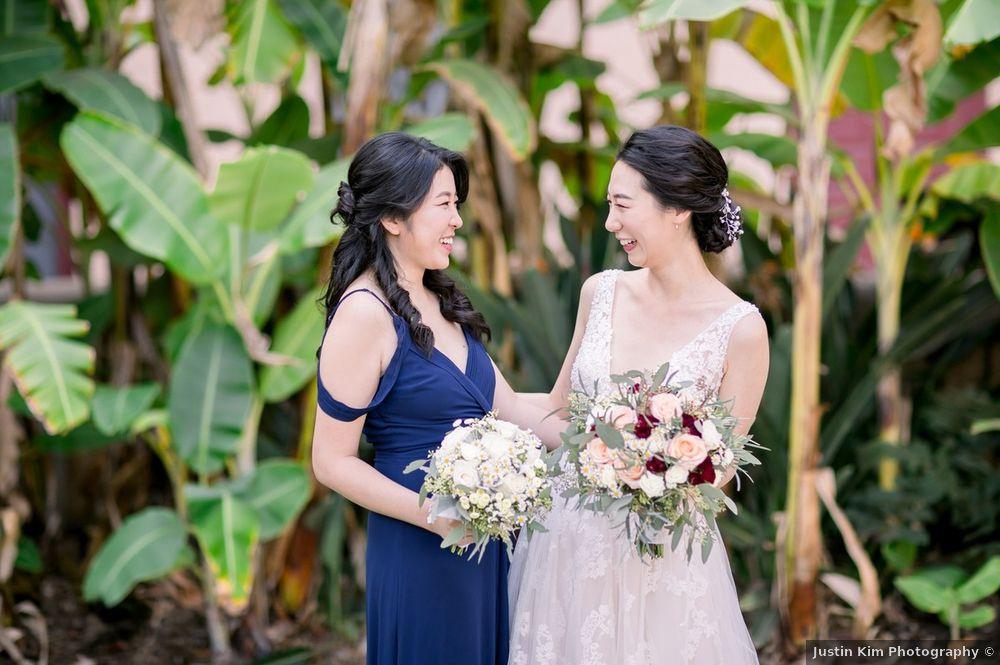 Chignon with sparkly clip
Jazz up a traditional chignon by adding a beaded clip or barrette to the finished style. This updo keeps your hair off of your neck for the entire wedding and gives you the opportunity to show off a necklace or pair of earrings.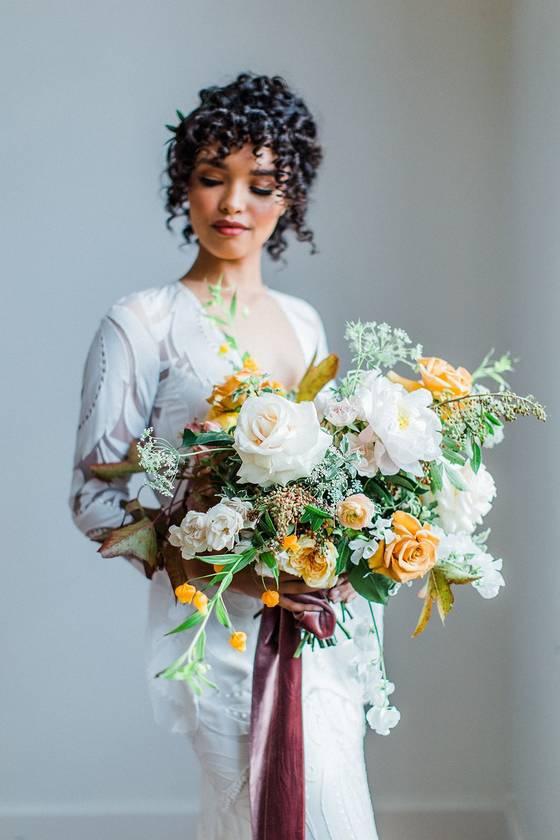 Face-framing curls
Whether you have natural ringlets or use curlers to achieve bouncy texture, loose curls that frame your face will give your bridal look a playful, spunky feel. Put the rest of your tresses up in a bun for a more effortless hairstyle.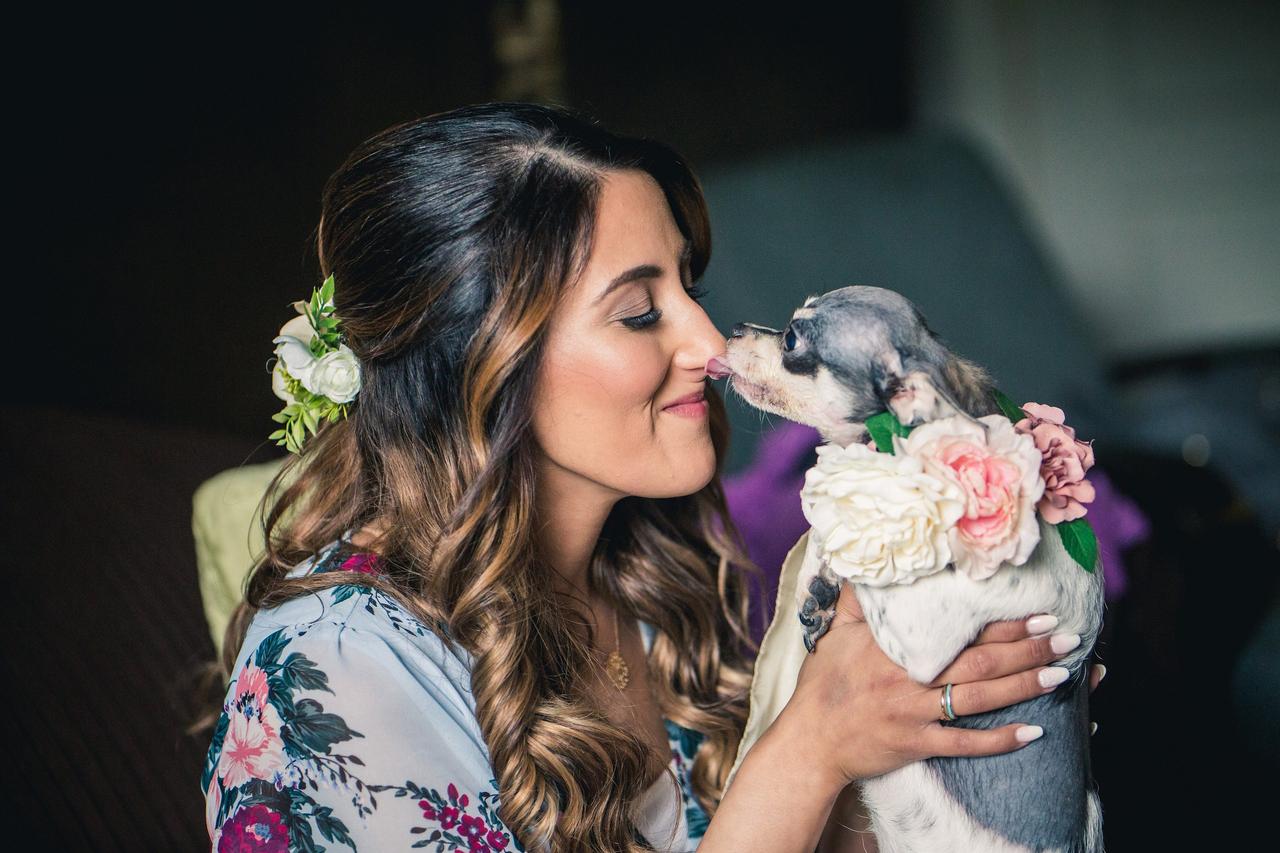 Half-up style
Can't decide between hair up or hair down? A half-up style is your solution. This 'do will keep most of your hair out of the way (perfect if you're getting married outside and want to avoid it blowing into your face) but you'll still have the option to rock a full set of curls or waves. Add a few fresh flowers to complete the summery feel.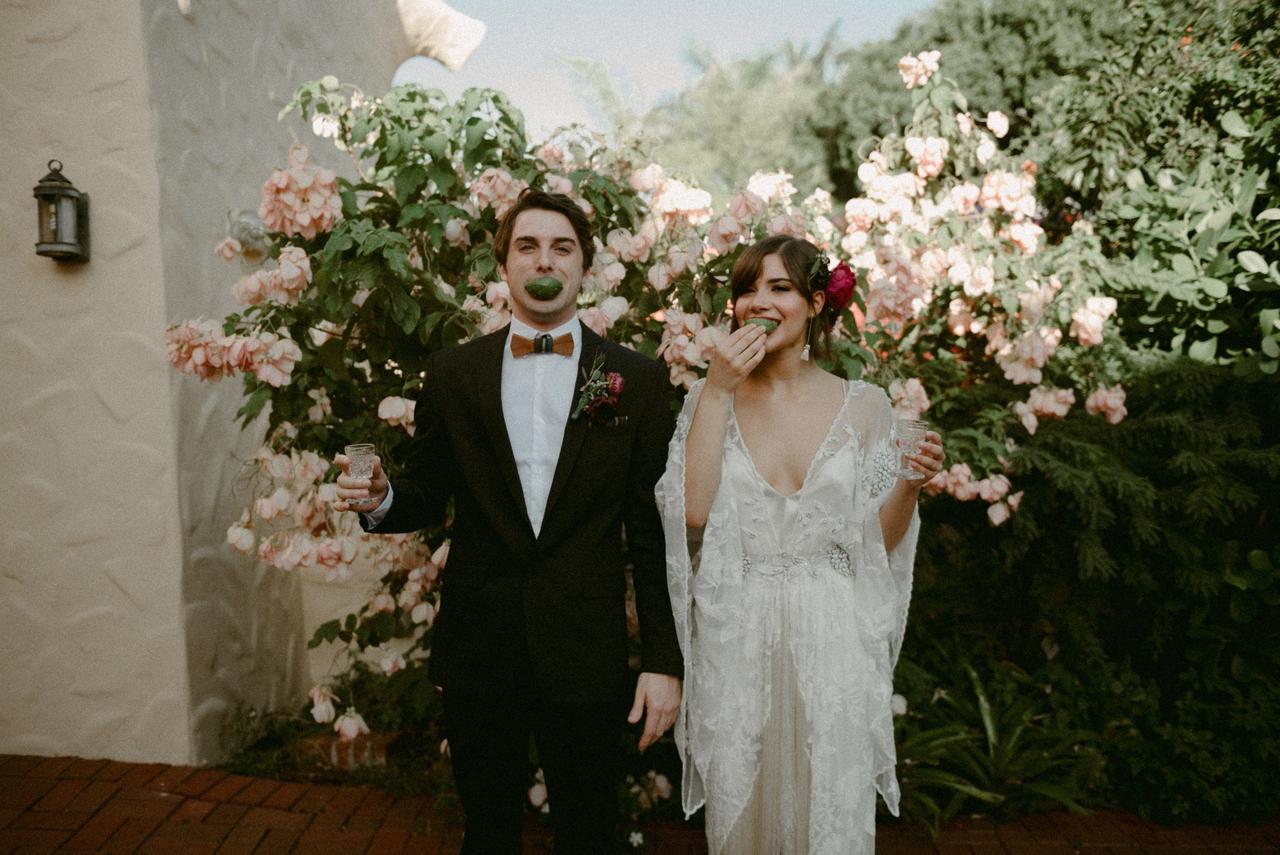 Flower behind the ear
This summer wedding hairstyle is a great option if you have shorter hair, and it takes less than 10 minutes to achieve. Choose a colorful bloom (fresh or faux), like a hot pink peony or a red rose, to really catch the eye.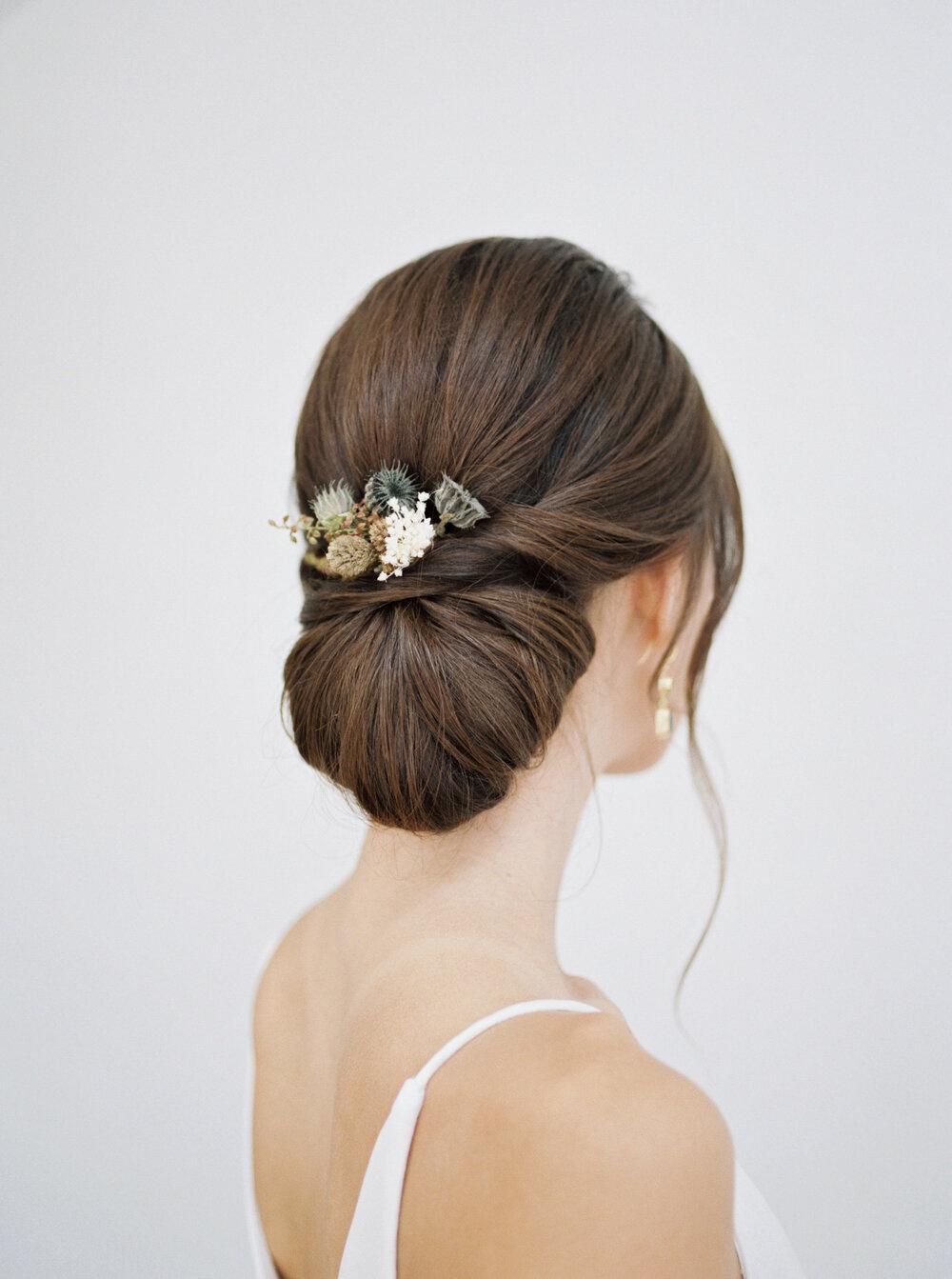 Sleek chignon
There's something about a sleek chignon that will never go out of style, and it's an elegant option for your summer wedding. This timeless hairstyle is actually really versatile—leave a few strands around your face if you're going for a slightly laid-back look, or keep flyaways at bay with hairspray or pomade.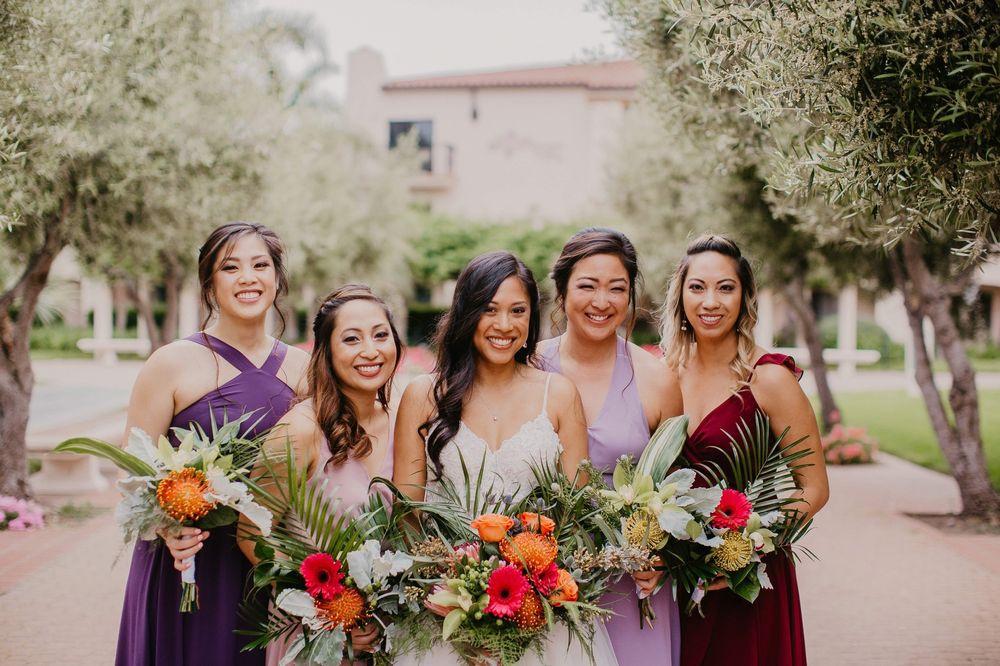 Long waves
Show off extra-long hair with a deep side part and shiny, beachy waves. Even if the curls fall as the day goes on, the tousled look is perfect for summer.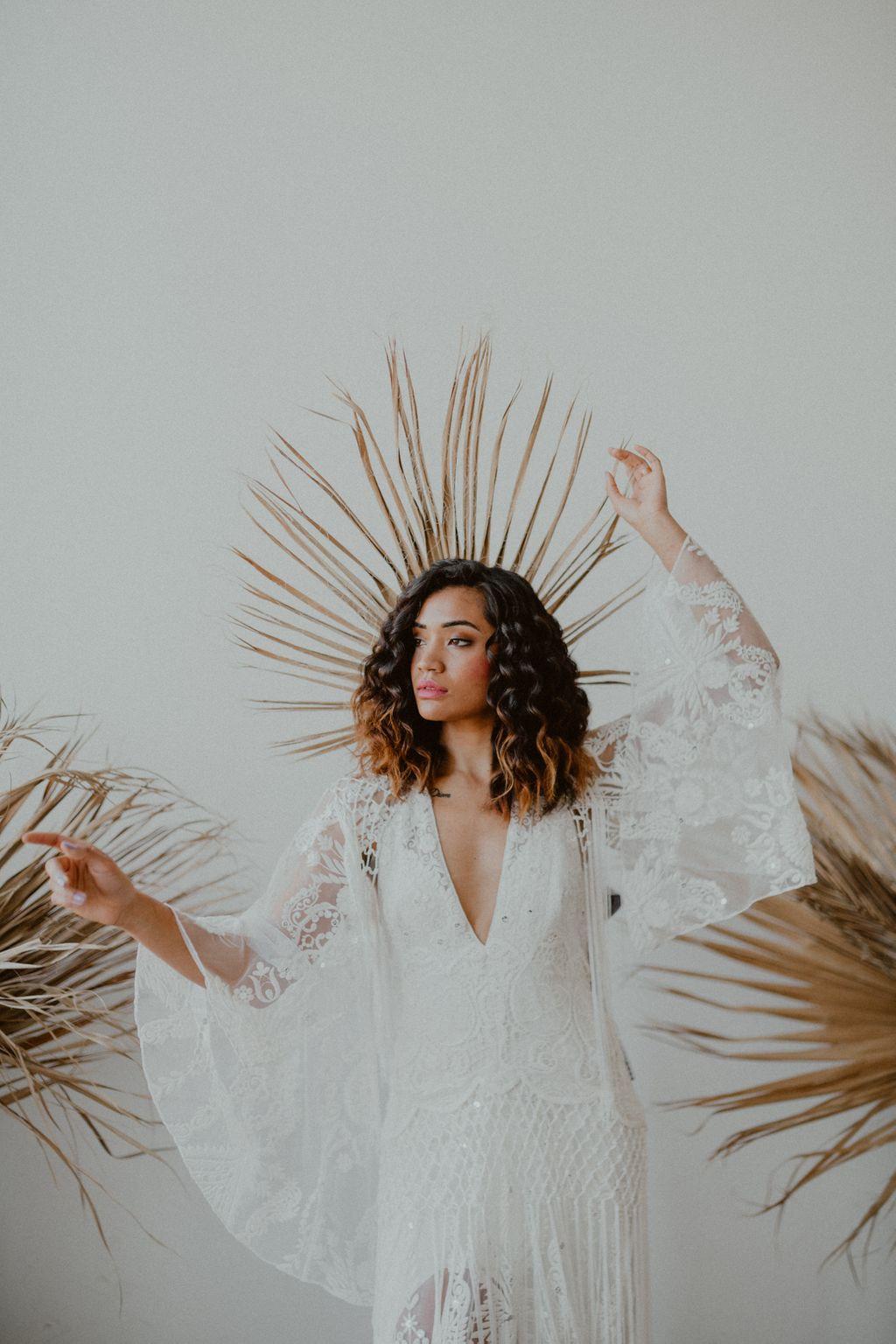 Golden ends
Thinking of switching up your color for your summer wedding? We love these golden, honey-hued ends for modern-day goddess vibes.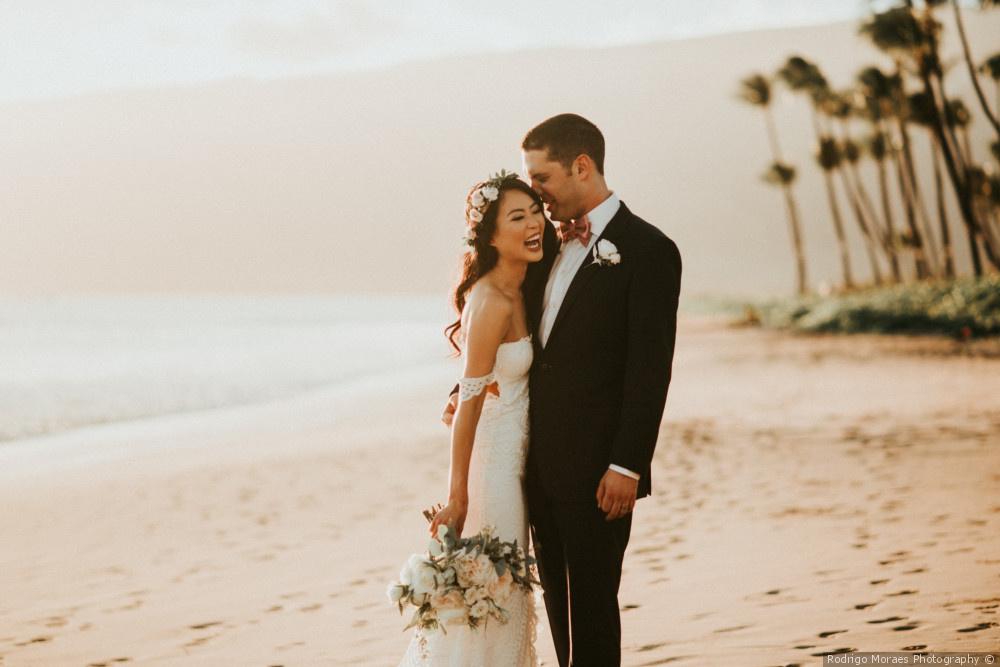 Flower crown
Flower crowns are summer wedding hairstyle staples, and there are so many different ways to personalize the look. Work with your wedding florist to decide which types of flowers are appropriate for your budget and will last in your hair, or consider a greenery or baby's breath crown instead.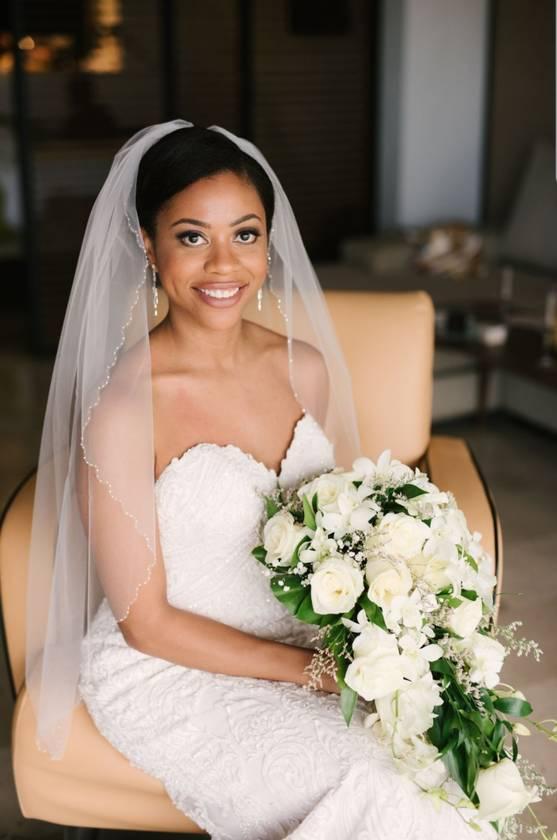 Updo with veil
If you're planning to wear a veil on your wedding day, pair it with an updo for a classic, summer-appropriate style.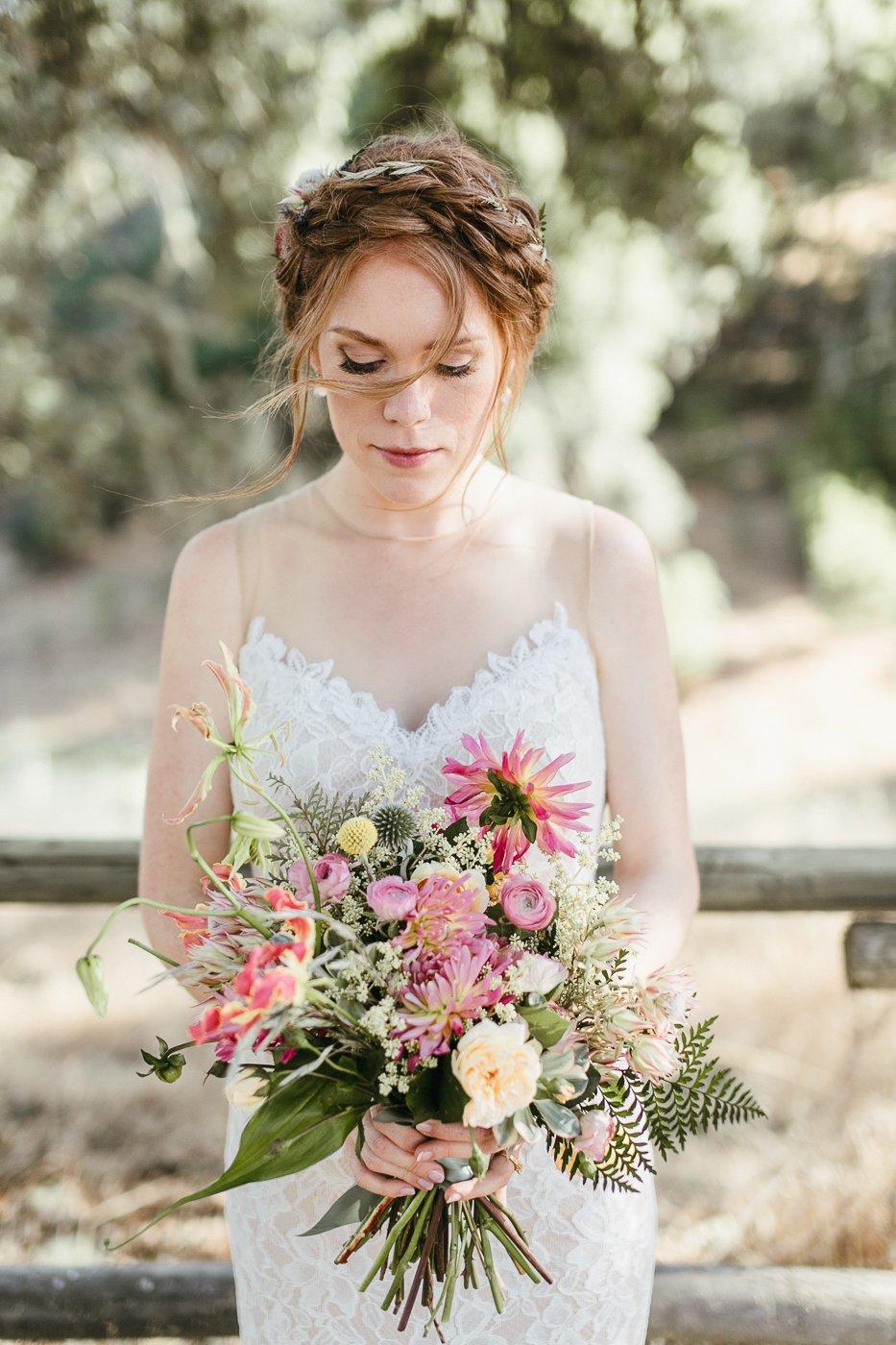 Crown braid
We love this look for a garden or countryside wedding. An ethereal crown braid will give you volume around your face while keeping hair off of your shoulders and neck—plus, you can tuck fresh flowers or greenery into the braid for a sweet look.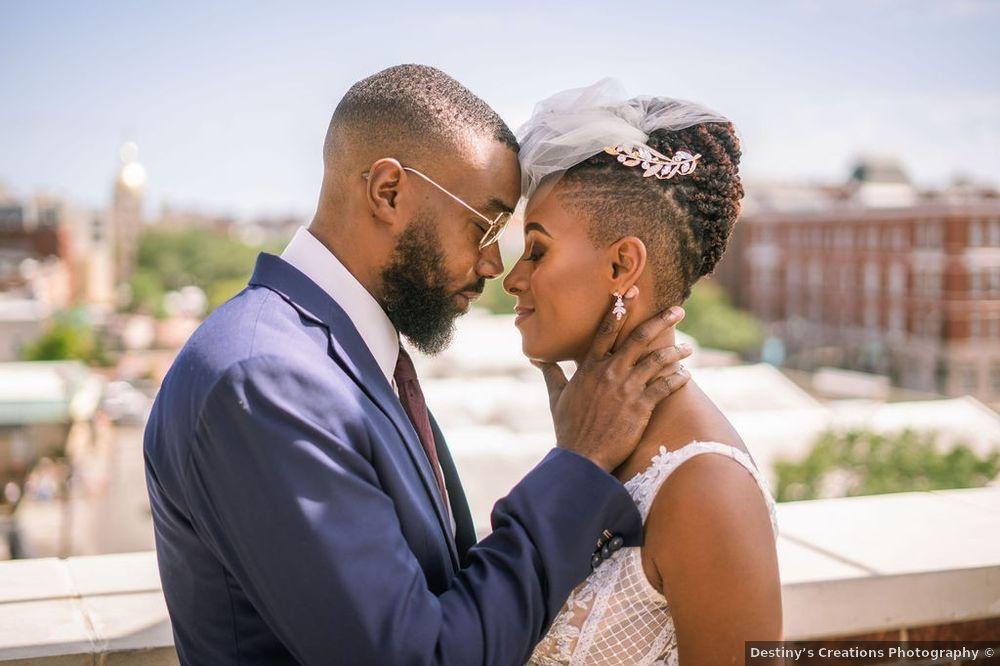 Hair by Taji Salon
Shaved sides
Hello, cool bride moment. Accent braided hair with shaved sides, a birdcage veil, and a gold barrette for a summer wedding hairstyle that's both edgy and feminine.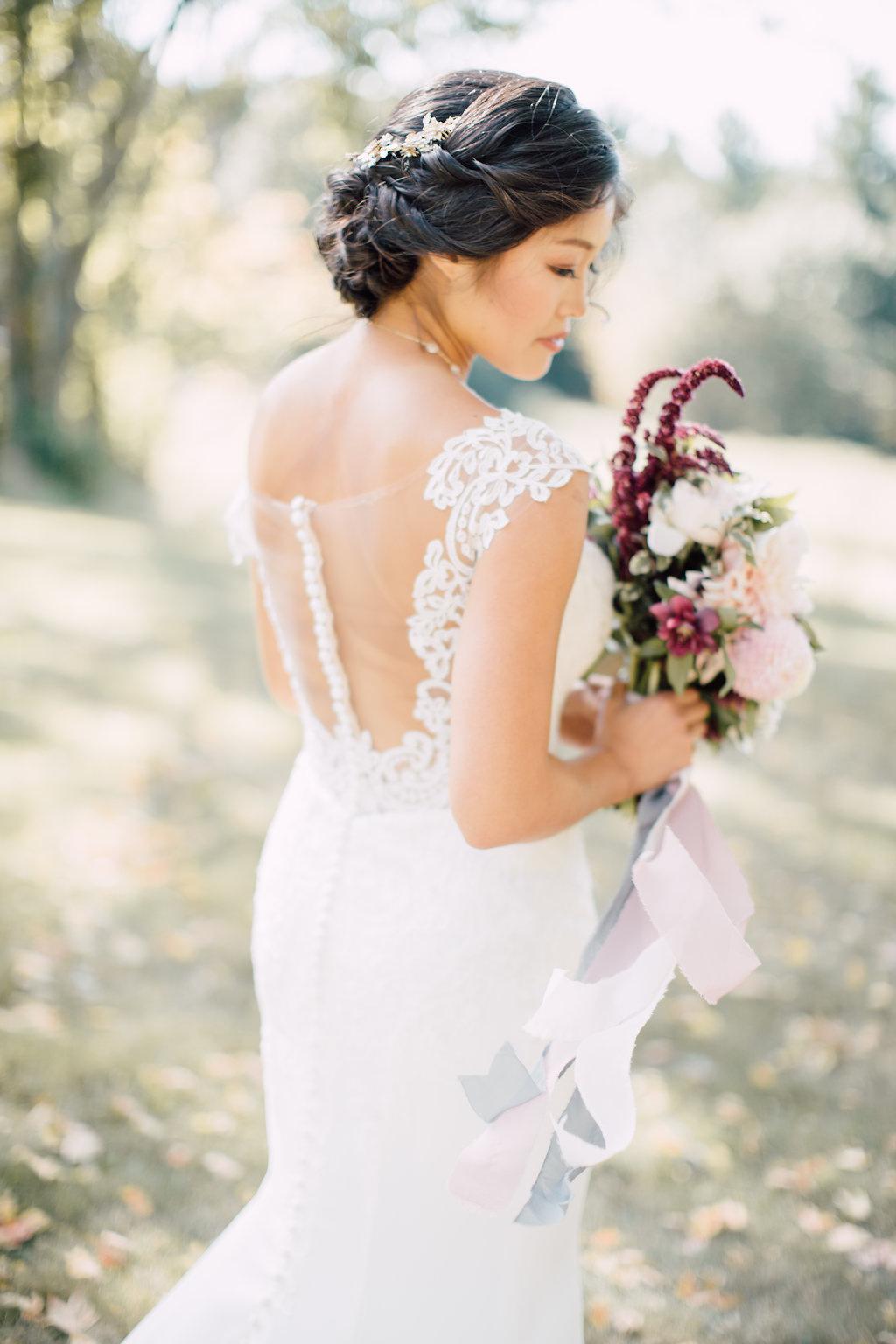 Braided low 'do
Your hairstylist can switch up a basic low bun by twisting or braiding different sections before securing the hair at the nape of the neck.
Half-up with braids
If you have thicker hair, this braided half-up style would be especially good for keeping your strands in place throughout the day. Finish the ends with bouncy barrel curls.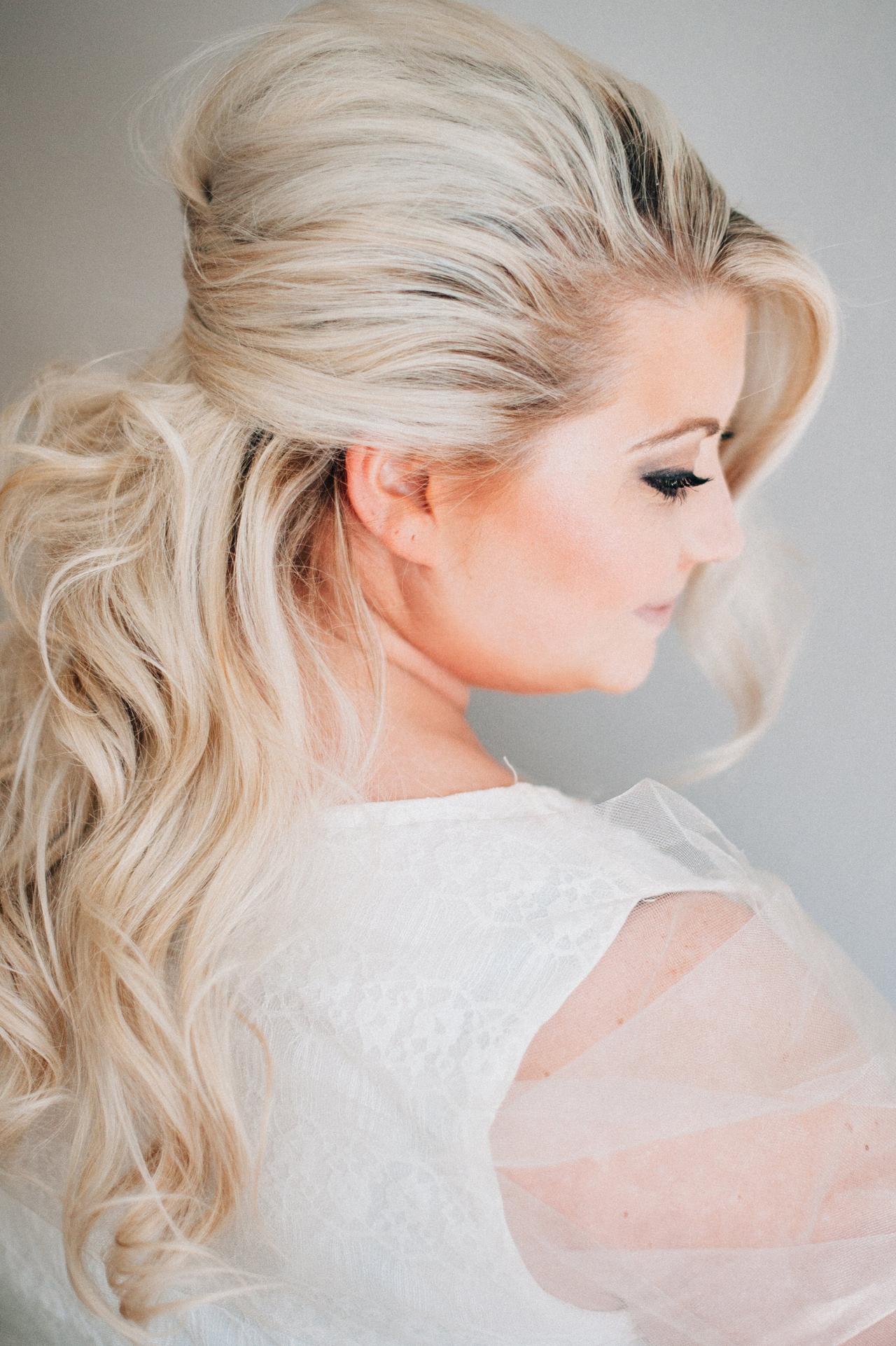 Hair by Hannah Conard Beauty
Sassy bouffant
This modern take on a retro hairstyle is ideal for an indoor summer wedding or if you don't want to wear all of your hear up. Don't worry about making it too perfect—the slightly undone look is sultry and romantic.