The Best Face Masks to Add to Your Wedding Skincare Routine
Now more than ever, it's important to prioritize your self-care routine. Kick back and relax with one of these face masks for glowing skin.
We have included third party products to help you navigate and enjoy life's biggest moments. Purchases made through links on this page may earn us a commission.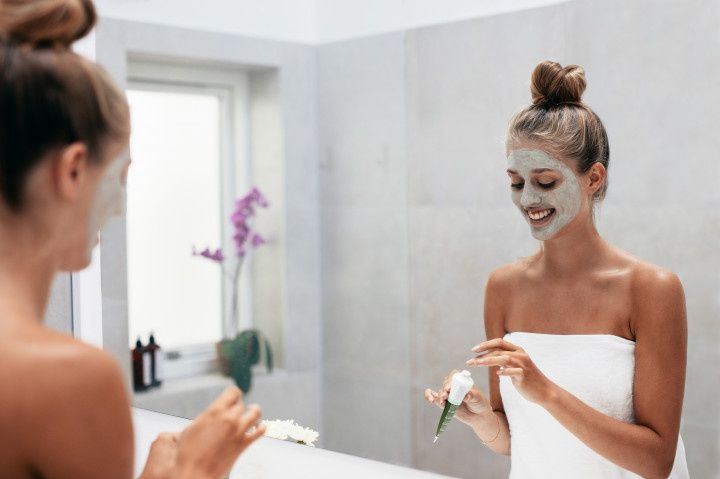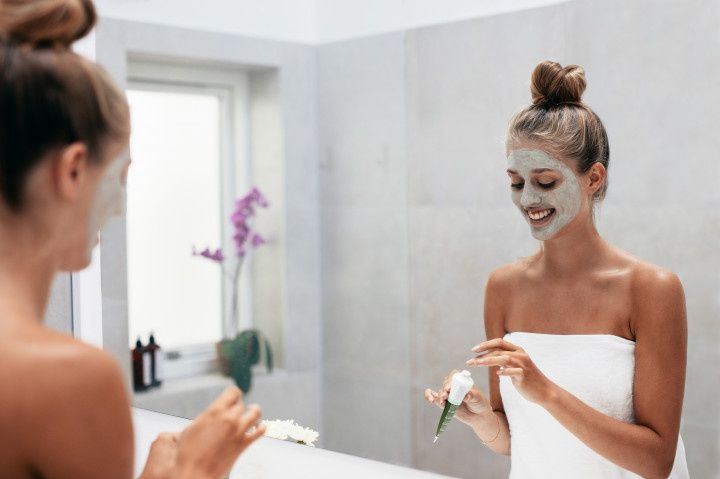 Face masks are a treat when you're not engaged, but they're even more relaxing if you're in the midst of planning a wedding and need some time to unwind—or if you're suddenly dealing with an unexpected crisis. More importantly, face masks can help transform your skin leading up to the big day or keep it smooth in between regular pre-wedding facials. If you're in the market to boost your beauty routine, there are plenty of face masks for glowing skin you can choose from, and we've narrowed down some of the best (including a few of our tried-and-true faves). Whether you're looking to exfoliate, hydrate, or calm redness, there's a face mask out there for you. Bonus: Since you won't use the mask every day, it will last longer than your average skincare product, which is always a win.
Grab a glass of wine, put on your favorite television show, and try one of these pre-wedding face masks for glowing skin.
Resurfacing face masks
These formulas are some of the best face masks for glowing skin because they're specifically designed to target dead cell buildup, clogged pores, and uneven texture (like wrinkles or acne scars). Resurfacing face masks can yield impressive results, but it's always best to proceed with caution when trying a new one, since many of them are acid-based. Do a test spot by your ear or on your neck first to make sure you won't have a negative reaction to the product. Finally, we only recommend trying a resurfacing face mask if your wedding is several months away—the last thing you want is to experience redness or flare-ups with only a few days to get it under control.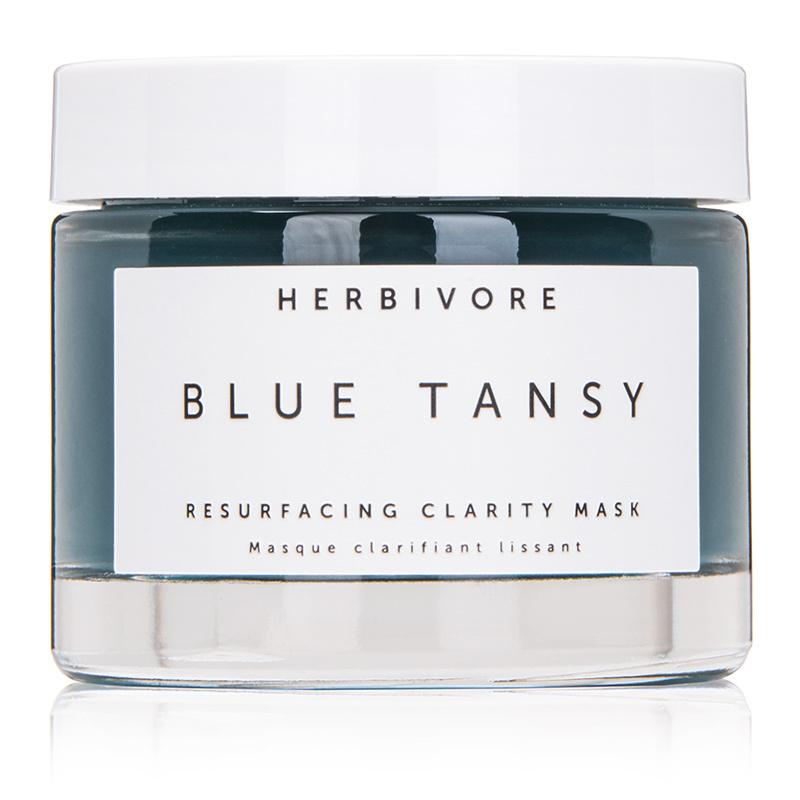 This vegan, natural-based mask clarifies while also being gentle on your skin. It includes willow bark (a natural acne fighter), papaya and pineapple enzymes for exfoliation, and blue tansy, an oil that helps prevent inflammation.
Herbivore Blue Tansy Fruit Enzyme Resurfacing Mask, $48, Sephora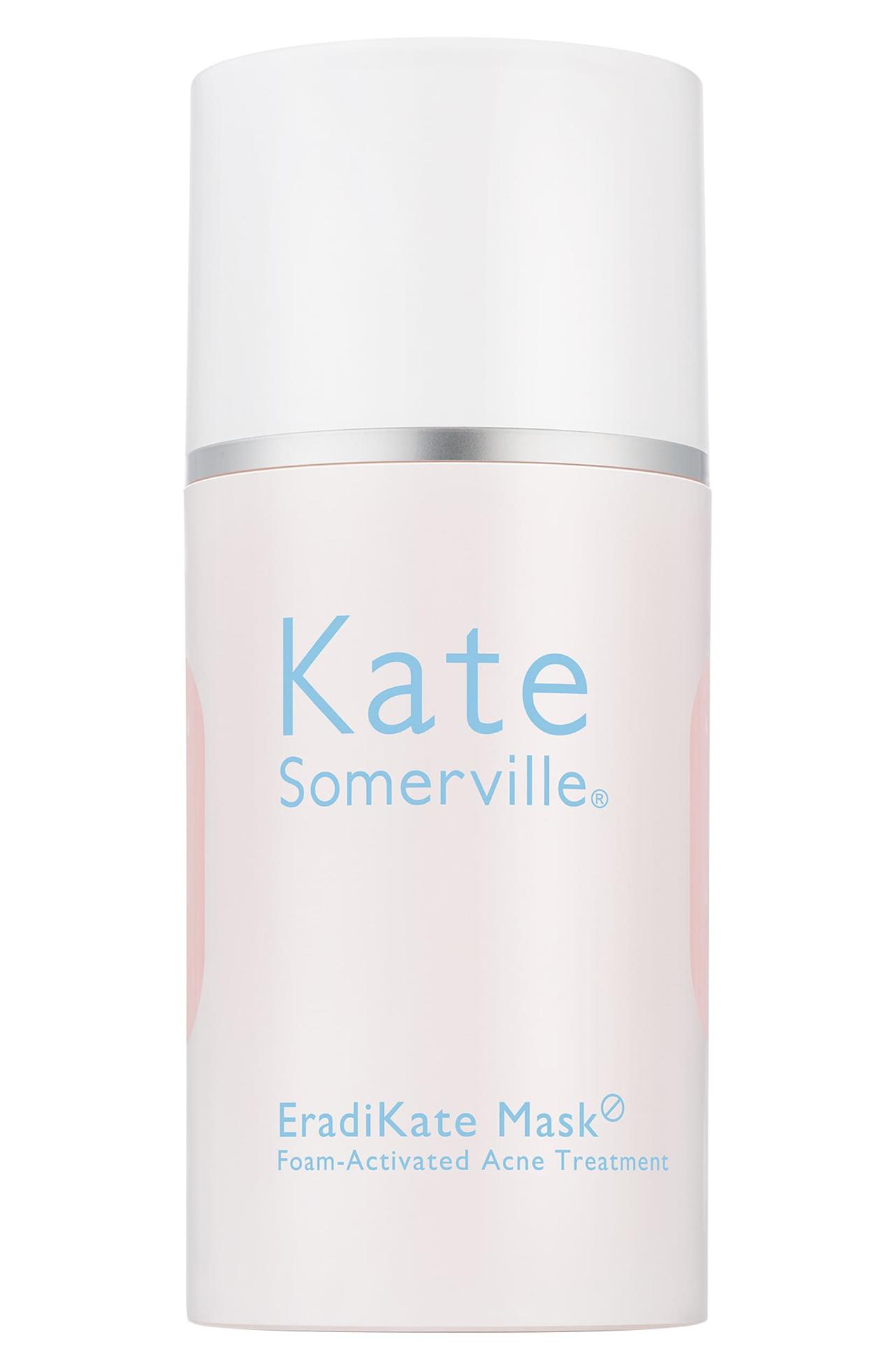 If you struggle with regular breakouts or you're experiencing some stress-induced acne, try this mask to clear your skin. The active ingredient, sulfur, gets deep into pores to dissolve oil and bacteria.
Kate Somerville EradiKate Mask Foam, $54, Nordstrom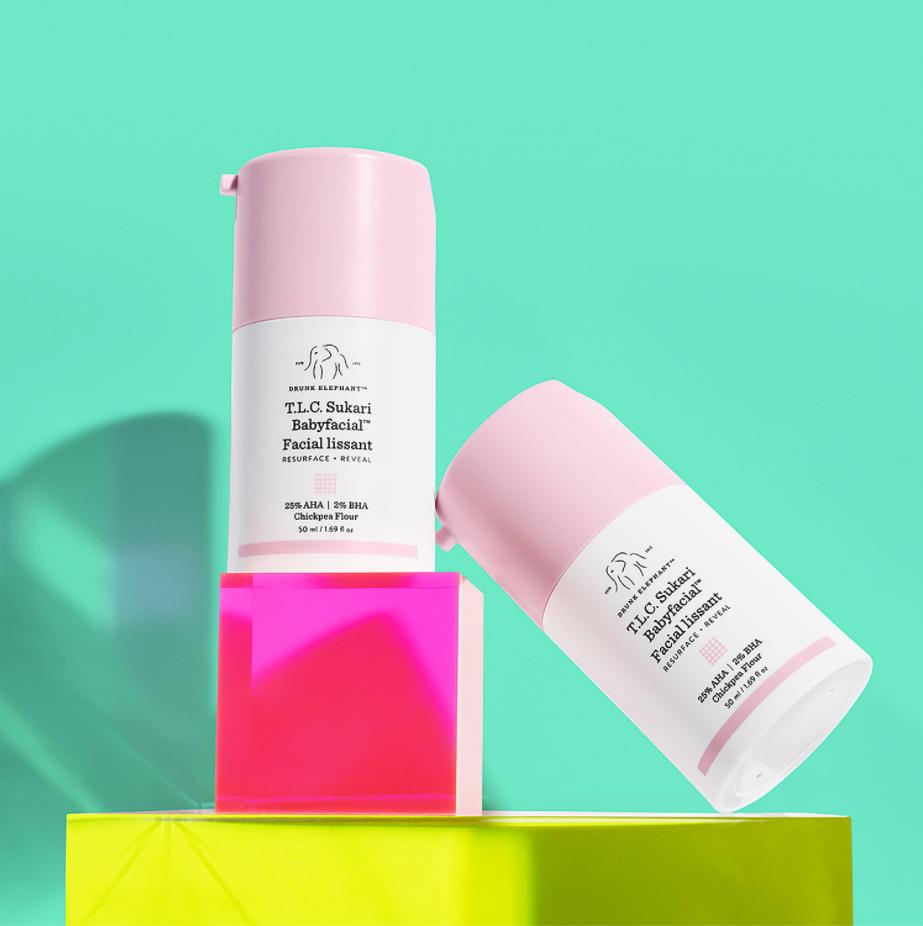 This exfoliating face mask has a cult following among the beauty set. It's called Babyfacial for a reason: the mask combines two types of acids—AHAs and BHAs—for the ultimate skin-smoothing formula that encourages cell turnover and exfoliation, leaving your skin as soft as a baby's. Start out slow if you've never used this type of product—some tingling is expected, but it may take several uses to work your way up to the 20-minute timeframe that's recommended for this mask.
Drunk Elephant T.L.C. Sukari Babyfacial, $80, Sephora
Peel-off face masks
Peel-off masks are exactly what they sound like: a face mask that you apply and then remove by peeling it off after it has dried. Formulas range from colorful clay to translucent gel, and the results vary depending on the exact mask you're using. Dead skin cells and blackheads will stick to the mask, leaving your skin feeling smooth and refreshed when you peel it off (which is extremely satisfying to do, if we may say).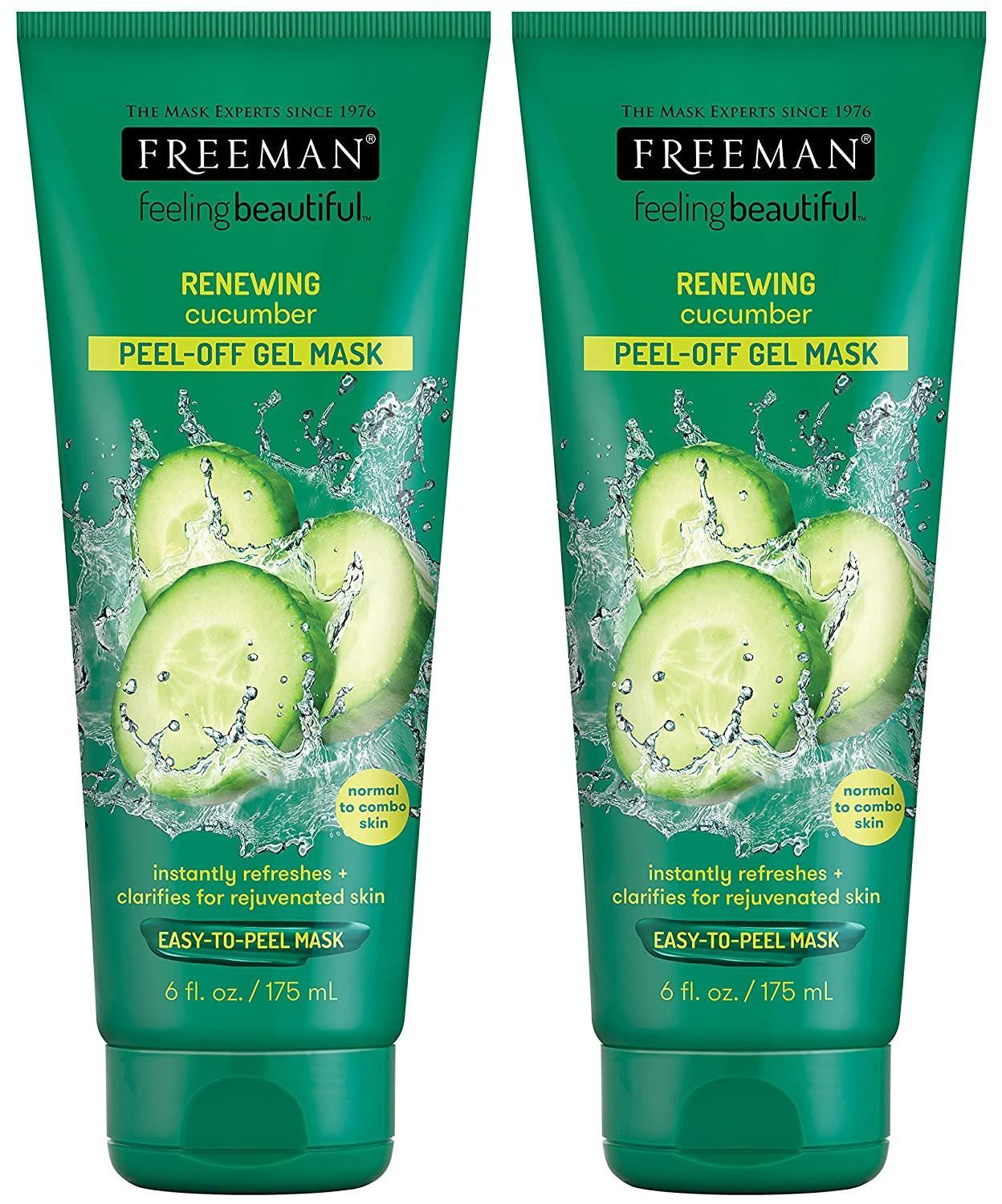 Suitable for all types of skin, this refreshing cucumber gel formula gives you a spa-like experience right in your own bathroom.
Freeman Cucumber Peel-Off Mask, $13 (pack of two), Amazon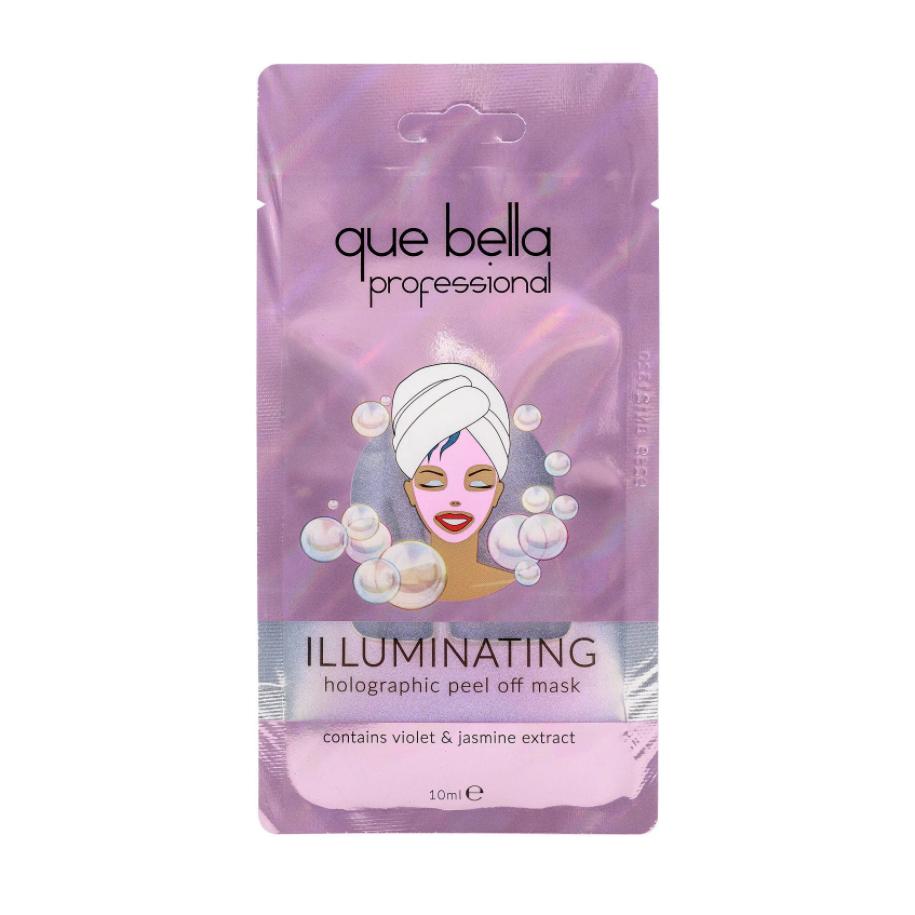 All of the reviews for this mask rave about its dewy effect and easy-to-use formula. Plus, the shimmery pink color is cute enough that you might even want to take a selfie.
Que Bella Holographic Peel-Off Mask, $3, Target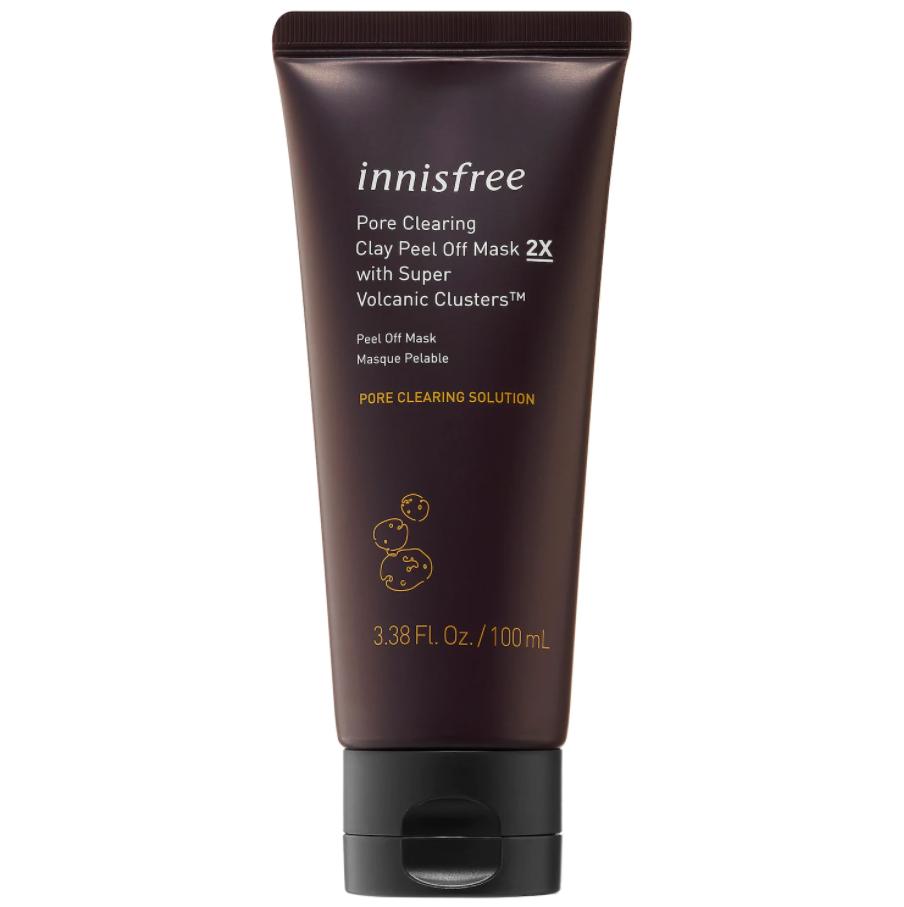 Smearing volcanic lava on your face sounds strange, but it works—the hardened lava absorbs excess oil and sebum, leaving your skin matte and smooth. All in the name of beauty!
Innisfree Super Volcanic Clusters Peel-Off Mask, $15, Sephora
Gel face masks
Gel masks are great for hydrating, cooling, and brightening your skin—think of how refreshing aloe vera gel feels on a sunburn. They tend to be more gentle compared to clay-based or exfoliating face masks, which makes them an easy-to-use option if you're new to the whole skincare thing or if you're not looking to do anything too drastic.
Use this face mask if you want a truly decadent, luxurious experience. Farmacy's Honey Potion mask starts out as a golden gel that transforms to a while cream when massaged into your skin. The mask has a warming effect that's so soothing, and the hydrating ingredients will leave your face feeling heavenly.
Farmacy Honey Potion Antioxidant Mask, $56, Sephora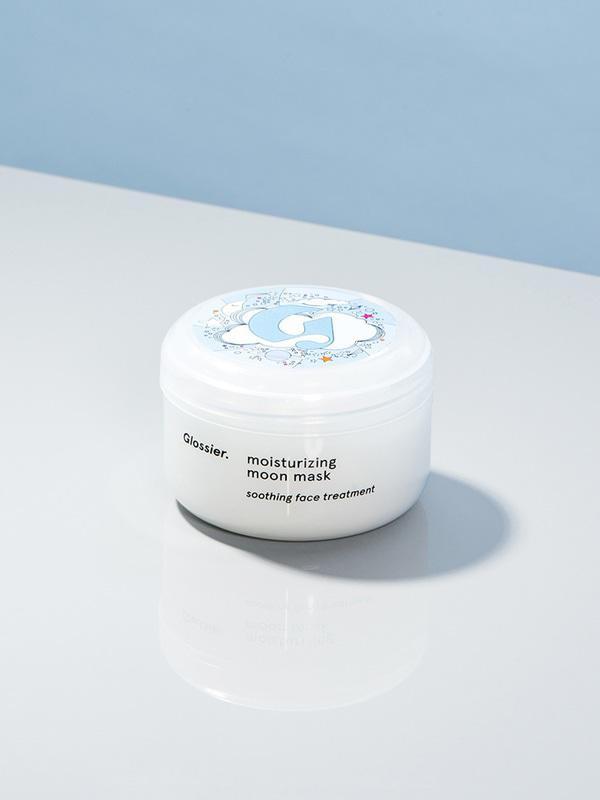 This cream-like mask is a must if you're looking for more hydration. Ingredients like sweet almond oil, squalane (plant-based), and aloe can help reduce dry patches and fine lines.
Glossier Moisturizing Moon Mask, $22, Glossier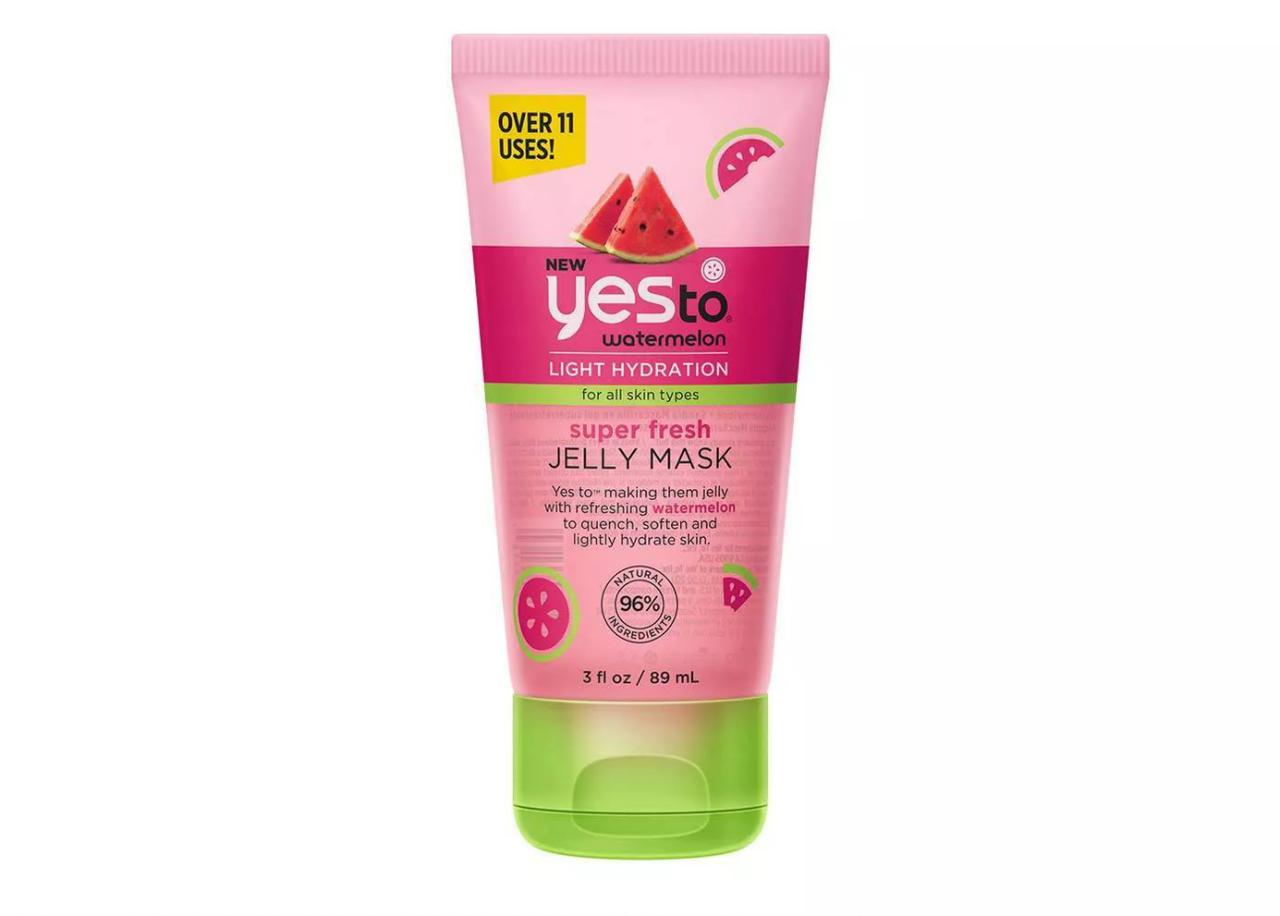 Formulated with lycopene (an antioxidant that reboots cells) and vitamin C, this gel mask brightens and moisturizes your skin at the same time. Apply it and leave on for 10 minutes before rinsing with cool water, or use a thinner layer as an overnight treatment.
Yes To Watermelon Jelly Mask, $13, Target
Sheet masks
Aside from sometimes looking silly, which is part of what makes them fun, sheet masks are an excellent way to quickly boost your skincare routine. They're single-use masks made from fabric that has been soaked in an active solution, such as a brightening or hydrating serum. Once you apply the mask, the treatment soaks directly into your skin, eliminating the need to wash your face afterward.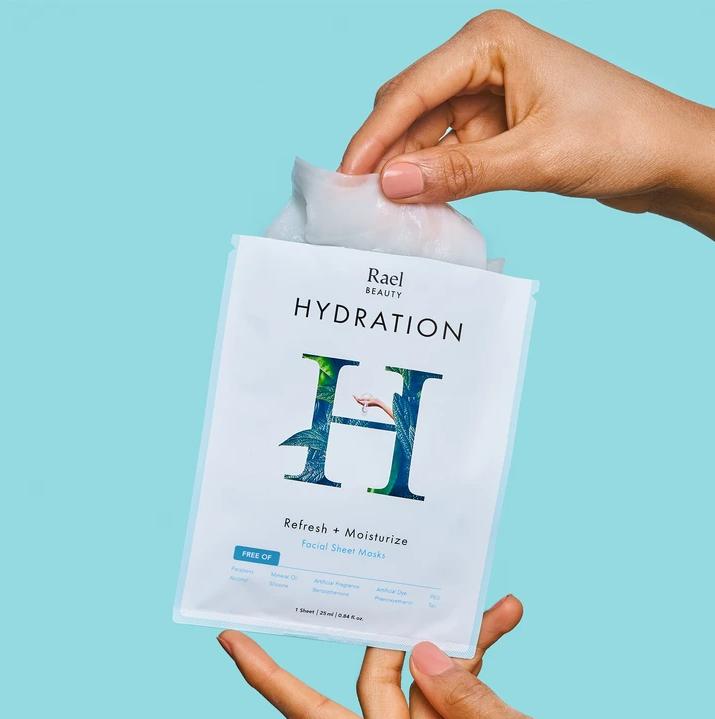 Get closer to your dewy skin goals with this hydrating face mask that plumps and moisturizes.
Rael Beauty Hydration Sheet Masks, $16 (pack of five), Birchbox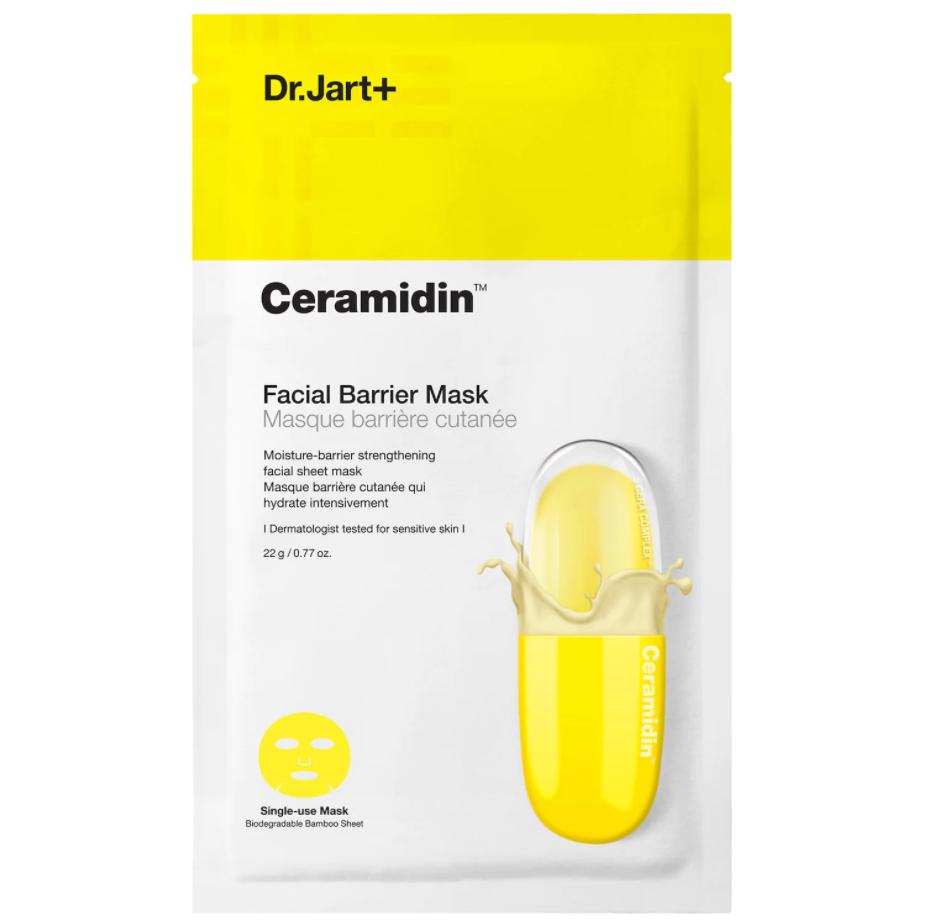 Ceramides, or lipids, are essential when it comes to maintaining your skin barrier (the top layer of cells that protect the rest of your skin from damage). This soothing sheet mask is an easy way to stay on track.
Dr. Jart+ Ceramidin Facial Barrier Mask, $6, Sephora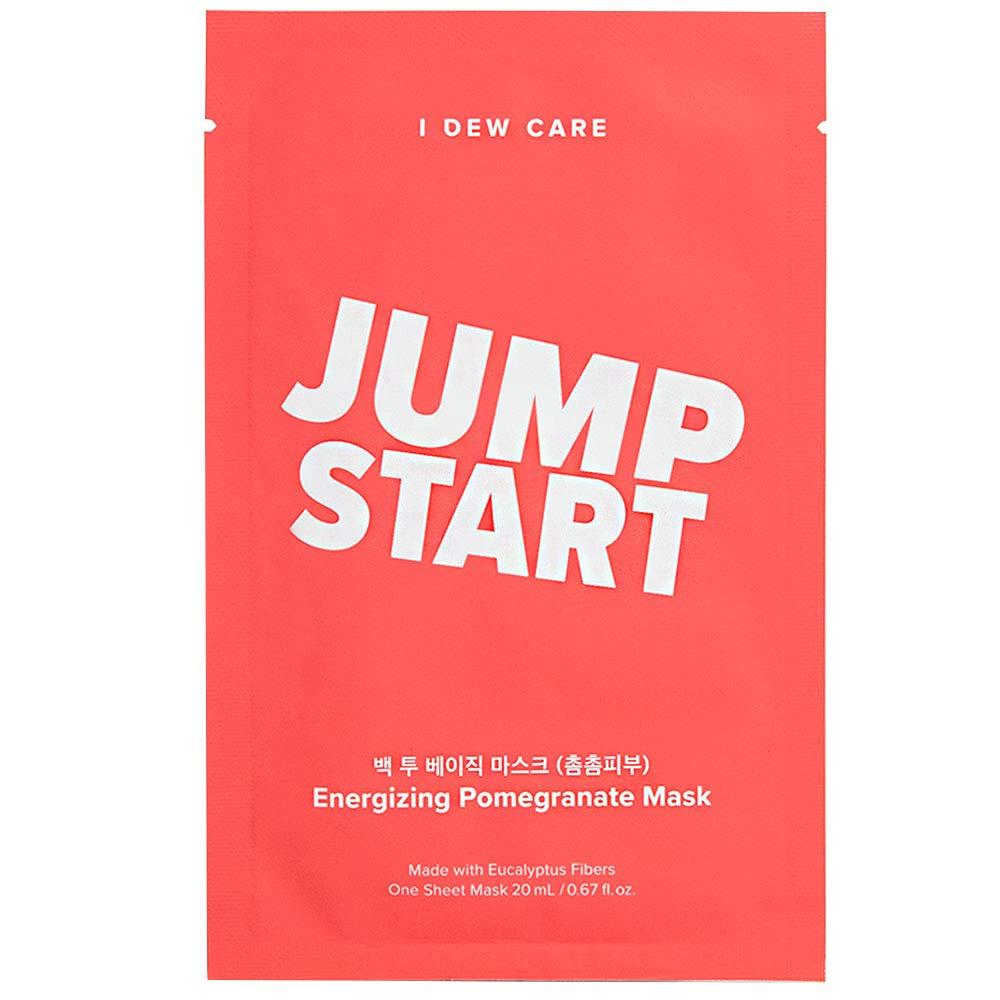 Get on the K-Beauty bandwagon by using this pomegranate sheet mast for an instant pick-me-up.
I Dew Care Jump Start Sheet Mask, $5, Amazon
Clay face masks
Clay masks offer a variety of benefits for acne-prone skin, such as unclogging pores, eliminating excess oil, and shrinking active breakouts. You can think of the clay as a magnet for all the unwanted stuff in your skin. Because clay is made of minerals, certain types (like kaolin and bentonite) of clay will naturally attract impurities and pollution to the outer layers of your skin, detoxifying your face in the process. Clay masks tend to be drying, so we recommend using a hydrating serum or moisturizer after you wash the mask off.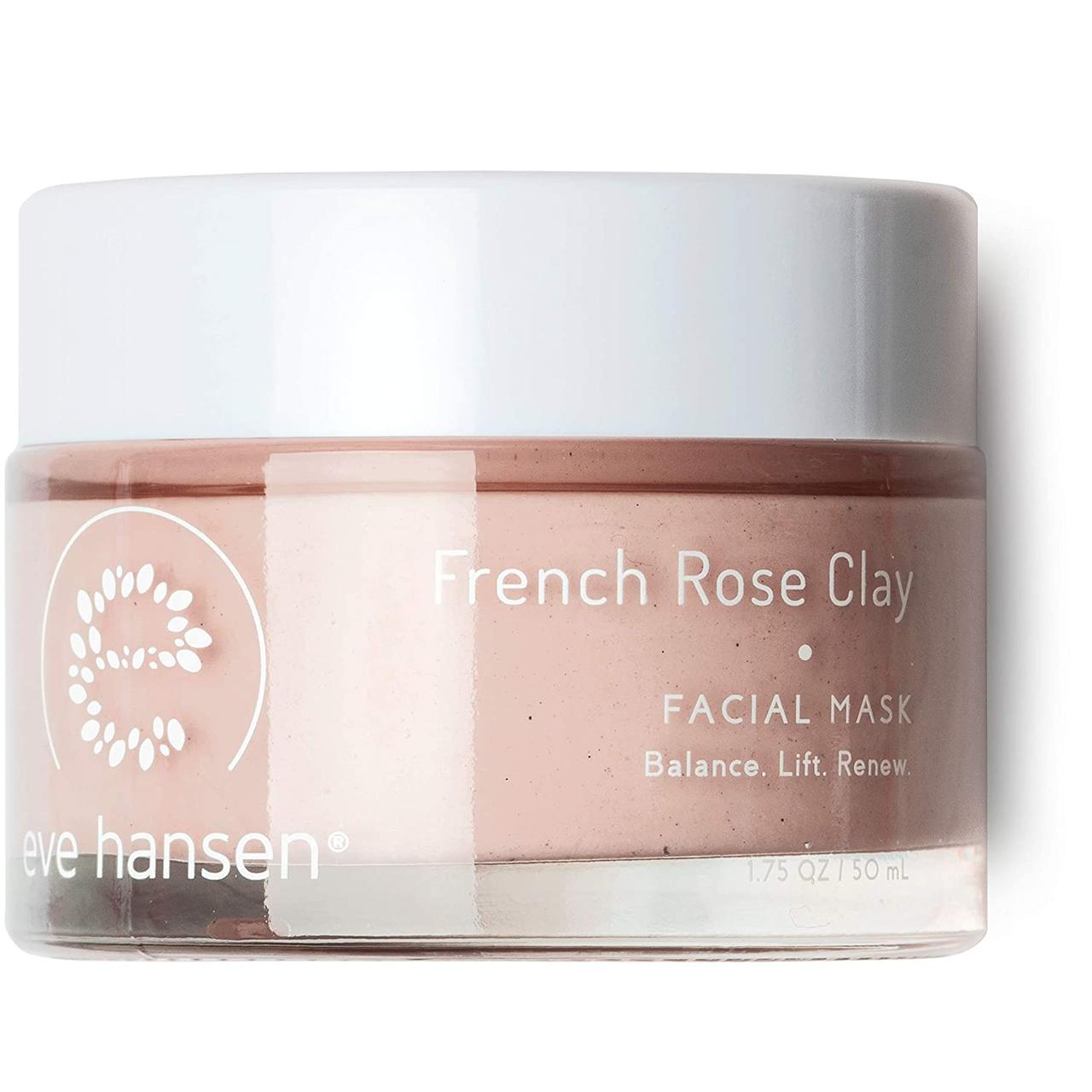 Use this clay-based mask to calm breakouts and clear congested pores. It's infused with green tea, an antioxidant, and rosehip oil, which gives the mask an amazing scent. Plus, the pink color is so pretty.
Eve Hansen French Rose Clay Mask, $20, Amazon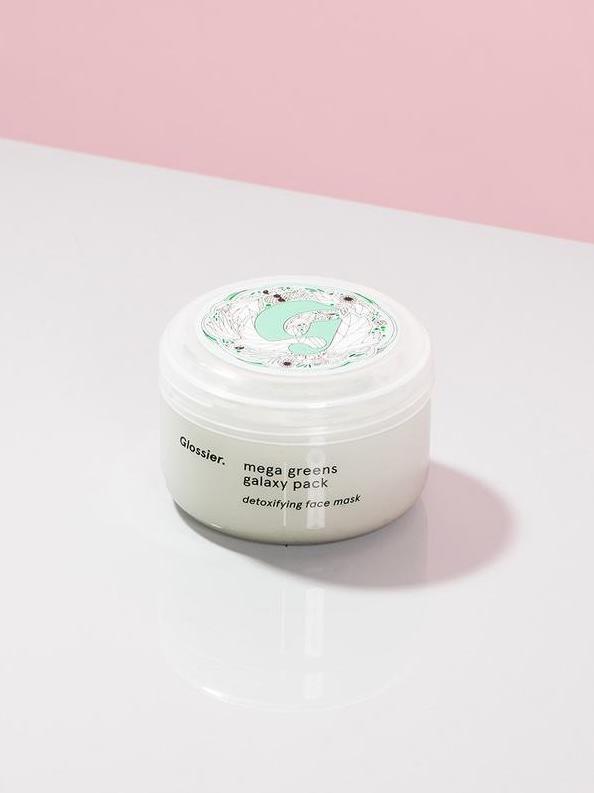 The kaolin clay in this mask will cling to skin-clogging impurities like oil and dirt, making it a great choice if you're looking for a deep clean. It's fragrance-free and allergy-tested, so it's safe for even the most sensitive skin.
Glossier Mega Greens Galaxy Pack, $22, Glossier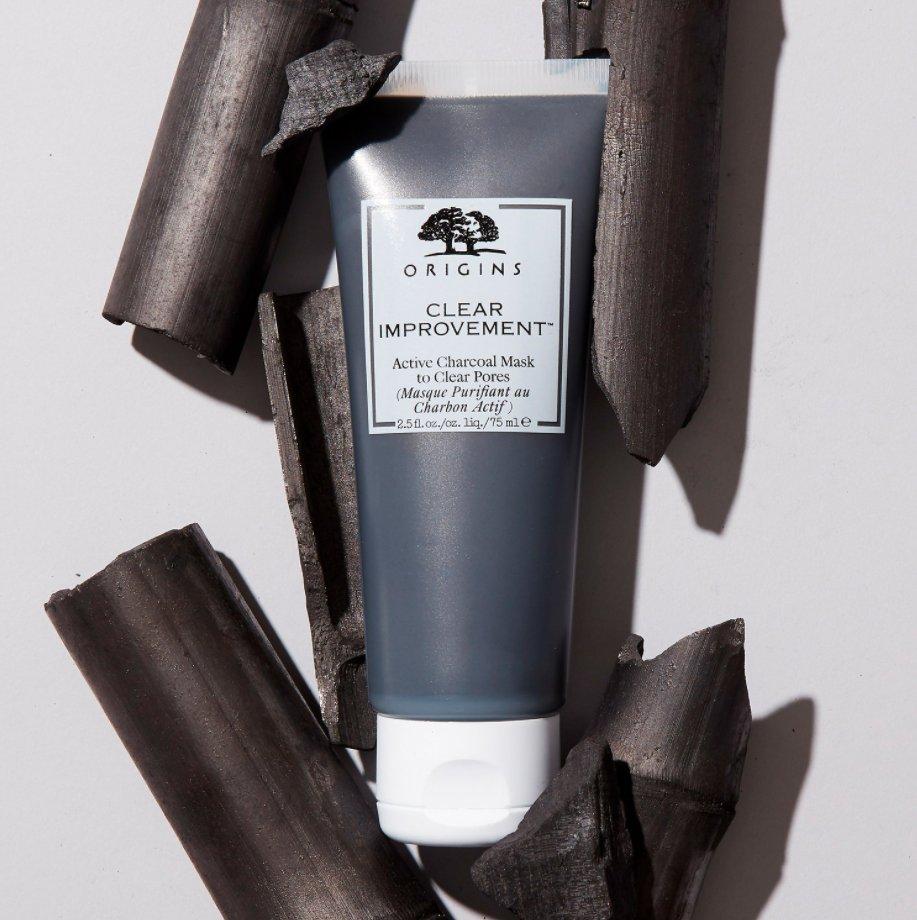 Charcoal is known for its acne-fighting capabilities. This mask targets oil, large pores, and dull skin.
Origins Clear Improvement Active Charcoal Mask, $26, Sephora
Overnight face masks
These products are some of the best face masks for glowing skin. We especially love overnight masks because your skin has extra time to soak up all of the ingredients while you sleep, which is when the cells will naturally rejuvenate themselves anyway. In other words, using an overnight face mask is like boosting your skin's own repair process. Hard to argue with that!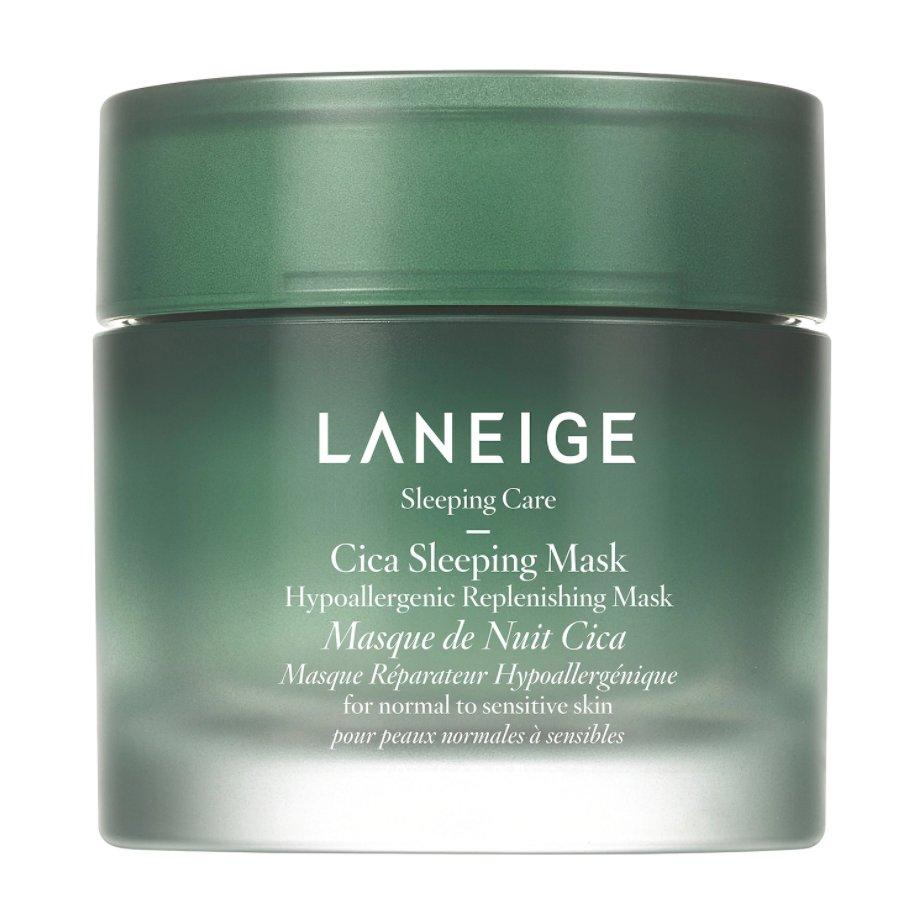 Give stressed-out skin a break by using this overnight mask, which is designed to combat redness and dryness. This vegan product includes cica cream (you might have also heard of it by the name of Tiger Grass), which is commonly used to soothe burns, rashes, and raw skin.
Laniege Hypoallergenic Cica Sleeping Mask, $34, Sephora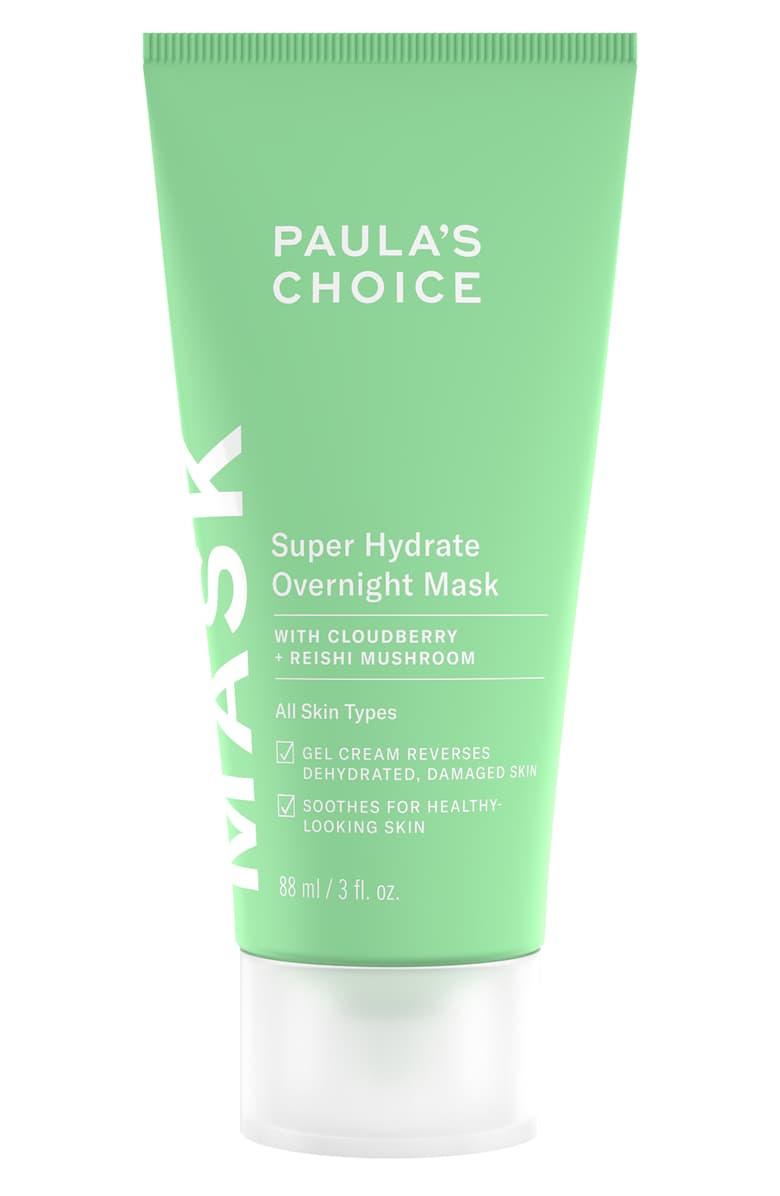 Rich in shea butter, peptides, glycerin, and mushroom extracts (used for anti-inflammatory purposes), this ultra-hydrating overnight face mask is like a glass of water for your skin.
Paula's Choice Super Hydrate Overnight Mask, $34, Nordstrom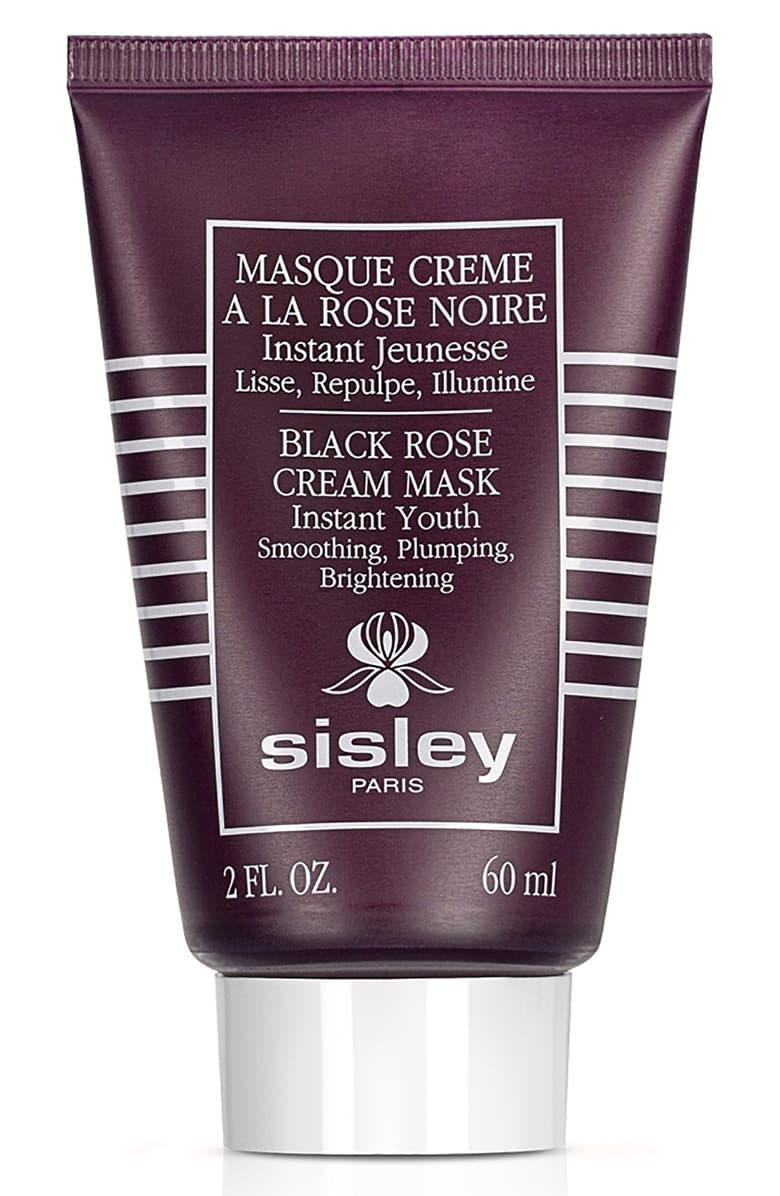 We know this mask has a steep price tag, but its glow-inducing properties (and five-star reviews) might justify the cost. It includes rose extracts, vitamins E and B5, chlorella, and vegetable glycerin to fill wrinkles and plump your skin in just a few minutes. Save it for special occasions when you want your skin to look extra amazing.
Sisley Paris Black Rose Cream Mask, $166, Nordstrom
Face masks for sensitive skin
Even if your skin tends to react negatively to new products, or if you struggle with rosacea, eczema, or persistent acne, you can still enjoy the benefits of a face mask—as long as you pay close attention to the ingredients. The main thing is to avoid chemical exfoliants, like alpha-hydroxy acids (AHAs) and beta-hydroxy acids (BHAs), which are more likely to cause redness and inflammation. Luckily, there are so many masks that are specially-designed for sensitive skin. Look for calming ingredients, such as colloidal oatmeal and hyaluronic acid (the compound that traps water in your skin cells).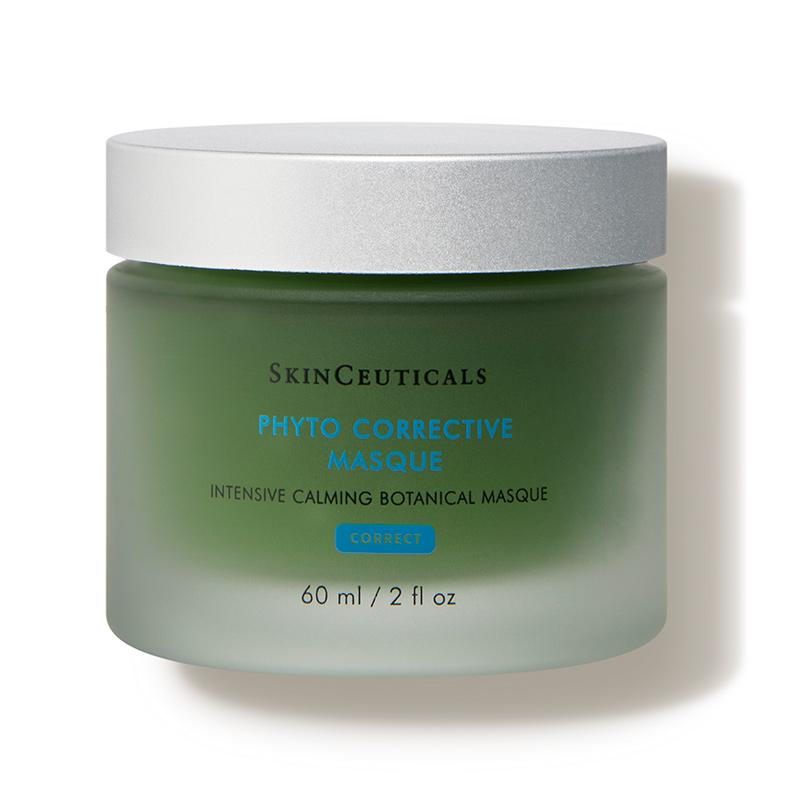 If you struggle with constant redness or hypersensitive skin, this mask will help you get back on track. The ingredients are a combination of soothing botanical extracts, hydrating elements, and heat-reducing dipeptides, so this product also comes in handy if you recently got too much sun or are recovering from a pre-wedding facial, like a chemical peel.
SkinCeuticals Phyto Corrective Masque, $59, Dermstore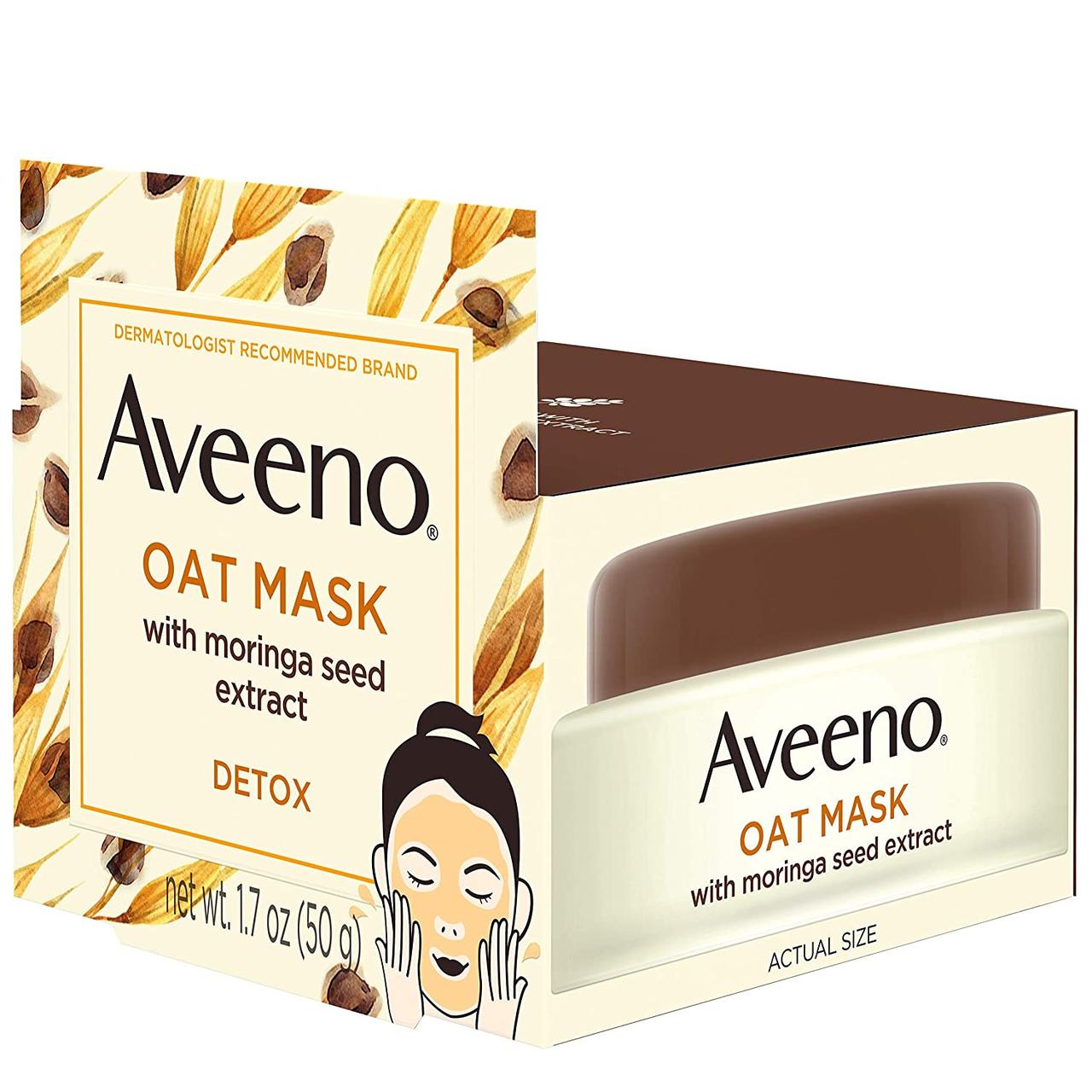 Vitamin E is one of the main ingredients in this gentle mask, making it one of the best face masks for glowing skin since it will soften dry spots and calm redness.
Aveeno Oat Face Mask, $10, Amazon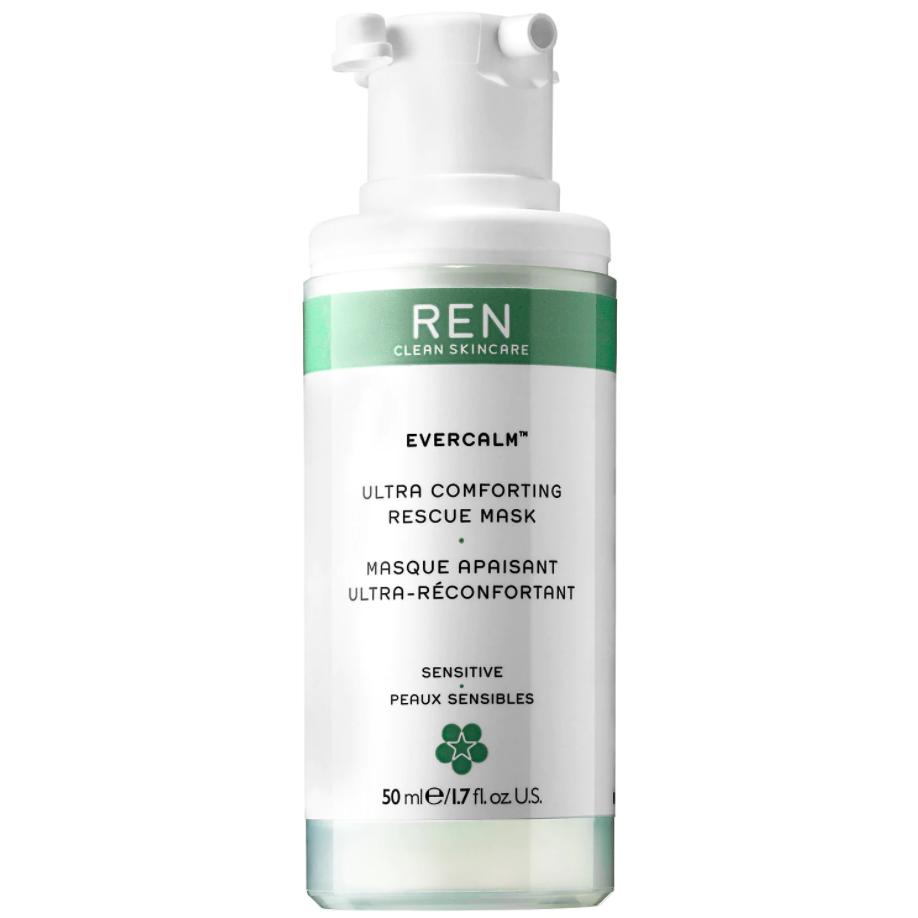 Whether you live in a dry climate or you're feeling especially dehydrated all of a sudden, this mask is a miracle worker for irritated, itchy skin that needs help ASAP. It's free of fragrances, sulfates, silicons, and synthetic dyes, making it safe for ultra-sensitive skin—and it's vegan and cruelty-free.
Ren Clean Skincare Evercalm Ultra Comforting Rescue Mask, $48, Sephora
Disclosure: This post contains affiliate links, some of which may be sponsored by paying vendors.