The 6 Best Types of Facials to Get Before Your Wedding
Want glowing skin on your big day? A facial before your wedding is a great place to start. These are a few of the types of facials to choose from, from microdermabrasion to LED and more.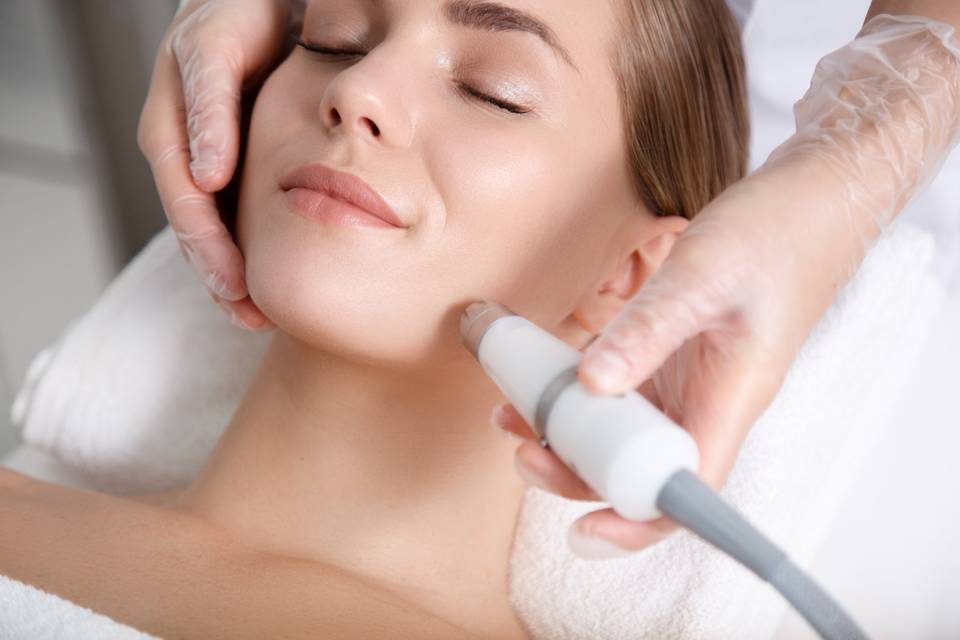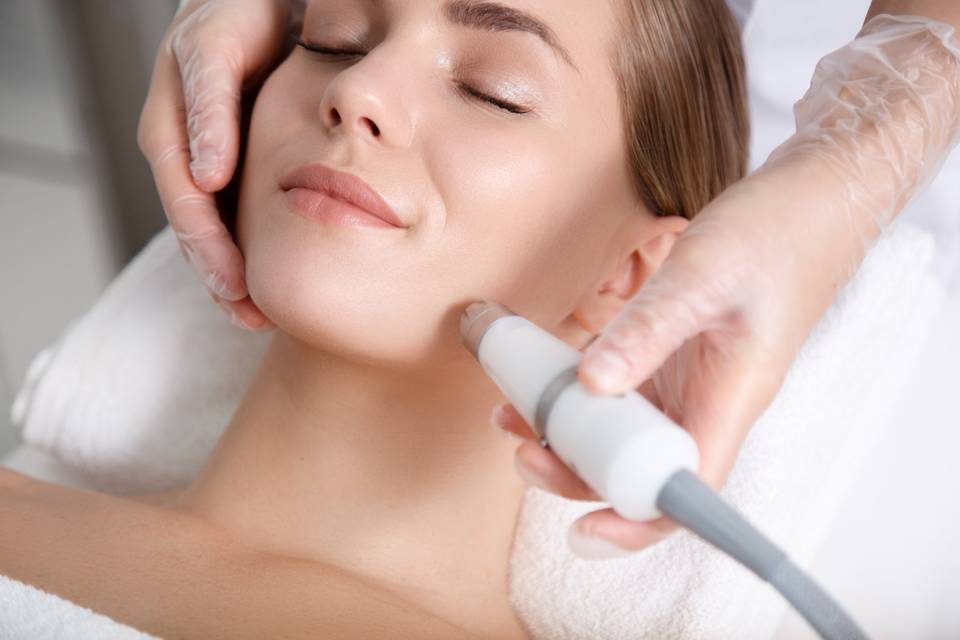 In preparation for your big day, you're ready to pull out all the stops! From hitting the gym to getting your hair and nails done, you're likely doing everything you can in the months, weeks and days leading up to it to ensure you look your best. In your quest for unveiling the best version of yourself, don't forget about your skin. Even if you maintain a skin care routine, getting a facial before your wedding is important for prepping your skin for a face full of makeup—or no makeup at all!
"Facials before the wedding by a professional, licensed esthetician can help you navigate the right routine for you, whether your preference is to keep it as simple as possible or if you need a few extra steps to address stubborn issues," says Alexandria DeFeo, esthetician at Face Haus in New York City. "After a thorough double cleanse we conduct a detailed skin analysis and consultation to assess the best solutions and regime," she says.
The best time to start this facial regimen is at least six months in advance of your wedding day. Not only does this give you enough time to schedule a few treatments, but it gives your esthetician the chance to look at your skin over the course of time to see how it reacts. "Even if you are one of the few lucky ones to have good skin, it is essential to get regular facials to maintain a flawless complexion," Inna Knyazevych, lead esthetician and co-owner of IN-GLO Med Spa in New York City.
While your esthetician or dermatologist will usually "prescribe" a facial for before your wedding that's best for your skin needs, it doesn't hurt to know about your options going into it. Here, estheticians share the best facials they recommend for brides and grooms—and what you can expect from each.
Oxygen Facial
Just like all the other organs in your body, your skin can't survive without oxygen—and it thrives when it has enough. During an oxygen facial, the esthetician uses products and/or machines to oxygenate the skin, explains DeFeo. "This promotes a brighter, softer, and clearer looking complexion." Since this type of facial is gentle, you can even have one the morning of your wedding without risking any redness or inflammation (so long as you've had one before from the same esthetician, of course).
Microdermabrasion
Microdermabrasion is a gold standard treatment in the spa world. "It is an advanced way of exfoliation that uses a diamond tip with vacuum to resurface the skin," explains Knyazevych. "By removing the outermost dead layer of the skin it helps to minimize the appearance of fine lines and wrinkles, post-acne scarring and hyperpigmentation." Sounds like the perfect facial for before your wedding.
DNA Facial
This type of facial is considered a natural alternative to Botox, fillers or other more aggressive choices industry has to offer, according to Knyazevych. "It is a truly unique concept that starts with microdermabrasion and organic DNA peel, followed by a luxurious blend of active serums and a mask," she explains. "After the mask is removed we perform microcurrent, which is a low-level current that mimics the body's natural current and provides instant tonight, firming and anti-aging results." The best part is that there is no downtime and can be performed just a few days before the wedding.
LED Facial
Also known as Color Light Therapy, this type of facial uses four different wavelengths of LED light to plump skin, reduce fine lines and wrinkles, and kill acne-causing bacteria. "This pre-wedding facial triggers your body's natural cell process to increase cell turnover and repair the skin, thereby helping with many skin concerns, from dull skin to acne scars, " says Rachel Liverman, CEO and Co-Founder of Glowbar in New York City.
High Frequency Facial
The last thing you want to have to deal with on your wedding day is a pesky pimple. That's why this type of facial is highly recommended for brides and grooms-to-be, since it helps combat acne. "We use a high frequency facial machine to zap acne-causing bacteria on your face and reduce inflammation," says Liverman. "Another added benefit to this treatment is that it can also increase circulation to stimulate collagen, which provides an anti-aging benefit."
Chemical Peel
This type of face treatment gets a bad rap (queue images of Samantha's red and burnt-looking face post-chemical peel in that episode of Sex in the City). But besides surface exfoliation, which can occur without too much redness, chemical peels are great for boosting cellular turnover and hydration levels, explains Knyazevych. "Results and down time depend on the client's major concerns, percentage of solutions and amount of layers." If you're honeymooning somewhere warm, have this treatment several months before takeoff to avoid any irritation.