7 Bridal Skin Care Products for Emergencies
Taking care of your skin pre-wedding is absolutely essential—but skin care problems can pop up at any time. Be sure to have these emergency bridal skin care products on hand in case of any unforeseen issues.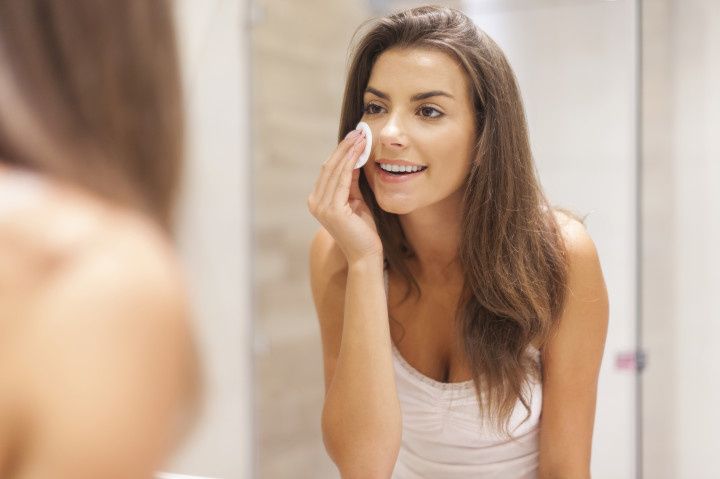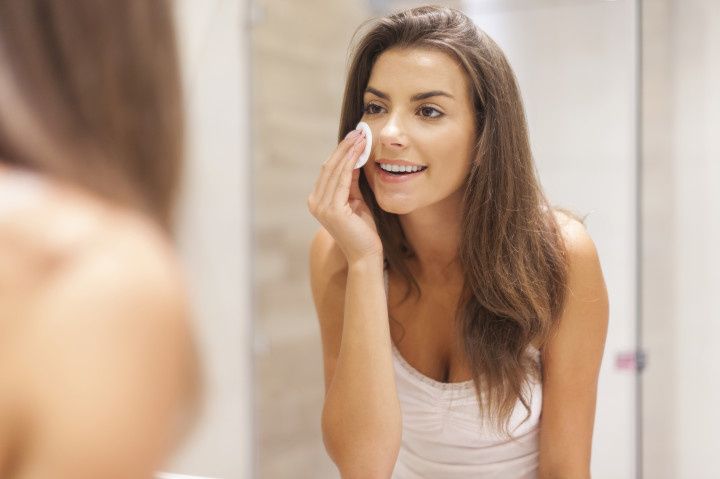 If you're engaged and in the throes of wedding planning, chances are you've already got a bridal skin care plan worked into your schedule—or at least are thinking about building one. But, guess what, preparers? Even the most fine-tuned skin care regimen can fail us at times of stress. And us brides have plenty of "times of stress"—like planning several major events of the course of a year, culminating in what's meant to be the biggest day of our lives—times which, ironically, are also supposed to be when we look our very best. From dullness to acne to redness, certain skin care issues can pop up suddenly with stress and bring your confidence way down, which causes more stress and more skin woes. Instead of falling victim to this unfortunate cycle, it's smart to have a battalion of rescue bridal skin care products on hand that work and work fast, so you can feel pretty and focus on more important things—like having fun!
Here's what to add to your emergency bridal skin care stash.
Chemical exfoliant
While old-school scrubs can irritate and inflame skin, chemical acid exfoliants are gentler, more effective ways to remove the dead skin cells that give your face a dull appearance and clog pores, leading to acne and blackheads. Before your next wedding event, skip the scrub and opt for one of the latest chemical options, which can offer an instantly noticeable glow, help makeup go on smoother, relieve breakouts and even lessen the appearance of fine lines! Opt for peel pads that make application a breeze and travel with you anywhere—even that far flung bachelorette party. (But be sure to test your peel long before your big event—acids can be tricky and you'll want to make sure your skin likes it! A skincare pro can help you pick the acid that's best for you.)
Clay mask
Clays are among the fastest-acting bridal skin care you can use, perfect for a face that's freaking out about an upcoming wedding event (and showing it). While some treatments take weeks of repeated use to show their effects, clay masks have near-instant results that you can see—in the form of little specks of junk where your pores would otherwise be, collecting across your face once the mask dries, especially in oil-prone areas like your forehead and nose. Don't believe me? Try one yourself! If you're worried about staying shine-free or minimizing a picked-at blemish in time for a wedding event, a clay mask the morning-of is your best bet.
Zit-zapping light
Raise your hand if you'd rather have rain on your wedding day than a big ol' whitehead! (Hand-raising emoji!) While you should definitely keep your trusty spot treatment on-hand for pop-up emergencies (be it salicylic acid, benzoyl peroxide, or whatever), high-tech zit zappers are new options that can stop a zit in its tracks, sans the skin irritation caused by glopping on spot treatment a dozen times a day. Scientifically proven to work on some types of pimples, these lights kill acne-causing bacteria and reduce inflammation with the power of colored light, not chemicals, giving you a smoother canvas for makeup than most spot treatments. I've found these lights work extremely well on new zits that haven't fully matured yet—perfect if you feel something brewing on your forehead a few days out from your wedding.
Hydrocolloid bandages
And if a zit does become a problem and then you do pick it the day before a big wedding event? Take several deep breaths, dab it with a touch of rubbing alcohol, then gently stick one of these life-changing bridal skin care products on top right before bed. Also used for healing blisters, hydrocolloid bandages suck out and absorb the very gunk you were probably trying to get out by popping your zit—but they're oh so much better at it—while protecting your zit (which is also an open wound) from additional infection. When you wake up, whatever was infecting your pore will be on the bandage, which you'll remove and toss to reveal a much flatter, less red, less angry, much easier to cover blemish. Added benefit: with your zit covered, you'll be unable to keep picking at it!
Color correcting concealers
Even if you're not a makeup person, you should get comfortable with basic color correcting as you build your bridal skin care emergency kit, because with the right deployment of the right colors, you can literally take your makeup from good to flawless. It may seem complex, but color correcting is actually quite simple and literal—you basically use one color of concealer to cancel out an unwanted color on your face. For lighter-skinned women, for example, peach is used to cancel out dark circles. For darker-skinned ladies, orange conceals hyperpigmentation. And on all skin tones, green (yes, green!) is used to fade redness from blemishes or blushing.
An ultra-moisturizing overnight mask
If dryness or fine lines are your concern, look for a moisturizing overnight mask with ingredients like collagen, hyaluronic acid and squalane to plump skin in a pinch. While quickies like sheet masks are also a good option, there's nothing like an overnight hydrating pack to really give tired skin the chance to soak all that goodness, for a brighter, softer, firmer difference you'll actually see the next morning before it's time to put makeup on for your big event! (Of course, you should absolutely do a test-run of your overnight mask of choice before using it the night before your event, in the off chance your skin doesn't like it.)
Deep breaths and lots of water
Even though high-tech zit zappers and the zillions of mask options at your local Sephora can do a world of good in bridal skin care emergencies, the best way to ensure you have a drama-free complexion on for all your wedding events is to simply be kind to your body (which is free!). Trying to manage stress, staying hydrated, getting enough sleep, and eating a balanced diet, while not totally easy to do during wedding planning, will all pay off big time when your skin behaves on your most important days. And if things go awry anyway? Don't panic—that's what makeup artists are for! (And trust me, they're amazing.)