8 Beauty Product Must-Haves For Your Bridal Touch-up Kit
Make sure your wedding-day makeup look stays fresh all night long by having these essential beauty products in your bridal touch-up kit.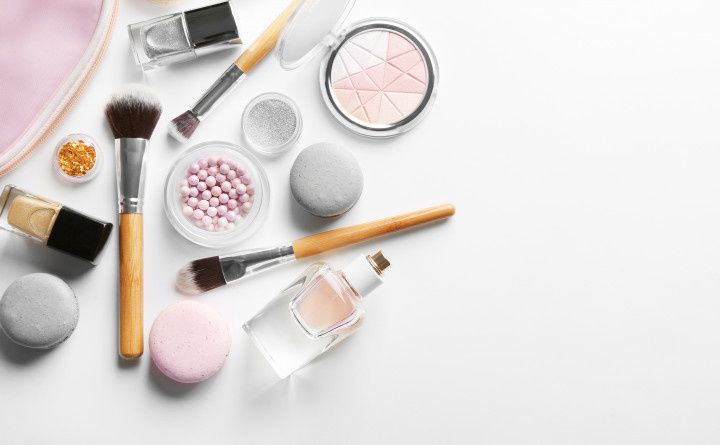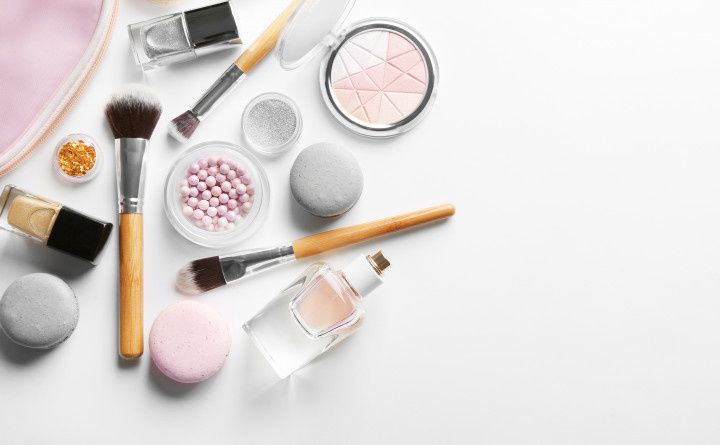 A bridal touch-up kit will be your saving grace when it comes to keeping your wedding makeup look flawless and smudge-free. From tearful first looks to dancing the night away with the love of your life, you'll definitely need a few touch-ups throughout the big day. While your makeup artist will try their best to make sure your wedding-day look is picture-perfect, a bridal touch-up kit will ensure your face remains camera-ready. So, if you're a bride trying to figure out what to pack in your bridal touch-up kit, we've got your back. From blotting papers to concealer, these beauty products are perfect for creating a long-lasting wedding makeup look.
Here's every beauty product you'll need for your bridal touch-up kit.
Water-resistant eyeliner
Your wedding day will be filled with emotional moments, which means it's important to reapply your eyeliner throughout the celebration — especially if you're worried about shedding some tears. While your makeup artist will already use some kind of water-resistant eyeliner to prevent smudging, you too should pack a trusty waterproof eyeliner to use during touch-ups. You can easily refresh your liner after a tearful ceremony or toast by filling in your liner with a fresh coat of resistant eyeliner. Just remember to dab the inner and outer corners of your eye with a tissue to dry them before you apply.
Retractable lip brush
For brides who want to keep the same lip color from ceremony to reception, we highly recommended packing a retractable lip brush in your bridal touch-up kit. This is a fool-proof way to touch up your lipstick or gloss without making a mess throughout the day. As you're getting ready, just have your makeup artist load the brush with the same product they use on your lips, then you can whip out the brush anytime you need another layer of gloss or color. The retractable brush will keep the lip color safely stored, so you can easily contour the lips and get that perfect pout each and every time you apply.
False-lash adhesives
If you're hoping to wear false lashes to enhance your wedding makeup look (hello, dramatic eyes!), then we definitely suggest packing some kind of lash adhesive in your bridal touch-up kit. Trust us, the last thing you'll want is for an eyelash to lift or fall out of place during your first dance or cutting of the cake. Having an on-the-go lash glue in your kit will let you easily fix any misplaced eyelashes and help hold the lashes securely in place.

Concealer
Have a pimple that you really don't want to make an appearance on your wedding day? Don't freak out! Packing a concealer in your bridal touch-up kit will easily let you cover any blemish that may pop up throughout the celebration. From dark circles to not-so cute blemishes, concealer will definitely be your best friend.
Blotting papers and oil control powder
If you're worried about sweating or becoming too shiny in your pictures or throughout your wedding, then definitely bring blotting papers and oil control powder in your bridal touch-up kit. Perfect for absorbing excess liquid, these products easily help you control oil and minimize shine.
Highlighter
Hoping to keep your skin glowing all night long? Packing a travel-sized liquid highlighter is a great way to keep your face soft and glowing — even after the first kiss. We suggest applying right under the brow bone and the apple of your cheek, so that you can look sun-kissed in every photo.
Q-tips
While not technically a beauty product, Q-tips are still a great addition to your bridal touch-up kit. They can easily get into small crevices to clean up any smeared mascara, lipstick, or other makeup that has come out of place. Just dab them in some cool water and try your best to blot instead of wiping the area. It's important to remember when touching up your face that wiping can cause irritation and redness.
Setting spray
After you've made your touch-ups, you'll want to use a setting or finishing spray to make sure your newly applied makeup holds. Setting sprays are formulated to make your makeup last longer and there are tons of different kinds. From matte finish to soothing, hydrating sprays, these magic mists will definitely help you look 100 percent throughout your big day. They even help with controlling grease. If you're getting married in the warmer months or outside, then we highly recommend packing a finishing spray in your bridal touch-up kit.