The 7 Best Waterproof Mascaras to Fight Wedding Tears
Don't let raccoon eyes ruin your big day. Here are the best waterproof mascaras for your wedding day.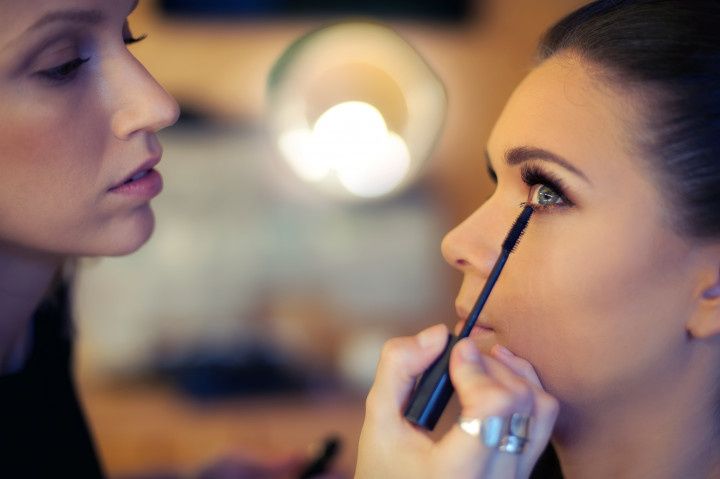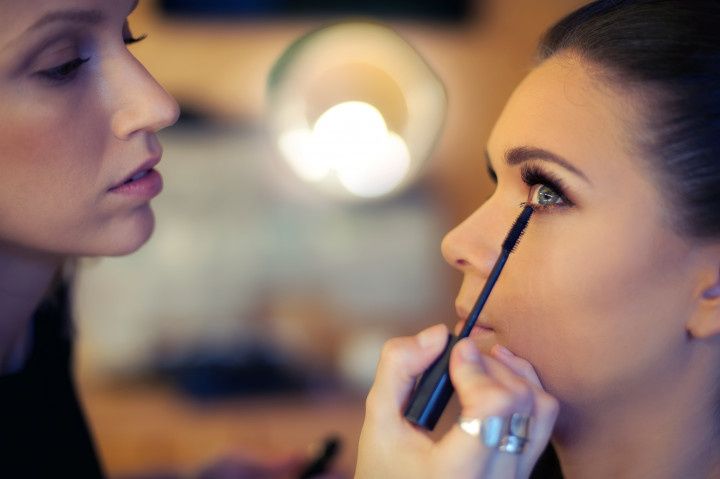 The best waterproof mascara is an essential piece in every makeup lover's vanity. Whether you're sweating through a cycling session, weathering an 80-degree beach day or holding back tears while watching reruns of your favorite Netflix series, there's no shortage of a need for smudge-free lashes. But if there's ever a day when we are in the most dire need, it's without a doubt your wedding day, when the anticipation of your nuptials alone is enough to have you breaking down in tears (happy ones, of course!). To make sure you're covered from the moment you walk down the aisle and recite your wedding vows and until the moment you're finished partying the night away, we're listing the best waterproof mascaras for your wedding that are long-lasting, water-resistant and smudge-free.
Check out the best waterproof mascaras for your wedding day.
This cult classic is a staple of makeup artists all over, despite its lack of a "designer label" and sky-rocket cost. The secret lies in its plush brush that delivers just the right amount of mascara for both maximum volume and lengthening without clumping. It's enriched with panthenol and ceramide-R to keep your lashes hydrated and is fragrance-free so it's one of the best wedding mascaras for those with sensitive skin and eyes (ideal for contact lens wearers!).
The product design alone on this mascara is enough to tempt you into purchasing it. Its sleek, teal tube is coated with little fake rain droplets to distinguish itself between the non-waterproof version (which is also a pink). The hourglass-shaped brush with the extra stiff bristles is designed to coat every lash and the waterproof, collagen-field formula was created for long-wearing mascara lovers.
Makeup artists say this is one of the best waterproof mascaras, as it promises to make it through a full pool day without smudging. In that case, the tears you shed on your wedding day should be totally protected. The specially designed slimline brush allows for easy, seamless application and creates clump-free layers of lush lashes that last.
If you're not afraid to spend a little more than you might normally for your wedding-day mascara, you'll find everything you're looking for and more in Dior's Diorshow Waterproof Mascara. It lengthens, thickens, curves and everything else you'd want your mascara to do all while maintaining its waterproof abilities and lasting as long as you'd like.
In addition to being waterproof, you need a mascara that has some staying power for your wedding day. That's what Chanel's Inimitable is known for. Its unique brush lengthens, curls, adds volume and carefully separates each and every lash so you don't have to worry about flaking or clumping. It is also designed to withstand everything from an intense sweat session to stormy weather.
Lancôme is known for cranking out some of the most unprecedented eye makeup formulas around, so it's no surprise that they make one of the best waterproof mascaras. The unique, swan-neck wand allows for full access to each and every corner and crevice and the glossy, quick-drying formula stays on far longer than you'll intend to wear it. It also contains a pleasant rose-cell extract that keeps lashes hydrated and supple.
Don't let the petite brush on this mascara fool you—it might be small, but it's high and mighty. Its lightweight, smudge-proof formula is sweat - and humidity-resistant as well as ophthalmologist tested, making it ideal for even the most sensitive of eyes. Though it's long-wearing and promises to last up to 16 hours, its formula is easily washable, so you won't have to worry about scrubbing it off during your first kiss as a married couple.