Your Wedding Makeup & Hair Trial: What to Expect
A wedding makeup trial and wedding hair trial are both must-dos before your big day. Here's how to make the most of these important planning steps.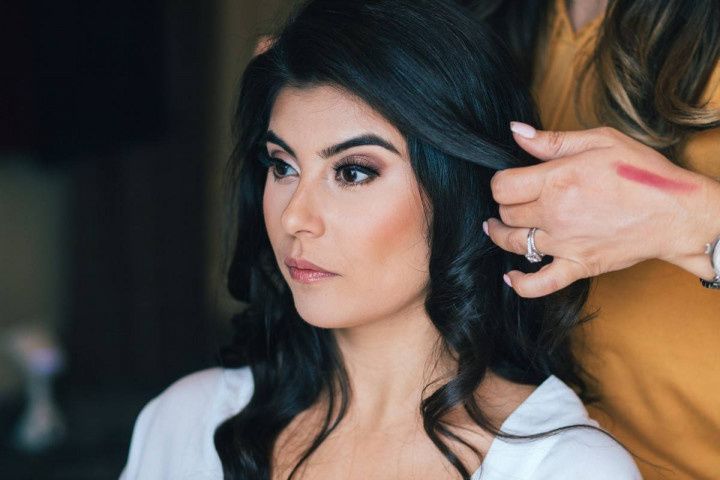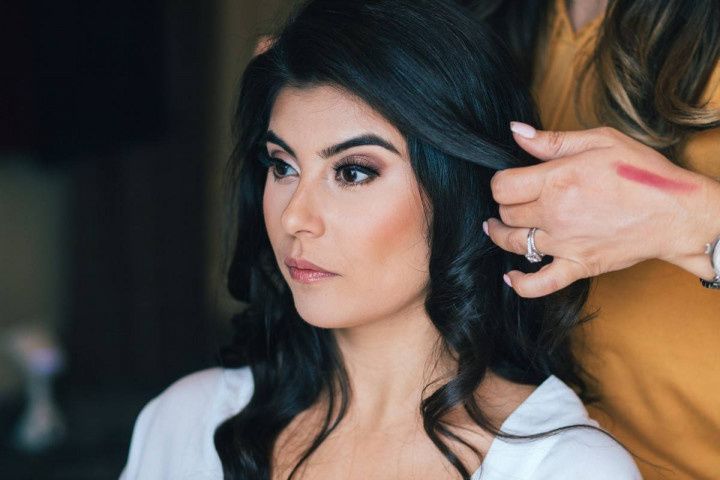 No matter who you are—and how non-bridezilla you pride yourself on being—I'm willing to bet you'll be taking your bridal look pretty seriously. That said, you wouldn't buy a dress and only try it on for the first time the morning of your wedding, would you? Thought not! So why would you ever try your bridal hair and makeup on for the first time the morning of your wedding? That's why the wedding makeup trial and wedding hair trial exist—to help you lock in your look and give you peace of mind that there will be no surprises come crunch time.
Here's everything you need to know about your wedding makeup trial and wedding hair trial.
Choose your pros wisely.
Usually the hair and makeup trials for your wedding take place pretty close to your big day—within a couple months at most. This means you're not trying out your stylists at this point—you're way past that! Long before your trial, you need to be shopping around for beauty pros, which brides typically do by browsing their portfolios and social media accounts, checking their online reviews, and comparing the stylists' overall aesthetics. Choosing a great stylist is the most essential step to a successful trial and, naturally, a wedding look you'll love! Once you've picked your stylist, feel free to buddy up with them before your trial—send mood boards, like their social posts, or just say hi! Colleen Griffin of Aphrodite Salon in Portland, Maine says with her best brides, she's communicated for a year or more before the wedding—then at the wedding makeup trial and/or hair trial, "It's like seeing an old friend!"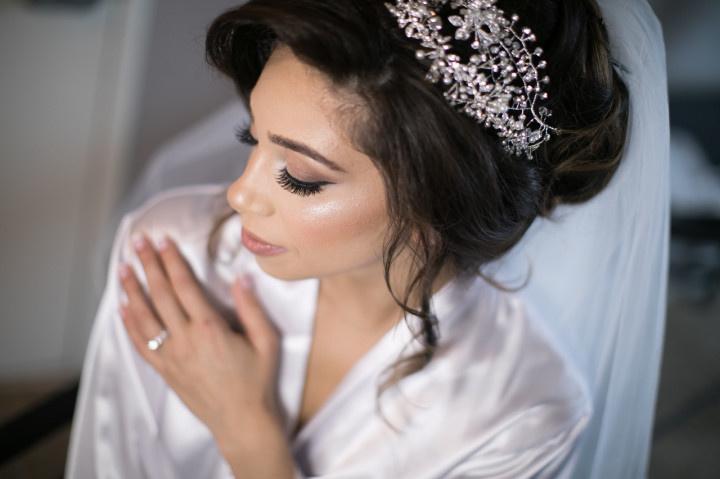 Figure out what you want.
Yes, your wedding hair trial and wedding makeup trial are your stylists' time to show their stuff, but the appointment (and wedding!) is truly about you. Unless you literally have no idea or care about what you want and trust your stylist to whip up something amazing (and trust you'll love whatever they do), you should and downright better show up with one or a few ideas of what you want to do with your hair and makeup. There are infinite beautiful wedding hair and makeup pins on Pinterest, and honestly, it's pretty hard for a talented stylist to make you look bad, but narrowing down your inspiration to a few key looks that you love will yield the best result. Would you simply rather your stylist recreate something for you that you've been swooning over from her portfolio? No problem—just ask! Just show up with some clear idea of what you want, and some pins or photos to back it up.
And figure out what you don't want.
Colleen says: "Bring photos of things you love, but, more importantly, things you hate! That way we, as stylists, can get a better sense of your look for the day." It totally makes sense—maybe you love zillions of looks on Pinterest, but I bet there are a few bridal looks you absolutely despise. Sharing those could help define your look even better than sharing a mood board full of stuff you like. So feel free to collect those and bring them in with you to your trial—you'll probably get a good laugh, and you'll ensure you steer clear of whatever it is that's so not you on the day that's supposed to be all about you!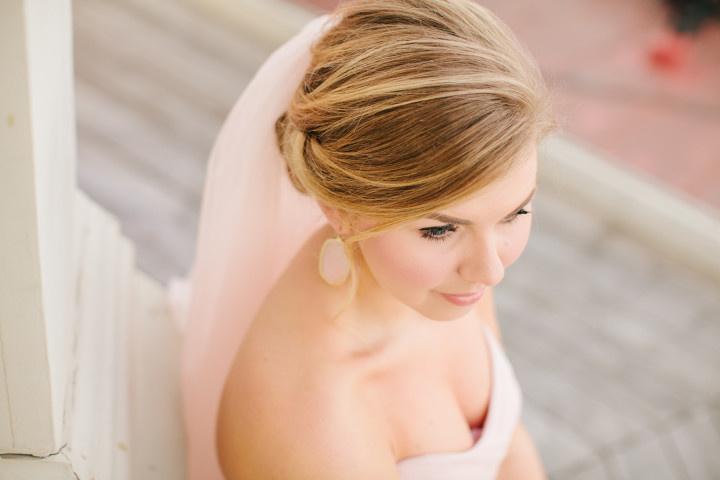 Have the rest of your look planned, and share pics.
By the time you go to your wedding hair trial and wedding makeup trial, your big day outfit and accessories plan should be set in stone. If it isn't yet, postpone your trial! This is because your bridal hair and makeup should perfectly complement your dress, and your accessories should perfectly complement everything else—not to mention, stylists work with accessories and dress lines as tools of their trade!

"I also always encourage my brides to bring in photos of their dress," says Colleen. "What if the back of your dress is supremely stunning? We may have a hairstyle suggestion that works best for it." Or if you plan on wearing a veil, your stylist will want design a look that incorporates it perfectly. Thinking of clip-in extensions? Have them colored and cut to the correct length at a separate appointment, before your wedding hair trial, so the latter appointment can be all about the wedding hair. Or if you're set on wearing a piece of heirloom jewelry, your makeup artist will want to select colors and finishes that complement it, rather than overdoing the sparkle. The bottom line? All of the components of your wedding look should work together cohesively, so everything should be on the table at your wedding makeup trial and hair trial.
Come as you are.
"One obvious thing is to not make drastic hair changes before your wedding hair trial," urges Colleen. "Don't stress yourself out by getting a major cut or color change." Your hair should be wedding-ready when you go to your hair trial, and it should be a length and cut that you like and are used to. You certainly don't want to go into your dry-run with a brand-new chin-length bob you hate and hope your stylist can magically add inches! The same goes for makeup and skincare—definitely don't schedule a tanning session right before your makeup trial, or get any skin-altering facial treatments. You'll want as neutral a canvas as possible for your hair and makeup gurus to work their magic. Additionally, it's important that you share with your stylist all the ins and outs of your hair—you know it best, especially when it comes to traits like how well it holds curl and whether it looks best up or down. Be real with your stylist (and yourself) and the real you will shine through on your wedding day!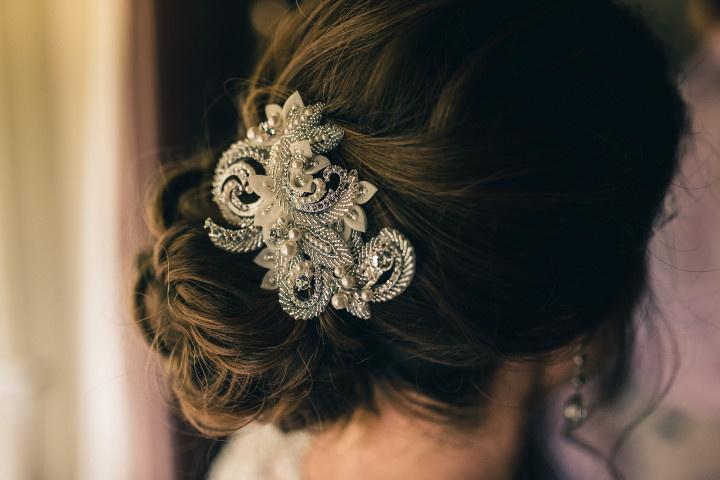 Don't be afraid to get what you want.
Once your stylist has finished your look, whether it's your hairstyle or makeup, don't hesitate to speak up if it's not what you were hoping for, or if you want changes made. The wedding makeup trial and hair trial is all about you (it bears repeating!) and your stylist won't be offended if you ask for some modifications—in fact, they'll be expecting that! Remember, the goal of this appointment is to lock in your wedding day look exactly as you want it, so you can cruise into your wedding morning feeling confident and ready—without any worries or misgivings about how your final look will turn out. The closer you get to perfection during the hair and makeup trials for your wedding, the better! How do you know you've got the perfect finished product for you? Wait for the right combination of feels, says Colleen: "I hope that my brides get a sense of accomplishment from their hair trial. When they leave feeling relieved, excited and fulfilled I always know it was a success!"
Have fun!
Wedding planning can get super stressful, especially as you speed closer to your big day. Your wedding hair trial and wedding makeup trial are important, but should also be a time to kick back, relax, and get pampered! Go in with a positive attitude, bring a pal or your mom if you want to, and let yourself have a good time while you get beautified. Trust your inspiration, your beauty squad and your natural babeliness and you'll leave nothing but happy! It's a process that hasn't failed Colleen yet: "Seriously," she gushes, "Dreams come true during this process!"