How to Remove Your Wedding Makeup After the Big Day
End your wedding day with a face as clean as when the day began by planning how to remove your makeup in advance.
We have included third party products to help you navigate and enjoy life's biggest moments. Purchases made through links on this page may earn us a commission.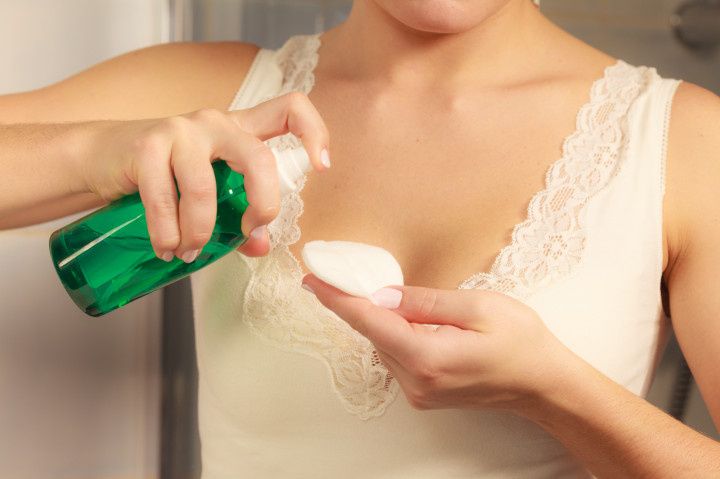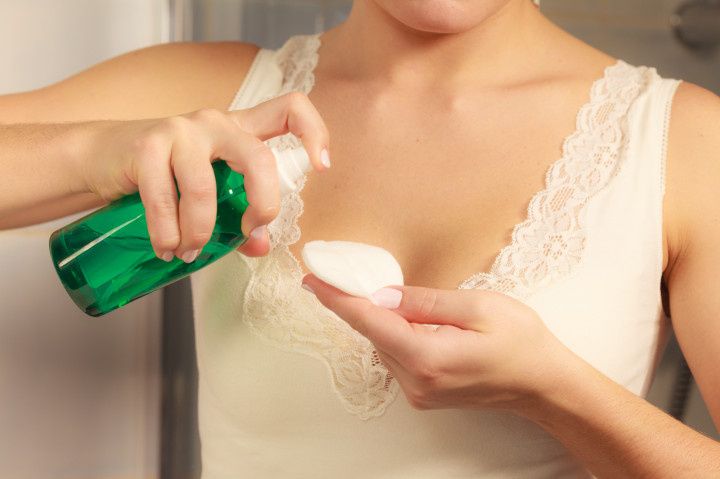 Whether it's your wedding night or just another evening, the advice is the same: Take your makeup off before you go to bed! But figuring out how to remove makeup on your wedding night is a lot more involved than taking off the tinted moisturizer and mascara you put on before heading to work in the morning. From false eyelashes to airbrush foundation, chances are your face is layered with products and powders - and it's all got to come off!
No one knows more about how to remove makeup than the pros who put it on, so these makeup artists are sharing their favorite tips for getting back to a clean slate on your wedding night.
How to remove false eyelashes
"When it comes to how to remove makeup, especially false eyelashes—resist the urge to just pull these off!" says Hannah Metz of Hannah Elisabeth Beauty in Beverly Hills, California. "Use a gentle makeup remover or a washcloth with warm water to loosen the glue first, then pull carefully to remove the lashes." Another great way to get those lashes off (without damaging your natural ones?) "We suggest a bit of oil, such as coconut or olive oil, to loosen the glue," says Nancy Rice of Nancy Rice Artistry in South Lake Tahoe, California. Before you've even put the lashes on, pick a product that will be easier to remove at the end of the night. "We recommend using Duo Glue, which has long-lasting power but isn't harsh to remove," says Tracy Ahern of Ahern Beauty in Long Island, New York.
How to remove lip stain
The beauty of a lip stain is its long-lasting wear, but that perfect pink pout may not pair so well with your wedding-night pajamas! "I recommend an oil-based makeup remover for stubborn stains. It will break down the ingredients much more effectively than water, and you won't have to scrub so hard!" says Metz. "Follow up with a gentle cleanser, moisturizer, and a rich lip balm - a day of wearing a stain can sometimes cause chapped lips." For a stain that sticks a little too well, Rice suggests adding a lip scrub to your routine, between the oil-based remover and the moisturizing balm. Want a natural solution? Turn to coconut oil! "It truly strips it all off and leaves the skin so clean, as well as hydrated," says Brittany Renee of Elite Makeup Designs in Beverly Hills, California. "Use a cotton pad to gently wipe away the stain, then grab a clean pad to remove the excess."
How to remove waterproof eye makeup
"Remember that the skin around your eyes is delicate and sensitive," says Metz. "When it comes to how to remove waterproof makeup, be gentle and use a melt-off cleanser, which will break down waterproof products, followed by a normal cleanser to remove any remaining residue." Metz loves the Slaai Makeup Melting Cleanser from Drunk Elephant as a gentle yet effective option. Advises Ahern, "Have patience and be gentle! Take your time removing eye makeup, and follow up with an eye cream once it's all off."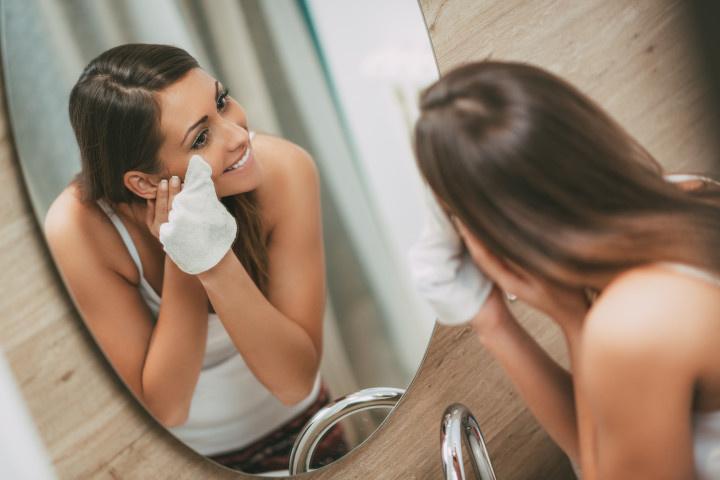 How to remove airbrush foundation
"Face makeup is typically easier to remove than eye makeup, but airbrush products are designed for longevity and require a little extra attention," says Metz. Again, she recommends a makeup remover or melt-off cleanser before using your normal cleanser, just to make sure you get every stubborn bit. "After, cleanse and exfoliate to remove all dead skin cells and remnants of makeup, then apply an overnight hydrating mask or a night cream to keep your skin moisturized." Looking for something a little more natural? "I always recommend jojoba oil as a first step in makeup removal, for both regular and waterproof makeup," says Rice. Use a cotton ball or pad to apply the oil and wipe away makeup, then follow with a cleanser to remove the residue. And coconut oil works here too! Renee tells her clients to warm a bit of oil in their hands, massage it over their face, and then wipe off with a soft, dry wash cloth. "It also makes a great moisturizer once all the makeup has been removed!" she says.
Include the right products in your wedding makeup bag.
Pack at least two makeup removers - one for your face and one for your eyes. "Clinique Take the Day Off Cleansing Balm and Garnier's SkinActive Micellar Cleansing Water will do the job for both eyes and face, but if you have space in your bag it's best to pack an eye-specific makeup remover to protect that sensitive skin," says Ahern. If you've spotted those makeup remover cloths all over social media, Renee has one piece of advice to share: "They work great for non-waterproof makeup, but on your wedding day you'll probably be wearing waterproof products - in which case those cloths do not work!"
Don't forget your regular skincare routine.
"I love using a rose water spray after removing makeup, and then moisturizing with your favorite night cream," says Rice. Adds Ahern, "Follow up with your full skincare routine. Cleanse, exfoliate, and apply a gentle toner before layering on hydrating moisturizer and eye cream." If you plan to shower before bed, remove your makeup, then let the steam from the shower open your pores for optimal cleansing. For an extra boost, apply an overnight hydrating mask (like Clinique's Moisture Surge Overnight Mask) to help your skin recover from all the makeup - and the alcohol!
And if you're too tired…
"Make sure to at least have makeup wipes in your bag! This way you can get a head-start on removing products, and do a more thorough cleanse in the morning," says Metz, who recommends MAC Makeup Wipes. "Apply a moisturizer and drink lots of water before you hit the sheets!" Drug store products are also incredibly effective, even for a quick swipe before you head to bed - Ahern loves Garnier's Micellar Cleansing Water. But avoid baby wipes - they may be soft on some of your skin, but they can be harsh on your face and sensitive eye area.
Disclosure: This post contains affiliate links, some of which may be sponsored by paying vendors.