How to Select Your Wedding Hairstyle
Make the process a bit less hair-raising with the help of these simple tips.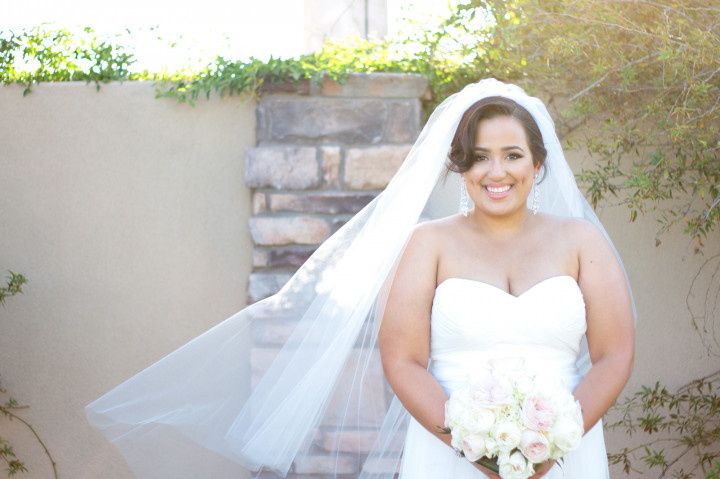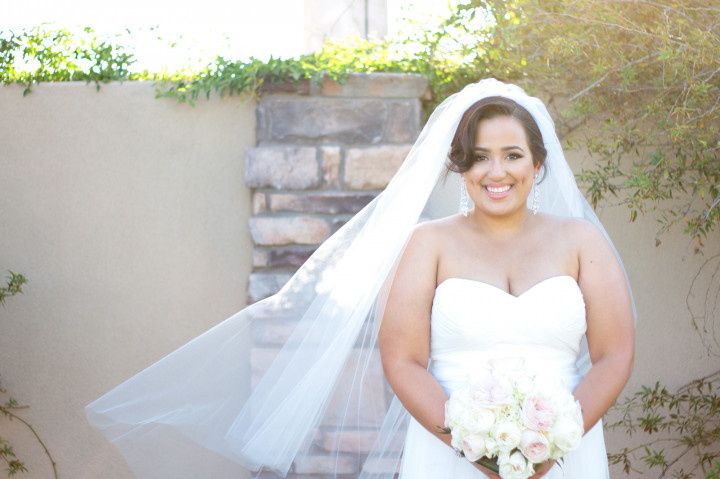 Photo: Suzy Goodrick Photography
Whether you opt for romantic waves or an elegant updo, your wedding hairstyle sets the tone for your bridal beauty look. There's certainly no shortage of 'dos to choose from, and navigating the world of wedding hairstyles is enough to make your head spin, but it doesn't have to.


Make the wedding hairstyle selection process a bit less hair-raising with the help of these simple tips.

Consider your dress
Take the neckline of your wedding dress into consideration when deciding what way to wear your hair. If your dress exposes a bit more skin, you might like to show off your soft side with flowing waves. Rocking a fully covered neckline with lots of detail? Consider wearing your hair up so the embellishment gets its moment in the sun.

Get inspired
Browse wedding sites, photo galleries, real weddings, and, of course, Pinterest, to get ideas on the types of hairstyles you like best. You might even spot a celebrity in a red carpet photo or on Instagram with a hairdo you want to steal for your big day. Be sure to save all of the photos you find so you can show your hairstylist later on.

There are many hairstyle apps that allow you to "try on" different looks right from your phone, no hairstyling expertise required. They're pretty addictive, so don't be surprised if you spend a few hours "researching" your gorgeous options!

Schedule a hair trial
Sure, you may think a bouffant would look très elegant, but have you ever actually worn your hair that way? And are you sure you want to wear an over-the-top hair accessory? Scheduling a trial with your hairstylist can help you both work out the kinks before the big day and help you move closer towards a decision if you're truly stumped for ideas. Don't forget to bring along one of your bridesmaids for a second opinion!

Be realistic
If you've always dreamed of wearing your hair in a regal updo at your wedding but know your locks won't be nearly long enough to make it work in time, be realistic about your options. On a similar note, if you know you hate having your hair in your face but can't help but be seduced by sweet flowing styles, ask your hairstylist for some in between options that won't get on your nerves the whole night.

Consider the weather
Nothing's worse than inclement weather wreaking havoc on your perfectly coiffed locks, so if you're nervous about Mother Nature raining on your parade, plan on a style that will hold up against different types of elements. Planning a summer wedding? Avoid styles that are prone to frizz. Getting hitched in a rainy region? A sleek updo could be your best option. After all, your hair is the last thing you want to be stressed about on your wedding day!

Don't forget the accessories!
Planning on accenting your style with a sparkly accessory or a traditional veil? Make sure you consider that when deciding how to wear your locks. Certain accessories and veils look better with updos or other styles, so it's smart to do your research before committing to anything.