You've found the perfect outfit, and next up is a hairstyle that pulls your whole look together. And even once you find the perfect hairstyle, which hair accessories should you wear to amp up your look? Ranging from cathedral veils for the classic bride, greenery crowns for a more bohemian feel, and sparkly crystal headpieces for a glam wedding, we've pulled together this year's top hair accessories that will be sure to complement any style.
Add a little something extra to your wedding-day look with these trending hair accessories.
'90s-Style Barrettes
We've seen some '90s styles making a comeback in weddings, and barrettes are the perfect way to include one of those nostalgic trends. Simple and sleek, these barrettes provide a touch of bling without going overboard. We've especially seen these in slicked-back 'dos, with a stack of barrettes on one side.
Bows
Wedding dresses featuring bows were all over the 2019 runways, but we're seeing bows as a hair accessory, as well. For the bride that wants a more playful and romantic feel, these bows are the perfect accessory. Depending on the style of your wedding, you can opt for a black bow for a modern feel, or a white or blush pink bow that exudes romance.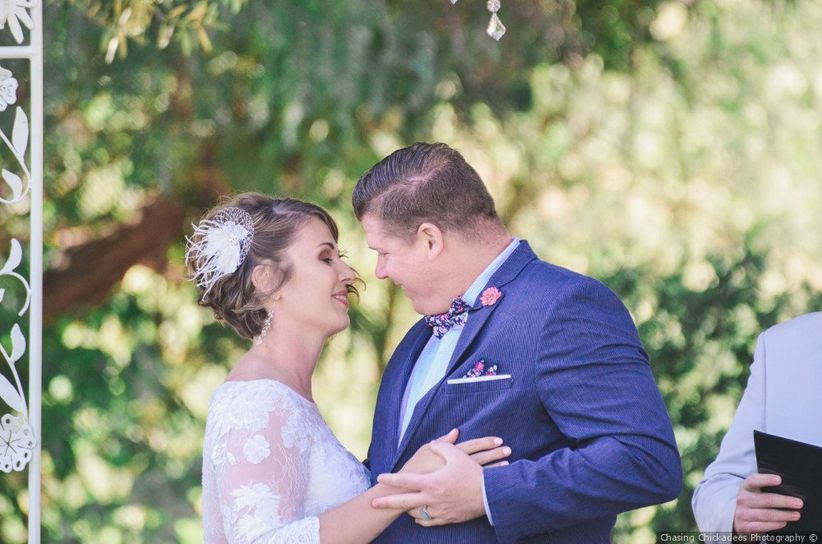 Feathers
For more of a whimsical vibe, consider incorporating feathers into your look. This statement accessory would be great to pair with a more simple dress, to avoid wearing too many bold textures. Feathers can be incorporated into a veil, or attached on a clip as a statement piece.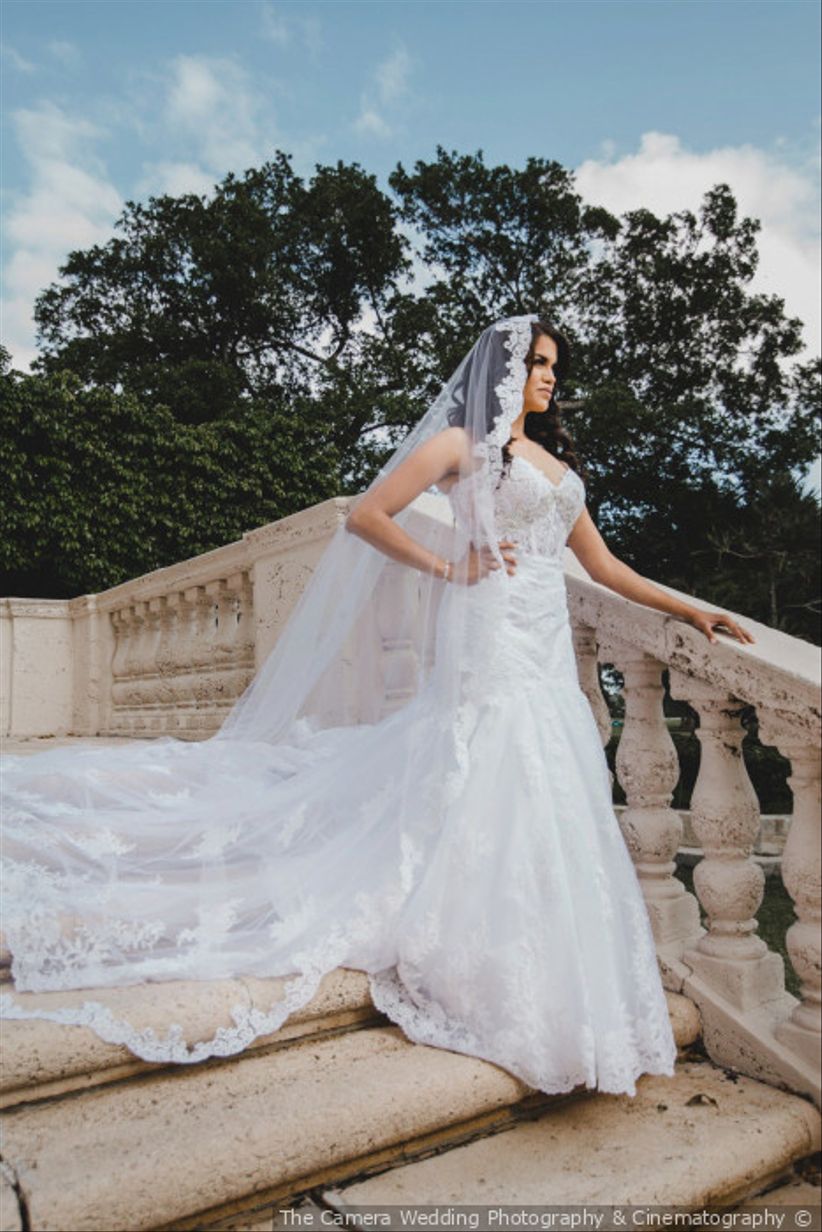 Cathedral Veils
These long, elegant veils give us major wedding inspo—think Meghan Markle's and Priyanka Chopra's very long veils. Veils are a timeless look that proves to be popular year after year. A cathedral veil paired with your dream dress will be sure to turn heads throughout your special day.

Gold Accents
These subtle, yet statement-making pieces are just the right amount of bling to add to your hairstyle. Depending on your style, you can add gold floral clips for a whimsical, romantic feel, or gold barrettes that are perfect for a simpler look. These are the perfect alternative for those who want some sparkle, but in a bit more toned-down way.
Greenery
We've seen flower crowns on brides for years, but now we're seeing a subtler boho vibe, with touches of greenery mixed within a bride's hairstyle. Perfect for an outdoor wedding, these hints of greenery achieve a natural, bohemian look. They can be incorporated into updos, half-up 'dos, or long, flowing hairstyles.
Forehead Tiaras
Forehead tiaras are all things glamorous and elegant, and are sure to add some sparkle to your wedding day look. When selecting a forehead tiara, look for designs that fit your overall vibe, whether that be a simple, thin chain or more of a bold, statement piece. You should also keep in mind the other jewelry you're wearing, as you don't want to go too overboard with the bling.