How to Keep Your Summer Wedding Hair Looking Amazing
Be sure to bookmark these 9 expert tips before you head to the salon for your summer wedding hairstyle!
We have included third party products to help you navigate and enjoy life's biggest moments. Purchases made through links on this page may earn us a commission.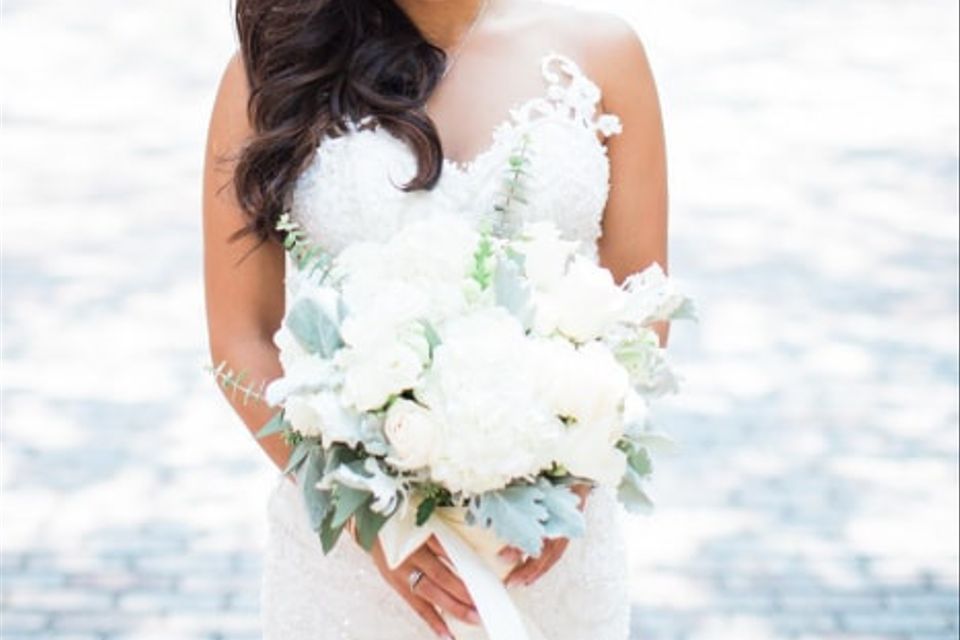 Sweat just may be a great hairstyle's worst enemy, but it doesn't have to be! If you're tying the knot outdoors, there are steps you can take and choices you can make that will help your summer wedding hair last, even as the temperatures begin to rise.
From perfect preparation to that much-needed final spritz of hairspray, these are the tips that will keep your summer wedding hair looking gorgeous all day.
Start with clean hair.
ldquo;In my experience, second- or third-day hair does not hold better than clean hair," says Jennifer Adams, owner of Formal Faces in Atlanta, Georgia. "It's going to be heavier, darker, oilier, and even smelly - not things you want on your wedding day!" In fact, oily hair can get weighed down and pull curls and pins out instead of helping them stay put. Instead, she says to begin with fresh, clean hair and then to use products to add grip and texture.
Let your stylist add texture.
"Everyone's hair looks and feels different, especially by the second day," says Bree Rubin of Bree Rubin Hair + Makeup in Lahaina, Hawaii. "I prefer to start with fresh, clean hair so I can use product to add the right amount of grit and texture. This is crucial to getting your hairstyle to last through the photos, the ceremony, and the party!"
Prep your hair properly.
"Ouai's Texturizing Hair Spray is my favorite way to prep the root and give summer wedding hair a bit of grit," says says Lindsay Matthews of Lulu Lush in Kauai, Hawaii. "I also use a heat protect and humidity-proof working spray as I heat-style hair, which really helps lock in the curl." If your hair doesn't hold a curl well, ask the stylist to pin the curls as they go, then to take them down at the very end for maximum setting.
Go retro with mousse.
The thought of mousse may take you straight to the '80s, but it is actually incredibly useful when used correctly. "I always begin by blow-drying mousse at the base of the hair to create texture and hold," says Bree. "I love the Matrix Style Link Volume Builder Volume Mousse, which doesn't leave any residue and creates the perfect amount of volume and hold."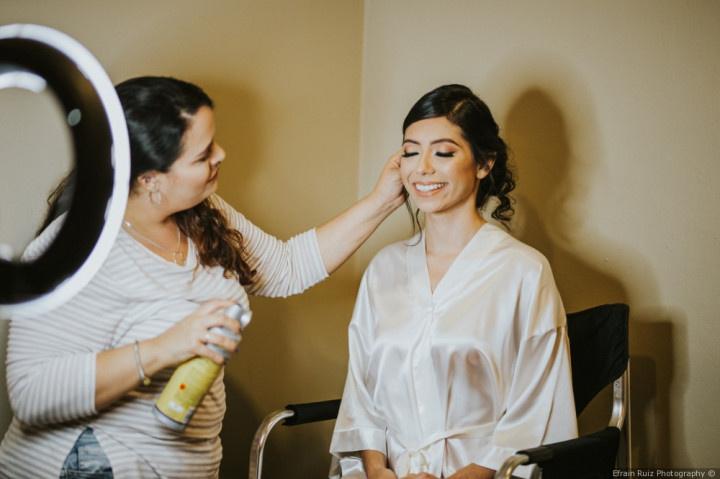 Embrace dry shampoo.
"Dry shampoo is for more than just refreshing second-day hair," says Rodney Pinion of Andre Chreky, The Salon Spa in Washington, DC. "It's also a great way to add grit to clean hair. My personal favorite is Moroccan Oil Dry Shampoo, which comes in two shades and uses rice starch to absorb excess oil and product build-up." Adds Randi Rogers of Ahimsa Artistry in Fort Worth, Texas, "Batiste Dry Shampoo is also a great option - and the variety of scents are really lovely!"
Work with your hair.
"Consider your hair's natural texture when choosing a style," says Lindsay. "By working with your hair instead of asking it to do something it's not used to doing, you'll wind up with longer-lasting results."
Keep curls tight.
"In Hawaii, we're battling humidity as well as heat," says Bree. "The key to making sure your curls last all day is to curl them tight and to allow them to drop on their own instead of brushing them out. If you brush them out into waves too soon, your curls will be completely gone by the time you're done with photos!"
Opt for an updo...
"Having your hair away from your face and neck will keep you cool and help your style last," Jennifer explains. "If you're sweating, that water will affect your hairstyle, but in an updo, your curls are far away from the moisture. It's also going to last longer if it's windy!" Bree agrees: "With wind, sweat, and humidity, an updo is the way to go. You can still have a soft, romantic look through pieces around your face, even with everything pinned back!"
… or go side-swept.
If you really want your summer wedding hair down, choose side-swept curls that are pulled back on one side so you don't have a mass of curls on the back of your neck. "This will give you that 'down' look, but also provide more hold and control - which will help your curls last longer!" Bree says.
Disclosure: This post contains affiliate links, some of which may be sponsored by paying vendors.