The 9 Wedding Hair Trends We're Watching for 2022
These less-is-more hair trends put the emphasis on your wedding-day attire, not your 'do.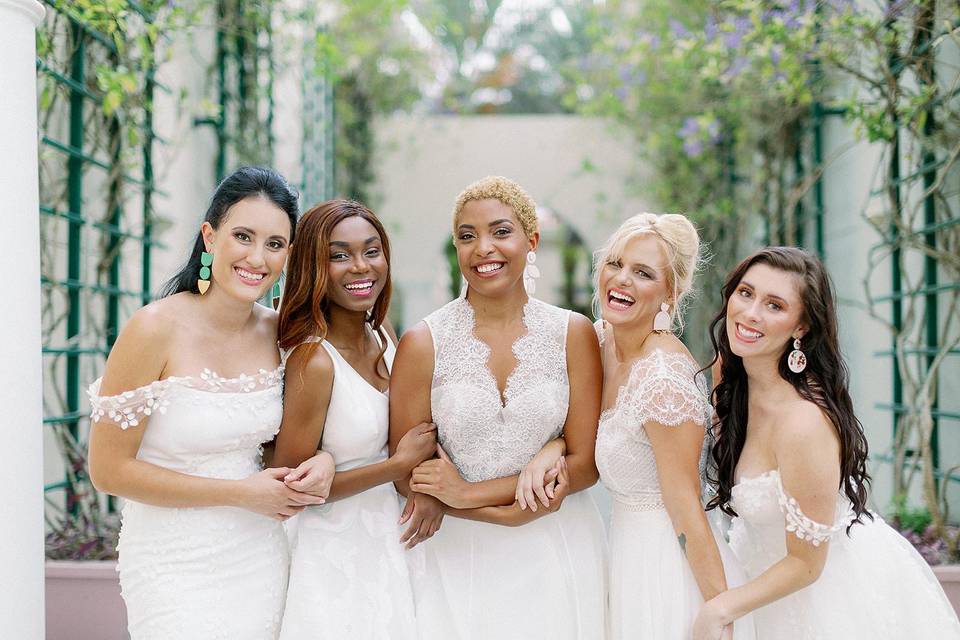 Just like wedding dress trends, wedding hairstyle trends come and go. And while choosing a wedding hairstyle that you're comfortable with is always more important than being "on trend," it doesn't hurt to take a look at the latest ideas while you're gathering inspiration. From New York Bridal Fashion Week to celebrity nuptials, we noticed all sorts of wedding hair trends 2022 brides should know, and we asked the pros which trends will be dominating the wedding aisles in the upcoming year. "These days, brides are simply happy to be getting married, to have a venue, and to not have their big day postponed and put on back burner anymore," explained Devin Toth of Salon SCK in New York, New York, which means, "there's been a stronger emphasis on wedding dresses than on bridal hairstyles lately" and that's being reflected in the 2022 bridal hair trends.
In a nutshell, the year 2022 is really bringing in the trend for the minimalist bride. "Whether it be a less structured effortless look or a sleek approach to an updo, the attention is not to be on the hair," explained Grace Aguado of Your Face By Grace in Miami, Florida. "The simplicity of the glam look creates less attention to be taken from the dress," and after so many brides had to wait to rock their gowns, they want all eyes on the dress. Here's what this means for 2022 wedding hairstyles, accessories, and cuts we expect to see a lot more of in the coming months—consider this your sneak peek!
Get a first look at the wedding hair trends 2022 brides won't want to miss.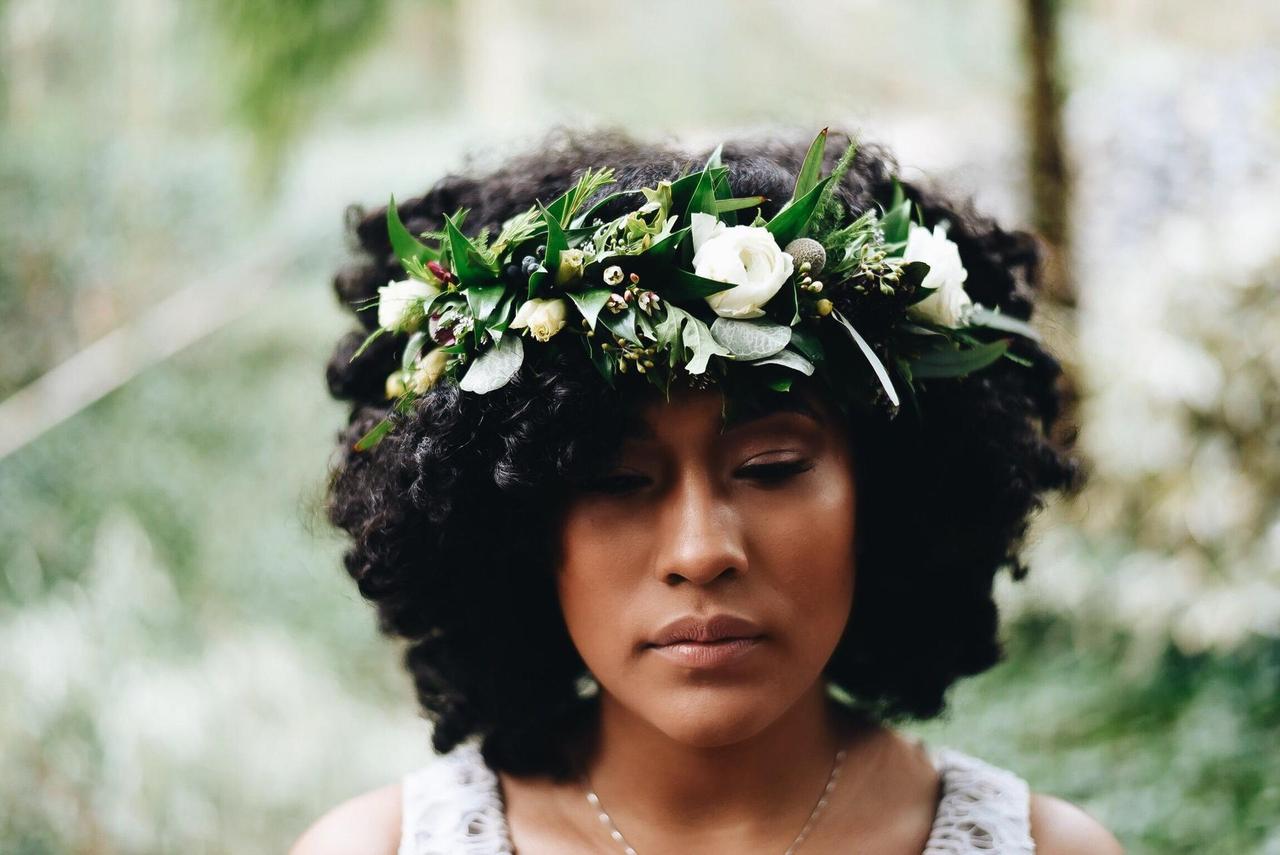 Staying Natural
Alexandria Gilleo of Bridal By Alexandria in Fishkill, New York, has seen that for their brides, especially with shorter hair, they've wanted textured, yet natural down styles. "Speaking of natural, you'll be seeing a lot more brides embracing their natural curls and texture this upcoming wedding season," she added. "I think overall people wore less makeup and styled their hair much less during the pandemic and we found clients really embracing their natural hair and natural beauty. It's been really fun to help enhance a natural look."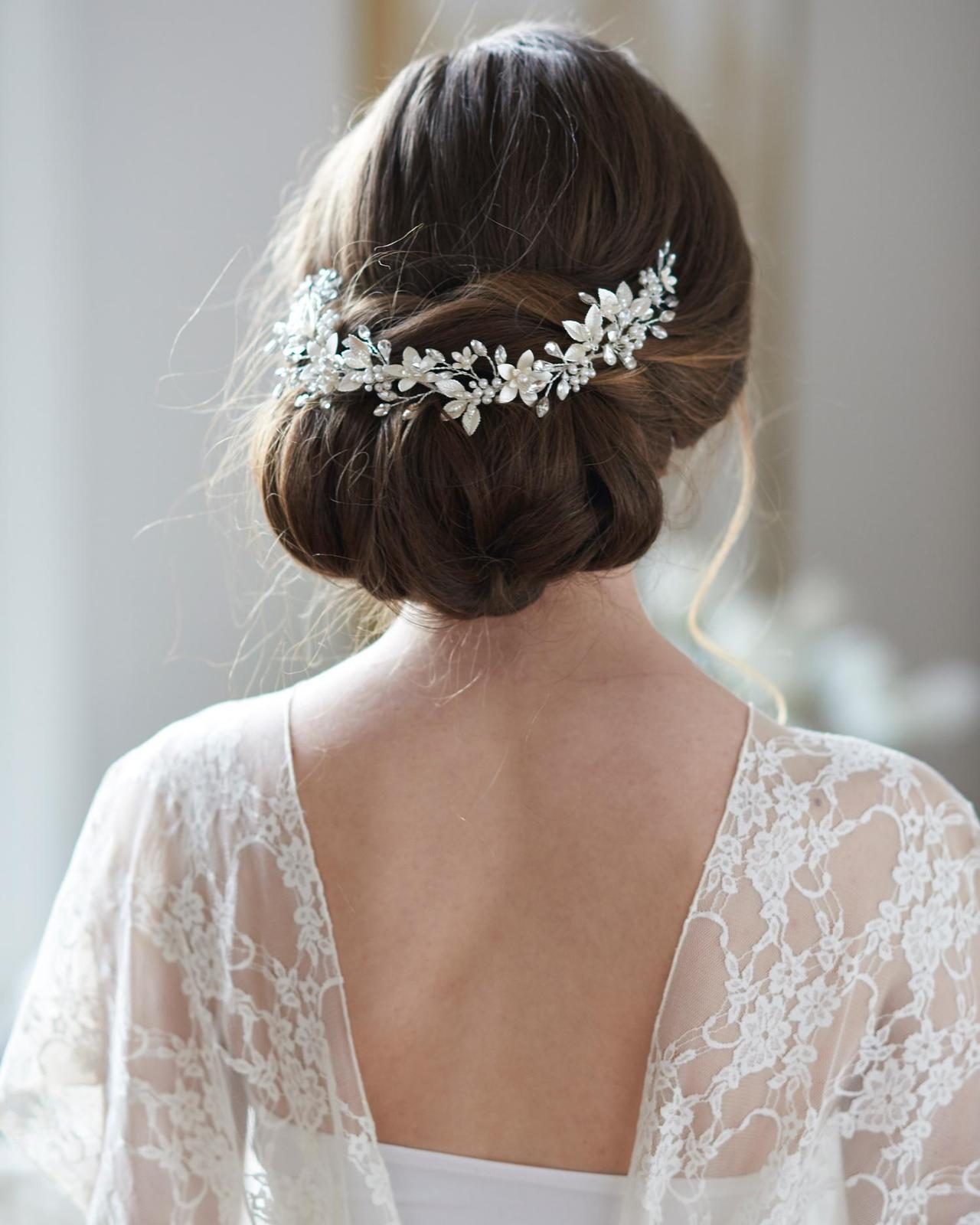 Ornate Hair Accessories
For the brides who are opting to go beyond the understated veil and incorporate statement hair accessories from headbands to clips into their bridal look, it's all about blingy and bold pieces in 2022. "We are seeing detailed and uniquely embellished veils and headbands," said Grace Aguado. "In recent past years, a lot of our brides did without veils or headbands but this year at trials we are seeing a major comeback. It's been fun to incorporate these pieces into a hairstyle."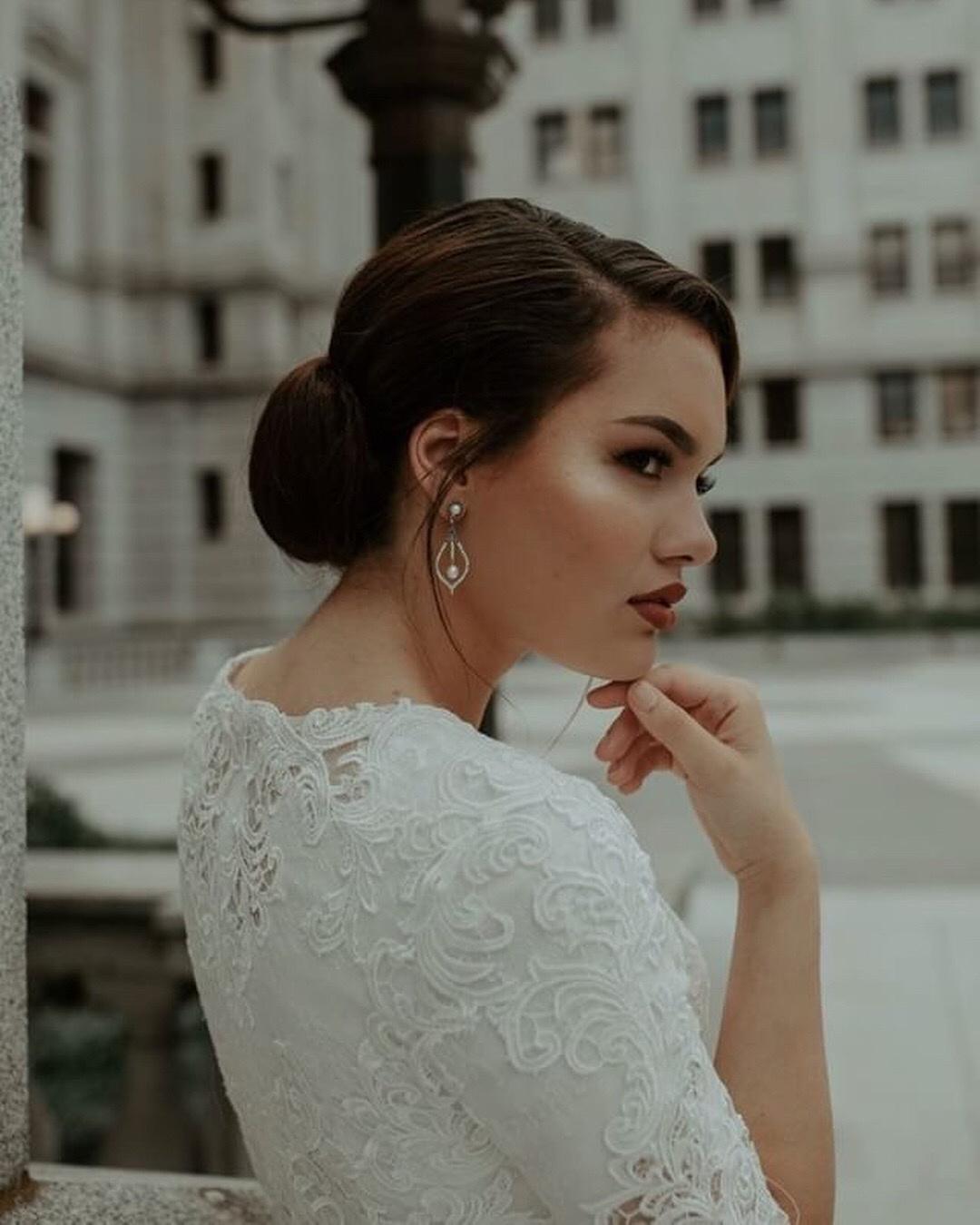 Loose-Meets-Textured Chignons and Updos
This trend is a twist on a classic look with tons of texture into a sleek bun, explained Jennifer Korab of Renaissance Salon in Middleton, New Jersey. "Many brides like their updos 'loose and airy'" but she said that for 2022, even what's considered "messy" for brides is still "very sleek and smooth while keeping a few pieces out around the face and hairline."
"This is great for lower maintenance brides who want to do without extensions," she added. And the same goes for brides who are choosing to go the ponytail route: they're still loving "the texted twists going back into the ponytails. This is a way some brides 'jazz it up' while keeping it simple and classic," she said.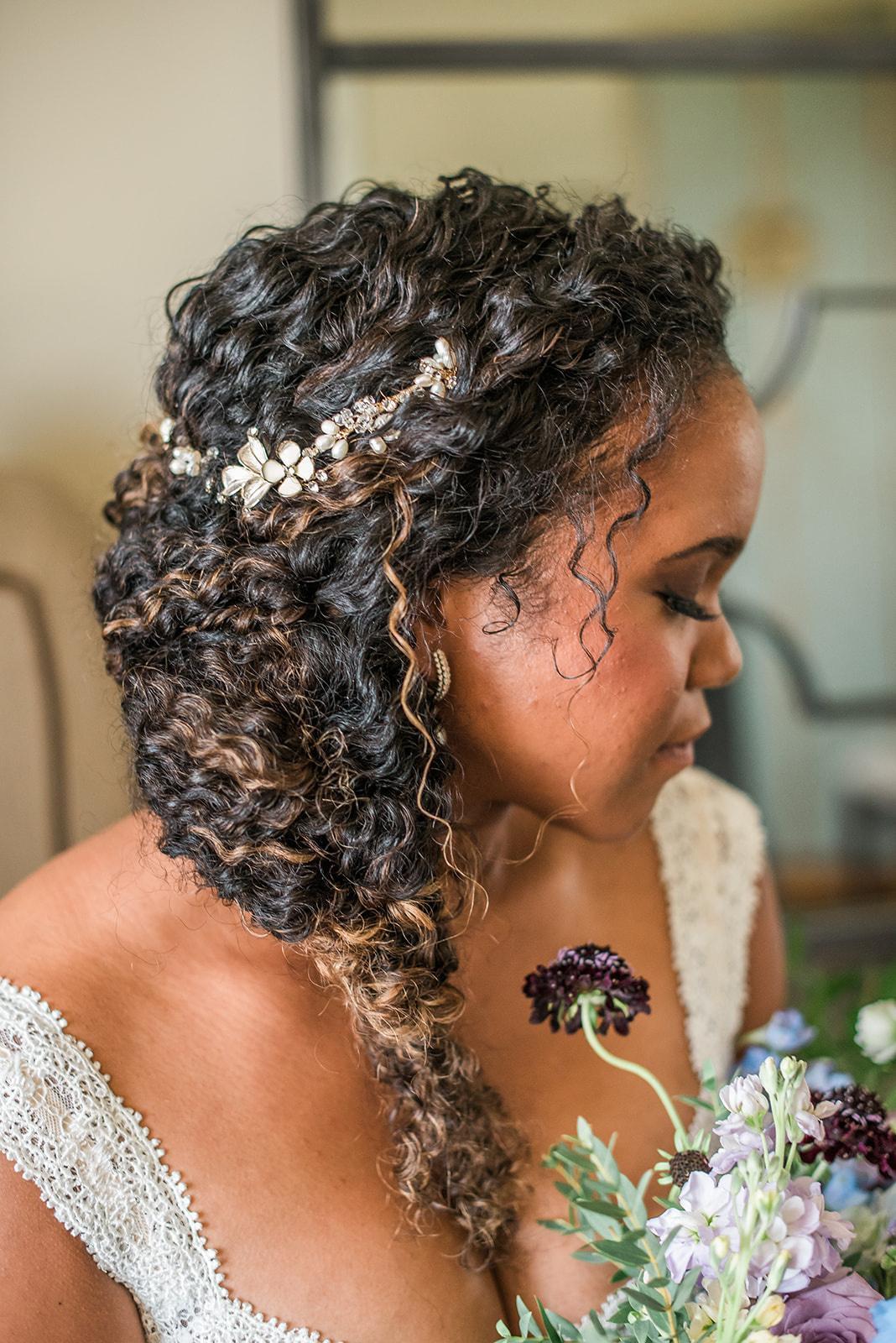 Everything Boho
Brides in 2022 will be leaning hard into the boho feel, according to Korab. For hairstyles, this translates into effortless down and half up looks that are "simplistic and airy" while channeling the bohemian laid-back vibe. This also means "more beach waves and twists as opposed to the uniform curls" that have less volume. For braids, she says the "boho braid" is making a comeback. "Instead of a braid into a bun, it's just a big boho braid with a simple hairpiece incorporated," she said. And more specifically, a three-strand braid or a loose fishtail braid is what's most popular.
She also noted that more brides are incorporating delicate boho flower hairpieces to spice up their effortless hairstyle. "Accessories are good for all hair types and lengths -- and small floral and dainty pieces are a must," she added.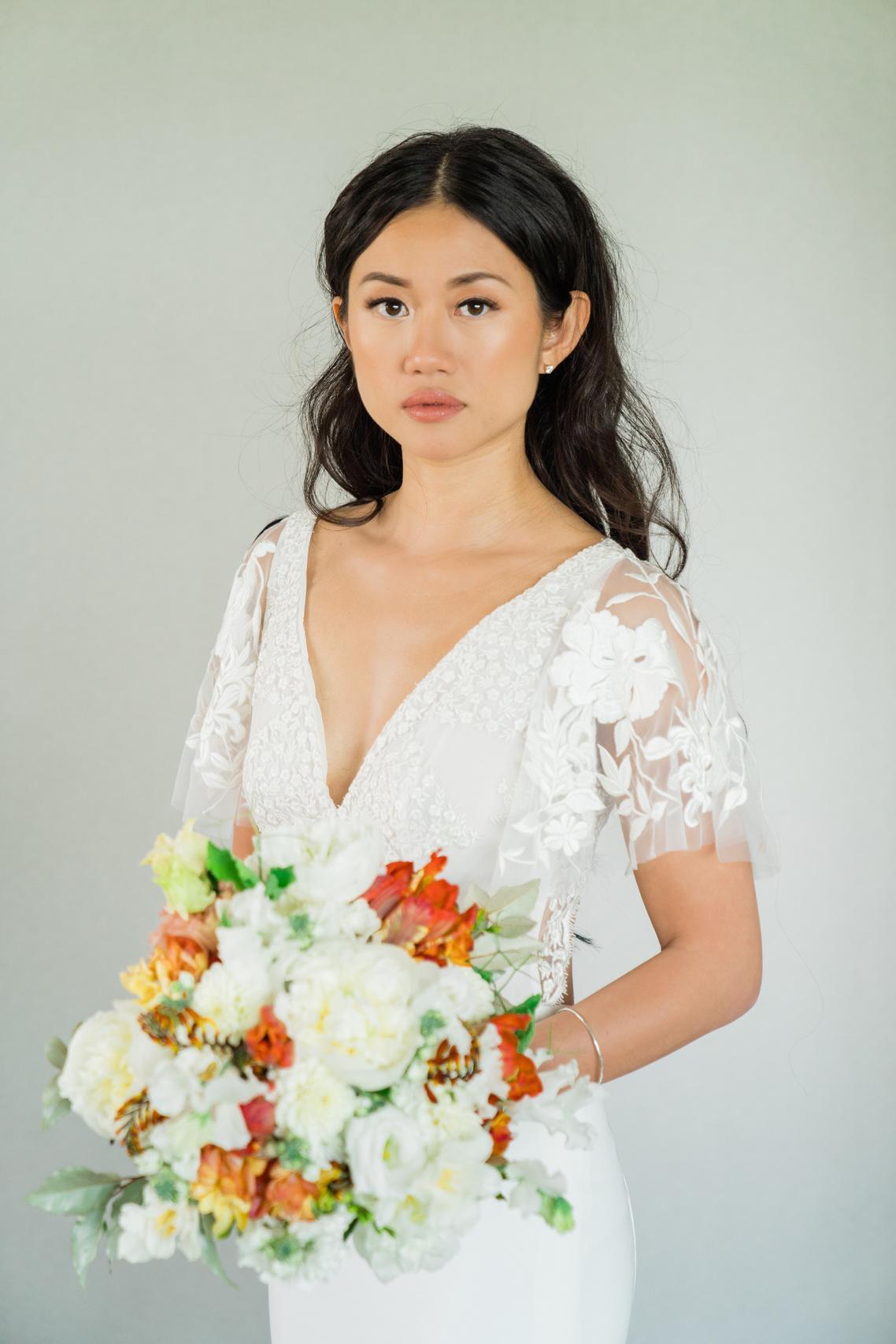 Symmetrical Center Part
Moving into 2022, more brides are getting their inspiration from red carpets instead of classic bridal styles, and this has them updating their preferred part. "In past years, many brides have always gone toward the timeless glam," explained Korab. But now, "more brides are going with a symmetrical look with the middle part." This part suits all face shapes, she noted, and gives a symmetrical illusion to all face shapes.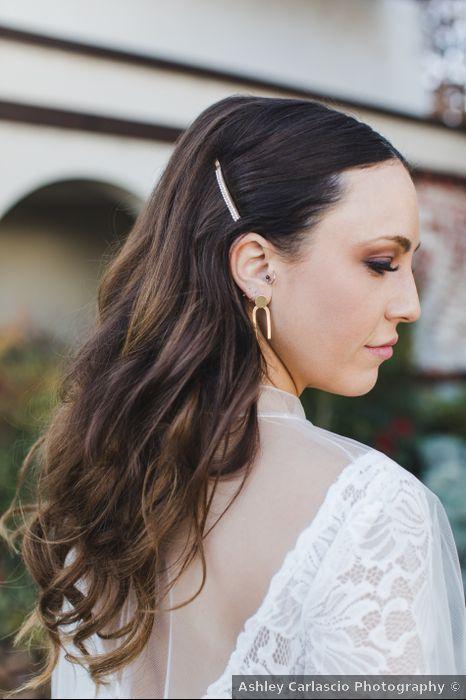 Lusciously Long and Down
Gilleo's team is also seeing a lot more down styles than updos for their brides. "What seems to be a big 2022 trend is a tousled bridal down style with a braid or twist intertwined in the style and a sleek, chic center part," she said. But to successfully achieve this hair look, she noted that the key is getting a good cut and typically, she recommends clip-in extensions. "It's best to wash and blow-dry your extensions before you use them for your wedding day," she added.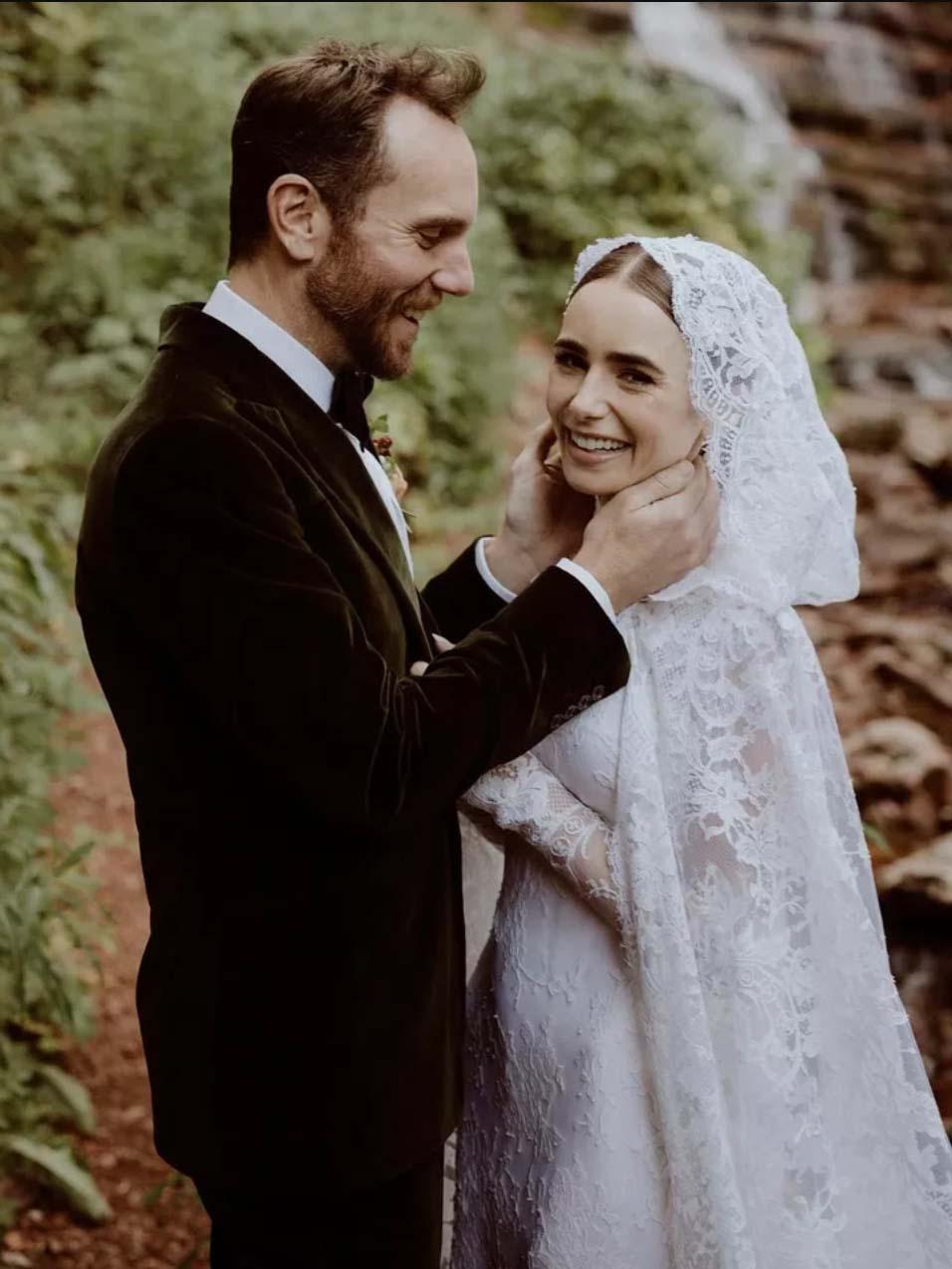 Understated to the Max
There's been a stronger emphasis on wedding dresses than on bridal hairstyles lately, according to Devin Toth of Salon SCK, which he thinks could be celebrity or media driven. "Meghan Markle's hair took less than 45 minutes to coif on the day of her wedding and Lily Collins's hair was just a clean center-part brushed into a low bun," he said. "When you look at the covers of bridal magazines, the dresses are what make the looks seem bridal -- not the hair. Usually the hair is kept soft and simple and often really natural."
Therefore, he's seeing a rise in understated updos that are all about simplicity. "There's a sweet spot on the updo spectrum between lavish prom vibes and gym ponytail vibes," he said. "Just ask your hairdresser to give you the best version of something simple or even the chill version of something complicated—and that's 2022 bridal hair in a nutshell."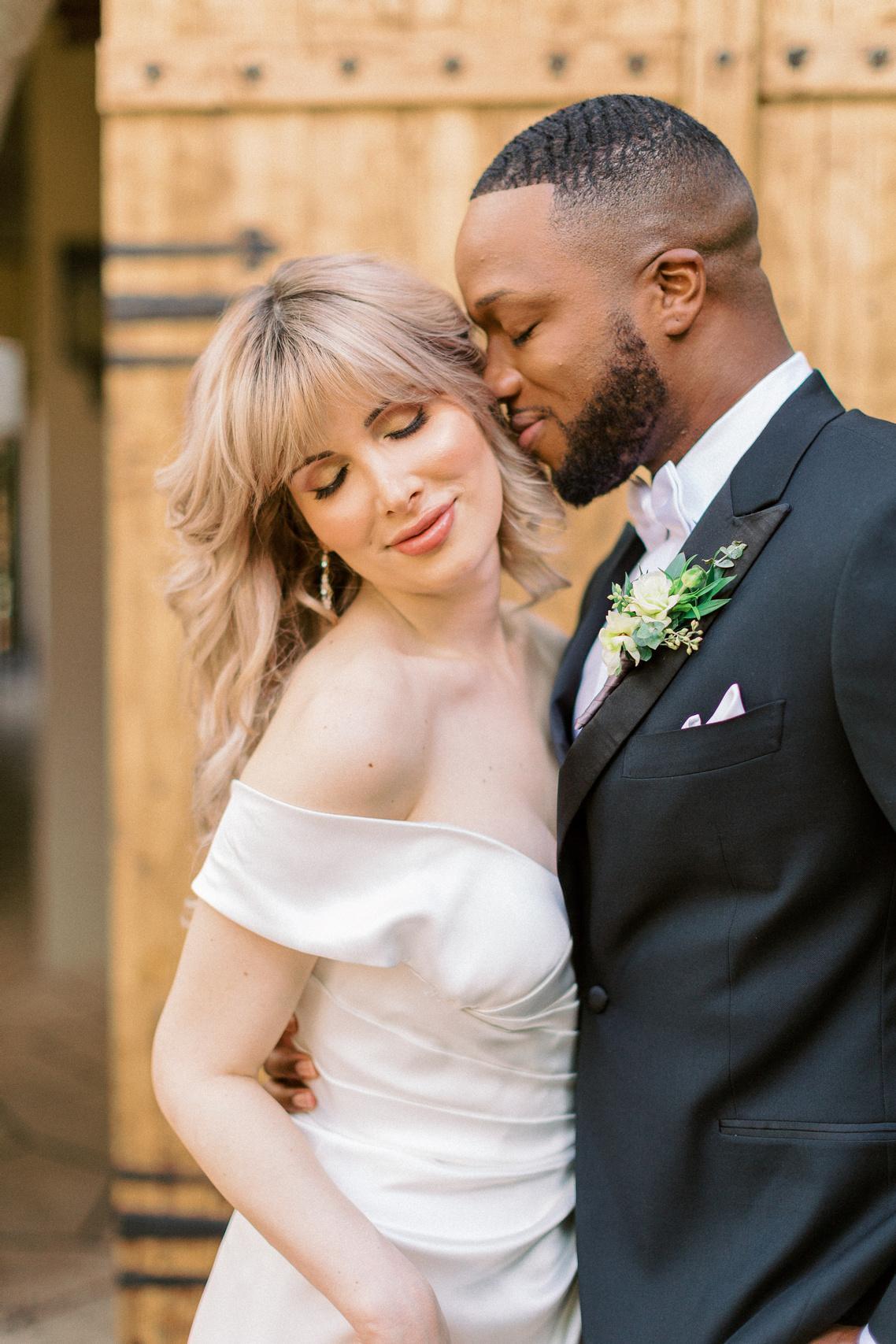 Bringing Back Bangs
After decades of brides being told to grow out their front layers so that they'll be easier to pull up and back into an updo, Toth is finally seeing that trend come to an end. "Hair off your face isn't the main goal of modern updos anymore," he said. "If anything, the concern or dilemma of many brides these days is figuring out a hairstyle that allows soft, uncontrived pieces of hair to rest naturally on or around their face."
That's the nonnegotiable goal for many of his brides now and from his point of view, they're completely well-founded. "With the curtain bang trend, women are a lot more comfortable with the idea of hair resting imperfectly on their face and it's easy to mold or tuck some away with hairspray or a pin," he said. "It often looks way better than forcing a loose, droopy section of hair to cascade downward from the face and then secured in the back of the style or behind the ear."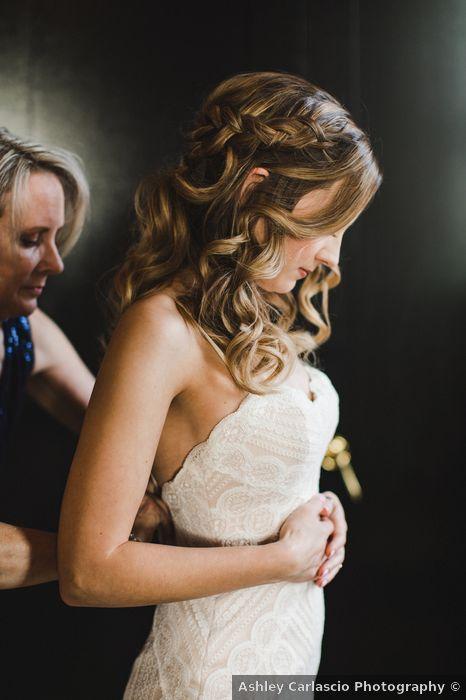 Natural Highlights
This isn't a new trend for 2022 per se, but is one that's holding strong for the upcoming year (and will always be a constant for bridal hair), according to Toth. "Natural highlights will always be a trend for bridal hair. I always say, without natural highlights, your hair will always appear as a silhouette in photos. A lot of the details will be lost. The highlights don't need to be extremely, just a shade or two lighter everywhere will do.