Our 10 Favorite Moments from the Royal Wedding
The 2018 royal wedding of Prince Harry and Meghan Markle was truly a stunning event. Here are the moments that took our breath away.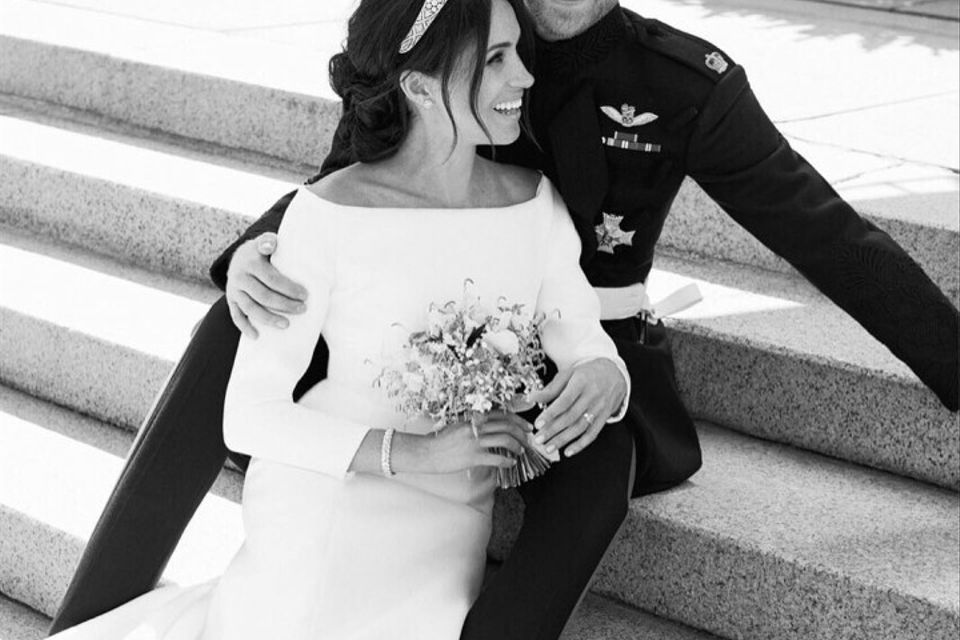 Millions of Americans woke up early on May 19, 2018 to watch the royal wedding of Prince Harry and Meghan Markle—and were likely not disappointed. The wedding was full of sweet and romantic moments, incredible style, and a mix of American and British traditions unlike anything we've seen before. From the majestic processional to the couple's grand exit (and adorable kiss!), we were glued to our screens, enjoying every minute of this couple's special day.
Here are our favorite moments from the royal wedding of Prince Harry and Meghan Markle.
The Arriving Guests
Though Harry and Meghan's wedding had a smaller guest list than Will and Kate's, quite a few American celebrities made the cut. From Oprah to George and Amal Clooney, Serena Williams to Priyanka Chopra, we were delighted to see so many stars in their British wedding finery (including fascinators!). The guests all seemed positively giddy to be in attendance, and watching American celebs mixing it up with the British upper crust at the royal wedding was pretty exciting to see.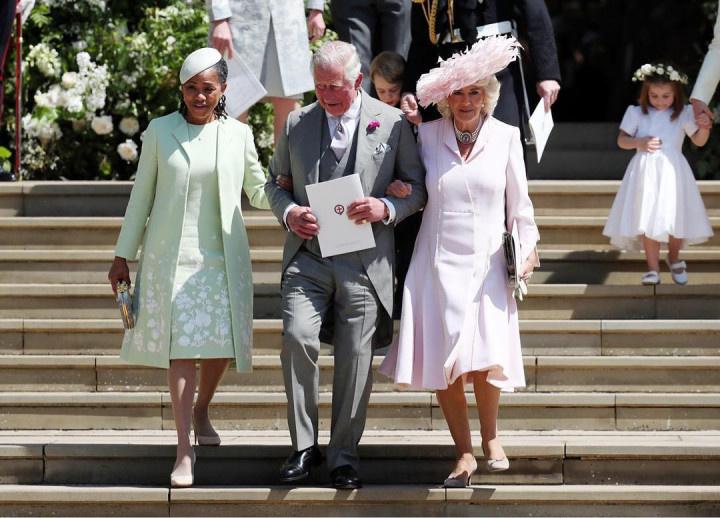 Meghan's Glowing Mom
We can only imagine how Meghan's mom, Doria Ragland, felt as she rode with her daughter to Windsor Castle and took her seat at St. George's Chapel. Her eyes welled up with tears as she sat serenely in the chapel, awaiting her daughter's processional. Not only did she look stunning in her pale green Oscar de la Renta dress and matching Stephen Jones hat, her love for her daughter made Ragland truly beam.
The Big Reveal
We've spent many weeks guessing what Meghan Markle would wear on this momentous occasion. Would her dress be designed by Ralph & Russo? Stella McCartney? Burberry? Turns out her choice was a bit of a surprise for some—a very classic gown with a bateau neckline and three-quarter sleeves by Clare Waight Keller of Givenchy. The real star of Meghan's look, though, was the Queen Mary Diamond Bandeau tiara borrowed from Queen Elizabeth herself. The diamond and platinum tiara had an Art Deco vibe, and was attached to Megan's stunning 16-foot veil, which was embroidered with flowers representing the 53 countries in the Commonwealth, along with the poppy, which is the state flower of California.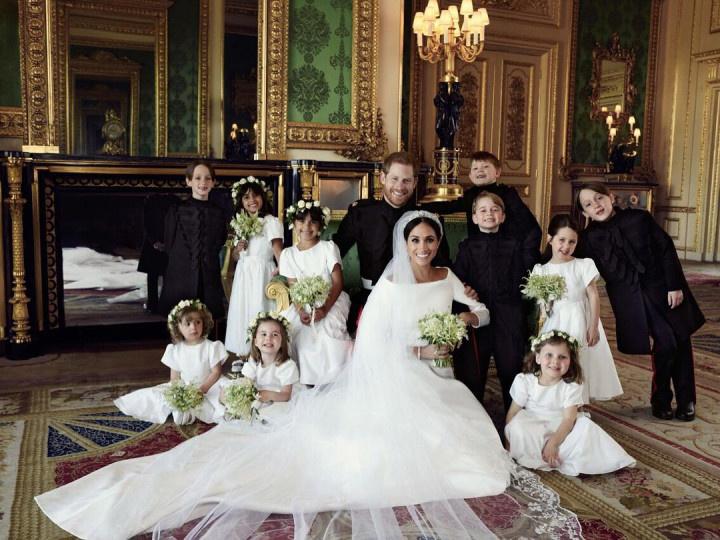 The Littlest Attendants
We couldn't help but smile when the royal wedding's youngest attendants, the bridesmaids and pageboys, arrived to the chapel. From little Princess Charlotte waving to the crowd to the joyful grin of one of the pageboys who carried Meghan's veil as the trumpets blared, the children brought such sweetness to the day. And with such good behavior and poise, the little ones certainly deserved a major reward!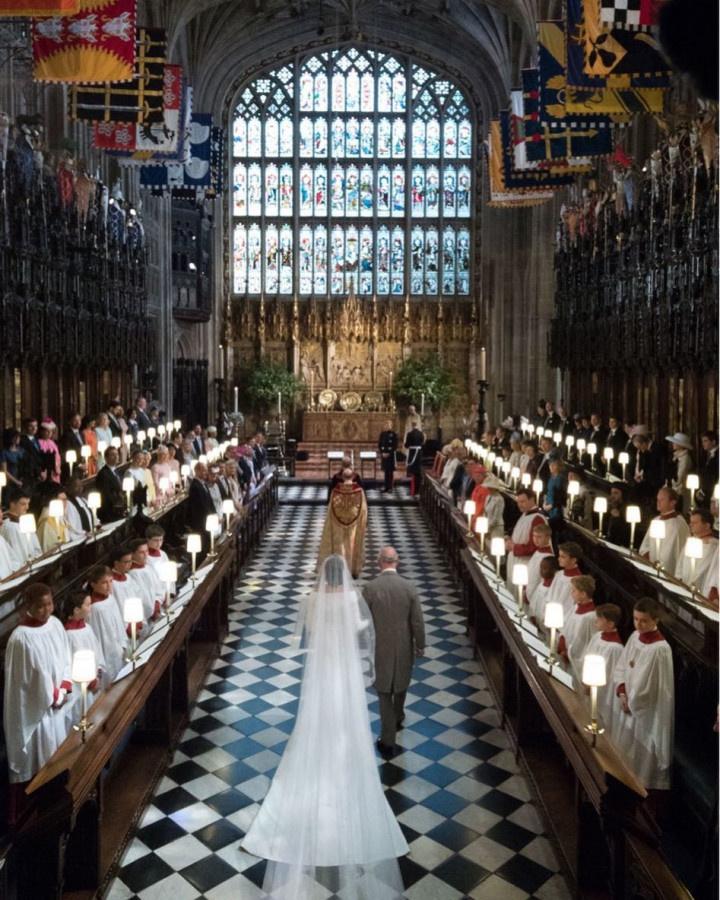 The Touching Processional
In the days leading up to the royal wedding, it became apparent that Meghan Markle's father would be unable to attend the event. However, Meghan asked her future father-in-law, Prince Charles to escort her during the processional as a symbol of her joining the family—and the prince proudly accepted. The processional was truly emotional, as Meghan first walked down the aisle solo, soon met by Prince Charles, who held her arm the rest of the way as the music swelled.
Harry's Lip Bite
Okay, so we all knew that there'd be at least one meme to come out of this royal wedding, and it came pretty early on in the ceremony. Prince Harry was obviously thrilled to see his bride as she approached the altar, grinning, whispering "You look amazing," and then giving a sexy lip bite. Love was definitely in the air, people!
The Musical Moments
Because this royal wedding was technically not a state occasion, Prince Harry and Meghan had a bit more flexibility in their ceremony and were allowed to personalize certain aspects of the day. In particular, we loved the joyful musical selections, including "Stand by Me" and "This Little Light of Mine," both performed by Karen Gibson and The Kingdom Choir, and several classical pieces performed by 19-year-old cellist Sheku Kanneh-Mason.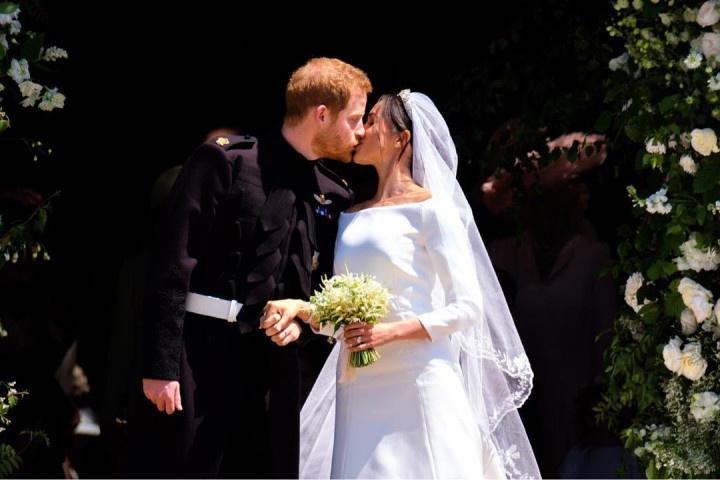 The Kiss
Prince Harry and Meghan had to wait until they reached the steps outside the chapel to share their first kiss as a married couple, but they didn't waste any time. As the crowd of thousands cheered (plus the millions watching at home!), the poised couple shared a romantic smooth under a lush archway of white flowers and greenery. We can't imagine anything dreamier.
The Carriage Ride
The fairytale continued as Prince Harry and Meghan hopped into an open-top Ascot-Landau carriage to ride through the streets of London. Watching the happy newlyweds wave to the crowds was certainly breathtaking, though we wish we could have heard what they were chatting about during the short trip.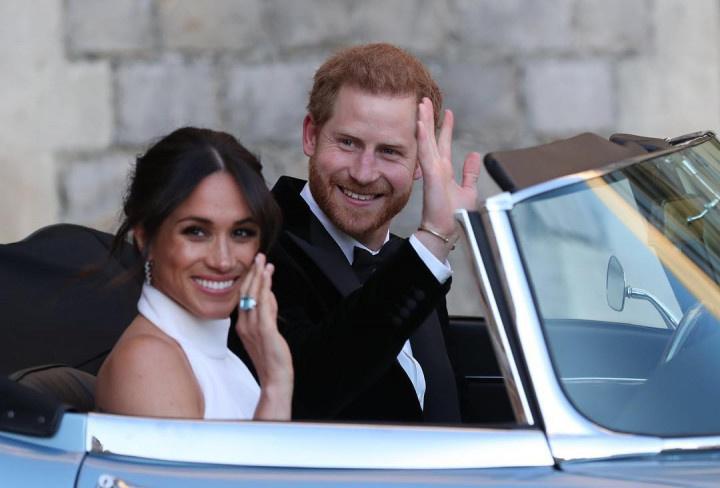 The Reception Looks
After the ceremony, we didn't see much of the couple as they attended a luncheon with their guests. Prince Harry and Meghan finally emerged that evening and jumped into a waiting Jaguar to drive off to the royal reception at Frogmore House. Like many couples, the two had swapped their ceremony looks for more party-ready attire. Meghan looked gorgeous in a sleek halter Stella McCartney gown, while Harry wore a classic black tux. And as a sweet nod to Harry's late mother, Meghan accessorized with Princess Diana's aquamarine ring.