7 Signs Prince Harry and Meghan Markle Are Meant to Last
Experts dish on why soon-to-be newlyweds Prince Harry and Meghan Markle are in it for the long haul.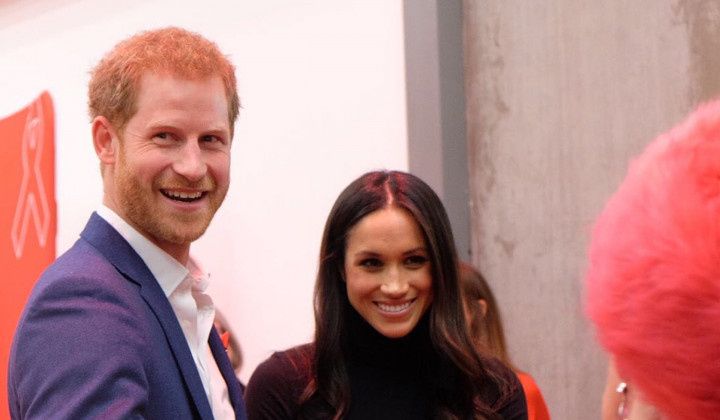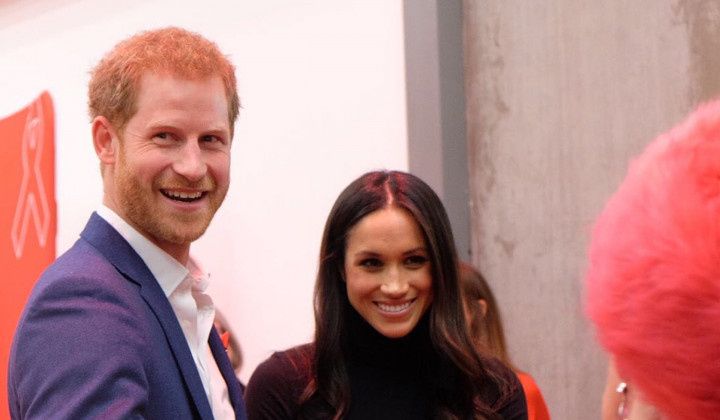 Photo: Kensington Palace via Instagram
If TV shows like The Crown, Game of Thrones and The Royals are any indication, we humans are clearly fascinated with the romantics of royal love. But, perhaps the best part, is that it doesn't only happen in fairy tales and streaming media specials—there's also the love lives of real-life royals that we get to oogle over endlessly—the latest being the newly engaged Prince Harry and Meghan Markle. The fact that Markle is an American actress is giving us all the Grace Kelly feels we could hope for, and the official engagement photos of the two together at Kensington Palace (especially the shots of that gorgeous ring) are leaving us giddy with excitement.

As we've seen in the past, even the royal family isn't immune to the trials and tribulations that come along with love and marriage—especially one under the watchful, microscopic eye of the mass media. But there are plenty of signs that Harry and Meghan have what it takes to spend a lifetime together.
Here are some reasons why Prince Harry and Meghan Markle will follow in the footsteps of Queen and Duke Edinburgh, who just celebrated 70 years of marriage together!
They've taken things slow
Some relationships are truly whirlwind romances that began one magical night or day and quickly blossom into a long-standing courtship that lasts. But experts agree that this is not the norm—the flame of many relationships that ignite too quickly, burn out just as quickly. "Because Prince Harry and Meghan Markle have been so private about their relationship, we're not sure exactly how long they've been together, but it has been more than a year," says award-winning contemporary royal romance author, Racheline Maltese. "During that time they've both vacationed together and survived being in a long-distance relationship—two additional signs that they have what it takes to last."
Their body language bodes well
It was clear to see during Prince Harry and Meghan Markle's first official post-engagement interview together, that the two were crazy about each other. "They not only spoke freely, but were physically close and had a sense of humor about each other," says Maltese. "They consistently showed an appreciation of the opportunities their statuses afford them, but they mostly highlighted the private, domestic and not terribly glamorous moments of their relationship."
They have a lot in common
In addition to the fun ways they're similar—i.e. they both love dogs!—Prince Harry and Meghan Markle also share parallel histories in families of origin. "Prince Harry's parents were ill-suited from the get go, came from different worlds and sadly their marriage ended in divorce," explains Fran Walfish, Psy.D., Beverly Hills family and relationship psychotherapist and author of The Self-Aware Parent. "Meghan's parents are of different ethnicities, and their marriage, too, sadly ended in divorce." This, she explains, is potentially a powerful bond that could be the permanent glue in their relationship.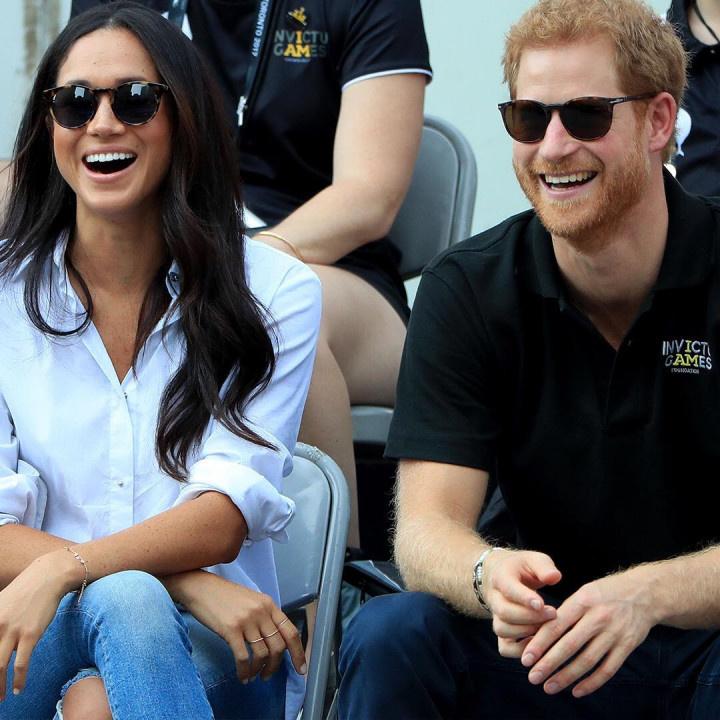 Photo: Kensington Palace via Instagram
This isn't their first real romance
While Prince Harry's been a well-known bachelor throughout most of his adult years, he has been linked to a string of relationships. And Markle was once married to film producer Trevor Engelson. In addition to the fact that this isn't their first foray into love and relationships, the two are also well into their 30s. "Prince Harry's mother Diana was only 20 when she married the 33-year-old Prince Charles in what was essentially an arranged marriage," Maltese explains. "In a massive contrast, at 36, the previously married Markle knows who she is and what she wants in a partner, while, at 33, Prince Harry has grown up from his bad boy past and clearly isn't insecure about marrying an older woman."
They both share humanitarian efforts
Both Meghan and Prince Harry share the mutual value of humanitarian work. "Meghan's involvement includes being a counsellor for international charity One Young World, speaking at the 2014 annual summit in Dublin on the topics of gender equality and modern-day slavery," explains Dr. Walfish. "Also, in 2014, she traveled to Afghanistan and Spain as part of the USO Chairman of the Joint Chiefs of Staff Holiday Tour." In 2016, potentially before she started dating Prince Harry, she became a global ambassador for World Vision Canada, all signs that her humanitarian efforts are a personal desire and not something she'll be pretending to care for once she becomes part of the royal family.
They're both comfortable in the spotlight
Since Meghan Markle's father is an award-winning Hollywood lighting director, she spent most of her childhood on set—specifically around the high-profile cast and crew of Married With Children. "This makes her familiar with relating to people in a higher socioeconomic class," says Dr. Walfish. "It will not be culture shock when she moves to London and is suddenly required to make public appearances hobnobbing with royalty."
They defend each other endlessly
Both the British and American tabloids are a notorious pressure on royal relationships, which can be tough to deal with even for an actress who's used to the spotlight. "But, in an unusual move, Prince Harry has been stepping up in defense of Meghan Markle for over a year, calling out racist comments and intrusiveness," Maltese says. "That the prince recognizes the strain this could put on his relationship and has been willing to break protocol speaks volumes about his commitment to Markle."