Tina Elizabeth Photography
$5,000 Most Popular Price
Recommended by 100% of couples
Quality of service

5 out of 5 rating

Average response time

5 out of 5 rating

Professionalism

5 out of 5 rating

Value

5 out of 5 rating

Flexibility

5 out of 5 rating
21 User photos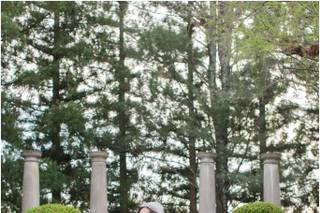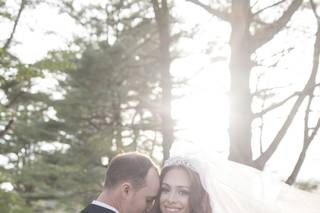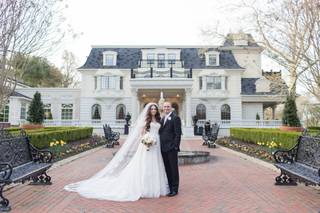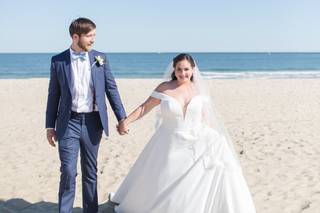 + 17

photos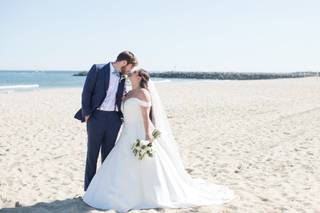 Ashley M.

Married on 07/09/2022

One of the best decisions of my wedding!

Tina was such a pleasure to work with from day 1. She is very organized and quick to respond to questions. When the big day finally came, Tina and her assistant exceeded my expectations. I actually had guests come up to me and say how professional and knowledgeable the photographers were! Tina was so much fun to work with that it felt like were spending the day with a friend. She was both professionally and emotionally invested in our special day! She was very quick to send us a sizeable amount of pictures while we were still on our honeymoon. It was great to see that she captured every little detail and even some precious moments that we missed seeing ourselves! I highly recommend Tina to anyone. You will not be sorry!

Lindsay C.

Married on 04/22/2022

10/10 the best wedding photographer in nj!

If you're looking for a photographer for your wedding: LOOK NO FURTHER... Tina is the ABSOLUTE BEST!! Tina photographed my wedding on 4/22/22 and she made the experience incredibly easy and enjoyable! During the planning process, Tina was incredibly helpful in answering all my questions and creating a timeline for the event. We did an engagement shoot first in Princeton and when the pictures came back I was certain I made the right choice! They were stunning!! The day of the wedding Tina and her colleague Juliet Macey were professional, fun, and helped everyone feel completely at ease. Tina helped direct my husband and I with flattering poses and managed to keep the timeline running smoothly while getting all the pictures (in multiple different locations!) that we wanted. I was so impressed with the way the two were able to quickly arrange everyone for bridal/family portraits. Even my family/bridal party was so complimentary of them!! In addition to the sneak peak we received a couple days after the event, Tina also created multiple social media posts throughout the wedding day that I was able to add to my timeline! The full gallery came back quickly and the pictures were GORGEOUS. Her editing style is light and airy and really captured the beauty of that day. I would HIGHLY recommend Tina to anyone!! She was one of my favorite vendors to work with on my wedding day. 10/10 Experience!!!

Dana

Married on 10/03/2020

Tina is amazing!!

What can I say- Tina is absolutely amazing! I originally found her as a wedding photographer through mutual contacts on Instagram and once I saw her photographs I told my husband that this was the photographer I wanted to hire for our wedding. She was so great working with us to photograph our micro-wedding and postponed COVID reception. She's such a joy to work with. The day of our reception both her and her assistant Jill were the best - capturing all the moments we wanted. You know you've hired a great photographer when the bridal party comments on how amazing the photographer was!! Do not hesitate to book. Her photographs are gorgeous, and her personality is so wonderful it made our weddings such a breeze.

Are you interested?

Message vendor

Allison

Married on 04/25/2020

Tina is amazing!

FIVE STARS AND THEN SOME! Hiring Tina to photograph our wedding was one of the best decisions we made! From day one she was so easy to work with, extremely organized, and made us feel so relaxed. We did an engagement shoot with her in Hoboken which was a great chance to get to know each other. There was a huge festival going on the day of the shoot which we weren't aware of ahead of time but you never would have known because she is so talented. Although it was very crowded that day on the waterfront she managed to capture just us! Still blown away on how great the photos turned out. Then came the pandemic and Tina was also so warm, understanding, and flexible as we rescheduled our wedding multiple times. Once our wedding day finally came, I was so happy we were able to have Tina as our photographer. Her and her assistant made us feel so relaxed and comfortable throughout the day and we truly enjoyed spending time with both of them!! Then Tina surprised us by sharing a "sneak peek" of 200+ images just days after the wedding which we were so happy to have! The photos turned out absolutely gorgeous and I'll say once again how insanely talented she is! We would HIGHLY recommend Tina as a photographer and would love to work with her again for future family photos someday hopefully! She is the best and truly such a great person and photographer, you really can't go wrong booking her for your wedding and would be lucky to have her as part of your day :)

Yvonne

Married on 09/02/2018

Where to begin...Tina you were a godsend on my wedding day. You made me feel so at ease with all the hustle and bustle going on around me. From our engagement session which was a year before our actual wedding date Tina kept in contact with us the entire time. She wanted to make sure all our questions were answered and made us feel like we were the stars of the show. Her pictures come out wonderful and we are so happy we could have her there to capture the most candid moments from our wedding and the wonderful video from our giant conga line. Our wedding will be a day we will never forget and now with the pictures from Tina we can share that day with everyone and relive those best moments everyday! Thank you Tina so much!!

Tiffany

Married on 06/23/2018

Let me tell you, if you want the most beautiful, full of color, clear, perfect pictures, book Tina. I am not kidding. Tina was the bomb. We all know that besides your venue, DJ, and videography, photography is one of the most important vendors. You need to pick the best to capture your moments that you'll never get back. That's why, you need to reach out to Tina fast before she is completely booked. First off, when my husband and I first reached out to her for inquiries, she got back to us almost immediately. We were able to set up a time to meet within the week because she is that accommodating. She showed us what she had to offer and we knew she was the one. Tina really tried to get to know us as individuals and a couple. We weren't just another couple to her; she made us feel like family. During our engagement shots, she did an incredible job capturing us and my dog. Tina didn't make us feel uncomfortable in front of the camera and was sweet throughout. She also created the nicest blog post within the week that had an adequate amount of pictures from our shoot along with the sweetest description. Her blog posts is mad cute to begin with, but when you add all of her personalized blogs, it's a done deal. Now, moving on to our wedding. Tina reached out to us earlier to talk about our timeline and even met us at our venue to see the best spots for pictures and to go over everything thoroughly in person. Tina knows I love details and she made sure to capture it. She knows what she's doing and thought of ideas that we didn't even think of. Our wedding party and guests are OBSESSED with the shots she took and how nice she was. Tina did everything she could to make sure we were happy and got the looks that we wanted. We are more than happy with her and know that a few of our friends already want to book her in the future. We cannot wait to see the rest of our shots and know that she did amazing!! Thank you Tina for the banging shots; you captured the most beauty of ever

+ 7

photos

Caitlin

Married on 05/26/2018

I cannot say enough amazing things about working with Tina! She was the first vendor I knew I had to book (yes, even before my venue!) because I was in love with her photography style. Once I met with Tina, I knew it was the right decision. The first thing she did was chat with my husband and I about how we met, how he proposed, and what ideas we had for our wedding. It felt so personal and welcoming, and we felt that way through the entire process. For our engagement photos, Tina made us feel so comfortable, chatting with us and helping us get over the awkwardness of being in front of the camera. On our wedding day, we had that same feeling - both Tina and her assistant, Emily, were so personable and fun that it felt like we were hanging out with friends. Emily was with my husband and his groomsmen, who can be a bit rowdy and fun, and she got right into the mix and took photos of all of their antics. Tina was with me and my bridesmaids and having her around made me so relaxed. She offered advice as the day went on, helped keep us on time, and laughed and had fun along with us in the bridal suite.

As far as what she offers, her packages are reasonably priced for the amount of photos and the overall experience you receive. Her photos are STUNNING, you get an online gallery with all the photos she edits, and they are yours to download and use. The photos go up fairly quickly - we got married on May 26 and had a "sneak peek" album of almost 300 photos up in ONE WEEK. So if you've already seen her work and love her style, definitely book her! She's the sweetest person and really makes the process so personal and amazing.

Lauren

Married on 10/01/2017

Wow, I don't think I will be able to say enough great things about Tina but I'm definitely going to try! You can tell right away that Tina absolutely loves her job and genuinely cares about making each of her client's wedding day special. From the first e-mail, she was very interested in wanting to hear about us and our story. On the first phone call, it felt like I was just chatting with a friend. She was very accommodating and put together a package for us that made sense and fit our budget. Leading up to our big day, she kept in touch and was super responsive to all of my emails and helped to plan the full timeline of our day.

I've been in a lot of weddings before my own and I have never seen a photographer as efficient as Tina. For me, the day completely flew by and I was so glad I had Tina to keep track of time and make sure I got all the photos I told her I wanted in the most effective way possible. Her husband Jose was her second shooter who was also fantastic and they worked great together.

Within only a few days of our wedding, Tina posted a very sweet blog post and sent us about 200 of her favorite photos of the day with all the photos being delivered to us within two months. The photos themselves were amazing! The soft and light look was EXACTLY the look I wanted and everyone looked great. She really captured the true beauty of our venue as well as great candid shots that looked very natural.

I would absolutely recommend Tina to anyone looking for a wedding photographer. For one of the biggest days of your life, you want someone who genuinely cares to go above and beyond and make the day as perfect as they can and Tina is that person. Thanks so much, Tina!


Melissa

Married on 09/22/2017

Words can't describe how much we loved working with Tina and Jose! The two of them are a great pair and helped us capture the amazingness that we felt on our wedding day. Tina was my favorite vendor to work with for the wedding as she is super organized (like me!) and I felt so confident that she was going to be the best photographer. We also had a large wedding party but Tina handled everyone with ease capturing our huge group shots. I also loved how quickly Tina was able to share photos with us, just a few days after our engagement and our wedding day did we get to see more than 200 photos! Other photographers I spoke with said it would be at least two months until I saw pictures so it was a relief not having to wait so long! My experience with Tina was absolutely perfect, I'm already recommending her to girlfriends who are engaged!

Marissa

Married on 09/09/2017

I would give Tina 10+ stars if I could! From the minute we met, right up until our wedding day, Tina was a DREAM to work with!

Originally I wasn't planning on doing engagement photos, but Tina includes them as part of her package, so we figured why not? I am SO glad that she talked us into doing one because we LOVE our photos and it was great practice for the wedding day!

Throughout the planning process, Tina was extremely helpful and responsive with all of my questions and concerns. She even gave me advice on some of our other vendors. 2 weeks before our wedding day, she met with us to go over every detail and she even organized a VERY descriptive day-of timeline for us! This was extremely helpful in making sure the day flowed smoothly!

By the time our wedding day came, Tina and Jose felt like old friends. They made us feel comfortable in front of the camera and our bridal party had so much fun with them! Tina and Jose made sure to keep us on schedule, pay attention to the details, and even stayed a bit later to capture some special moments following our cake cutting!

My husband and I were ecstatic to see our "sneak peek" photos just days after our wedding day... and they are absolutely stunning!!! Our friends & family cannot stop talking about how wonderful our pictures are!

Tina truly goes above and BEYOND for her clients. She was easily our FAVORITE vendor to work with and we are SO happy we found and chose her to capture our wedding day.

Amanda

Married on 06/11/2017

Let's just say I'm already thinking of other moments in my life that Tina can capture! She was absolutely AMAZING from the moment we started working with her. I originally saw her pictures on Instagram and I really loved her style...it isn't staged with a bunch of lights and she captures real moments as they are happening. After emailing with her and then meeting her in person (she came to meet US where we lived, which is rare in the wedding industry!) and we loved her personality and knew she would be great for our wedding photography.

We were right! Both her and her husband, Jose, make everything so fun and effortless for the somewhat awkward pictures you have to take. She takes so many pictures, but the time flies by and it doesn't feel like a burden. Even one of our groomsmen said "taking pictures wasn't as bad as I thought it would be", so you know they are the perfect team! Tina and Jose are so personable and easily get along with the guests and other vendors. Then, when you wake up the next day and Tina has already posted a picture to tease you until you have 300+ pictures in LESS THAN A WEEK (what?!)!!! I definitely took time out of relaxing on my honeymoon to look at them and then I couldn't stop looking at them...the pictures are just absolutely perfect. I am so happy with the choice I made to have Tina capture our wedding day (and engagement pictures!) and I know you will be too. Book her! :)

Kristen

Married on 02/18/2017

If you know anyone who hates having their picture taken then imagine that times 10 and you'll have my husband. He HATES photos and wanted to elope for our wedding but was willing to give me the wedding I always dreamed of. To say I was nervous to meet with photographers with my husband is an understatement but after meeting with Tina I immediately knew she was the one. She was the one and only photographer that we met with and by far the easiest decision we made when it came to booking our vendors. Tina was willing to work with us to stay within our budget and helped make our wedding day run smoothly by helping us develop a perfect timeline. Tina is the sweetest and you can tell that she truly cares about her clients through her professionalism, flexibility, and the quality of her work. We even had the pleasure of working with Jose and Lauren, both of Tina's second shooters, on the day of our wedding and they were equally as enjoyable to work with. We were so comfortable working with each of them that even my husband had a great time taking photos. They were so discreet to the point that I even forgot they were there until they were saying goodbye at the end of the night!

I didn't have many photo requests when it came to the engagement or wedding photos because I trusted Tina and knew her work would be beautiful regardless of the setting, props, or poses. Tina did not disappoint. We loved our engagement session photos and the "sneak peak" of our wedding photos are even better. I love every single one so far and I can't wait to see the rest.

Lisha

Married on 05/15/2016

My husband and I LOVED working with Tina for both our engagement and wedding photos. She was so fun to work with and as two really busy individuals living in two states, we appreciated that Tina was also "Type A" in the best way — she replied to our emails promptly and as our big day drew nearer, she made sure she was on top of the day's schedule, locations and the shots we specifically requested. Tina and Jose, her second shooter and husband, were also consummate professionals, staying calm and positive throughout our crazy family portraits and rolling with unexpected incidents as they came up. Her turnaround is also really quick -- we received preview images within two days after our engagement shoot and wedding, and Tina sent over a "sneak peak" gallery with dozens of photos while we were on our honeymoon! We also just received our full wedding gallery today, just one day shy of our first month as husband and wife! In short, we are so, so happy we picked TEP to record our big day and can't recommend her enough.

5 out of 5 for sure - If I could rank Tina higher, I would in a heartbeat. My husband and I LOVED working with her from the moment we had our first consultation with her via Skype. She immediately felt like a friend and someone we could trust and laugh with. Tina is extremely prompt, reliable, flexible, and a very talented photographer. You can have 100% confidence that she cares about making your day and your wedding photos special. We could not be more impressed or happier with her services. We just viewed our first batch of sneak peak photos from the wedding day (which we received only 8 days after!) and we are obsessed with them! They are so beautiful and our friends and family have said multiple times that they belong in a bridal magazine.

She came down to Washington, DC where we were living at the time for no extra charge to do our engagement session. Although we were both a bit nervous about our first photo shoot, we laughed with Tina the ENTIRE time and had such a blast with her. She made us feel comfortable immediately. She will tell you everything you need to know for both the engagement shoot and wedding so you can be prepared and have phenomenal photos. Also, the cherry blossoms weren't in bloom like they should have been, so Tina improvised and found some blooming magnolia trees for us to use instead! The photos were beautiful and we had a blast.

I could talk about how much I love Tina all day, but I will end with this: She worked with us tirelessly to make sure our wedding day timeline was exactly what we wanted and had cushion time in case something went wrong. Although we were behind when it came time for family photos, Tina did an excellent job of staying calm (and keeping me calm!) and got us right back on schedule. We really can't thank her enough. Of all the dozens of vendors we have worked with to plan our wedding, Tina is the one I would most highly recommend to everyone. She is amazing!

Christine

Married on 04/10/2015

Working with Tina Elizabeth Photography was simply wonderful! Tina and Jose photographed our wedding in April and captured the day in the most beautiful way. We loved our pictures, the moments they captured and the memories we'll now have forever. Tina Elizabeth is an absolute pleasure to work with – her pictures, professionalism, and personality make her the perfect choice. Thank you Tina and Jose for everything – from our fun engagement shoot that felt more like an afternoon out with friends to the family portraits that involved you corralling over 100 people into organized groups to our amazing wedding pictures, we truly enjoyed every step of the way!
Awards
Real Weddings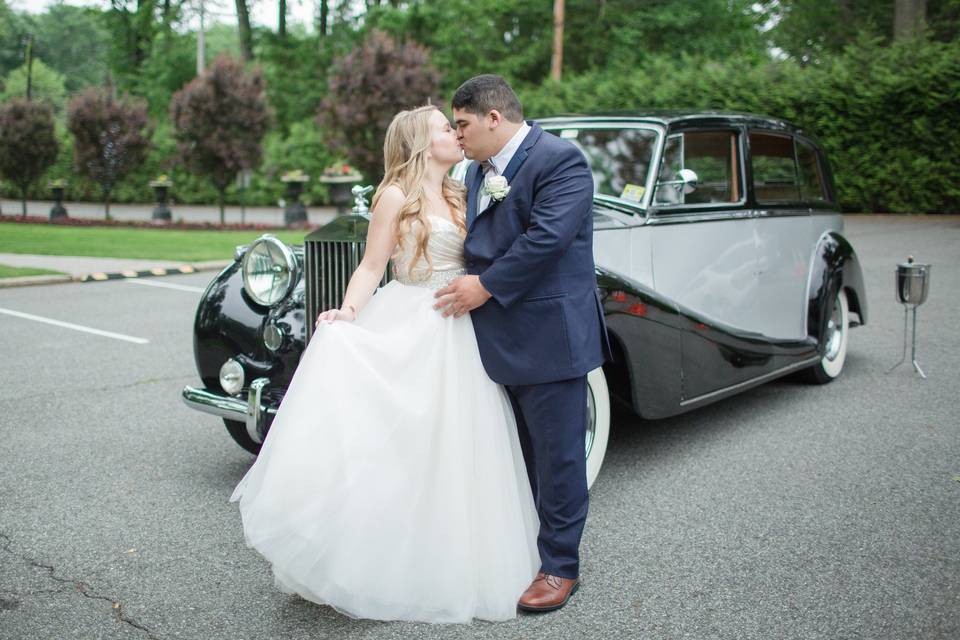 Carissa & Steven
71 photos · 05/27/2018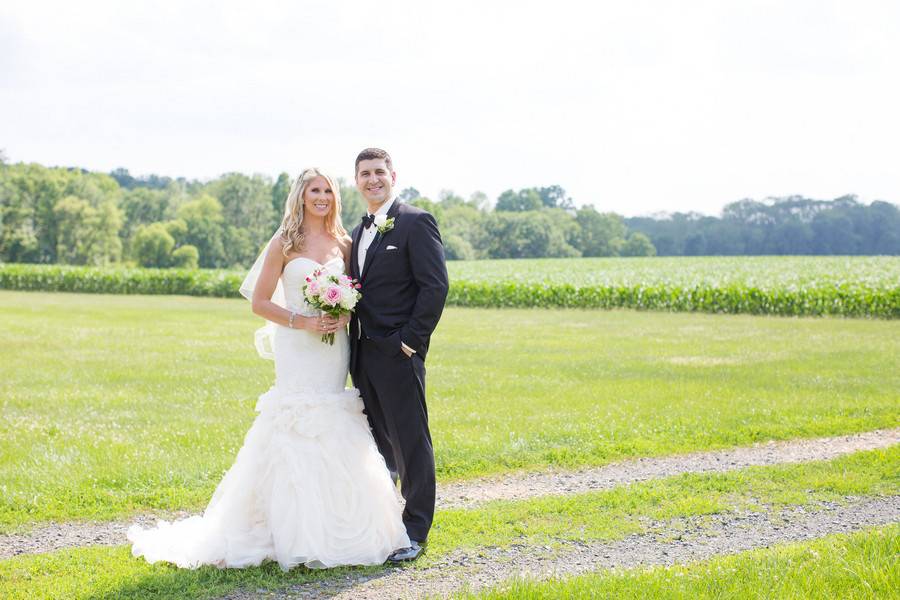 Anthony & Kelsey
25 photos · 06/26/2017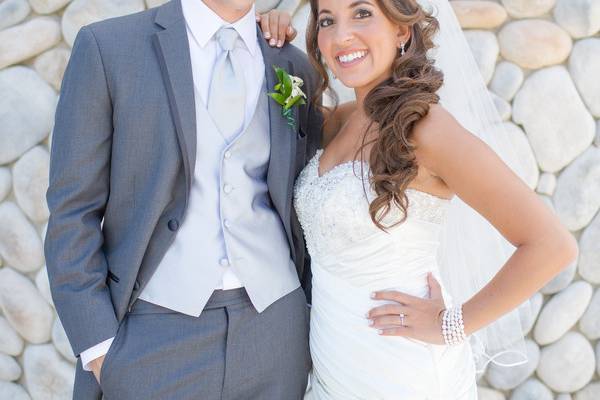 Jack & Nika
30 photos · 08/02/2016
Map
1514 Dumont Ave South Plainfield, 07080