The 10 Best Ways to Upgrade a Small or Intimate Wedding
Planning an elopement or microwedding? These small wedding ideas are ideal for creating an intimate and personalized atmosphere on the big day.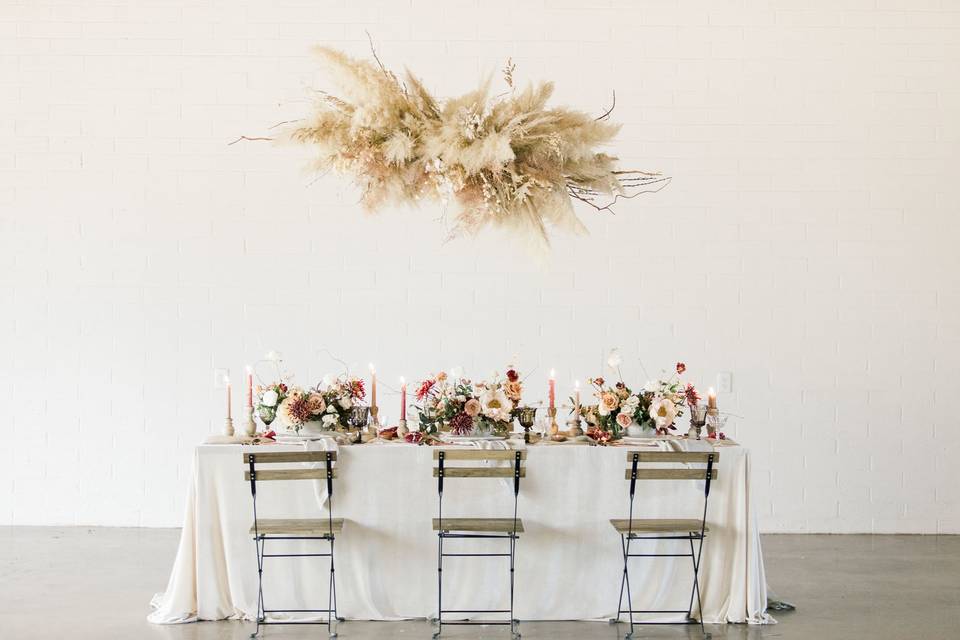 Whether you're downsizing for budget reasons, a limited extended family, or because COVID-19 forced you to change your plans, hosting an intimate wedding doesn't necessarily mean skimping on the details or staying modest with your celebration. In reality, having a more exclusive guest list can open an entire realm of possibilities, including a number of small wedding ideas that might not otherwise be practical with larger groups. From unique venue options to super-luxe decor, there are so many ways to personalize and upgrade your small, intimate wedding so that it feels like the celebration you've always dreamed of. Cutting back on your guest list doesn't mean you can't have the whole shebang—the only difference is that you'll be sharing it with those who you hold nearest and dearest.
Use these small wedding ideas to personalize your intimate ceremony, elopement, or microwedding.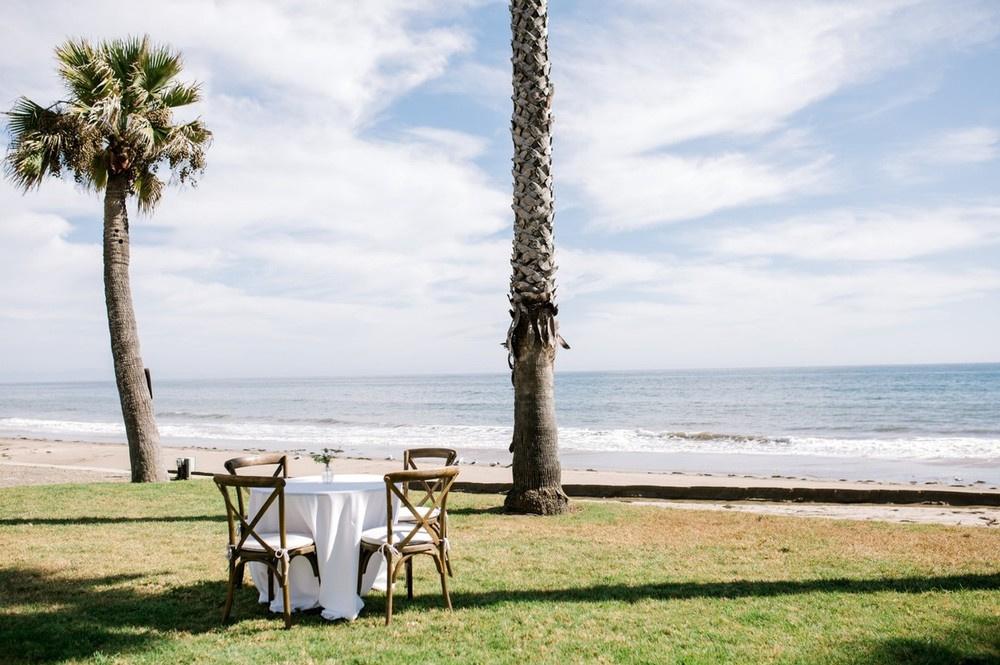 Host a destination wedding (however near or far).
"Destination" doesn't have to mean going abroad—there are so many incredible places in the U.S. where you can elope or host a small wedding. Once it's safe to travel freely again, you can consider having a destination wedding, whether that means getting married at a luxury estate a few hours away by car, or hopping on a flight with your crew to a sunny beachfront venue (be sure to check health regulations and quarantine guidelines first). With a smaller number of guests on your invite list, it will be easier to coordinate travel plans, spend time relaxing once you arrive, and genuinely enjoy being together as a group. If COVID-19 has forced you to cut your guest list, try looking at it as a blessing in disguise—not only will you have more freedom and flexibility by celebrating with a smaller group, but it will make following safety precautions easier as a whole for everyone involved.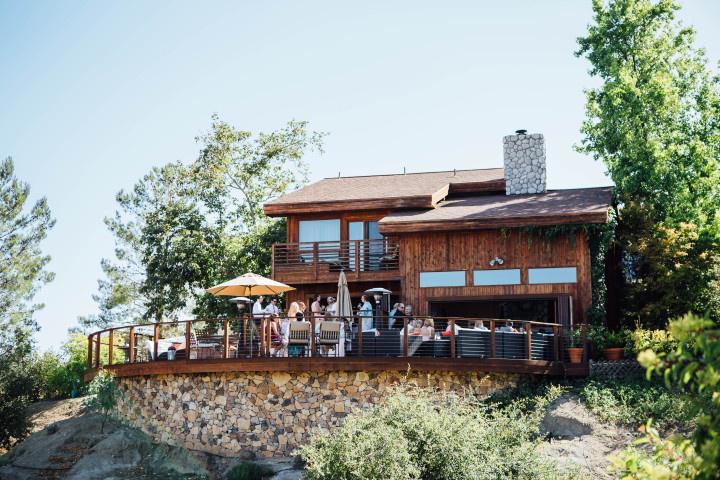 Stay together as a group.
Here's another popular small wedding idea you can consider (keeping safety precautions top of mind, of course) if your original plans were impacted, or if you're simply looking for an extra-personal celebration. For very small groups—we'd recommend five or six people at most—you can rent a vacation home and hunker down for a weekend-long wedding bash. Choose a location that's easily accessible by car, and consider asking everyone to get tested first if you aren't already in the same quarantine group. Having your loved ones stay with you will make your celebration feel like a vacation and a wedding rolled into one!
If you're planning a wedding further out (for example, a year or more away), you can consider including more people in your weekend group or traveling a longer distance, as long as everyone feels comfortable. Depending on exactly how small your guest list is, you might be able to accommodate everyone in one rental home or a few adjoining rooms at a nice resort. For guests who don't already know each other, such as those on opposite sides of the family, it's an easy way to get people socializing. By the end of the wedding, everyone will be one giant family! Our tip: Be sure to factor in some privacy for you and your spouse—for example, if you want to stay separately from the group on your wedding night, they'll surely understand.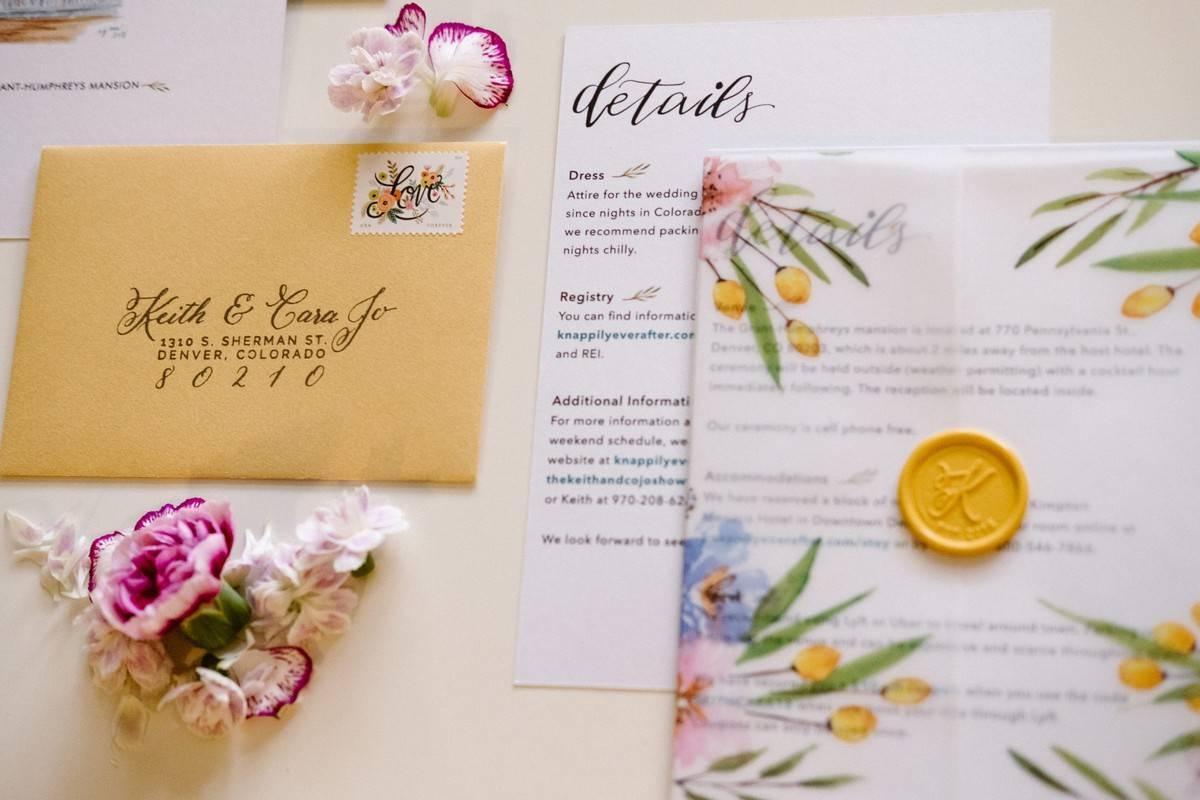 Send elaborate invitations.
Unless you're working with unlimited funds, having an extensive guest list will require you to make some sacrifices sooner or later—like splurging on ultra-detailed wedding stationery, for example. But if you're only inviting a handful of people to join you on the big day, you might have a little more wiggle room for at least one splurge item in your budget. Individually handwritten invitations might be out of the question for a wedding with 100+ guests, but for 20 people, it's totally doable (and worth it). Some of our favorite small wedding ideas include stationery upgrades like high-end paper, wax seals, and custom watercolor designs.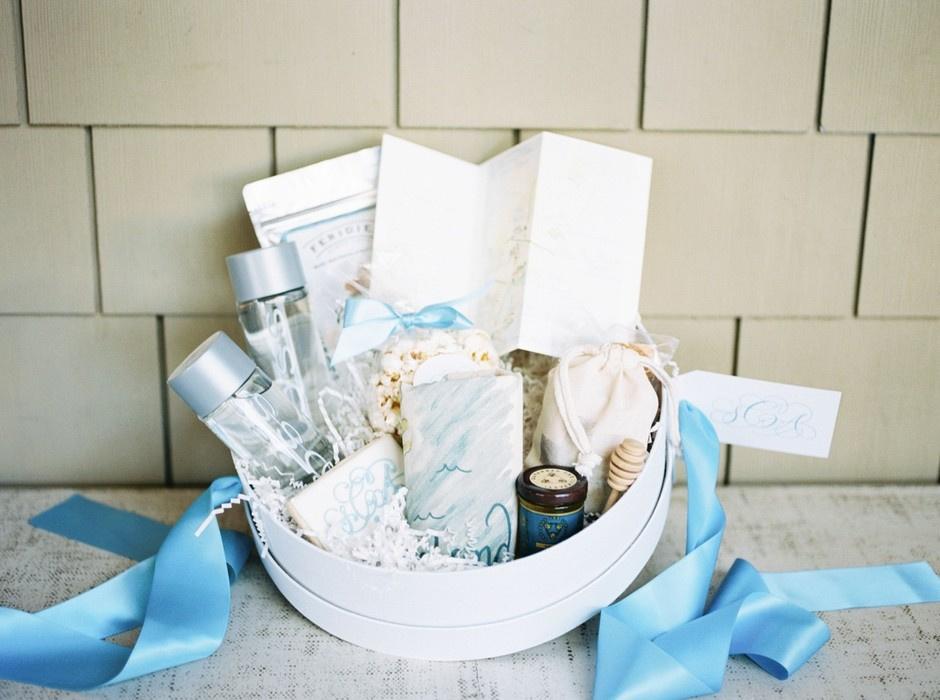 Surprise guests with curated welcome boxes.
Wedding favors are a nice way to thank your guests for joining you on the big day, no matter the size of your guest list. But if you're hosting a small wedding, you can consider skipping the traditional favors and curating welcome boxes or gift boxes instead. This is an especially great idea if you're having a wedding weekend or destination wedding. Include items that are specific to your wedding location and personal interests for the most thoughtful effect. This is also a great opportunity to remind guests of any COVID-19 safety measures you've put in place for your wedding—use the gift boxes to equip everyone with a mask, hand sanitizer, and most importantly, a thank-you note to show your appreciation for their attendance.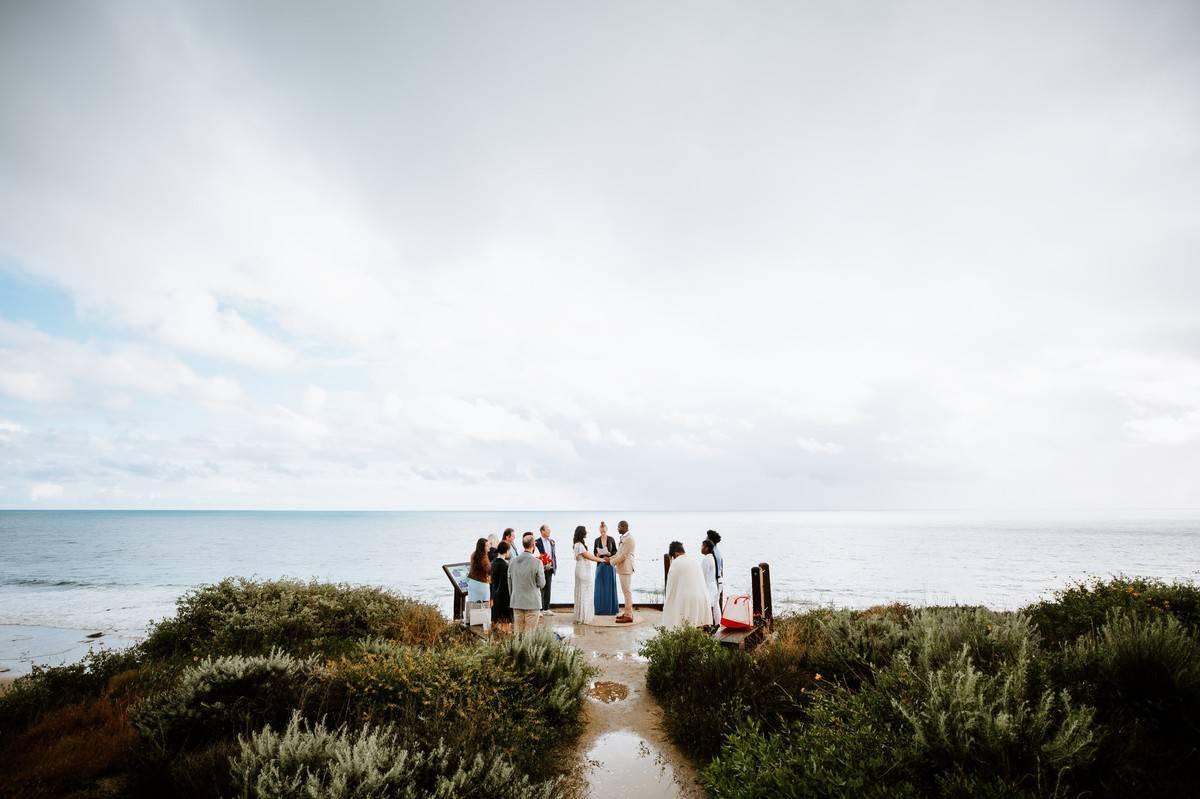 Choose an unusual venue.
With a small guest list, the world practically becomes your oyster when choosing a wedding venue. For a memorable experience, consider unexpected options that wouldn't be able to accommodate a large group of people, such as public landmarks, scenic hilltops, your favorite hole-in-the-wall restaurant, or places that require special transportation. Even if you're on the hunt for simple wedding ideas and are determined to keep your big day as fuss-free as possible, you shouldn't underestimate the power of a stunning venue as your backdrop.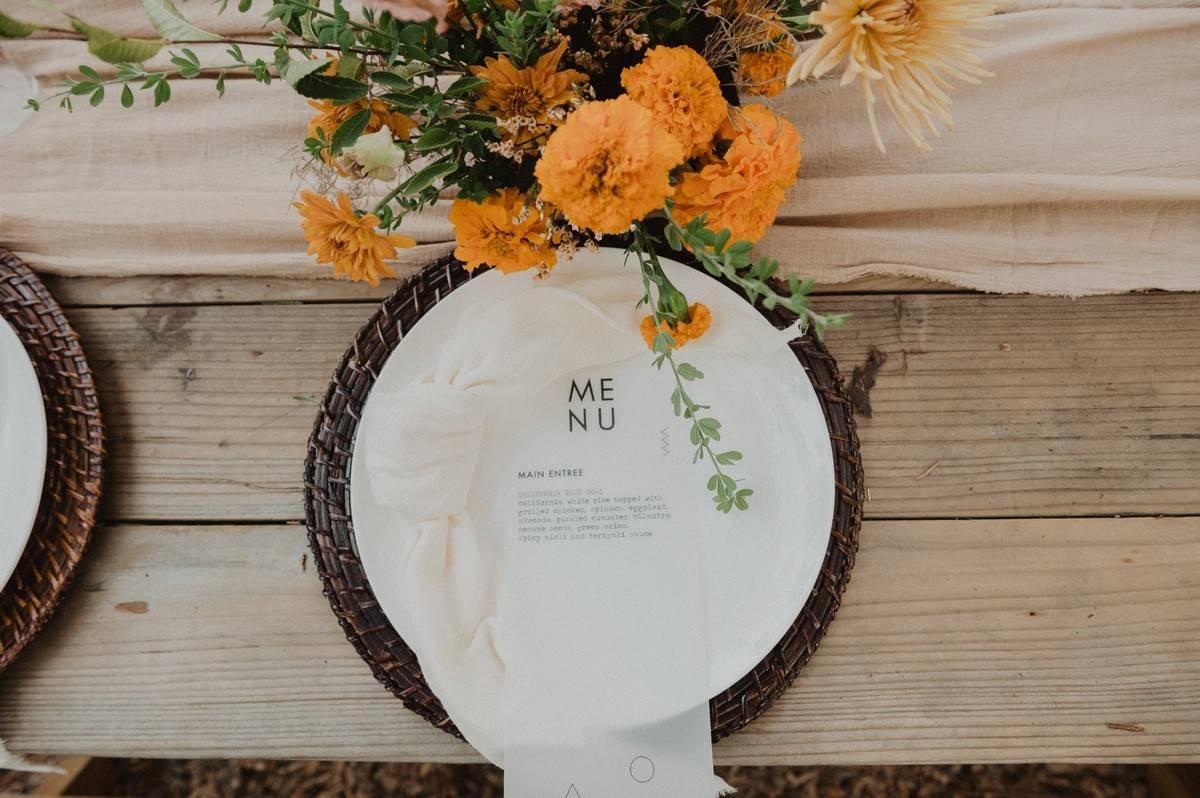 Upgrade your menu.
Your wedding meal is one of the most important parts of the day, but not surprisingly, it can also account for a big portion of your budget. Depending on how much you're spending, a smaller guest list might allow you to add a few "upgrades" to your wedding menu that wouldn't necessarily be practical for larger groups, such as extra appetizers, special wine pairings, personalized dessert selections, or creative food presentations. Include a menu card at each place setting to give your guests the ultimate VIP treatment.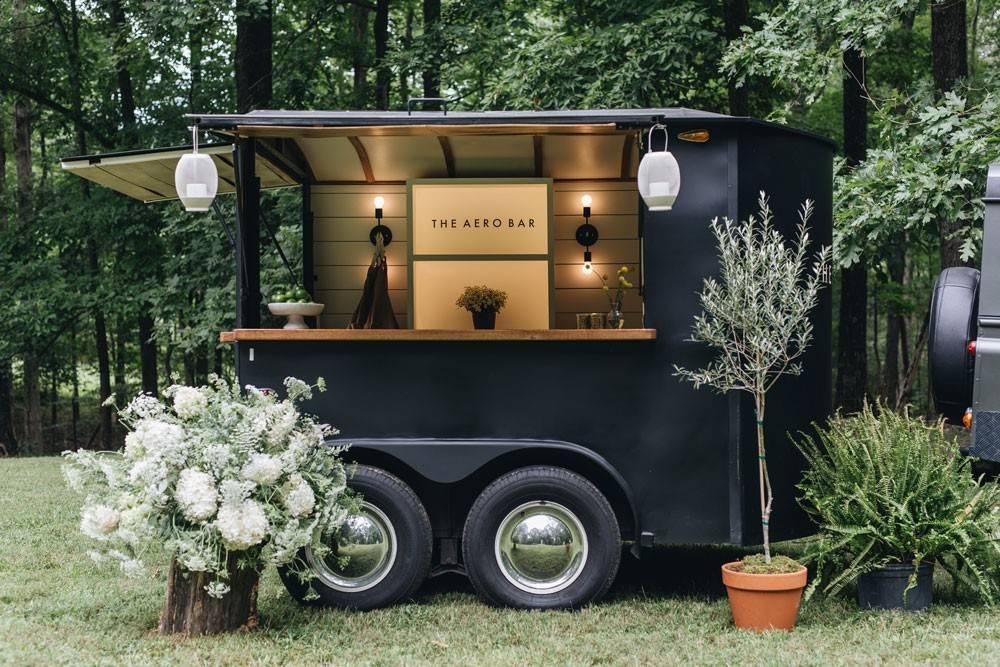 Design a fancy wedding bar.
Whether you're serving booze or mocktails, the bar tends to be a gathering place at every wedding, so why not make yours stand out? Personalize your reception by creating a custom wedding bar using rental furniture and other decorative accents. This is one of our favorite small wedding ideas if you're looking for ways to add ambience and flair to an intimate wedding, or if you have a lot of space in your venue to fill. Better yet, surprise your guests with a cute mobile bar for a totally unexpected small wedding reception idea. With social distancing measures still in place, we expect bars and bartenders to play an even bigger role than they already do, especially as single-serve drinks are favored over self-serve refreshment stations or pitchers.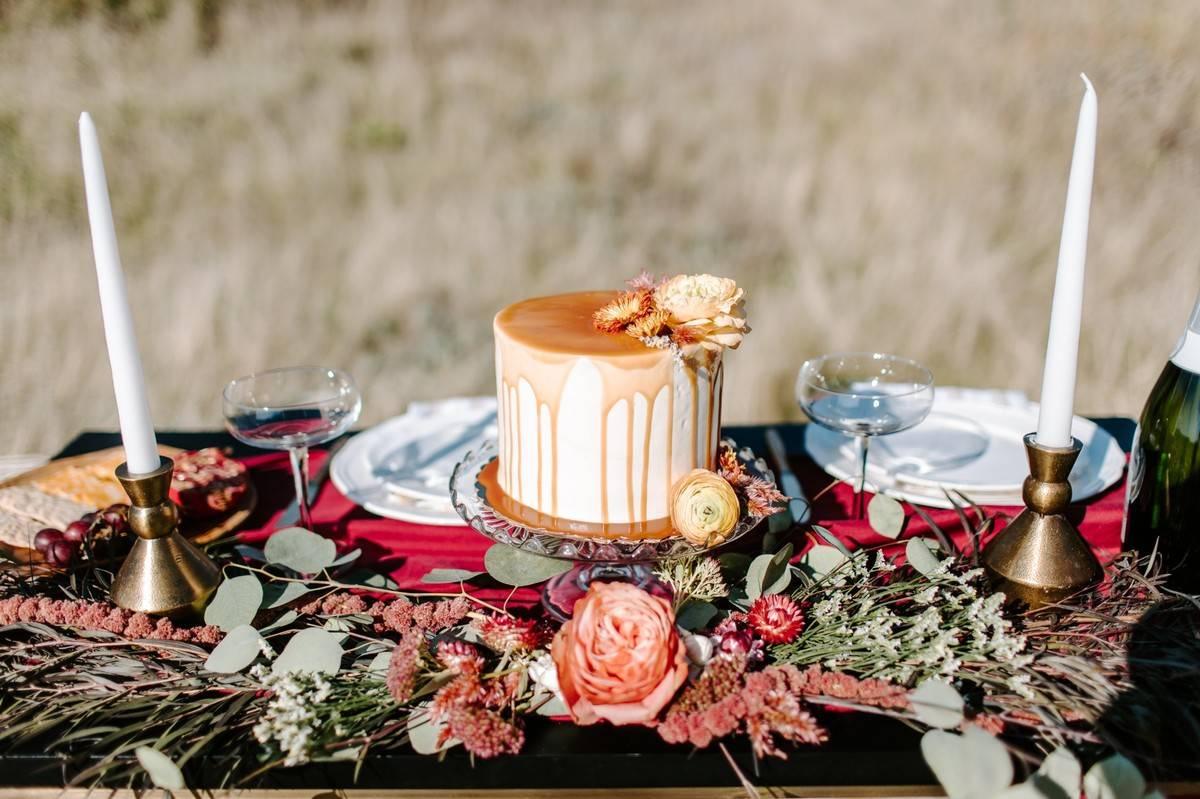 Make the decor extra-detailed.
Fewer guests on the invite list means more opportunity to go above and beyond with your wedding decor, especially for personalized pieces like escort cards and place cards that might be overlooked at larger weddings. Highly styled place settings are one of the best intimate wedding ideas and are an easy way to amp up the decor. You might not have the time (or resources) to source antique china sets and vintage stemware for hundreds of guests, but if you're only inviting a few dozen people, it could seem more practical. Other small wedding reception ideas include handwritten thank-you notes, individual wedding menu cards, or miniature cakes for each guest.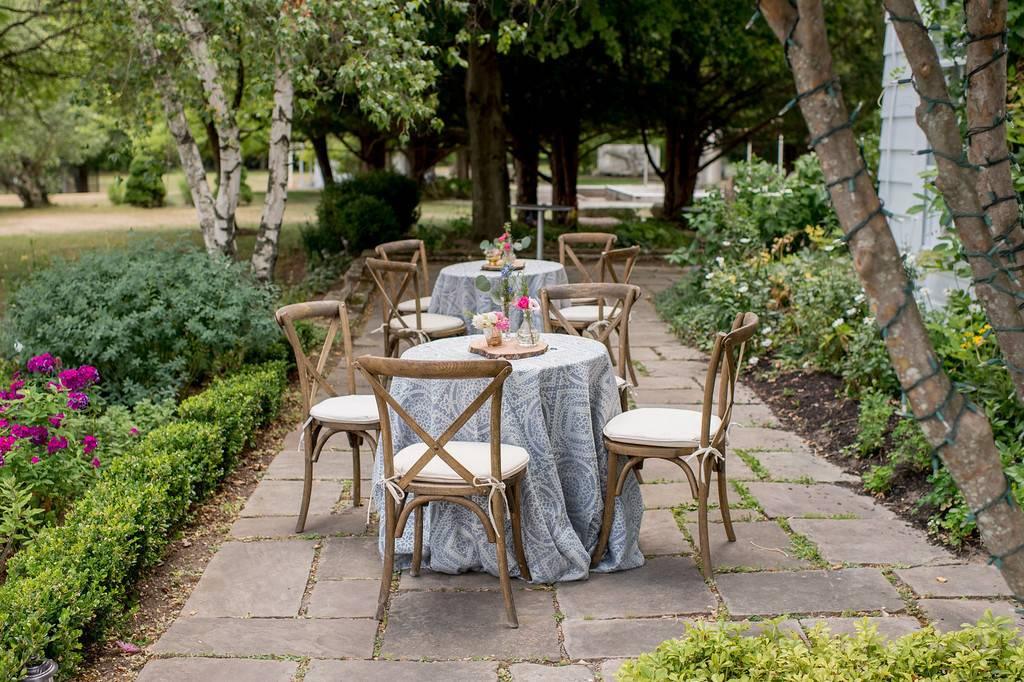 Get creative with your seating layout.
One major perk of hosting a small, intimate wedding is that you'll have more flexibility with your reception seating arrangements, because fewer guests means more opportunity to break away from the cookie-cutter table layouts that are designed to fit as many people as possible. A long banquet table is one of the most popular small wedding ideas because it's more informal and inclusive than spacing guests out at different tables in various corners of a venue.
With social distancing recommended until further notice in most parts of the country, a long banquet table might not be the safest choice—but the good news is that you can still get creative when arranging your tables. We recommend seating guests by quarantine group/household, even if that means two people at one table and four at another. Consider unique table layouts, such as U-shaped, staggered, or circular arrangements, depending on how much floorspace you have at your venue.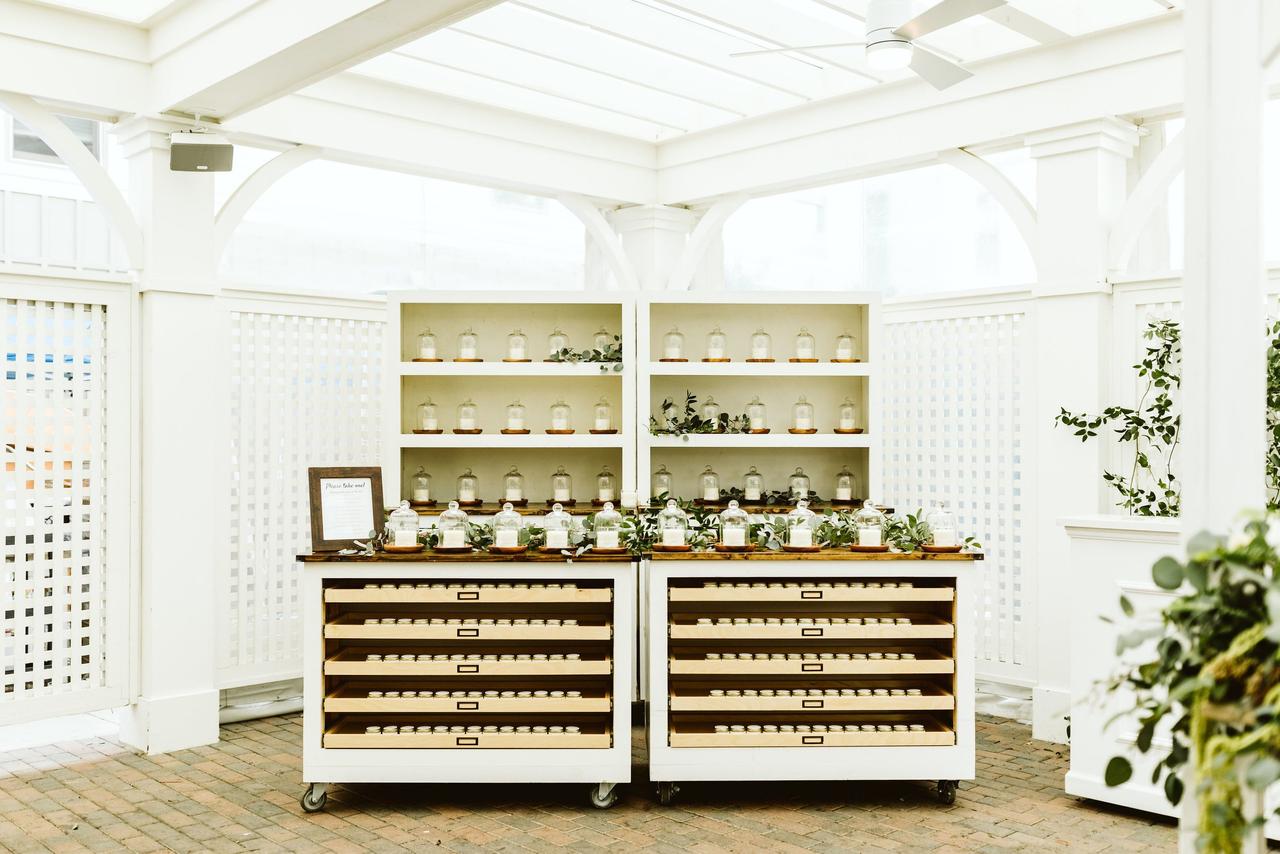 Mobile scent library by Candlefish
Include an entertainment element.
If you're having a small celebration, you can choose to keep or skip as many wedding traditions as you like—remember, there are no rules when it comes to customizing your big day! But if you're worried about keeping the energy going among a smaller group, we'd recommend incorporating some type of interactive element into your reception. That way, you don't have to stress about whether or not you should skip the bouquet toss, or if the dance floor will be full all night long. Interactive activities, like cigar bars, mixology stations, build-your-own perfume bars, and DIY candle stations, are all excellent small wedding ideas because they'll encourage people to get out of their seats. Bonus: guests will walk away with a unique favor or experience that will make your wedding memorable for years to come.