Raise a Glass to 7 Wedding Cocktail Trends for 2022
This coming year is shaping up to be one full of creativity, especially when it comes to cocktail options for your big day. Here are some of the best cocktail trends to look out for.
We have included third party products to help you navigate and enjoy life's biggest moments. Purchases made through links on this page may earn us a commission.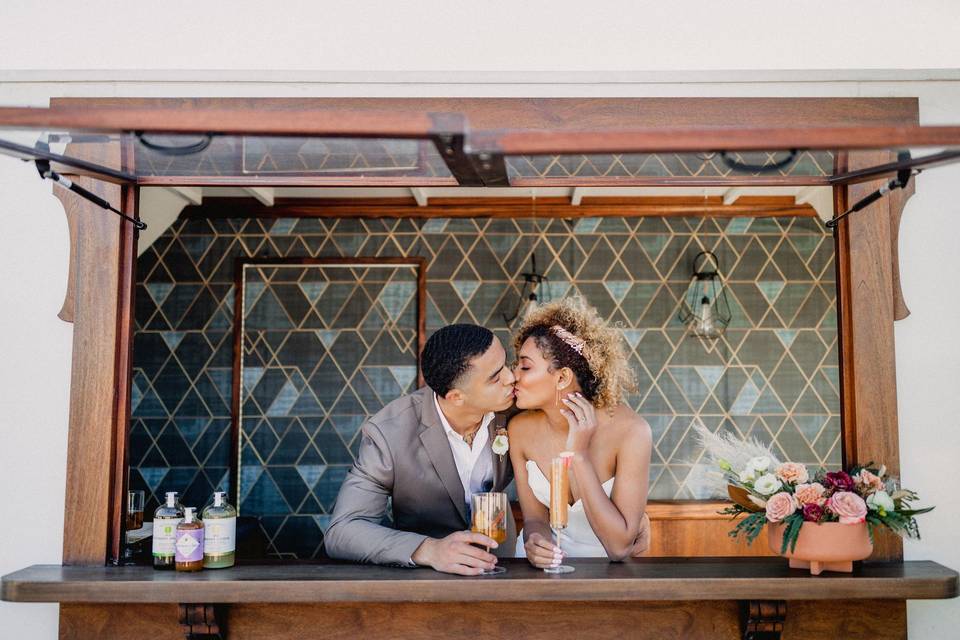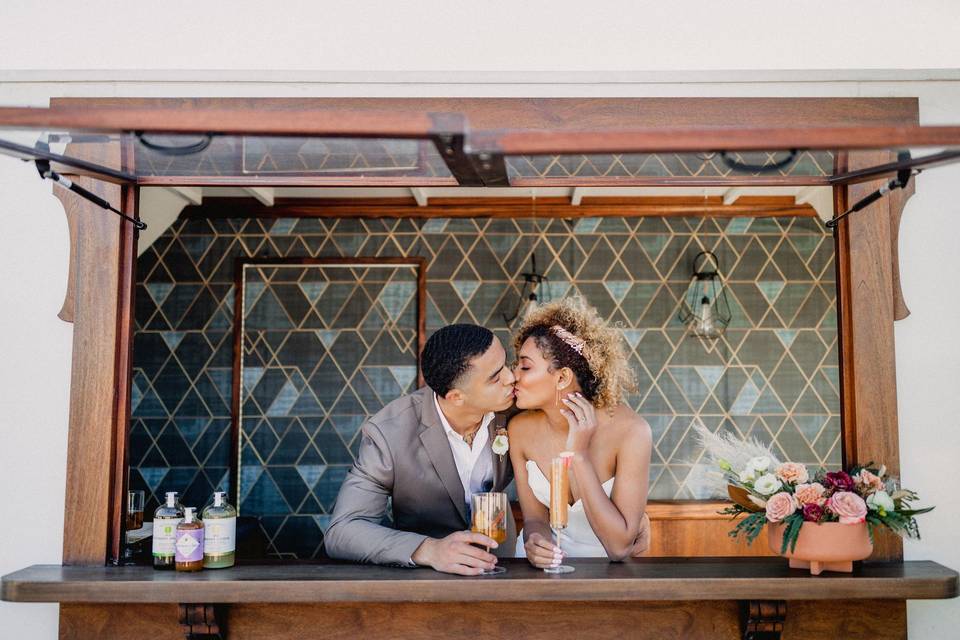 Now that weddings are back on, thanks to mass vaccinations and decreasing infection rates, we can finally start looking forward to the invitations we'll be receiving for celebratory nuptials in the coming year. In addition to the excitement that comes along with getting the chance to reunite with friends and family at an actual in-person event are the anticipatory new trends that are sure to make this year an unforgettable one for weddings. And it's inspired countless couples, as well as their expert team of vendors, to think outside the box and create some unique concepts that will blow the hats off wedding guests.
Whether you're looking to embrace the standby classics or are open to unique and memorable ways of serving up boozy (and non-boozy) beverages, these are the biggest wedding cocktail trends for 2022, according to the experts.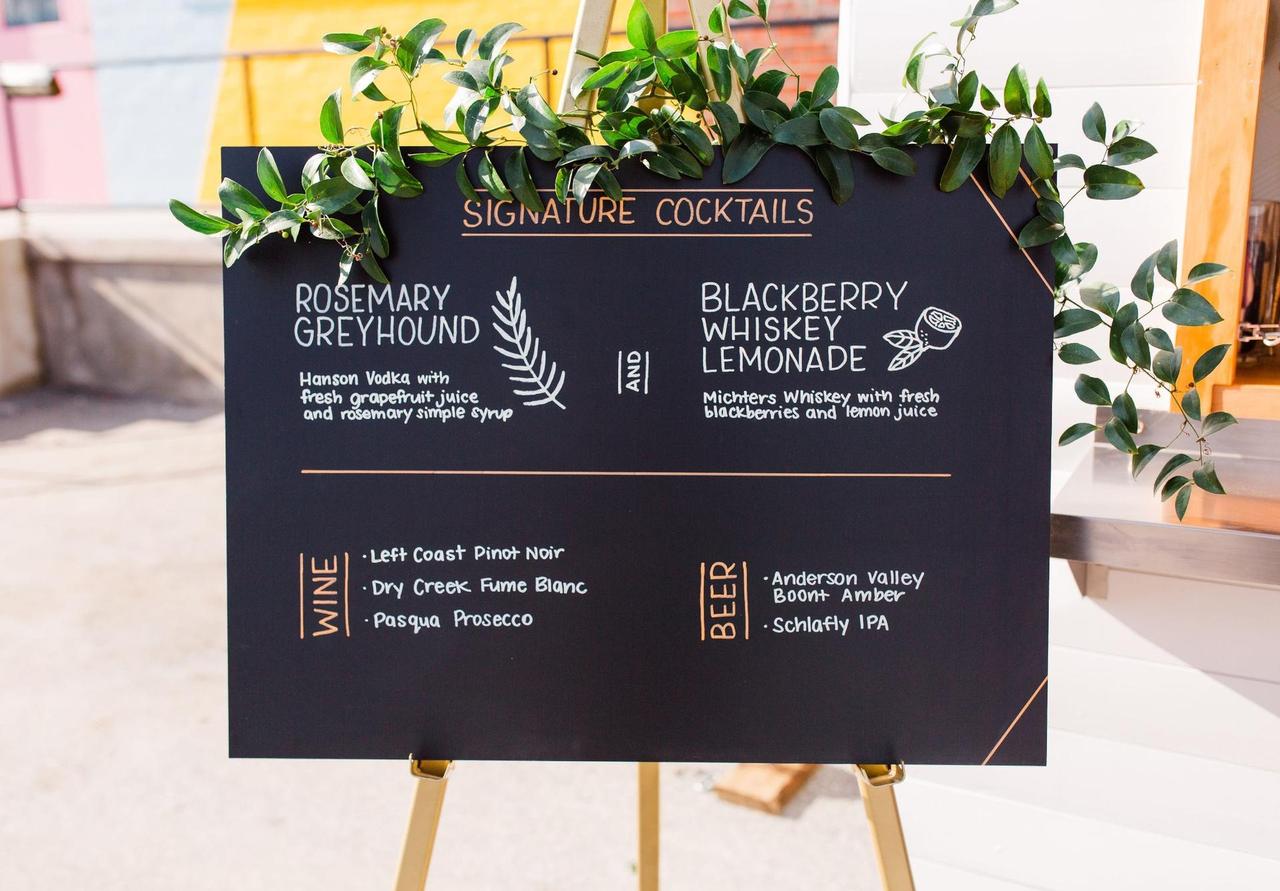 Personalization
More and more couples are looking for ways to incorporate bits and pieces of their personality—both individually and as a couple—into their big day. And one great way to do this is by having a specially-designed cocktail for each newlywed—or simply one signature cocktail that embraces the spirit of the couple. "Mixologists can really elevate the special day with personalized experiences and drinks that are perfect for each and every one of their guests," says Jehrome Tigpen, owner of Craft Cocktail Catering, a beverage catering service based in Las Vegas. "For example, if you and your partner each have a favorite cocktail ingredient, you could have a custom cocktail made with them and even named after the two of you or tie into your wedding theme."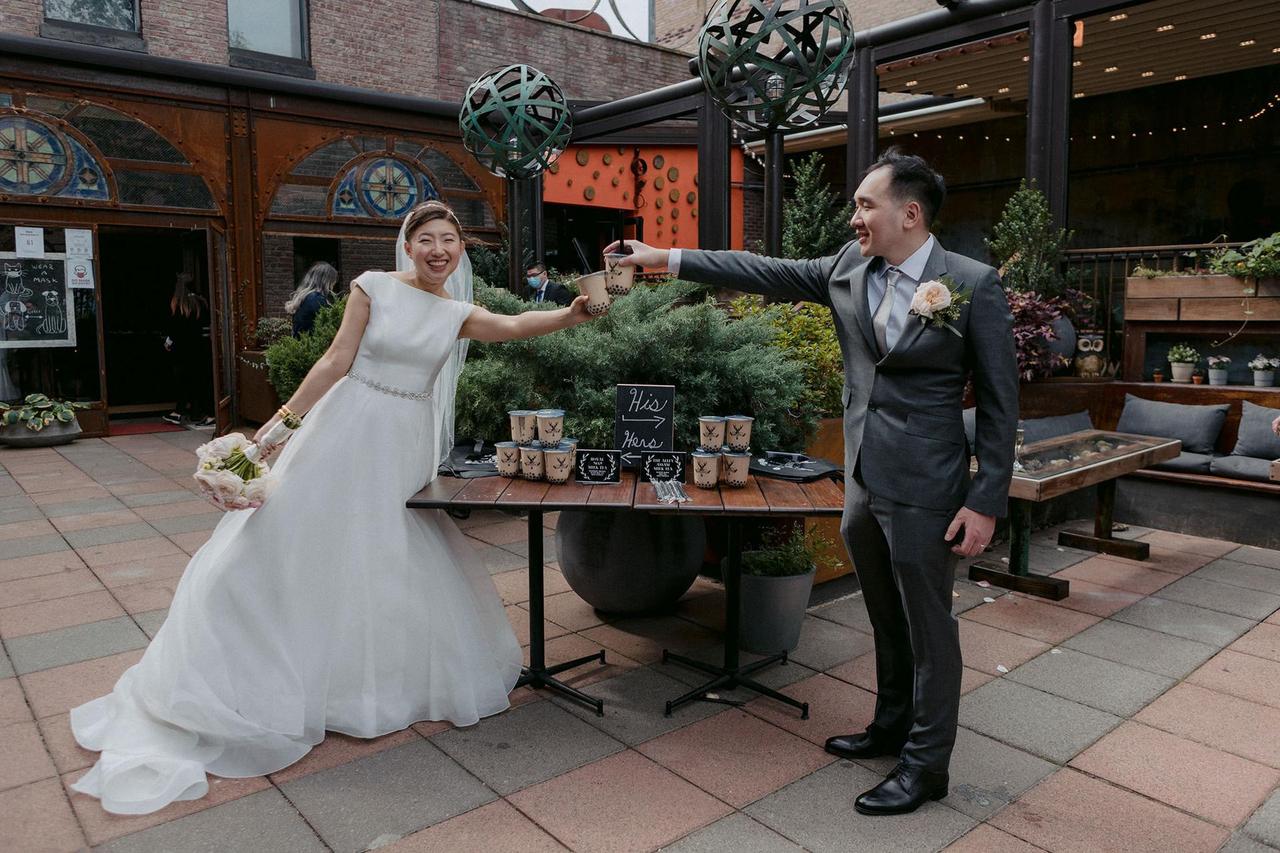 Low- or No-ABV Cocktails
Mocktail offerings at weddings are nothing new—they can be a nice gesture to put in place to accommodate guests who are not drinking alcohol. However, a newer trend is the move towards low-ABV cocktail offerings. This essentially means that the drinks being offered are low alcohol by volume as compared to other drinks. "There are a ton of non-alcoholic spirits entering the market and they've become increasingly important menu options at bars and restaurants," says Melissa Brooke, Head Bartender at The Musket Room, a Michelin-starred restaurant in Manhattan. "As well designed cocktails incorporate plants, flowers, herbs, spices and such, it's just as easy to create a spirit-free (or low-ABV) beverage with the same quality and range of ingredients."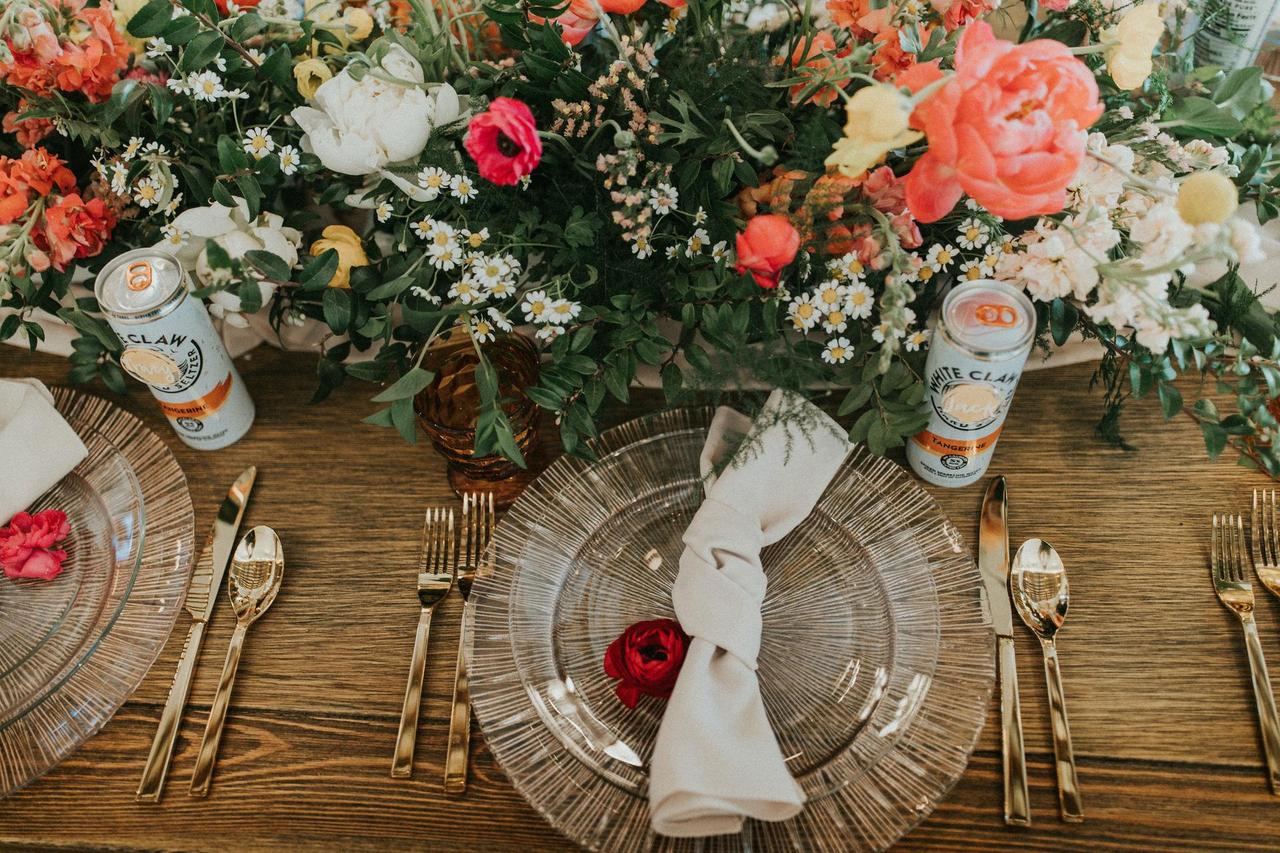 Canned Cocktails and Wines
With smaller, more intimate weddings, canned cocktails and wines became increasingly popular, as some couples even opted out of having a bartender and instead chose to offer coolers full of beverages. And it looks like the trend is here to stay. "Whether you're looking for a Manhattan, margarita, old-fashioned, anything, many are finding that the canned version not only keeps the cost and cleanup down, but still maintains the quality of its namesake cocktail," says Kim Hedmark, Head of Drizly's White Glove Wedding Service. "If cans aren't your style, you can still stock up on them behind-the-scenes and make your bartender's life (and the bar lines) much easier."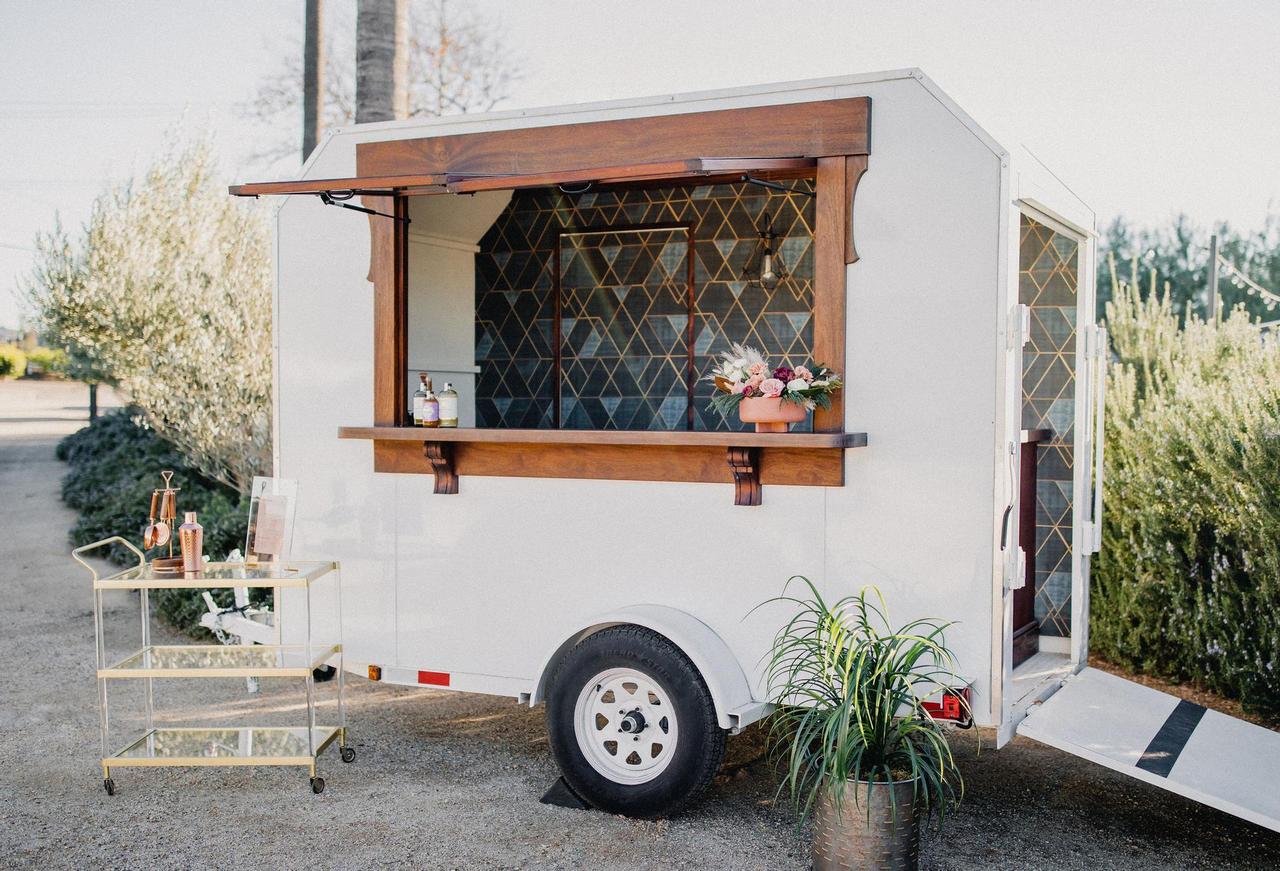 Serviced Mobile Bars
Sure, a fixed bar set-up in the corner of your reception hall is pretty standard, but why not up the ante with a modern bar on wheels? Michaela Leitch, Director of Events and Sales at Table 301 Catering in Greenville, South Carolina, predicts that wedding parties in 2022 will start opting for serviced mobile bars, especially ones that have a whimsical charm to them. "There are more and more vendors like this popping up that add a rustic, old-timey aesthetic to events, giving couples that unique touch they want on their big day," he says.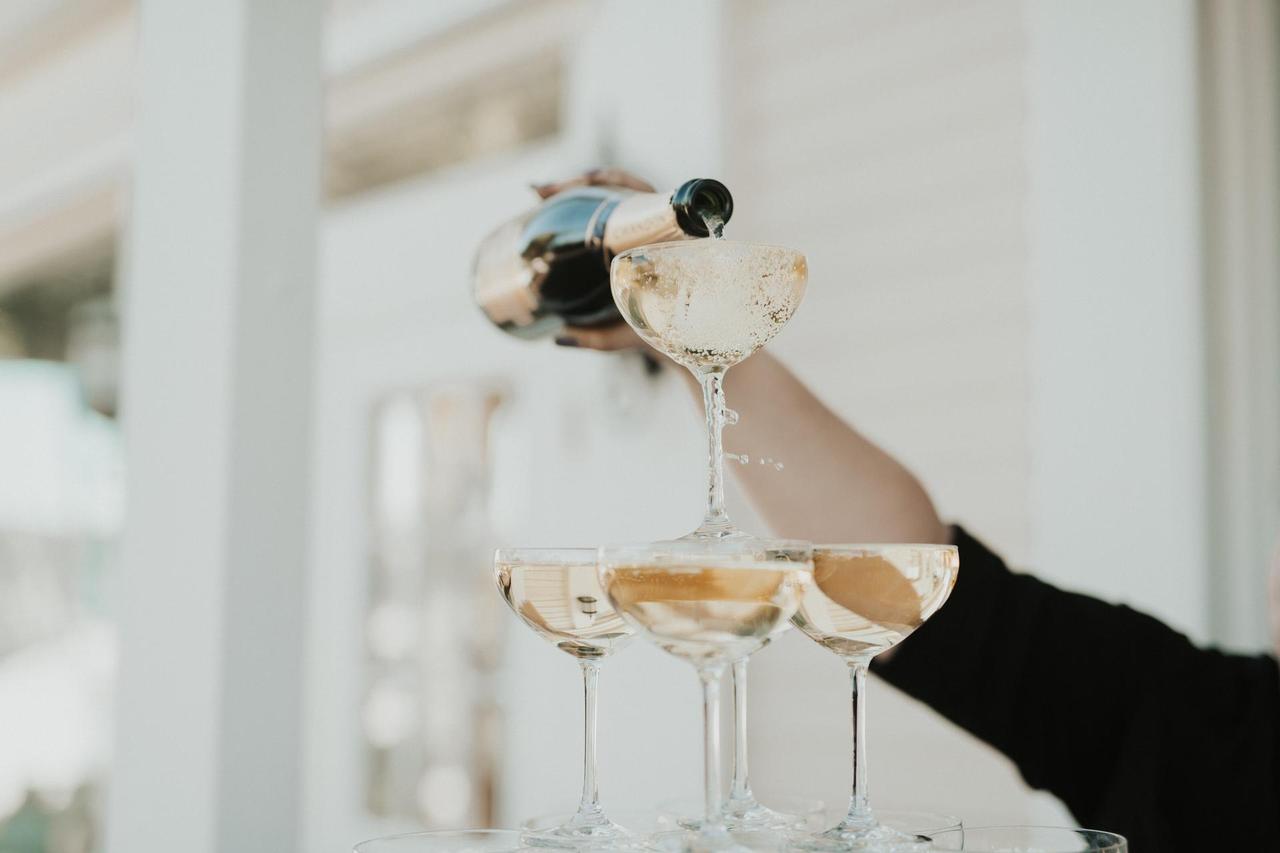 Traditional Cocktails
Some of the cocktails your grandparents enjoyed, and probably served, when they had their own wedding are back in action today, according to Leitch, as requests for older, more traditional or classic cocktails are rolling in. "Wedding parties have started asking more frequently for drinks such as French 75s, Bushwhackers, Palomas, and Old Fashioneds as an easy way to add a dynamic element into their catering presentations with some class," he says. "Champagne towers have also been making a comeback as well, and are becoming a favorite way to add a vintage touch to a reception."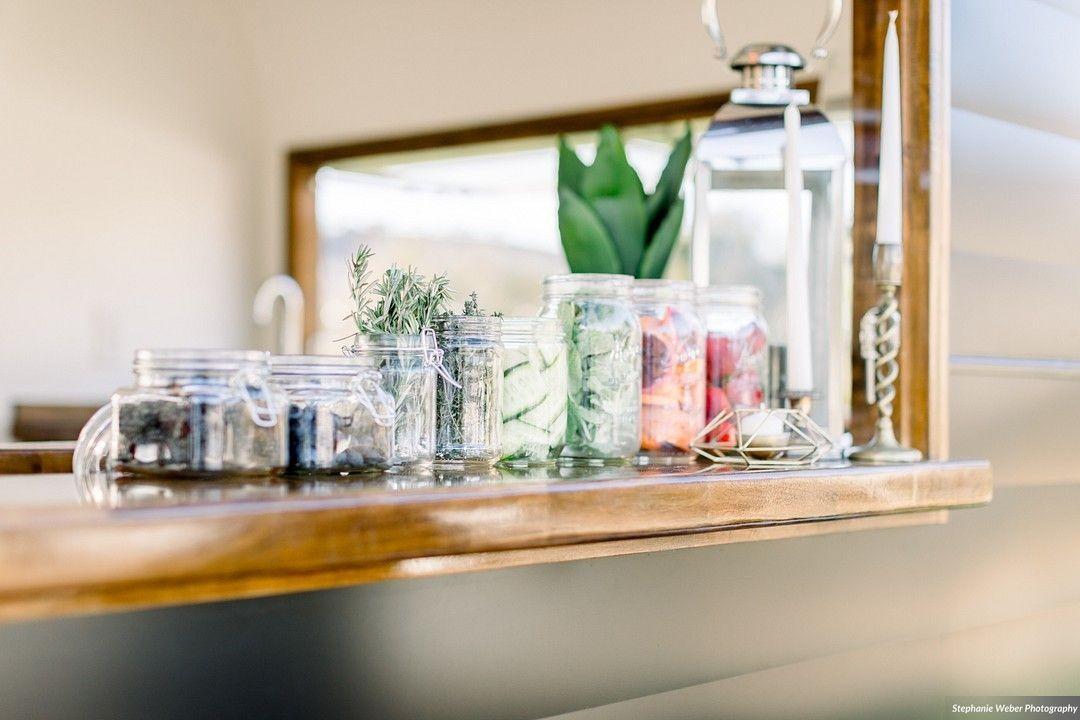 Non-Traditional Garnishes and Presentation
Who said lemon and lime were the only garnish options for your big day? Couples are starting to think outside the box and get creative and fun with what they're offering guests to tack on to their favorite cocktails. "A recent couple asked for monogrammed stir sticks to double as seat markers and another placed a popcorn cone on the side of each cocktail," says Leitch. "Everyone is always looking to have their unique 'Instagrammable' moment at their receptions, and cocktails are definitely having their moment in the spotlight."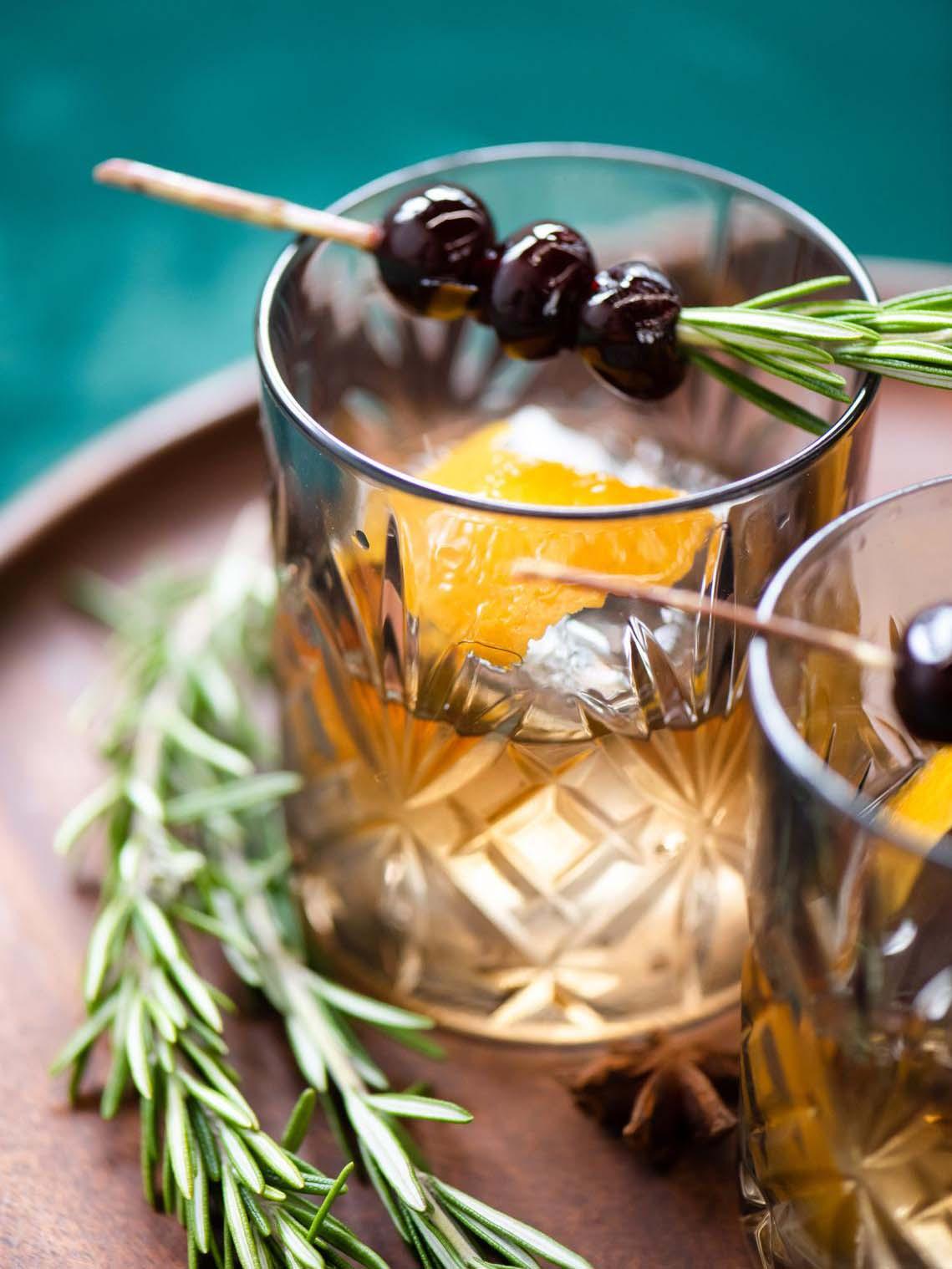 Brown Spirits
As "wedding season" broadens and expands into pretty much each of the four seasons in the year, Hedmark and her team predict that there will be an increase in the use of brown spirits for cocktails, especially in the fall and winter months. "Recently, we've seen a ton of couples request spirits like bourbon, brandy, and whiskey to create cocktails like the old fashioned, Manhattan and more," she says. "Especially if you're getting married in a colder month, consider making your welcome drink a delicious (and warm) hot toddy."