18 Late-Night Wedding Snacks to Keep the Party Going
Fuel your guests on the dance floor (and surprise them with one final treat) with these wedding finger food ideas and late-night snacks.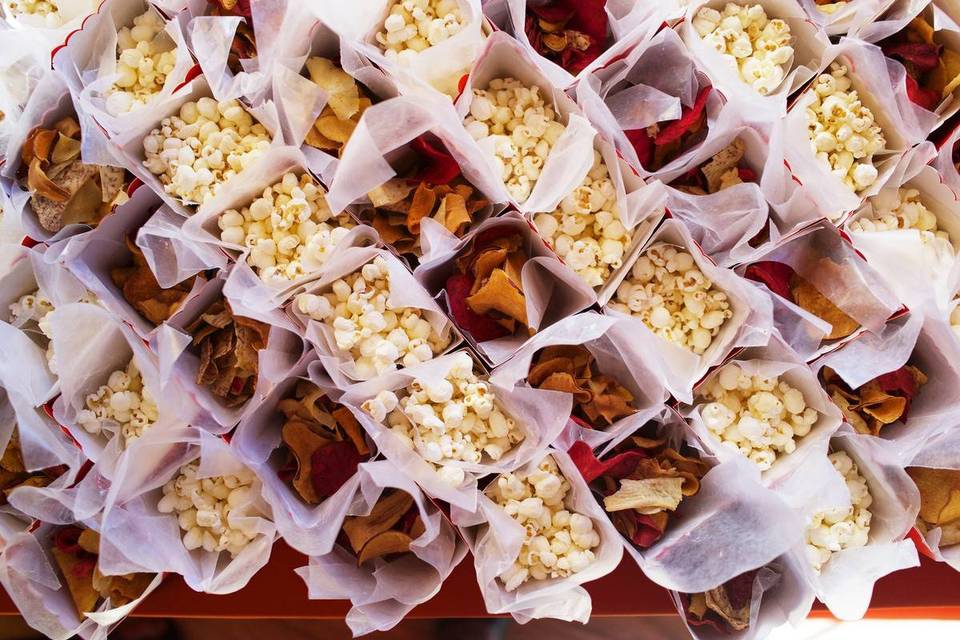 For better or for worse, it's a proven fact that your guests will remember the food you serve at your wedding, so it's important to spend some time creating a wedding menu that everyone will love (no pressure!). While the main meal usually gets all of the attention, there are other ways you can boost the culinary experience of your wedding day, like serving wedding finger foods, appetizers, desserts, and late-night snacks. Your wedding caterer will help you with all of the nitty gritty details, but in the meantime, here's what you need to know about wedding finger food ideas—and some of our favorite late-night wedding snacks to take your reception to the next level.
What are late-night wedding snacks?
These snacks are similar to the classic wedding appetizers and hors d'oeuvres—the main difference is that they're served toward the end of your wedding reception, instead of during cocktail hour or dinner. Your late-night snacks should also be small and fairly easy to grab and go, allowing guests to continue mingling or head straight back to the dance floor. Bite-sized foods and party foods, like mini hot dogs, slices of pizza, french fries, and doughnuts are some of the most popular wedding finger food ideas, but this is an opportunity to get creative and serve any snack that you simply can't do without on your big day.
When should you serve late-night wedding snacks?
We recommend serving your late-night snacks after your main meal and any traditional dessert, such as the wedding cake. It's okay if most of your wedding guests are already on the dance floor or out of their seats by the time you bring out the goods—the extra treats will take them by surprise, which is half the fun! If you're incorporating any dance floor traditions into your wedding reception, such as the garter or bouquet toss, we'd suggest serving the late-night snacks after those take place. They're also a great way to transition into a wedding after-party if you're planning to host one.
Late-Night Snacks & Wedding Finger Food Ideas
We hope your appetite is ready, because you'll definitely be tempted to add these yummy treats to your wedding menu. Here are some of the wedding finger food ideas we know your guests will love.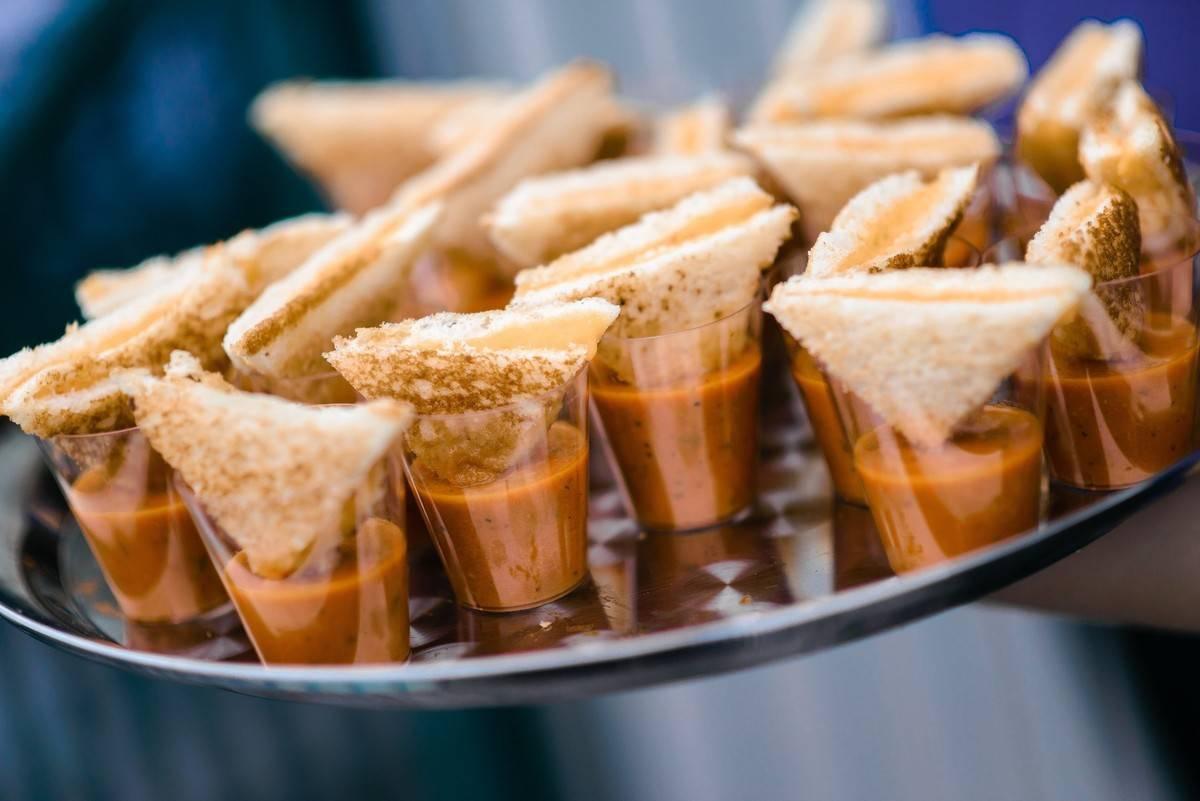 Grilled cheese & tomato soup shooters
You can't go wrong with this comfort food favorite. Not only do these miniature grilled cheese sandwiches look cute, but they're perfectly sized for dipping into a shot glass of tomato soup.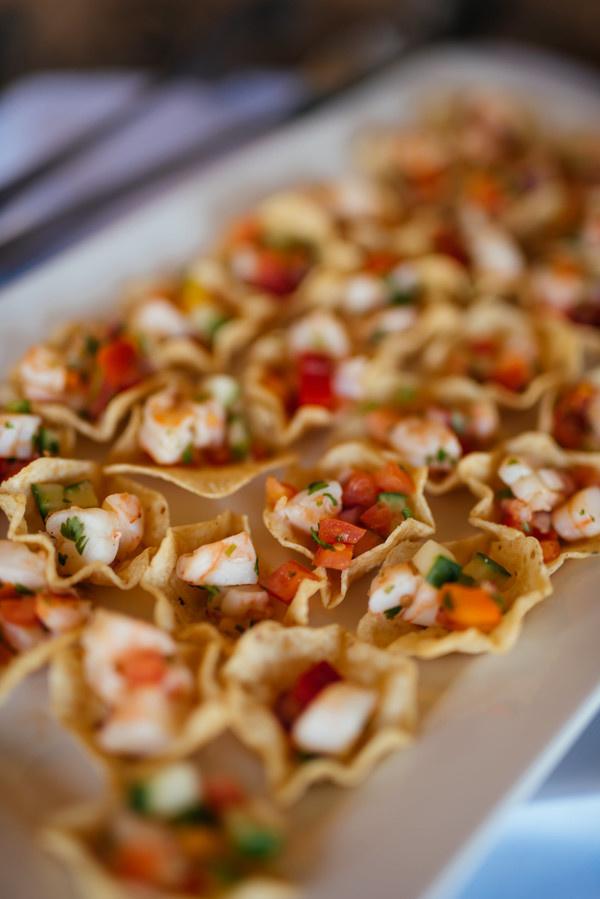 Tortilla chips & salsa
Here's how to do chips and salsa the easy way: Fill scoopable tortilla chips with fresh pico de gallo for grab-and-go snacking.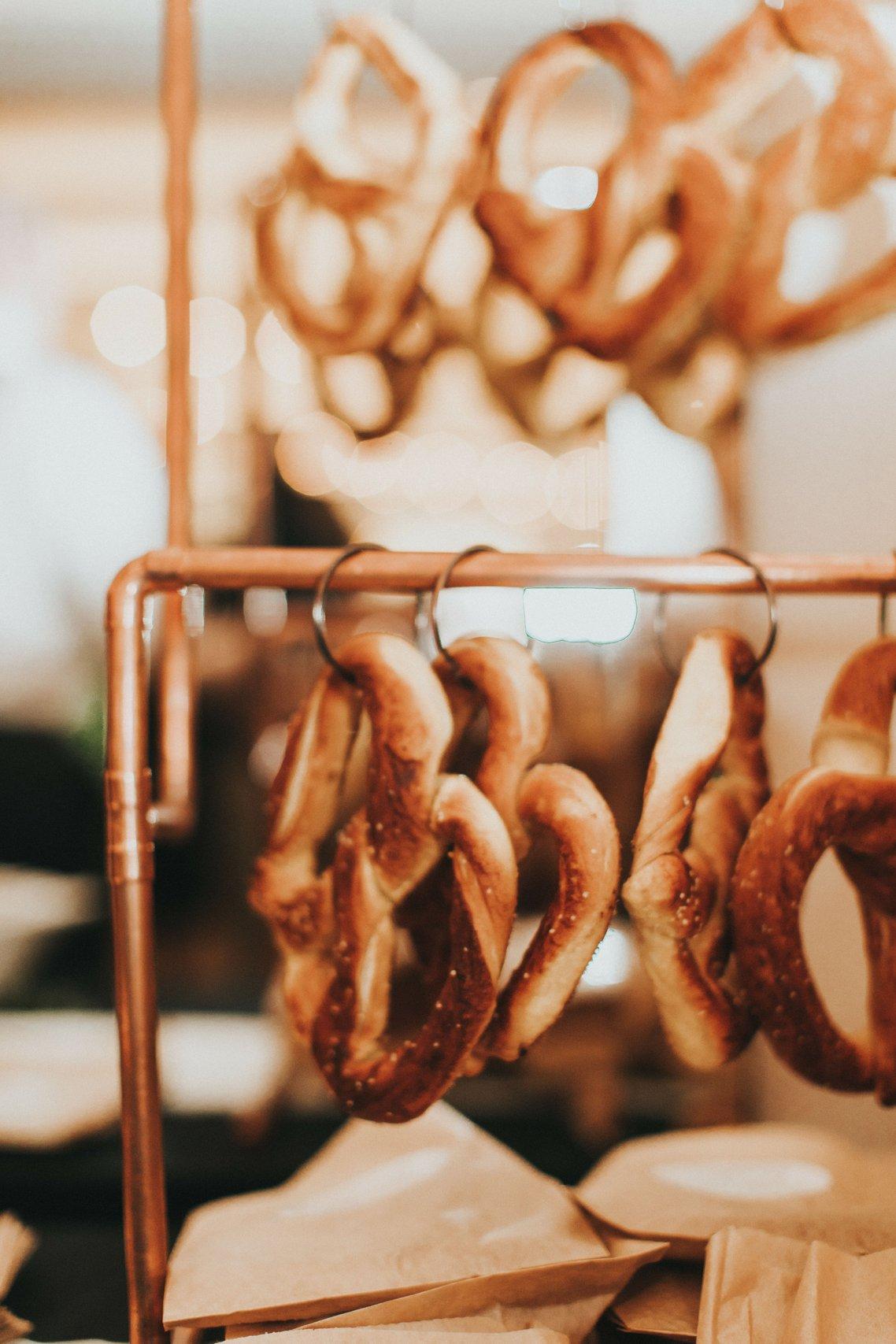 Soft pretzels
You've probably heard of doughnut walls, but how about pretzel walls? Use metal racks and hooks to hang soft pretzels and create a food station that's decorative and edible.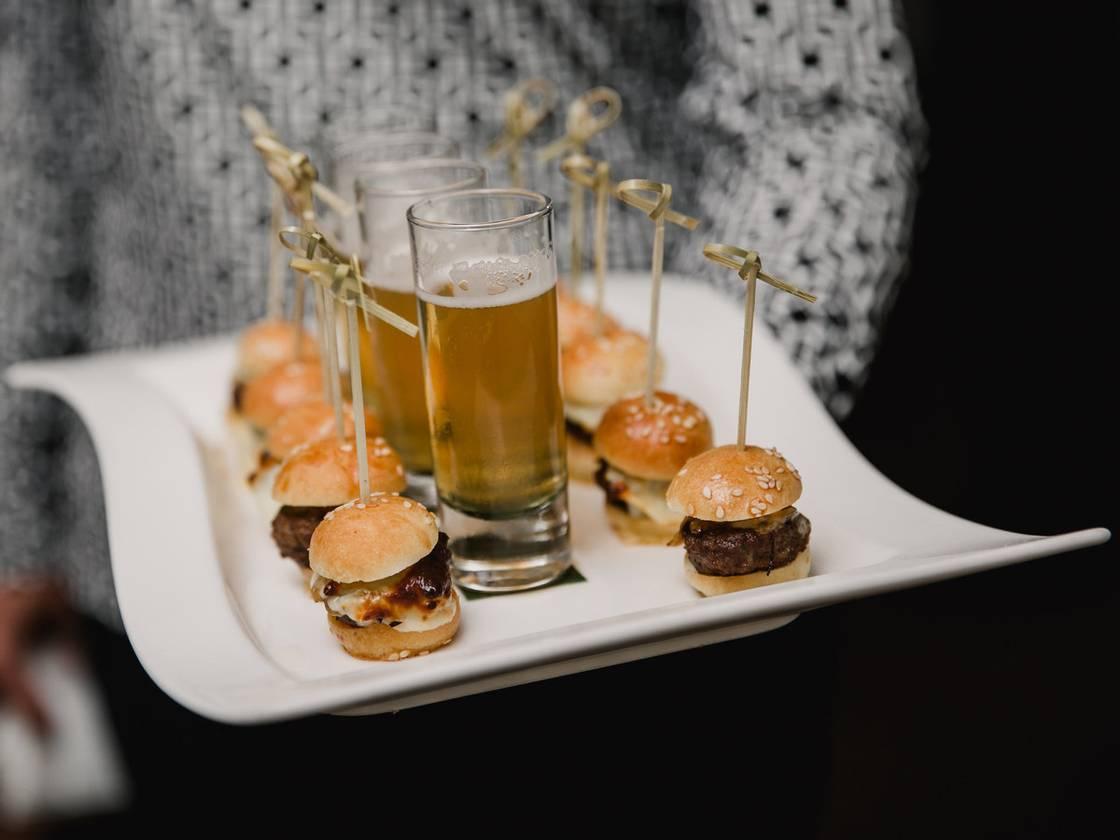 Sliders
Sliders are one of the most classic wedding finger food ideas. They're always a hit, especially when served with miniature beer flights and french fries.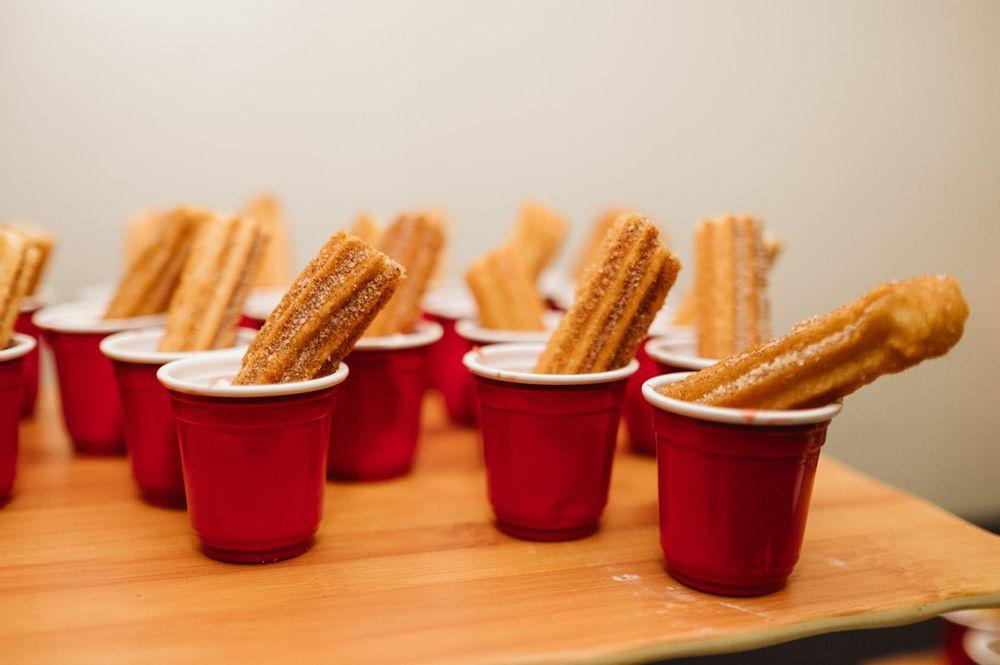 Churros
Serve mini churros in shot glasses filled with dipping sauce for a late-night snack that will appeal to any sweet tooth.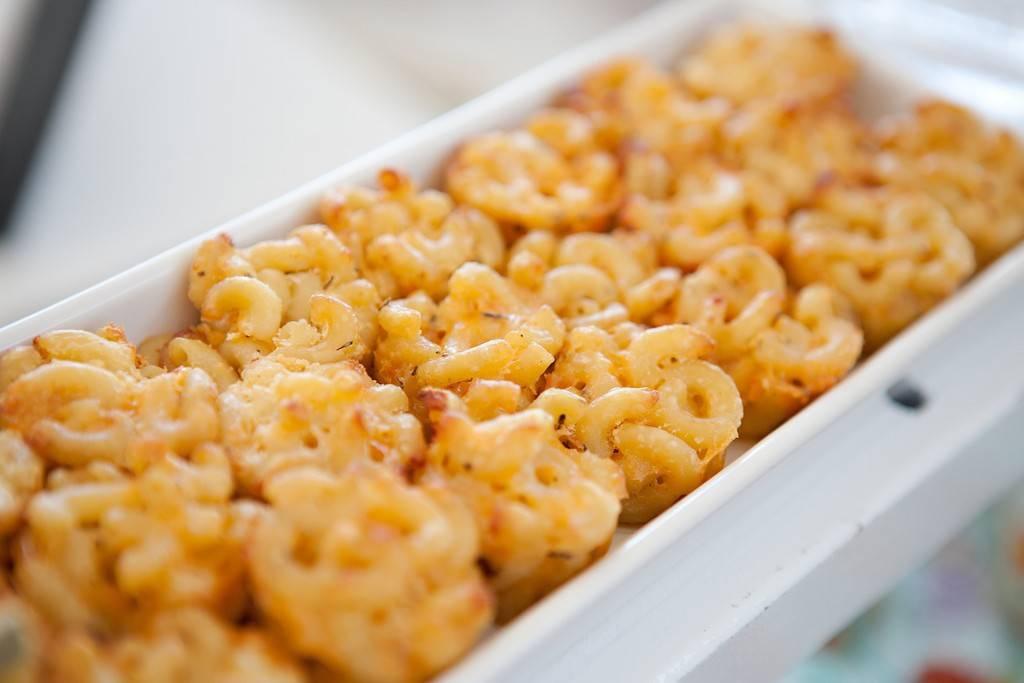 Mac & cheese bites
If you can't serve them on individual plates, be sure to provide toothpicks or mini forks for guests to grab these cheesy treats.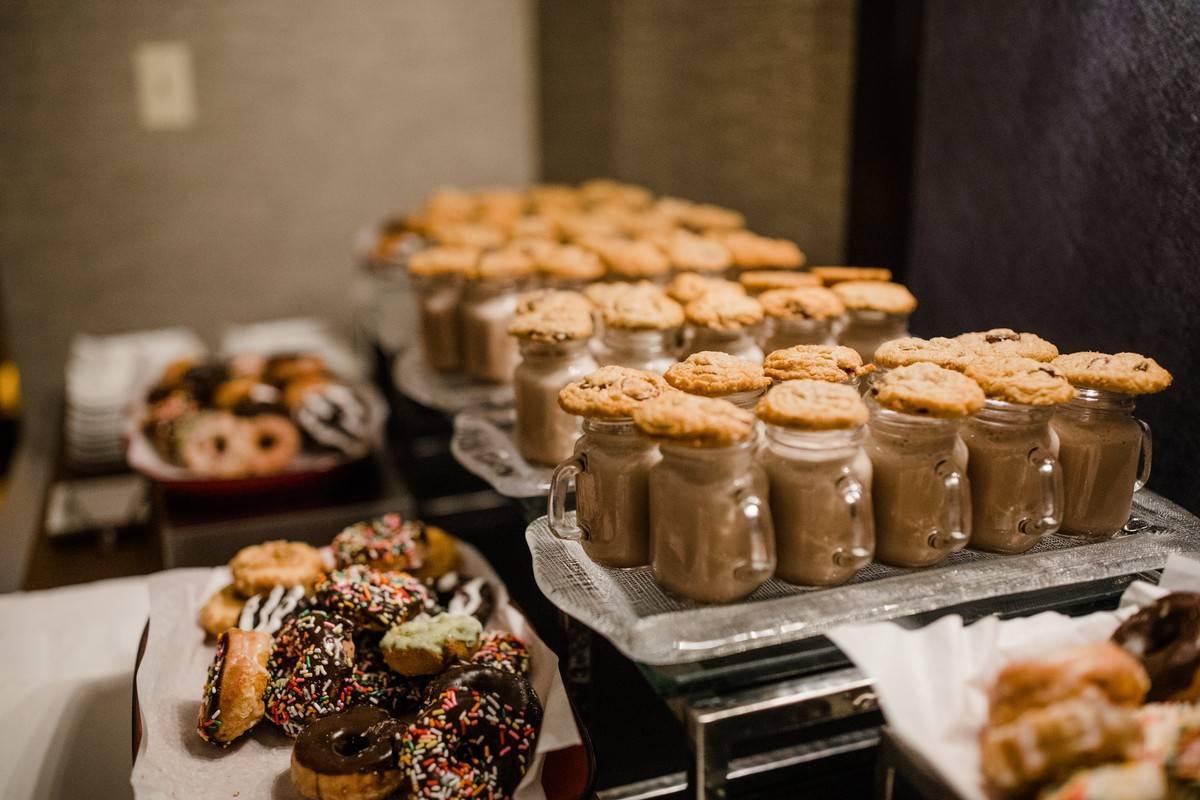 Cookies & milk
This wedding finger food idea wins the award for being almost too cute to eat. Fill glass mason jar mugs with chocolate milk and top the jars off with chocolate chip cookies for a dessert that's sweet and nostalgic.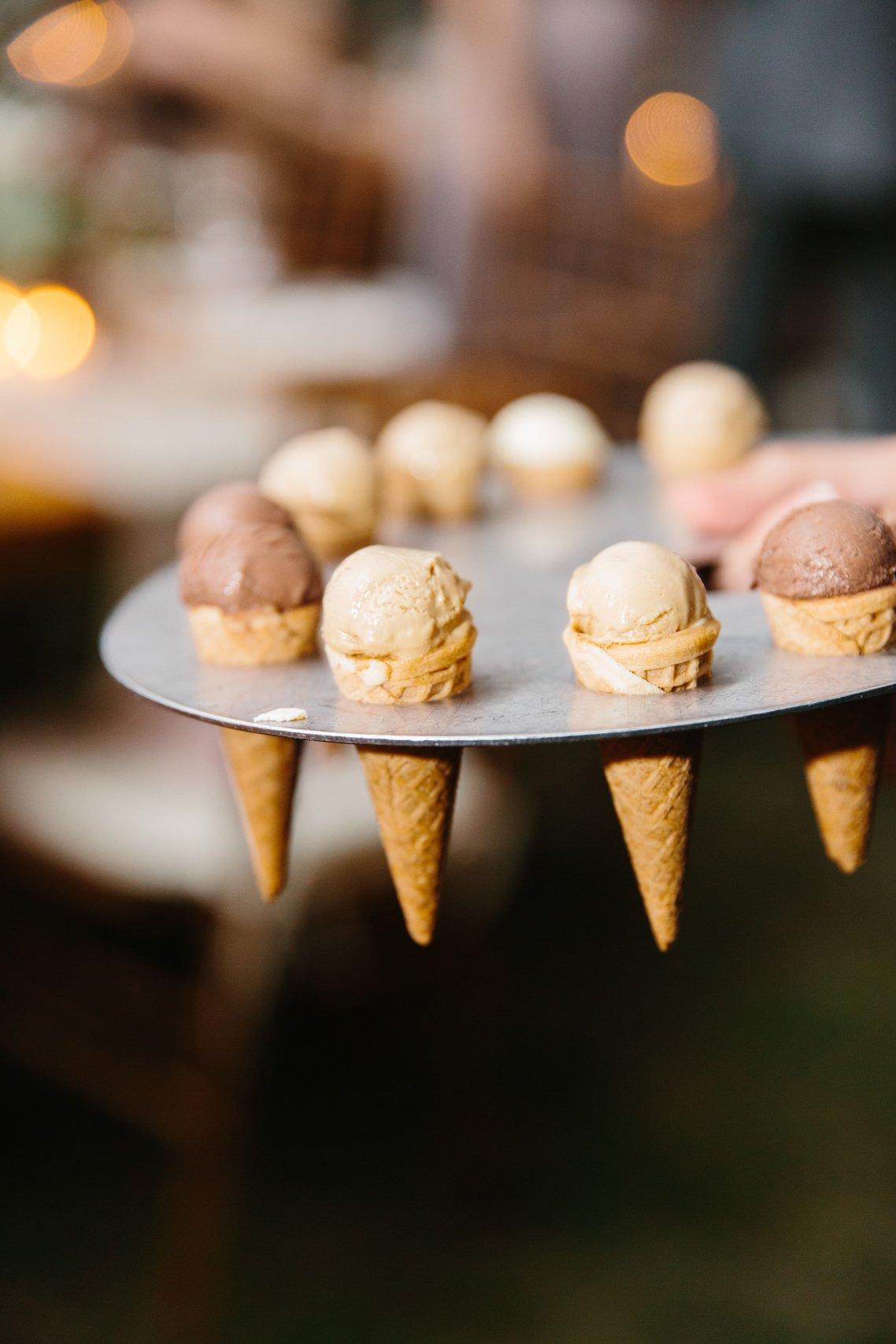 Miniature ice cream cones
Full-size ice cream cones can get messy as soon as things start to melt, but these bite-sized versions make it easy to enjoy a scoop or two of your favorite flavor.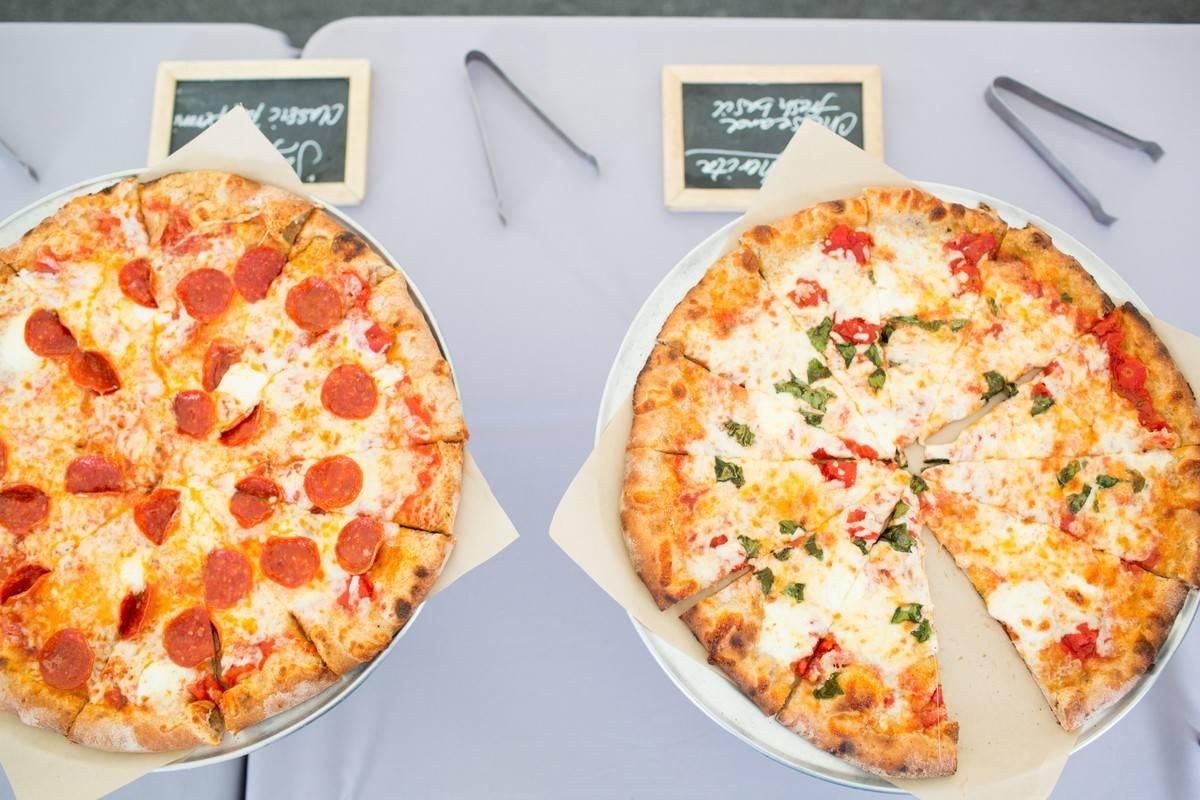 Pizza
When in doubt, pizza. If you want options other than the local pizza joint, look for a mobile brick oven pizza truck in your area or ask your caterer about serving gourmet flatbreads.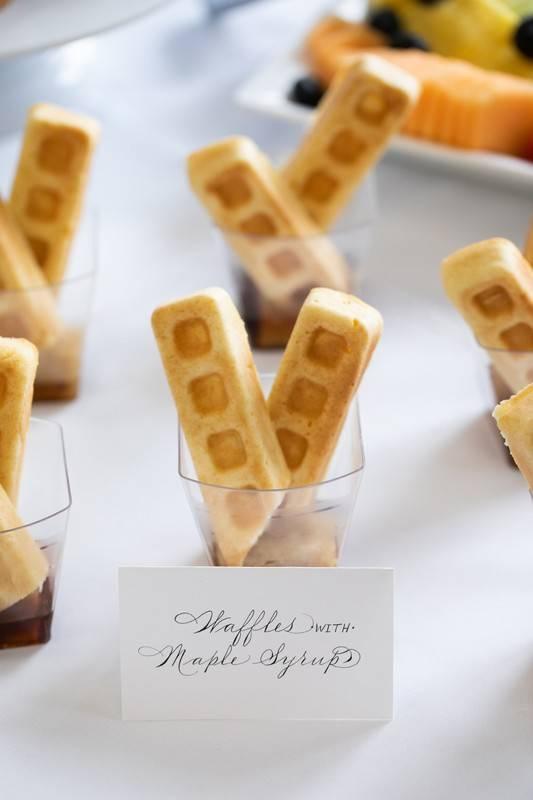 Waffle sticks
This breakfast-inspired wedding finger food idea would be perfect for a daytime reception or brunch bridal shower.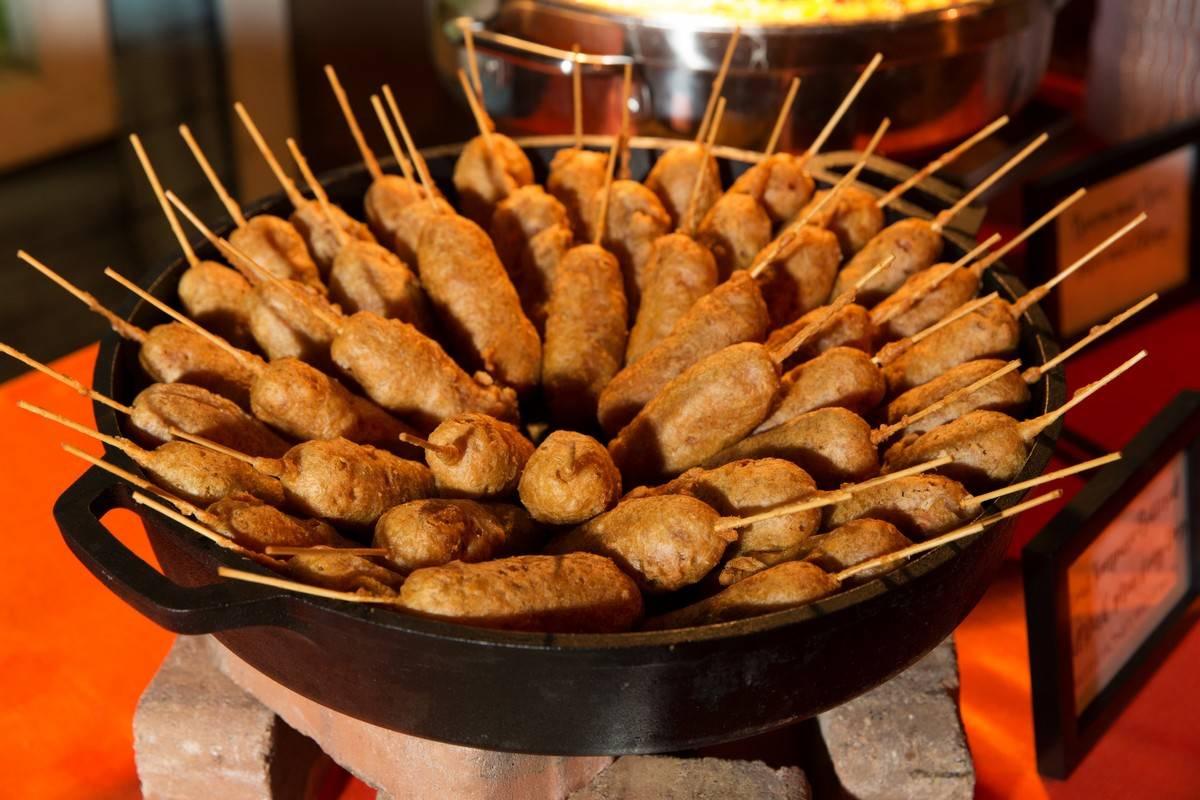 Corn dogs
Corn dogs aren't the most glamorous of foods, but they're tasty! Alternatively, you can serve hot dogs and set up a condiment station for guests to add their own toppings.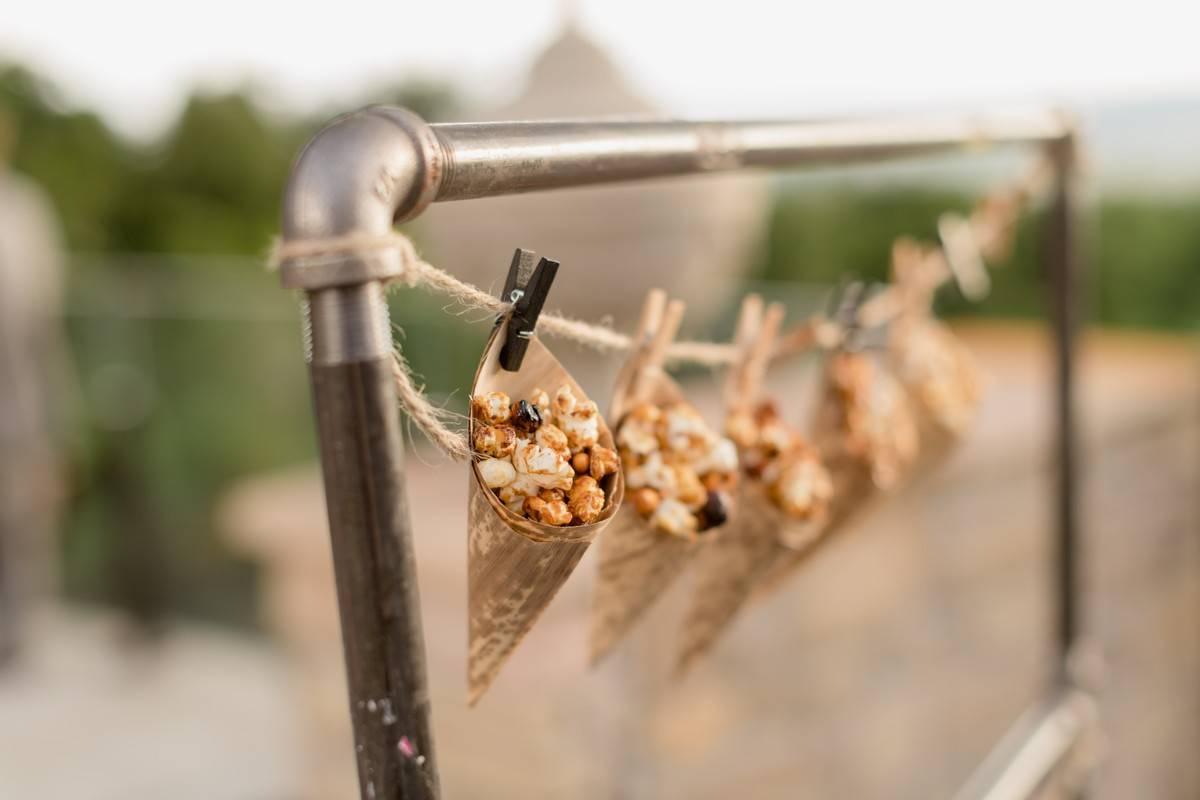 Popcorn
Gourmet popcorn is a tried-and-true wedding favor idea, but it's also great to have as a late-night snack during your reception. You can set up a DIY popcorn bar with toppings or create a popcorn wall using pre-portioned servings in paper cones.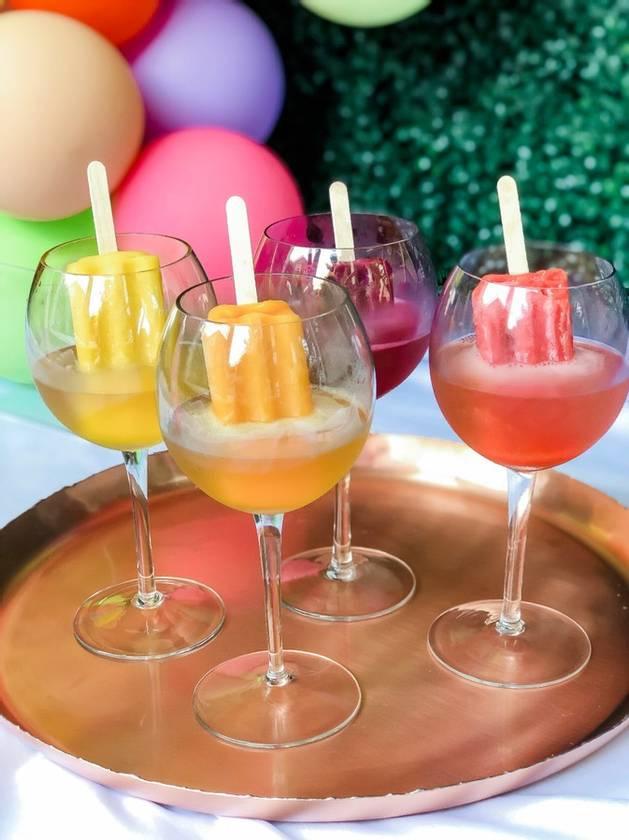 Prosecco pops
Having a summer wedding? This refreshing (and completely Instagrammable) wedding food idea was made for hot weather. Cool down after a night of drinks and dancing by serving fruit popsicles in chilled wine.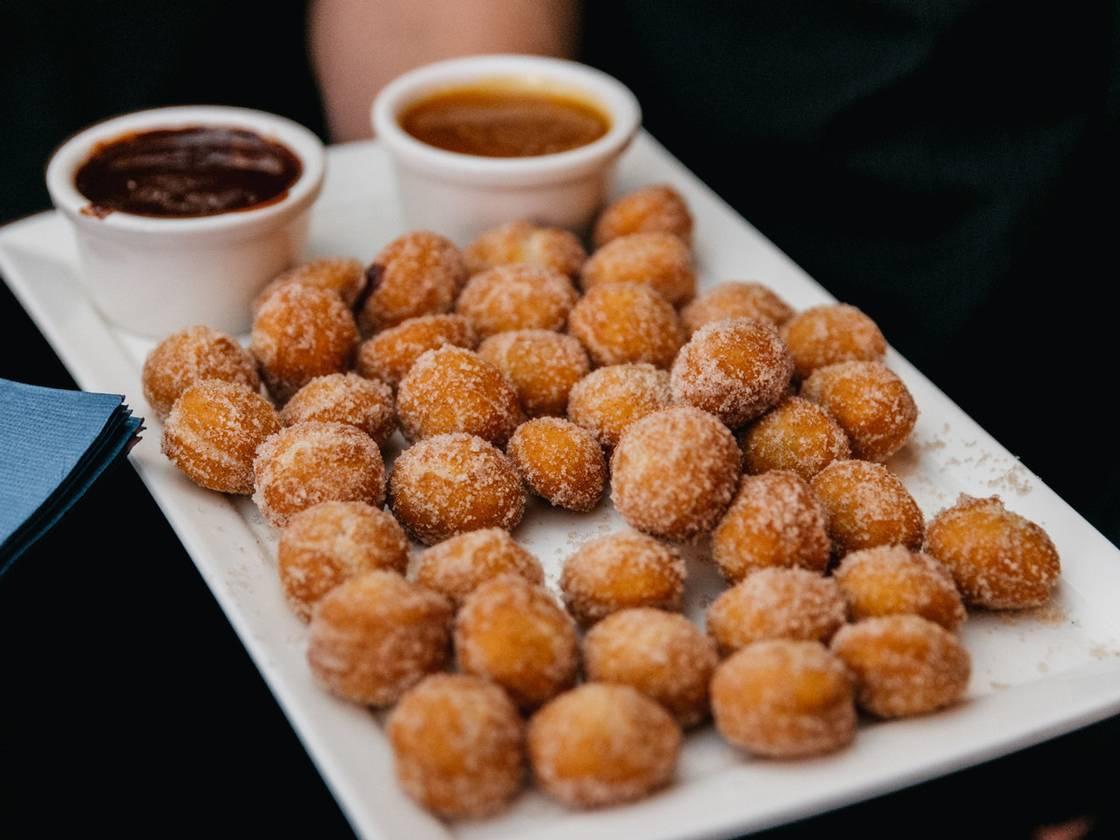 Doughnut holes
As if doughnuts weren't already tasty enough, they're even better when you add dipping sauces, like melted chocolate and caramel.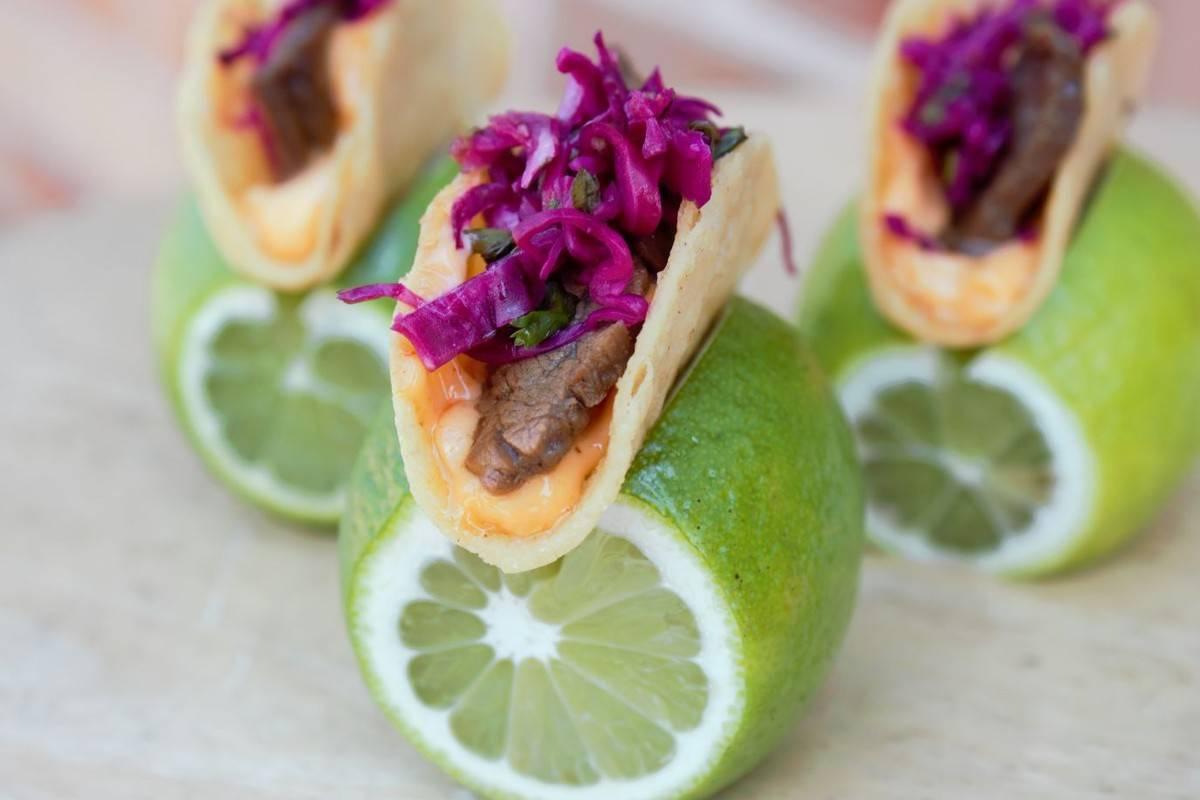 Tacos
We don't know about you, but we're always in the mood for Mexican. Garnish mini tacos with veggies and serve them on top of lime wedges for an adorable wedding finger food idea.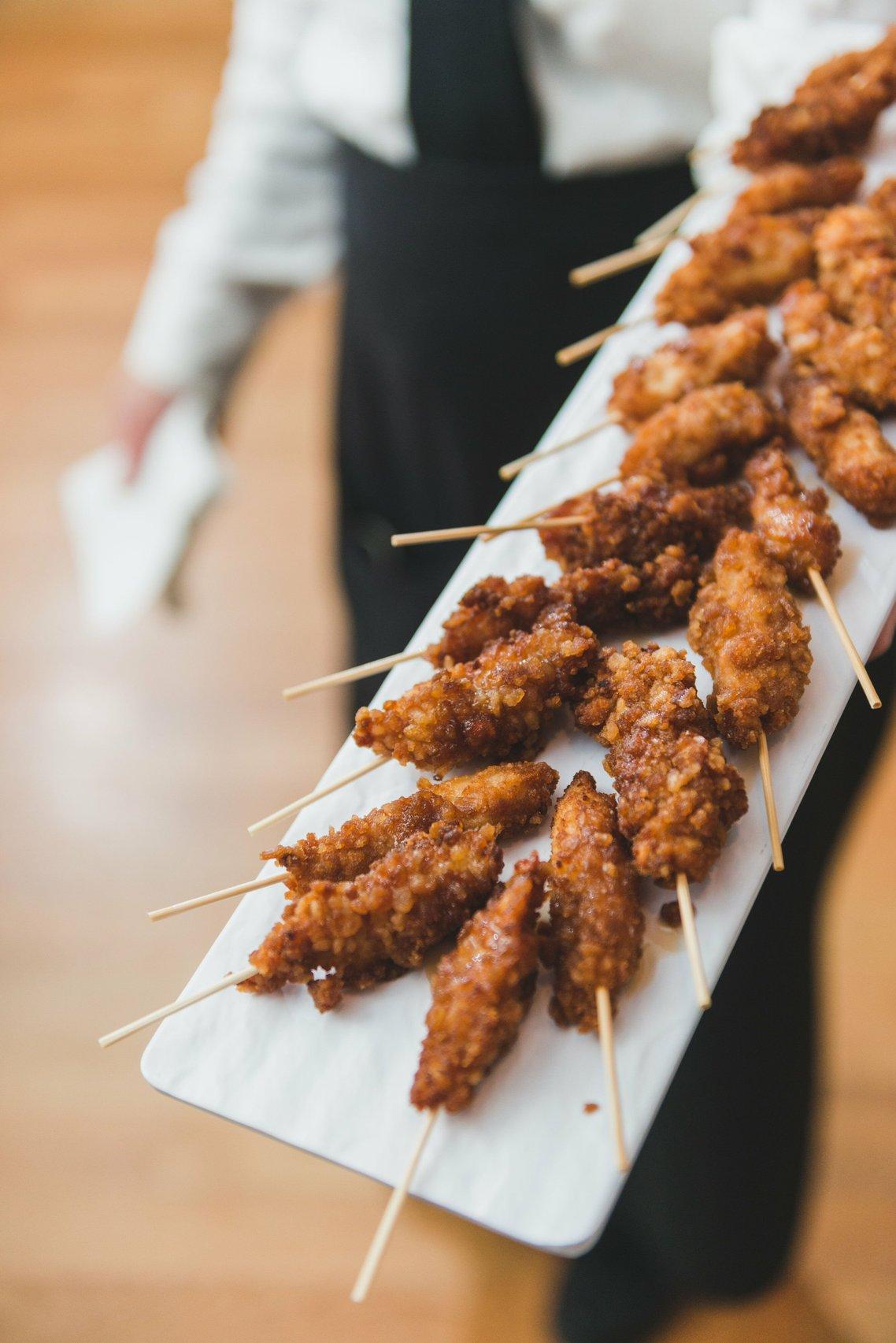 Fried chicken skewers
Crispy chicken kabobs will definitely hit the spot when it comes to your guests' late-night cravings.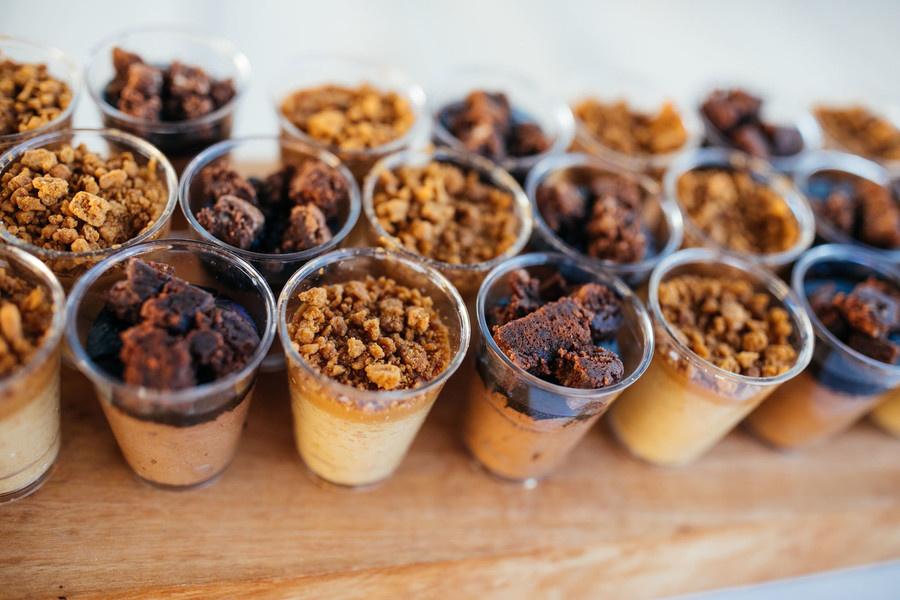 Wedding dessert cups
A variety of cobblers, parfaits, and puddings will appease guests who aren't fans of cake or other pastry-style desserts.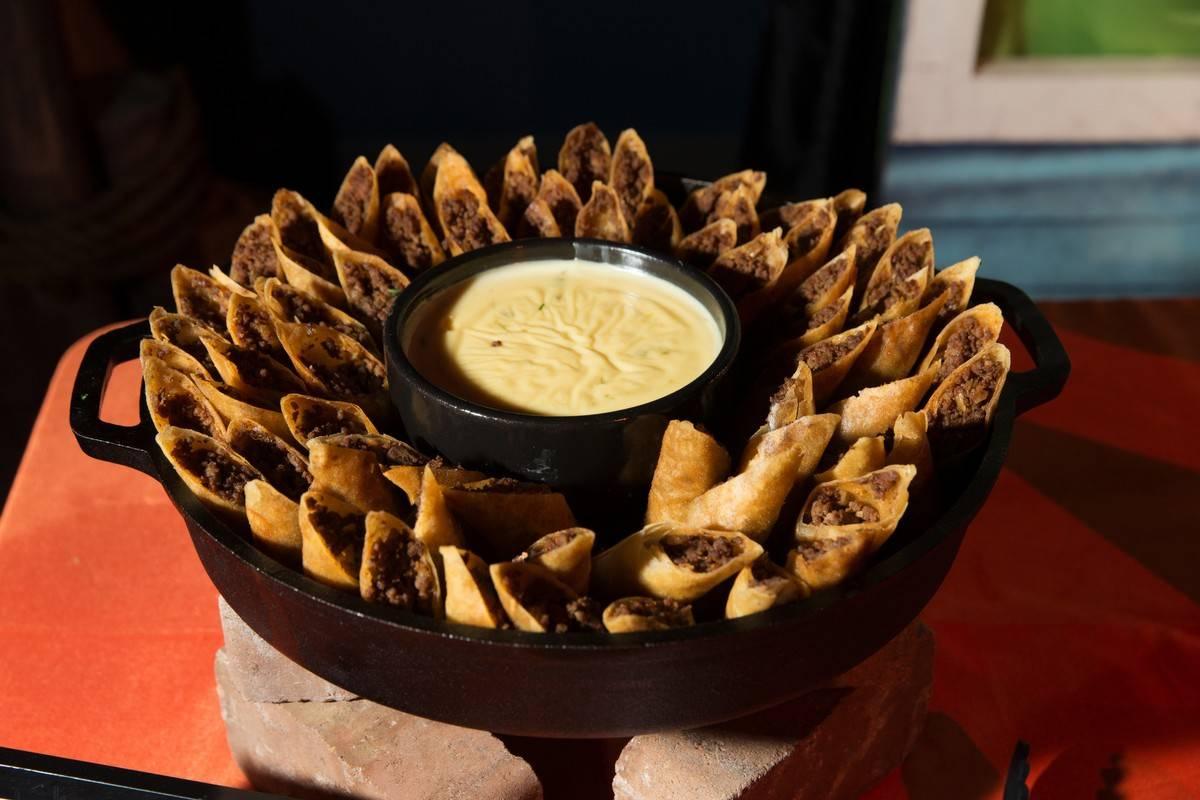 Sloppy joes
If you're having a rustic outdoor wedding, look no further than this BBQ-inspired wedding finger food idea.