9 Questions to Ask a Stationer
A great stationer will help you transform ordinary paper products into decorative elements that tie your whole aesthetic together—so choose wisely!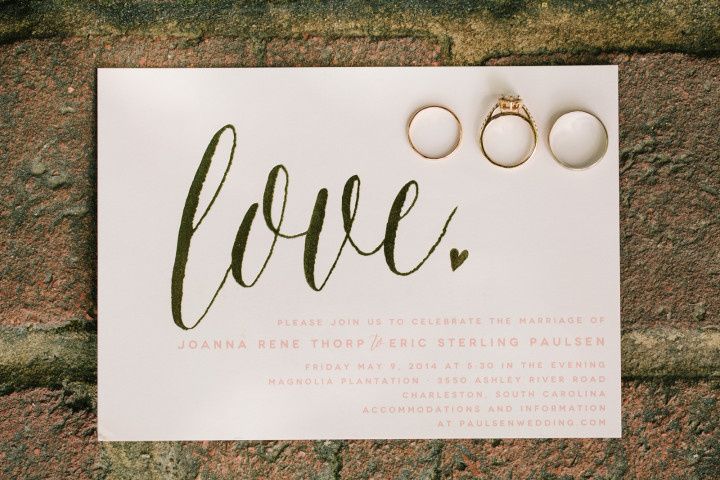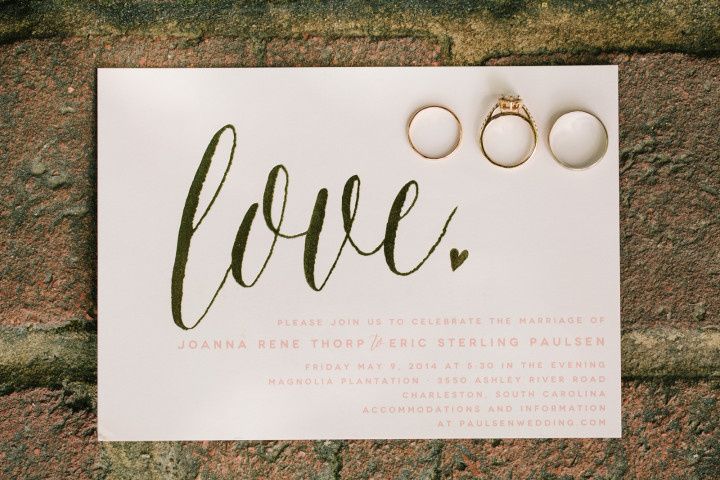 Photo: Riverland Studios
From save-the-dates to thank you notes and everything in between, it's safe to say stationery plays a pretty significant role in wedding planning. A great stationer will help you transform ordinary paper products into decorative elements that tie your whole aesthetic together—so choose wisely!


Here are a few questions to ask when on the hunt for the perfect stationery pro:

What types of printing techniques do you offer?
A stationery pro should be well-versed in each of the popular printing processes and can help you pinpoint the best fit based on your budget and desired look. If you have a particular style in mind from the beginning, you'll want to make sure your stationer can accommodate it or suggest a comparable alternative. Even if a stationer does not provide a particular printing process in-house, they may be able to outsource the job with a printer they know and trust. While in-house printing typically yields a quicker turnaround time, outsourced printing is very common.

To what extent can I customize my order?
The invitation design process could range from straightforward and templated (e.g. plugging your information into an existing design) to semi-custom (e.g. modifying the fonts, coloring, paper style, motifs, or layout of an existing design) to fully tailored (e.g. having a motif illustrated specifically for you, incorporating custom calligraphy or hand-lettering, using special paper styles and shapes, etc.) It all depends on the look you want, how much time you're willing or able to commit, and how much money you plan to spend. If you are leaning toward a more customized suite, we suggest inquiring about your stationer's design background and asking to see a portfolio of previous work.

Can you provide an overview of your typical production process and timeline?
Ask your pro to walk you through the steps involved in a standard wedding stationery order, from initial consultation all the way through to mailing the invitations. Provide your wedding date and ask them to plot out a general timeline from there. This will give you a solid idea of turnaround time on their end and will also help you establish deadlines for any items you need to organize on your end (e.g. finalizing guest list, gathering addresses, etc.)

What are your proofing policies?
Make sure your stationer will send you a digital proof of the invitation so you can check for errors and make any necessary revisions before it goes to print. An invitation should never be sent to the printer without your approval. The same goes for other stationery products such as ceremony programs or menu cards. Ask whether a fee will be charged for any revisions that may be required during the first, second, and subsequent rounds of proofing. Every stationer approaches proof revision fees differently, and it could also depend on the nature of your project. It's best to clarify the policy ahead of time to avoid surprises!

Who will my point person be throughout the process?
Find out who you would actually be working with if you were to move forward with an order. Stationers range from one-(wo)man operations to national chains. If you're going with a small business, you will likely work directly with the owner and/or an assistant. If it's a larger outfit, however, you may be assigned to a project coordinator. Both are perfectly acceptable, but just know that the person you meet during that initial consultation isn't necessarily the person who will be overseeing your project.

Do you offer any packaged rates or special discounts for large orders?
Your stationer might be able to give you a lower rate if you order additional stationery products (e.g. day-of items like ceremony programs, place cards, menus, and favor tags) along with your invitation. It can never hurt to ask!

Do you offer assembly and addressing services?
Many stationers either offer these services themselves or will happily put you in touch with a reputable contact. Even if you plan to take care of these tasks yourself, it's always nice to know you have the option of hiring a pro, particularly if your invitation comes with a lot of enclosures and accoutrements or if you're not super savvy when it comes to envelope addressing etiquette.

Can you provide a postage cost estimate, based on the invitation I have in mind?
If you have a solid idea of the paper weight, size, and number of pieces included, your stationer should be able to give you a general idea of what it will cost to mail your invitations. While the price won't be exact until you finalize your order and can weigh the contents, it's good to have a ballpark number to factor into your budget.

When is payment due, and what methods of payment do you accept?
Note the sum, due date, and method of payment for any deposits, installments, or full payments—so you can keep track in your budget tool!