26 Pink Wedding Ideas That Are Trending Right Now
These pink wedding ideas prove that this color only gets better with time — and that we shouldn't expect to see it going away anytime soon.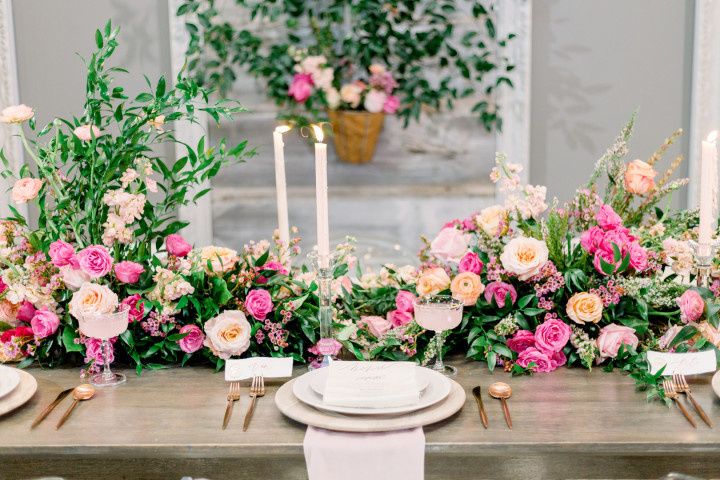 Pink is a color of many talents. Depending on the shade you use, pink can be romantic, playful, elegant, and even edgy. Thanks to its versatility, it continues to be one of the most popular wedding colors, which is why we've rounded up some of the trendiest pink wedding ideas to show you exactly why this color won't be going away anytime soon (and to inspire you with new ideas if you're having a pink wedding theme!).
Here are 23 pink wedding ideas that feel totally fresh and on trend.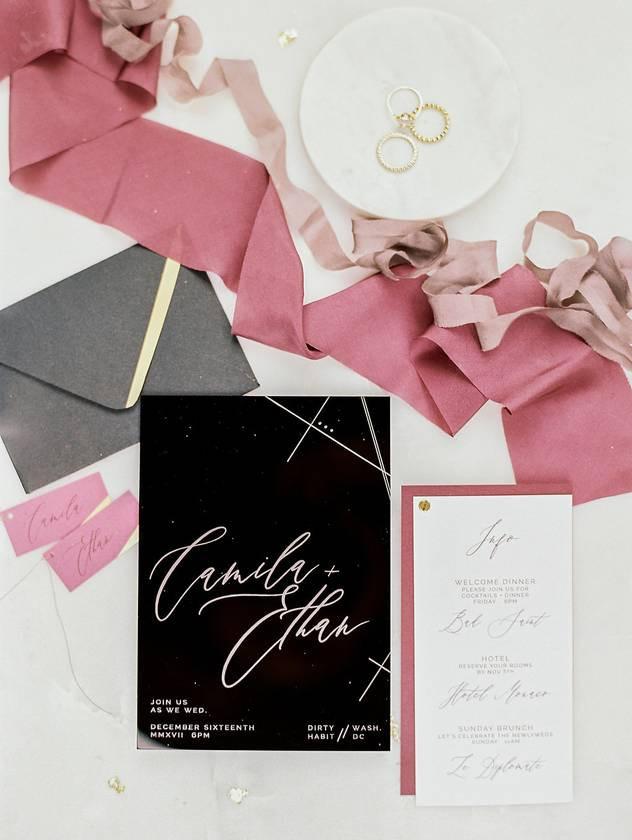 Stationery suite
Put a modern spin on pink wedding invitations by pairing a raspberry accent color with contrasting black and white details. When it comes to the design elements, less is more — this minimalistic stationery suite is sleek but romantic.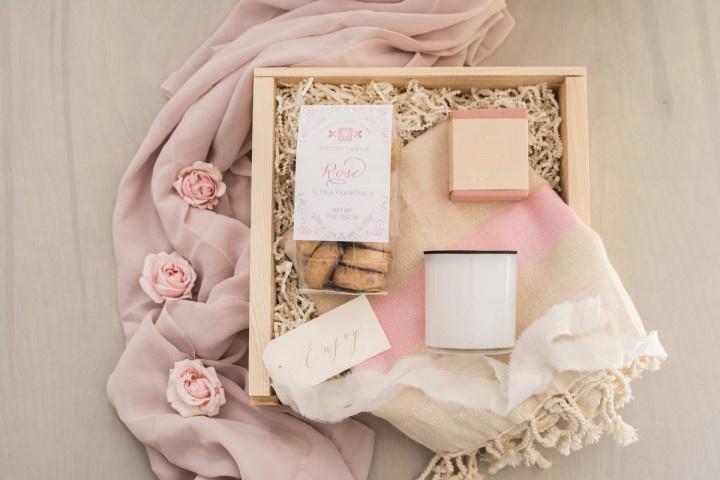 Gift boxes
Set the tone for your pink wedding theme with color-coordinated gift boxes. Whether you're surprising your bridesmaids with boxes of goodies or putting welcome gifts in your guests' hotel rooms, the extra attention to detail won't go unnoticed.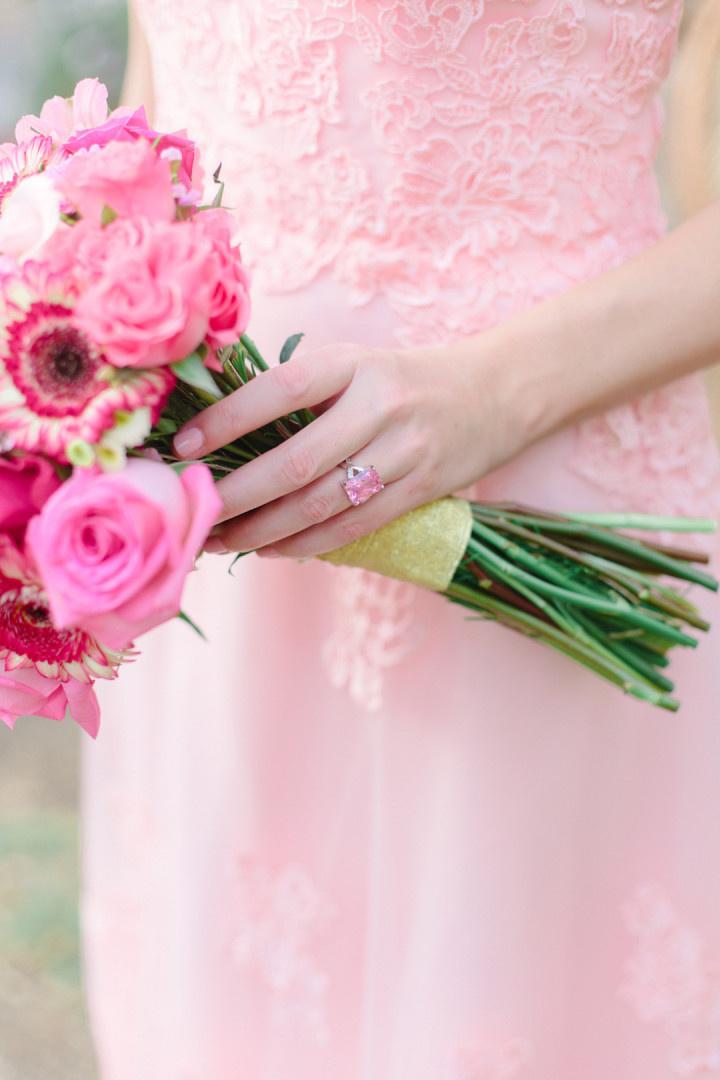 Engagement ring
A pink engagement ring is perfect for hopeless romantic brides who also love a bit of glitz and glam. Over the last few years, colored diamonds and morganite engagement rings have been on the rise, and we have to say that we're hoping this trend sticks around for a while.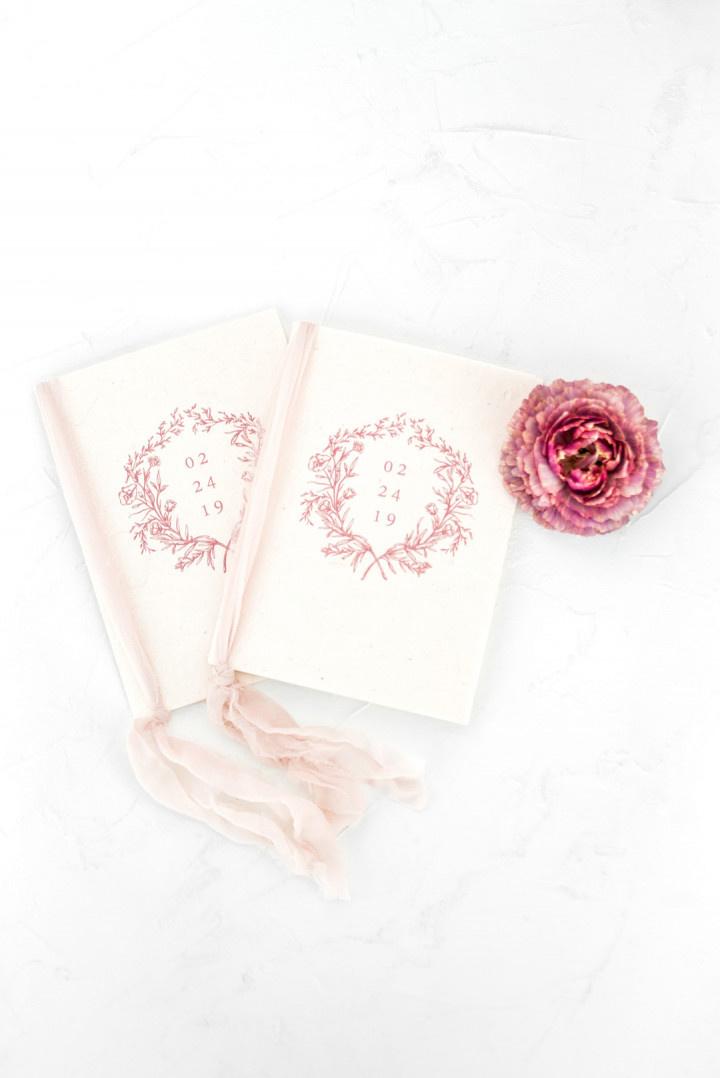 Vow books
If you're writing your own wedding vows, don't just use any old notebook — have one customized specifically for the occasion. Not only will special vow books look better in your wedding photos compared to a plain piece of paper (trust us on this one!), but the notebooks will keep your heartfelt words preserved for decades to come.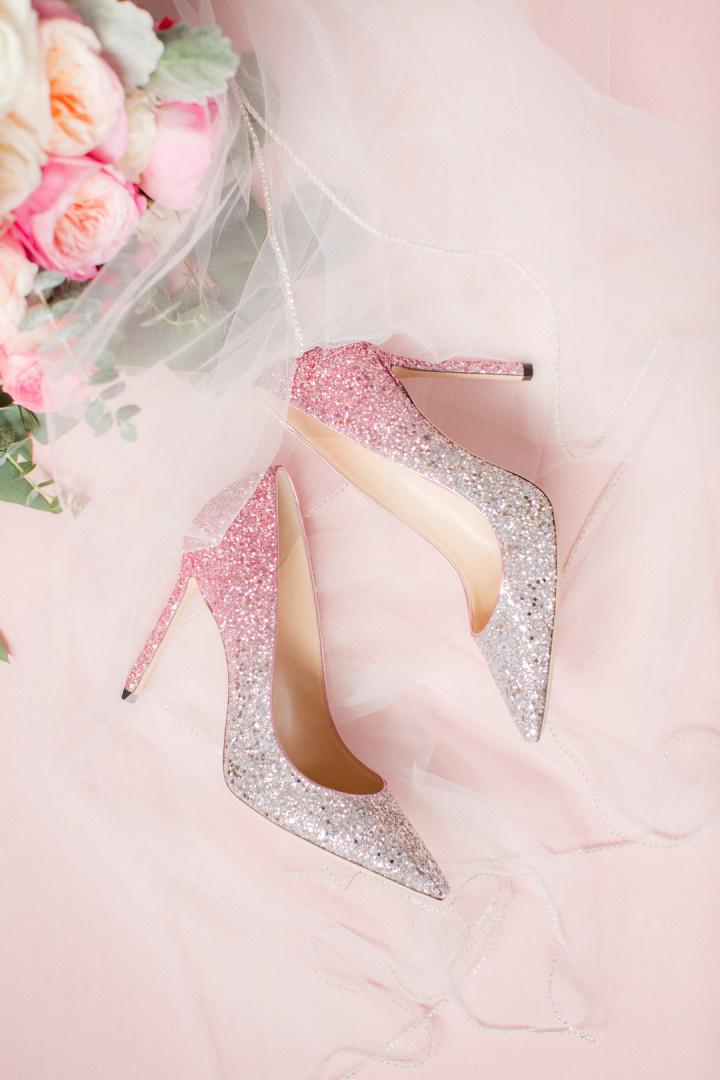 Wedding shoes
Channel your inner diva by rocking a pair of pink glitter shoes underneath your wedding dress. They're a fun alternative for the fashionista bride who isn't shy about making a statement!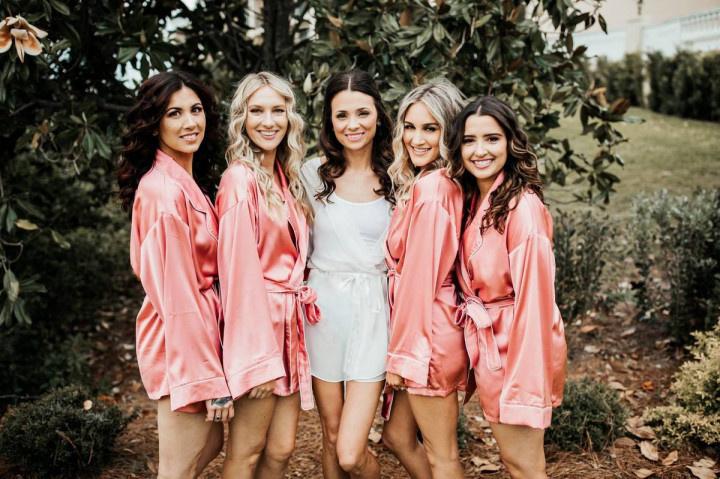 Robes
Getting ready photos are a wedding day must-have, so you might as well look cute for the camera! Pink satin robes are a stylish option for bridesmaids. The easy wrap silhouette helps to avoid hair and makeup mishaps, since your 'maids won't have to worry about slipping anything over their heads to get changed.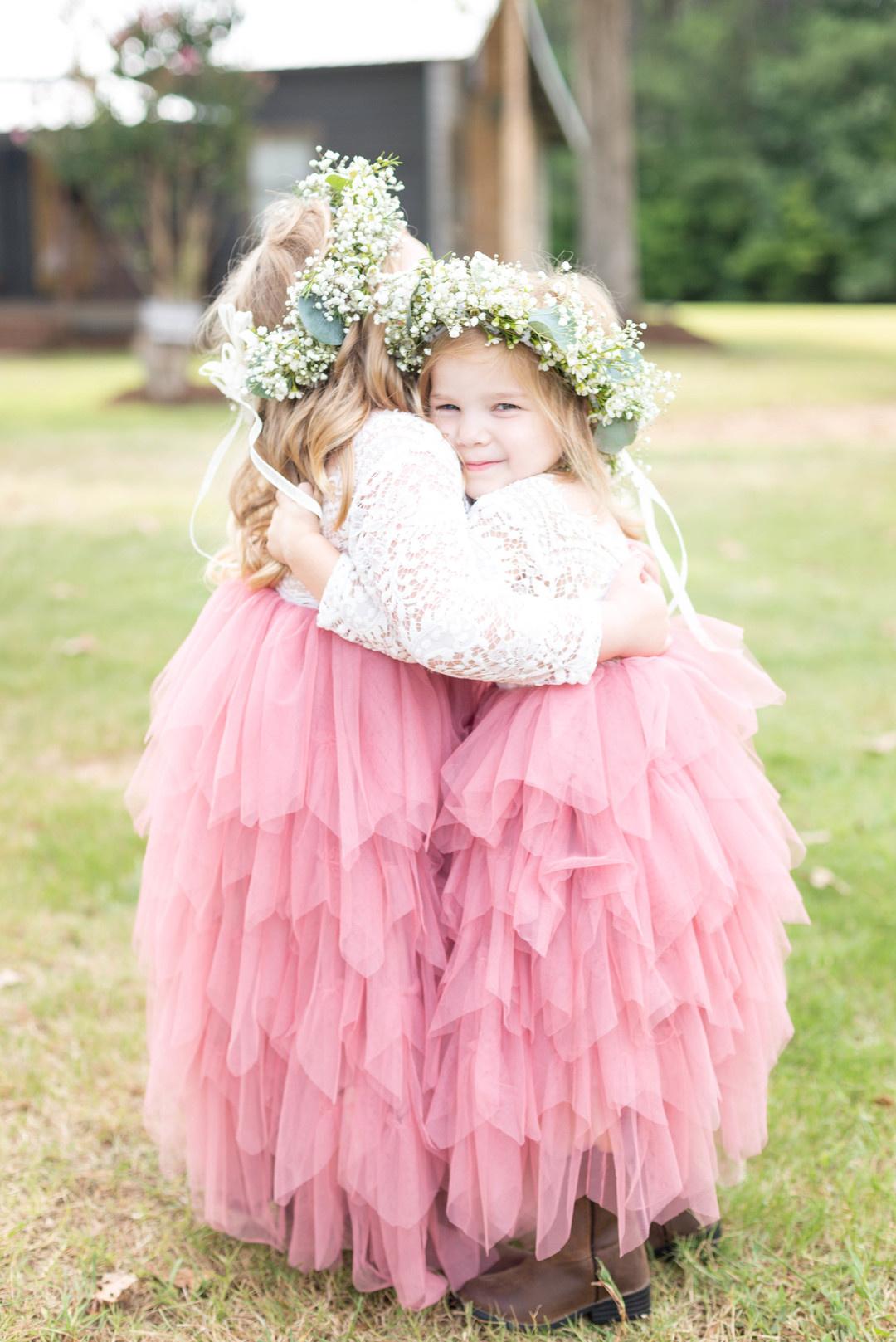 Flower girls
The only thing cuter than one flower girl in a pink tutu is two flower girls in pink tutus. Outfit your youngest wedding party member(s) in this ballerina-inspired style for a darling look.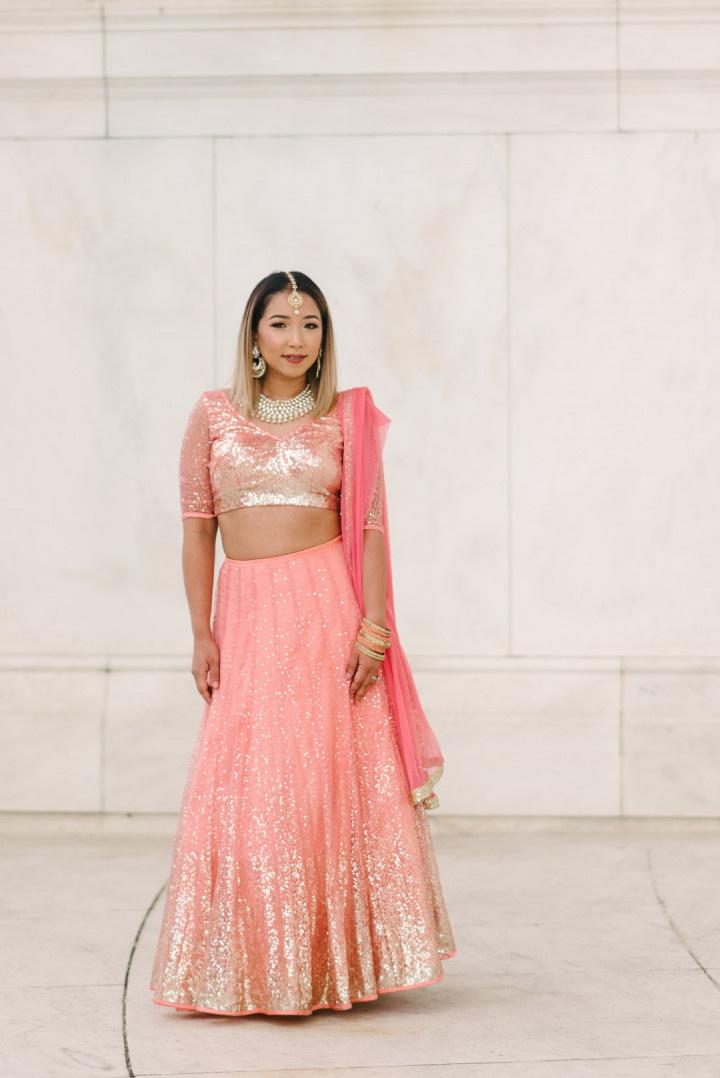 Wedding dress
We love a bride in pink! Whether you opt for a romantic blush tulle ball gown or a bedazzled coral lehenga like the bride above, a pink wedding dress guarantees that all eyes will be on you.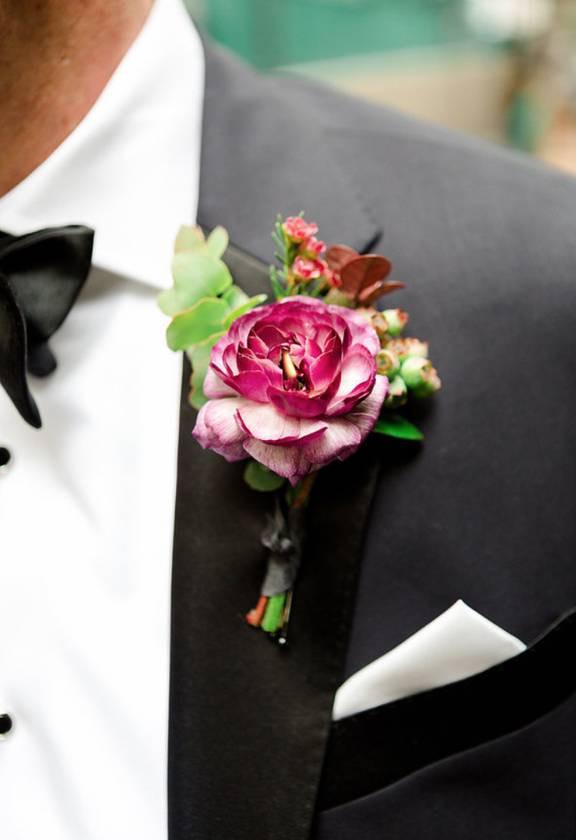 Boutonniere
Grooms can add a bit of pink to their wedding day attire, too. Accessorize a traditional tuxedo with a fuchsia pink boutonniere for a look that's classic-with-a-twist.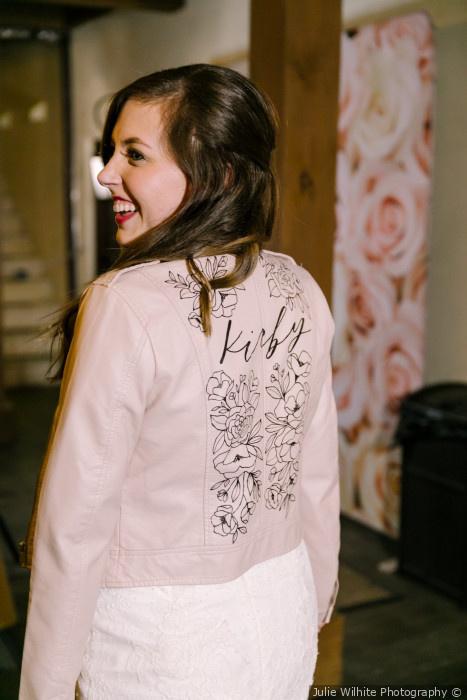 Bridal jacket
Bridal jackets are the latest cool girl wedding accessory. A personalized blush leather jacket adds a bit of edge to your wedding dress and is a great way to switch up your look between the ceremony and reception. Bonus: it's something you can totally re-wear after the big day is over!
Wedding bouquet
Don't get us wrong, we love pink roses as much as the next floral-obsessed bride or groom. But if you're looking to give this timeless flower a modern-day update, consider using them in a uniquely shaped arrangement — cascading bouquets and presentation bouquets are just some of the unexpected options out there.
Floral design by Intrigue Design & Decor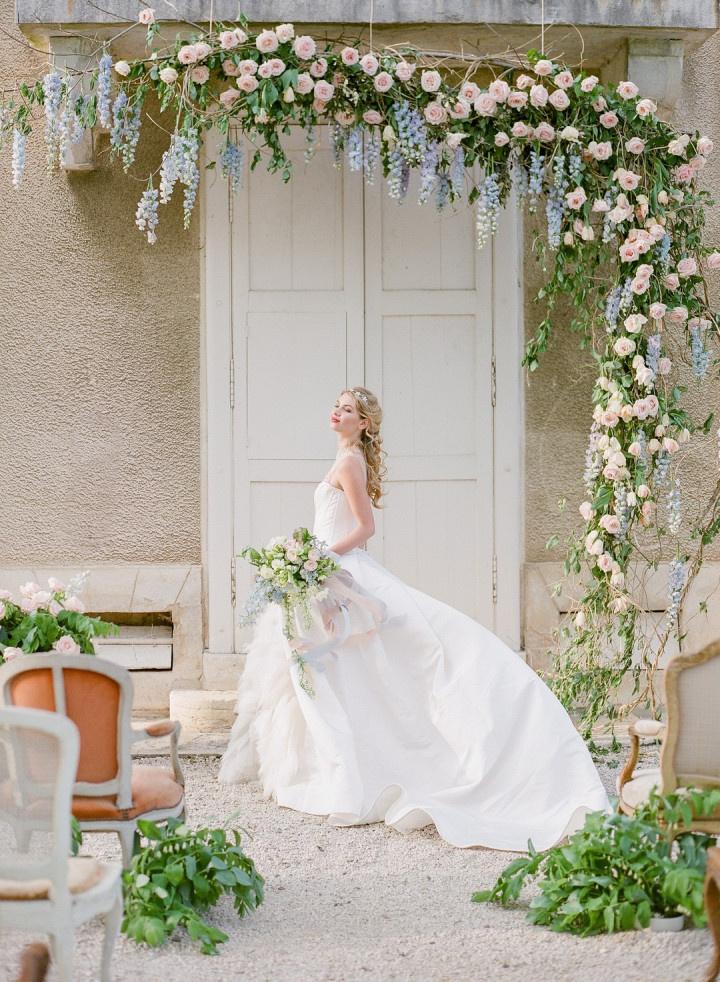 Ceremony backdrop
If there's one pink wedding color palette that always gets us, it's blush and blue. Accent colors like periwinkle and cornflower give substance to a barely-there blush hue, and the result is incredibly romantic (not to mention perfect for a spring wedding). Just take a look at this ethereal floral arch, which features blush roses, delphinium, and grapevine. Swoon!
Floral design by Florésie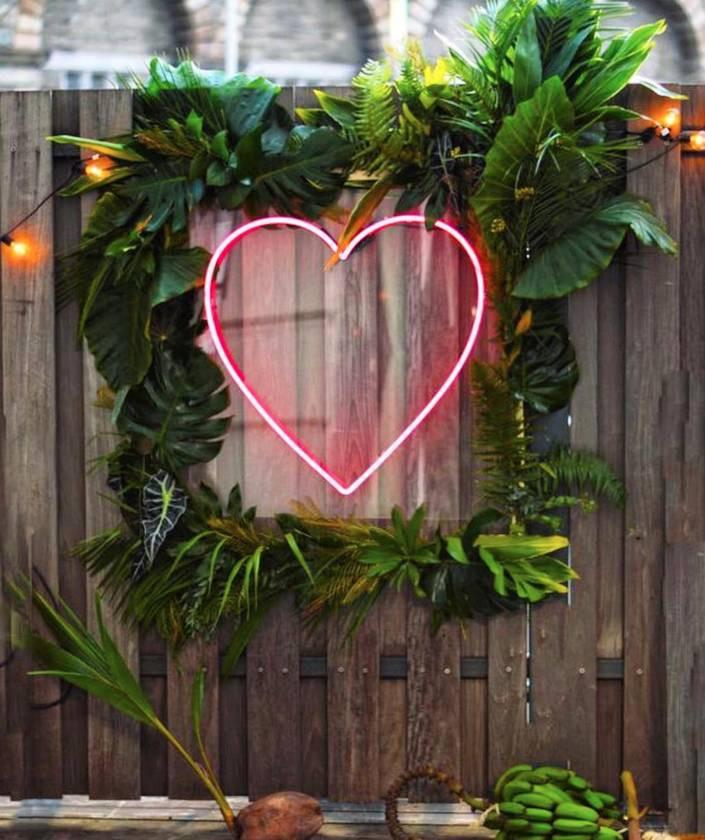 Neon sign
Set your venue aglow with a neon wedding sign in an electric pink color. We think this neon heart and greenery combo would be perfect for a tropical wedding theme.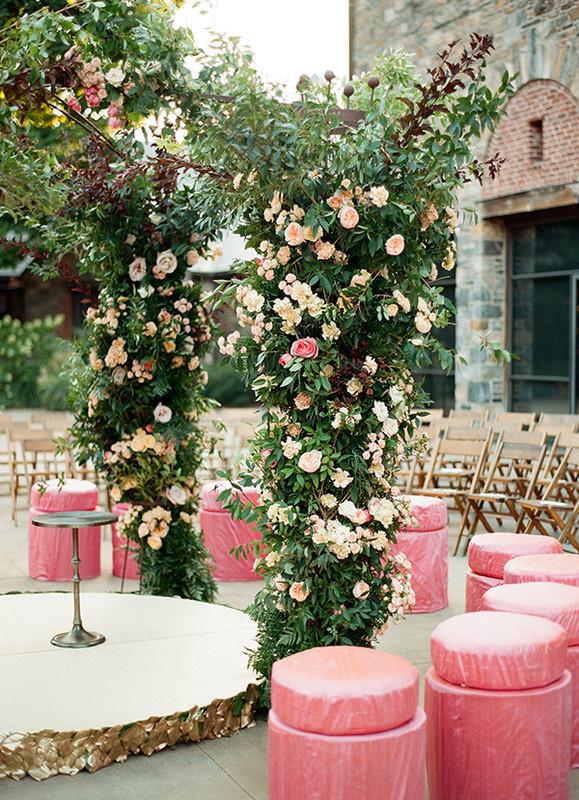 Ceremony seating
Who says you have to stick with traditional wedding chairs for your ceremony? A row of pink chairs at the front will help people distinguish between the reserved seats (for your parents, grandparents, etc.) and the guest seats.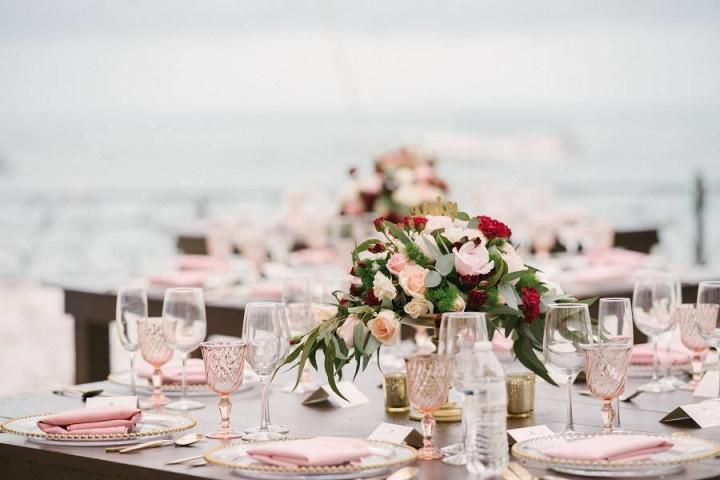 Tablescape details
Take a subtle approach to a pink wedding theme by incorporating the color through folded napkins and tinted glassware at each place setting.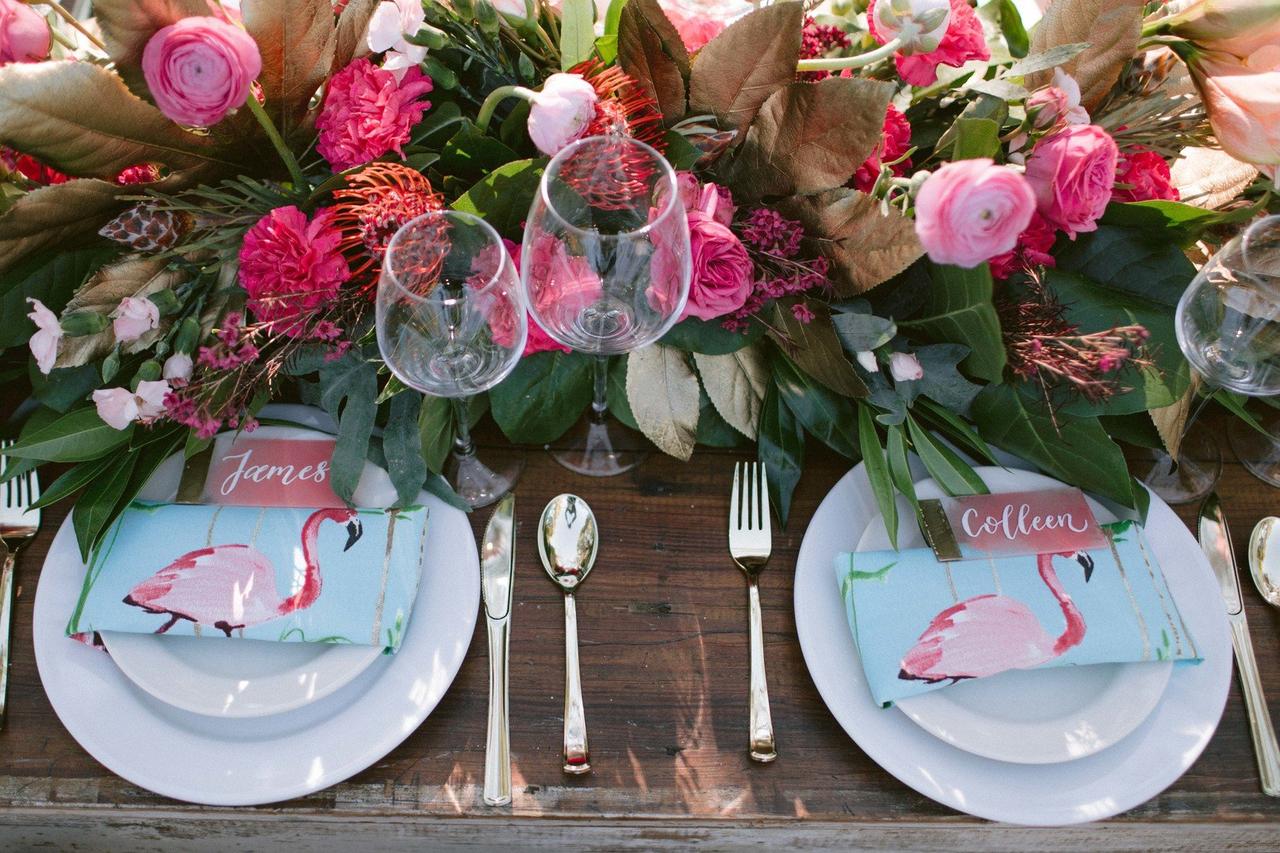 Napkins
Flamingo fabric napkins are a whimsical way to add pink accents to your reception tables.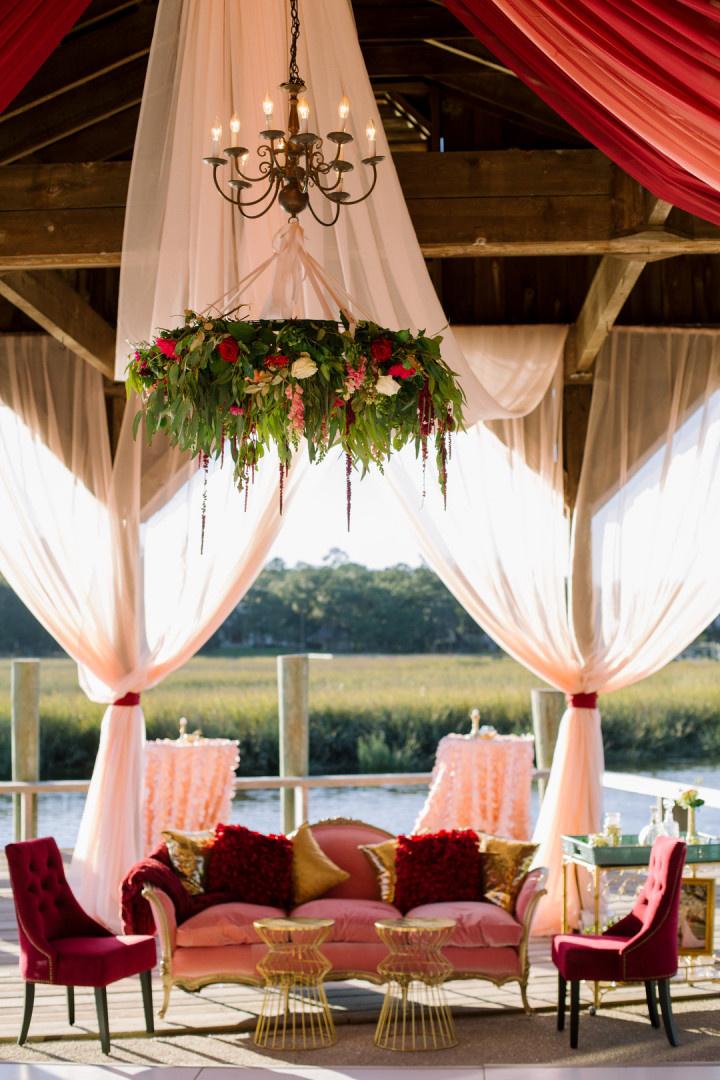 Reception lounge
If you're thinking of setting up a lounge area for your cocktail hour or reception, it's also a prime opportunity to incorporate some splashes of color. Look for rental furniture in complementary tones — this combination of rosy pink, gold, and burgundy is seriously luxe.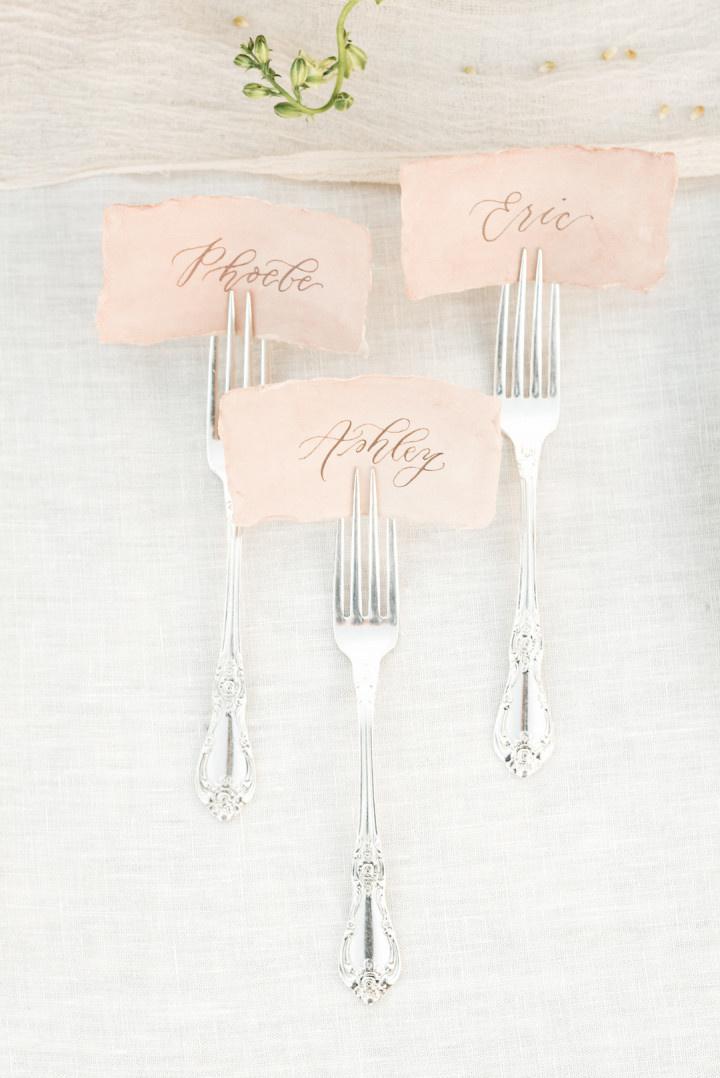 Place cards
Handmade paper in a blush hue works lovely as a backdrop for elegant calligraphy. Place cards like these are beautiful enough on their own, so you won't need to worry about adding extra details (this fork idea is innovative and practical).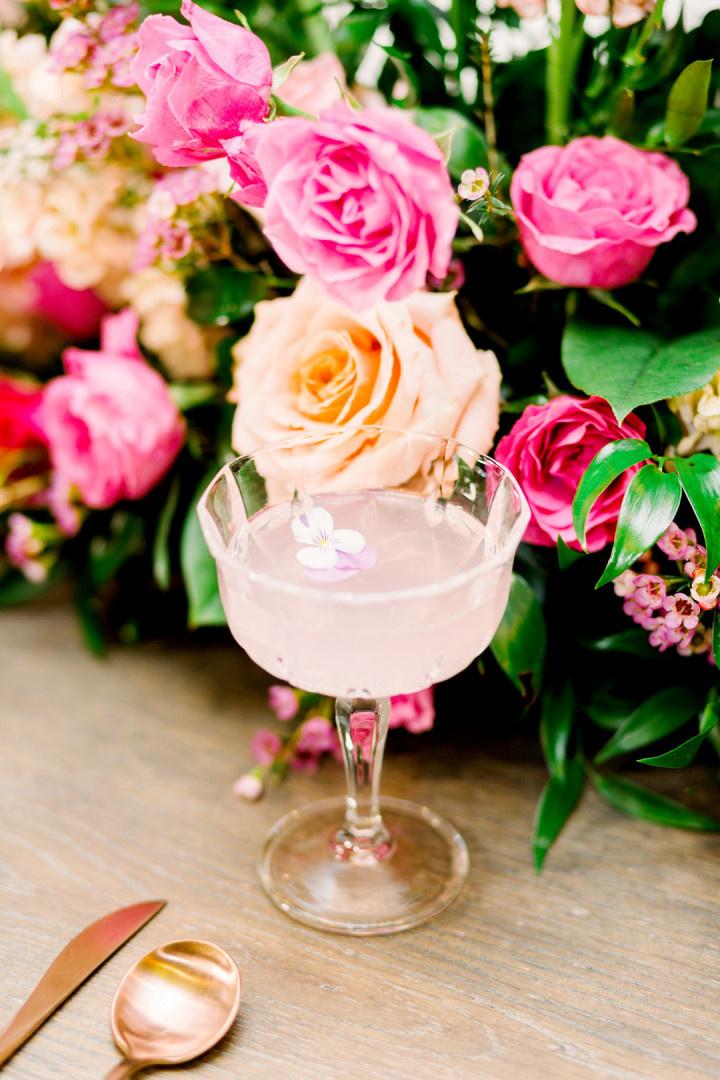 Signature drink
We're all for matching your signature drink to your wedding color palette. For a pink wedding theme, consider serving cocktails with rhubarb, watermelon, grapefruit, or strawberries as a base ingredient to achieve a naturally pink hue.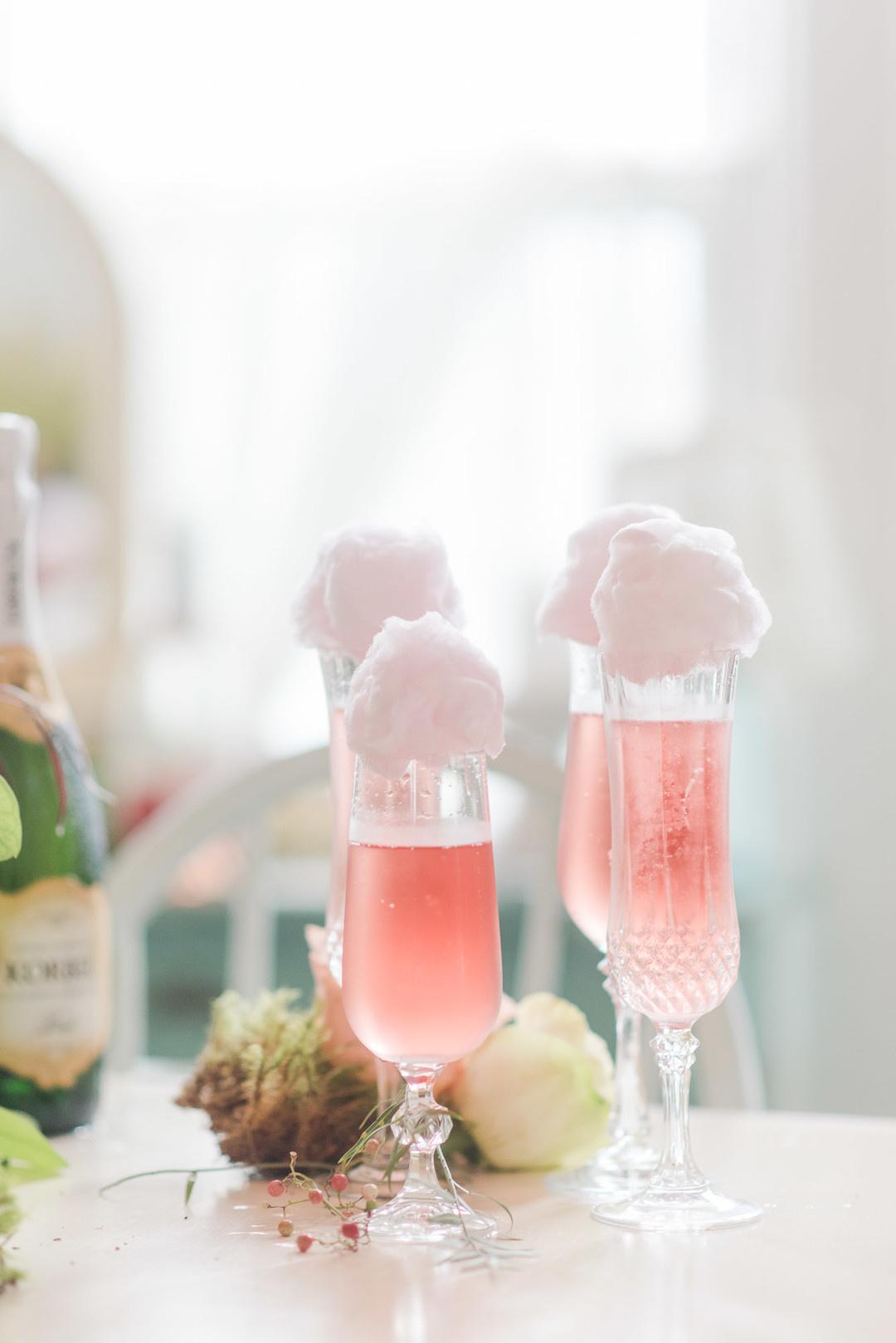 Cotton candy cocktails
If you're feeling creative with your signature drinks, try topping them off with fluffy pink cotton candy! Guests can eat the cotton candy before taking a sip of the drink or add it directly to the beverage for an extra-sweet touch.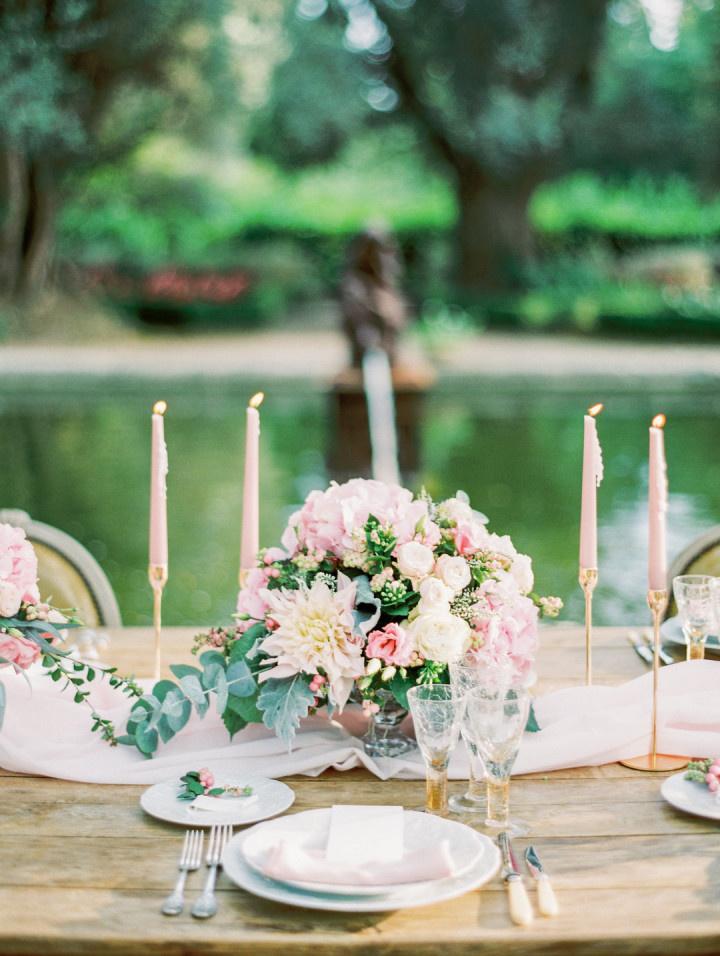 Taper candles
Love is in the air, and pink taper candles will play up the romantic vibes of the wedding day. Pair the tapers with rose gold candlesticks, gauzy runners, and greenery centerpieces for an effortlessly chic look. If you're worried about dripping wax, consider using tall glass cylinder vases instead or simply leaving the candles unlit (they'll still look just as pretty!).
Floral design by Ricci Floral Creation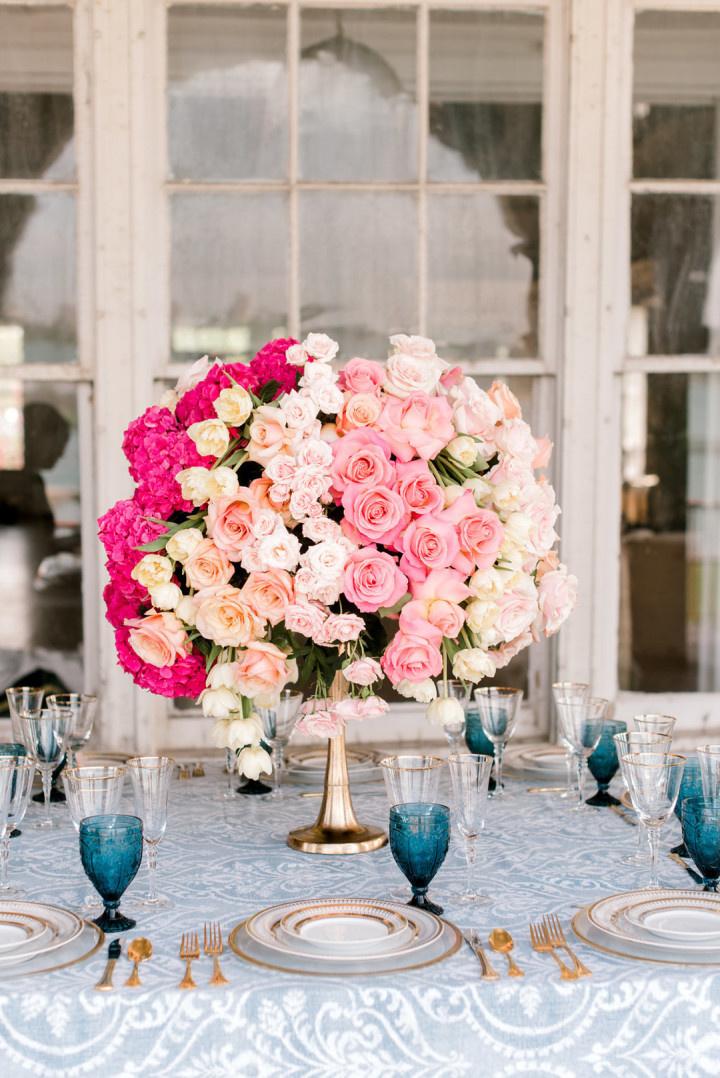 Ombré centerpiece
This show-stopping ombré centerpiece is one of our favorite pink wedding ideas for anyone who loves glamorous style. A blue patterned tablecloth makes the vibrant pink colors pop even more.
Floral design by Intrigue Design & Decor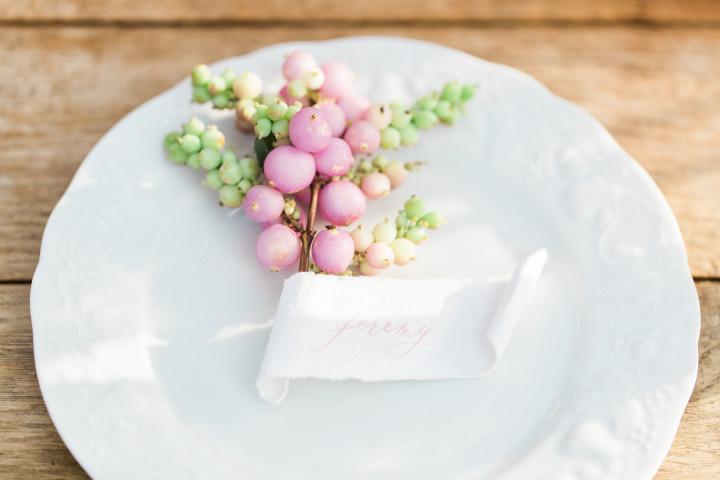 Place setting
Having a relaxed summertime wedding? Adorn white porcelain plates with clusters of pink snowberries for a sweet, inviting effect.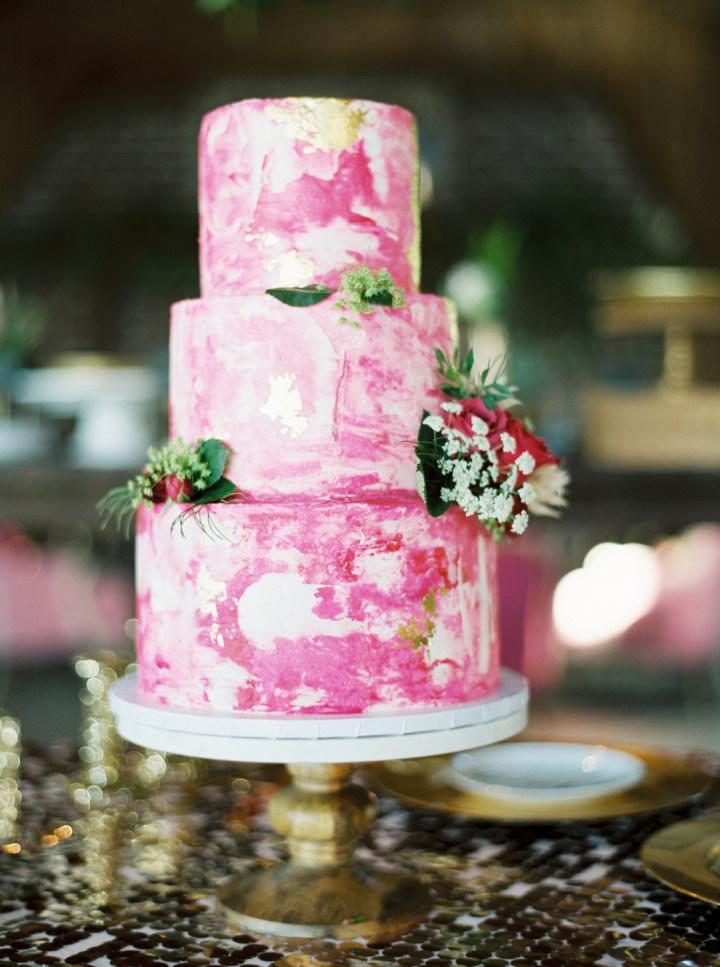 Wedding cake
Art-inspired confections are just one of the latest wedding cake trends we've had our eye on, and this pink brushstroke cake nails the concept perfectly. Edible gold foil adds just enough shimmer to the overall design.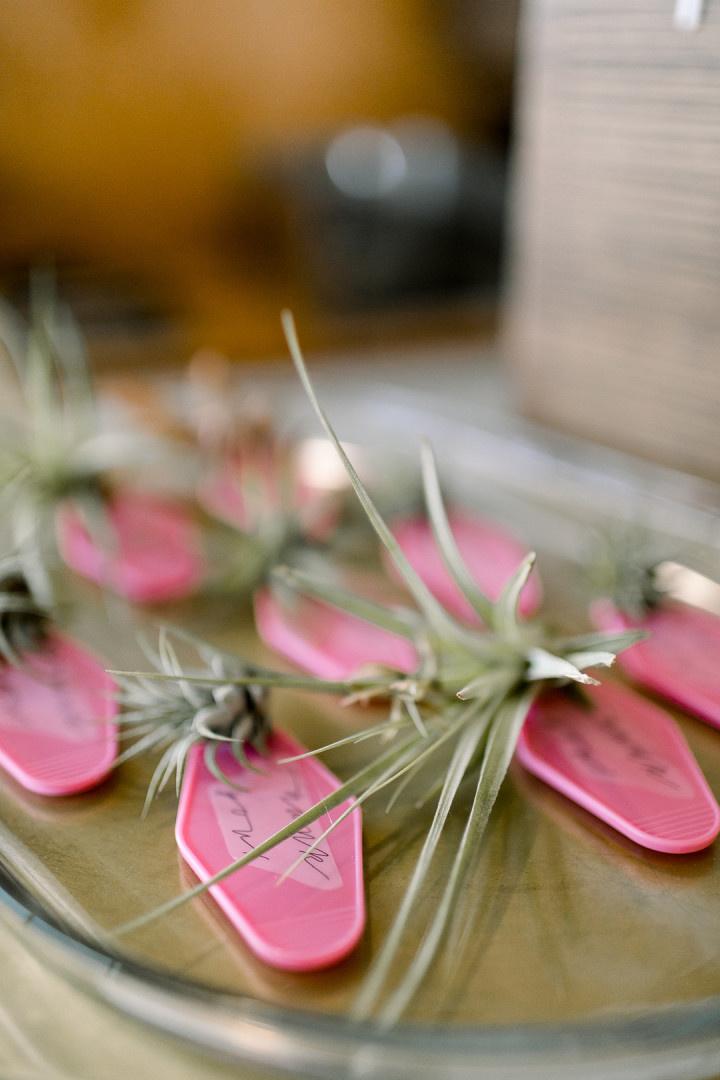 Wedding favors
When it comes to unique wedding favors, air plants are the new succulents. Present the air plants on pink key tags for a bohemian-inspired keepsake.