The Best U.S. Destinations for Vineyard Weddings
Wine lover? Can't tell the difference between a Merlot and a Pinot Noir? Doesn't matter—vineyard weddings are for everyone! If you'd like to wed amid the vines, here are the best locations to host a vineyard wedding in the U.S.
Whether you're a wine expert or can't tell the difference between a Pinot Noir and a Merlot, there's so much to love about a vineyard wedding. Vineyard wedding venues are particularly appealing for those looking for ample outdoor space in a totally romantic setting, as well as indoor options. Couples getting married at a vineyard can also look forward to some truly spectacular photos—what could be a more incredible portrait backdrop than a vineyard's verdant hills covered with vines? And, of course, a vineyard wedding is bound to have an amazing bar! Fortunately, there are vineyard wedding venues throughout the U.S., and many couples choose a wedding destination for its vineyard settings.
From coast to coast, check out some of the best destinations in the U.S. for vineyard weddings.
*Note: There many other vineyard wedding venues throughout the country—be sure to check out WeddingWire's venue directory to find one in your area.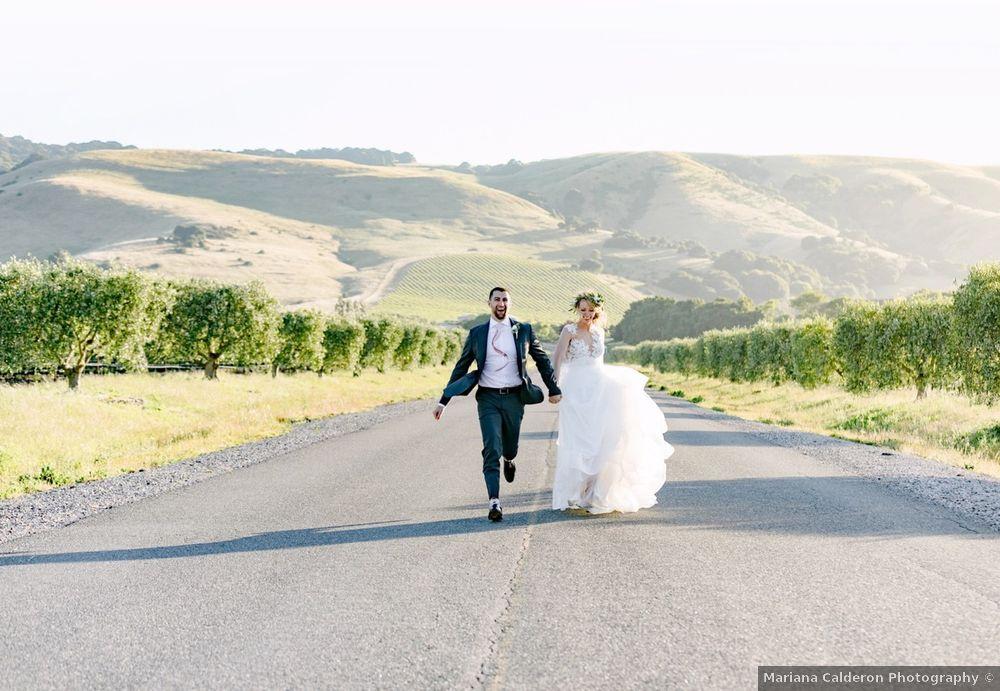 Napa and Sonoma, California
When it comes to vineyard wedding hotspots in the U.S., Napa Valley is the clear winner. Couples travel from all over the world to marry in Napa and Sonoma, with their mountain views and pastoral settings. Many of the venues, like Viansa Sonoma and Gloria Ferrer, have a distinctly European vibe with incredible views—and the local wines are second to none!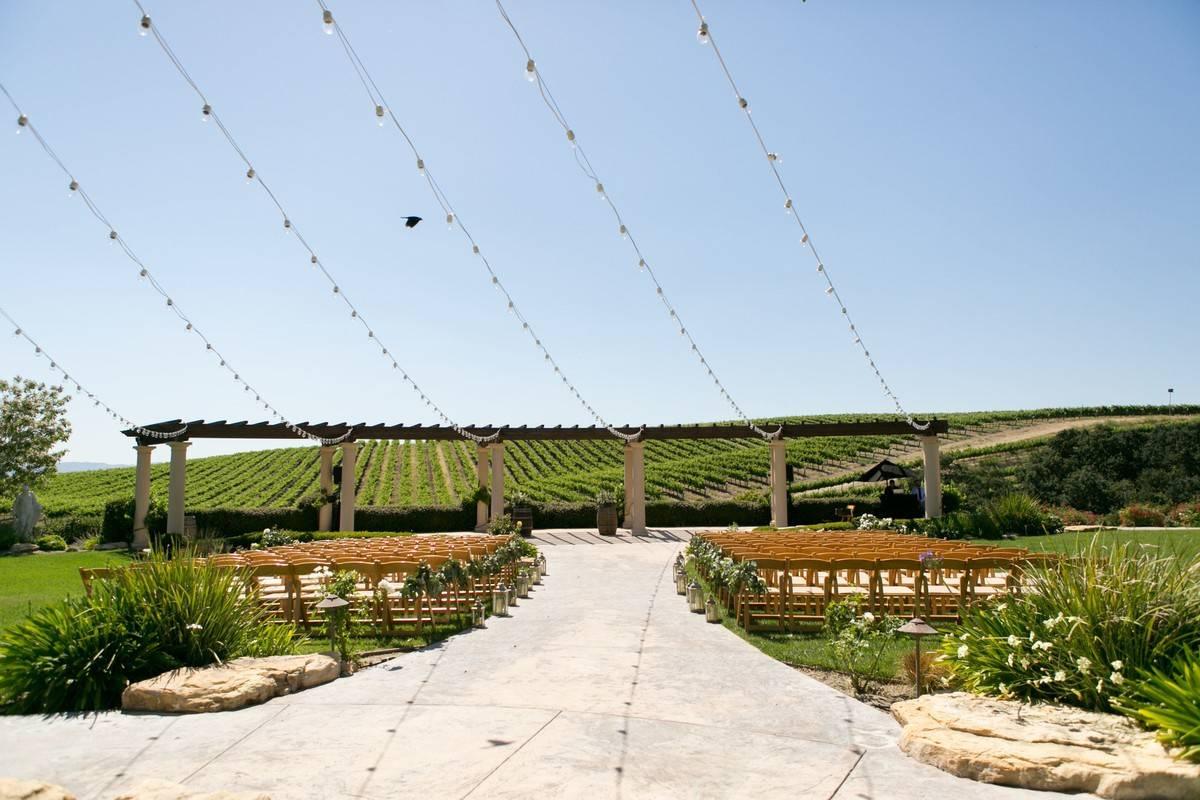 Santa Barbara, California
Napa isn't the only spot in California with incredible vineyards. Head a few hours' south to the Central Coast and Santa Barbara, where vineyard wedding venues abound. From Firestone Vineyard to Villa San-Juliette Winery and Sogno del Fiore, you'll have a wide variety of vineyards to choose from, whether you're hosting a huge celebration or a more intimate event.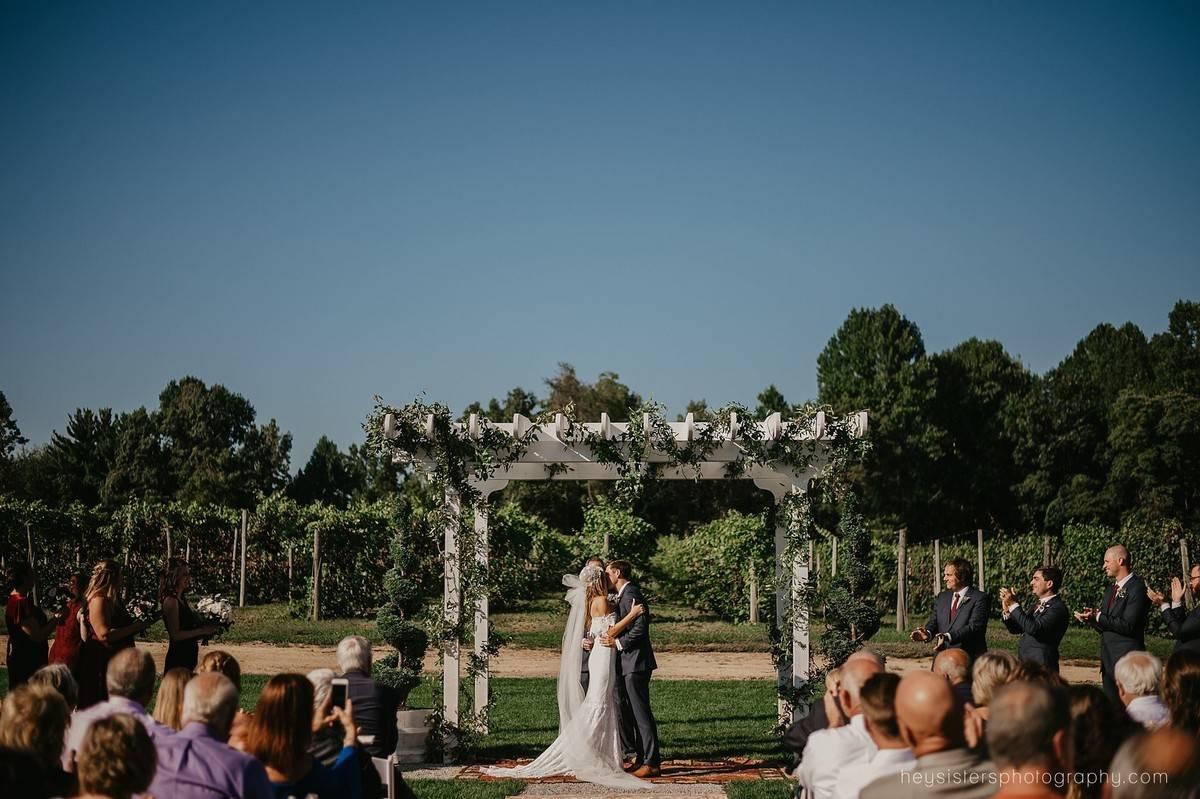 Western Michigan
If you're not from the Midwest, you may be surprised to learn about Michigan's vibrant wine scene in both the Southwestern and Northwestern regions of the state. In Southwest Michigan, you'll find such venues as Willow Harbor Vineyards and Tabor Hill Winery & Restaurant, among many others. And in the Traverse City area, vineyard wedding venues include Aurora Cellars Estate and French Valley Vineyard.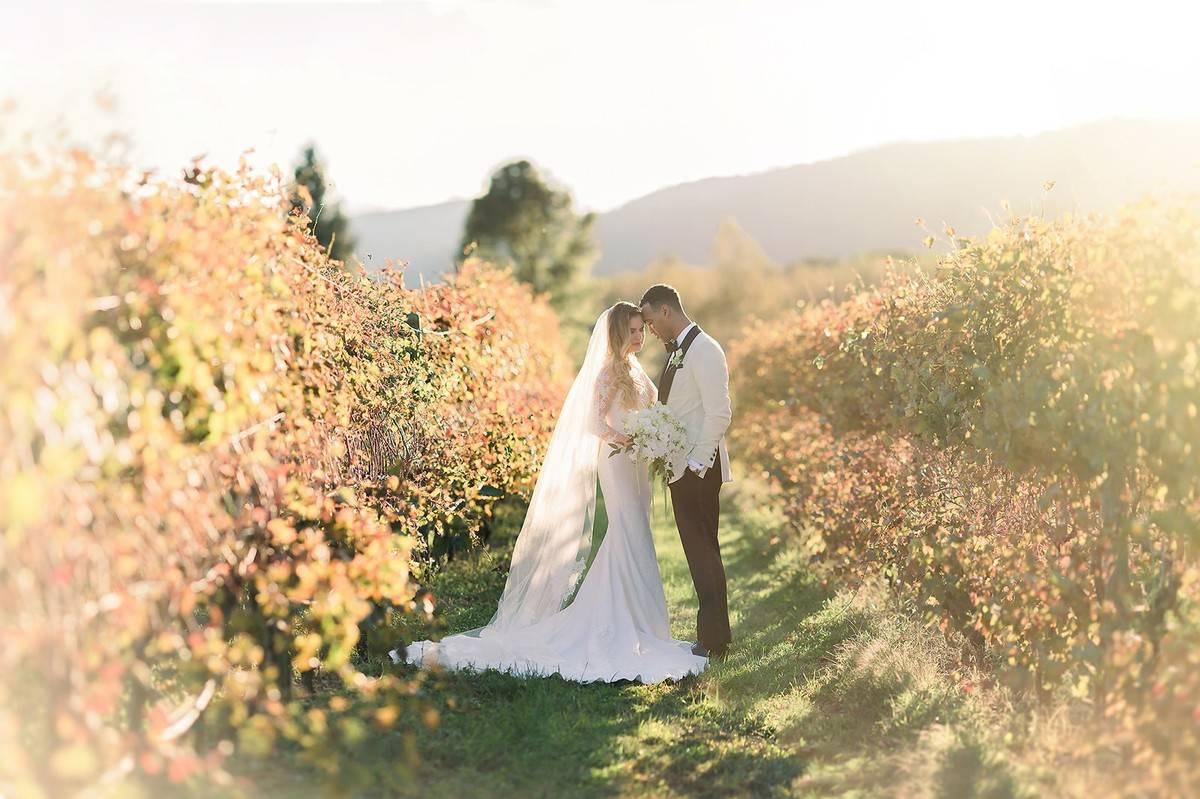 Central Virginia
Central Virginia, particularly the Charlottesville area, is one of the top-producing wine regions on the East Coast. It's also a particularly popular wedding destination for couples who reside in the nearby Washington, DC and Richmond areas. The luxurious and romantic vineyard wedding venues in the area include Pippin Hill Farm and Vineyard, Keswick Vineyards, and Veritas Vineyard & Winery.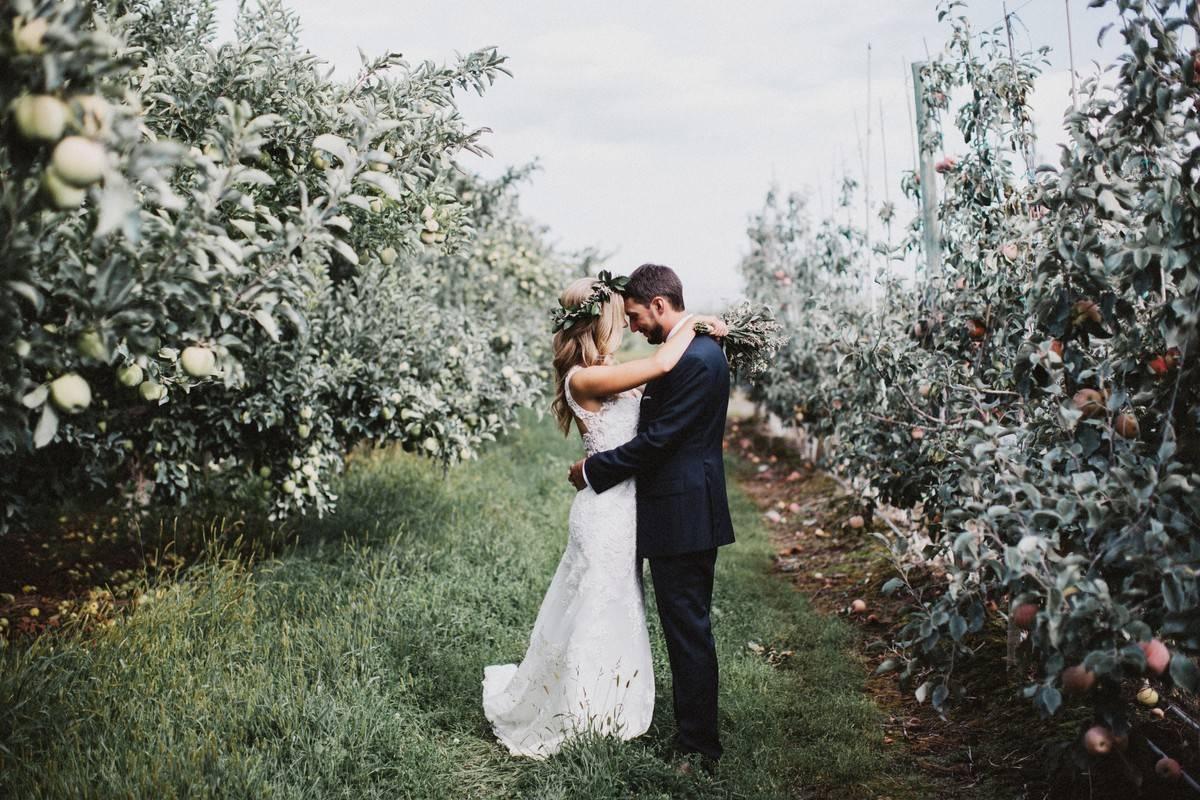 Southern Washington State
While California is far and away the top wine-producing state in the U.S., Washington State comes in second. Tri-Cities, Walla Walla Valley and Yakima Valley are three regions best known for their vineyards, and their vineyard wedding venues, too! Many couples from the Seattle and Spokane areas head down to Washington Wine Country to marry at such venues as Gilbert Cellars Winery, Fontaine Estates Winery, and Stone Ridge Event Center.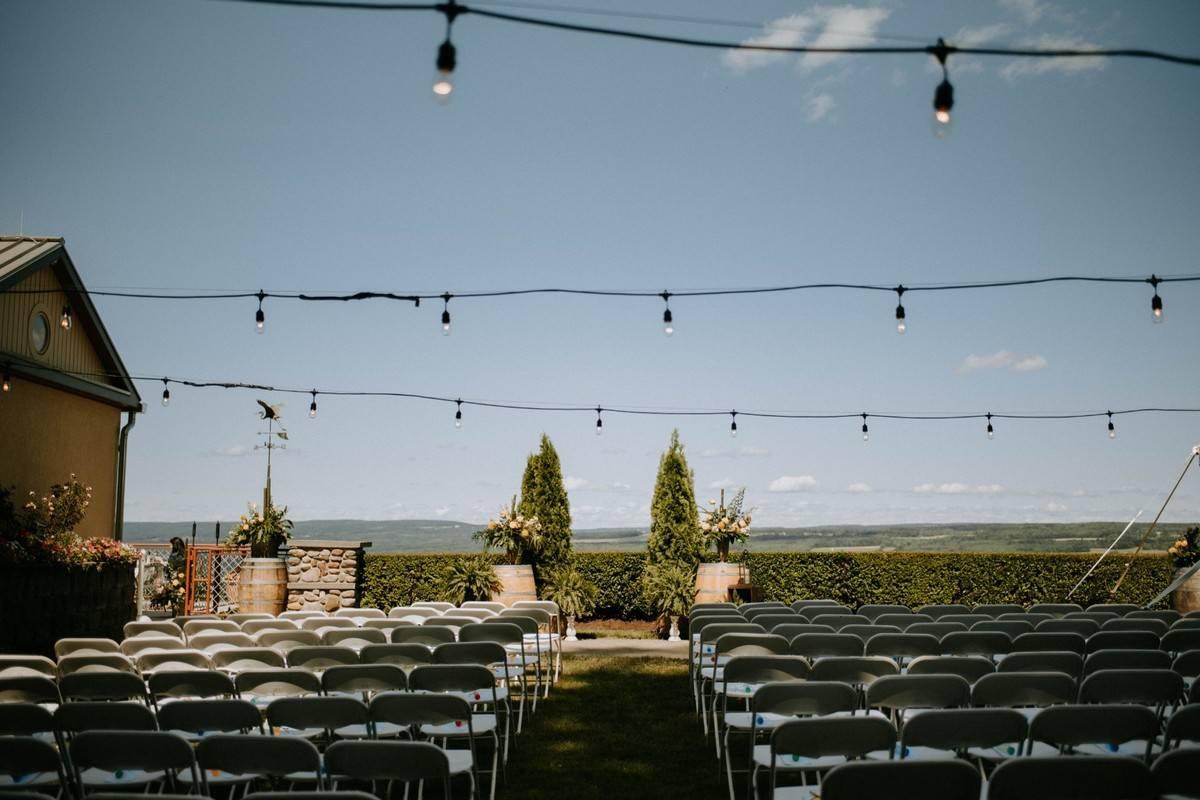 Finger Lakes, New York
The Finger Lakes region is located near Syracuse in Central New York State, and is a popular and beloved wine destination for East Coasters. The scenery is truly spectacular and there are plenty of award winning varietals to try. Vineyard wedding venues in the Finger Lakes region include Heron Hill Winery, Owera Vineyards, and Glenora Winery, among many others.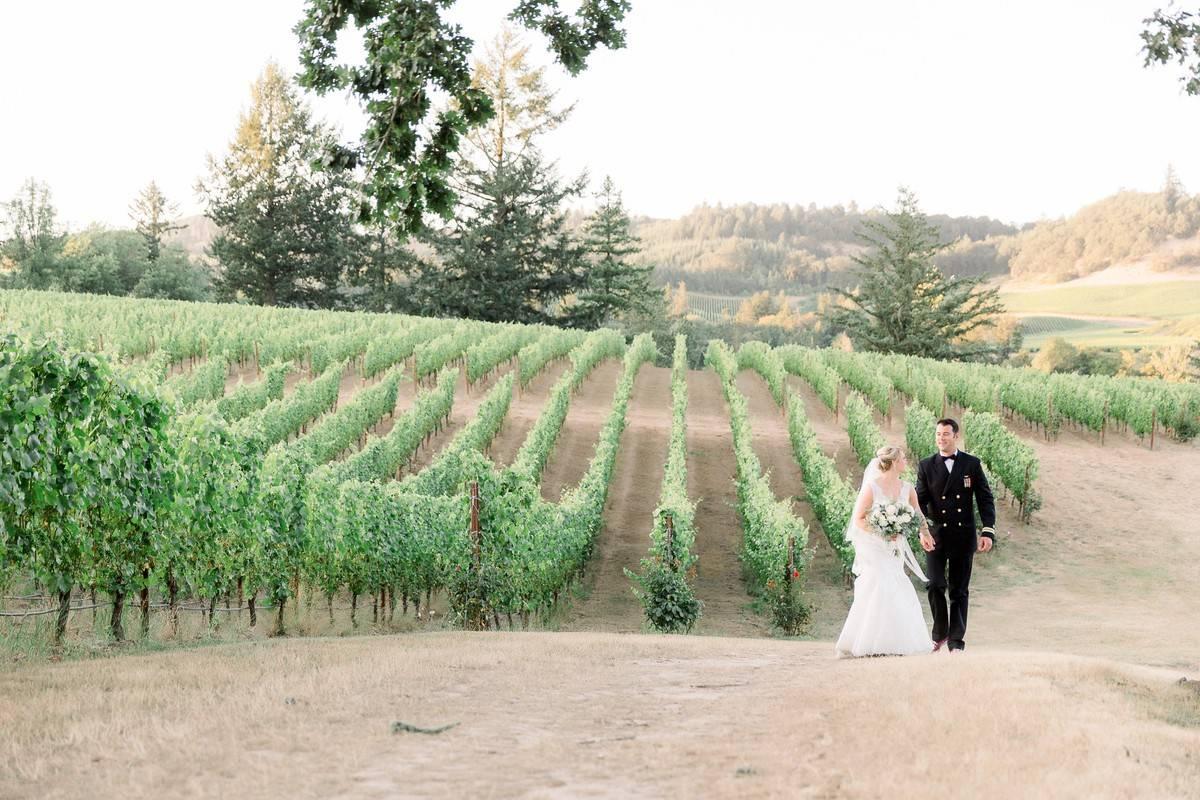 Willamette Valley, Oregon
Oregon's Wine Country stretches over much of the Western and Northern parts of the state, the Willamette Valley being perhaps the most popular site for vineyard wedding venues. You and your guests are sure to be wowed by the incredible backdrops, and the delicious wines. Popular Willamette Valley vineyard wedding venues include Zenith Vineyard, Youngberg Hill, and Willamette Valley Vineyards.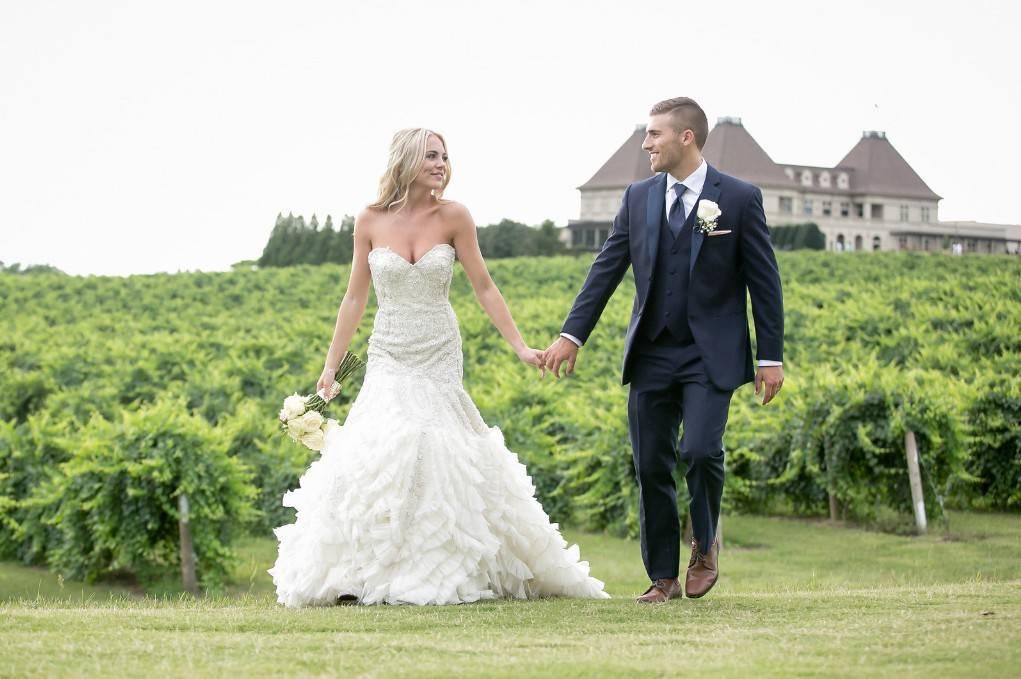 Dahlonega, Georgia
If you're looking for an escape from the hustle and bustle of Atlanta, head an hour north to Dahlonega in the heart of Georgia's winery. You'll feel like you traveled to Tuscany when you visit such vineyard wedding venues as Montaluce Winery and Kaya Vineyard & Winery. If you're looking to host a destination wedding, Chateau Elan Winery & Resort, located an hour south of Dahlonega, offers both accommodations and incredible settings for vineyard weddings.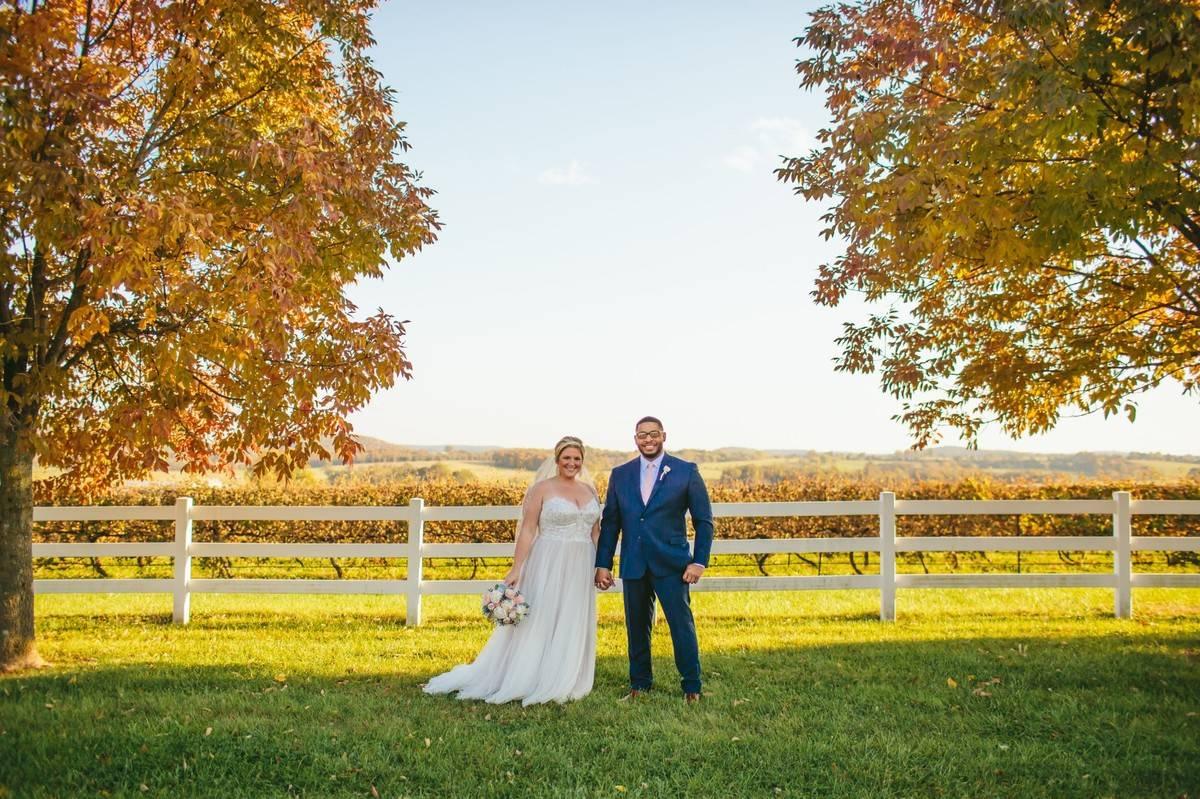 Missouri
Did you know that Missouri is home to America's first wine region? There are actually many vineyard wedding venues throughout the Show-Me State, particularly in the areas around Hermann, Defiance, and Ste. Genevieve. You'll find such such vineyard wedding venues as Defiance Ridge Vineyards in Defiance and Crown Valley Winery in Ste. Genevieve, among many.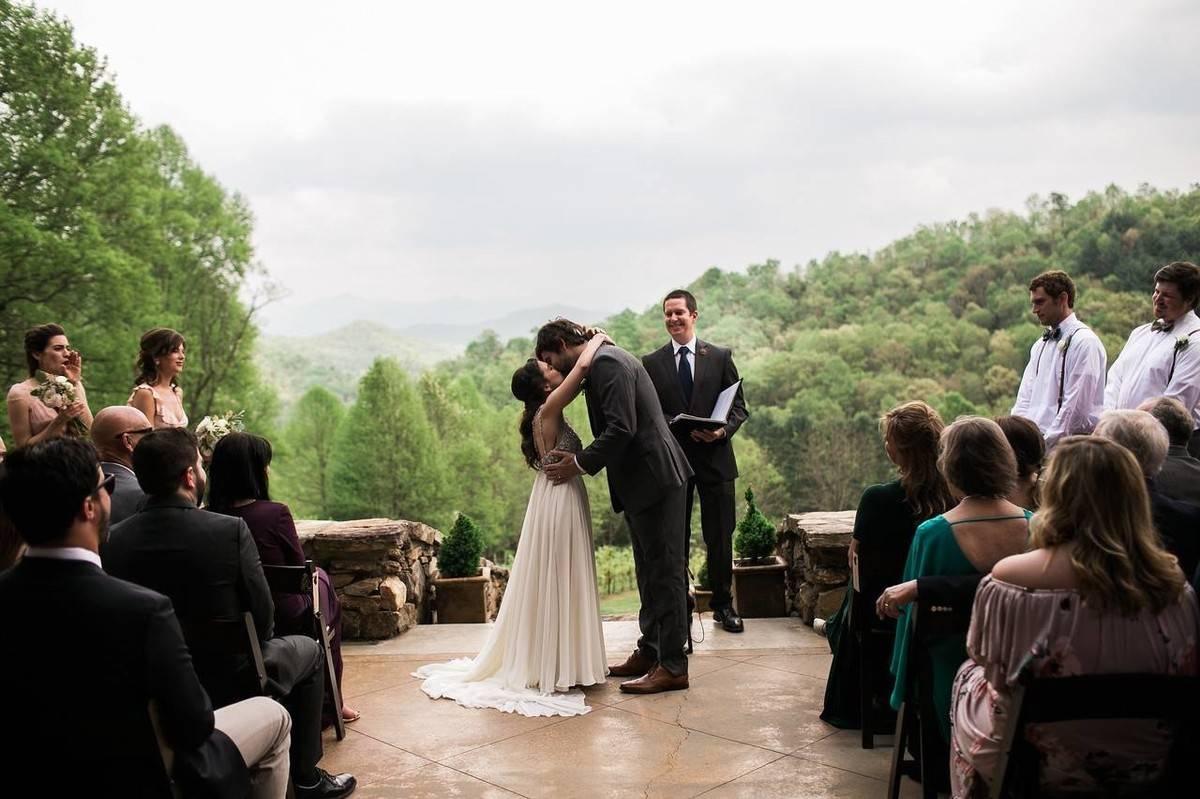 Asheville, North Carolina
There are actually five different wine regions throughout North Carolina, but you'll find many vineyard wedding venues in the areas around Asheville and Charlotte. Not only do these vineyard venues feature beautiful scenery and views of the Blue Ridge Mountains, they come with Southern charm in abundance. Near Asheville, The Vineyards at Betty Creek and Longleaf Vineyards are popular wedding locations, and closer to Charlotte, you'll find Daveste Vineyards and Treehouse Vineyards.