The 15 Best U.S. Destinations for a Barn Wedding
If a rustic celebration is in your future, these U.S. locations have some of the best barn wedding venues in the country.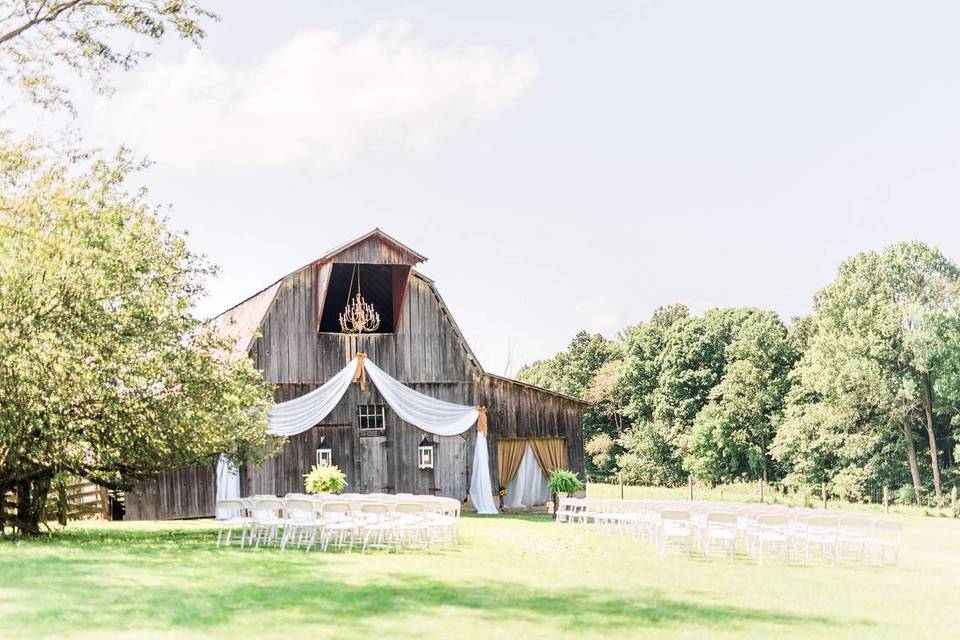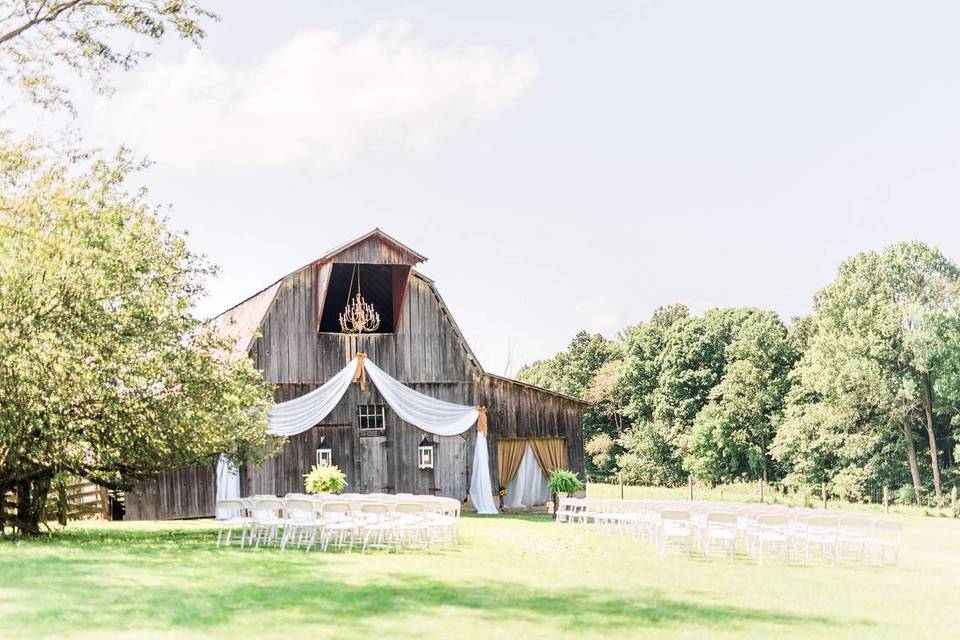 Barn wedding venues have been popular for a while now—and for good reason. A barn's rustic and relaxed setting is ideal for couples who want a more casual event, plus a barn venue often goes hand-in-hand with beautiful scenery and both indoor and outdoor event spaces. While there are barn wedding venues located all over the country, some states and regions stand out, offering a variety of barns to choose from with particularly spectacular settings. We did the research and selected the top areas for barn weddings, so if you're planning to get married in one of these states and dreaming of a rustic event, you're definitely in luck.
Check out the top U.S. destinations for barn wedding venues—and start planning your rustic celebration.
*Note: There are barn wedding venues in every part of the country—be sure to check out WeddingWire's venue directory to find one in your area.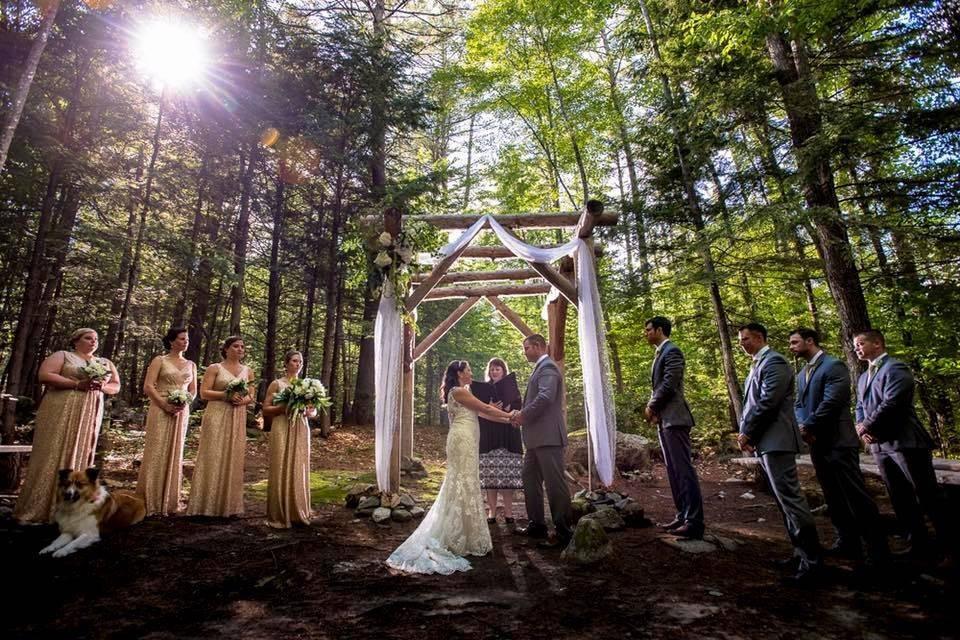 Maine
The Pine Tree State offers almost every type of landscape, from oceanfront beaches to mountains, lakes to farmland. And Maine's barn wedding venues certainly feature the area's magical scenery. In particular, we love the classic Hardy Farm in the White Mountains, the spectacular Mountain House on Sunday River, and the majestic Granite Ridge Estate & Barn.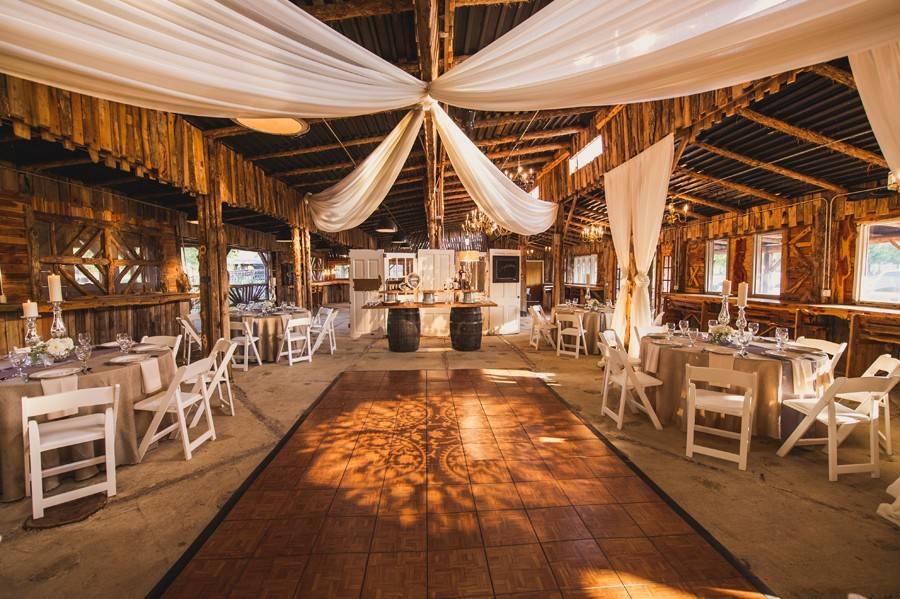 Nashville, Tennessee
We love how Nashville's barn wedding venues combine authenticity with modern amenities. Plus, many of the barn venues are conveniently located near the city (The Wren's Nest and Legacy Farms are just two examples) so your guests can enjoy Nashville's many attractions while enjoying the rustic charm of your wedding venue.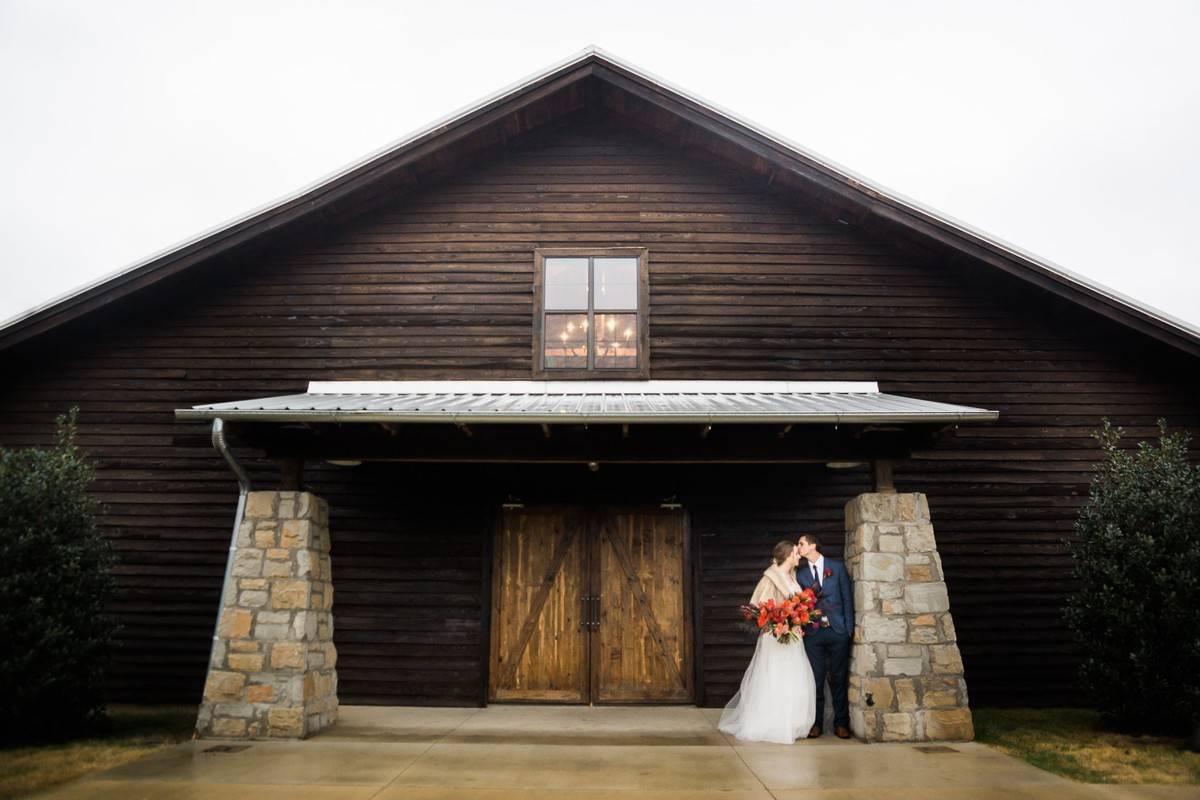 Birmingham, Alabama
If you're looking for a classic wooden barn, Alabama has quite a few beautiful options. Many of the Birmingham, Huntsville, and Tuscaloosa areas' barn wedding venues are located on expansive outdoor space, ideal if you're dreaming of an outdoor ceremony or some real pretty portraits. Some of our favorites include The Stables at Juniper Farm, The Barn at Shady Lane, and Rockhurst Farm.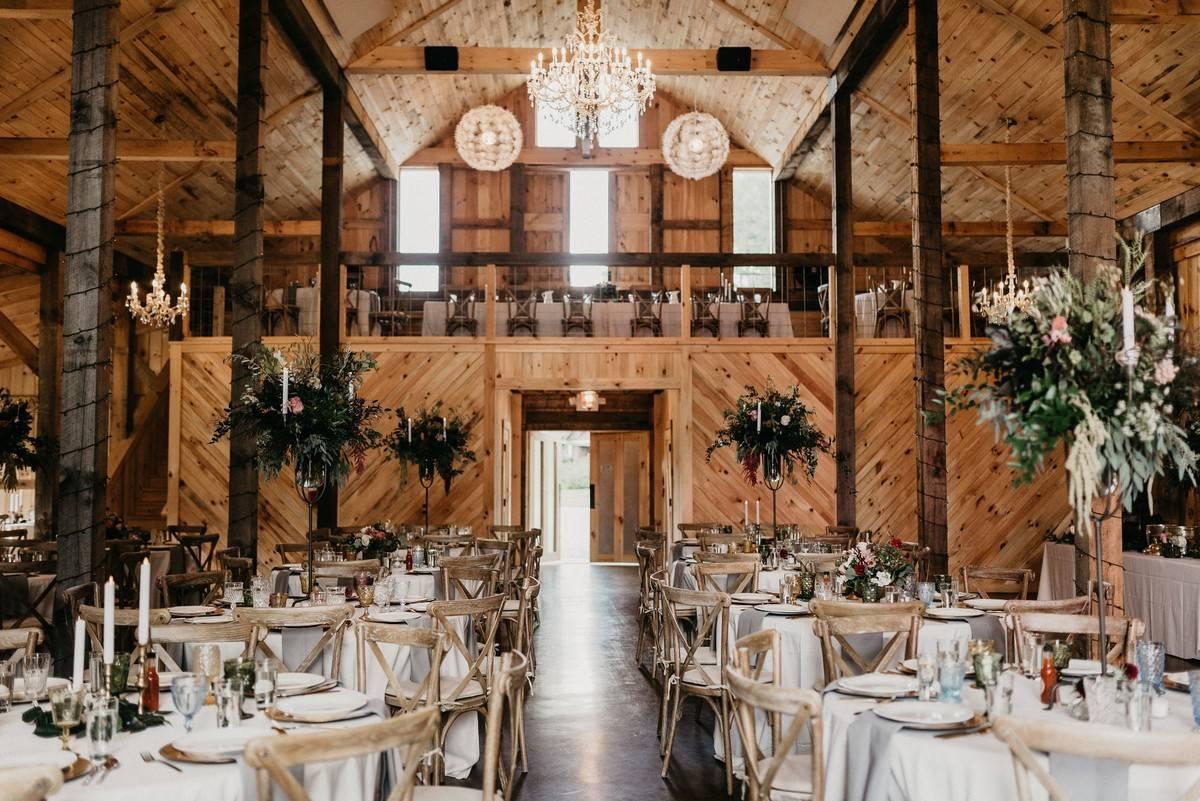 Charlotte, North Carolina
We all know that Charlotte is quite a busy city—but it turns out the nearby countryside is home to some of the prettiest barn wedding venues in the U.S., many with gorgeous mountain views. Not only are these venues beautiful, many have been recognized with Couples' Choice Awards for their service and professionalism. A few recent Couples' Choice Award winners include The Barn on New River, Sawyer Family Farmstead, and The 1932 Barn at Historic Hodge's Farm.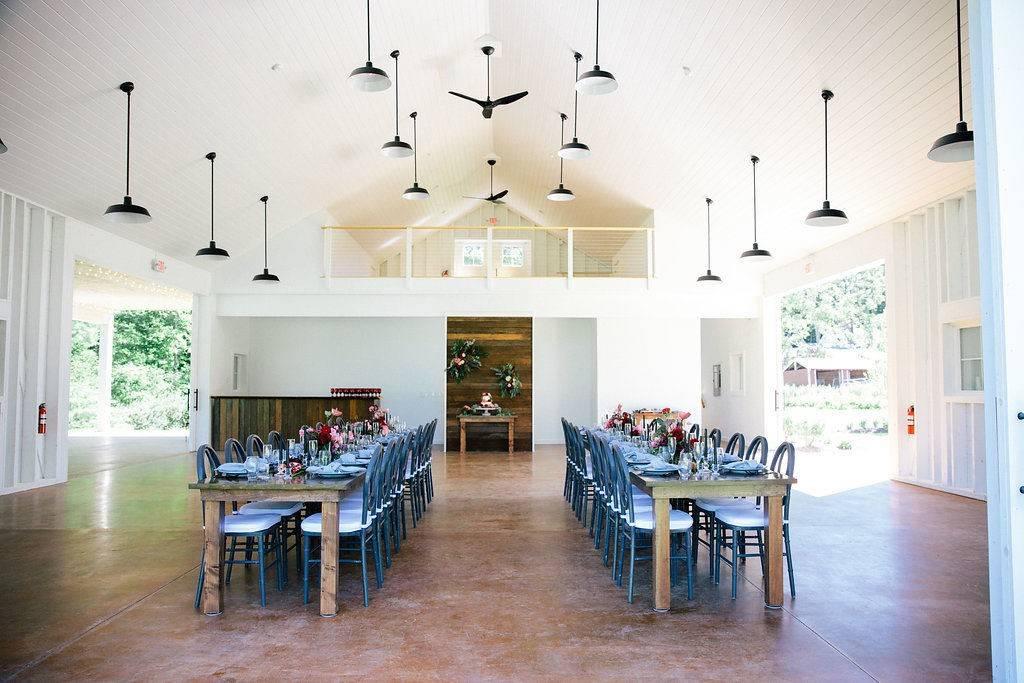 New Hampshire
The Granite State has quite the variety of barn wedding venues. Of course, there are plenty of barns situated on sprawling farms, but there are also resorts, inns, and historic estates, all with barns on premises. Some of our favorites include Bishop Farm, Mayfair Farm (ideal for those with a more minimalist style), and Longlook Farm.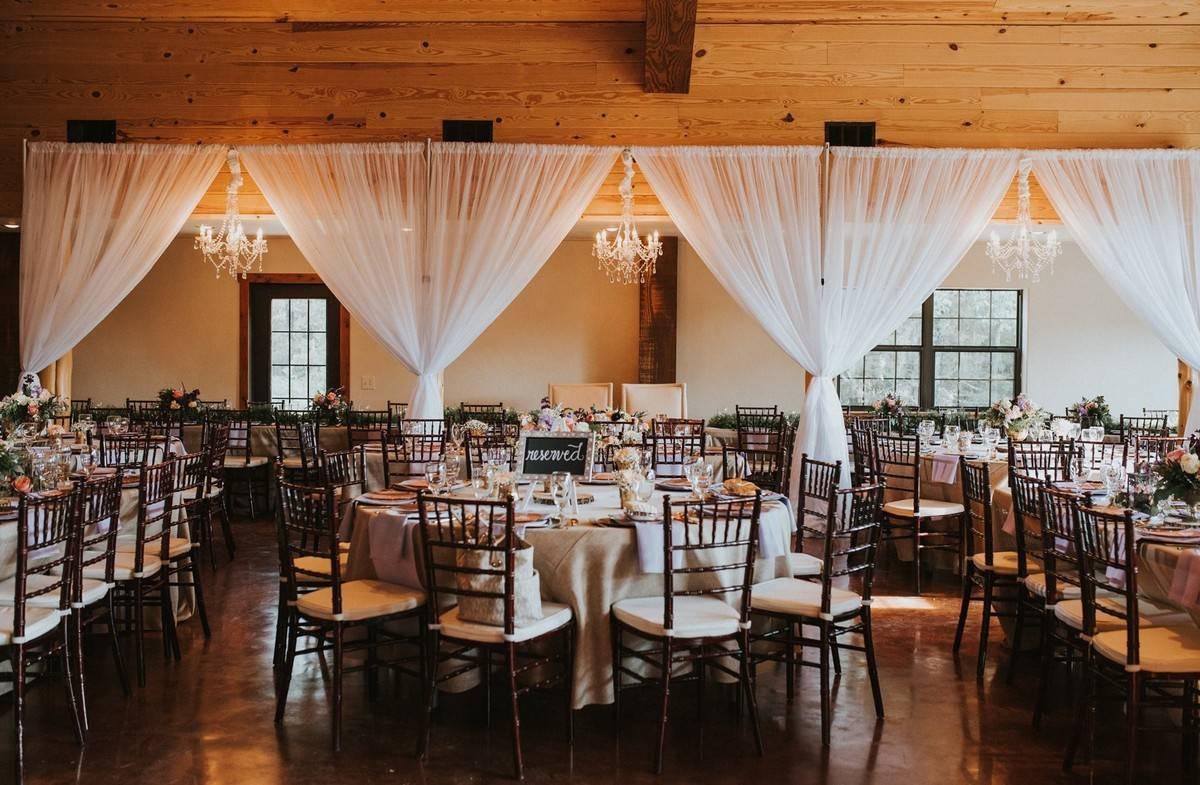 Tulsa and Oklahoma City, Oklahoma
It may come as no surprise that Oklahoma is on our list of top U.S. destinations for barn wedding venues. We particularly love that most of the region's barn venues can accommodate larger weddings, most with capacities of 250 guests or more. The Pines at Moser Farms, The Steel Barn Event Center, and Southwind Hills are a few popular options.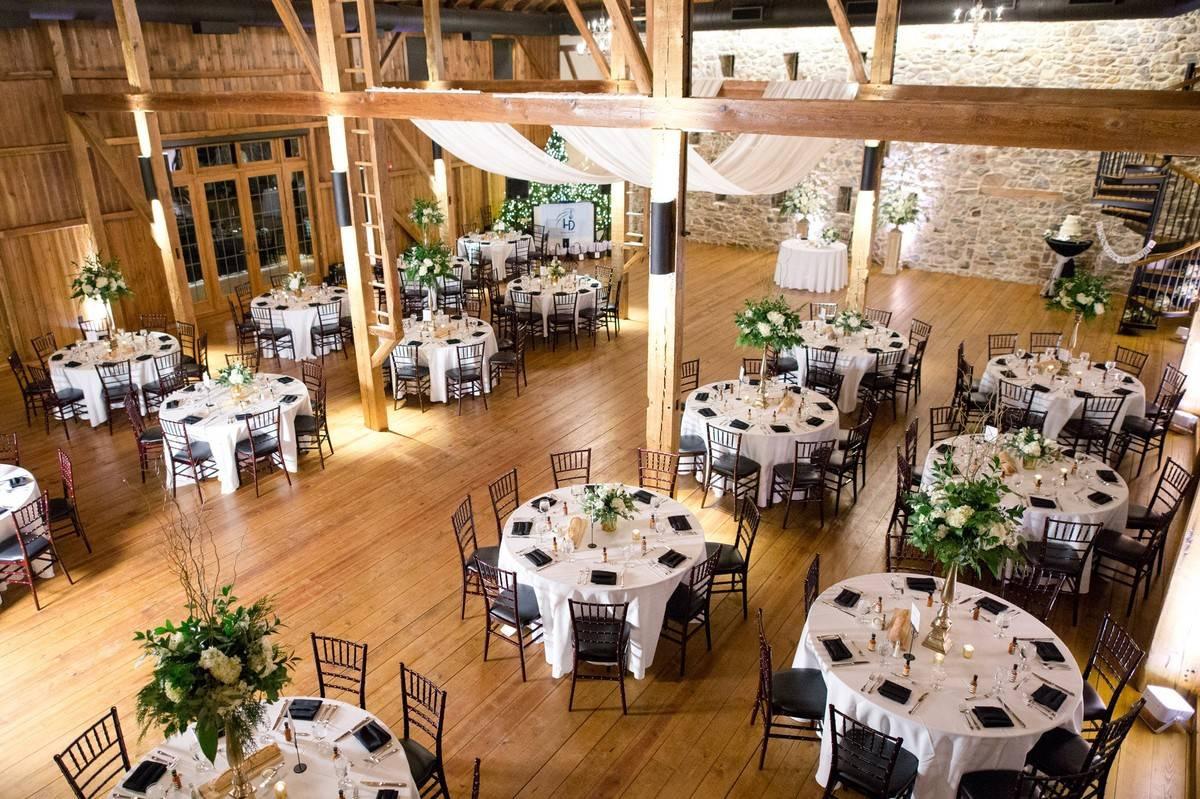 Lancaster, Pennsylvania
Located in the heart of Amish Country, Lancaster offers a variety of barn wedding venues that are authentic and scenic. If you're a fan of the traditional post-and-beam barn style, you'll find an abundance in this region. Harvest View Barn at Hershey Farms, Stoltzfus Homestead and Gardens, and Historic Acres of Hershey are great options if you're looking for that authentic look and feel.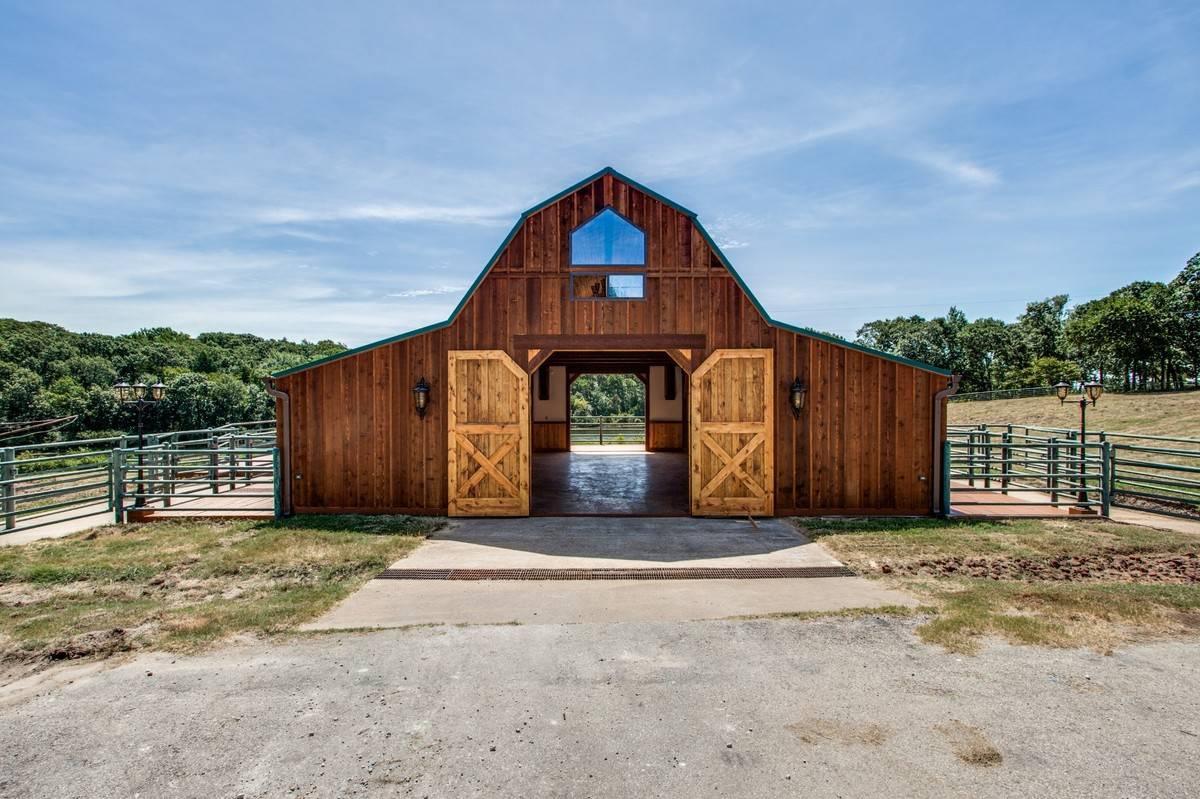 Dallas, Texas
The Lone Star State is chock full of barn wedding venues, and in particular, the Dallas area wows with its beautiful barns. These barns range from authentic, rustic barns that look straight out of an old Western movie (like Cedar Cove Ranch and Resort), to more elegant and luxe spaces (like Bella Woods).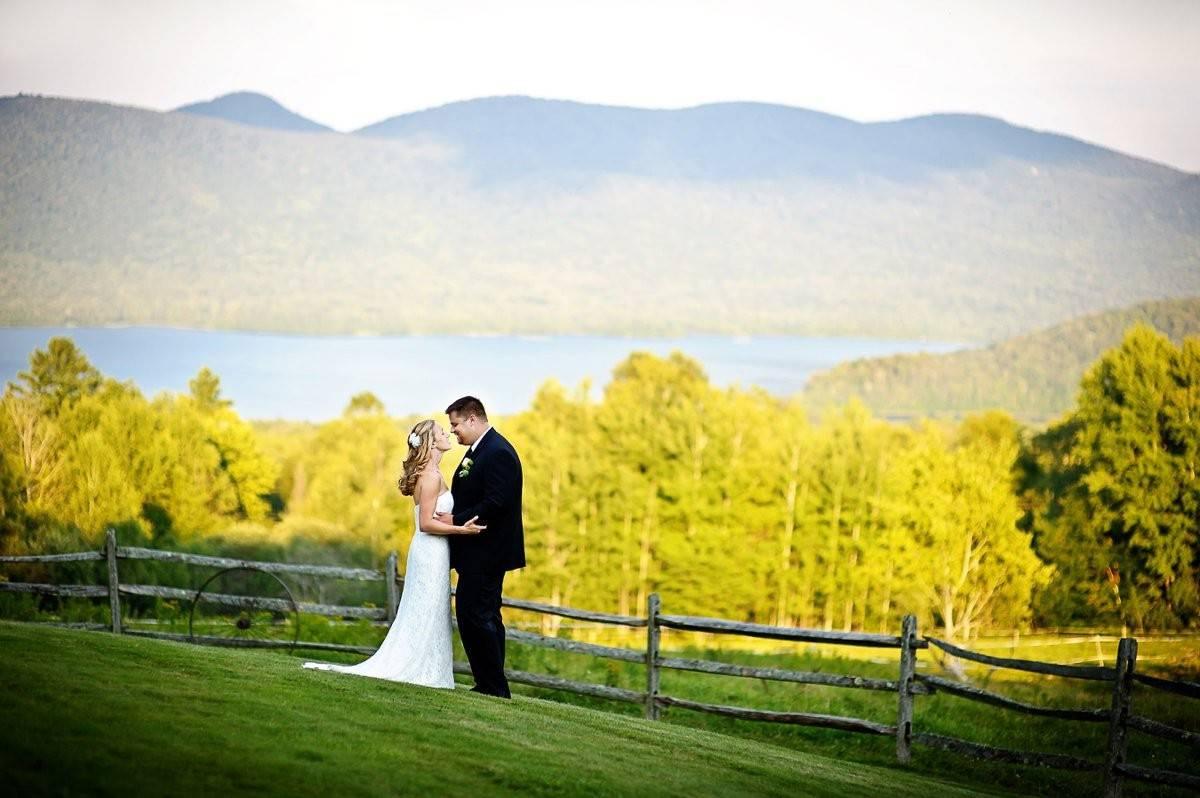 Vermont
Vermont is aptly named The Green Mountain State—plenty of green space and lots of majestic mountains. Its barn wedding venues truly celebrate all of Vermont's natural beauty, and are ideal for couples looking to host weddings with outdoor elements. River Road Farm and Mountain Top Inn & Resort are particularly wow-worthy.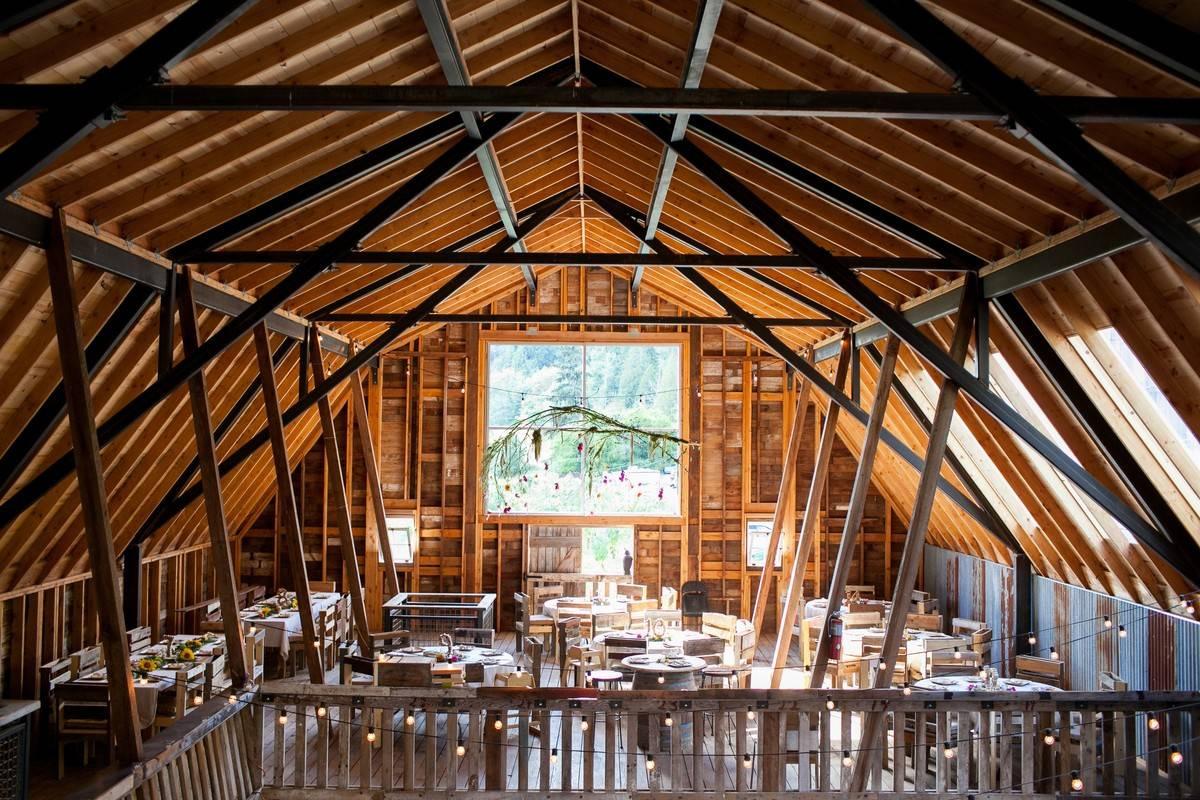 Seattle, Washington
The hip city of Seattle might not seem like the ideal place for a barn wedding, but head just a few minutes out of town and you'll find some of the prettiest barn wedding venues in the U.S. From the picturesque Red Barn Farm to the lush Olson Mansion, you'll have your pick of some truly incredible barn wedding venues in the Seattle area.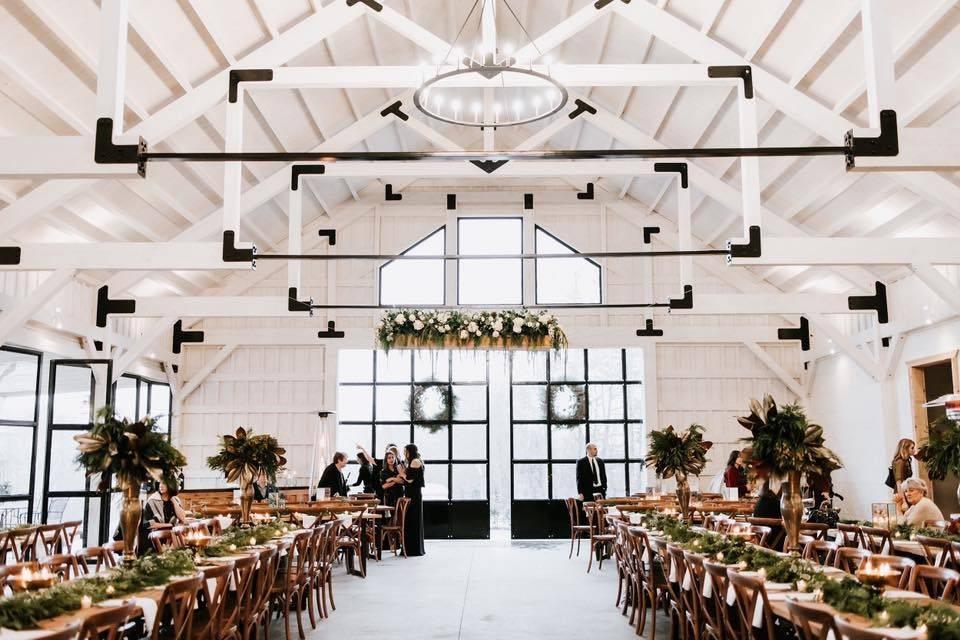 Atlanta, Georgia
Atlanta is home to some of the chicest and most elegant wedding venues in the country—but there are plenty of more relaxed barn wedding venues nearby, as well. Venues like Vinewood Stables, Meadows at Mossy Creek, and The Barn at Little River just ooze Southern charm combined with modern amenities.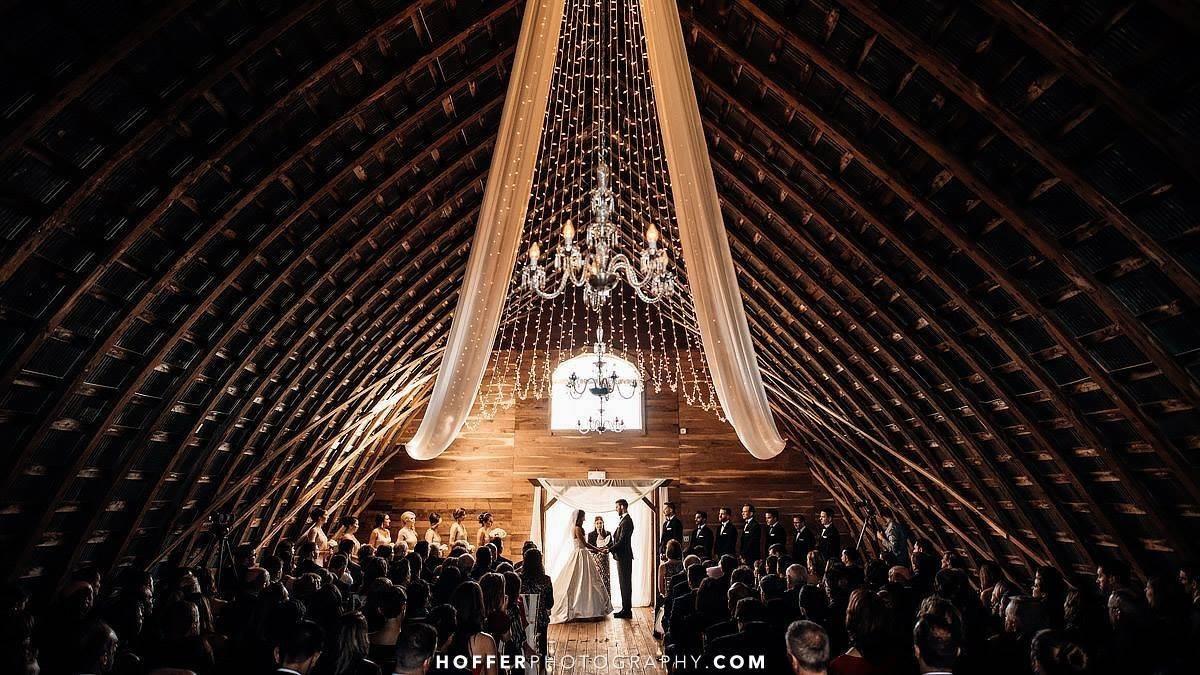 Indianapolis, Indiana
The Midwest includes lots of farmland, so it shouldn't come as a shock to learn that there are plenty of barn wedding venues in Indiana. You'll find some truly authentic architecture as well as gorgeous scenery and portrait backdrops. The Barn in Zionsville, The Loft at Walnut Hill Farm, and The Barn at Timber Ridge are all worth checking out.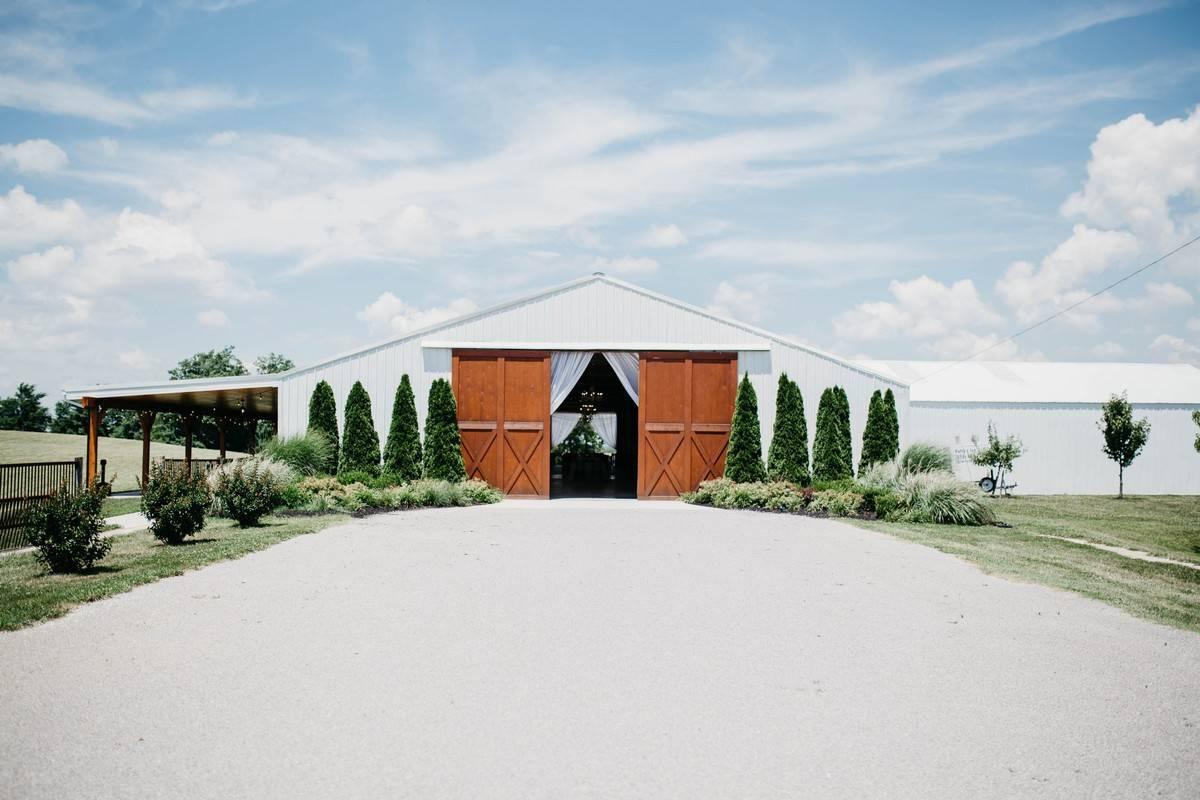 Louisville and Lexington, Kentucky
As the horse capital of the world, the Kentucky countryside offers a truly impressive array of barn wedding venues, including The Barn at Cedar Grove, the Bluegrass Wedding Barn, and more.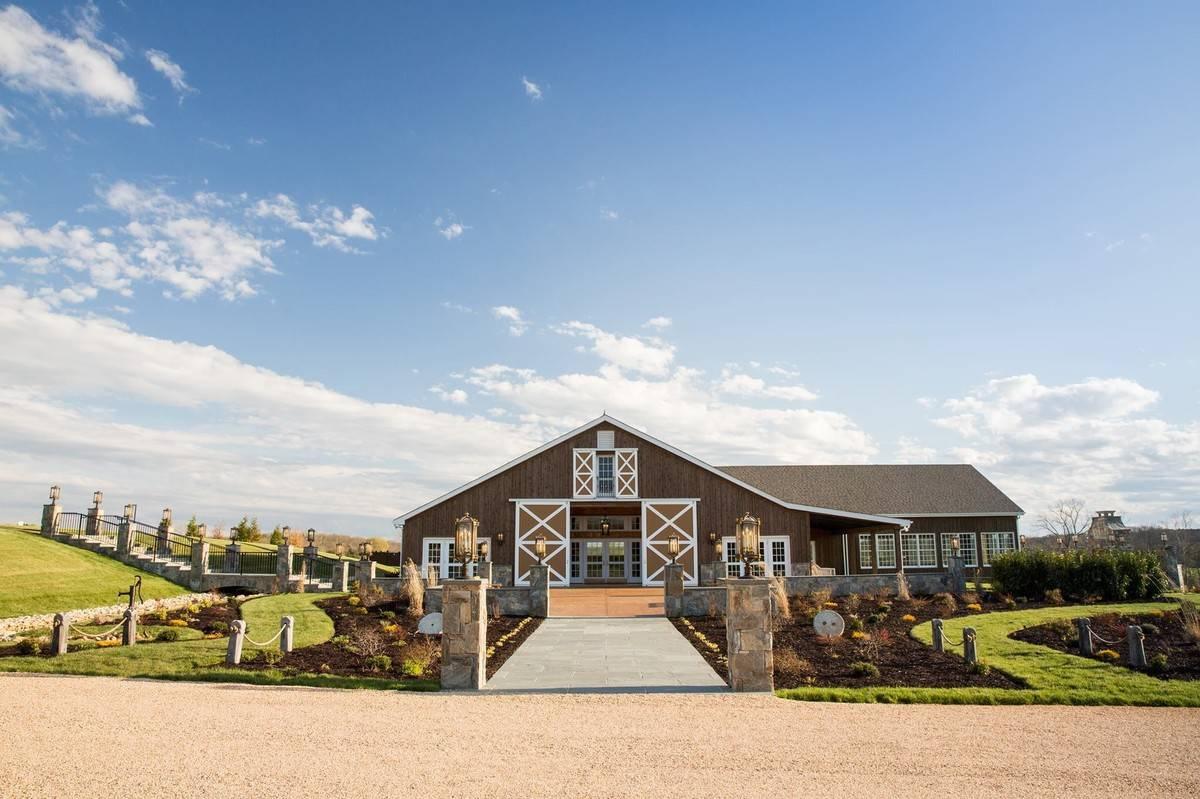 Richmond, Virginia
Couples flock to the more rural areas of Virginia to enjoy the array of barn wedding venues in the nearby Blue Ridge Mountain region, including Fairview Farm Events and Montfair Resort Farm. Nearby Charlottesville is also a popular destination for barn weddings, often situated on or near vineyards (like Mount Ida Farm).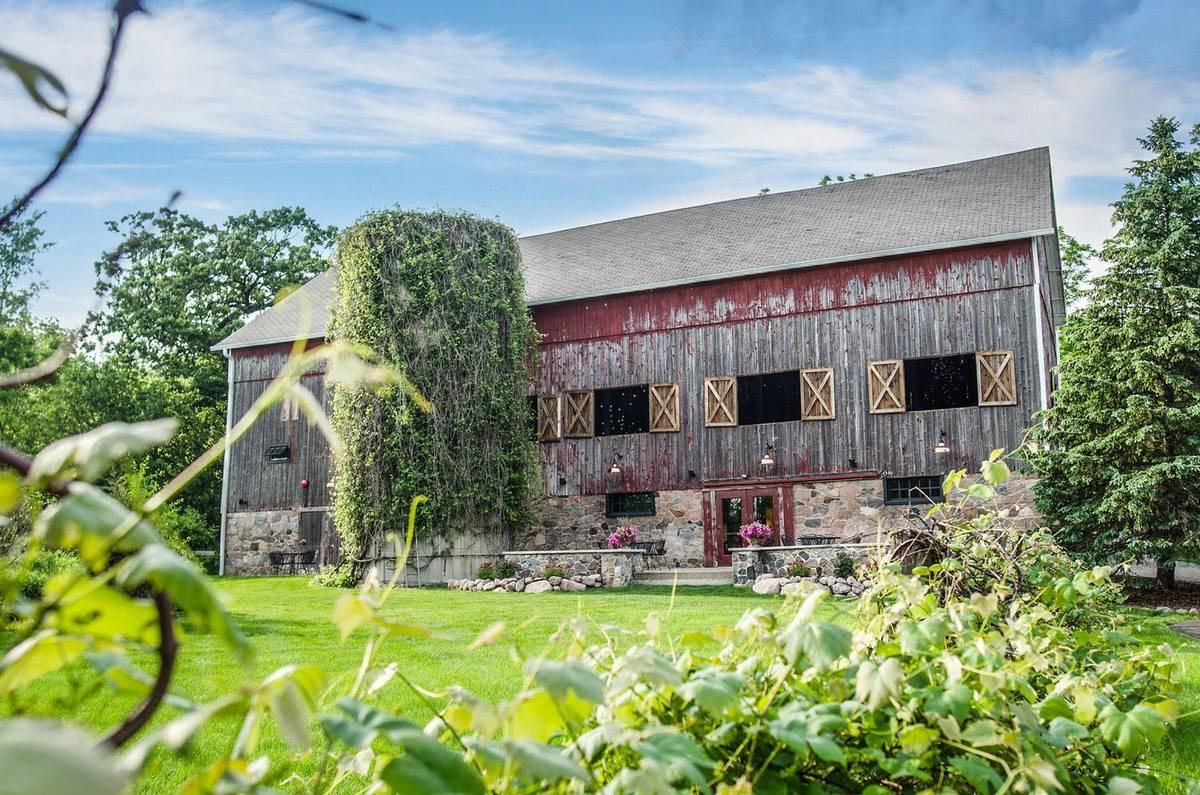 Milwaukee and Madison, Wisconsin
Whether your style leans more natural and woodsy or a bit more sophisticated and chic, you'll surely find the barn wedding venue of your dreams in the Milwaukee and Madison areas. We love the boho chic vibes The Farm at Dover and the unique Octagon Barn, among many others.