The 8 Best U.S. Destinations for Desert Weddings
Desert weddings are totally trending, and for good reason—the weather, the scenery, and the boho-chic vibes are all top-notch. The are the best U.S. destinations to host a truly spectacular desert wedding.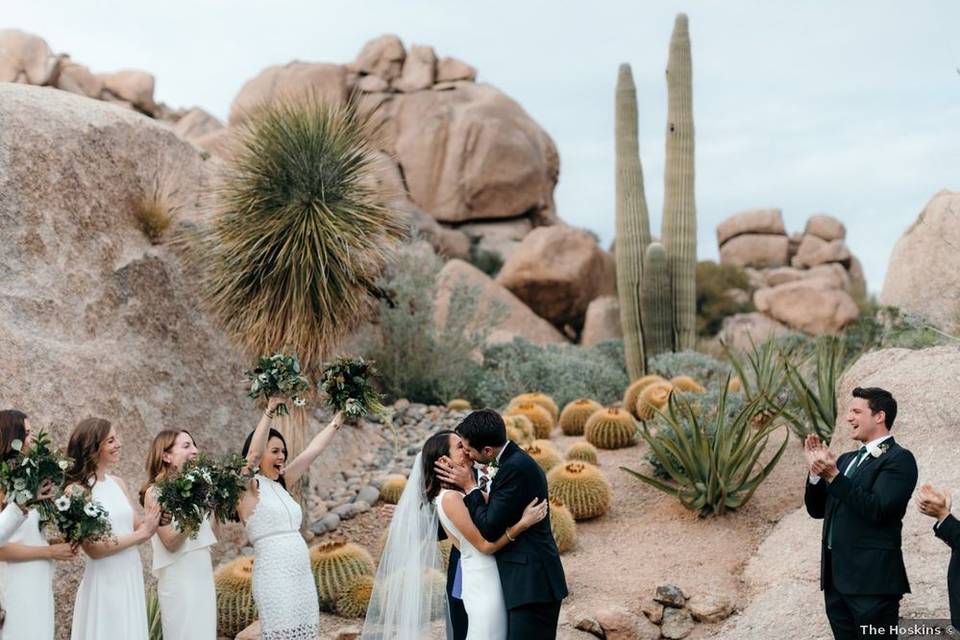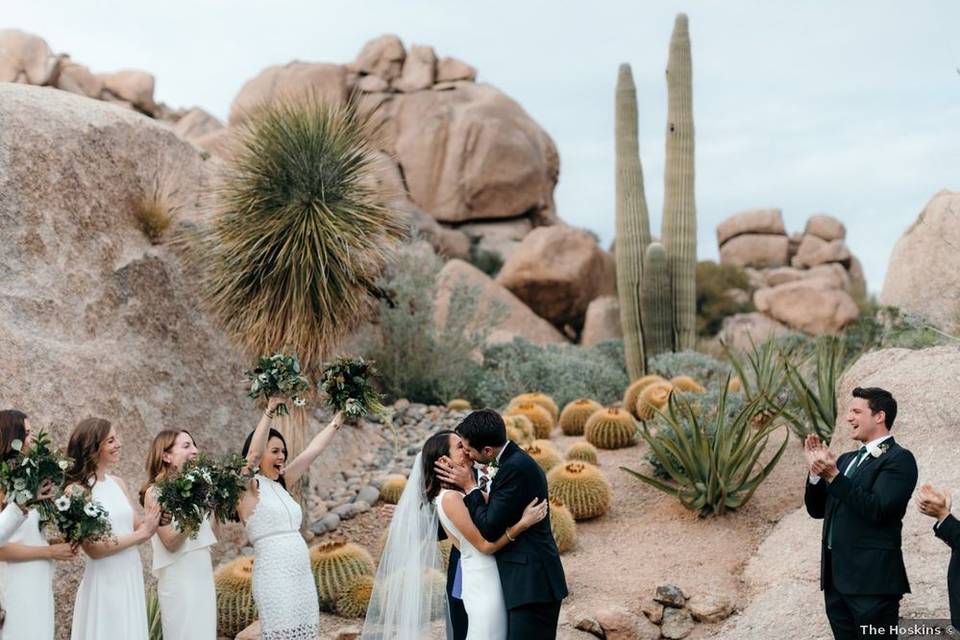 Desert weddings are so hot right now (pun totally intended). Deserts have an inherently boho-meets-Western vibe, and the landscape's neutral color palette makes the perfect backdrop for any event. The desert's incredible scenery and off-the-grid feel, making deserts an ideal location for private and intimate weddings as well as elopements. Oh, and cacti make for some pretty unique wedding decor—and you won't have to worry about rain on your wedding day! Unfortunately for East Coasters, all of the deserts found in the U.S. are in the Western part of the country—however, there are several locations ideal for desert weddings to choose from. These destinations feature a variety of desert wedding venues that celebrate the amazing landscape.
If you're into the idea of hosting a desert wedding, these are the best parts of the country where you can do so.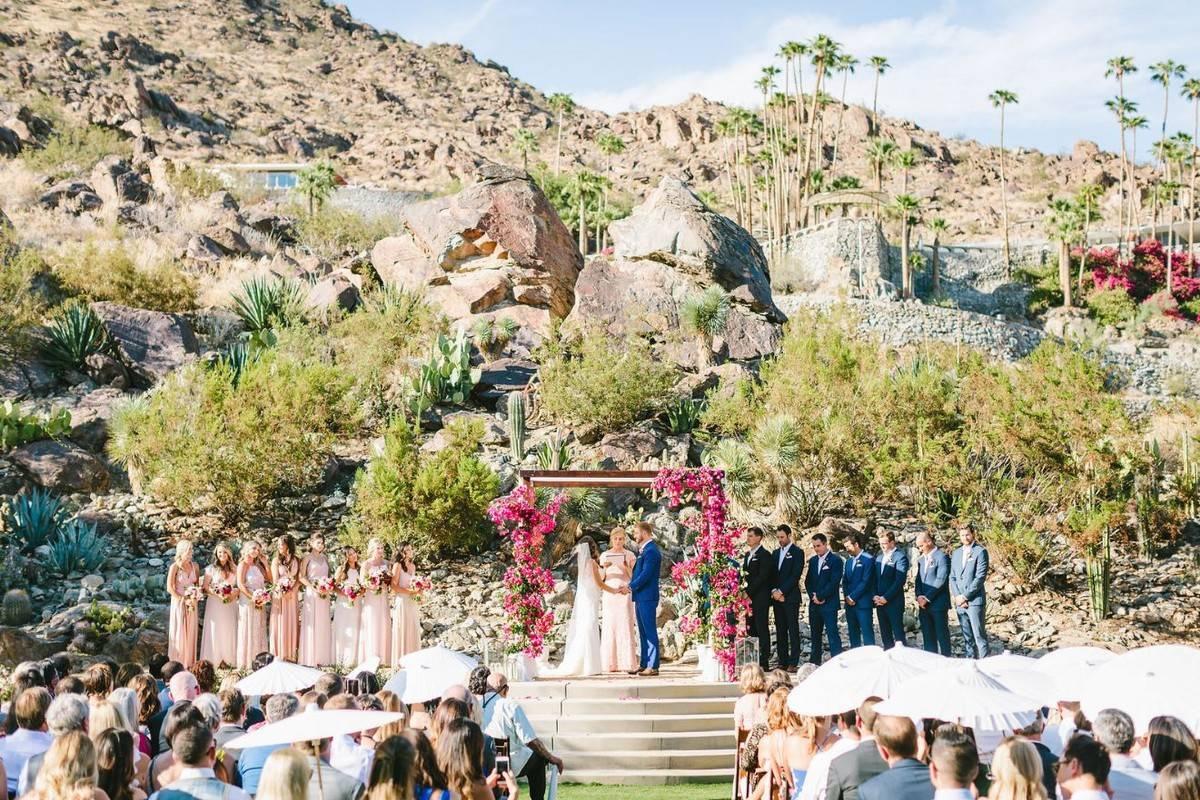 Palm Springs, California
Dreaming of a laid-back Coachella-style desert wedding? Head to Palm Springs in Southern California, where boho-chic style abounds. Palm Springs has a variety of wedding venues, from private estates to chic resorts, many with desert views (The Saguaro and Colony 29 are two favorites). If you're looking for a more authentic desert feel, head to the Mojave Desert and host your wedding in nearby Joshua Tree, located just an hour away from Palm Springs.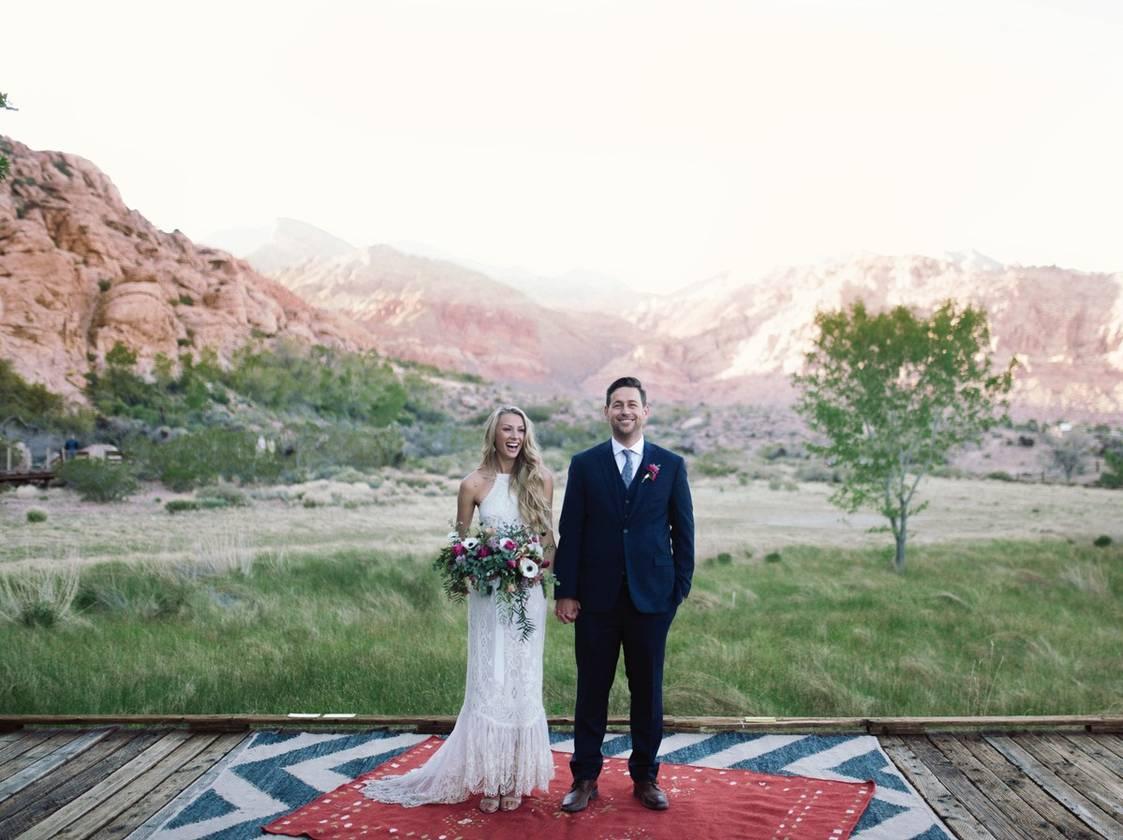 Las Vegas, Nevada
When you think of a Vegas wedding, glitz and glam might immediately come to mind, but there's a whole off-the-Strip scene that's pure desert chic. With the right permits, you can host your wedding in Red Rock Canyon, Eldorado Canyon, the Valley of Fire, and more. If you're interested in eloping, Desert Elopements of Las Vegas has all-inclusive packages to make the process a breeze. Other venues with desert vibes include the Westin Lake Las Vegas and Springs Preserve.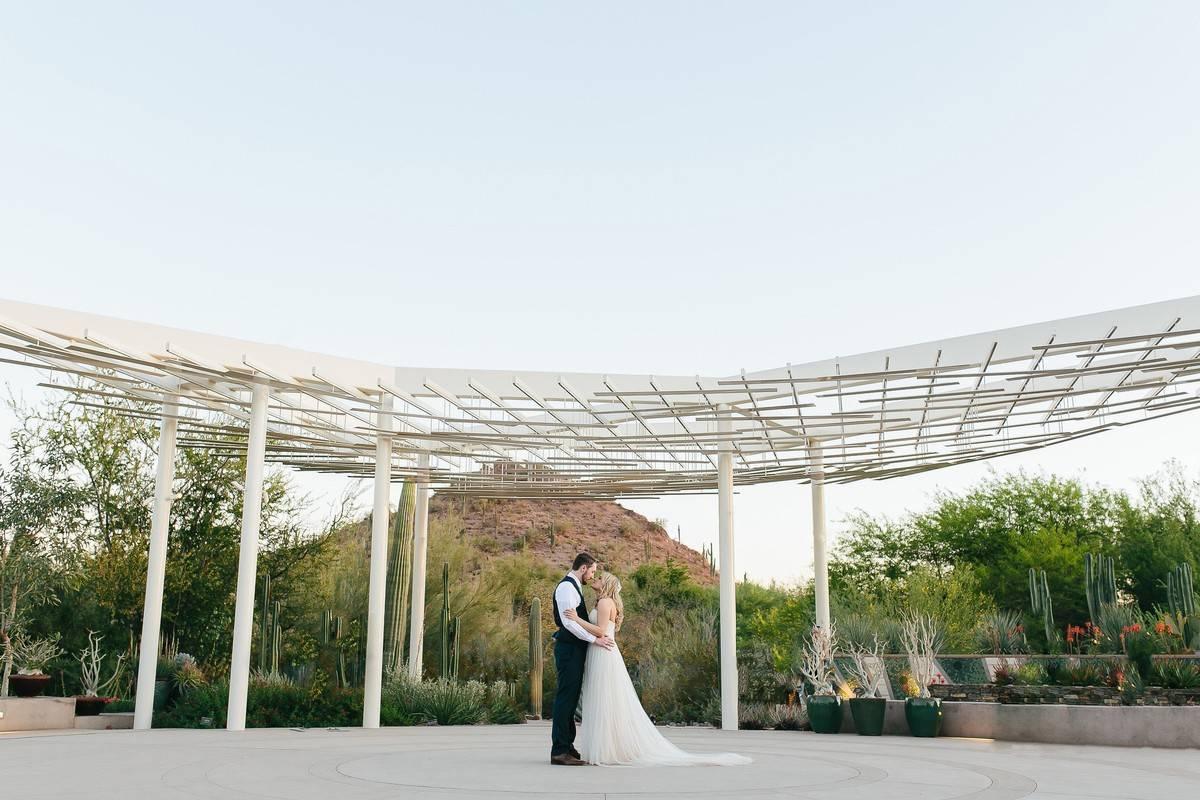 Phoenix, Arizona
Phoenix, as well as nearby Scottsdale and Sedona, are known for their incredible desert landscape—and there are plenty of desert wedding venues, from rustic to elegant, to choose from. A few of our favorite desert-chic locations in the Phoenix area include the Troon Country Club, The Boulders Resort and Spa in Scottsdale, and Desert Botanical Garden. Don't forget to take some wedding portraits in front of the state's majestic cacti!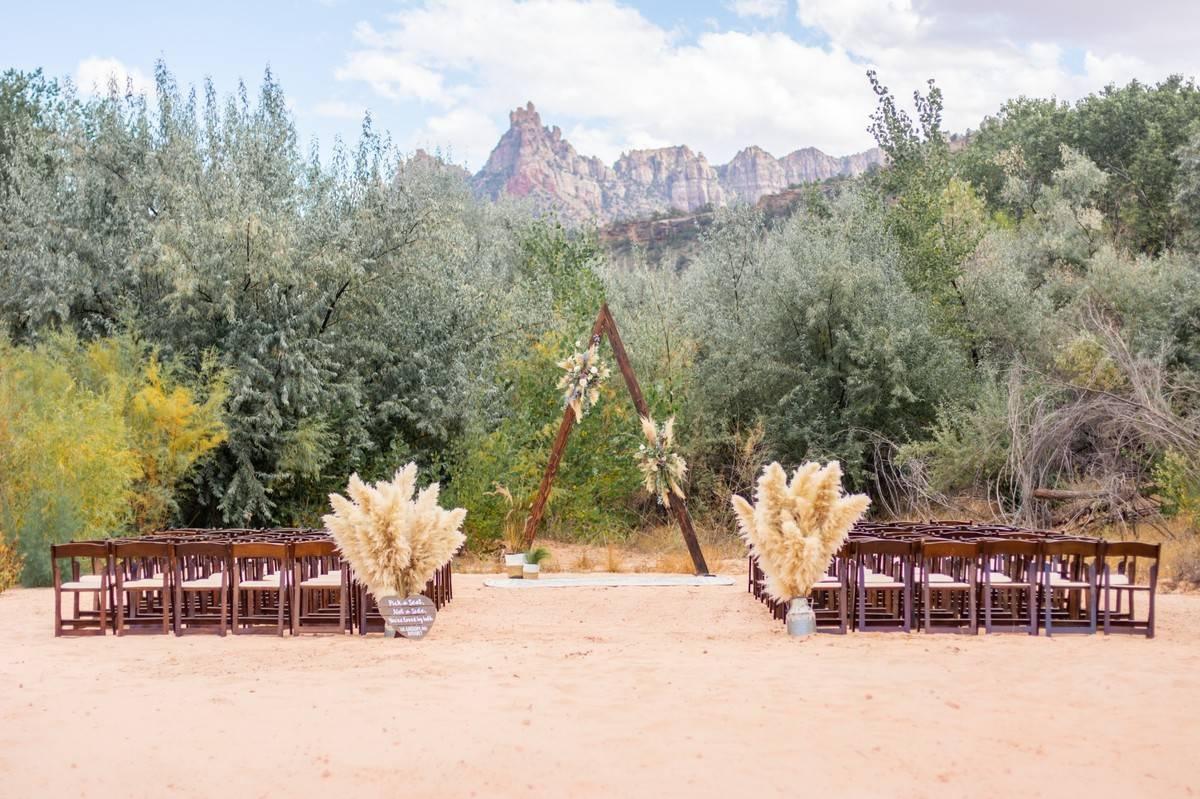 Zion National Park, Utah
While Utah might be known for its gorgeous mountain scenery, there are also quite a few desert wedding venues in the area in and surrounding Zion National Park near the Arizona border. You'll find amazing scenery, particularly Zion's famed red rock arches, as well as desert wedding venues like Zion Red Rock and Estrada at Snow Canyon. Another desert wedding option in Utah is the Moab Desert on the other side of the state.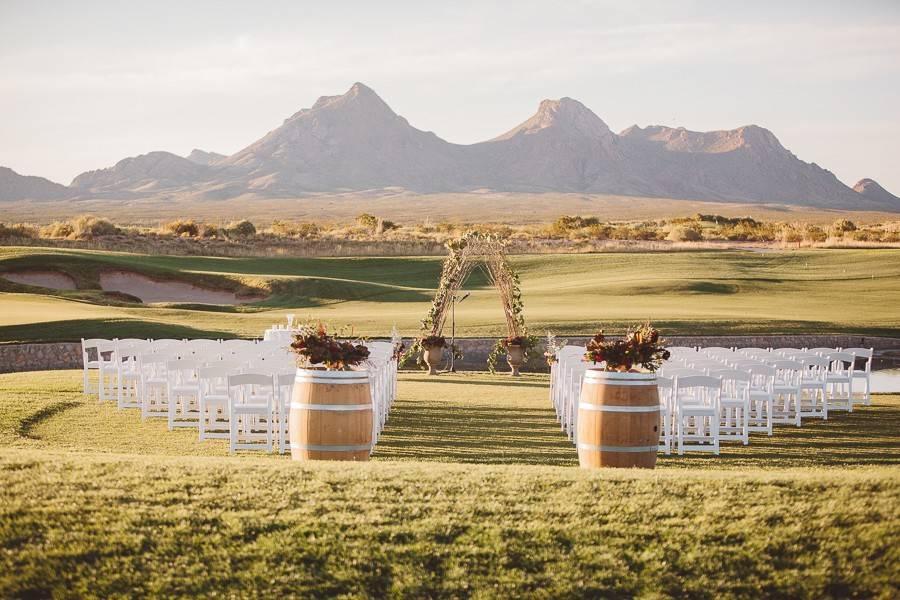 West Texas
From El Paso to Marfa, Lubbock, Amarillo, and Big Bend, you're bound to find the desert wedding venue of your dreams in West Texas. Many of the venues here, like The Gage Hotel in Marathon and Cibolo Creek Ranch in Marfa, feel straight out of an old Western movie but with lots of modern amenities. You can even head into nearby Las Cruces and Sunland Park, New Mexico and venues such as the Red Hawk Golf Club and Ardovino's Desert Crossing, to enjoy their incredible scenery.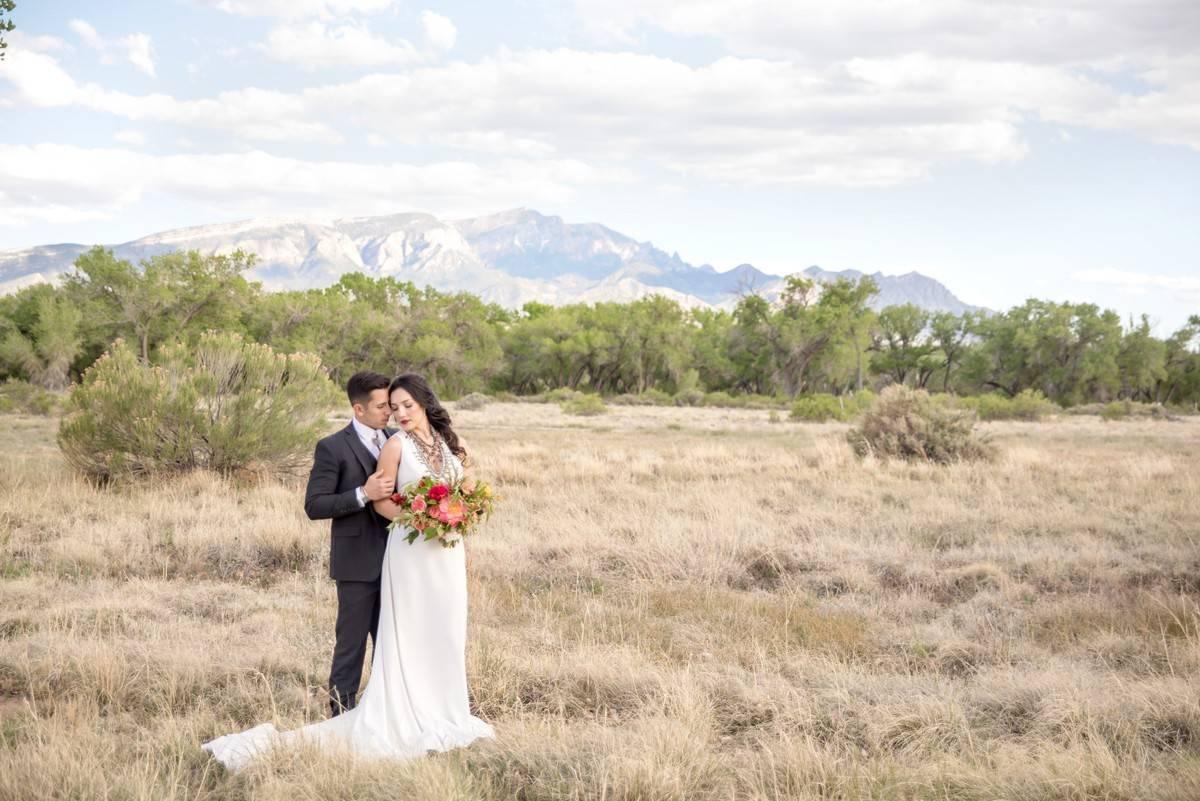 Albuquerque, New Mexico
In the Albuquerque area, you'll not only beautiful desert landscapes, but unique Spanish and Native American influences in much of the architecture and culture. Albuquerque wedding venues such as the Hyatt Regency Tamaya Resort & Spa, Hacienda Dona Andrea de Santa Fe, and El Zocalo Event Center are favorites. Many of the area's venues feature outdoor space, perfect for the area's mostly dry climate.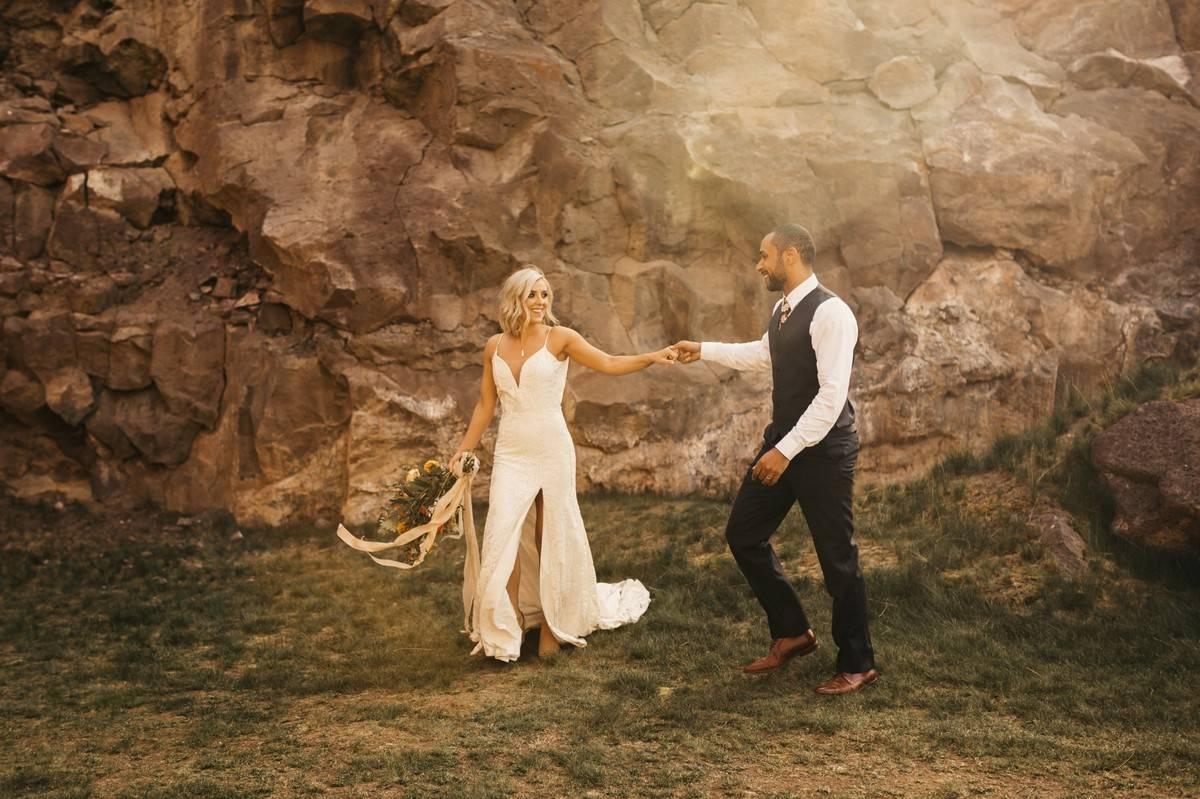 Bend, Oregon
The High Desert region in Central and Southeast Oregon has some of the most beautiful scenery in the state. While the landscape isn't a traditional desert like in the Southwestern U.S., but it's no less beautiful and scenic—the views of the Cascade Range ad Blue Mountains are just incredible. The High Desert Museum, Juniper Golf Course, and the Proghorn Resort win raves for their service and scenery.