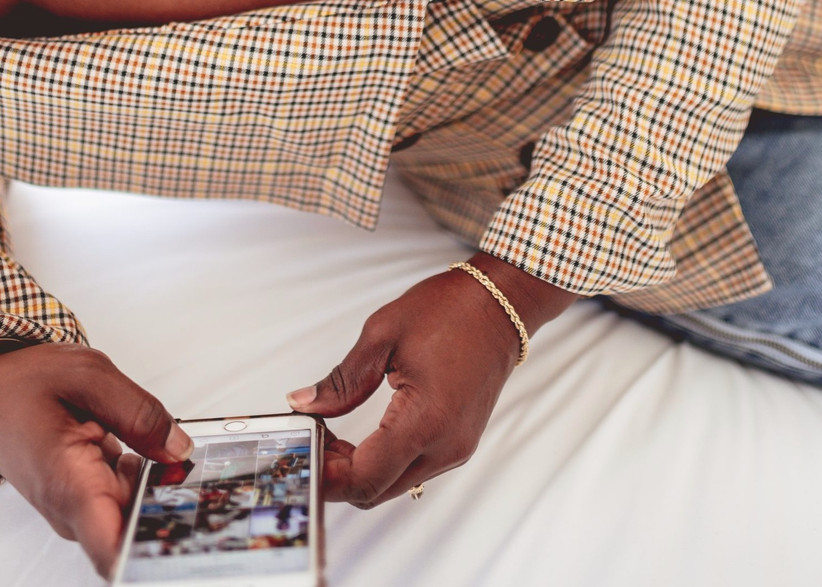 Trust us when we say that a sense of humor will go a long way during your engagement. Planning a wedding is fun and exciting, but there are inevitably some lows that go along with the planning process, which is where these funny memes come into play. We've found some of the best wedding planning memes on the internet (including some from WeddingWire's very own social media team) that will lighten the mood.
View this post on Instagram
Getting Engaged
Congrats! You're engaged. So...now what? Yep, you actually have to *plan* the wedding if you want it to happen. If you don't know where to start, we've got you—follow this step-by-step wedding planning guide.
View this post on Instagram
Choosing Your Wedding Party
We know your BFFs are just as excited as you are for the big day, so you can count on them stepping up to the plate to help you finalize all the details. Tag your bridesmaids in this wedding meme to let them know it's gametime.
View this post on Instagram
Checking In With Your Fiancé
Ever found yourself wanting to cancel plans at the last minute? Yeah, us too. Share this meme with your partner the night before you get married just to confirm that you're still on for the big day (lol).
View this post on Instagram
Packing for the Bachelorette Weekend
The bachelorette party is the ultimate Instagrammable event before the wedding day, so we won't judge you for overpacking (even if that means bringing 10 outfits you have no intention of actually wearing). It's important to have options, right?
View this post on Instagram
Planning the Wedding
Here's the hard truth: There are some moments during wedding planning that will be more fun than others. After all, you can only do so many wedding cake tastings. But the sooner you get the boring stuff out of the way, you can relax and have more time to focus on planning tasks you actually enjoy.
View this post on Instagram
Relaxing After a Long Day (Year)
Planning a wedding is stressful enough even during the best of times, so there's no shame in treating yourself to some downtime with candles and wine à la Chandler Bing.
View this post on Instagram
Microwedding vs. Big Wedding
While a small wedding might not be what you originally had in mind for 2021, elopements, microweddings, and minimonies are more popular than ever, and they each have their benefits.
View this post on Instagram
Making Your Wedding Budget
Wedding budgets have some nerve getting in the way of our perfect weddings. What do you mean I can't afford to take over an entire town like the Duke and Duchess of Sussex did?
View this post on Instagram
Dealing With Wedding Stress
If being engaged in 2020 threw you for a loop, you're not alone. Plenty of other couples had to postpone or downsize their weddings—and if eating junk food on the couch makes you feel better about the whole situation, it's perfectly okay.
View this post on Instagram
Endless Questions from Friends
Be prepared for a lot of questions from friends and family as soon as you get engaged. Some may be more nosy or pushy than others, so don't be shy about asking for space while you figure everything out.
View this post on Instagram
Picking a Wedding Style
Having trouble choosing just one wedding style? We get it. It's easy to get carried away when you first start researching wedding ideas, so do your best to focus on what truly feels like you (even if that means skipping out on the latest wedding trends).
View this post on Instagram
Leaving the Wedding Reception
We are all The Weeknd at Super Bowl LV after a night of drinks and dancing.
View this post on Instagram
Practicing Your First Dance
Speaking of dancing, you might have learned some new moves during quarantine with your partner. Who are we to say you can't put those TikTok skills to good use during your first dance?
View this post on Instagram
Inviting Kids to the Wedding
It's a no from me. Having a kids-free wedding is totally possible, as long as you make the rules clear and keep them the same for everyone—no exceptions.
View this post on Instagram
Sharing Your Engagement Story
An engagement ring is bound to draw attention to your ring finger, so get ready to tell your proposal story again and again.
View this post on Instagram
Late-Night Impulse Buys
Confetti-filled balloons? Customized wedding lip balm labels from Etsy? During a late-night wedding planning sesh, anything and everything is possible.
View this post on Instagram
Postponing Your Wedding
This wedding planning meme just about sums it up for anyone who's been waiting until the pandemic is over to get married.
View this post on Instagram
Off-Limits Speech Topics
When it comes to the reception speeches, most are heartfelt, but some can quickly veer into inappropriate territory—or reveal things to your guests that you'd rather not share. Check in with your best man and maid of honor ahead of time to let them know if there are any off-limits topics.
View this post on Instagram
Dodging Random Relatives
All we're saying is don't be surprised if there are relatives (or old friends) you haven't kept in touch with who suddenly expect a wedding invitation. Use these tips to set the record straight and let them know they're not invited.
View this post on Instagram
Unrealistic Movie Expectations
There are so many iconic movies about weddings, but using them to set realistic expectations for your big day is a different story. When it's time to plan a wedding, take Hollywood's creative liberties with a grain of salt.
View this post on Instagram
Getting Married in 2021
The struggle is real. If you're feeling extremely overwhelmed by constantly changing COVID restrictions or other stress, consider reaching out to a professional wedding planner who can help lighten the load.
View this post on Instagram
Tackling Your To-Do List
In a world of RSVPs, seating charts, fitting appointments, and vendor meetings, planning the wedding of your dreams is a lot of work. Stay on track with a helpful wedding planing checklist.