The 7 Different Types of Wedding Planners and What They Do
We're here to solve the mystery for anyone wondering "what does a wedding planner do?" by explaining the differences between each type of planner you can hire.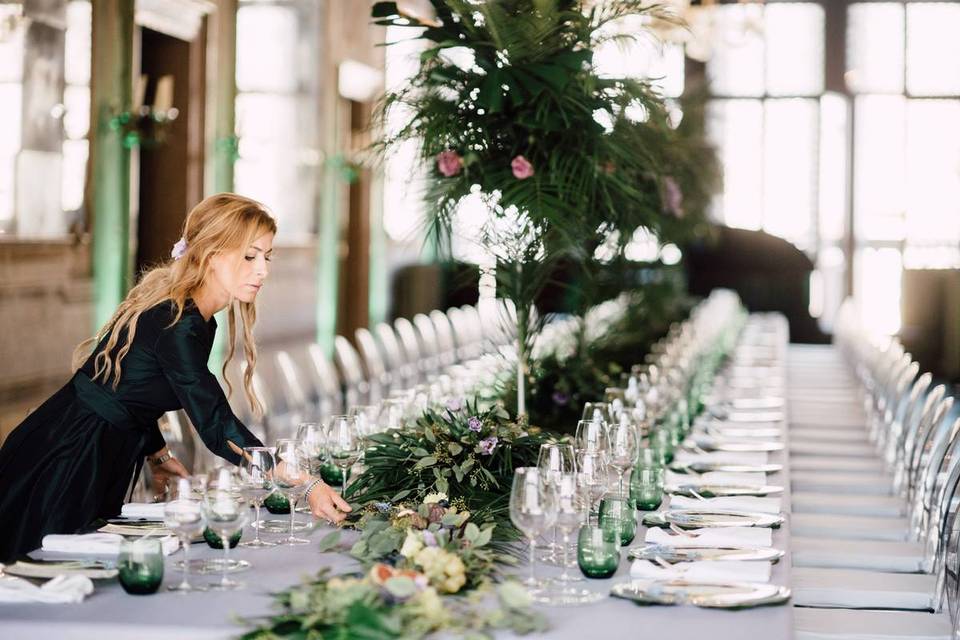 Planning a wedding takes a lot of work, but hiring a professional wedding planner is a guaranteed way to lighten your load so you can keep your focus on the end result—getting married! According to a new WeddingWire study, the average couple spends seven hours a week planning their wedding, which might not seem like a lot at first, but the time can quickly add up when you factor in your work schedule and other everyday responsibilities.
Based on WeddingWire data, 27% of couples hired a wedding planner in 2019—but what does a wedding planner do? In short, the answer is: a lot (including a handful of tasks you probably didn't realize). While every wedding planner's ultimate goal is to help your special day run as smoothly as possible, there isn't a one-size-fits-all option. We're debunking the different types of wedding planners and the services you can expect from each one, so that you can choose the right vendor based on your needs and budget.
So, what does a wedding planner do? Here are the different types of planning professionals you can hire.
Full-service wedding planner
A full-service wedding planner, also known as an all-inclusive wedding planner, is best for couples who want step-by-step guidance and a professional opinion from the get-go. According to the 2020 WeddingWire Newlywed Report, 31% of couples hire this type of wedding planner. Full-service planners are a great option if you don't have a lot of free time to dedicate to planning a wedding. They will be involved in every aspect of your to-do list, from helping you choose a wedding venue and handling vendor correspondence, to setting up escort cards and corralling your bridesmaids on the wedding day.
A full-service planner is also a great option for couples who need help with the smaller details of a wedding, such as choosing linen colors and flowers, and prefer to leave those decisions to an expert. Because of the commitment and work involved, this type of wedding planner is typically the most expensive option, but the cost can be well worth it in the end. For reference, the average cost of a wedding planner in 2019 was $1,500, according to the WeddingWire study.
Month-of wedding planner
If you want to plan most of your own wedding, you can consider hiring a month-of planner to help ease the stress load during crunch time. On average, 16% of couples choose this type of wedding planner, according to WeddingWire data. You'll begin working with your month-of planner about four or five weeks before your wedding. They'll focus on handling miscellaneous, last-minute tasks, such as final contract negotiations, making vendor payments, and arranging deliveries (flowers, food, decor, etc.) for your wedding day.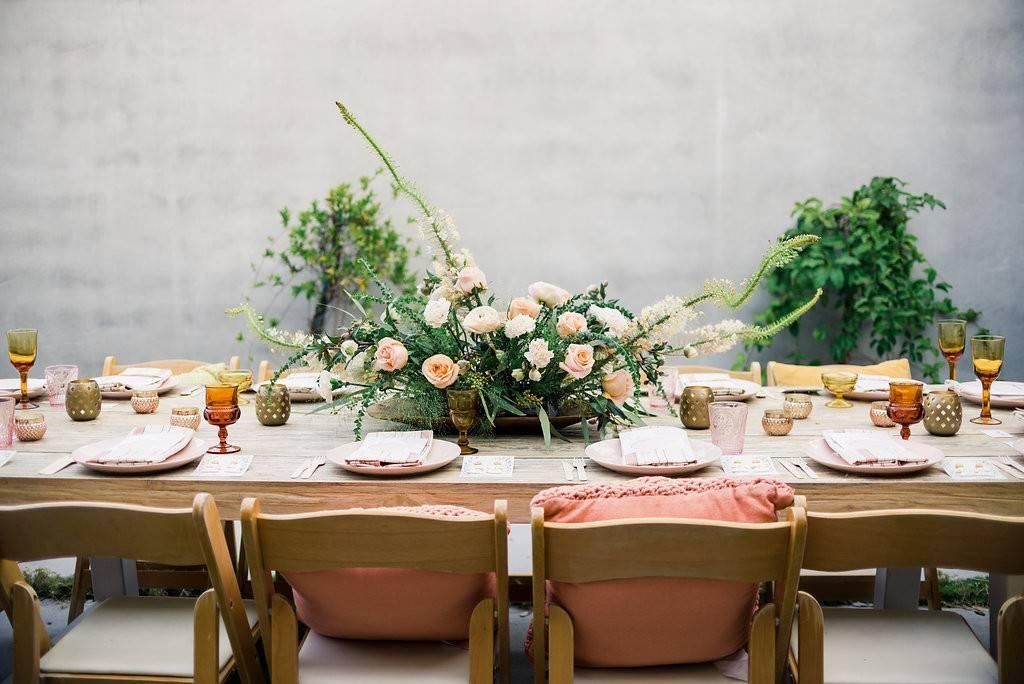 Day-of wedding coordinator
A day-of wedding coordinator's job actually starts a few weeks before your event—they'll chat with you a handful of times to create a wedding day game plan and assess what still needs to be done. But unlike a month-of wedding planner, the day-of wedding coordinator will leave it up to you to handle most (if not all) of the logistics leading up to the big day, such as communicating your wedding timeline to vendors or confirming delivery times.
Think of your day-of wedding coordinator as the professional—and much more experienced—version of that friend who volunteered to "run" things on your wedding day (which isn't always the best idea). Typically, their responsibilities include directing vendors to their proper places, managing the wedding decor setup and breakdown, and making sure that the day is running as on-schedule as possible. This type of wedding planner is the most popular, with 37% of couples opting to hire a day-of wedding coordinator. Many wedding venues offer day-of coordination as part of their rental packages.
Wedding weekend coordinator
Think of this vendor as a combination between a day-of and a month-of wedding planner. If you're having a wedding with multiple days of festivities and a large number of guests to keep track of, a wedding weekend coordinator is essential to help everything run smoothly. Although only 4% of couples hire this type of planner, they'll be the driving force behind your actual wedding day and can also assist with responsibilities such as greeting guests and organizing non-wedding activities—for example, your rehearsal dinner or morning-after brunch.
Destination wedding coordinator
A destination wedding coordinator is crucial for couples planning a wedding from afar. When you and your fiancé(e) can't readily visit your wedding location, it's helpful to have a trustworthy professional there in your place, or someone who is very familiar with planning weddings in your destination. A destination wedding coordinator can help you scout for venues, meet with vendors, and get a firsthand account of everything on your behalf when you can't be there in person. They'll also inform you of important, regional-specific information you might not know about, such as weather patterns, local happenings, travel tips, and regional customs.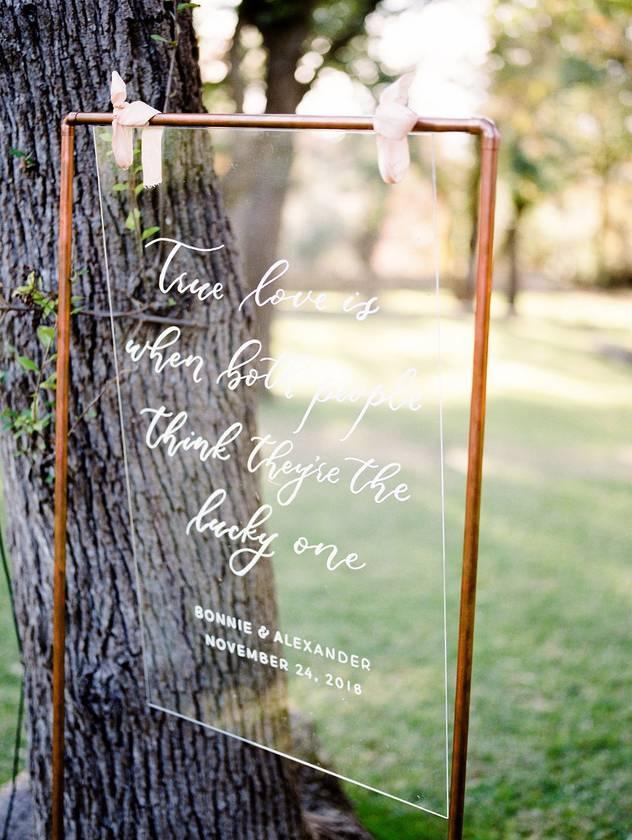 Vendor scouting and referrals
What else does a wedding planner do—aside from creating your wedding day timeline and responding to all those emails you sent during one of your late-night frenzies? Many event planning companies will provide couples with professional opinions and advice, even if you aren't hiring them full-time. The planners can review your wedding contracts, join you on venue walk-throughs, or provide referrals to other vendors. Event planners have vast network of industry contacts, from local wedding florists to rental companies, and this is a great opportunity to get connected to some of the best in the biz!
Á la carte wedding planner
No two weddings are exactly alike, which is why some planners allow clients to create their own à la carte services list and pass on anything they don't need. Creating a custom planning package can be a great option if you're on a limited budget but still want professional guidance in some areas.
What about event designers or event stylists?
Not to be confused with wedding planners, event designers and event stylists are professionals that will help you exclusively with the aesthetics of your wedding. This ranges from tasks such as choosing a color palette and creating beautiful tablescapes, to finding the perfect decor rentals and bringing your vision of a cocktail lounge area to life. Event stylists and wedding planners tend to work hand-in-hand on a regular basis, which means that many planners have developed an excellent eye for design, but your planner may also want to collaborate with a stylist to take your big day to the next level.