Can I Negotiate with Wedding Vendors?
Couples who are on a strict budget will want to learn how to negotiate with wedding vendors—the best ways to do so may surprise you.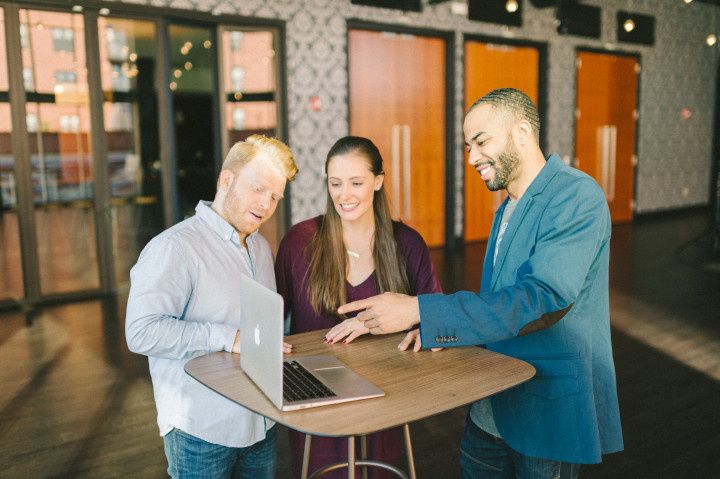 Many couples think that learning how to negotiate with wedding vendors is the key to staying within budget. And while being able to communicate with your wedding vendors will certainly help you in the long run, we recommend rethinking your perception of "negotiation." Yes, you can absolutely talk to your wedding pros about ways you can work together within your budget, but most vendors aren't going to magically lower their rates just because you ask—aggressively negotiating with wedding vendors is definitely frowned upon. It's all about doing your research in advance, being upfront and honest, and being prepared to give up certain products or services to stay within budget.
Wondering how to negotiate with wedding vendors? Here are the best ways to discuss your budget with your wedding pros for the best results.
First, do your research.
Before thinking about how to negotiate with wedding vendors, you'll need to find out what's a reasonable cost for a wedding vendor in your area. It should be no surprise to learn that the cost of a wedding varies widely depending on where you're marrying. While the average cost of a wedding in the U.S. is $27,000, there's a really wide range. In New York City, the average wedding costs $45,000, while it's $21,000 in St. Louis. Knowing not only how much a wedding costs in your area, but also how much each vendor usually costs (you can easily find this info on the WeddingWire Cost Guide), will help you divide up your budget properly and figure out if you're within range for the vendors you're contacting. For example, the average cost of a DJ in your area is $1,000, but you only have $500 to spend, you'll likely need to do some extra research and find a vendor who can work within your price range.
Reach out—the right way.
If you're working with a limited budget, it can be very easy to frantically contact a bunch of wedding vendors asking, "How much do you cost?" Try to craft your first message to potential vendors a bit more carefully. First, see if you can find pricing information online (WeddingWire features pricing for certain vendors) to help you narrow down the list of wedding pros in your area. Once you've found a few who have solid reviews from past clients and seem generally at or near your price range, send a message providing information about your wedding (the date and location), and asking for more information on their packages. It never hurts to add some kind words, like "I'm a big fan of your work." Showing that you're a decent person may make a vendor more likely to want to work with you, even if your budget doesn't quite match up with their pricing.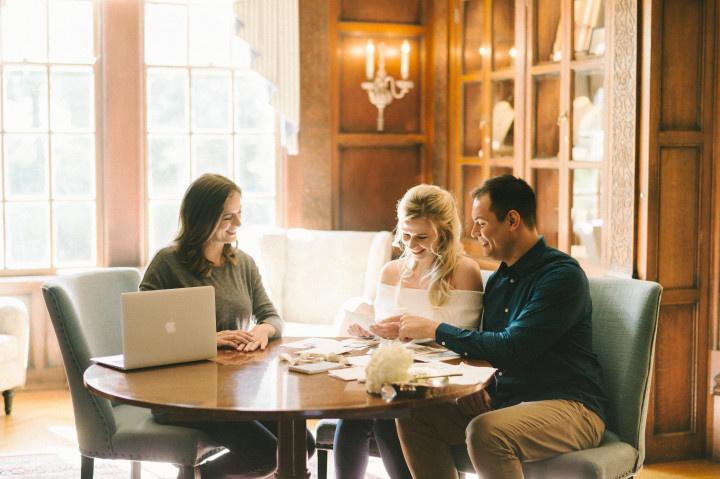 Remember, vendors are priced that way for a reason.
There are lots of factors that go into a vendor's pricing, including their experience, supplies, time, travel, and more. Wedding professionals are often small businesses, and while they should price fairly to compete in the market, they also need to make a living. So while you might get sticker shock when you find out how much a particular vendor costs, you probably aren't thinking about everything that goes into a vendor's job. Look closely at a florist's proposal, for example. Yes, several hundred dollars might seem expensive for a bouquet, but are you factoring in the cost of the flowers, the ribbon, the time it takes to make said arrangement, the cost of electricity to keep a florist's fridge running so your bouquet stay fresh, etc.? Learning about why a vendor costs what they do may help you discuss pricing in a more educated way—and win you more success.
Be upfront about your budget.
When considering how to negotiate with wedding vendors, our best advice is that honesty is the best policy. Instead of trying to haggle with a wedding vendor (which very rarely works), calmly and politely tell them, in your first conversation, the exact amount you'd be able to spend on their services. Some vendors may be able to creatively tweak their packages to work within your budget—this is where compromising comes in (we'll get to that in a minute). Other vendors may simply not be able to work with you—and that's completely okay. If this is the case, you might ask if they are aware of any wedding pros who might be able to provide products and/or services within your budget. Vendors are usually quite well connected and might be able to introduce you to a fellow professional who would be a better fit.
Prepare to compromise.
Once you've received information on a vendor's packages, carefully review it to determine what exactly it includes. Are there products or services you don't need? If a vendor is flexible, he or she may be willing to remove certain items for a package so that it works with your budget. Perhaps a photographer could leave your reception an hour or two early to save you some money. Or your florist could reuse ceremony arrangements at your reception. If your budget is relatively close to a vendor's pricing, it's likely that these tweaks can be made. However, there may be aspects to your wedding itself that will make certain aspects cost more. These include hosting a wedding during peak season and on a Saturday night, and having a large guest list. If you're having real trouble staying on budget, negotiating with vendors likely won't get you very far—you may need to consider making some big changes to your big day (i.e., hosting your wedding during the off-season or significantly cutting your guest list) in order to stay within range.
Don't haggle.
Just as you can be selective about your vendor team, wedding professionals can be selective about the clients they work with. There's no need to get aggressive when discussing pricing, as a vendor can choose not to work with you if you're overly demanding. If you're not sure why a particular product or service costs so much, politely ask instead of insisting that the price be lowered. A vendor is much more likely to be flexible for a potential client who is honest and even-keeled, than for someone who is combative. And remember that once a contract is signed, it can't be changed, so be sure to read those documents carefully to ensure you stay within budget!