How to Plan a Wedding on a Budget
Plan your wedding without totally blowing your budget. Here are some of our favorite tips on setting a wedding budget—and sticking to it!
We have included third party products to help you navigate and enjoy life's biggest moments. Purchases made through links on this page may earn us a commission.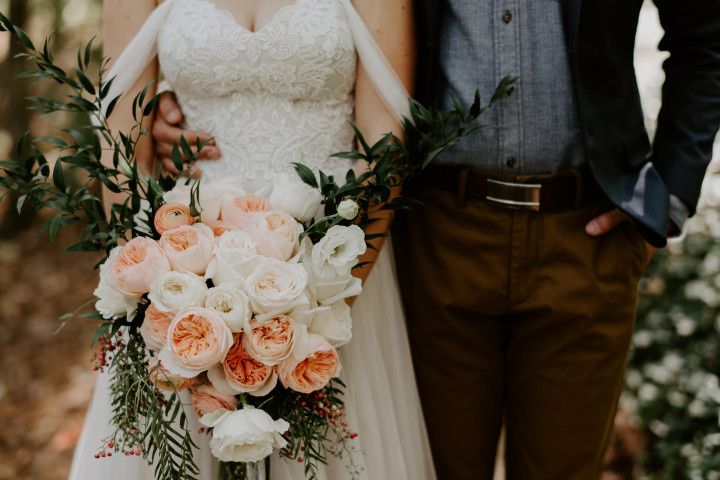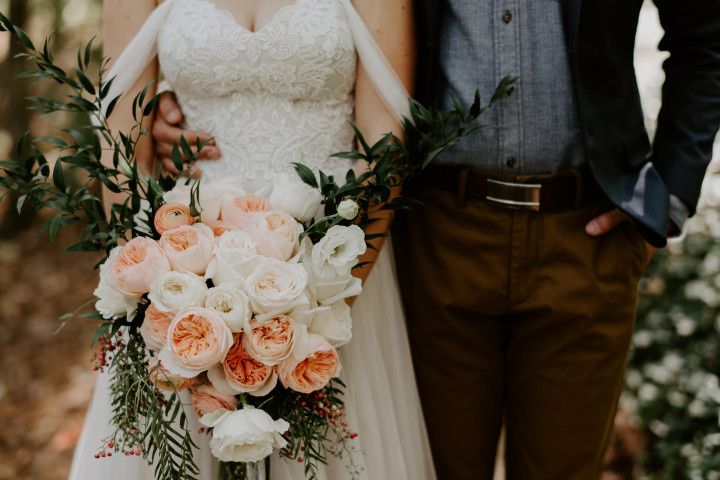 The average cost of a wedding in the U.S. around $30,000—which can be a pretty daunting cost for most couples. When thinking about how to plan a wedding on a budget, you'll not only want to find ways to save money (and there certainly are some!) without sacrificing style, but also smartly keep track of your finances and budgeting so that you'll know exactly what you're spending and can plan accordingly. Doing research ahead of time on what things cost and the average budget breakdown will make you a smart consumer, and more prepared as you hire vendors and make purchases. According to WeddingWire data, couples underestimate how much they'll spend on their dream wedding by about 40 percent because they haven't done their homework. Figuring out how to plan a wedding on a budget can seem like an impossible mission, but it's actually a lot easier than you might think. Here are our top budget-friendly wedding ideas.
Set your budget first.
The most important part of sticking to a budget is actually setting one. All too often, couples avoid having "the money talk" because it might feel awkward, and avoid regretting it in the end. Use online wedding cost guides to find out what weddings cost in your area, and decide who will be contributing financially to your wedding, if anyone. Once you have the lump sum of your budget figured out, you can divide it up based on how much specific vendors cost and how you prioritize different aspects of your wedding (for example, maybe food or your attire is super important to you, but wedding favors, not so much).
Hire a planner.
It may sound counterintuitive that spending money on a vendor can help you in your "how to plan a wedding on a budget" quest, but in this case, it's totally true. Wedding planners will help make your planning process a breeze, but perhaps their most important role is ensuring that you stay on budget. They can connect you with vendors that are within your desired price range, and help you save money in ways only industry insiders know. And if your spending starts to get out of hand, they'll reign you back in.
Use an online budget tracker.
When thinking about how to plan a wedding on a budget, staying organized can mean the difference between staying within budget or going way over. If you're not keeping track of your expenses, you won't know when you've hit your limit. Sign up for an online wedding budget tool that can help you divvy up your total budget, track payments, and figure out where you can save if you decide to splurge on one area of your wedding.
Marry during the off-season.
In many parts of the country, the months of January and February are known as the wedding off season. While you're not guaranteed to save tons of money if you marry in these months, you have a better shot of receiving discounts or other benefits than if you married in a peak month (May through October). The same goes for marrying on a day other than Saturday—you might receive some discounts by tying the knot on a Sunday, a Friday—even a weekday!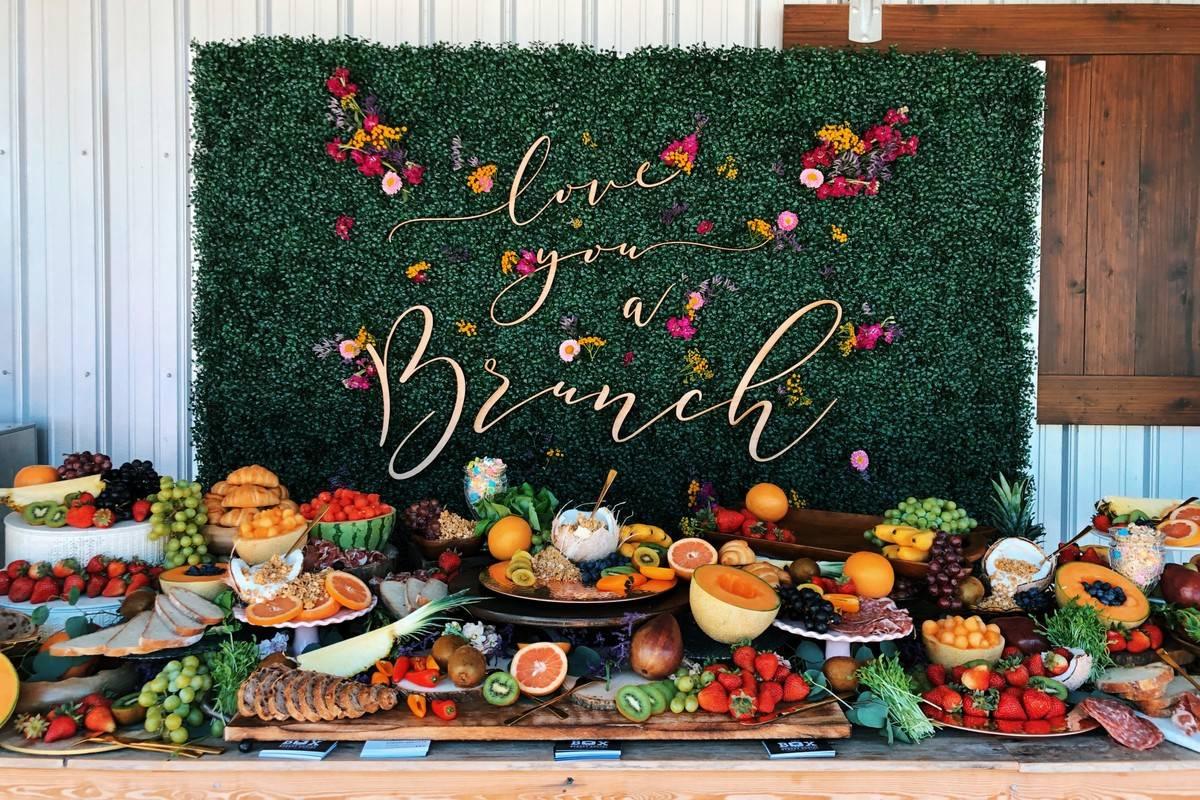 Host a brunch wedding.
There are many cost-saving advantages to hosting a wedding earlier in the day—many venues offer lower rates for morning or early afternoon weddings (particularly on Sundays or weekdays) and brunch food tends to be less expensive than an evening meal. And, truly, who doesn't love an omelet station and mimosas?
Be upfront with vendors.
Some couples feel nervous when talking about their budget with wedding vendors—don't be. It's better to be direct with a vendor about how much you have to spend (politely, of course!) than to fall in love with a pro only to find out that they're way out of range. There may be ways a vendor can adjust his or her packages to better fit within your budget, but you won't know if you don't ask.
Cut your guest list.
It's one of the eternal truths of wedding planning: the more people you invite, the more you'll spend. In fact, couples spend about $216 per guest so if you're really concerned about how to plan a wedding on a budget, find ways to cut your list. Just trimming five friends or family members from your guest list can mean over $1,000 in saving—and that's no small amount! A smaller wedding party, if possible, can also mean savings. By keeping your bridesmaids, groomsmen, groomsladies, bridesmen, flower girls, and ring bearers to a small, manageable number, you won't spend as much on bouquets, boutonnieres, wedding party gifts, and more.
Choose your wedding venue carefully.
When considering how to plan a wedding on a budget, many couples may be surprised to learn that one-third of the average couple's total wedding budget goes to the venue and caterer, so choosing the right venue can make or break your budget. Look for all-inclusive venues or those that are non-profits so a tax deduction may be possible. Also, hosting your wedding ceremony and reception in the same place might result in a discount—plus your transportation needs won't be as great. And when looking at the venue itself, consider how much décor the space will need—those venues that are surrounded by natural beauty or already well-decorated will need less added décor than "blank slate" spaces.
Read all contracts thoroughly.
Many couples make the mistake of breezing through vendor contracts instead of reading them carefully. If there are additional charges or terms you don't understand, don't be shy and ask your vendor about them. Perhaps there are charges that can be removed, or packages that can be adjusted to better suit your needs. Make sure you are fully aware of what all of the charges mean and the payment schedule so there's no confusion down the line.
Earn credit card points when possible.
If you're planning to use a credit card to pay for wedding products and services, take advantage of cards that offer rewards points or other benefits. For example, by spending money on a credit card that offers travel rewards, you can use the accumulated miles to pay for your honeymoon flight. If you're planning on opening up a new credit card account to pay for wedding expenses, be sure to research any benefits or rewards beforehand.
Simple style is best.
In thinking about your wedding day décor, try to go by the mantra "simple is best." Every sign, every floral arrangement, every piece of décor costs money. From your wedding invitations to your linens and centerpieces, choose minimalist over massive. That way, you'll be able to maintain an affordable wedding budget while keeping a cohesive style.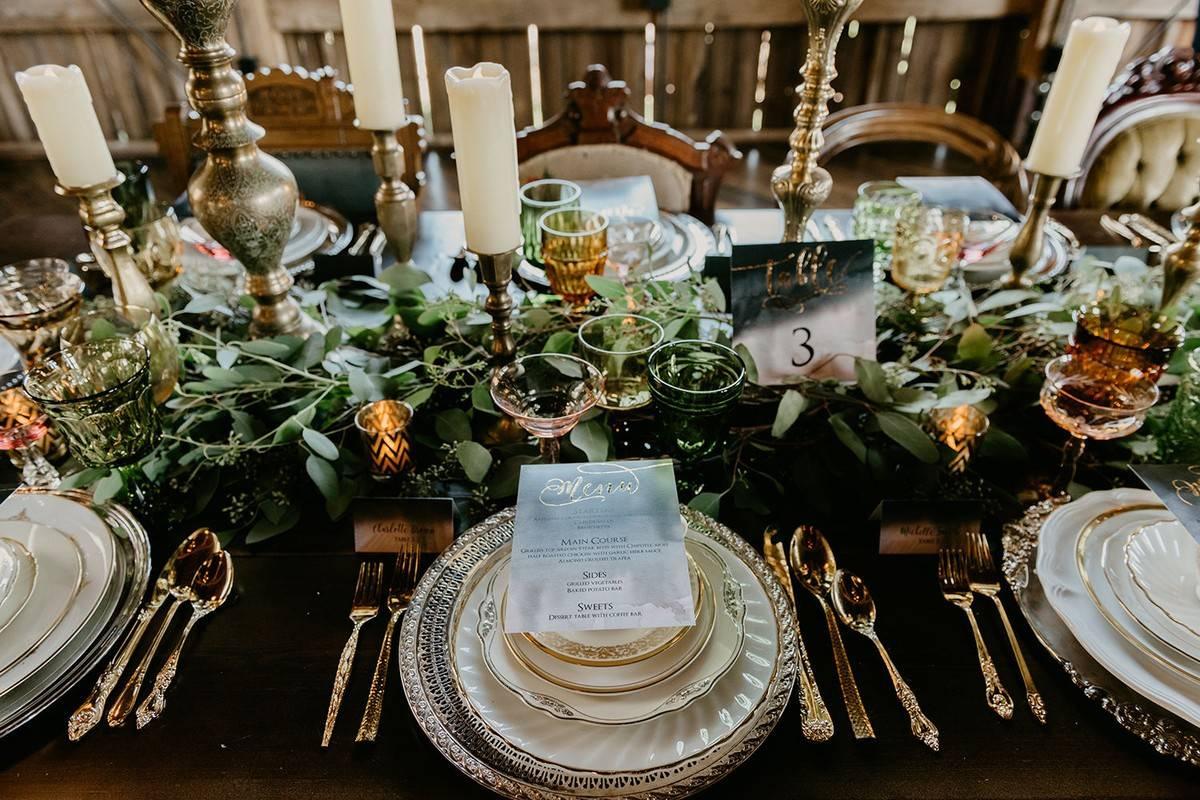 DIY wisely.
Do-it-yourself projects can be a fun (and cost effective) way to contribute to your own wedding. However, it can also be a stressful and time-consuming effort—and if you're unhappy with the result, you may end up spending even more than you intended! We recommend taking on one (yes, just one!) DIY project for your wedding rather than overextending yourself with lots of extra work. You'll be proud of yourself for your contribution to the big day, and likely won't lose your mind in the process. Leave the rest to the professionals.
Look for wedding decor in unexpected places.
Many wedding decor items can be rented from a reputable event rentals company, but there may be certain items you'd like to purchase yourself. Of course, scouring the web, particularly sites like WeddingWire Shop, Amazon, and Etsy, is a good first step, but you might also score wedding-related finds in flea markets, houseware stores, dollar stores, and more. Check out this guide to unexpected (and affordable!) places to shop for wedding decor.
Shop sample sales.
When it comes to shopping for wedding attire and thinking about how to plan a wedding on a budget, sample sales can be your best friend. Particularly when it comes to wedding dresses, scour bridal salon websites to find out when sample sales and trunk shows will take place—you may receive some great deals by being smart about when and where you shop.
Reuse and recycle.
Gorgeous floral arrangements will help bring your wedding vision and style to life. Talk to your florist about finding ways to reuse your florals from your ceremony to your reception. For example, can the bridal and bridesmaid bouquets be used as reception centerpieces? Or perhaps that amazing altar can be used as a photo backdrop at the reception? Professional wedding florists are super-creative and help you find ways to get the most use out of those stunning blooms.
Limit the bar.
Now you know that a good portion of your budget is spent on your venue and catering, and a big percentage of that is spent on alcohol. By limiting your wedding's bar to wine, beer, and perhaps a specialty cocktail or two, you can save big and still have an open bar—and your guests aren't likely to miss all the extra booze during cocktail hour.
Order a smaller cutting cake.
Yes, wedding cakes can be expensive—and the bigger and more elaborate the cake, the more it will cost. To save money on your confection, talk to your baker about ordering a smaller, beautifully decorated "cutting cake" to feature during the traditional wedding cake cutting, and then having a less-expensive sheet cake or cupcakes to serve your guests for dessert.
Don't go on your honeymoon right away.
The average honeymoon costs $4,000, which is a pretty penny to tack onto your wedding expenses. If you're on a strict budget, give yourself time after your wedding to save up some funds before taking your big trip. You can take a less expensive mini-moon right after your big day as a getaway, but save the honeymoon for later on. You can also ask your guests to chip in to your trip of a lifetime by setting up a honeymoon registry.