10 Ways to Avoid Going Over Budget on Your Wedding
How do you avoid spending more than you can afford on your big day? We're here to help.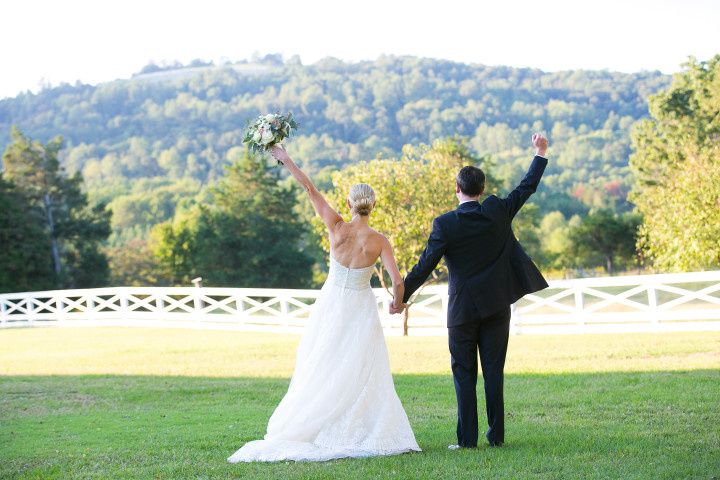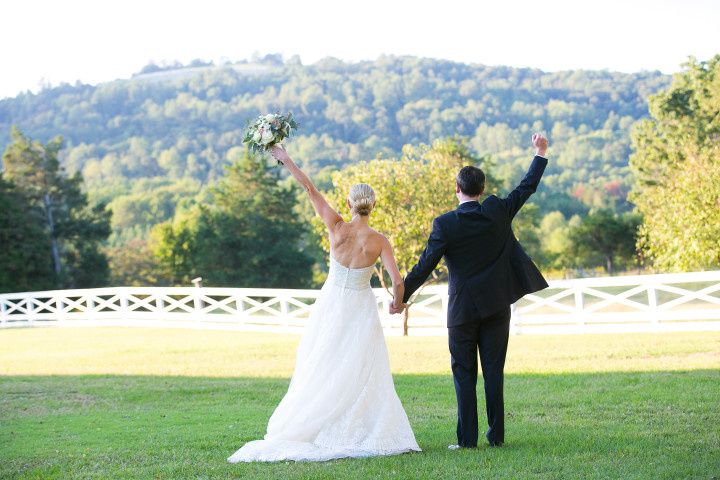 Photo: Jack Looney Photography
No matter how organized and money-conscious you might be, it's still surprisingly easy to go over budget during the wedding planning process.

In fact, 74 percent of couples end up going over budget. So that begs the question: How do you avoid spending more than you can afford on your big day? We're here to help.

Define your budget at the very beginning
Before you start researching vendors, dreaming of décor and color schemes, or shopping for attire and accessories, you'll need to set a budget. We know, it's not the most exciting or fun part of wedding planning, but it's essential, even if you think your budget is "unlimited" (it very rarely is). Sit down with those who are contributing to your wedding and come up with a total amount that the group is comfortable with.

Use a budget tool
Plug your total budget into an online budget tool, which can help you figure out how much money to reserve for all of the different vendors. Then, be sure to be diligent about using it—anytime you make a purchase or book a vendor, plug that information into the tool to help you stay on track.

Focus on what's important
When divvying up your budget, think about what's important to you—when you want to spend and where you can save. If you're a big foodie, reserve more money for your catering bill. Of course, that means you'll have to save a bit more in other areas.

Consider the off-season
Vendors tend to be more flexible with pricing if you're getting married in the off-season (usually January and February, in most locations), or on a day other than Saturday. If you're flexible with dates and times, use that to your advantage to help you save money.

Do your research
When searching for wedding vendors on WeddingWire, at wedding shows, and beyond, it's okay to shop around and consider multiple vendors (just make sure to handle politely!). Many vendors on WeddingWire list their pricing, so be sure to take a look and compare before reaching out.

Be up front with your vendors
When meeting with vendors, tell them about your budget right away. You want to be as open and honest with them as possible, and as long as your budget is within range, they'll likely do their best to try and work with you. And if it's not a fit, then move on.

Hire a wedding planner
A wedding planner is truly money well-spent. They can connect you with vendors who fit your budget, plus their relationships in the industry can often mean savings for you. They'll also be able to keep your budget on track and have creative cost-saving ideas.

Be flexible
Your vendors have likely worked with clients on budgets before, so they're well-versed in coming up with creative ways to help you save money. You just have to be flexible and let them work their magic. For example if you've fallen in love with a bouquet that features a super-expensive flower, see if your florist can come up with similar creations using less expensive blooms. The less picky you are, the easier it will be on your wallet.

Be firm on guest count
The more guests you have, the more expensive your wedding will be—that's a fact. So once you put your guest list together, it's final. No, your mom can't add her new poker buddy, your friend can't bring the guy she's been dating for two weeks, just…no. Be as polite as you possibly can, but be firm when it comes to your guests.

Read contracts carefully before signing
Hopefully, there will be no surprises in your vendors' contracts, but be sure you're clear about how much you owe and when before signing. And if you're confused or concerned about any additional charges or fees, do not be afraid to ask your vendors to clarify.