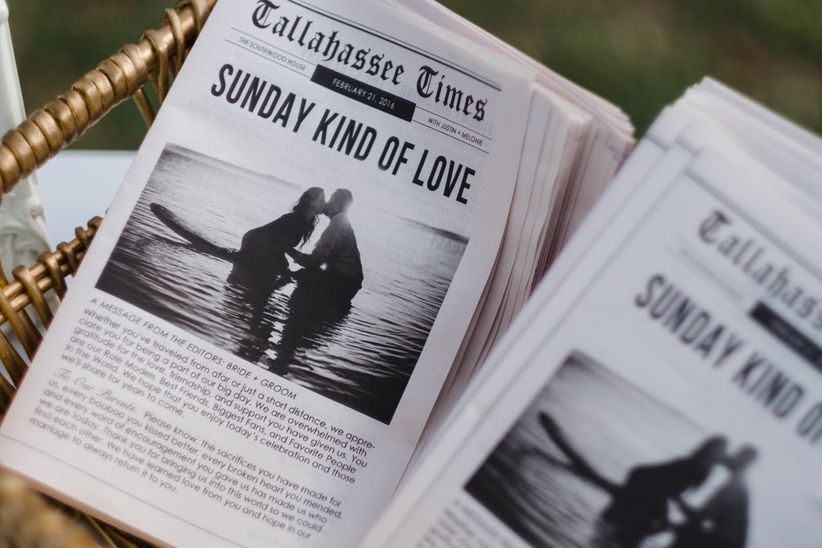 Photo: Artsinfotos Photography
More than half of all weddings take place on Saturdays, but that doesn't mean it's the only day of the week when you can get married. In fact, 12 percent of weddings in 2015 took place on Fridays and 11 percent took place on Sundays.


If you're considering hosting your wedding on a Friday or Sunday, here are a few factors to consider.
Guest Travel
Friday and Sunday weddings typically work best for hometown weddings, where few guests are traveling to the event. If your guests live far away from your wedding locale, they will likely have to miss work to travel to or from your event. For some guests, a day off is totally doable with enough notice, but there may be a few guests who simply can't miss work and might have a hard time attending.
Budget and Vendor Availability
If you're on a tight budget, you might want to consider a Friday or Sunday wedding. Some venues and vendors offer lower rates for Fridays and Sundays as they tend to be less busy. Also, you may find a bit less competition for vendors—typically busy wedding pros may have more availability on Fridays and Sundays. This is particularly ideal if you're on a tighter timeline.
Time of Day
Your guests should be thrilled to celebrate with you no matter what day or time you choose. However, if you're hosting a Friday wedding, you may want to time it for later in the evening, and if you're hosting a Sunday wedding, earlier in the day is best. Here's why: This allows your guests more time to travel, and a better chance that they won't have to miss as much work or school. For example, if you host a Sunday wedding that ends in the early afternoon, your guests will have the whole evening to travel home.
Extra Activities
If you're hosting a Friday or Sunday wedding, you can make the most of the extra weekend time on the front or back end of your wedding. While a big rehearsal dinner might not be possible the night before a Friday wedding, a leisurely Saturday brunch the day after can allow you to spend extra time with your guests, who won't have to rush to catch a plane home. If you're hosting a Sunday wedding, you can plan daytime activities for the day before, like a golf outing or trolley tour, as well as a big welcome party or rehearsal dinner—again, more time to hang out with your nearest and dearest. Then again, this does mean that you'll possibly be planning more events, and perhaps spending a bit more as well.
Religious
Jewish couples often do not schedule weddings for the Sabbath, which starts at sundown on Friday and ends at sundown on Saturday. In these cases, Sunday weddings are actually ideal.
Note: Sunday weddings on holiday weekends (particularly Columbus Day, Memorial Day, and Labor Day) tend to be as popular as Saturday weddings, so these factors don't necessarily apply on those days, though your guests might not love having a wedding on a holiday weekend when they already have plans. Also, Fridays in September and early October tend to be busier as well.