12 MORE Wedding Expenses You Might Forget
When it comes to factoring potential hidden costs into your budget, you can never be too thorough. Here are 12 additional expenses to look out for: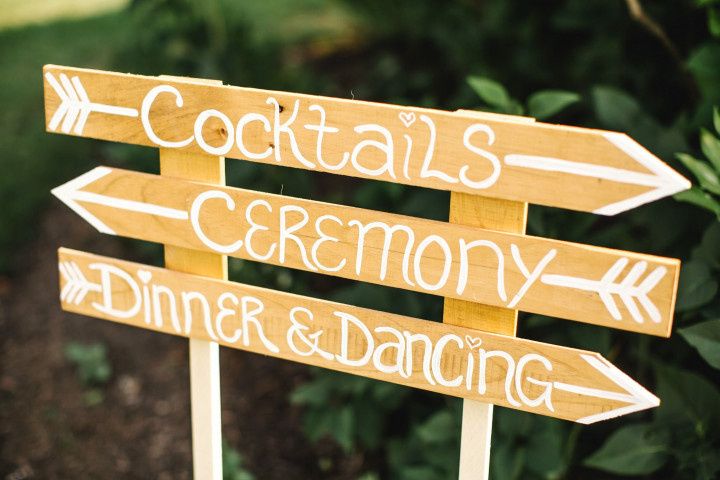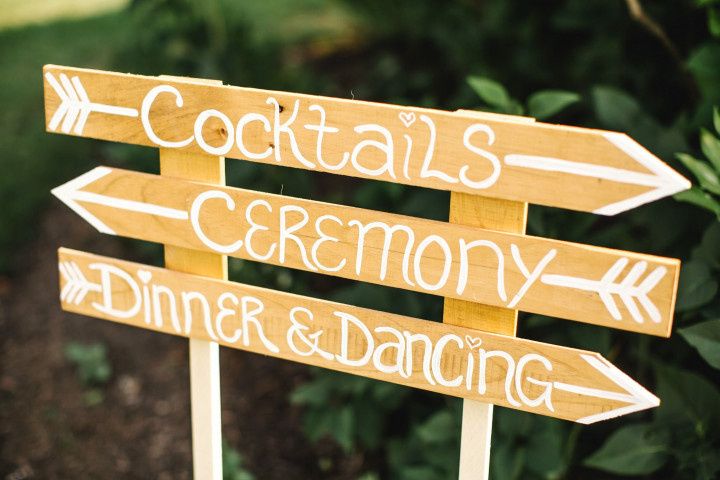 Photo: Lena Mirisola Photography
We've touched on some of the most commonly overlooked wedding expenses before, but when it comes to factoring potential hidden costs into your budget, you can never be too thorough. Here are 12 additional expenses to look out for:

Rental delivery and special transport
Your rental items need to be packed and transported to your venue and back, and this cost isn't always included in the initial estimate. Perishable items like food and flowers might require refrigerated transport to keep them cool and fresh. Depending on the travel distance and the nature of your items, you may have to pay a premium for specialty transportation—but it's certainly better than dealing with wilted flowers or a melted cake! Also, if you need items to be delivered at a specific time that falls outside the company's standard delivery window, this may be an additional charge. Read contracts carefully to ensure these items are included in the total cost before signing.

Setup, room re-setting, and breakdown
Whether you are renting furniture, tabletop items, and decorative pieces from a third party or your venue is providing them, they will have to be set up and taken down. Additionally, if you plan to use one space in multiple ways (ex. if you are having the ceremony space transformed into the reception space during cocktail hour) this could entail a room re-setting fee. As with delivery charges, these fees are often left off of rental quotes, so it's important to be aware of them when reviewing your contracts.

Cleanup
As with any big celebration, you're bound to be left with a bit of a mess at the end. Once the tables have been cleared and the rental items have been broken down, someone will still have to take care of the trash and sweep up all that confetti! Check to see if your venue provides this service (and, if so, at what cost) or whether you will need to hire a cleanup crew.

Room clearing and storage
If you plan to clear out a furnished space in your venue and bring in your own items instead, you might be charged a fee for moving and temporarily storing that pre-existing furniture. Every venue will have a different policy when it comes to clearing or re-arranging furniture, so be sure to inquire early on.

Shipping costs
If you plan on ordering paper products, decorative elements, accessories, or just about anything else online, don't forget to factor in shipping costs. Last-minute purchases can be especially pricey, as rush delivery certainly isn't cheap. All the more reason to plan ahead!

Vendor meals
If a vendor is required to be on site for an extended period, particularly if it overlaps with a standard meal time, the proper etiquette is to provide a meal. If meal requirements are not already addressed in your vendor's contract, be sure to ask whether you can provide them with something to eat. And don't be afraid to ask your caterer if they offer discounted vendor meals!

Assembly fees
Wedding prep involves quite a bit of mass assembly: arranging and stuffing invitations, packing welcome bags, tying labels on favors, etc. If you don't plan on taking on these tasks yourself, make sure they are included in your wedding planner's (or other vendor's) services, or you may end up paying extra.

Overtime charges
If you need a vendor to stay on beyond the number of hours stated in your contract or outside of their standard hours of operation, be prepared to pay a premium. Overtime fees are typically significantly higher than the normal hourly rate. Make sure to ask your vendors about their overtime policies early on.

Going outside preferred vendor lists
Some venues require that you use caterers, rental companies, florists, musicians, and other vendors from an approved list. However, they may allow you to hire outside of this list at an additional charge. If you have your heart set on a particular vendor, make sure he or she is included on your venue's preferred catalog or be prepared to pay extra.

Babysitters
If you are including young children in your wedding party, and they plan to stay through the reception, you may want to hire childcare. Look into the average hourly rate for babysitters in your area and factor this into your budget. We suggest asking a neighbor, the child of a family friend, or someone else who might be willing to do it for a lower cost. And don't forget to account for his or her meal! Bonus: you may also consider including special favors or activities at the kids' table to keep them entertained.

Valet and coat check
These two services are often overlooked, but they are imperative to keeping guest arrival and departure running smoothly. If you're tying the knot during the winter (or, depending on the climate in your area, even late fall or early spring) you will likely need to hire coat check attendants. Similarly, if your venue has limited, off-site, or complicated parking, a valet service may be required. Couples often assume that these services are provided by the venue, but that's not always the case.

Pre-wedding event expenses
With all the focus on the big day itself, it's easy to forget about ancillary events like engagement parties, showers, bachelor(ette) parties, the bridal luncheon, the rehearsal dinner—maybe even more! Make sure you budget for new attire, travel costs, hostess gifts, and any other expenses that might come along with pre-wedding celebrations.