8 Wedding Expenses Couples Don't Regret Splurging On
Recently-married couples spill on the wedding expenses that they totally don't regret, from the venue to the videographer and more.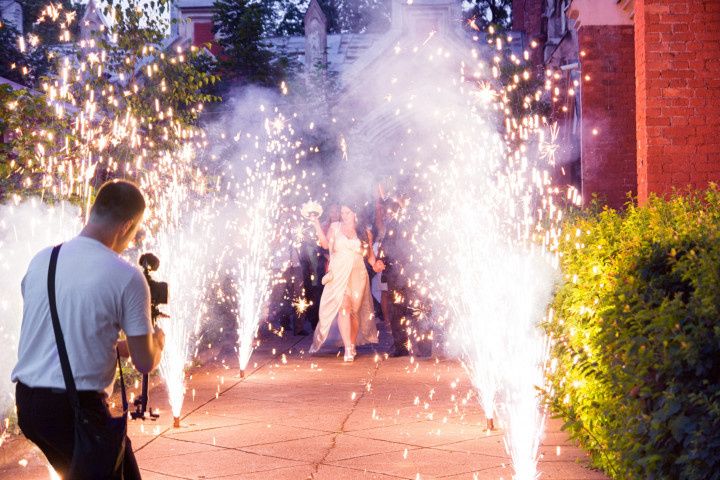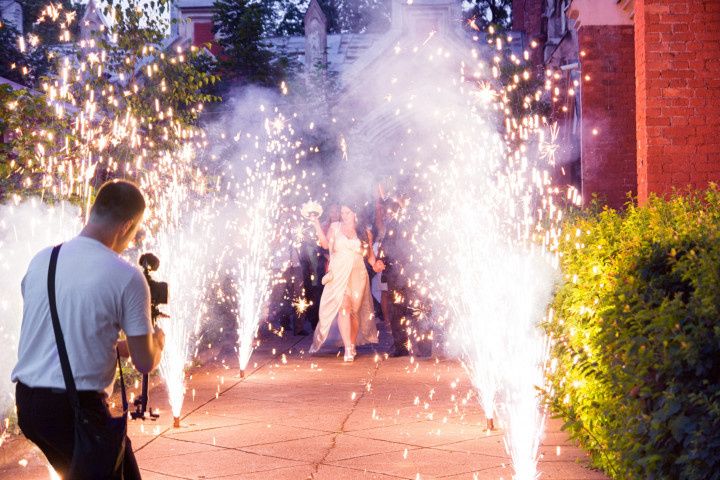 When it comes to planning your nuptials, there is no shortage of wedding expenses. This is true for attendees and participants, like family members and bridal party members, but especially true for the couple who are tasked with making the bulk, if not all, of the decisions involving their big day. These decisions are often fraught with an uncomfortable amount of dollar signs. The one question almost every couplw has when going through the planning process is "Where should I spend my money?"
We asked brides and grooms who've recently gotten hitched which wedding expenses they'd splurge on all over again.
Videographer
"We kept going back and forth about whether we could afford one in our budget, but I took the advice of other brides and went for it. So glad we did. They captured the liveliness of the day that photos just can't (even though our photographer was 1,000 percent amazing). Plus, we crack open a bottle of champagne on our anniversary, use our toasting flutes, and watch our wedding vid so it truly doesn't go to waste." —Samantha L.
Venue
"We wanted the perfect fairytale, which sounded semi-impossible, but the first time we saw our wedding venue, we knew it was it. All the details—big and small—just felt right. From where our ceremony took place to our reception hall, it fit our theme in every capacity and made each and every wedding decision we made after selecting the venue that much easier." —Sandra H.
Band
"My husband and I met at a concert, so when we were deciding between a DJ and a live band, it was a no-brainer that we'd go with the live band. For our engagement party, we gave out headphones as party favors to give a small nod to our special connection to music. A friend of mine works in event planning and catering and connected me with a contact that her A-list clients use. We set up a meeting, heard demos and it was an easy yes! We ended up booking a 9-person band and is the one wedding expense we splurged on besides the venue itself." —Audrey O.
Hair and makeup for the bridal party
"As anyone who's been a bridesmaid before knows, it's an expensive and exhausting process. You're pretty much 'on call' the entire year prior to the big day to help the bride with planning and panic attacks, attend events like the shower and bachelorette party and purchase all the necessary bridesmaid gear like the dress, shoes and anything else the bride requests. That's why I was more than willing to gift hair and makeup treatments to my girls. They all looked beautiful and felt confident and it allowed us to spend more time together being pampered."—Lytania Mackey Knowles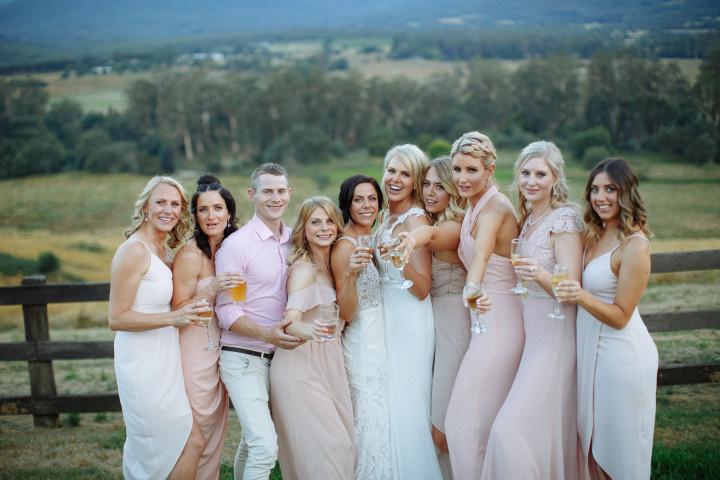 Photo: Veri Photography
Cocktail hour
"Our wedding wasn't until 7 p.m. and we didn't want people to be bored waiting around (since it was a destination wedding in Vegas), so we had two cocktail hours—one immediately prior to the ceremony and one immediately after. It gave everyone a chance to let loose and truly enjoy themselves throughout the whole evening. To this day, everyone says how much fun they had and how thankful they were for a such a fun, non-stuffy atmosphere."—Katrina T.
Catering
"We rented out a small restaurant for the reception, which was so much better than the standard banquet or catering food at most weddings. We chose a curated, four-course menu with a lot of options you wouldn't normally see at weddings—it wasn't your typical chicken, beef, fish or vegetarian. We also had an open bar throughout the entire dinner. Everybody still raves about the dinner at our wedding. It was a wedding expense worth every single penny."—Anthony T.
Wedding bands
"We were super careful where we spent our money and did really well! I would say we splurged probably the most on our wedding bands (even though we still got 20 percent off!) and don't regret it at all. They will forever be a symbol of our covenant relationship, something that will last a lifetime rather than a day."—Karissa J.
Late-night snacks
"We had cookies and milk, pulled pork sliders and mini pizzas hot and ready to nourish our hungry wedding guests once the music and dancing ended! It was a great way to sober up and end the night satisfied."—Rachael K.